Philadelphians celebrated the arrival of Jonas by hitting the not so powdery "slopes" of the Art Museum steps this past Saturday.  While some city dwellers were prepared for a day of sledding, many were left to use their imagination on what nearest household item could be made into a sled. Among the most popular were broken down cardboard boxes. But Philly can do better.  Plus, what better place for Philadelphians to get creative than at the Art Museum.  Here are some unconventional sleds that made an appearance:
A whiteboard and some wood: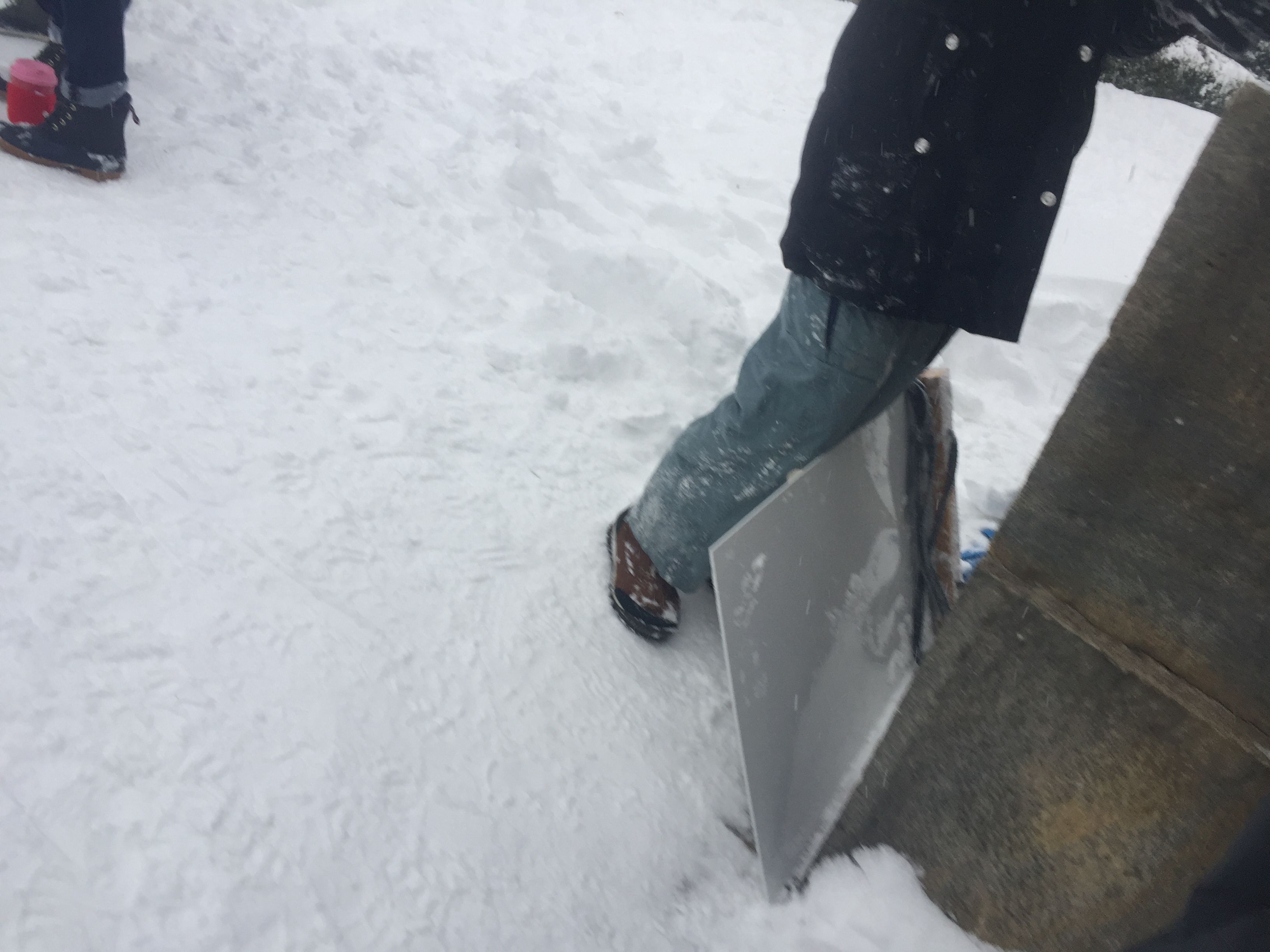 While scraps of cardboard were everywhere, some took it to the next level to name their "sleds".  Pictured below is "Turd" whose counterpart, "Ferguson", was in the area:
The most hip: a 1950's Vintage "Lightning Guider" sled that sparked its way down the steps leaving rust and the smell of burning metal behind:
A water (and now snow) raft complete with paddles to help steer your way:
A poster ad you found on the way over:
[adinserter name="Media Strike 1″]
A caution sign:
Who knew that a sombrero could be so useful:
Who needs a sled when you can build a ramp for the snowboarders: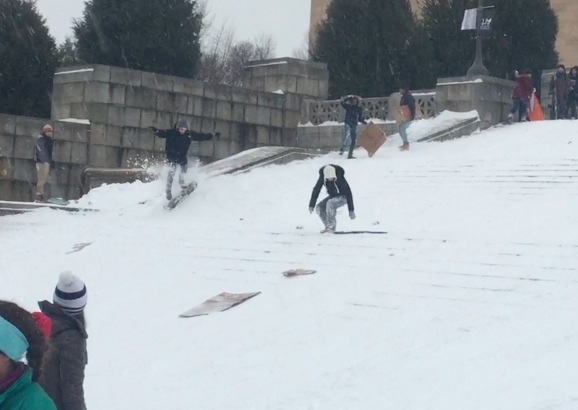 Others decided to go for style points: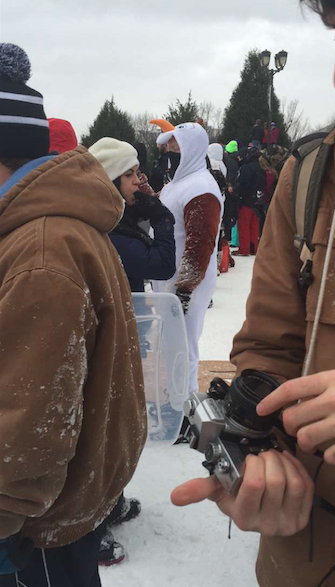 Oh yeah, and here's (what I believe to be ) a turkey funneling a beer on the way down:
And finally, thee ultimate winner deemed hero of the day – "Bike Guy"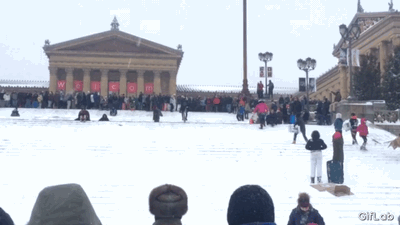 "Bike Guy" for President.