During last night's GOP debate, Republican presidential candidate Ted Cruz discussed budget cuts with an unexpected visitor who appeared on his lip mid sentence.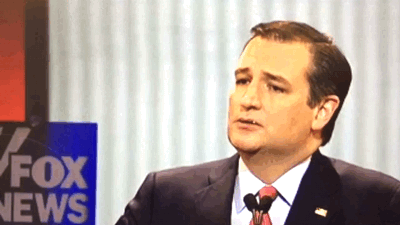 But have no fear, the digital age has made room for its users to take everything to the next level…online.  The crumb, or booger, now has its own website: http://www.tedcruzbooger.com/.  And who could forget the Twitter account (@CruzCrumb) that was made shortly after.

I agree with Jason; the crumb on Ted Cruz's lip knows when to make an appearance but not be overbearing.  It puts itself out there but leaves room for some mystery.  Cruz Crumb 2016!