Featured Bars and Lounges
…
This Week in Cocktails: American Whiskey Convention
This Friday from 6:30 p.m.-9:30 p.m., the Simone Foundation Automotive Museum will be hosting an American Whiskey Convention. There will a bounty of American ryes, bourbons, wheat whiskeys and single malts grains that vary in ages, production processes, and taste profiles. There will also be informative whiskey experts at the event to propel your knowledge of this great libation.  
…
Featured Restaurants and Bars
Philadelphia is a major spanning city. It's always brimming with exciting new activities and things to do each week. Sometimes answering the simple question of where to eat or get a quick drink can be overwhelming. Each week Philly Influencer will highlight some new places and local favorites to add to your list.
National Grilled Cheese Day: On Thursday, great restaurants and lounges in the city will be celebrating the gooey and cheesy holiday with great deals. Fishtown gastropub Cook and Shaker will be serving up their Crispy Chicken Grilled Cheese which includes cremini mushrooms, broccoli rabe and provolone cheese on sourdough. The $11 special includes your choice of fries, tater tots, or seasonal soup.
Joe's Steaks + Soda Shop is putting their own twist on the classic grilled cheese. The unlikely pairing of fries and bread is front-and-center at the old-fashioned eatery. You can go classic for your standard grilled cheese for $5.95 or take it up a notch with a cheese fries grilled cheese. You read that correctly. The zany sandwich's center is brimming with cheese fries.
South Street restaurant Rex 1516 will be serving up their signature Pimento Grilled Cheese. Come try the tasty sandwich that consists of Texas toast, house-made pimento cheese, and pickles. The $5 sandwich can be had any day of the week between the hours of 5 p.m.-7 p.m.
Ladder 15: The former firehouse Ladder 15 is one of the bustling hotspot happy hour bars in the city. From a great atmosphere to stellar service, this bar has you covered. Come out this Friday for Bourbon, Brews & Wings. The event will feature a selection $5 craft and draft beers, $6-$10 bourbon, and wings.  Local artist Shaniece will be showing off her latest collection, Her Unv3iled and DJ Eaze will be providing live music.
…
Weekly Events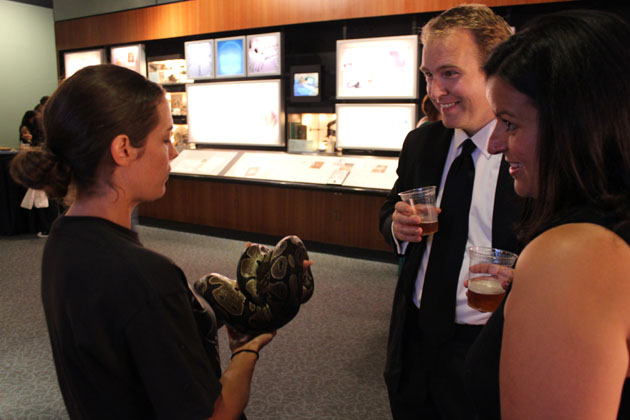 Each week, Philly Influencer picks the best parties, events, and social gatherings the area has to offer.
Door 19: The Academy of Natural Sciences will be hosting on their Door 19 events tomorrow from 6PM-PM. This event, titled Off The Hook, is a partnership with Flying Fish Brewing Co. and 12th St. Catering. There will be an extensive open bar, delicious food to sample, and some of the most amazing and wondrous highlights of aquatic animals. This 21+ event will include several hands-on and engaging activities and a stellar night of food and drinks.
Field House Charity Flip Cup Tournament: This Friday at 7 p.m. Center City dynamo Field House will be hosting their 5th Annual Charity Flip Cup Tournament. Proceeds from the event will go to the National Society for Multiple Sclerosis. There is a $35 entry fee for teams of 5.
Food Truck Pop Up: If you come out to 13th and Spruce Streets this Saturday from 11 a.m.-3 p.m. you'll see an amazing food truck pop up. In partnership with Yards Brewery, the event will have 15 food trucks, artisan makers, a beer garden, and more.
Sip, Paint, and Mingle: This Saturday TGI Fridays will be hosting a Sip, Paint, and Mingle event. The City Line Avenue location will be the place to be starting at 3 p.m. There will be a wide variety of wines and guest will be able to create one-of-a-kinf art pieces.
StrEAT Food Festival: Its time to eat until your heart's content at this year's Manayunk StrEAt Food Festival. The festivities take place this Sunday from 11 a.m-5 p.m. 50 of the area's restaurants and food trucks will be on full display at one of the most anticipated food truck events the city has to offer!
Featured Event 
---
Margarita Mingle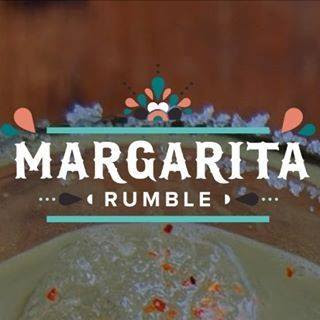 When: Saturday, April 28th, 12PM
Where: The Schmidt's Commons, 1001 N. 2nd St.
The Margarita Rumble kicked off with inaugural celebrations last year in London and New York. In a few weeks, the event will be taking over the city of Philadelphia. Fifteen of the best bars and restaurants will vie for the title of best margarita at this event. Come out to see this mixologist war, an assembly of food trucks at the location, and a fun time. There will be VIP tickets available to get into the fiesta an hour early before everyone else. The fiesta will benefit PAWS, an organization that aids homeless and at-risk animals and is a Craft Hospitality event.
For more information, click here.
---
You can follow Candis McLean on Twitter (@CandisRMcLean) and e-mail her at[email protected]. Follow Philly Influencer on Twitter (@PHL_Influencer),Facebook and Instagram.