"I swear to God, my life is a movie. It's a movie. I know corny dudes are always saying that because they bought like an SUV or whatever, but I swear I can say it for  I'll prove it to you like this…." This is the opening line of Joel Embiid's The Players' Tribune piece. The stellar setup didn't leave room for anything less than a wild tale of how one of the most charismatic personalities in the NBA soared to stardom. And just like his towering dunks or his post scoring shimmy, the Phantom of the Process delivered. The narration that followed was full of the comedy, entertaining quips, and jabs that quickly have made him a household name and the NBA Live 19 cover star. Here are a few highlights from the Book of Embiid Chapter 1 verse 21.
White People Shooting 3 Pointers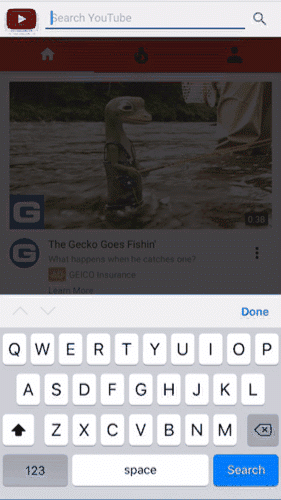 One of the funniest elements in the article the development of Joel Embiid forming his shot. If Embiid wasn't in his high school dorm room listening to Lil Wayne, he was hearing that he sucked from his Florida teammates. After constantly losing to Michael Frazier II in shootarounds, Embiid understood he really needed to figure out his J. Where did he go to get is shot wet? He went to Youtube. The place that holds all the answers in life. Emiid wrote:
"So I'm chilling one night, and I go on YouTube, and I'm thinking I'm about to figure this shooting thing out. I go to the search box like….HOW TO SHOOT 3 POINTERS. Nah. HOW TO SHOOT GOOD FORM Nah. Then the light bulb went off, man. I typed in the magic words. WHITE PEOPLE SHOOTING 3 POINTERS. Listen, I know it's a stereotype, but have you ever seen a normal, 30-year-old white guy shoot a three-pointer? That elbow is tucked, man. The knees are bent. The follow-through is perfect. Always. You know how in America, there's always an older guy wearing like EVERLAST sweat-shorts at the court? That guy is always a problem."
This story is just a small gem in the vault of stories that came from Embiid. From getting dunked on by his former Kansas teammate Tarik Black to sneaking to turning down his Dad's offer to play volleyball over basketball, Embiid bears it all.
Coming To America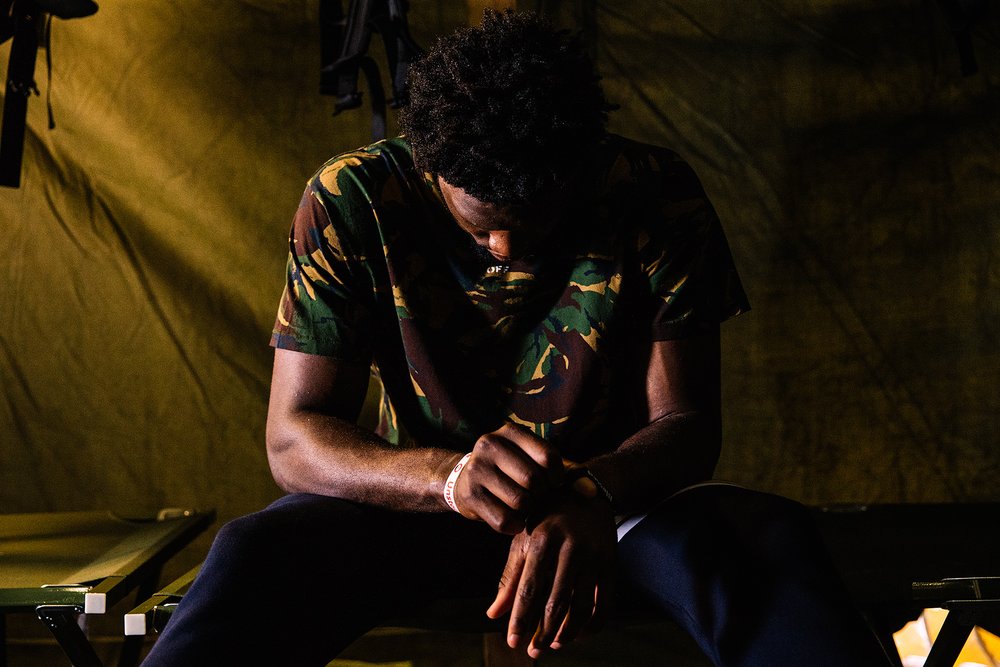 The story of what brought the Cameroonian big man to the Sunshine State and beyond is also a whirlwind. "Oh, they discovered this crazy talent in Africa, and this guy came over and started killing it. Kansas. NBA. Boom..Nah. You don't even understand", Embiid exclaimed. When he was 16 Luc Mbah a Moute held his yearly basketball camp in Cameroon. Surging with adrenaline, Embiid dunked on a kid which drew a lot of attention. He then got an invitation to Basketball Without Borders camp in South Africa. Two months later he was on a plane to America to play high school basketball. A year later the star athlete committed to Kansas. Embiid wrote "The only reason I chose Kansas was because Luc told me, "Kansas is the best. You should go to Kansas."
Embiid grew up in an education first home. He has no mental catalog to reference NBA players or gameplay. The television in his home was not used for basketball or games. Especially when he was raised in a heavy soccer region of the world. The lack of exposure did not just limit him in his knowledge of the game. When Embiid came to Florida, he could not speak English:
"By that time, I had started hearing some American hip-hop on the internet, and I'd be trying to sing the words to look cool, even though I didn't know any English. I'd be walking around school singing that Lil' Bow Wow and Ciara song. Remember that? All I could say in English was like "Hello, good morning," and then "I AIN'T NEVER HAD NOBODY DO ME LIKE YOU. That was my exposure to American culture — Bow Wow, Kanye and Kobe. Sometimes I'd go to this court by my house where guys would play pickup, and every time I'd shoot the ball, I'd literally yell out, "KOBE!"

(Joel Embiid- Getty Images)
On December 1st, 2015 Embiid was able to speak to the man that was the champion of that scream. Not only did he use the Kobe chant in the gym, the Lakers vs. Magic Finals was the first basketball game Embiid ever saw. Watching that game, the dream of greatness and purpose surged through Embiid. He wanted to be in the NBA. In Kobe's Philadelphia farewell game, Embiid told his hero "Man, I know you probably hear this a lot, but I literally started playing basketball because of you seven years ago. Whenever I'd be shooting the ball at the park, I'd be yelling out, 'KOBEEEEEE!"
Embiid chanced his way into the NBA. The talent helped of course, but one can't help but marvel at this dominant all-star player that's been shaped by Bow Wow lyrics, Youtube, his family, and inspiring figures. He exclaimed, "That speaks to me. That's my life. It happened so fast that it doesn't even make sense." Embiid got what he wanted. He's the star of a highlight reel of a life and it's a screening in which NBA fans like me, are happy to watch.
To read the article in its entirety, click here.
---
You can follow Candis McLean on Twitter (@CandisRMcLean) and e-mail her at [email protected]. 
Follow Philly Influencer on Twitter (@PHL_Influencer),Facebook and Instagram