Featured Bars and Lounges
…
The Spotlight of the Week: Thanksgiving at Bank and Bourbon
Bank & Bourbon: Bank & Bourbon, will offer a special buffet for Thanksgiving. Chef Joe Thomas Jr. and his talented culinary team have cultivated a stellar menu this year. There will be a fresh oyster and seafood displays, carved local turkey and prime rib, and an elaborate choice of pies prepared by the stylish American eatery's pastry chef Amanda Kaewvichien. For reservation inquiries please call (215) 231-7300, email, or visit OpenTable.
…
Featured Restaurants and Bars
Philadelphia is a major spanning city. It's always brimming with exciting new activities and things to do each week. Sometimes answering the simple question of where to eat or get a quick drink can be overwhelming. Each week Philly Influencer will highlight some new places and local favorites to add to your list.
Laurel: Laurel is located on Passyunk Avenue and serves up some amazing French and American cuisine. The menu is always evolving. From Roasted and Braised Venison to Duck Confit, this restaurant highlights some of the best and delectable selections from the European foot hotbed of France.
Serpico: Serpico is a spacious eatery that's directly on South Street. Enhanced by Asian fused dishes, this contemporary menu features mushroom tartar, shellfish stew, poached halibut, chicken and snail lasagna, and much more. The establishment also has a great cocktail twist on a Manhattan.
Cheu Noodle Bar: In these days, if you don't have a favorite noodle place, you'll get left behind. Cheu Noodle Bar has intriguing decor, serves up tasty Asian cuisine, and has a wide selection of cocktails. Try their Samosa Rangoons, Mojo Pork Dumplings, Brisket Ramen, or Coconut Curry Ramen, during any of your stops.
Fond: This week's spotlighted eateries ends in South Philadelphia at Fond. This restaurant has some of the best appetite pleasing dishes in town. Come and dive into a plate of Corn Risotto or Lemongrass Shrimp for an appetizer. If you're looking for something sweet to eat, look no further than their Dark Chocolate Passionfruit Crème Brulee, Almond Cake, or Blueberry Pavlova.
…
Weekly Events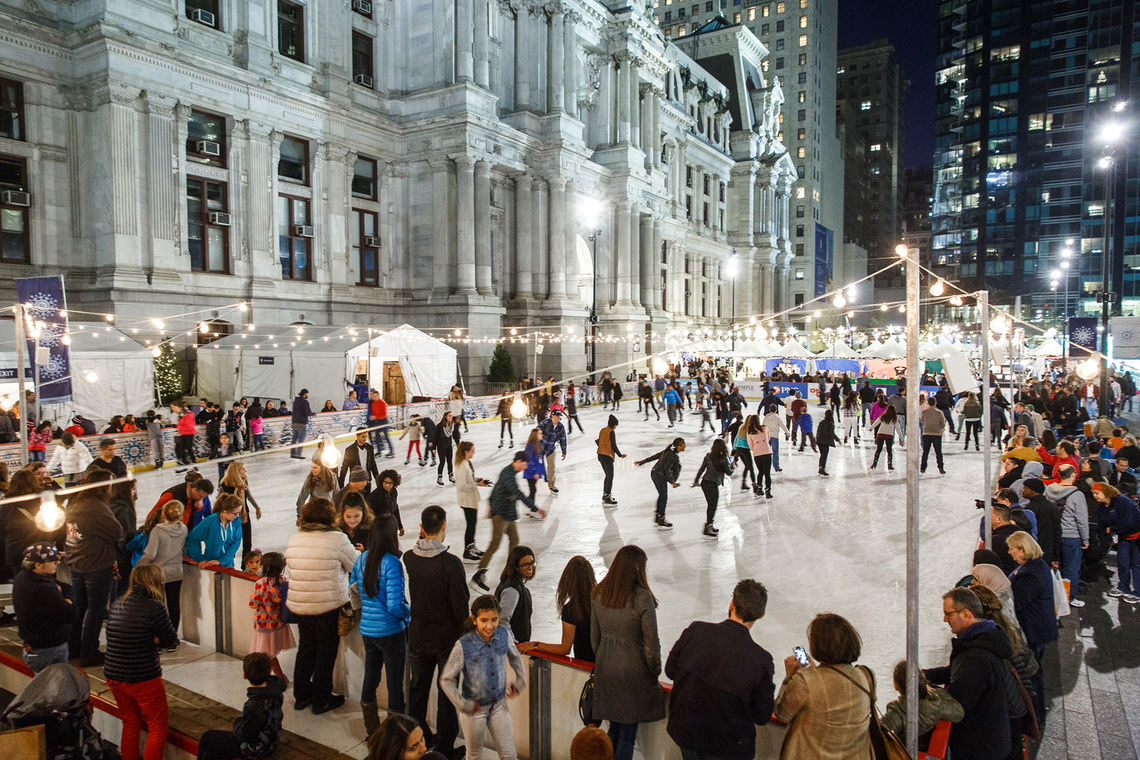 Each week, Philly Influencer picks the best parties, events, and social gatherings the area has to offer.
Winter at Dilworth Park: This week kicks off the seasonal festivities at Dilworth Park. The Rothman Orthopaedics Ice Rink and Wintergarden are set to open this Friday for the annual Winter at Dilworth Park festivities. The skating rink will be primed, holiday tunes will be blasting, and cocktails will be flowing in the cabin.
Paint Nite Philly: This Friday at Cherry Street Pier, their weekly Paint Nite Philly event will be a highlight of the waterfront. Front 7 pm-9pm you can come and allow your creativity to burst onto the canvas.  There will be plenty of drinks and laughter. This is a recurring weekly event.
Taste of Africa: The Urban Art Gallery will be hosting a Taste of Africa dining experience. There will be a five-course meal blending the tremendous burgeoning from the African diaspora. There will be several cocktails, drinks, desserts, and more.
Diwali Festival of Lights: Reading Terminal Market will be hosting their annual Diwali Festival of Lights this Saturday from 11 am-3 pm. There will be traditional food, dances, cooking demonstrations, and more.
Suds and Stogies Beer and Wine Festival: The Suds and Stogies Beer and Wine Festival is this Saturday on the Battleship of New Jersey. Craft beers, cigars, regional food, and more will be served on the decks of the historical ship. There will be live entertainment, several breweries on location, and more.
Philadelphia Wing Festival: This Saturday is the 2018 Philadelphia Wing Festival. From 12 pm- 6 pm, you'll be able to sample over 60 types of chicken wings. There will be hot wing and ranch (Stop!) chugging contests, carnival games, and a beer garden.
Ultimate 80's Prom: This Saturday night World Cafe Live will be hosting an Ultimate 80's Prom celebration. "Members Only jackets, big hair and crazy neon spandex are encouraged" at this ultimate nostalgia dance party. There will be live entertainment and more.
Featured Event
---
'Winter Warmup' Craft Beer & Festive Cocktail Celebration
Where: 23rd Street Armory, 22 S. 23rd St.
When: Friday, November 30th & Saturday, December 1st
In a few weeks, the 23rd Street Armory will be filled with a tremendous craft beer selection and several festive cocktails. The Philadelphia 'Winter Warmup' will feature three drinking sessions of winter brews and seasonal beverages. There will be 30+ breweries and 15+ specialty drinks on location. The lively event will also have food trucks, entertainment, fun activities and games, and plenty more. There will also be a winter coat drive hose less fortunate this cold, winter season. This will be an amazing and exciting sampling event that you don't want to miss.
For more information, click here.
---
You can follow Candis McLean on Twitter (@CandisRMcLean) and e-mail her at [email protected].
Follow Philly Influencer on Twitter (@PHL_Influencer),Facebook and Instagram.