Thursday AM:
AND HERE WE GO! Finally, the tourney is here and it all starts at 12:15pm. I'll be rocking out for the early games at SugarHouse. Remember to "Build your bets" before you go. This way, you're not rushed. It's real easy, just follow the instructions, build your bet, get your code… and good luck!
Also, wanted to show you our friend Joe, is a funny man!

S/O to the Sixers for finally beating the Celtics. Damn you Jason Tatum for stealing my winnings though. (Push -3)
Bad beat of the night: Sixers -3.5. pic.twitter.com/We6ynrFO8H

— Jon Sasser (@jsasser42) March 21, 2019
And finally, be sure to press play on yesterdays "Talking Philly Sports with SB."

"Talking #Philly Sports with SB" for @iHeartRadio, live from @WinAtSugarHouse.@Sean_Brace on #Sixers, #Trout$eason and awkward fist-bumps. #NBA #NCAA #MLB #Ad Gambling Problem?
Call 1-800-Gambler pic.twitter.com/60etrxiBqn

— Philly Influencer (@PHL_Influencer) March 21, 2019

Wednesday A.M.:
What a day yesterday! A ton of videos shot, and I was able to sample all the goods SugarHouse has to offer. From Geno's, to Taconellis pizza, to the crispy wings from Fishtown Hops [wing review coming tomorrow], my belly was full! Enough about me, though. Allow me to tell you all the cool things going on for March Mania.
First off, if you're trying to watch the games, reserve your spot now at Fishtown Hops! Spaces are limited in the sportsbook so they might already all be reserved, the Mania is at full throttle! Over at Fishtown Hops, there are 20 TV screens and it's a much bigger party atmosphere. Either way, you can make your way between spaces as they're both close together. I was able to catch up with Aaron who is a manager over at Fishtown Hops, and he laid out all you can expect when you roll through!
Yes, it is true, I do "enjoy all the bars." What is wrong with me? Anyway, get on down to SugarHouse for the games.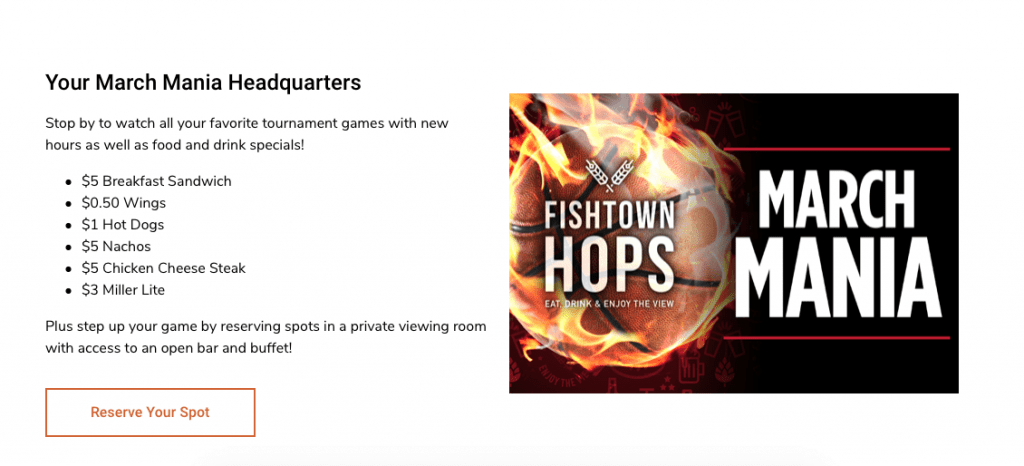 Funny moment yesterday. While in-between takes at the sportsbook, a gentleman by the name of Joe comes over to me and starts handing out free advice on who to take. As you'll hear, there's very funny reasoning behind Joe's wisdom.
Funny video, but the best part happened later that night. As I was editing all the content we shot, Joe tweets me and as you can see, he wanted his time to shine!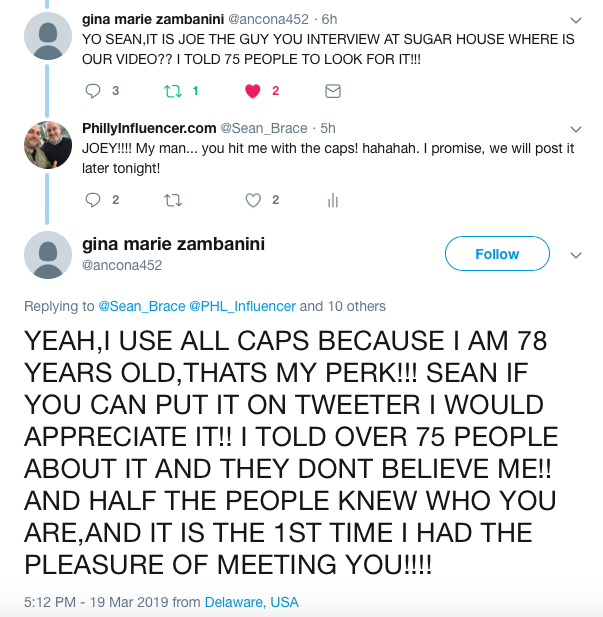 I'm crying. This is the stuff I love. He called it Tweeter. And second, half the people knew who I was? That means 39 out of 78 people knew who I was. That's a good average. I'll take it!
Joe… I'll talk sports with you anytime!
---
This is a very exciting time for all of us as the NCAA Tournament is finally here! Villanova looks like they could make a run at the repeat as they're playing some of their best basketball at the right time. Dare I say… they have that look they had last year!?
Speaking of last year – it's crazy – SugarHouse Casino has been open for a few years, but even during Nova's run to a title, you still couldn't place a legal wager. But not anymore! That's right! Just this past December, SugarHouse opened their brand new sportsbook and there's no doubt in my mind, they have been looking forward to this week!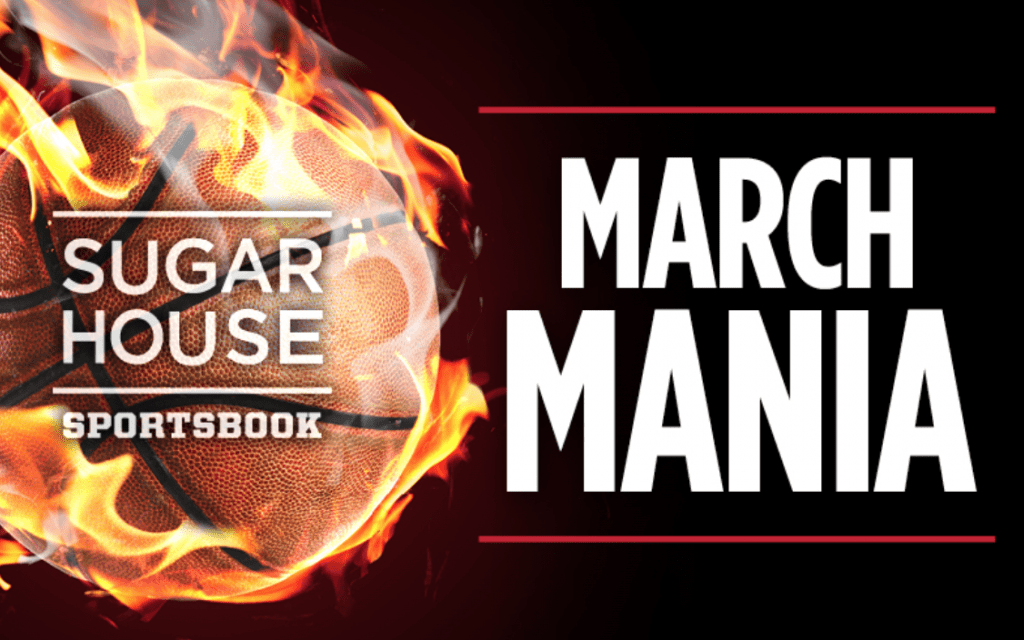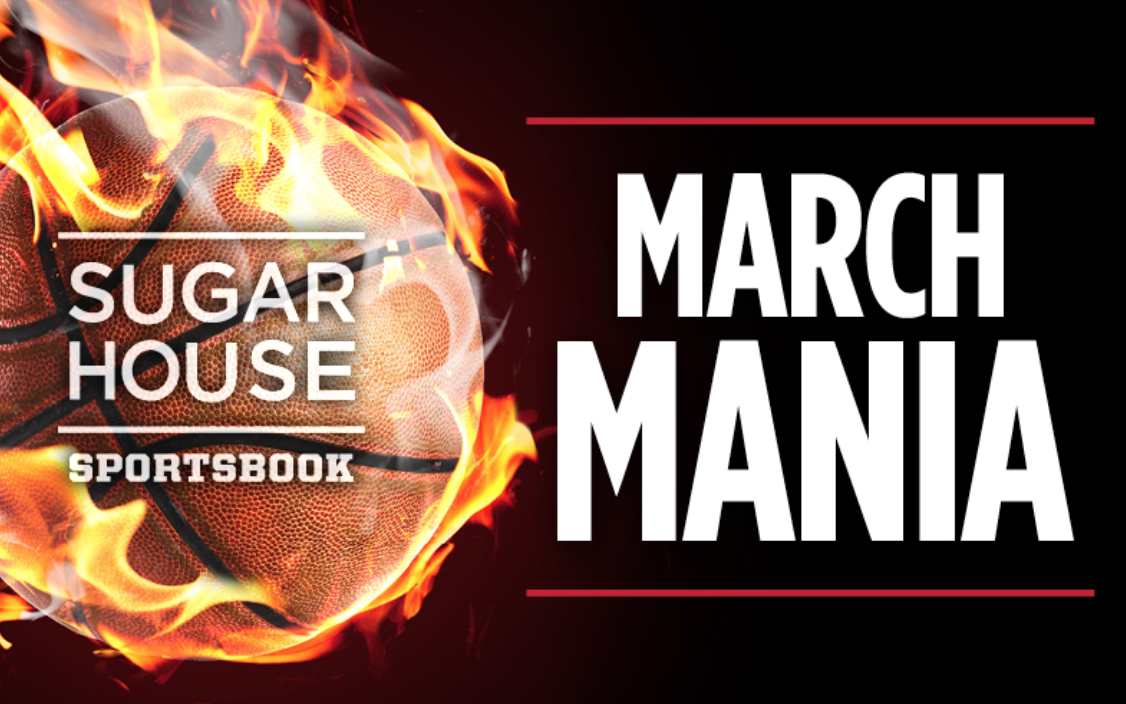 Have you ever been inside a sportsbook for March Mania? If not, do so this year! The energy is through the roof as the games end one after another. Honestly, I made it out to Vegas one time for the tourney and it always bothered me that I haven't returned. That was until we now can place a legal sports wager in our own backyard!
Now the big news – Pi will be hosting some exclusive shows at SugarHouse Casino this week! So if you're planning on heading there, stop on by the sportsbook at noon and chances are you'll see me. If you can't, just be sure to tune in on Wednesday at noon, over on our Facebook page.
The Mania starts this Thursday at 12:15 P.M… where are you watching the games?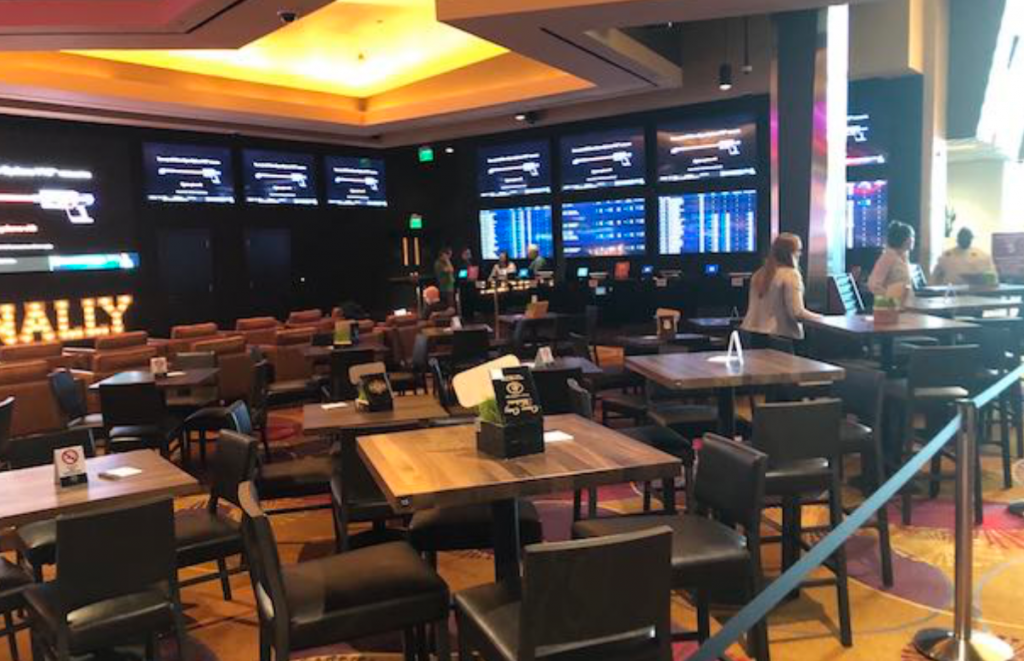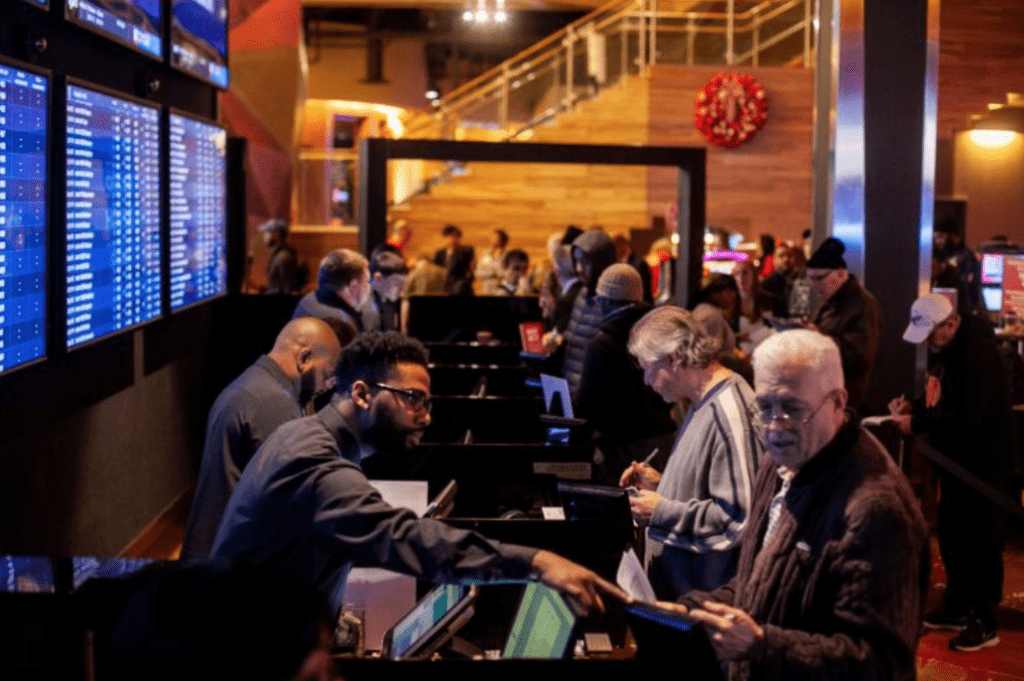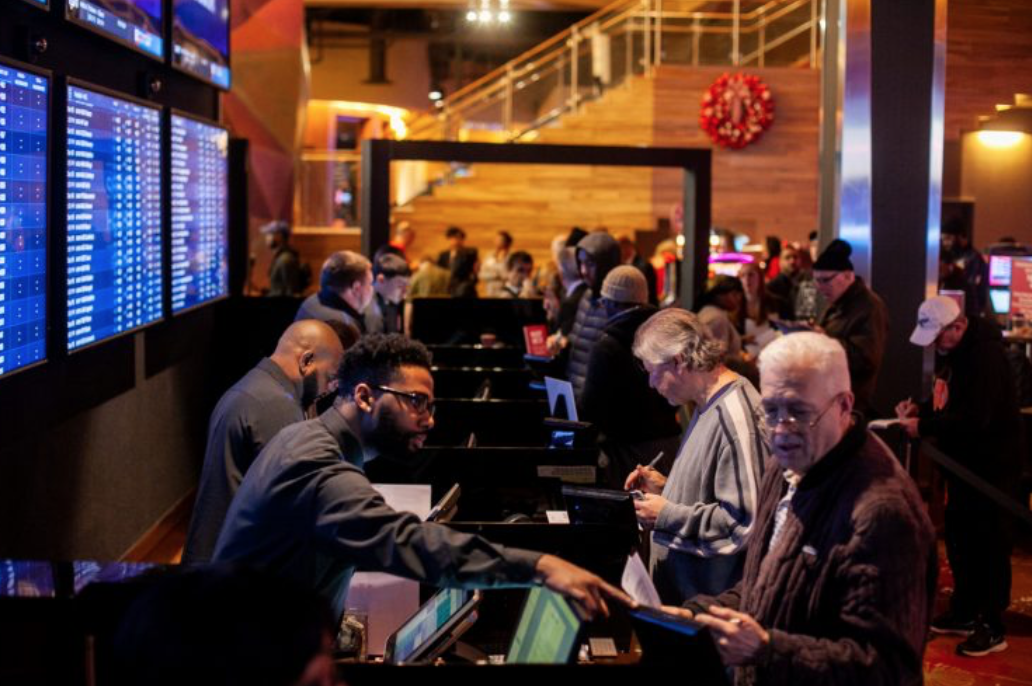 Be sure to follow us on all of our socials (Twitter, Facebook, Instagram) as we will be taking you inside SugarHouse Casino with a behind the scenes look! Menu sampling and wagering… sounds like my kind of Tuesday afternoon!
Paid Partnership with SugarHouse Casino
Gambling Problem? Call 1-800-Gambler.
---
You can follow Sean Brace on Twitter (@Sean_Brace) and Instagram (@sean_brace), and e-mail him at [email protected]. You can also watch him sports anchor on weekends at FOX 29.
Follow Philly Influencer on Twitter (@PHL_Influencer), Facebook and Instagram.