Featured Bars and Lounges 
…
This Week in Cocktails: March Madness Deals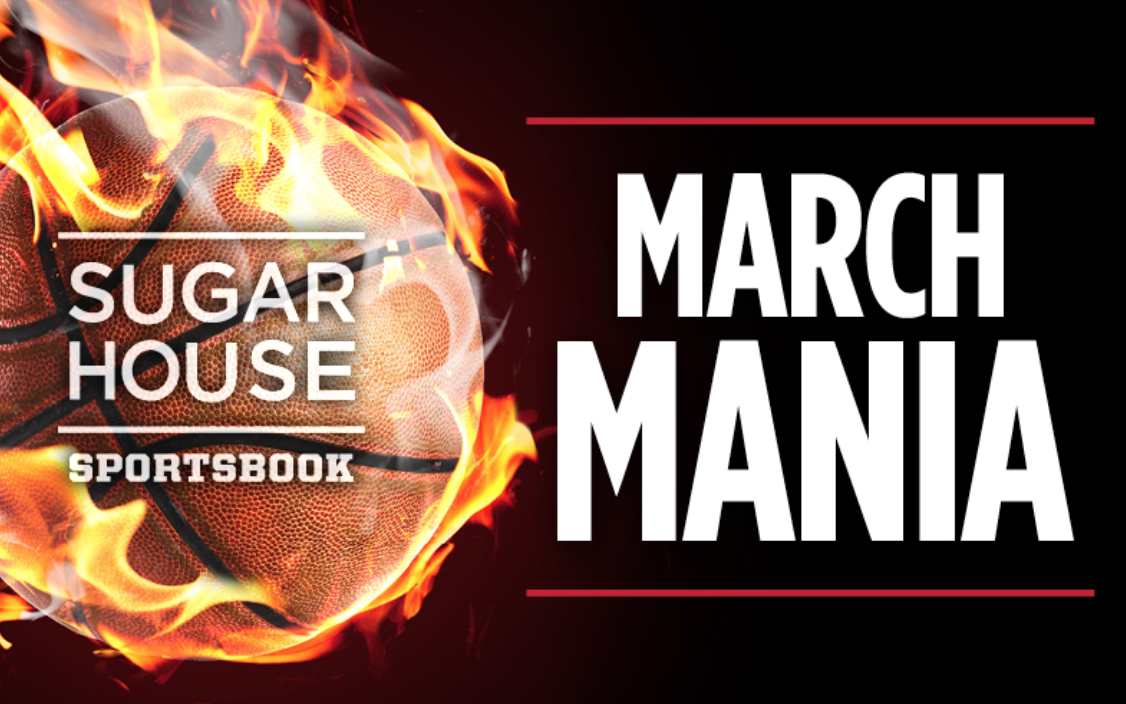 Pi does SugarHouse Casino: Philly Influencer will be taking over Fishtown Hops at SugarHouse Casino this March Madness! Reserve your spot now at Fishtown Hops for your chance to get in on all the mania and excitement. Over at Fishtown Hops, there are 20 TV screens for you to take in all the action and watch the patch to an NCAA National Championship. There will be $0.50 wings, $1 hot dogs, $5 nachos, $5 chicken cheesesteaks, $3 Miller Lite, and more.  Pi will be hosting some exclusive shows this week! So if you're planning on heading there, stop on by the sportsbook at noon and chances are you'll see Sean Brace at the helm. If you can't, just be sure to tune in on Wednesday at noon, over on our Facebook page.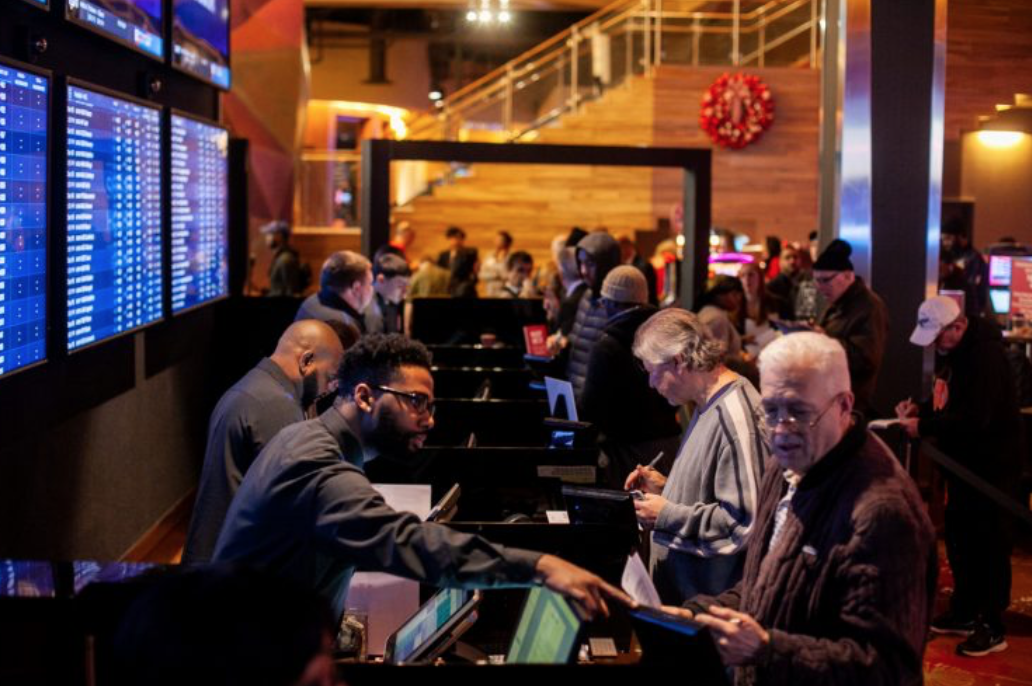 Chickie's & Pete's: Not only is Chickie's & Pete's be doing their all-you-can-eat March Madness menu through the tournament. A one-day pass is $40 and two-day slam dunk ticket is $70. There will be a massive food buffet and plenty of drink specials to go around.
City Tap House March Madness: City Tap House University City will be turning all their screens to the March Madness action. The restaurant and bar also has an exclusive March Madness contest where you can win airfare, hotel costs, and tickets to the semifinals and finals.
…
The Spotlight of the Week: National Cheesesteak Day
National Cheesesteak Day is Sunday, March 24th. Here are a few places to stop by to get a signature staple of this beloved city. 
Campo's: Hank's Beverages has partnered with Campo's to make a special and limited-edition cheesesteak through Sunday, March 24th. The Hank's RBM Cheesesteak, paired with any Hank's beverage can be had for a steal of $9.75. The cheesteak features thin-sliced ribeye with a special root beer rub, grilled onion, mushrooms, hot and sweet peppers, and more. It's topped with your choice of classic Cheese Wiz, Swiss, Jalapeno Cheddar, or Sharp Provolone cheese.
Joe's Steaks + Soda Shop: Joe's Steaks + Soda Shop will be celebrating it's 70th anniversary this year.  The celebration of that monumental feat continues with the long-awaited Stock's Pound Cake Cheesesteak ($9.25). The cheesesteak is bursting with ribeye and cheese on two pieces of delicious and buttery pound cake. This one-of-a-kind collaboration combines Joe's hand-cut ribeye with Stock's pound cake, a Philadelphia institution since the 1950s. Stop by through the end of the month to try this amazing blend of classic Philly eateries.
Tony Luke's: Tony Luke's is offering you a chance to win cheesesteaks for a year this Sunday, March 24th. To enter, text "cheesteak" to 80258. Yo must be a valid Tony Luke's Loyalty Rewards Member before the entry cutoff on Saturday, March 23rd.
…
Weekend Events 
Each week, Philly Influencer picks the best parties, events, and social gatherings the area has to offer.
Monte Carlo Masquerade: This Wednesday the National Museum of Jewish American History will be hosting a Monte Carlo Masquerade party. The Purim celebration will feature an open bar, casino games, live music, performers, and more.
Travis Scott Night: The Foundry at The Fillmore will be hosting a Travis Scott night this Thursday. Courtesy of DJs Astro 8000, Muddy Taylor, and Taybanger, this will be a night of thunderous hits by the Texas rapper.
Dinos After Dark: This Friday The Academy of Natural Sciences will be hosting their late-night soiree Dinos After Dark. The series welcomes you to tour the museum, grab a drink at The Academy Beer Garden,  and grab some small bites at the iconic Dinosaur Hall with food and drink by 12th Street Catering.
Naked Brewing's Spelling Bee(r): Naked Brewing Company will be hosting Spelling Bee(r) this Friday night. Registration for this drinking-themed spelling contest will get you access to 12 beers on tap. Bad Mother Shuckers will be providing all the food for the entertaining night.
Friday Night Jazz: The Woodmere Art Museum will be hosting a Friday Night Jazz event this week. This will give you a chance to take in some art and hear great live performers. The program runs from 6 pm-8 pm.
Drake Night: Starting at 9 pm, the Fillmore will be transformed by the OVO sound. So far Gone or Drake Night will feature the best hits from the Toronto rapper all night long.
SWEAT + SIP at The Bourse: Held under the atrium of The Bourse's main dining hall, this amazing Sweat Fitness led yoga class is the perfect way to start your Saturdays. SWEAT + SIP starts at 9 an, is BYO mat, and includes a $10 food and drink gift certificate. Brunchers can enjoy favorites from several vendors, such as lattes and fresh pastries from Menagerie Coffee, Avocado Toast from Mighty Melt, and Baconcakes from GrubHouse.
The Queens of Hip-Hop Tribute Party: Come to Tabu Lounge & Sports Bar this Saturday for a Queens of Hip-Hop Tribute Party. DJ Aura will play the best cuts from all the best queens in hip-hop's past and present. Come dressed as your favorite queen, watch some drag performances, and more.
Featured Event
---
22nd Annual Fur Ball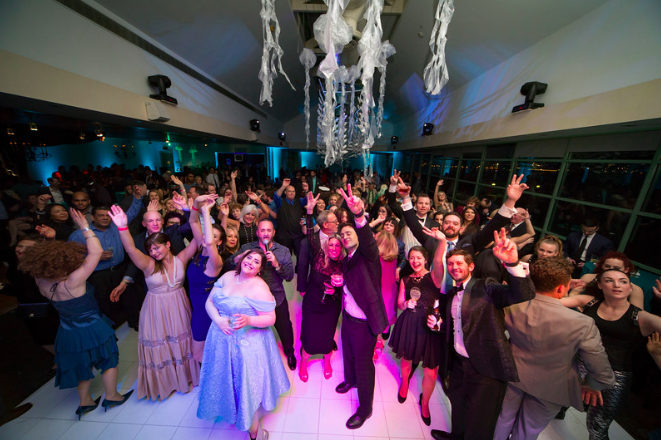 Where:  23rd Street Armory, 22 S 23rd St.
When: Saturday, March 30th, 7PM-12AM
The annual Fur Ball is the refuge's single largest fundraiser and goes towards helping the homeless, abandoned and unwanted pets of the Greater Philadelphia region. This year come out for this A Night at the Carnival-themed event. The blowout gala will feature live entertainment and performers, food and cocktails, dunk tanks, ring tosses, and so much more. Whether you're trying a boozy snowcone, courtesy of Bluebird Distilling, or partying it up on the dancefloor, this charitable event is a can't miss. Emceed by Steve Morrison of WMMR's Preston and Steve, the event will recognize outstanding members of the Morris Animal Refuge community and will feature a silent auction and a fund the mission style live-auction. This will be a truly amaizng event for a good cause.
For more information, click here.
---
You can follow Candis McLean on Twitter (@CandisRMcLean) and e-mail her at [email protected].
Follow Philly Influencer on Twitter (@PHL_Influencer), Facebook and Instagram.