When you have something good, people notice.
As loud as I can say it…
Shoutout to SugarHouse Casino for allowing us to post up all week for March Mania!
Hopefully you have been following along on all of our socials. Our Instagram page is where the behind the scenes stuff goes down! Especially tomorrow for the opening round of games!
Back to the task at hand. Today, I went "live and local," right in the middle of SugarHouse Casino's brand new sportsbook for "Talking Sports with SB". It was an awesome time as there was a legit buzz in the air for tomorrow's action. Plenty of discussion happening all over, folks just wanting to talk sports and that made today one of my favorite assignments. There was plenty of joy in the casino, and I'm not talking about the lady who took my money for the Sixers -3 this evening. OHHHHHHH!
Had to pull the trigger.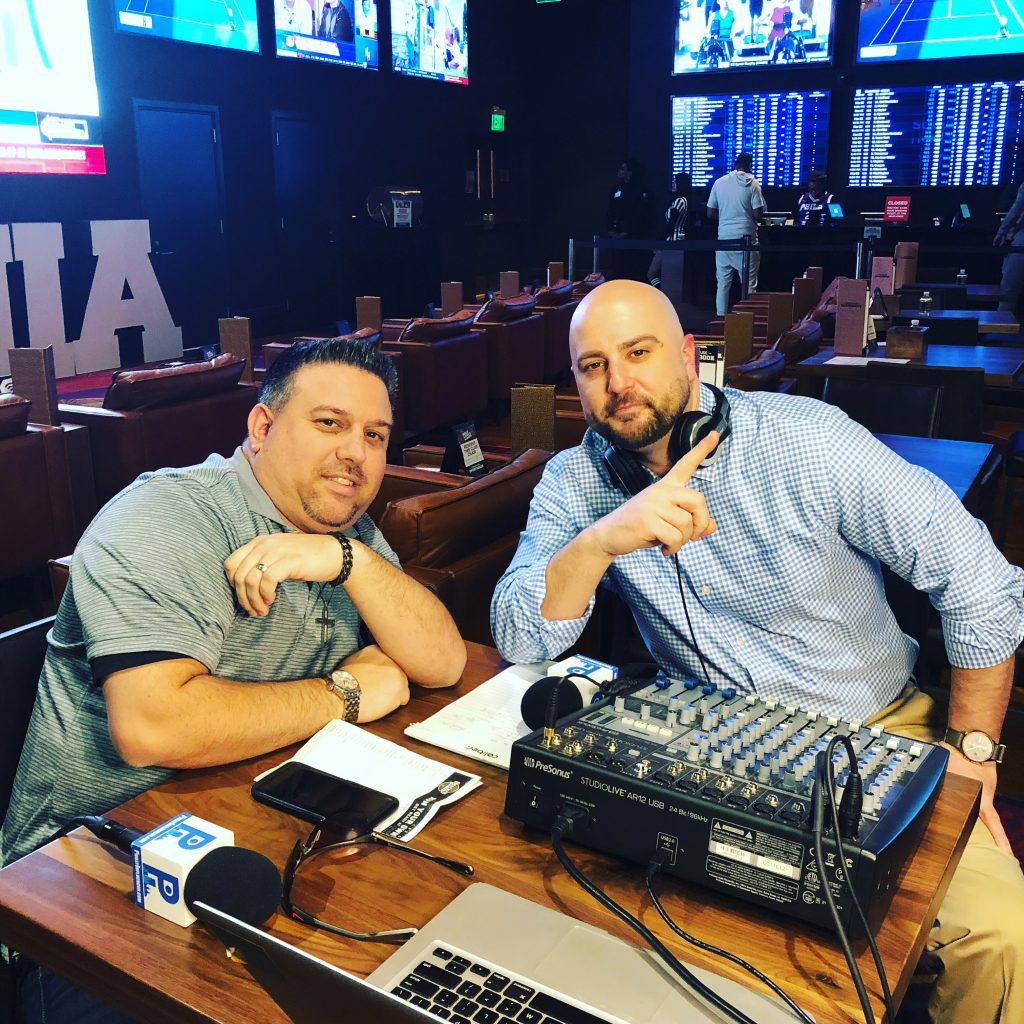 I keep the updates coming here. Be sure to meet Joe from South Philly who told me he's "going to make me a star in South Philly."
On the podcast, we opened up with all things Sixers as they have a must-win this evening vs. the Celtics. From there, it was a mix of NCAA talk, Trout's new contract and a trip down memory lane, talking about players who got hot and carried their teams in past tourneys. Please, if you like what were doing here at Philly Influencer, I need you to press play on this podcast and subscribe.
[spreaker type=player resource="episode_id=17387651″ width="100%" height="200px" theme="light" playlist="false" playlist-continuous="false" autoplay="false" live-autoplay="false" chapters-image="true" episode-image-position="right" hide-logo="false" hide-likes="false" hide-comments="false" hide-sharing="false" hide-download="true" ]
Thank you, your S/O will be on the next pod!
Video included:
Paid Partnership with SugarHouse Casino
Gambling Problem? Call 1-800-Gambler.
---
You can follow Sean Brace on Twitter (@Sean_Brace) and Instagram (@sean_brace), and e-mail him at [email protected]. You can also watch him sports anchor on weekends at FOX 29.
Follow Philly Influencer on Twitter (@PHL_Influencer), Facebook and Instagram.