Must-win! No matter what anyone says, Monday's game was a must-win.
First of all, the Brooklyn Nets are a hell of a lot better than I thought, so going to Brooklyn down 2-0 would've been a recipe for disaster. Second, we deserve a home victory after that dreadful Game 1 performance. Sorry, had to go there.
To the pre-game:
Bell ringer: The great Dikembe Mutombo! You RANGGGGGG!
Dikembe Mutombo in the building to #RingTheBell tonight! https://t.co/qABPMF3s4E pic.twitter.com/71tUrZw4bQ

— CBS Philly (@CBSPhilly) April 16, 2019
Power move, but the question I have is this: When you think of Dikembe in a uniform, which team comes to mind?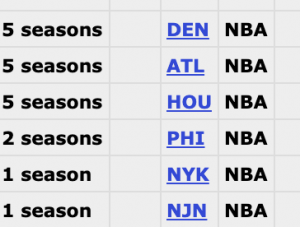 My answer: the Nuggets. Always remember him with the ball after they upset the Sonics in the first round.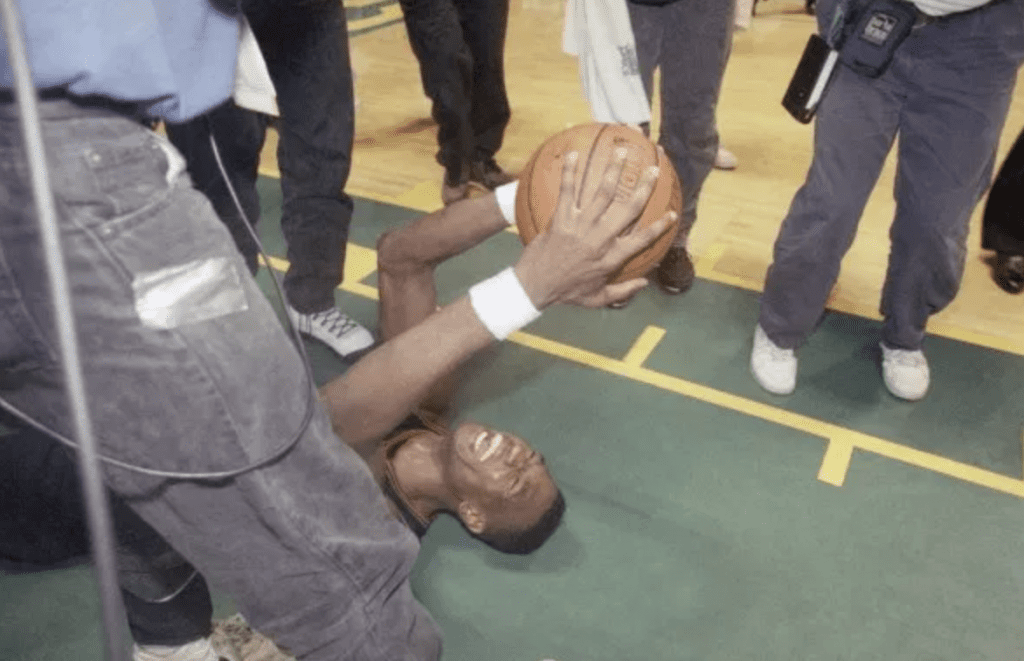 To the game:
From the jump, Ben Simmons came to play. He was electric in every way possible. Showing everybody – the fans, the doubters, the Jenners, EVERYONE… just why he's an all star. The effort on breaking through screens and chasing D'Angelo Russell was intoxicating. Of course, when he has a full head of steam, Simmons is really hard to stop from getting his layups. Ben was the player of the game as he finished with a triple-double.
Runner-up for player of the game: BOBAN!
Boban (14 PTS, 7-10 FGM) from the top of the key! #PhilaUnite #NBAPlayoffs on @NBAonTNT pic.twitter.com/N79tSDdWf7

— NBA (@NBA) April 16, 2019
He finished with 16, a career playoff high!
At the half, things were tight. The Nets were hot from downtown and, I have to be honest, they have some shooters who work better on the PNR than most teams. Match that up with the Sixers' inability to defend it, and yup, that will do it.  But none of it mattered as the third quarter was all Sixers.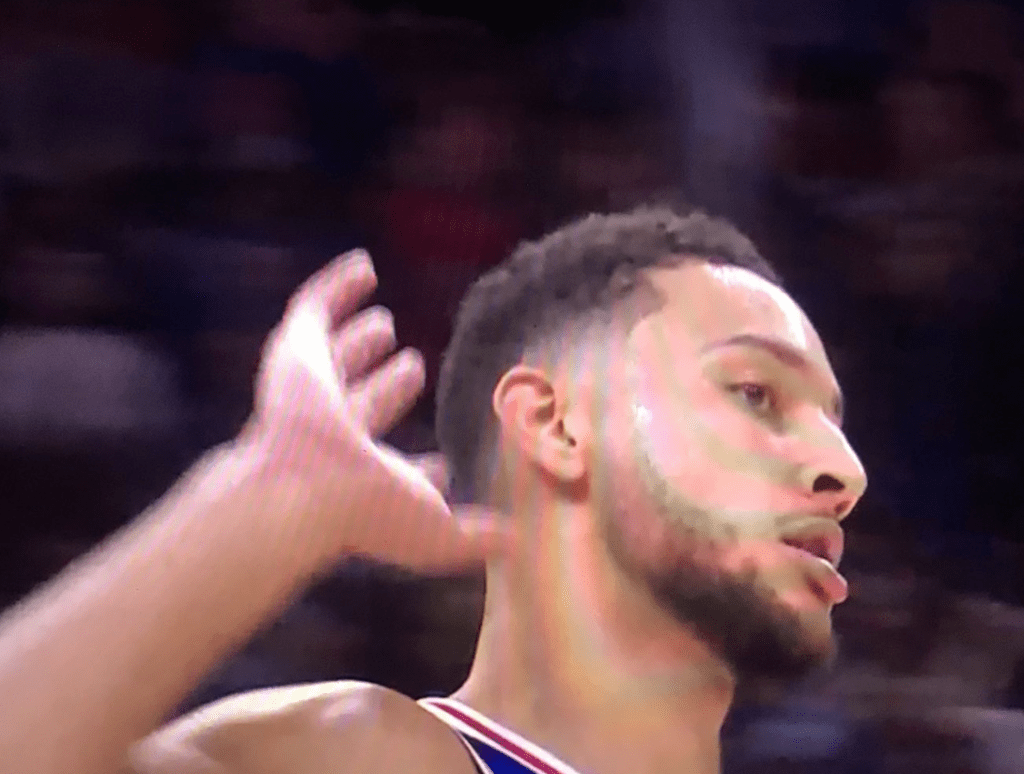 The Sixers set a playoff franchise record with 51 points in the third frame alone! From all angles, the Sixers took it to the Nets and completely put the game out of reach by the end of the quarter. You had a feeling that Brett Brown said something….
Jimmy Butler on Brett Brown laying into the team at halftime "he came in here, said a few cuss words which shocked me a little bit…but I like it!" #Sixers#PhilaUnite @6abc @JimmyButler pic.twitter.com/EMhUVGB2lR

— Jamie Apody (@JamieApody) April 16, 2019
A great win, and I have nothing to complain about. The only sour feeling I have is that I'm really concerned about JoJo's knee. Time will tell, though.  Game 3 on Thursday night.
Make sure you join us TONIGHT AT 8 P.M. on Facebook Live as it should be a very hot show. 🔥🔥🔥
---
You can follow Sean Brace on Twitter (@Sean_Brace) and Instagram (@sean_brace), and e-mail him at [email protected]. You can also watch him sports anchor on weekends at FOX 29.
Follow Philly Influencer on Twitter (@PHL_Influencer), Facebook and Instagram.