Week 2 left us searching for answers and replacements, as multiple starting QBs went down waving goodbye to their owners.  Will Big Ben hang up his cleats? Will Drew Brees be able to stick to his timetable of return? Will Baker Mayfield finally give his owners what they expected? Can Lamar Jackson continue his dominance in week 3? These are just a sample of questions up for debate. Bring on the action!
As always, I look forward to your opinions and feedback. You can tweet me with any questions (@TCutillo23) and leave your comments below. Here are my [PPR] picks for Week 3:
WEEK 3 STARS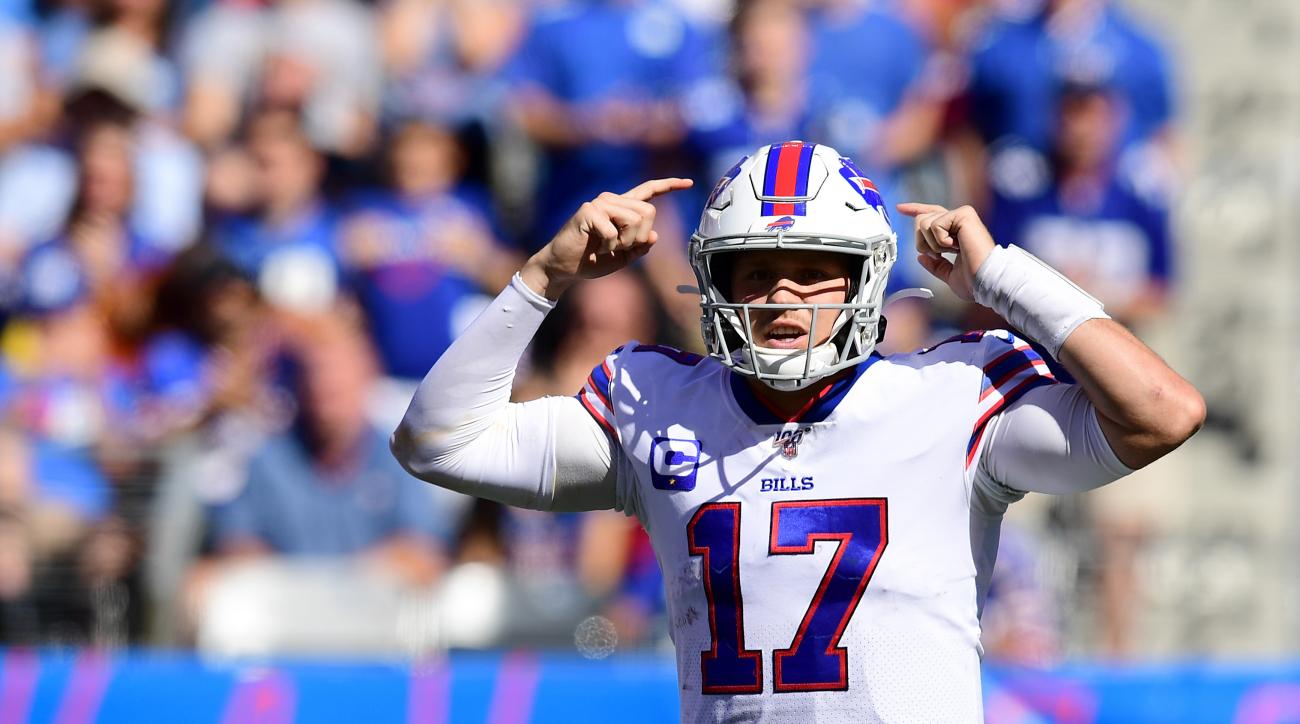 QUARTERBACKS
| | |
| --- | --- |
| Tom Brady Vs. NYJ | The Patriots are making statements with or without AB. Tom is on a mission and the Jets should just stay home this week. |
| Josh Allen vs. CIN | Coming into this year, I felt Josh would be a spot starter with the potential to max out at 20 ppg. Well, so far that's his average and he's been a solid start in the first 2 weeks. With a revamped offense and a new understanding of the playbook, I wouldn't be afraid to start him on a weekly basis until he proves otherwise. The Bengals have allowed 31 points per game this season and five passing touchdowns. That being said, Cincy's defense isn't prepared to stop the JA train this week.  |
RUNNING BACKS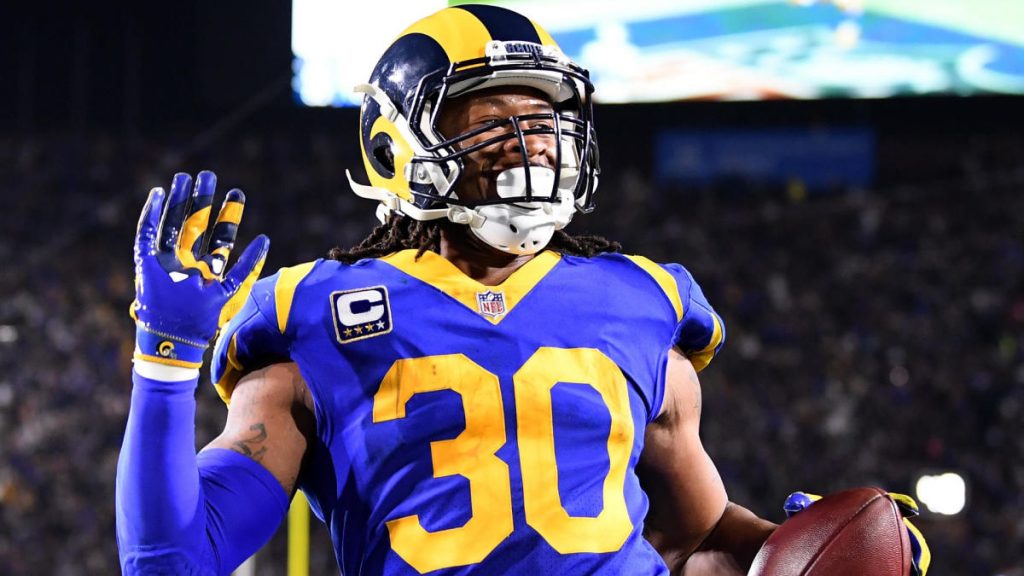 Chris Carson vs. NO

The New Orleans Saints had the wind taken out of them last week when their leader went down. Instances like this impact the entire team.

Unfortunately for them, the 2-0 Seahawks are ready to roll with a running game that is firing on all cylinders. Chris Carson is off to a great start and that trend should continue in week 3.

Todd Gurley @ CLE

A lot was made of the chronic knee condition Todd Gurley was diagnosed with, and it made fantasy owners hesitant to look his way on draft day. He looks very good so far in 2019 and his movement seems to be unaltered.

A matchup against a struggling Browns team could be the spark that he needs to show the NFL he's back.
WIDE RECEIVERS/TIGHT ENDS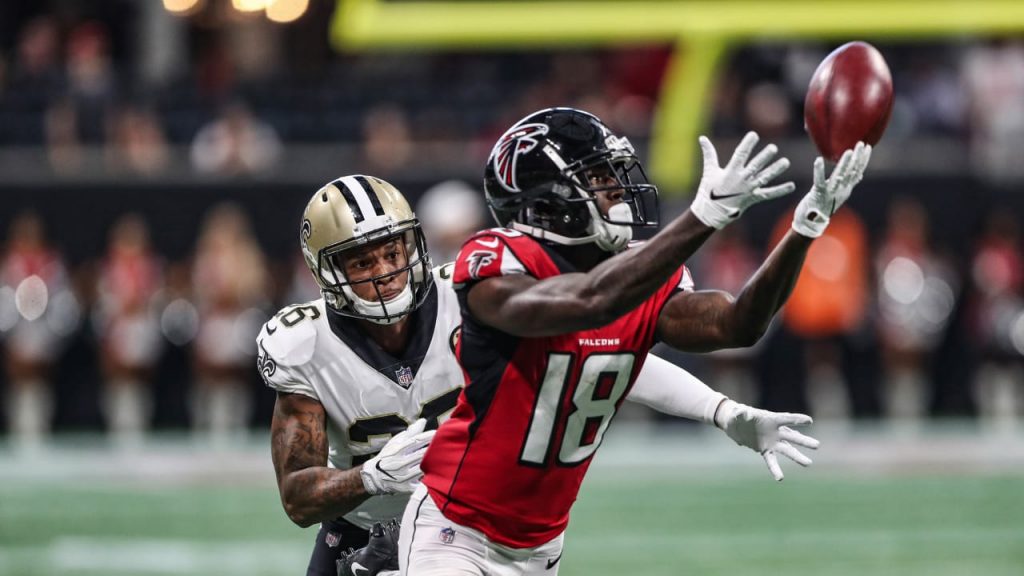 | | |
| --- | --- |
| Chris Godwin vs. NYG | Even though the Tampa offense hasn't been consistent and Jameis Winston stinks, CG has made it a point to show he is no slouch in Tampa. While Mike Evans is still trying to find his mark, CG continues to play the role of Reggie Wayne in a Bruce Arians offense. If you combine that with a Giants team who has already packed it in, it adds up to a positive fantasy performance. |
| Calvin Ridley @ IND | Ridley is so good, that he could easily be a #1 WR on any other team in the NFL. He has shown the flashes of brilliance that made him a first-round pick, all while learning from one of the best. Indy has a very good defense, but Atlanta showed, even if when they aren't at their best, they still can be productive.  In week 3, the Colts will be without their top cornerback Pierre Desir (bone bruise) and that will likely push rookie Rock Ya-Sin into a starting role. This could be a big week for Ridley. |
WEEK 3 STIFFS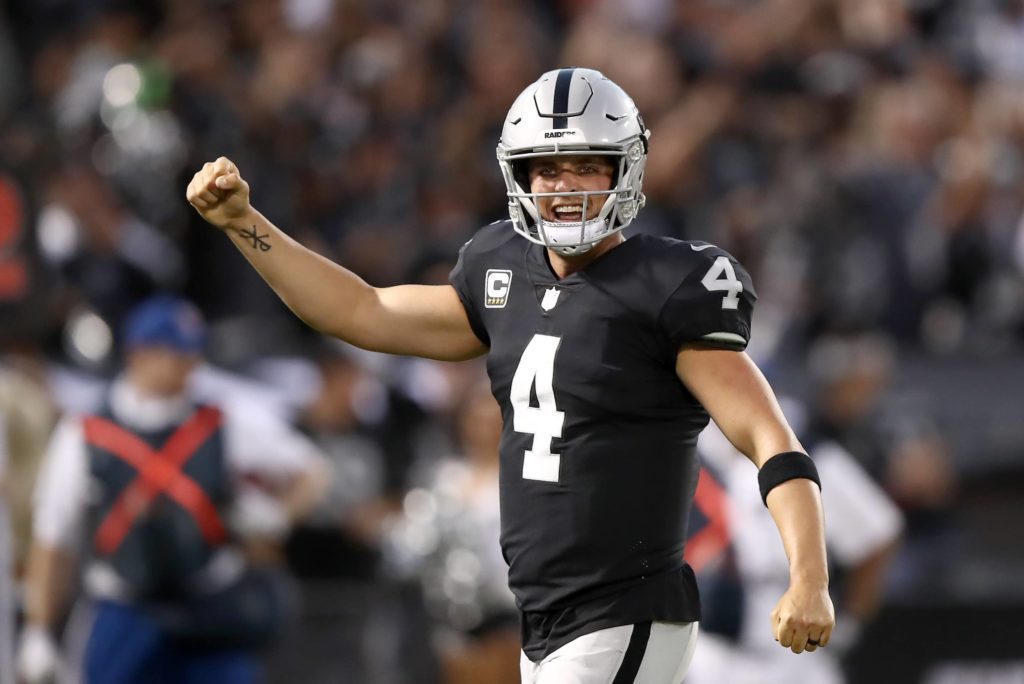 QUARTERBACKS
Derek Carr @ MIN

Derek is completing his passes at a 70% clip for the first time in his career. Yes, most of his connections are in the short passing game, but it is still a mark no one thought he would set. This week is a tall task as he takes on the ferocious pass rush of the Vikings that could force Carr into some bad throws. This, on top the Raiders being banged up on the offensive line could spell disaster for Derek in the pocket.

Jimmy Garroppolo vs. PIT

Jimmy G had a good week 2, but the Steelers have their backs up against the wall and are looking to turn things around. They desperately needed some help in the secondary, which pushed them to trade for talented defensive back Minkah Fitzpatrick.

Fitzpatrick will instantly upgrade the secondary and give the 49ers WRs an extra element to think about when crossing the middle. Even at home, this will be a tough game to win for the 49ers.
RUNNING BACKS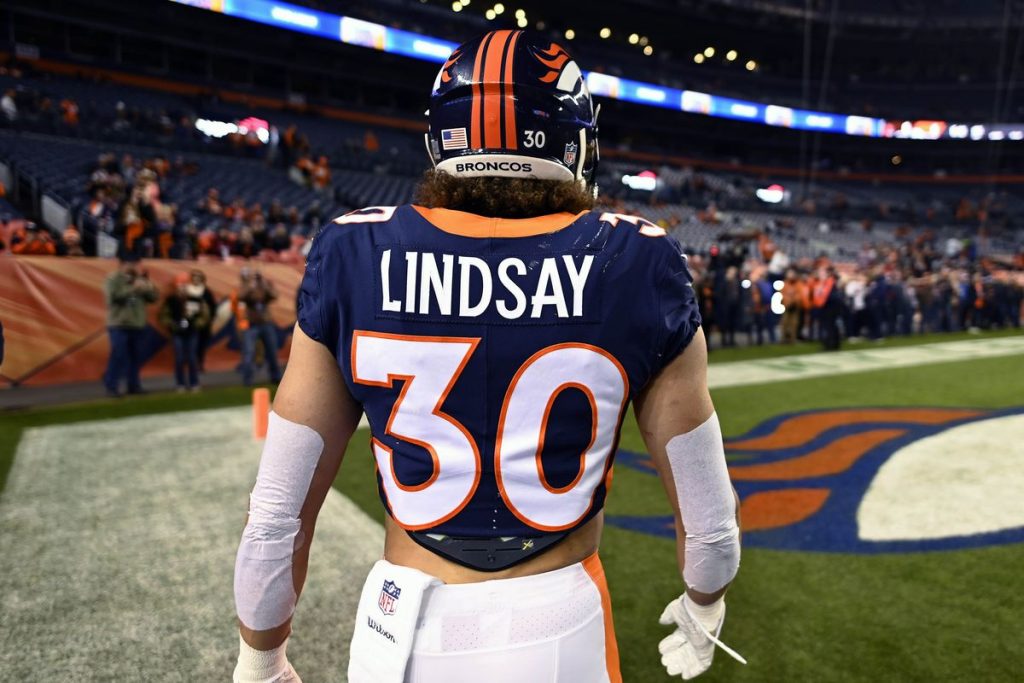 Phillip Lindsay @ GB

The Packers have a revamped defense this year built on quicker linebacker play and speed on the edge. Denver still doesn't have a rushing TD this year and this week isn't the time to be looking.

Kerryon Johnson @ PHI

The Eagles defense is allowing just 2.8 yards per carry to opposing running backs so far this year.

This week, in a must-win situation at home, the Lions will find it hard to move the rock, forcing them to take action through the air.
WIDE RECEIVERS/TIGHT ENDS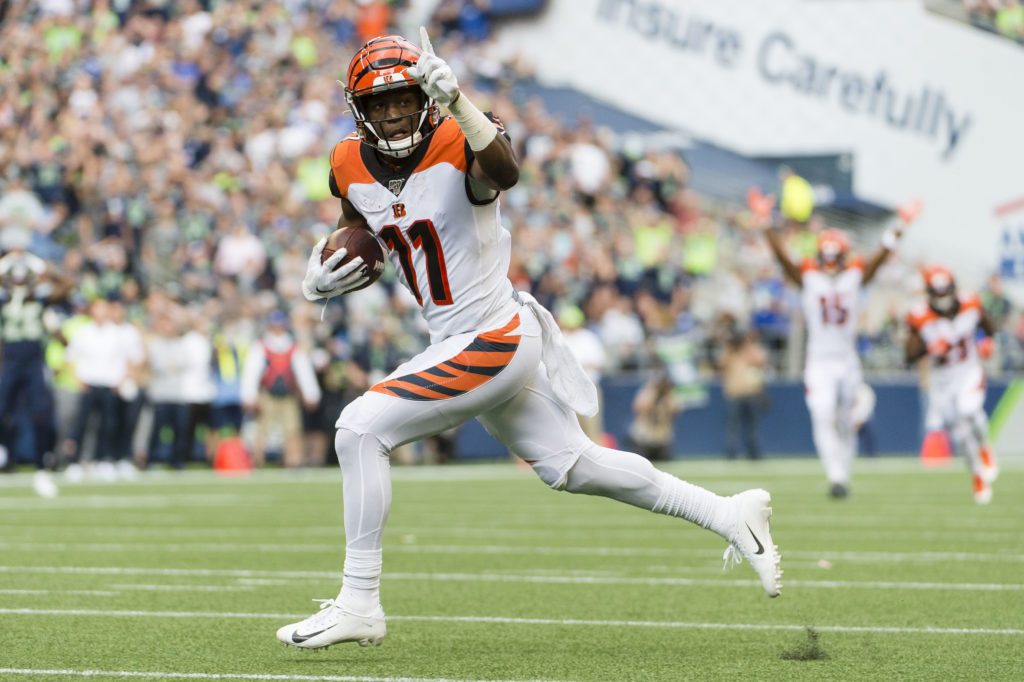 NYJ WRs @ NE

Luke Falk in New England. Any questions?

John Ross @ BUF

I know he has been a Top Fantasy WR up to this point, but I feel the Buffalo secondary will give the Bengals fits this week as they try to enforce an ariel attack that has been quite successful so far.

They have only allowed 1 passing TD to date and play a different style at home. Week 3 could be a reality check for Mr. Ross.
SLEEPERS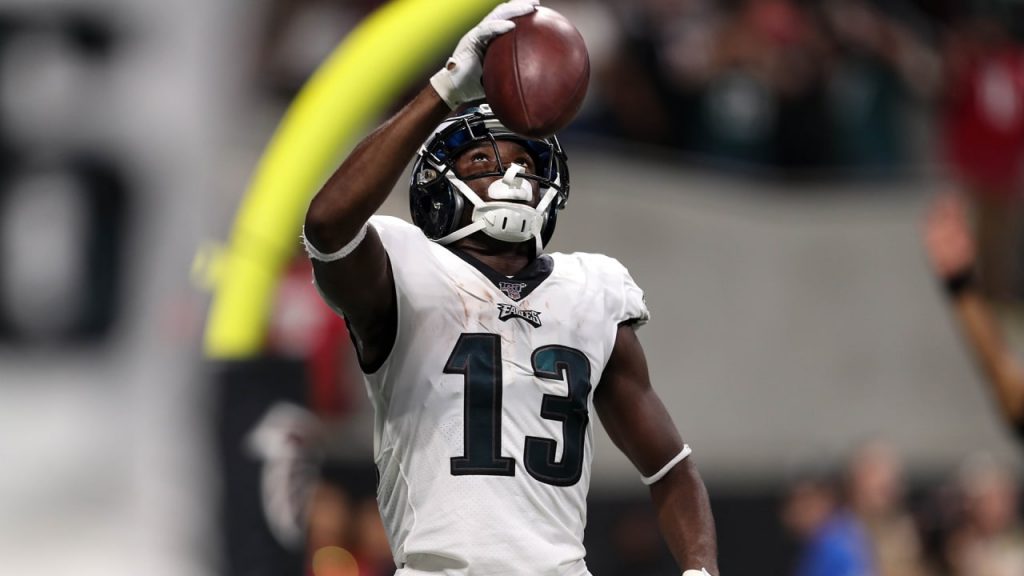 | | |
| --- | --- |
| Nelson Agholor vs. DET | With all the injuries to the receiving core in Philly, Nelson will be forced into action as the #1 WR this week. As long as he doesn't lose a ball in the lights, he should command a ton of targets in a passing game that will throw the ball 30+ times. |
| Larry Fitzgerald vs. CAR | The Carolina secondary isn't anything special and Old Man Fitz is showing why he is a first-ballot HOFer. Kyler Murray has rejuvenated the 16-year veteran to the tune of 13/217/1 in the early going. He has 24 targets already in the first 2 weeks, showing the rapport he already has with the young QB. |
BUST ALERT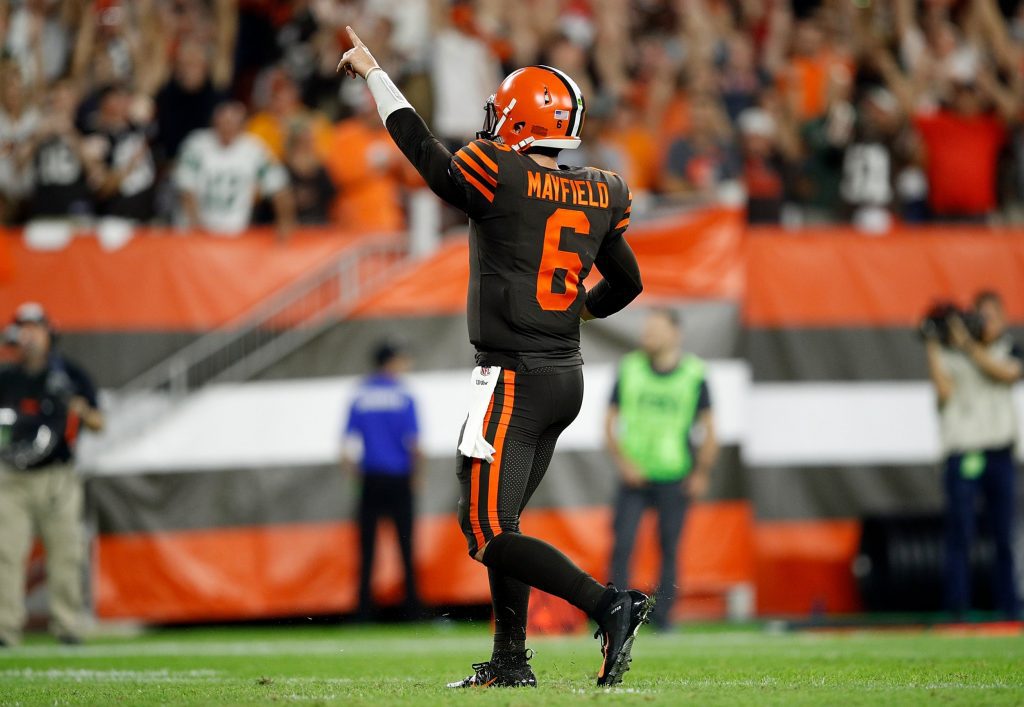 Tarik Cohen @ WAS

Where is Tarik this year? I think that is a question any fantasy owner is asking. I know he is a PPR RB, but only 4 carries in 2 weeks is alarming. Surely, Nagy will look to get him back on track at some point, but the fear is opposing defenses have found a way to stop the gadget man by forcing Mitch to beat them. This isn't good news for Tarik, Mitch, or any Chicago fan for that matter.

Baker Mayfield vs. LAR

The Preseason darling is still trying to find his rhythm in an offense that was supposed to score at will. I think we all underestimated the deficiencies along the offensive line, which has forced Baker to be very uncomfortable in the pocket and get hit relentlessly.

This week should prove to be much of the same. Unless he can find a way to revert back to last season's heroics, this could be another tough week.
DFS Diamonds Under 5K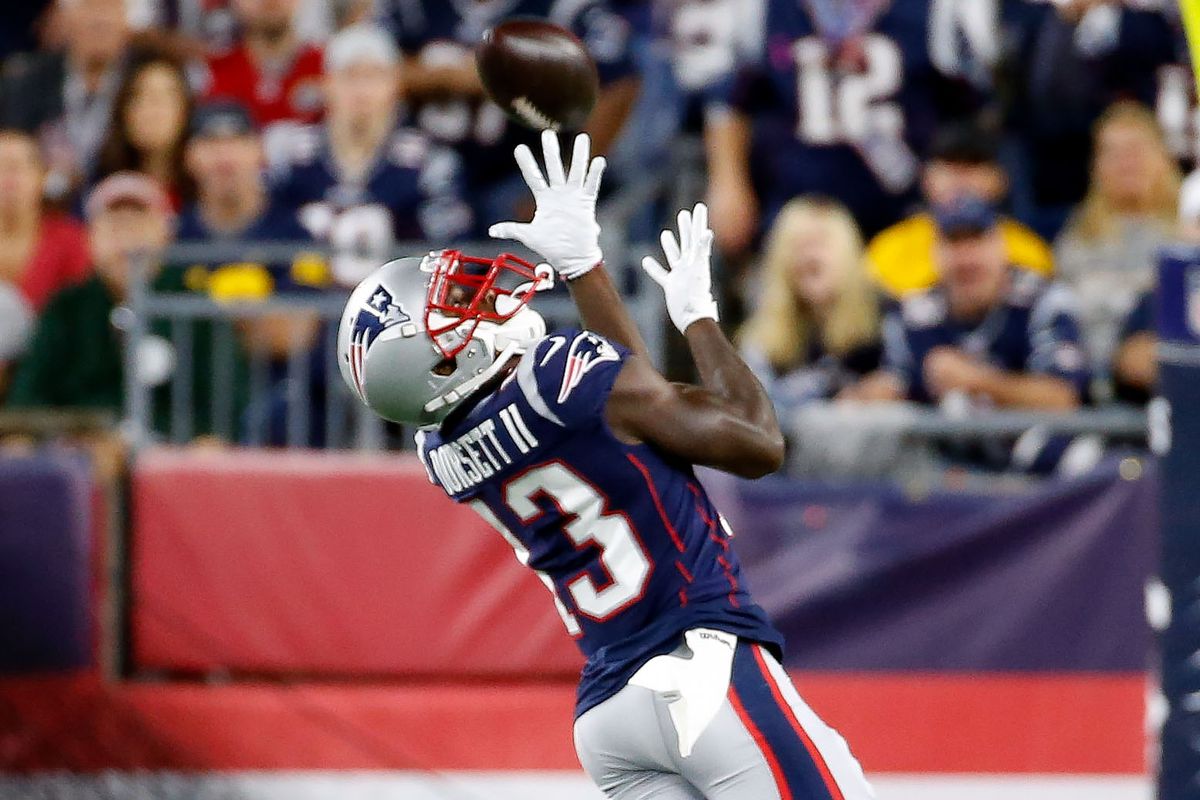 Miles Sanders vs. DET

DK Value = 3900

Miles Sanders had the holes last week to run, but he made some rookie mistakes by trying to bounce outside too much. This week he faces the 24th ranked run defense and will be involved in a gameplan that should be centered around the run game. If he hits those holes hard in week 3, we could be talking breakout game!

Phillip Dorsett vs. NYJ

DK Value = 3400

There's no more AB and the Pats are facing the lowly Jets. I can see Dosett getting multiple RZ opportunities this week, which if converted, will make him a steal in the world of DFS.
---
As always you can stop by my Facebook page (FantasySportsAddiction) or tweet me (@TCutillo23) for questions or some nice fantasy debates. E-mail me at [email protected]. You can listen to The Heat Ratio (@TheHeatRatio) podcast every Wednesday at 12 P.M. on Wildfire Radio, and subscribe on iTunes here. I can also be heard weekly via the internet stream live at WengRadio every Monday at 4:00pm EST for a weekend sports wrap. But most importantly, you can catch me here at Pi!
Follow Philly Influencer on Twitter (@PHL_Influencer), Facebook and Instagram.