The Spotlight of the Week: National Pumpkin Day
National Pumpkin Day is Saturday, October 26. To celebrate the signature symbol of the season, several establishments in the city will have the fall treasure on the menu.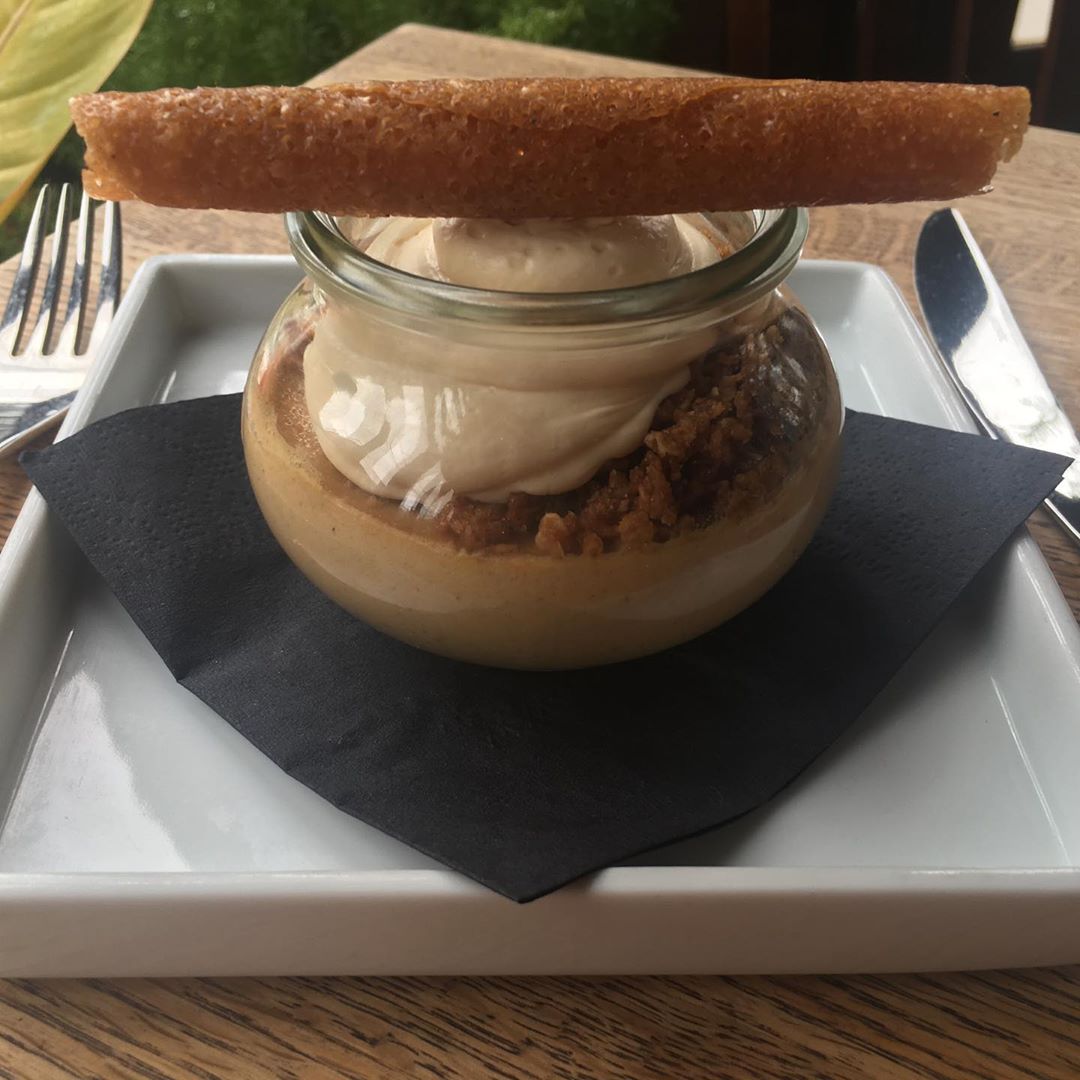 • Art in the Age: Art in the Age, Old City's one-of-a-kind tasting room, home bar supply, and bottle shop, has added the Roast Pumpkin Martinez ($14) to their fall repertoire: A perfectly balanced combination of Barrel Aged Flora Gin, Chicory Root Vodka, pumpkin butter vermouth, toasted pumpkin seed saline, and bay leaf bitters. Head in for a taste, attend a hands-on cocktail workshop, get all the ingredients, then make it at home just like the pros.
• Bluebird Distilling: Bluebird Distilling, the award-winning, grain-to-glass Phoenixville-based distillery, has crafted a cocktail best described as rich, boozy, frothy, pumpkin pie in a glass. Available at The Bar by Bluebird Distilling at The Bourse, the belly-warming Pumpkin Smash ($11) combines Phoenixville Whiskey, allspice-infused White Rye Whiskey, demerara syrup, lemon, egg whites, and Libby's pumpkin pie mix.
• Fond: Fond, the contemporary American restaurant and bar on East Passyunk, is flaunting their newest fourth-course temptation, the Pumpkin Pot de Crème. For $11, this dessert features a spice-roasted butternut squash custard layered with an oat crumble and topped with a generous dollop of caramelized white chocolate cream.
• Forsythia: Forsythia, the new contemporary French restaurant in Old City from renowned Chef Christopher Kearse, is offering a fall update to the Wood Oven Roasted Chicken. Now paired with smoked chanterelle mushrooms and pickled pumpkin, this gorgeous dish is $28 and is the perfect way to end a beautiful fall day.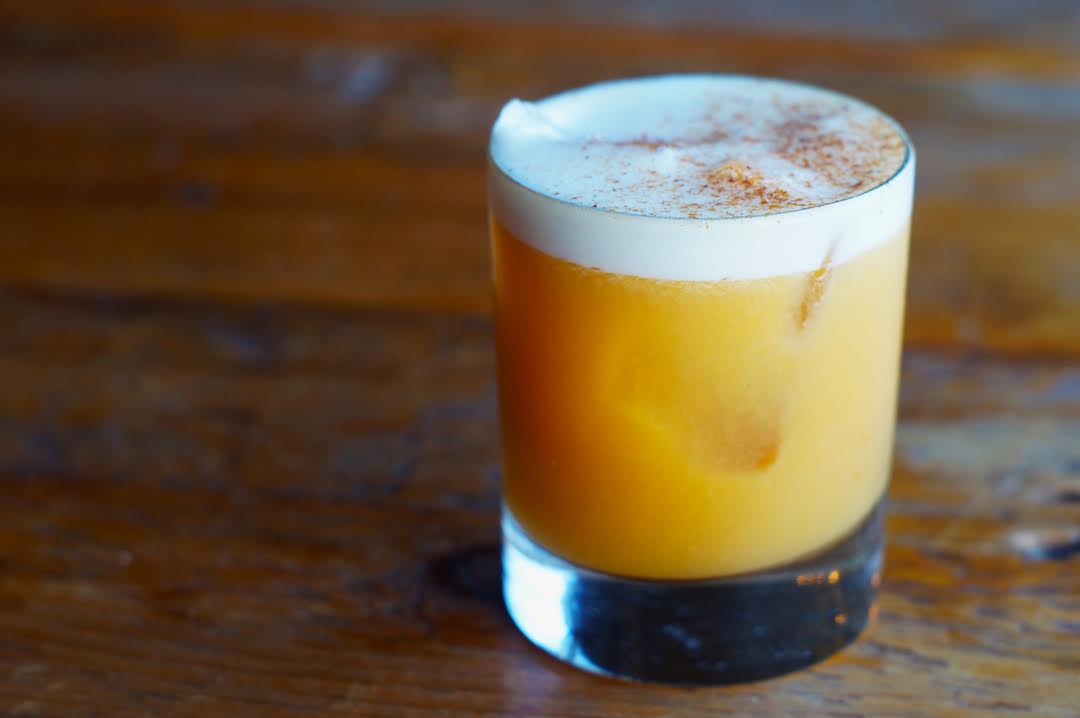 • Haunt: Haunt, the highly anticipated Halloween pop-up bar by the Townsend Wentz Restaurant Group, located on the second floor of The Pearl Tavern in Midtown Village, is offering tricks and treats throughout the month of October. A charm sure to enchant, the Kiss of Death ($13), leaves one spellbound by the mix of Jim Beam, pumpkin stout reduction, and bloody good bitters.
• Red Owl Tavern: Red Owl Tavern, the rustic American tavern on Independence Mall, is offering the ultimate Fall brunch with its Sweet Potato French Toast ($16). Topped with a divine pumpkin Chantilly cream, molasses anglaise, and sweet potato chips, this decadent breakfast is the epitome of comfort food.
• Royal Boucherie: Royal Boucherie, the lively American brasserie from award-winning Chef Nicholas Elmi, is offering guests a delicious bowl of Kabocha and Butternut Squash Soup topped with a sweet and spicy pumpkin seed brittle and pimento oil. For $11, guests can enjoy this flavorful vegan dish for lunch and dinner throughout the fall.
• Square 1682: Square 1682, the modern American restaurant located in the heart of Rittenhouse, is offering guests a hearty bowl of Roasted Pumpkin Ravioli ($13/24) with browned butter, toasted pecans, and pecorino. Available in a half or full portion, this fall favorite is perfect for enjoying alone or for sharing.
• The Twisted Tail: The Twisted Tail, the Southern-inspired juke joint, restaurant, and bar in Headhouse Square, is giving guests the opportunity to take their family brunch up a notch. On October 27 from 10 am to 4 pm, guests are invited to join in a free Pumpkin Carving and Face Painting Brunch. Reservations are highly encouraged and can be made by calling.
…
Weekly Events: Halloween Week 1 Edition 
There will be several Halloween-themed parties, gatherings, and community events haunting the city over the next few weeks. During that time, Philly Influencer will have you covered with a rundown of frighteningly good events. 
Wednesday, October 23
• Witchcraft Beer Crawl: Tonight East Passyunk Avenue will be full of spooky adventures. Over 15 locations will have tremendous food and drink specials all night long. The bar crawl will have a gift certificate prize package worth over $300.
…
Friday, October 25
• Wicked 5 Evil Parties Under One Roof: XFINITY Live! will be taking advantage of its six venue space and hosting a multi-party event. There will be multiple costume contests with up to $4,5000 on the line, drink specials, live music, and so much more. This is one of the biggest parties in the area.
three-course dinner with complimentary readings from a psychic (Friday), a dance party with DJ tunes and an open bar (Friday) and a costume party featuring a live jazz band in the ballroom, a second room for hip-hop music and a third space for dancing with another DJ on the heated enclosed main deck (Saturday)
…
Saturday, October 26
• The Devil's Crawl: Several bars throughout the city will be participating in the Devil's Crawl. This unique Halloween themed bar crawl will have the masses out in the streets in their best costumes. On top of the 27 drinking establishments involved, there will be complimentary snacks and contests as well.
• Heaven & Hell at Lucky Strike: Bowling and entertainment hotspot Lucky Strike will be having its annual Heaven & Hell party this Saturday night. The event has multiple open bar options, Best Individual Costume, Sexiest Costume, and Best Group Costume awards. There will be candy, live music, and Halloween giveaways.
• Fright Night: JD McGillicuddy's in Manayunk will be celebrating this bone-chilling holiday with drink specials including Miller Lite and Tito's, multiple DJs and dance floors, a light buffet, and Halloween costume contests.
• Ghosts & Goblins: This is the 12th year of the annual Halloween party at Mad River. General admission is only $10 a VIP access is $30. DJs will be spinning in the Main Room and there's a $500 costume contest prize.
• Nightmare on Main Street: The Bayou Bar will also be hosting its massive chilling party Nightmare on Main Street this Saturday night. with $10 entry and a $15 VIP ticket, this is one of the most wallet-friendly parties in the city. There will be food, cocktail specials, and costumes all around.
• Nightmare on Broad St: XFINITY Live!'s return to this list is exciting VIP Ultra Lounge, NBC Sports Arena, 1100 Social, and PBR will be overflowing with drink specials, live music, and giveaways
• RedRum: Come to JJ Bootleggers for a frighteningly good time. There will be a light buffet, a DJ mixing the best and latest hits, and more. There are VIP open bar options and a $300 costume contest.
• Halloqweens at FringeArts: Halloqweens at FringeArts will feature drag and burlesque performers, DJs, and cocktails in a massive entertainment space. In its sixth year, there will be tarot card readers, photo booths, prizes and more.
• Nightmare on the Schuylkill: Nightmare on the Schuylkill has 3 parties with 3 themes! $500 goes to the best costume and $1,000 is going to the best group. The drinks will be flowing and music will be filling the venues.
• Morgan's Pier Halloween Bash + Open Bar: Morgan's Pier will be hosting a spooky spectacle that features an all-night open bar. There will be a costume contest, free hotdogs, music, and more. The blowout part will be hosted by Brittany Lynn, "The Don" of Philly's Drag Mafia, with cash prizes, entry is $55 in advance.
…
Sunday, October 27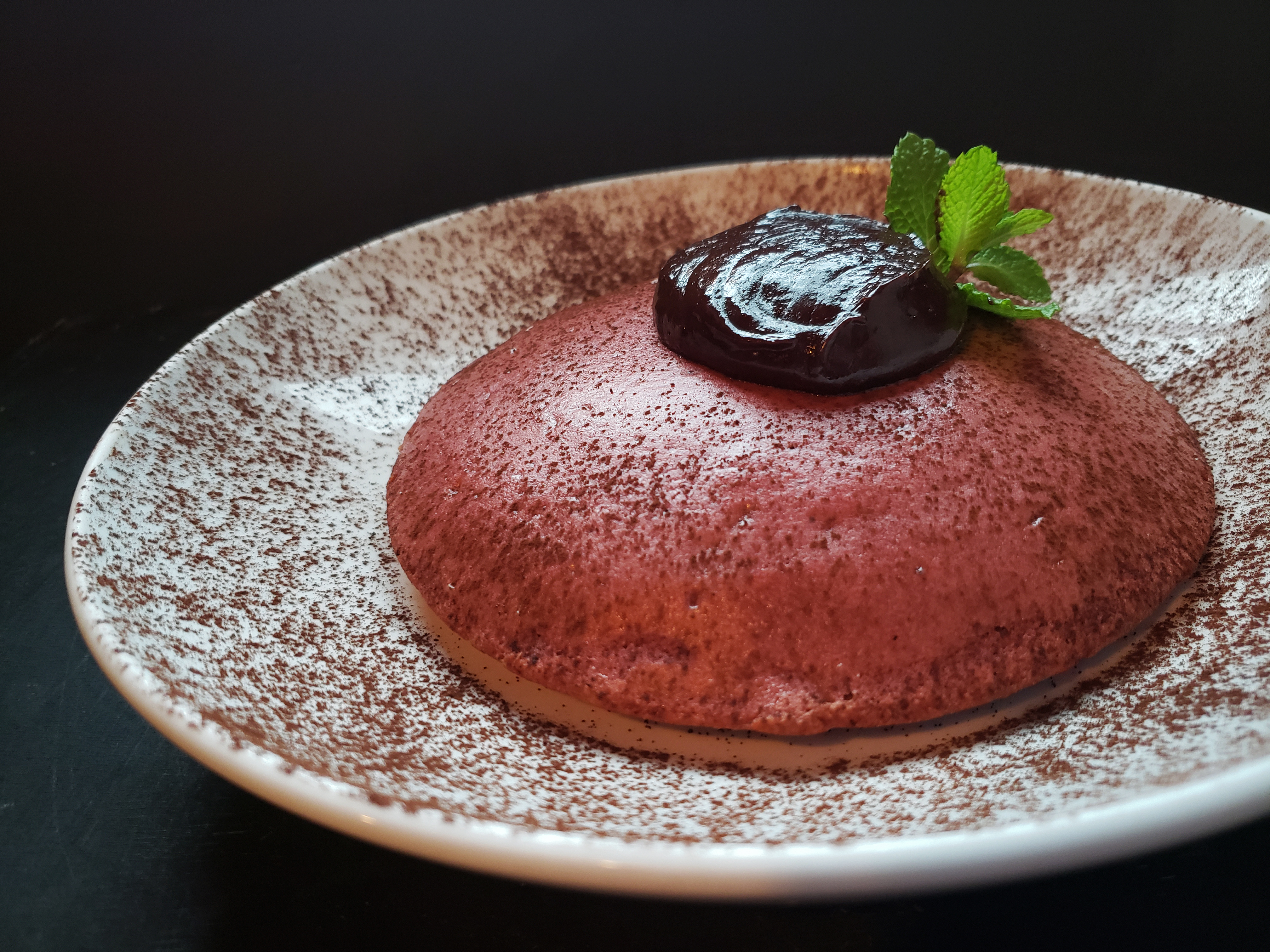 • The Twisted Tail: Th Twisted Tail is celebrating Halloween with a family-friendly Pumpkin Carving Brunch on Sunday, October 27 from 10 am – 4 pm. Guests can get in the spirit with FREE pumpkin carving and face painting while enjoying delicious brunch bites, such as the new Red Velvet Pancakes and Fried Chicken and Pumpkin Waffles  Additionally, The Twisted Tail will be debuting its Hot Apple Cider with cinnamon whipped cream and bourbon for the adults (also available without the alcohol for the kids). For one-day-only, guests can also enjoy The Twisted Tail's famous decadent, thick and rich hot chocolate (spikeable too, of course).
---
You can follow Candis McLean on Twitter (@CandisRMcLean) and e-mail her at [email protected].
Subscribe, rate, and review all Philly Influencer podcasts here. Follow Philly Influencer onTwitter, Facebook, and Instagram.