In these trying times, finding mental reprieve or a source for fun and exciting resources is a premium.  Several institutions, galleries, and entertainment hubs in the city will be offering tremendous virtual tours and sessions for weeks to come. Here's a rundown of some of the amazing options you have right at your fingertips. 
• Academy of Natural Sciences: The Academy of Natural Sciences launched a Science From Home webpage. Visitors will find fun, hands-on activities that are easy to do using common household materials such as crayons or markers. There's also a guide to migrating birds that are starting to show up in backyards in the tri-state area. The Science Matters page highlights some of the science stories from the Academy Blog, online Academy exhibits at Google Arts and Culture, other Online Exhibits and science videos. On the first of every month through 2020, there will be a new installment in the environment-themed Small Actions Spark Big Changes series on the Academy Blog. These are easy tips on actions anyone can follow to help the planet.
There's also #MolluskMonday, #WeirdThingsinJarsWednesday, and #FossilFriday weekly Tweets and Facebook and Instagram posts for a fascinating and entertaining behind-the-scenes peek into the Academy's collection of 18 million plant and animal specimens and research projects.
• Betsy Ross House: Betsy Ross House is encouraging people to take a virtual tour of the House and follow them on Instagram (TheBetsyRossHouse)  and Facebook (Betsy Ross House) for fun facts and short videos by Betsy, herself, which will be posted regularly.  Betsy talks about life at home in the 18th century, fun and games for colonial kids and more. Betsy will be brightening the days of some bored kids and their parents.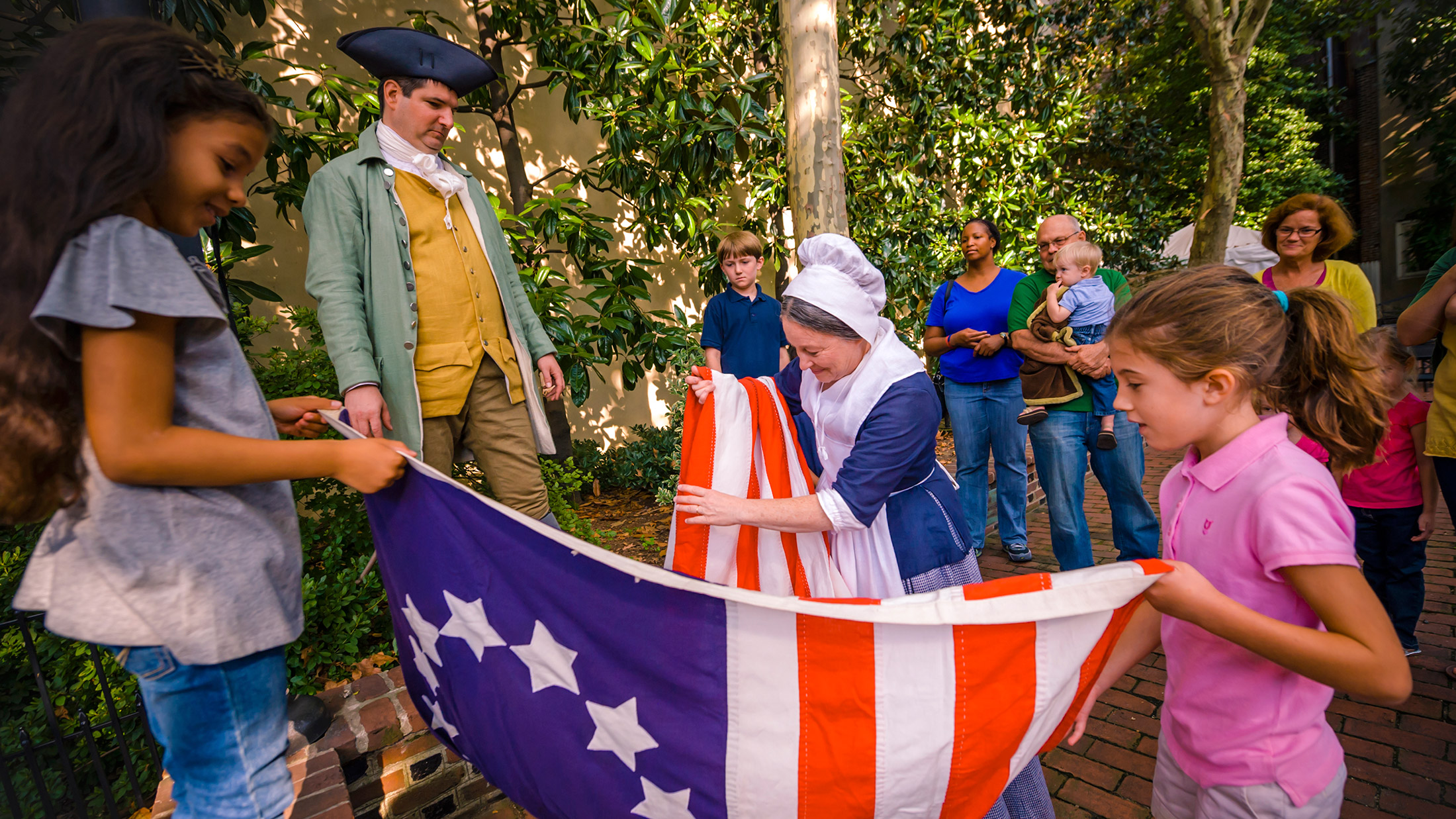 •  The Clay Studio: The Clay Studio staff, teachers, and artists are hosting a brand new series of virtual clay tutorials, studio tours, and conversations called Clay at Home! Each Friday at 2 p.m., tune into a live-streamed Clay at Home LIVE! on their YouTube channel, where you can participate in a real-time conversation with Shannon Jones and fellow Clay Studio fans and friends. You can type in questions, make comments, or just sit back and watch the fun! The Clay Studio is also hosting a series of how-to clay tutorials by our artists and instructors on YouTube. Look for new videos each week!
You can browse and shop the Small Favors XV exhibition. In its 15th anniversary, the show engages artists' creativity in new and exciting ways with the challenge of making pieces on a very small scale. Visitors can also view the permanent collection, a rich digital historical record of the many artists whose careers have been fostered at The Clay Studio. Read more about this project here.
•  One Liberty Deck:  One Liberty Observation Deck is known for its breathtaking views of Philadelphia, but with its windows temporarily closed to the public, they want to see your view instead. Help encourage social distancing to limit the spread of COVID-19 by showing everyone the view from your home using #myviralview on Instagram or Twitter. Share how you're spending your time during the crisis. What's unique about your space? What gives you hope during this difficult time?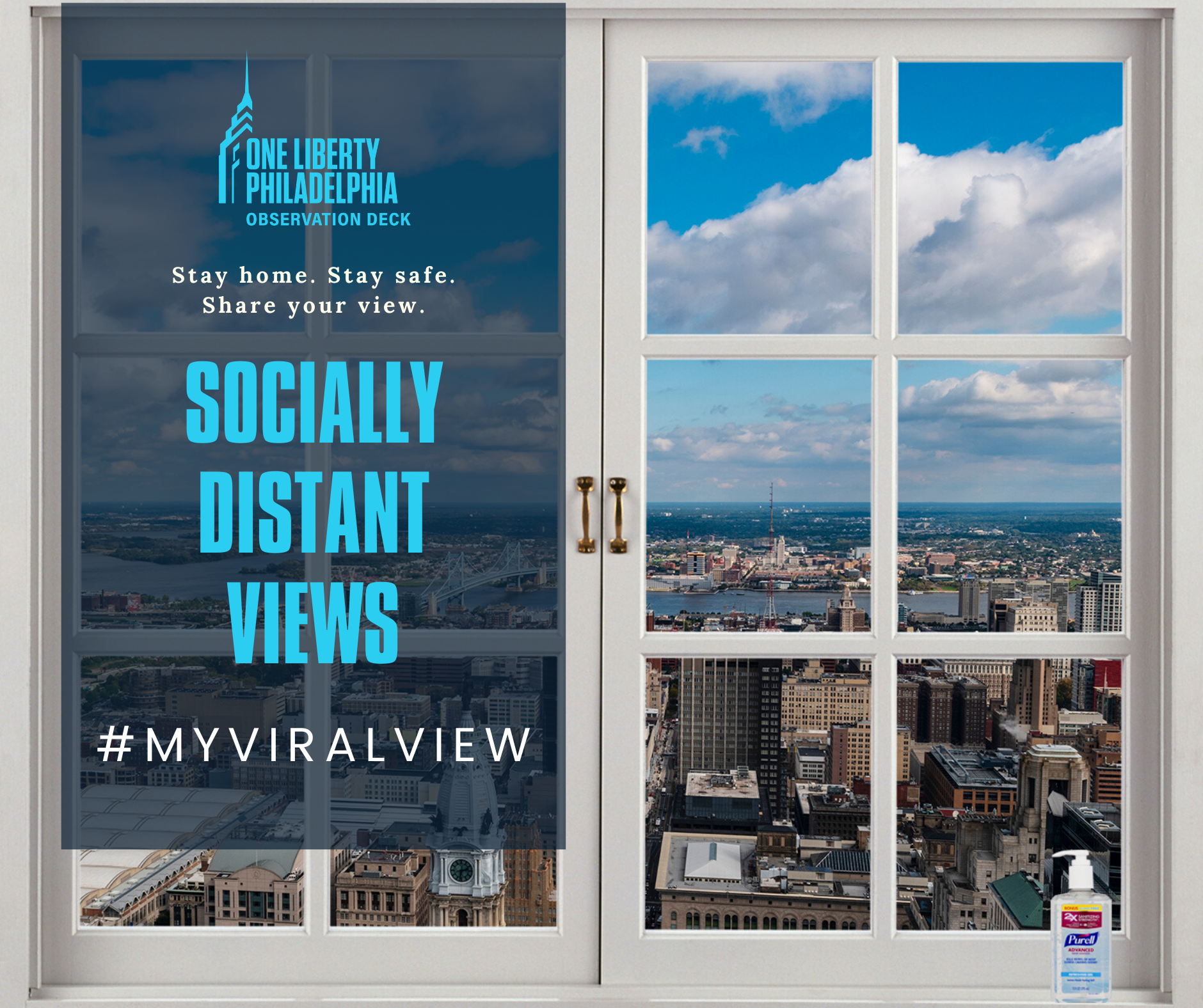 • PAFA: Pennsylvania Academy of the Fine Arts (PAFA) has launched a new initiative, PAFA from Home: Inspiration Everywhere, Anywhere, which encompasses a variety of resources that can be accessed from the comfort and safety of home:
-PAFA's renowned permanent collection of American art — from the historical to the contemporary — can be browsed online.
-Beginning next week, a new selection of PAFA's Continuing Education classes for adults will be offered online. These include Beginning Drawing; Essential Human Anatomy (The Head); Observational Perspective Drawing; and more. Additional classes will soon be announced.
-Additional educational programs for young learners, including Saturday Classes on Digital Animation for Middle School Students, are being offered online.
-A wide and growing selection of videos, including past artist talks, curatorial discussions and lectures, and more, are available at PAFA's YouTube channel.
-Community members who are missing the beautiful physical spaces of PAFA's buildings can take a 360-degree virtual tour of the Historic Landmark Building and Samuel M.V. Hamilton Building online.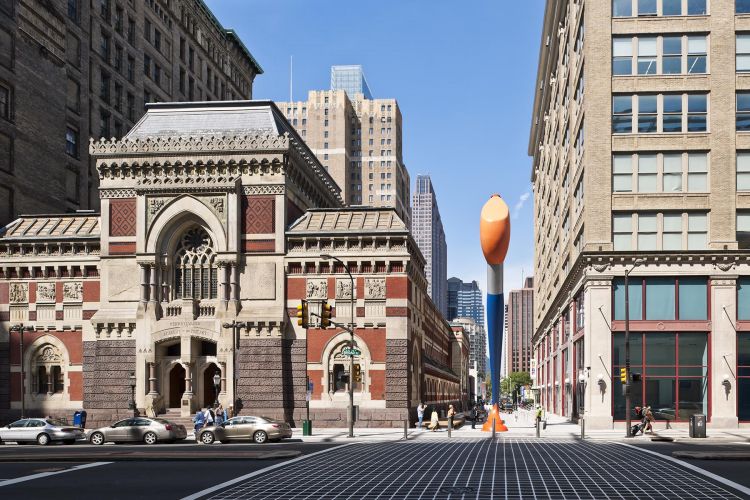 –"PAFA Pours," a recurring series of "art happy hour" talks with members of the PAFA curatorial team. Members of the public can register to join these online discussions, which will each focus on a different aspect of the art world, PAFA history, and more.
–"Cultural Coffee Breaks," a new series of mid-morning online talks with PAFA's Museum Director, curators, and others. You can register to join these online chats about important topics and ideas in the art world; this week's discussion, with Museum Director Brooke Davis Anderson, will focus on the importance of supporting women artists.
-PAFA has also inaugurated a weekly art quiz, which will invite the public to test their art knowledge for a chance to be featured on PAFA's website as Art Champion of the week.
-For young audiences, you can explore at-home activities that can be enjoyed by the whole family, including new "Make My Portrait" and "Create Your Own Garden" art activity worksheets.
-Additional Online Continuing Education courses continue to be added to the schedule.
• Philadelphia Photo Arts Center: You can virtually tour the Philadelphia Photo Arts Center's current exhibition, Ten Years, an exhibition celebrating a decade of Teen Photo highlighting creative works by students from over the years. In 2010, PPAC offered mentorship, cameras, and digital equipment to students from the Kensington School of Creative and Performing Arts, and showed their work in the gallery. From this inaugural exhibition, PPAC developed Teen Photo, a free eight-month program open to all Philadelphia public high school students. Teen Photo students meet weekly with dedicated mentors to share photos, learn technical skills, and create new memories across the city. From just eight students in that first year to the 60 students currently enrolled, Teen Photo has served 225 Philadelphia high school students since its inception. Proceeds from the sale of artworks directly benefit the artists and PPAC.
You can also view a second exhibition, Closeness, online, featuring three projects by three PPAC instructors:  Louise O'Rourke, Jill Galloway Sherman, and Anthony Wood. Each photographer explores closeness with images about home, family, time and intimacy. PPAC is also offering their first-ever slate of online classes and workshops! They have familiar and new offerings from their extraordinary instructors and staff including PPAC Executive Director, Sarah Stolfa. As always, all income from classes and workshops directly supports PPAC's mission and their free exhibitions and programs.
•  Philadelphia Orchestra: Originally launched in 2016 as "Orchestra On Demand," The Philadelphia Orchestra's online streaming service now has a new name and an update that will grant all website visitors free access to Orchestra recordings. Now called "Listen On Demand," the platform hosts Philadelphia Orchestra performances from the 2018–19 season, with more recordings to be added in the near future. Audiences will have access to high-quality audio content anywhere in the world at any time. This update is part of a relaunch of the Orchestra's website, which has been enhanced for mobile-friendly use and ease of navigation. President and CEO Matías Tarnopolsky declared, "We are delighted to offer audiences everywhere unprecedented online access to Philadelphia Orchestra concerts. We look forward to offering more concert recordings through "Listen On Demand" in the coming months as we continue to share the Orchestra's remarkable stories through dynamic digital channels."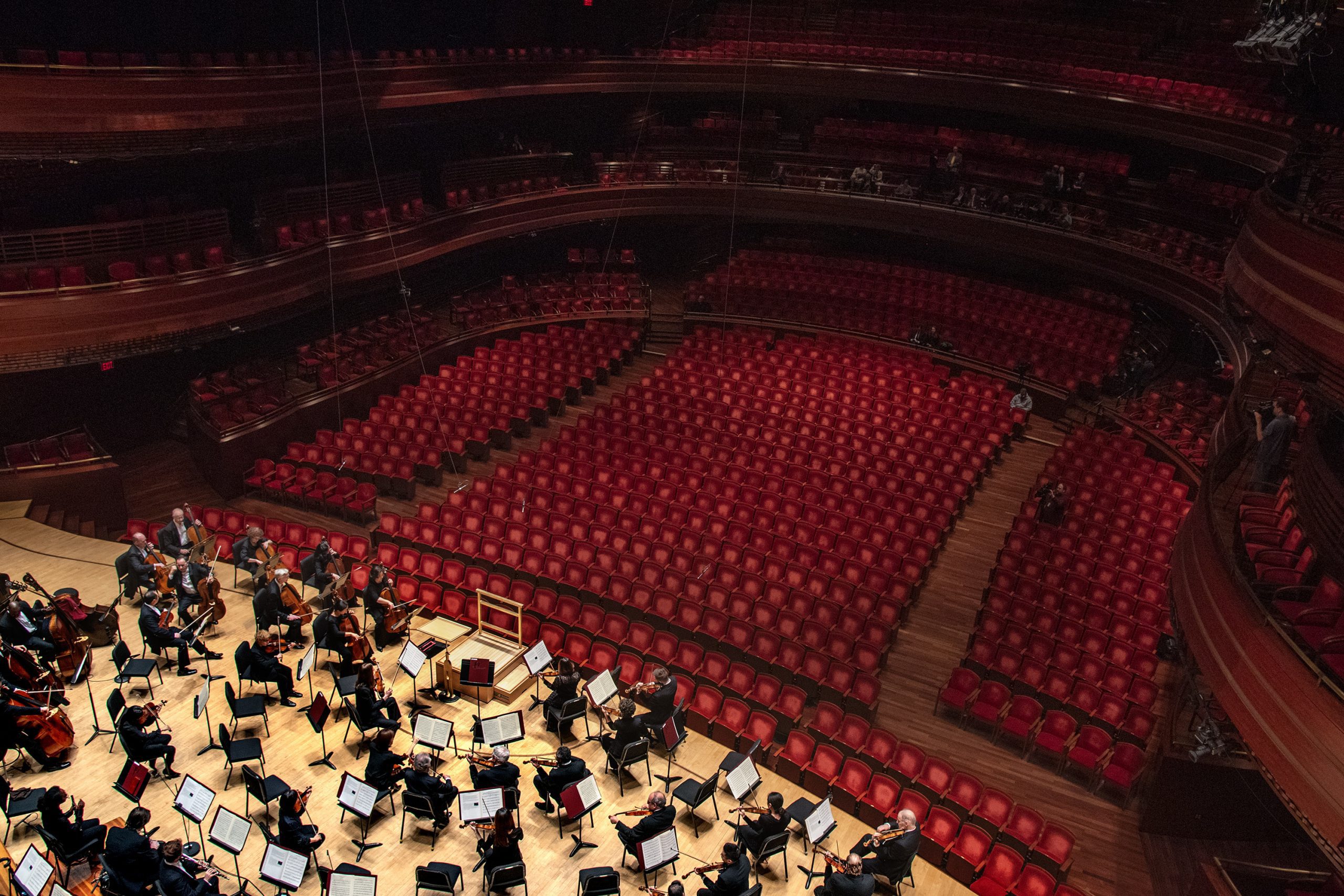 In addition to increased accessibility, "Listen On Demand" includes several new features to enhance the listening experience, including clickable tracklists, access to program books and images from concerts, and information about upcoming performances related to the program users are listening to. Users will also be able to share content and their love of the Orchestra directly on social media from the portal.
As part of the ongoing celebration of Beethoven in his 250th birth year, and as part of the Virtual Philadelphia Orchestra's growing catalogue of content, Music Director Yannick Nézet-Séguin and The Philadelphia Orchestra will offer a week of BeethovenNOW programming. New and previously unreleased content will be part of the Orchestra's three virtual endeavors—WATCH, LISTEN, LEARN—and will be available at this link. The Virtual Philadelphia Orchestra is generously funded, in part, by the William Penn Foundation. LEARN initiatives of the Virtual Philadelphia Orchestra are supported by Wells Fargo.
---
You can follow Candis McLean on Twitter (@CandisRMcLean) and e-mail her at [email protected].
Subscribe, rate, and review all Philly Influencer podcasts here. Follow Philly Influencer onTwitter, Facebook, and Instagram.