Bank and Bourbon Reopens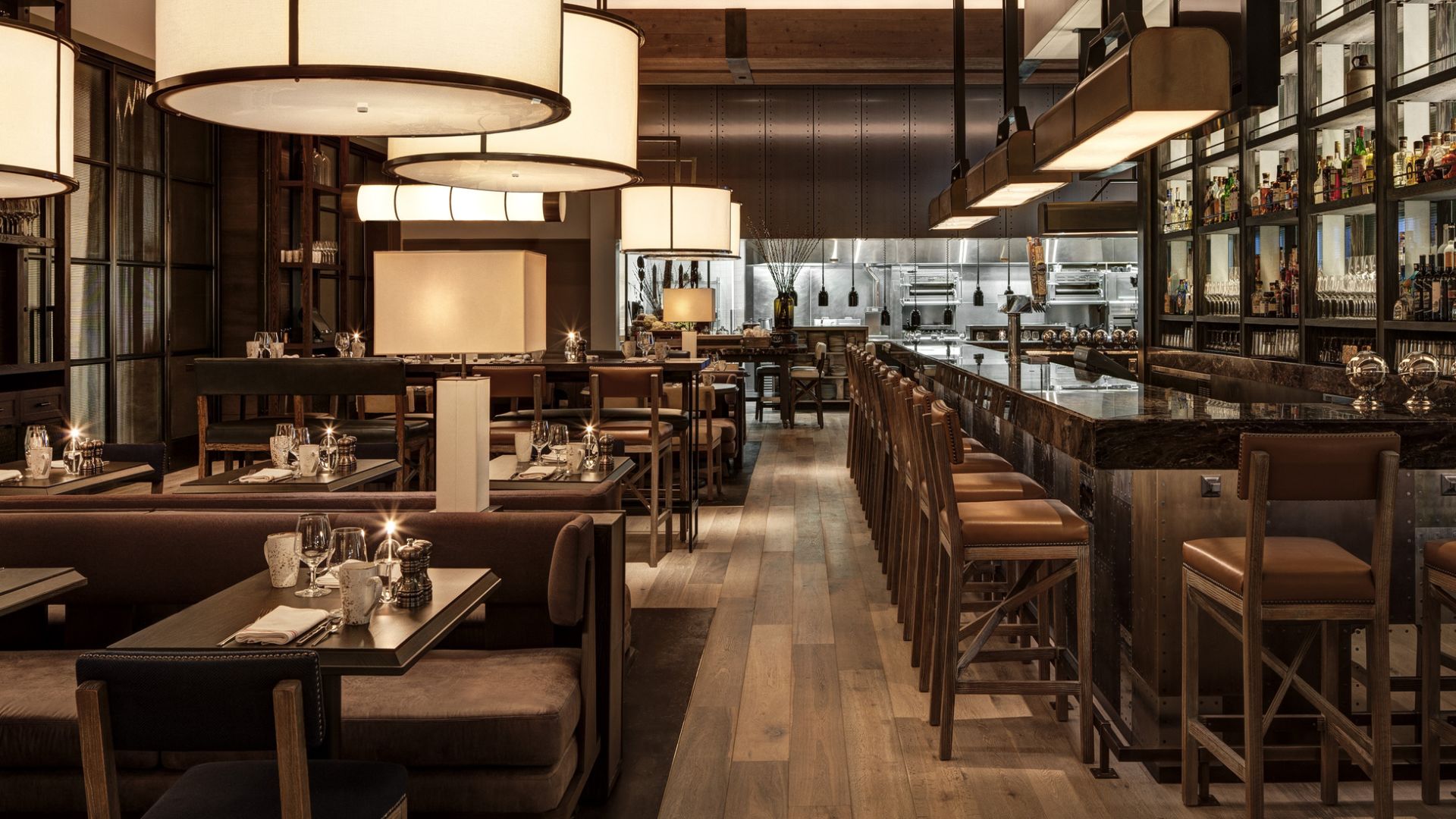 Bank & Bourbon, the inherently American restaurant on Market Street is reopening on Thursday, September 10 with enhanced standards and protocols developed from guidelines and recommendations from the City of Philadelphia, the World Health Organization (WHO) and U.S. Centers for Disease Control and Prevention (CDC). 
The restaurant will be following all mandates and regulations required by the City of Philadelphia including the use of masks, distancing tables, limiting capacity to 25% and creating barriers between guests and employees where necessary.
Executive Chef Thomas Harkins and Chef Joe Thomas Jr. are excited to unveil the menu featuring signature items including roast half chicken with crispy potatoes, salsa verde and watercress salad; Sixty South Salmon prepared with braised red cabbage, apple, horseradish buttermilk and hazelnuts along with seasonal favorites like Crispy Chicken Wings just in time for football season.
And starting September 13-25, Bank & Bourbon will be participating in Center City District Restaurant Week offering a $35 3-course dinner available for dine in and take out.
For hours of operation in the restaurant and lounge, and to book your reservation for restaurant week and beyond, click here.
…
Other Reopenings in Center City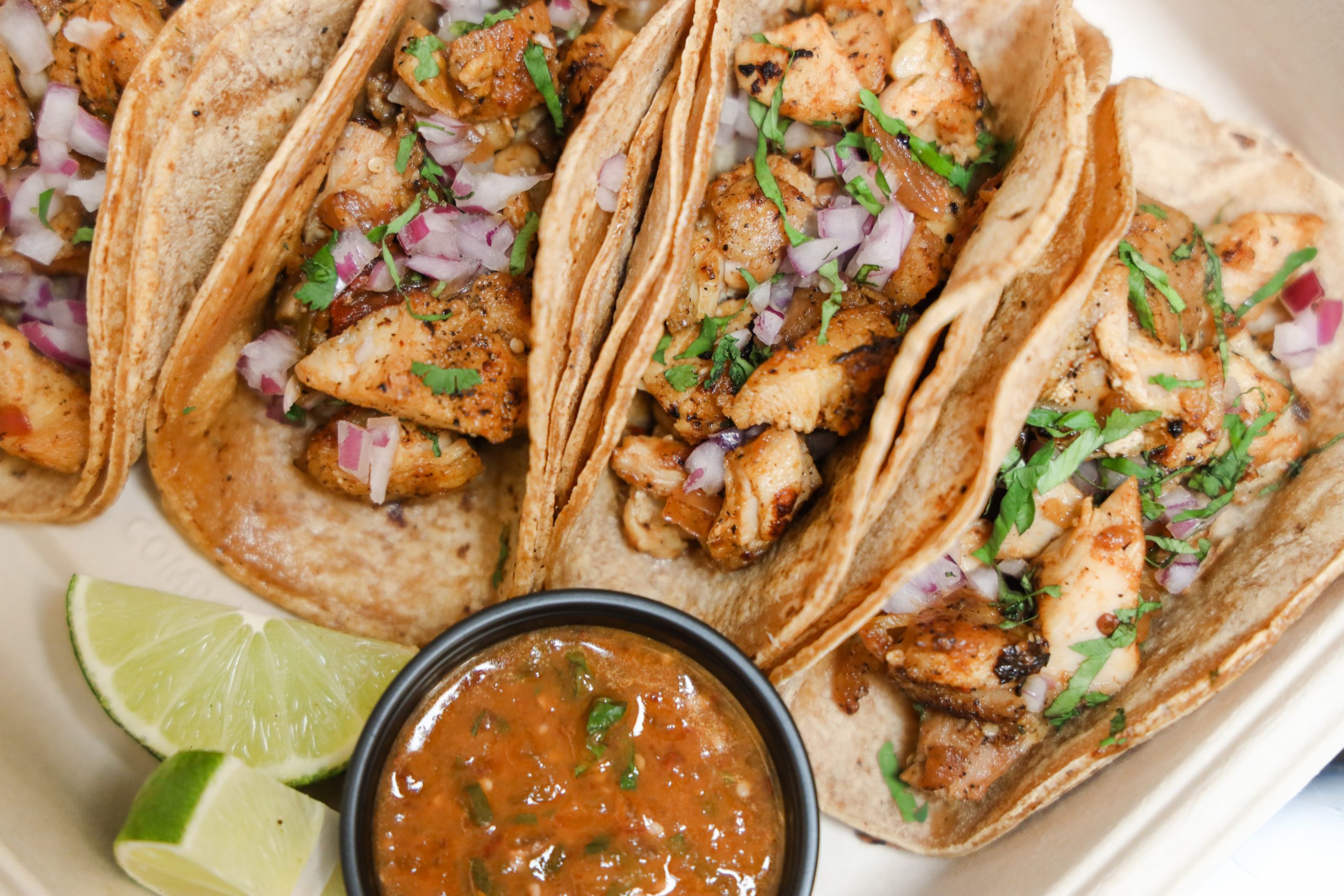 • Aqimero: Aqimero, located inside the Ritz-Carlton, Philadelphia (10 Avenue of the Arts) reopened, per city mandates, on Tuesday, September 8. In addition to indoor dining, Aqimero will also feature the Aqimero Market & Café, a grab and go style breakfast, with items including avocado toast, breakfast burrito and paninis, and omelets. Aqimero favorites including anticuchos, tacos and guacamole will return as well. Hours of operation are:
Main Dining:
Tuesday–Friday: 4 p.m. – 10 p.m.
Saturday: 12 p.m. – 10 p.m.
Sunday-Monday: Closed
Market & Café:
Tuesday–Friday: 7 a.m. – 11 a.m.
Saturday-Sunday: 8 a.m. – 12 p.m.
Monday: Closed
Their main menu can be found here, and the market café menu can be found here.
…
•  Iron Hill Brewery & Restaurant:Iron Hill Brewery & Restaurant Center City (1150 Market St), is currently open for outdoor and indoor dining from 12 p.m. – 8 p.m., debuting their full, brand new menu, now available at all Philadelphia area locations. Iron Hill Voorhees and Iron Hill Maple Shade is also open daily from 12 p.m. to 8 p.m.
In addition to their new menu items, Iron Hill recently canned their popular Pumpkin Beer, available in four-packs for pickup at all Iron Hill locations.
Iron Hill's safety plan for all locations can be found here.
…
Center City Restaurant Week Begins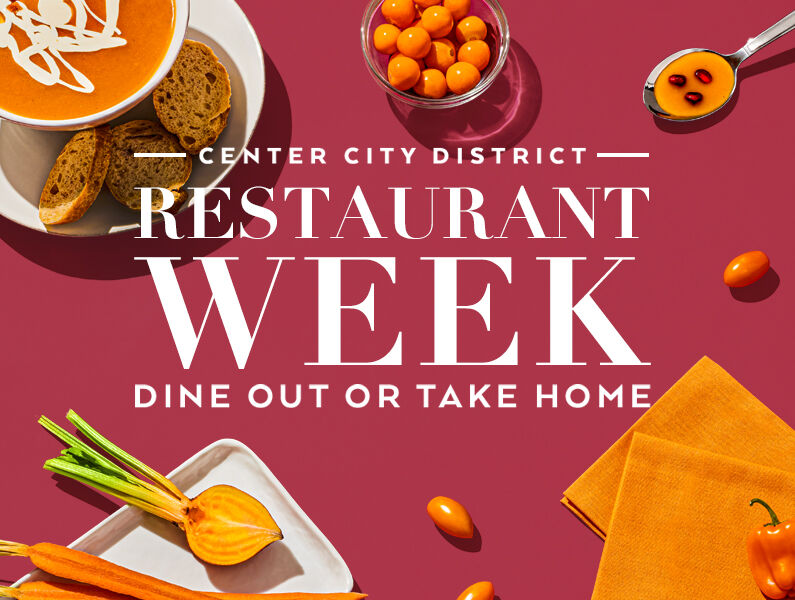 From September 13- 25, Center City Restaurant Week will be taking over the city. This amazing culinary offering is very wallet-friendly and is palate-pleasing. Diners can get access to $20 lunches and $35 dinners through the next two weeks. Whether you're dining out or taking home your favorite dish, Center City has plenty of options for you.
Many parking facilities will offer reduced rates of $9 or less for Restaurant Week.
Click here for CCD Restaurant Week lunch participants.
Click here for CCD Restaurant Week takeout participants.
…
Pizza, Yoga, and Sun at Emmy Squared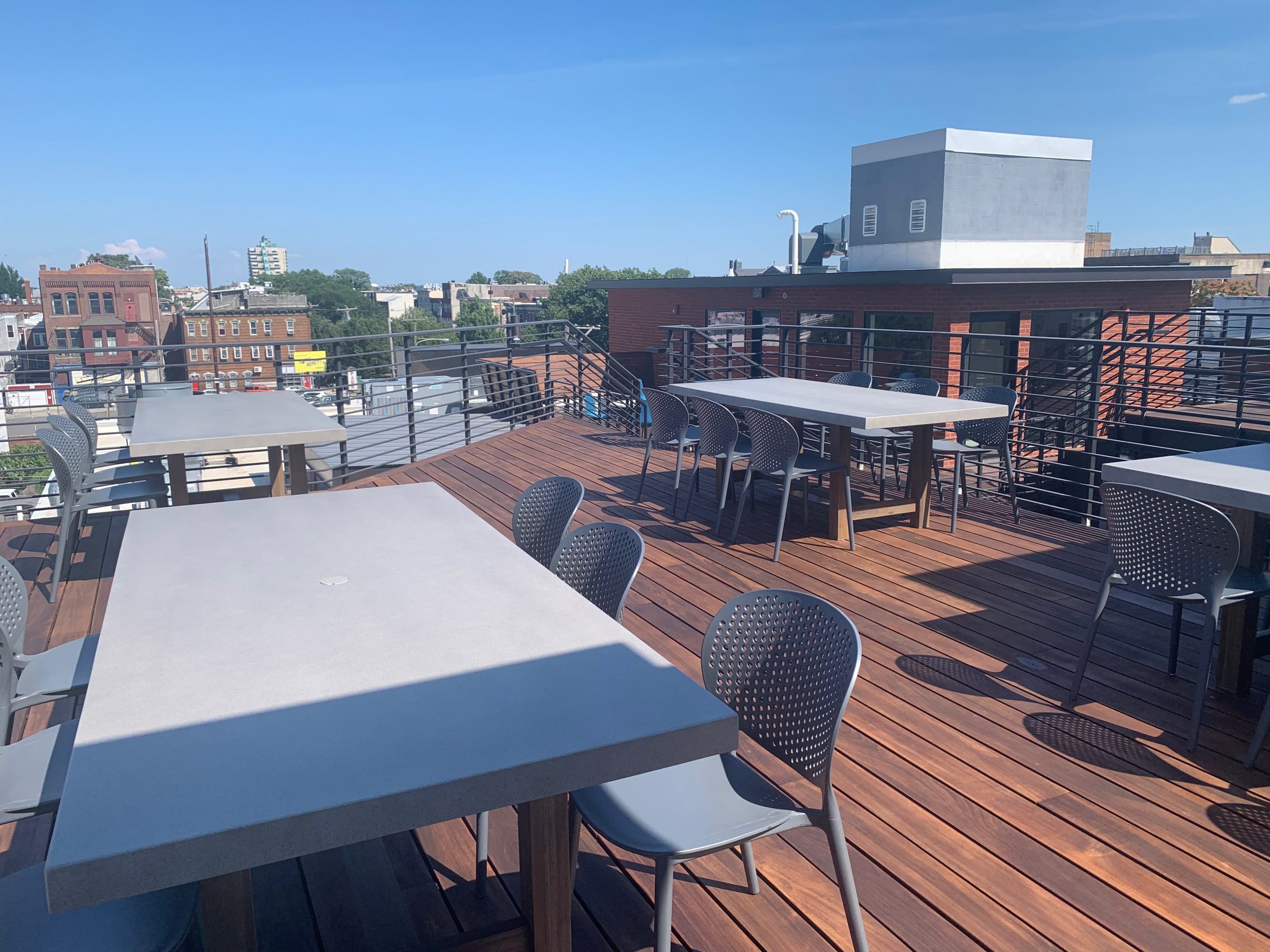 This weekend there's a fun, pizza-filled yoga event coming to Emmy Squared in partnership with the Queen Village's beloved Terenga Yoga. On Saturday, September 12, Emmy Squared will be hosting an energetic and restorative Vinyasa practice on their newly opened rooftop boasting unparalleled views of the city skyline (seriously, peep these views).
Alongside Terenga's Joanna Da Sylva, Emmy Squared's co-founder (and the group's namesake!) Emily Hyland, a longtime yoga teacher and practitioner, will be leading the flow. Terenga is where Emily loved to practice before COVID hit, and Emmy Squared is thrilled to be able to use the space to support the fitness community in Philadelphia during these times.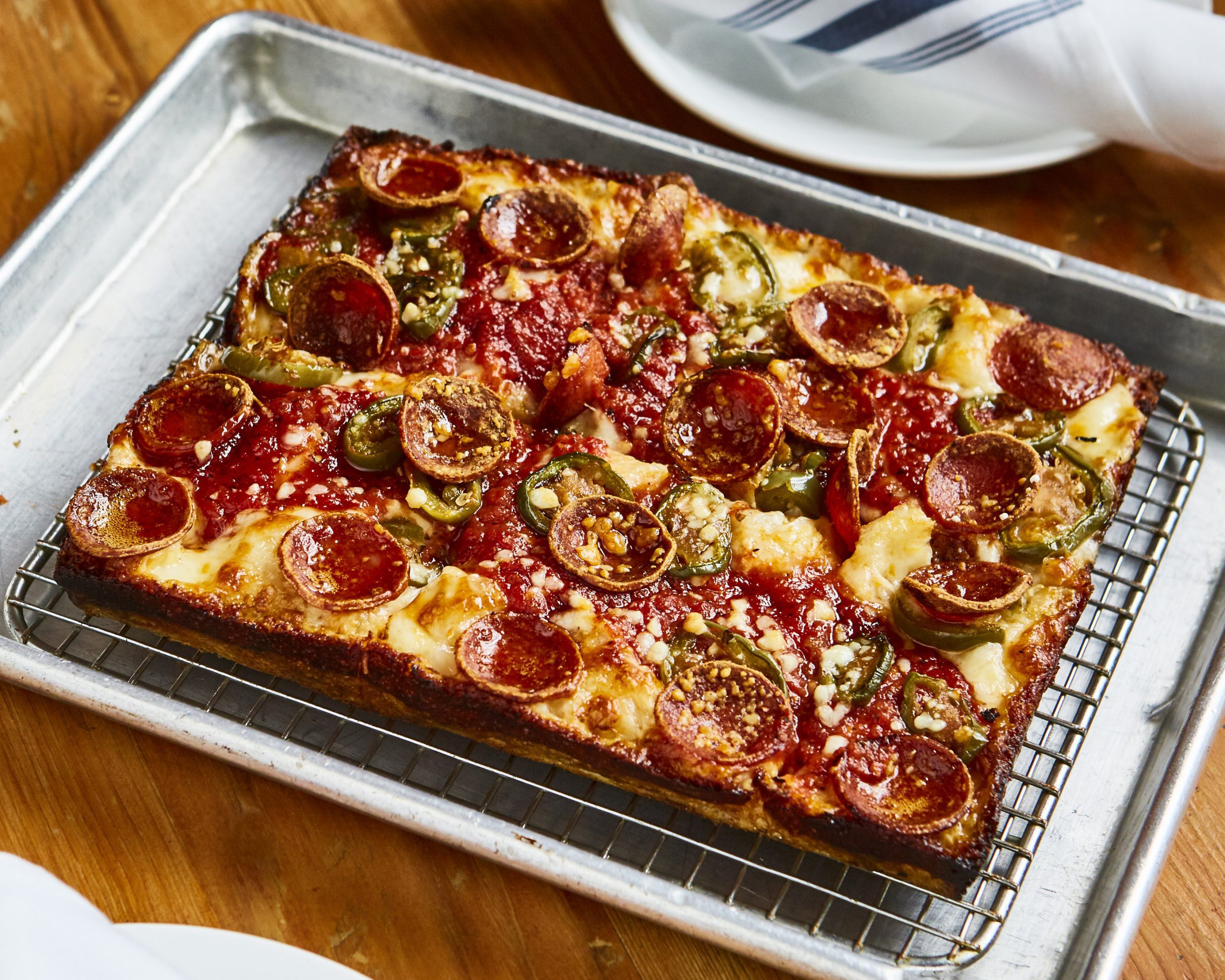 After class, students are invited to enjoy some socially distanced mingling with an Emmy Squared combo, including a half pizza and salad, and a cocktail (included in the price of your ticket!). Their beloved selection of Detroit-style pizzas offers something for every type of foodie. Veggie lovers can enjoy the Broccoli Bob while more adventurous pizza fanatics can opt for a slice of Philly with the Tony Luke Jr.
The event is $35 and will be held from 10:30 a.m. to 12:45 p.m.
The schedule will be as follows:
10:30 a.m. – 11:45 a.m.: Co-led yoga class with Joanna and Emily
11:45 a.m. – 12 p.m.: Socially distanced cocktails and mingling
12 p.m. – 12:45 p.m.: Lunch of pizza & salad combo
Guests can RSVP by emailing: [email protected]. Class spots are limited and will first come, first served. For everyone's safety, this will be a BYO-mat yoga event.
…
Urban Farmer and The Logan Hotel Present: Outdoor Dinner and a Movie
Thursdays are the new date night with Urban Farmer and The Logan Hotel's Outdoor Dinner and a Movie! Every Thursday from September 10 – October 1, Urban Farmer invites guests to The Logan Hotel Courtyard for a three-course dinner and movie under the stars from 6:30 p.m. to 10 p.m.
For $75 per person, guests will enjoy a delicious three-course dinner from Urban Farmer Executive Chef Sonny Ingui plus theater-style popcorn while watching their favorite movie from the 80s and 90s on an oversized projector. A VIP ticket includes a bottle of wine or a 6-pack of beer plus an ultimate movie snack pack for $100++ per person.
Tickets for all four showings can be purchased here.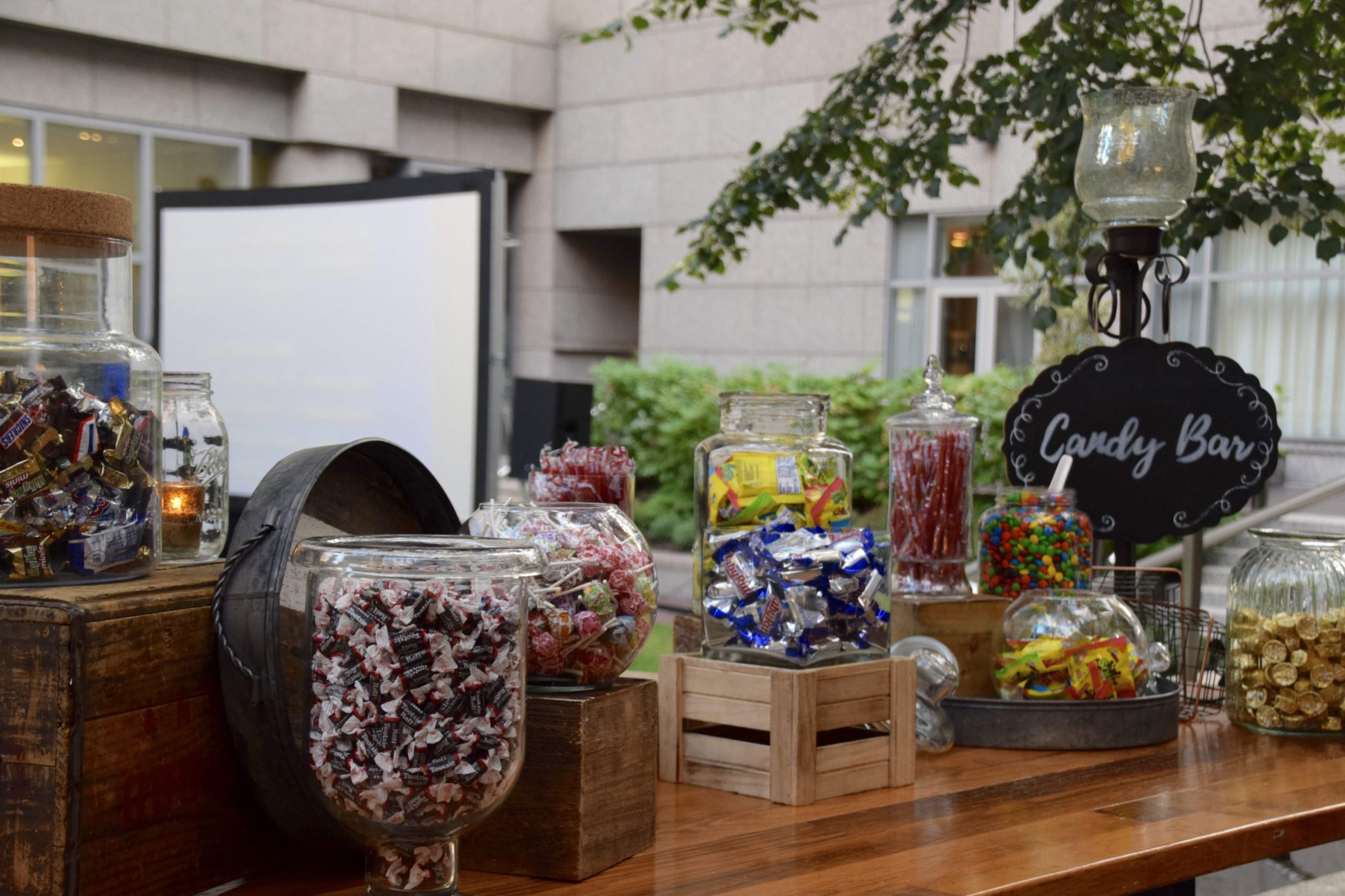 Movie schedule:
Clueless – September 10
The Wedding Singer – September 17
Back to the Future – September 24
10 Things I Hate About You – October 1
…
High Street on Market Moving to New Home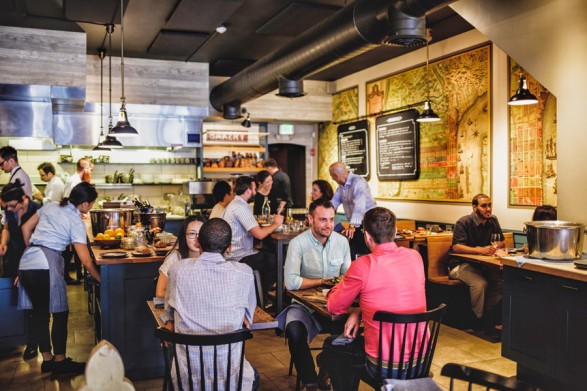 In July, restaurateurs Ellen Yin and Eli Kulp announced High Street on Market would relocate from its original home at 308 Market Street due to untenable rent increases over the course of the past few years. Yin has leased and operated the 308 Market Street space for 16 years.
The last day of service for High Street on Market in its original location on Saturday, September 12, almost exactly seven years after its opening. To celebrate and thank the community that made High Street on Market a neighborhood staple, the all-day café will be bringing back some of its greatest hits and offering some specials for its last week of service (week through September 12).
During this week, guests will be able to enjoy High Street's most beloved sandwiches Pastrami on Rye and The Best Grilled Cheese Ever as well as its fan-favorite the Angry Crab Spaghetti which apparently sealed the deal for the DNC to come to Philly. Over the weekend, the restaurant's signature egg sandwiches including The Forager and The Hickory Town will make a comeback. On the last day of service, September 12, the restaurant will offer cupcakes from the High Street bakery on a first-come, first-served basis.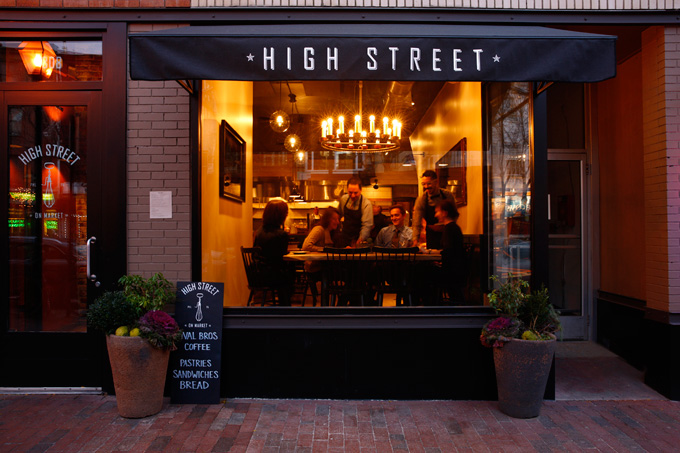 And now, for new beginnings: High Street on Market has dreamt up an incredibly fun, nostalgic way to share its new digs with the Philadelphia community. Channeling their best Willy Wonka with a little help from their friend, Chris Curtin from Éclat Chocolate, 100 chocolate bars will be for sale starting Friday, September 11 revealing the restaurant's new address. All chocolate bars will feature a little surprise, with the top prizes being a free year of High Street's famous bread, by way of the restaurant's brand new bread subscription program and a $50 gift card to the new High Street location.
Additionally, High Street Provisions at Franklin's Table is now open for curbside pick up and delivery.
You can support High Street on Market with outdoor dining, online orders to go, and delivery via Caviar. Hours and the latest offerings are available, here.
…
Weekly Events
Each week, Philly Influencer picks the best parties, events, and social gatherings the area has to offer.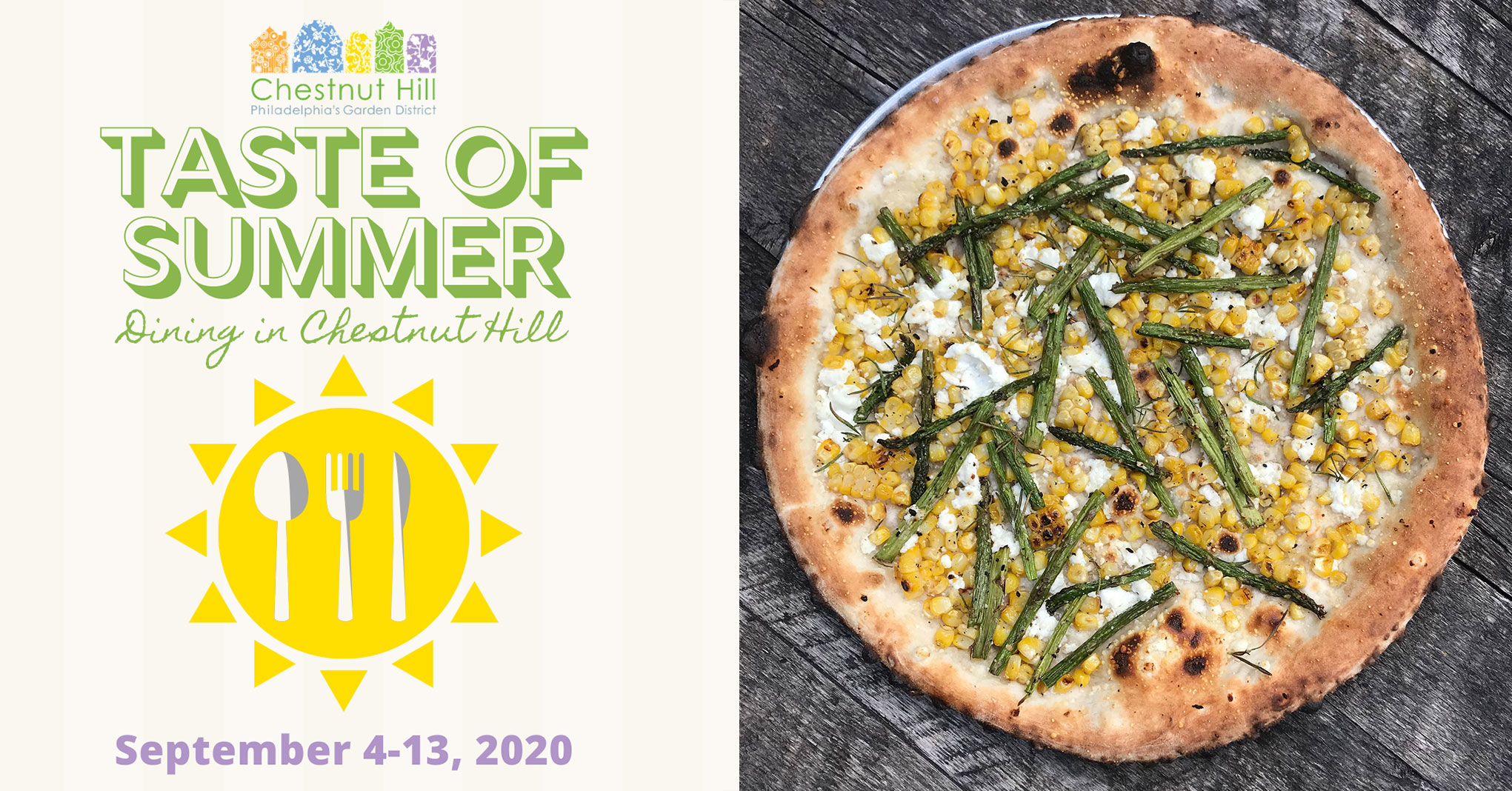 • A Taste of Chestnut Hill: Through Sunday, don't forget to stop by the Taste of Summer: Dining in Chestnut Hill. Fourteen restaurants in the region are serving up amazing dishes on their prix fixe menus. From à la carte options to take out, there's something for everyone.
• Parks on Tap: Parks on Tap continues its residency at Water Works and FDR Park. The beer garden is offering tremendous and tranquil views of the city daily.
• The Philly Drive-In: Head to the Mann Center for The Philly Drive-In's run of School of Rock this Wednesday (September 9) and Friday (September 11). Free tickets will be available for Friday's showing on Thursday, September 10 at 10 a.m.
• Wedding Expo: Creative Weddings during COVID is a social distance, speed dating themed exhibition featuring the work of a curated group of all female-led businesses. This Saturday's reservation-only showcase aims to answer this question AND support female-owned local businesses and the community. On Saturday, September 12, 12 pm-5 pm, guests will be inspired at multiple vignettes at Location 215, The Viaduct, and at Love City Brewing Co. Tickets are $25 and can be purchased on Eventbrite with 100% of proceeds benefitting Women Against Abuse.
---
You can follow Candis McLean on Twitter (@CandisRMcLean) and e-mail her at [email protected].
Subscribe, rate, and review all Philly Influencer podcasts here. Follow Philly Influencer on Twitter, Facebook, and Instagram.