The Philadelphia Flyers may be a few months away from kicking off the 2020-21 NHL season, but the preparation and roster rebuilding starts now for the Orange and Black.
Friday kicked off NHL Free Agency with many teams already adding to its rosters for both the short and long term. Henrik Lundqvist and Jack Johnson were two experienced names to sign with new teams on Friday while many others continue to be linked with moves away from their current teams.
As for the Flyers, they've been busy this offseason with the re-signing of Nicolas Aube-Kubel, Brian Elliott, Robert Hagg, Justin Braun, and Alex Lyon. In addition, Alain Vigneault will not have the services of veteran defenseman Matt Niskanen next season after he announced his retirement earlier this week.
With the Flyers aiming to stay among the top teams in the Eastern Conference and NHL, here's five players they should seriously consider adding this offseason.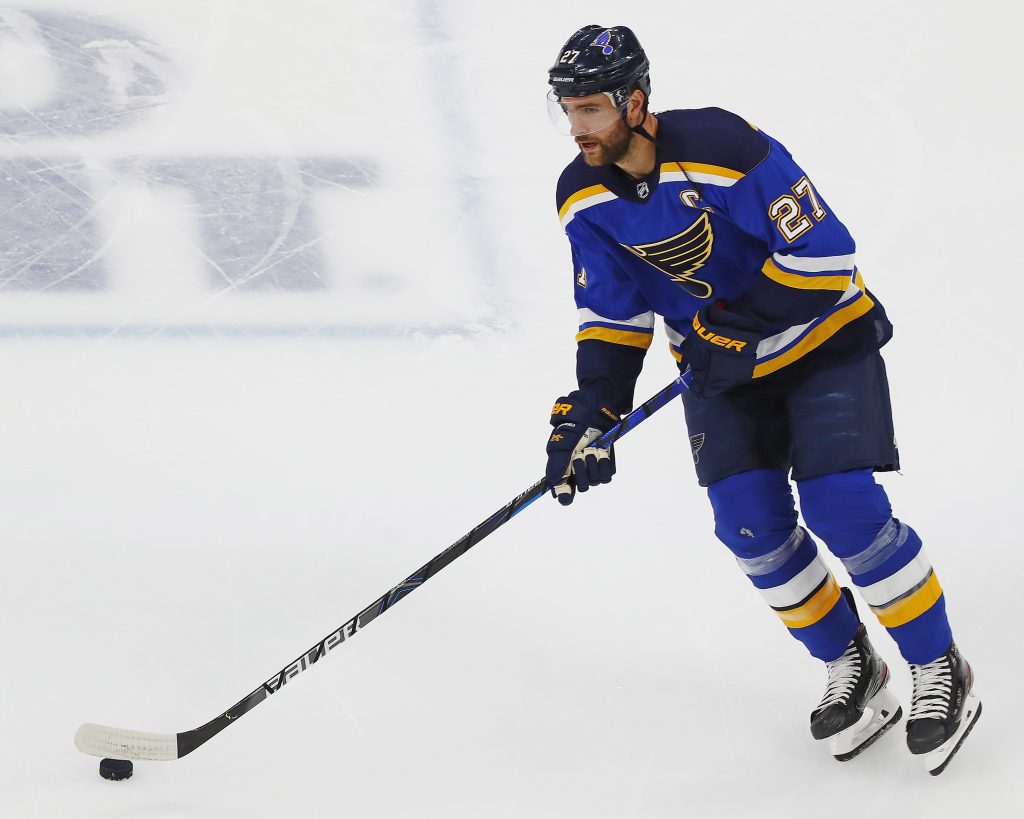 Alex Pietrangelo – St. Louis Blues – D
With Niskanen gone, the Flyers could definitely use help on the blue line to pair with Ivan Provorov, Phillippe Myers, and other surging young defenders.
Alex Pietrangelo is the biggest defensive option in free agency this period and would be a major upgrade to the group. He's played his entire career to date with the St. Louis Blues and was a major part of its title-winning team in 2019.
The 30-year-old played in 70 regular season games last season, scoring 16 goals and finishing with 52 points. A right-handed shooting defenseman, Pietrangelo has been a consistent defender in the league, playing 70 or more games in each season since 2013-14. While his asking price may be high at $6+million per year, he is definitely a game changer to have.
Pietrangelo is on the wishlist of many NHL teams, but after a strong first season under Vigneault in 2019-20, I think the Flyers could persuade him to move here.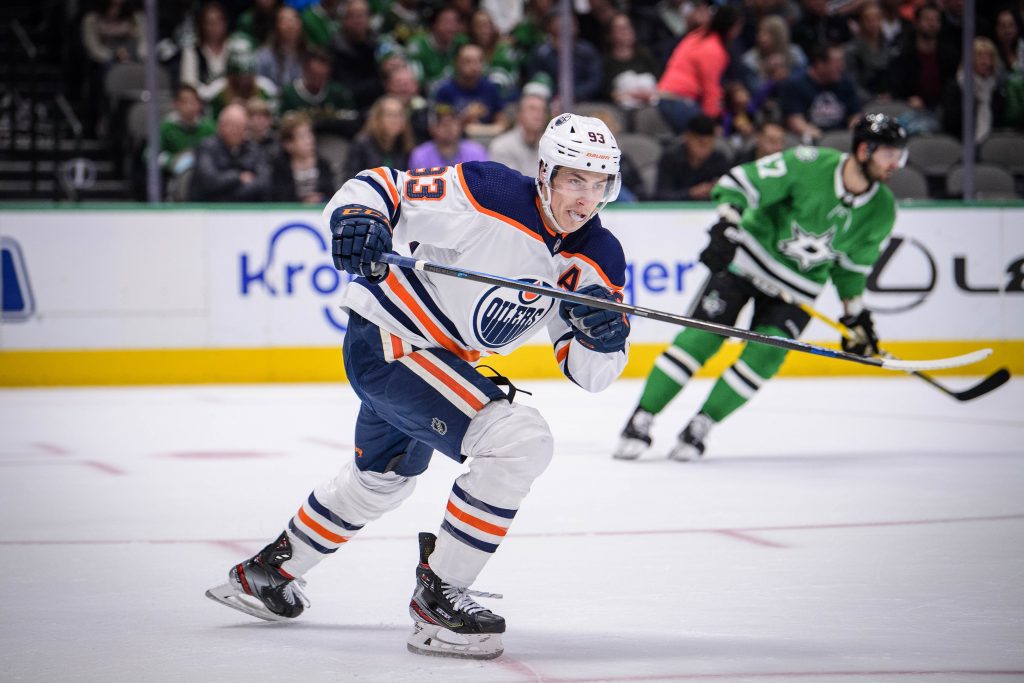 Ryan Nugent-Hopkins – Edmonton Oilers – C
Leon Draisaitl and Connor McDavid earned a lot of the responsibility for the Edmonton Oilers and rightfully deserved, but Ryan Nugent-Hopkins was right behind them in terms of importance.
The 27-year-old center was third on the Oilers roster with 61 points last season, with 39 of those being assists. Nugent-Hopkins is a tall center and a good face off winners as well and could provide a nice boost to an already deep Flyers attack.
Nugent-Hopkins is coming off his best two seasons stat wise and looks set to leave Edmonton after spending his entire career there so far.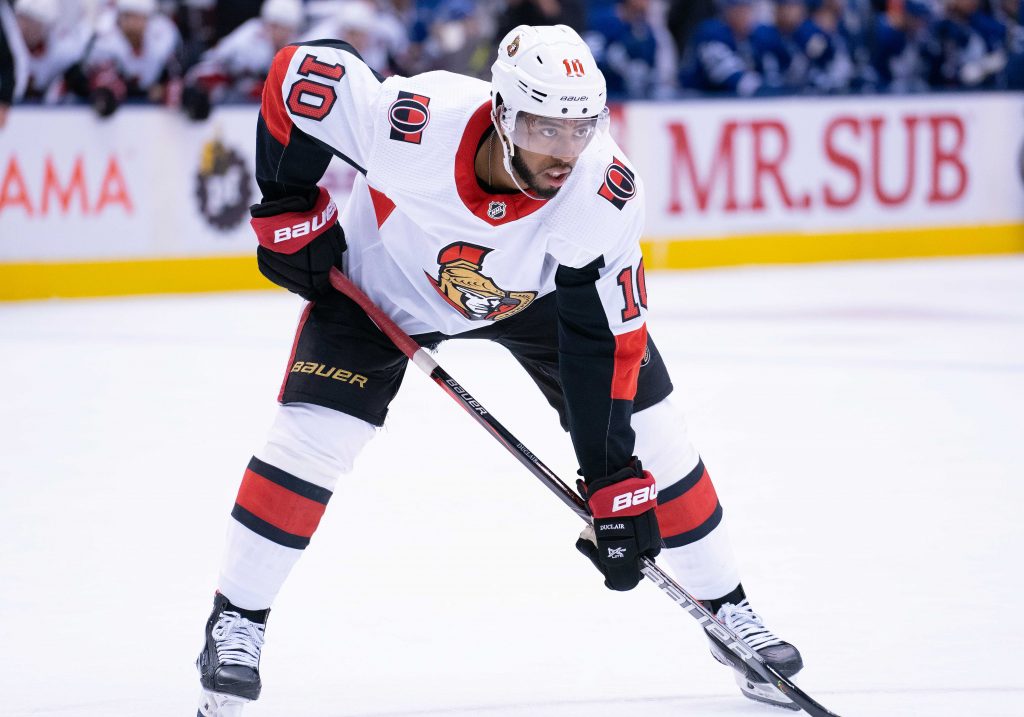 Anthony Duclair – Ottawa Senators – W
The Flyers could always use some additional scoring, a trait we didn't see enough of in the NHL Playoffs.
An affordable option in attack is winger Anthony Duclair who is coming off his best goalscoring season with the Ottawa Senators. Duclair scored 23 goals and finished with 40 points for Ottawa, who struggled for majority of the season.
The 25-year-old also brings physicality and grit, two traits that will definitely fit in Philadelphia. Overall, he has been a fine addition to the league and is slightly underrated due to how poor his team was in Ottawa.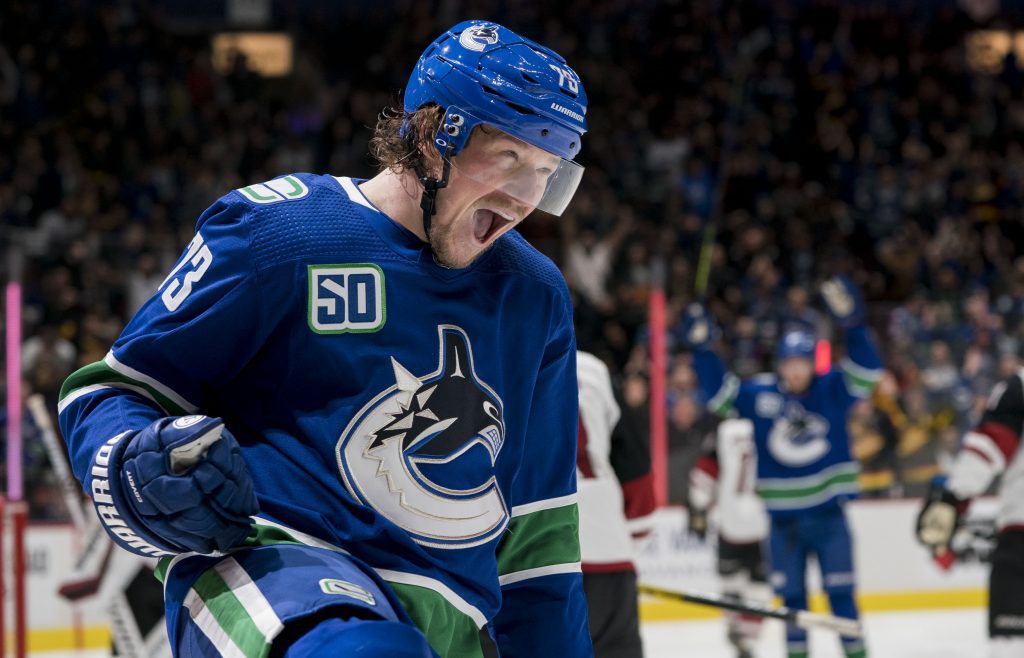 Tyler Toffoli – Vancouver Canucks – W
Another good goalscoring option is Tyler Toffoli from the Vancouver Canucks, who scored 20+ goals or more for the fifth time in his career.
Toffoli was traded to Vancouver from the Los Angeles Kings prior to the Trade Deadline and added another element to the Canucks already solid offensive group. The 28-year-old has scored 48 goals over the past two seasons and will be heading into his 10th NHL season.
With Derek Grant already on his way back to Anaheim and Nate Thompson also on the market, the Flyers could benefit with another veteran forward coming into town.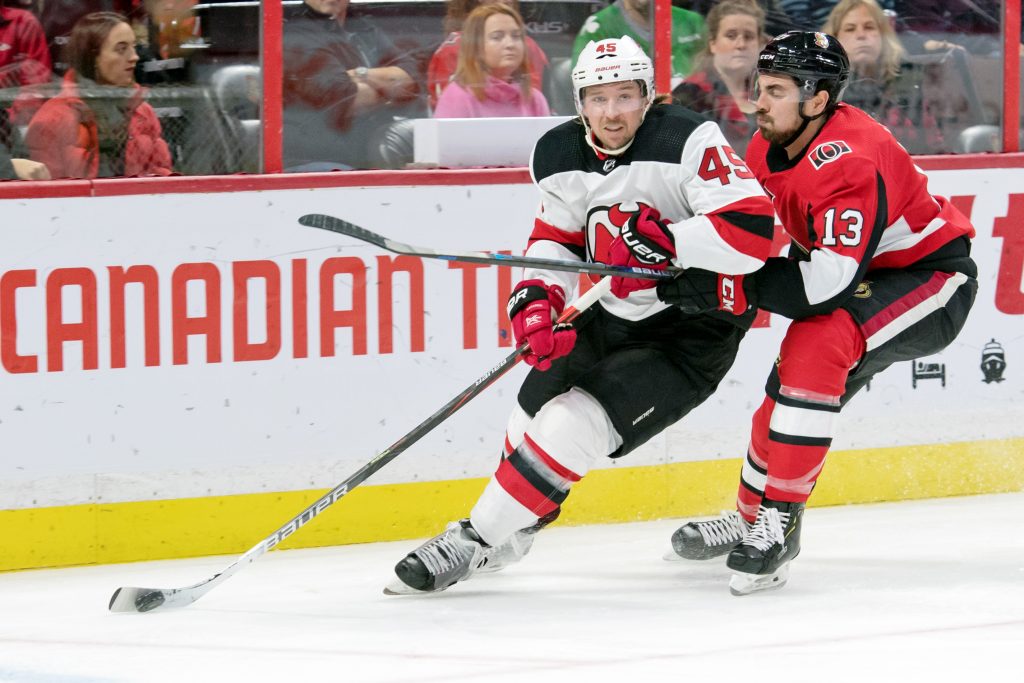 Sami Vatanen – Carolina Hurricanes – D
With several young defenders in the mix already, the need to add another veteran defenseman remains the Flyers top priority this offseason.
Sami Vatanen was a player I linked to the Flyers before the Trade Deadline before the New Jersey Devils traded him to Carolina. The Finnish international had a cap hit of over $4 million last season with the Devils and provided an important boost to the Hurricanes defensive unit ahead of its playoff run.
Vatanen has averaged over 20 minutes of ice time per game over the last eight seasons and is an underrated talent in the NHL today.
---
You can follow Larry Henry on Twitter (@lhenry019) and e-mail him at [email protected].
Subscribe, rate, and review all Philly Influencer podcasts here. Follow Philly Influencer on Twitter, Facebook, and Instagram.