Each weekend, we will post some of the most unique social and cultural places to visit in addition to exciting events in and around the Philly area. We call it Philly Influencer's Weekend Picks. If you attend any of these places or events, let us know how it went! Tweet us or email us at [email protected].
1. Closing Soon: Longwood Gardens Christmas
Where: Longwood Gardens | 1001 Longwood Rd | Kennett Square, PA
When: Runs through Sunday, January 17
Longwood Gardens always has a fantastic Christmas display. The beautiful conservatory has been trimmed and laced with several Christmas lights and fixtures for the holiday season. The season's ending means the massive colorful fountain that has been dancing to your favorite holiday classic will soon cease. Come check out the half-million lit and glowing park before it's too late.
For more information, click here.
…
2. Academy of Natural Sciences
Where: The Academy of Natural Sciences of Drexel University | 1900 Benjamin Franklin Pkwy.
When: Opened Friday, January 8
Permian Monsters: Life Before the Dinosaurs made its long-awaited debut this weekend. The exhibit takes visitors on a trip back in time 290 million years to when bizarre-looking creatures dominated life on land and sea, and dinosaurs had not yet evolved. Vivid artwork, amazing fossils and full-size scientifically accurate models of moving beasts to recreate the Permian period that ended with the most devastating mass extinction the world has ever seen. Also at the museum, catch Wildlife Photographer of the Year  in the new natural-light gallery. Open through March 14,  the exhibit features 100 winning images that relate thought-provoking stories about the natural world and the future we want to create. It's also Environmental Justice Week. There will be fantastic and free virtual programming commemorating the work of the Rev. Dr. Martin Luther King Jr. in the context of today. There will be panel discussions, film screenings, downloadable content and resource guides provide everyone the opportunity to explore the concept of environmental justice and why it is critical to the Academy's work in serving communities.
For more information, click here.
…
3. Museum Re-Openings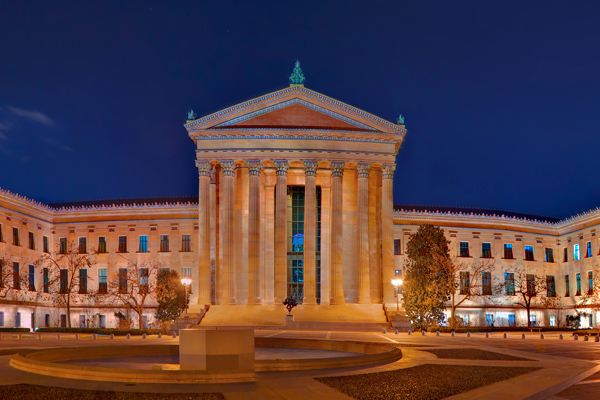 Where: Various locations
When: Various times
The ANS isn't the only institution that ha re-opened its doors recently. The Franklin Institute, The Barnes Foundation, Penn Museum, and the Philadelphia Museum of Art are also open. At The Barnes Foundation, catch  Elijah Pierce's America. The exhibit features intricate wood carvings of great moments and figures throughout history.  The Franklin Institute is gearing up for its world-premiere exhibition, Crayola IDEAworks: The Creativity Exhibition, on February 13. At the Philadelphia Museum of Art, take a look at how artists over the last century have pictured and visualized acts of caregiving as observers, practitioners, patients, and activists in Art of Care.
…
4. CultureFest! and Invisible Beauty: The Art of Archaeological Science at the Penn Museum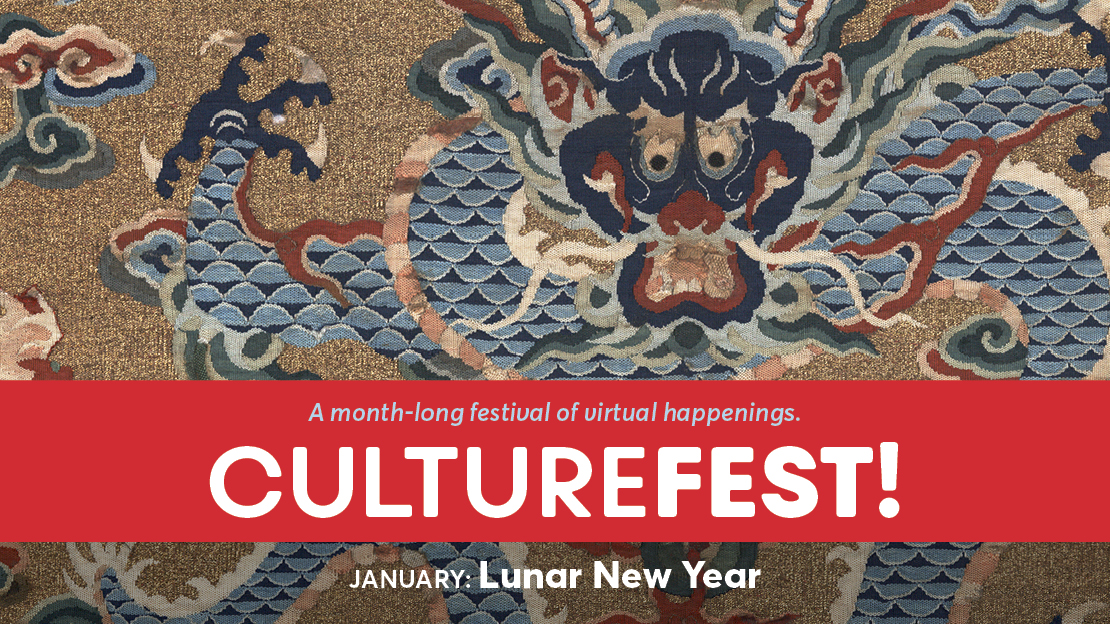 Where: Penn Museum | 3260 South St
When: Runs through Saturday, January 30
West Philly's Penn Museum is celebrating the days leading up to the Lunar New Year (February 12). They'll be celebrating Chinese, Korean, Tibetan, and Vietnamese cultures during their and all-virtual CultureFest! series. There will discussions about the Chinese zodiac, live dancing sessions with instructions, arts and crafts, music, and more. Also this weekend, the renewed institute will be opening its new exhibit,  Invisible Beauty: The Art of Archaeological Science. It features 25 phenomenal images that capture what's not visible to the naked eye. It displays an objects' concealed information with the use of high-powered microscopes and multimodal imaging that employs infrared light. The imagery includes a breathtaking series of microscopic photographs, x-rays, and magnetic gradiometry survey
results. This behind-the-scenes glimpse allows visitors to see the tools archaeologists use to map, dig, and discover.
For more information, click here (CultureFest!) and here (Invisible Beauty)
…
5. Reading Terminal Market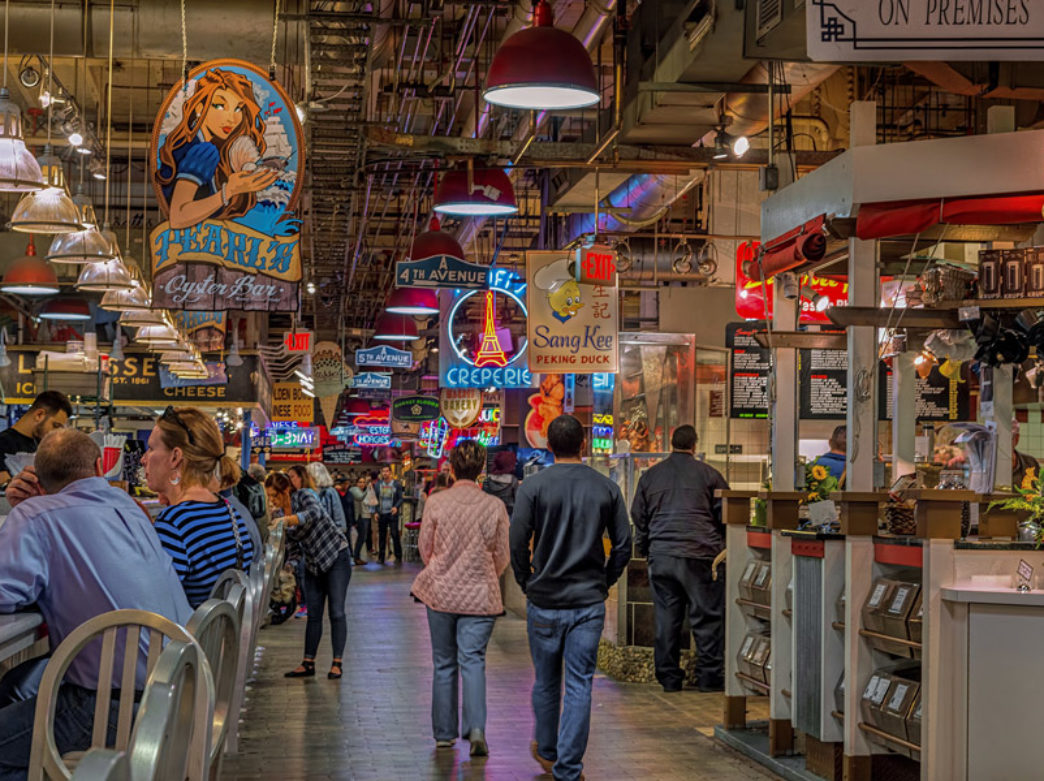 Where: Reading Terminal Market | 51 N. 12th St
When: Open daily
With nearly 80 small businesses under one roof, the Reading Terminal Market continues to provide stellar service to the community. One of America's oldest public markets, don't miss your chance to get fresh produce, meat, natural goods, treats, gifts, and much more from the famous mercantile landmark.  Due to the impact of COVID-19, the market also started a GoFundMe campaign in an effort to continue providing access to fresh, affordable food and the flavors of Philly for decades to come.
For more information, click here.
6. Blue Cross RiverRink Winterfest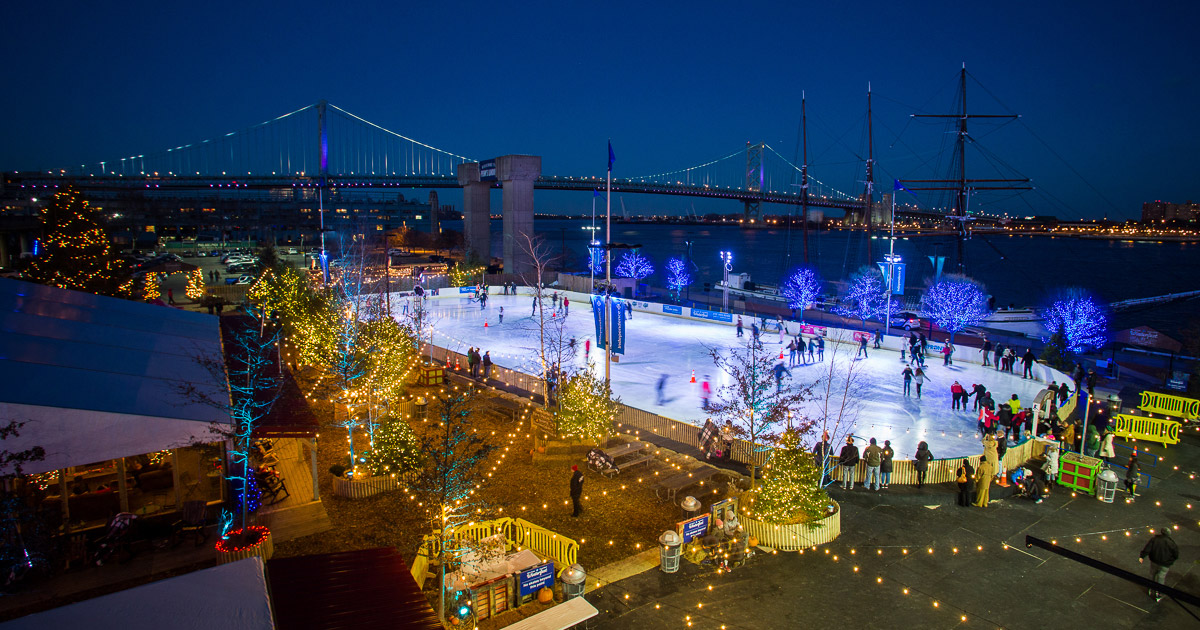 Where: Blue Cross RiverRink Winterfest | 101 S. Christopher Columbus Blvd
When: Runs through Sunday, March 7
This treasured ice skating rink has been shelling out heaps of fun over the past few weeks. In its 27th year, the Blue Cross RiverRink Winterfest, is a stunning sight to behold. The wintry themed entertainment area has a cabin selling great food and beverages, a kid's lodge with arcade games, and of course, a massive rink opens each day. Spend your days at the city's largest outdoor rink, take a ride on Ferris wheel, and warm up at the fire pit stations and cabins. Masks are required at the RiverRink and its attractions.
For more information, click here.
…
7. Dilworth Park Winter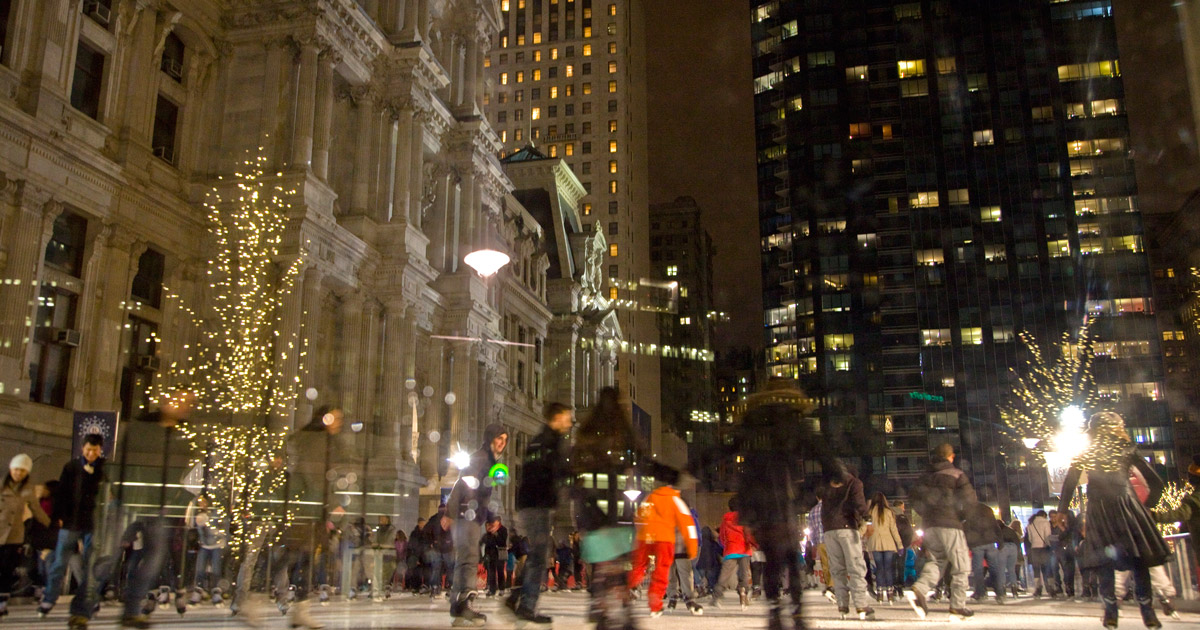 Where: Dilworth Park | 1 S. 15th St
When: Runs through Monday, February 28
Another fun and festive area to visit during the wintry months is Dilworth Park. Each day, the park is bustling with enticing adventures each turn. You can always have a fun time at the Rothman Rink and Winter Cabin. They have winter-themed and seasonal cocktails and snacks. The ice rink is also offering 90-minute skating sessions as well while playing some tunes. If that's not enough, you guests can walk through the Wintergarden with tons of beautiful creations on display.
For more information, click here.
…
8. Winter at Franklin Square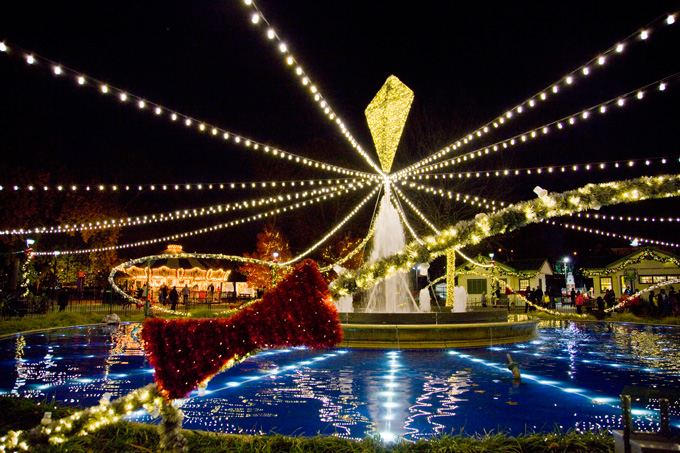 Where: Franklin Square | 200 N. 6th St
When: Runs through Monday, February 28
Stop by the Franklin Square holiday attractions this week.  Winter in Franklin Square presented by Citizens features the Electrical Spectacle and more. The extension of Winter in Franklin Square allows families to continue safely celebrating the magic of the winter season. Meander through 18 holes of wintery wonder at Chilly Philly Mini Golf presented by IBEW Local 98, spin on the Parx Liberty Carousel, get active and move your feet along the Snowy Silly Stroll, and slide, swing, and run in the playgrounds. 
For more information, click here.
…
9. JazzAid
Where: Digital Event
When: Runs through Saturday, January 16
Legendary jazz venue, Chris' Jazz Cafe, is holding a virtual fundraiser all week long. JazzAid will support the iconic venue.  Featuring more ore than 60 artists, including Grammy Award-winner Christian McBride, Denise King, Orrin Evans, Kurt Rosenwinkel, and others,  all proceeds from the pay-what-you-wish concert go towards the artists who perform on our stage and to the engineers who make the livestream magic happen. Check out the Chris' Jazz Cafe's GoFundMe page to support as well.
For more information, click here.
…
10. The Philadelphia Orchestra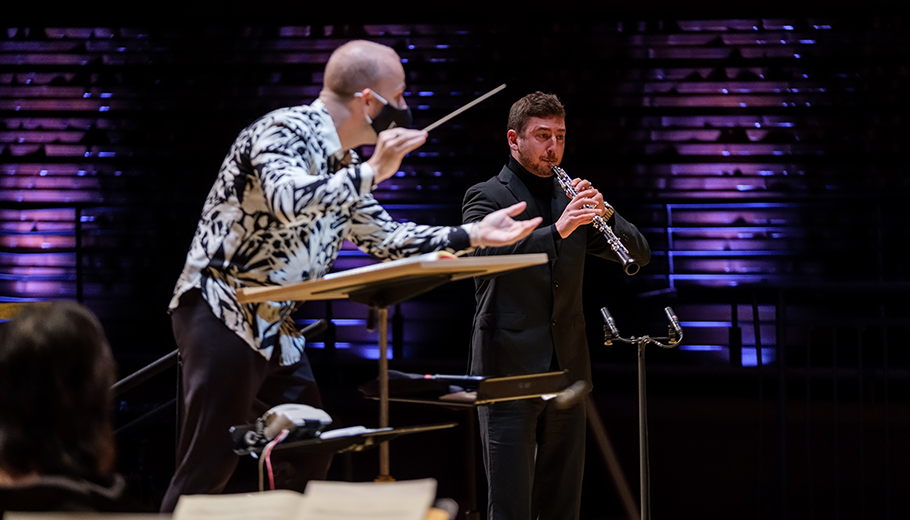 Where: Digital Event
When: Thursday, January 14 – Thursday, January 21
The Philadelphia Orchestra will be showcasing its tremendous talent this week with digital performance of Mozart's Oboe Concerto. Conducted by Nézet-Séguin, the Orchestra's Digital Stage presentations have reached households beyond Philadelphia and across the globe. Filmed in Verizon Hall at the Kimmel Center for the Performing Arts without audiences, the broadcasts will be available every two weeks beginning Thursdays at 8 pm and available for on-demand streaming through the following Thursday at 11 pm.  Subscription packages and single tickets to the Digital Stage are on sale now at www.philorch.org/digital-stage-2021 or by calling Ticket Philadelphia at 215-893-1999.
For more information, click here.
…
11. WinTOUR Scavenger Hunt in Fairmount Park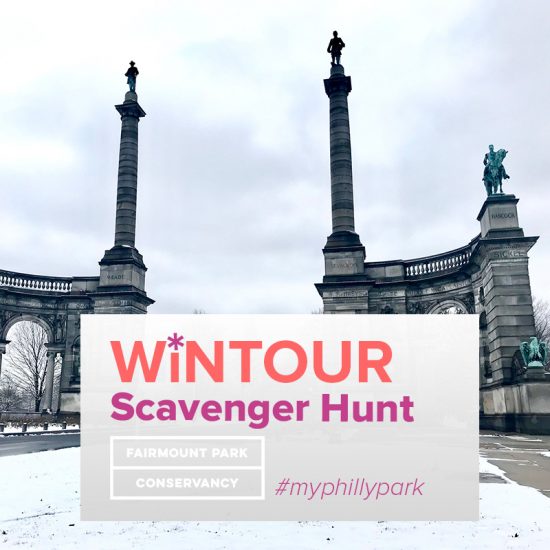 Where: Various locations
When: Runs through Friday, March 19
Don't let the weather stop you from discovering the hidden gems of Fairmount Park this winter. The  Fairmount Park Conservancy WinTOUR Scavenger Hunt has been going on since Monday, December 21. This free and all-ages scavenger hunt  can be done solo or in groups (up to 4). It features five different routes which gives you an opportunity to explore Fairmount Park. Participants must complete the 80 missions before the last day of winter (March 19). Winner receiver a membership to the Fairmount Park Conservancy.
For more information, here.
…
12. Grab Tickets for 2021 Philadelphia Flower Show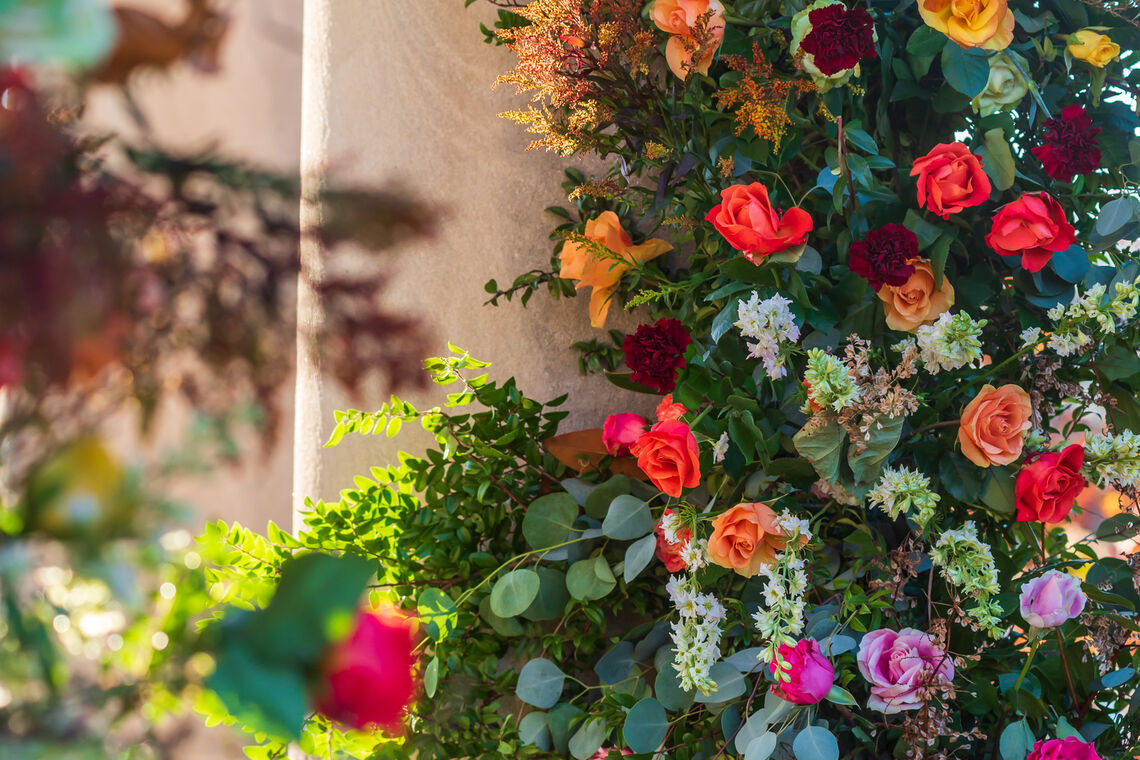 Where: Digital (purchase tickets); FDR Park (June event)
When: On sale now (tickets); Saturday, June 5 – Sunday, June 13 (event)
The Philadelphia Flower Show is one of the most talked about events in the city each year. Typically held each March at the Pennsylvania Convention Center, this year the event will be held outdoors for the first time in its history this summer at the historic Franklin Delano Roosevelt Park (FDR Park) in South Philadelphia. Given the pandemic, the move will allow PHS to present the Show safely, at the height of the gardening season and with the added health benefits of the outdoors. For those looking to see some stellar blooms in the warm outdoors, you must reserve a date and time of visit for all tickets purchased. Tickets are limited. Early purchase is highly recommended.
For more information, click here.
…
13. MLK Weekend 
Where: Various locations
When: Various times
This Monday is Martin Luther King Jr. Day. Several institutions in the city will be celebrating this titanic figure in civil rights and American history all weekend. The African American Museum in Philadelphia will have a splendid lineup of events. Head over to the Eastern State Penitentiary for free readings of his 1963 "Letter from Birmingham Jail" and other activities. The Museum of the American Revolution will be hosting special programs and events all weekend as well. The Philadelphia Jazz Project will be presenting We Shall: A Lyrical MLK Celebration, which viewers can watch on YouTube. The Philadelphia Orchestra will be performing a Martin Luther King Jr. Tribute Concert as well.
…
14. Greater Philadelphia Martin Luther King Day of Service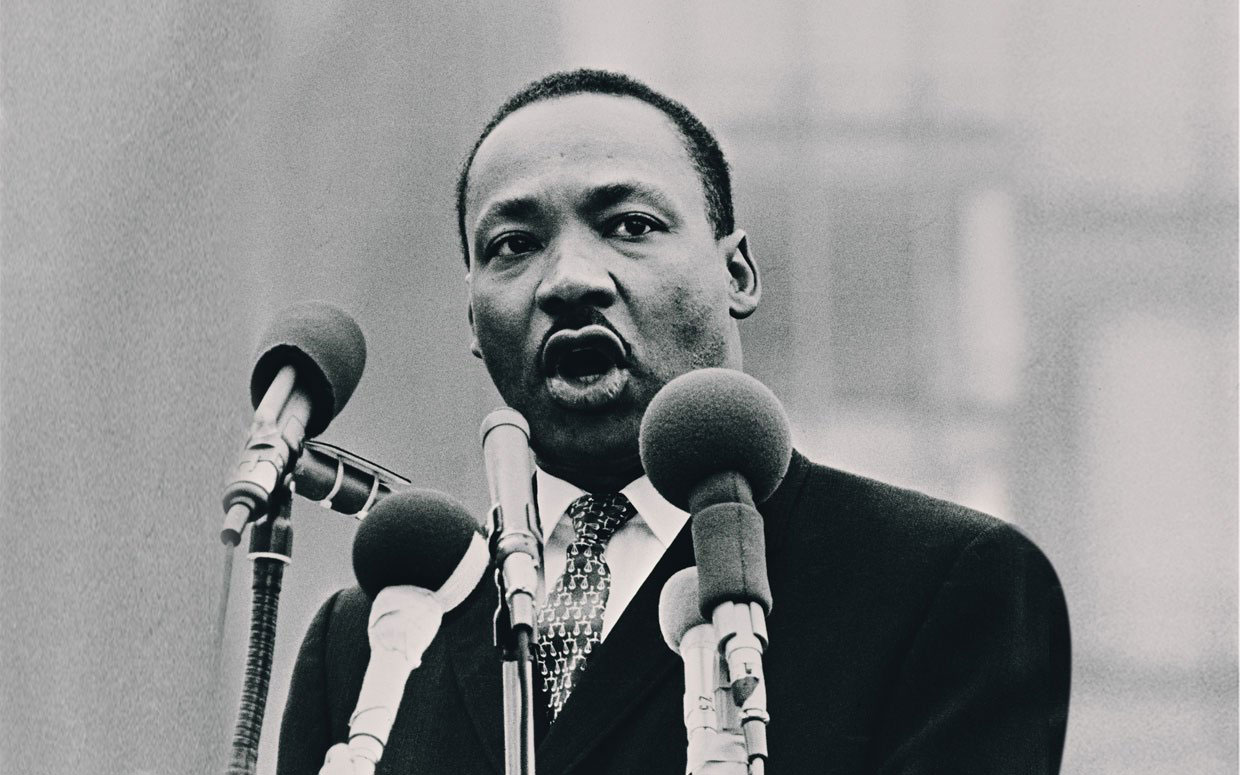 Where: Various locations
When: Various times
The Greater Philadelphia MLK Day of Service offers you and your entire family several ways to get involved. Several Philadelphia museums and institutions will be commemorating the legacy of Dr. Martin Luther King Jr. with special events and programming.  There will also be tremendous virtual service projects including workshops, performances, and more.
For more info, click here.
…
Map
---
You can follow Candis McLean on Twitter (@CandisRMcLean) and e-mail her at [email protected].
Subscribe, rate, and review all Philly Influencer podcasts here. Follow Philly Influencer on Twitter, Facebook, and Instagram.