The Philadelphia Flyers should see a key player return within the next week, while another is set to miss the rest of the season through injury.
Sean Couturier, who is on injured reserve due to costochondral separation, should be back in the lineup within the next seven-to-10 days. The 2019-20 Frank J. Selke Trophy winner has been skating and practicing skill work since last Monday, but has not played since the second game of the season.
Couturier's absence has forced other players to step up, but the Flyers are surely missing his impact on both ends of the ice.
"Hopefully he'll be able to come back in the next week, I'm not 100 percent sure," Flyers GM Chuck Fletcher Fletcher said Tuesday in a conference call. "He skated today, he was shooting the puck today, he's made really good progress. I don't think he's quite day-to-day yet, but hopefully, in the next seven to 10 days, he can be a player for us."
Morgan Frost was one player who was chosen to step up in Couturier's absence, but it's gone the exact opposite for the talented rookie. Frost will now have shoulder surgery after suffering a dislocation against the Buffalo Sabres back on January 19.
The 21-year-old is set to undergo shoulder surgery this week at the Steadman Clinic in Vail, Colorado, and will miss multiple months. Frost showed promise in his limited time with the Flyers during training camp, but will now be sidelined until likely the summertime.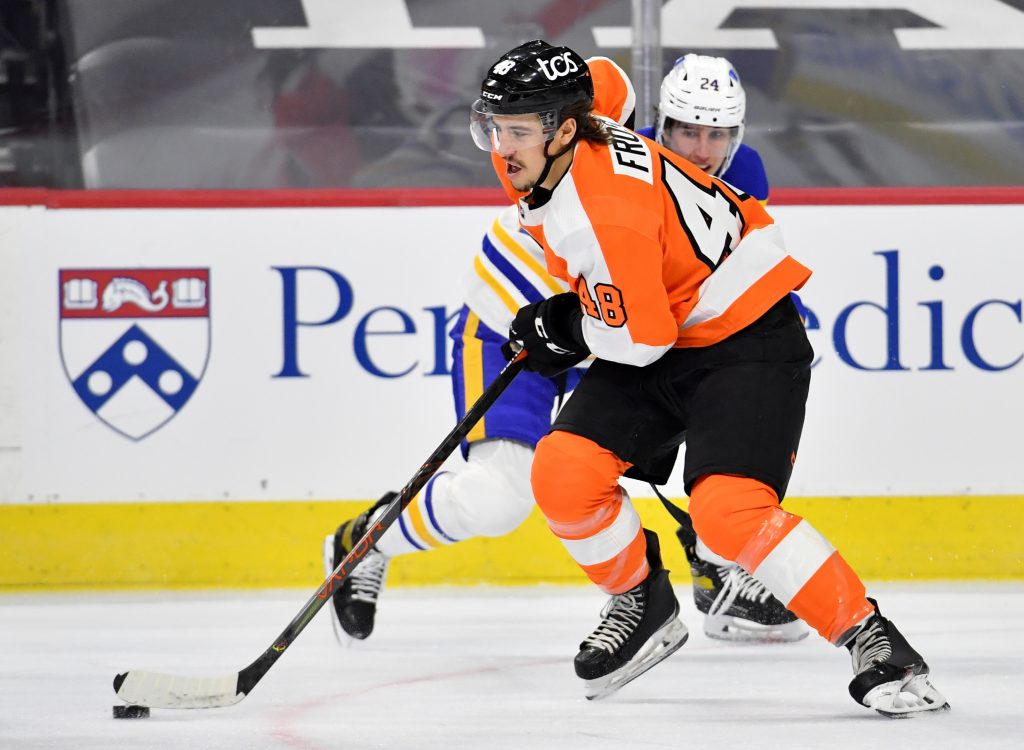 Frost finished with seven points for the Flyers in 20 games during the 2019-20 season, but since has waited for his opportunity once again.
"I don't know if he's a candidate to come back at any point this season," Fletcher said about Frost "I guess in my mind I'm just hopeful for a full recovery and a great offseason and get him ready for next year. Maybe he can beat that timeline; we'll have more information after the surgery is completed."
The Flyers remain at the Wells Fargo Center this week for Wednesday and Friday dates with the Boston Bruins, before traveling to D.C. for back-to-back games with the Washington Capitals.
---
You can follow Larry Henry on Twitter (@lhenry019) and e-mail him at [email protected].
Subscribe, rate, and review all Philly Influencer podcasts here. Follow Philly Influencer on Twitter, Facebook, and Instagram.