Philadelphia Flower Show Dining at The Barnes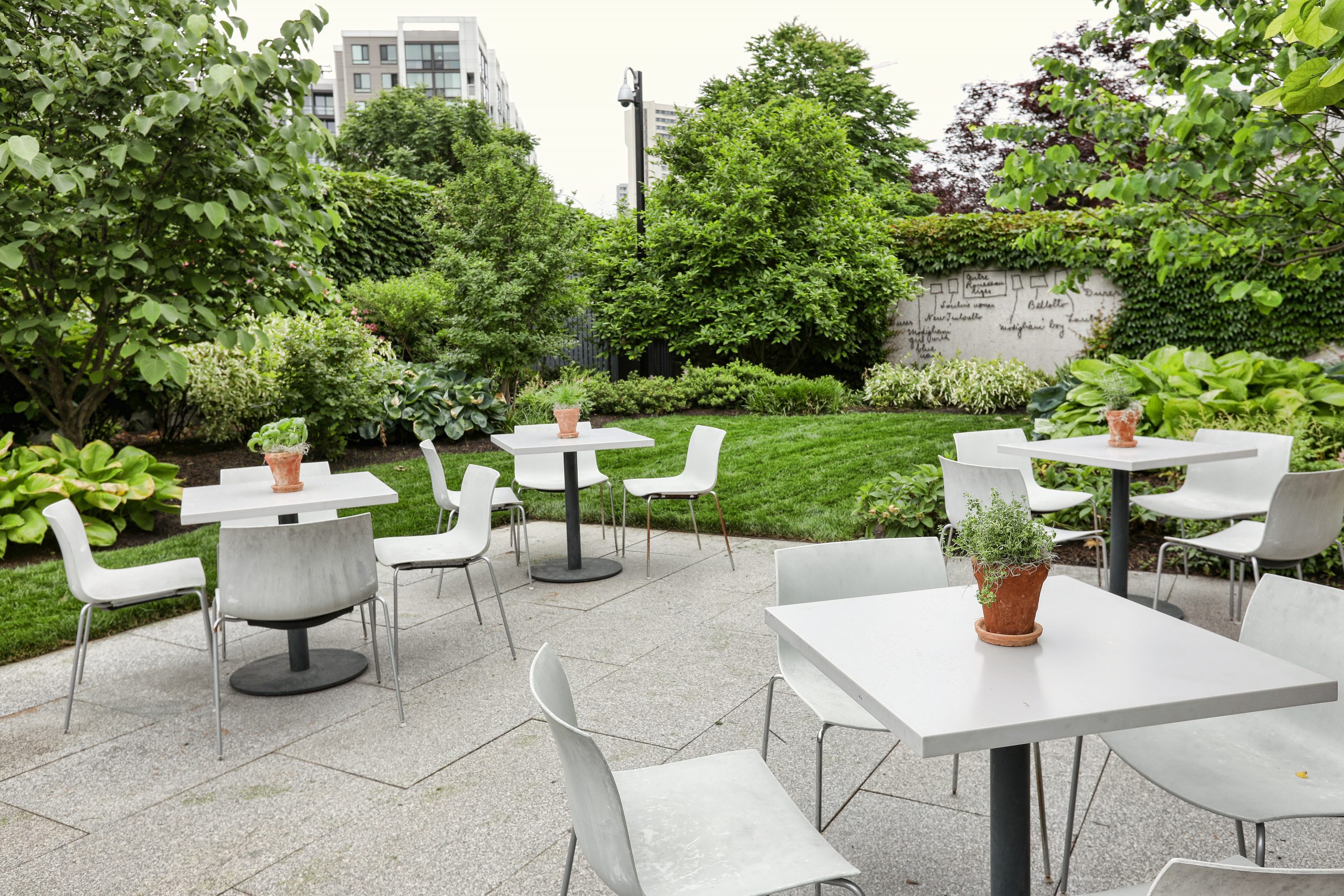 In celebration of the return of the Philadelphia Flower Show, the Barnes Foundation is proud to host their Barnes in Bloom programming to welcome guests with tours and special dining menus. On Tuesday, June 8, and Wednesday, June 9, the Barnes will host special ticketed events nodding to the flower show – inclusive of self-guided access to the Barnes collection with pop-up talks by specially trained docents, and fresh, themed menus by Constellation Culinary Group.
Events include a luncheon and cocktail reception. Tickets are priced at $75 per person or $65 per member.
Barnes in Bloom Luncheon – Tuesday, June 8, 11 a.m. – 2 p.m.
Taking place on a day the Barnes is otherwise closed, tickets include a buffet lunch, a self-guided tour of the collection with themed pop-up talks, and access to Soutine / de Kooning.
The menu includes:
French Onion Tartlets (caramelized gruyere, thyme pate brisee)
Petit Greens (hearts of palm, asparagus, radish, cherry tomato, egg, French vinaigrette)
Chicken Paillard (shaved spring vegetables, lemon, basil)
Roast Salmon Filet (crispy fried artichokes, cauliflower tabbouleh, tarragon crème fraiche)
Pasta Shells (bechamel, triple crème cheese, brioche butter herb crumbs)
Selection of sweet mini pastries
French bread and salted butter rolls
Barnes in Bloom Cocktail Reception –Wednesday, June 9, 6 p.m. – 8 p.m.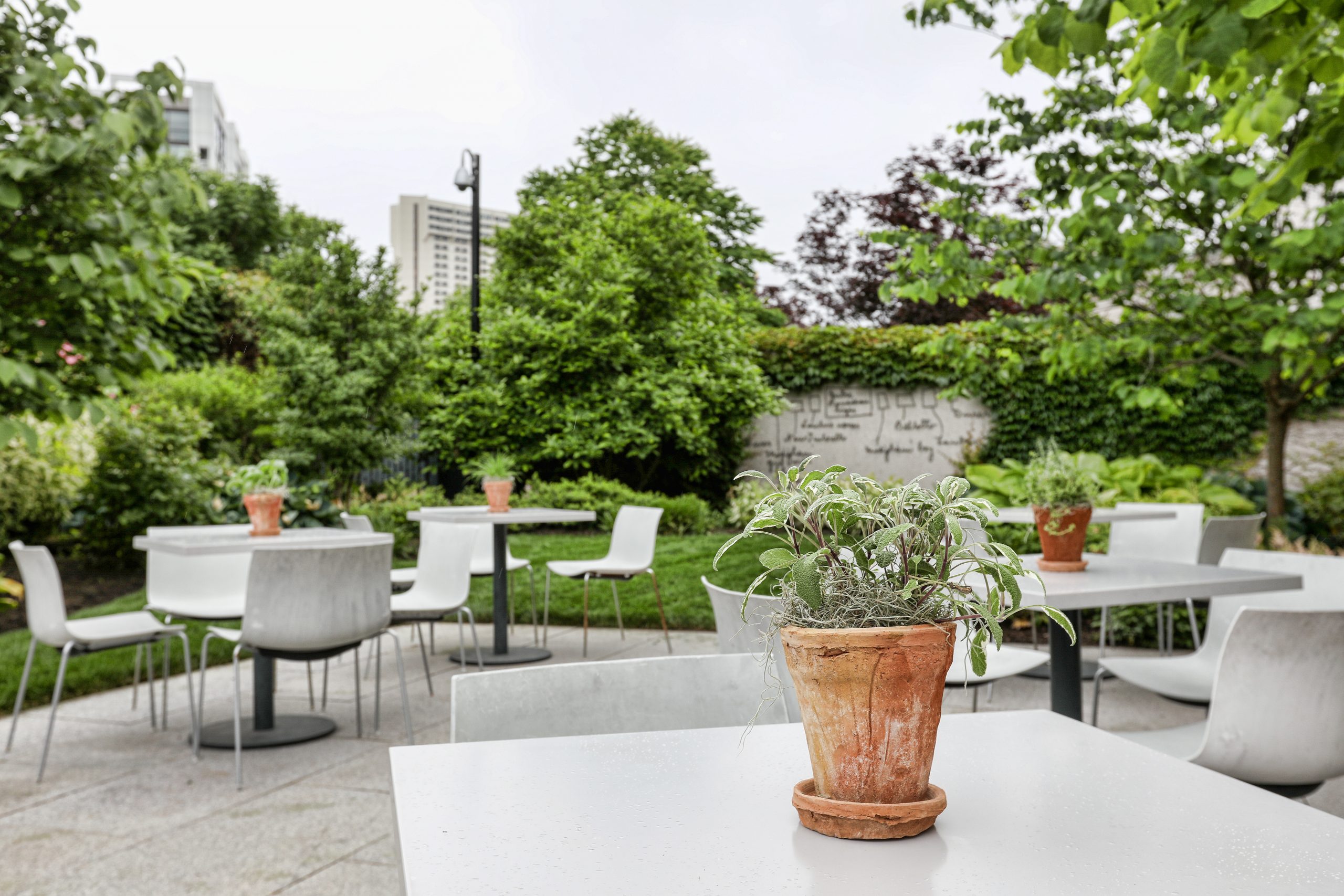 Tickets include two drink tickets and light refreshments, a self-guided tour of the collection, and access to Soutine / de Kooning. Plus, try your hand at flower arrangement at the Society Blooms DIY Truck, and take home your creation! It will also feature music by DJ Shelly.
The menu includes:
A Selection of Cheeses from Around the World
Charcuterie (prosciutto, soppressata, coppa, marinated olives, pickled vegetables, house mustard)
Rosemary Marcona Almonds
Selection of Flatbreads
Chicken Shawarma Skewers
Lamb Burger Sliders
Cash Bar (tickets include 2 cocktails)
Sparkling Lavender Lemonade
French Froze
 Spirits
Wine by the Glass
Imported + Domestic Beer
Soft Drinks, flat and still water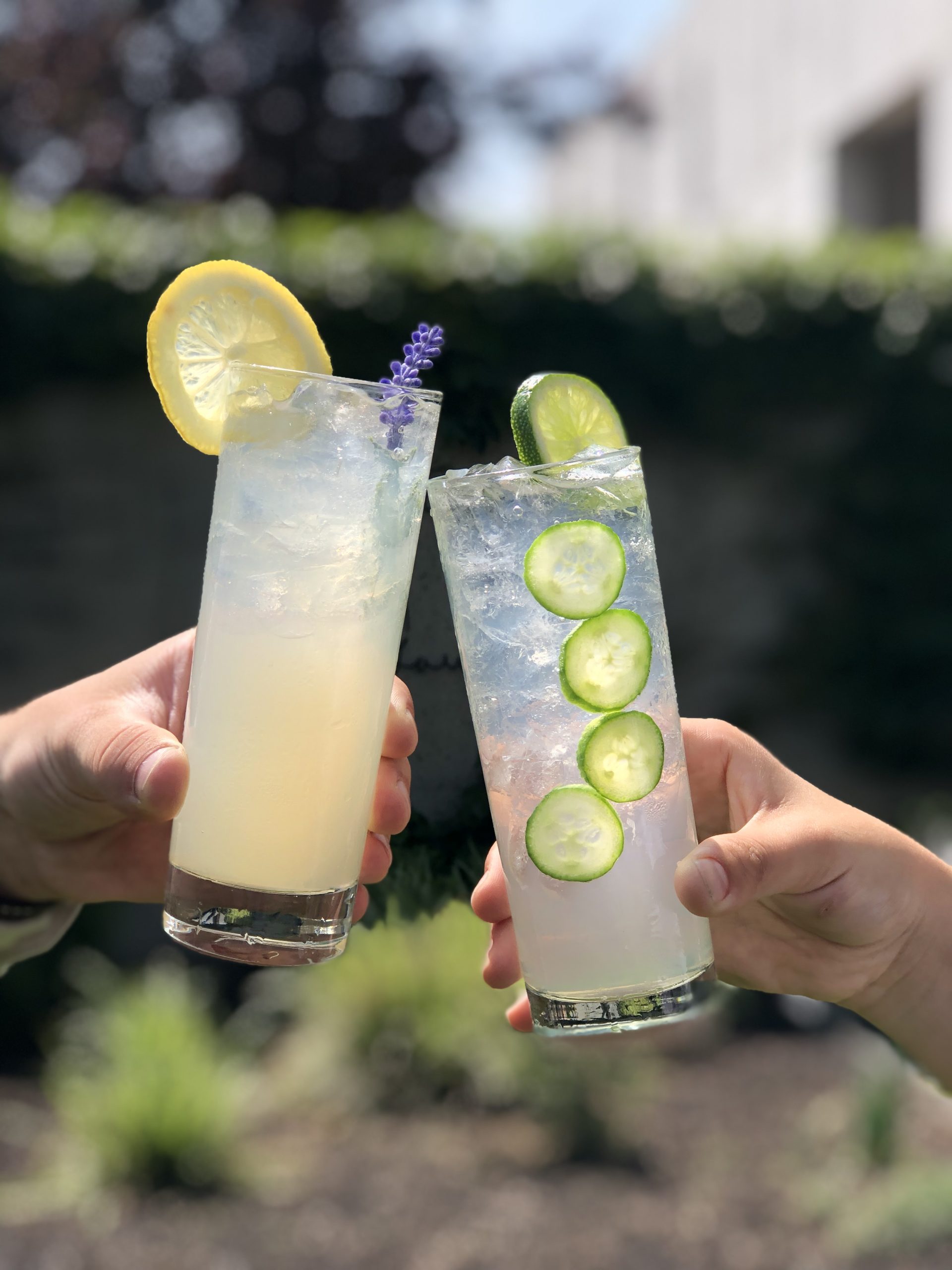 To secure your spot you can email [email protected]  or call 215-278-7220. Access to the special exhibit "Soutine / de Kooning: Conversations in Paint" is included in the ticket price. Luncheon, dessert, and cocktail receptions are all priced at $75 per person; $65 per member. Luncheon, dessert, and cocktail receptions will take place at the West Terrace.
…
 Stina Hosts Greek BBQ, Anniversary Party, and Pride Month Fundraiser
Philadelphia's Stina, a restaurant with a social mission that is on the road to recovery, will be celebrating a special milestone this week. Celebrated Chef Bobby Saritsoglou and Christina Kallas- Saritsoglou will host an all-day Two Year Anniversary Party for Stina BYO in South Philadelphia. After a two-year build out, opening to critical acclaim and shutting down during their first year, the award-winning restaurant is back and hosting an all-day affair with outdoor food, drink, music and community.
This Saturday, June 5, Stina presents a special Greek-style barbecue, pop-up by Stickman Brews, and live traditional Rembetiko style Greek music. The daytime celebration runs from 12 p.m. – 4 p.m. with the Stickman Brews Pop-up, Greek BBQ and Lunch Specials. In the evening until 10 p.m., Stina will host live music all evening while Chef cooks up his award-winning cuisine.
Stina's Two Year Anniversary celebrates the anniversary but more important is a thank you community event to the neighbors and patrons that kept the restaurant in business during the pandemic. The celebration also honors their social mission of giving back to community non-profits – with $10,000 donated so far to 14 local organizations.
For Philly Pride Month stories, Stina relaunches their monthly charity program as referenced above. For June, 1% of sales for the month will be donated to The Attic Youth Center. On Tuesday, June 29th, Stina will additionally give 20% of that days sales to the organization from 4 p.m. to 10 p.m.
Reservations are now available for the anniversary dinner service by visiting their website: stinapizzeria.com, Resy or calling 215-337-3455. Stina BYO is located at 1705 Snyder Avenue, in Newbold and West Passyunk Neighborhoods.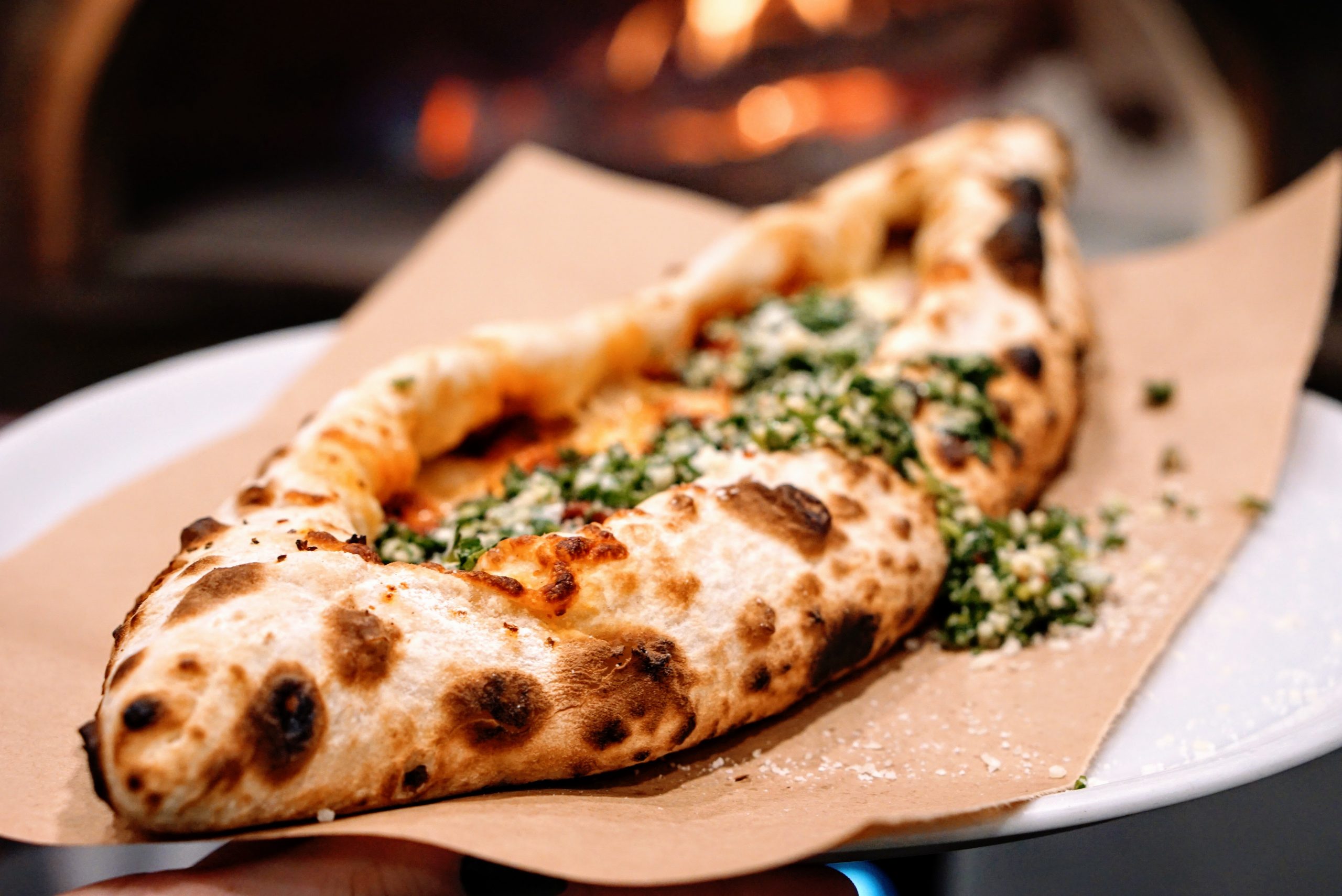 "Like so many businesses we were devastated by the pandemic and shut-down orders, but with the love and support of our community, we pulled through and couldn't be more grateful to still be operating," said Chef Saritsoglou. "We are so thrilled to be here and to be doing what we love. While things aren't back to the way they were before we initially closed down, things are looking up and the time seemed right to celebrate and say thanks to our neighborhood."
Stickman Brews will feature:
Experimental 7(pub ale)-$4 single/$14.25 a 4 pack
Minor Digression (hefeweizen)-$4/$14.25
Plain Chicken Nuggets (pale ale)-$4/14.25
Swill (Maibock style lager)-$4/$14.25
Bug Juice (fruit punch imperial gose)-$6/$18.25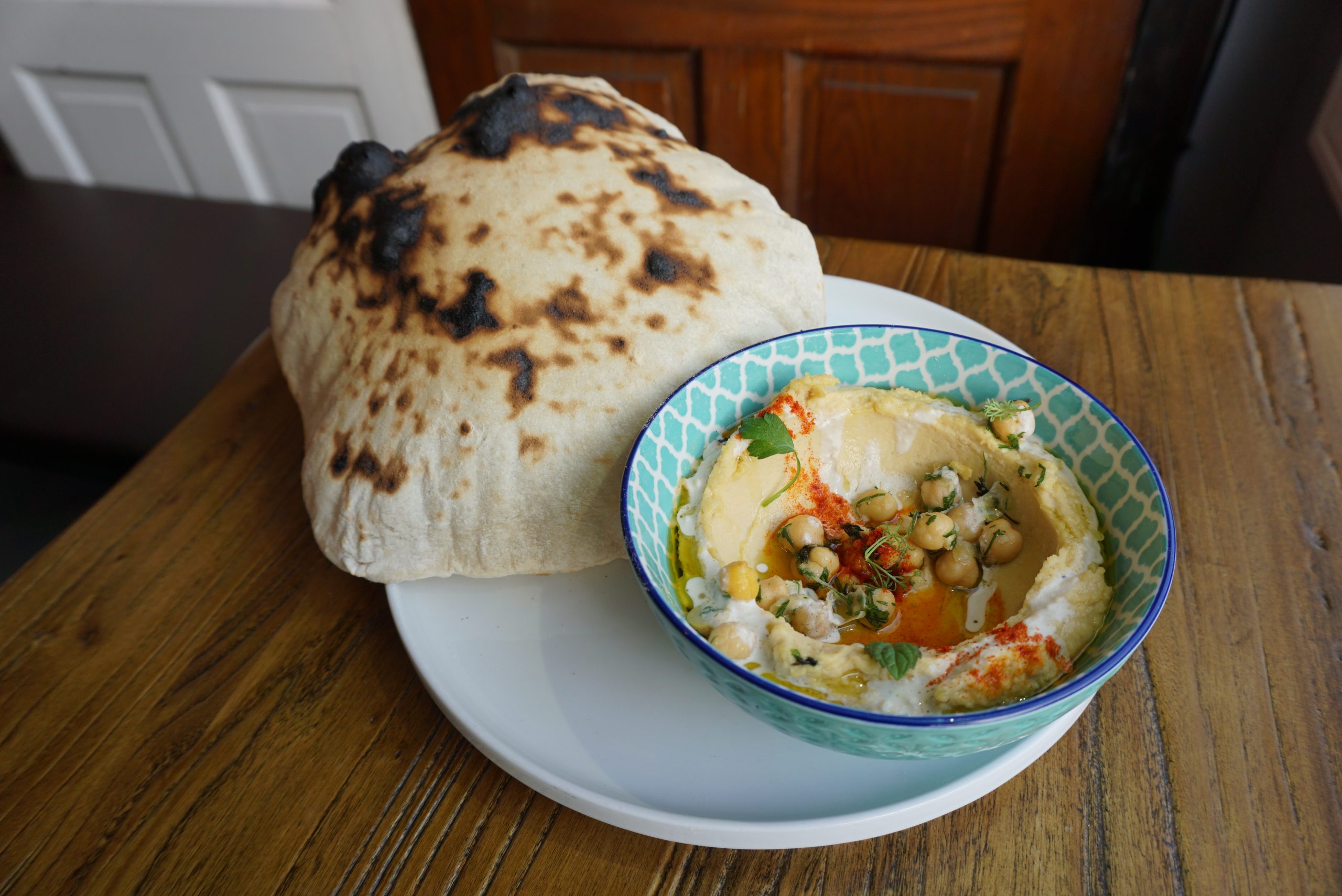 The daytime Greek BBQ menu includes:
Marinated Pork Souvlaki $5
Morrocan Chicken Kabobs $5
Both served with house made pita, grilled
Two Souvlaki of your choice with a Stickman Brew $10
The celebration continues into the evening as Stina brings you live music by two amazing Greek singers/musicians, Dimosthenis Giamouridis (say that 10 times fast) and Grigoris Peios, who will sing and playing bouzouki/guitar in traditional Rembetiko style music and beyond.
…
Philly Beer Week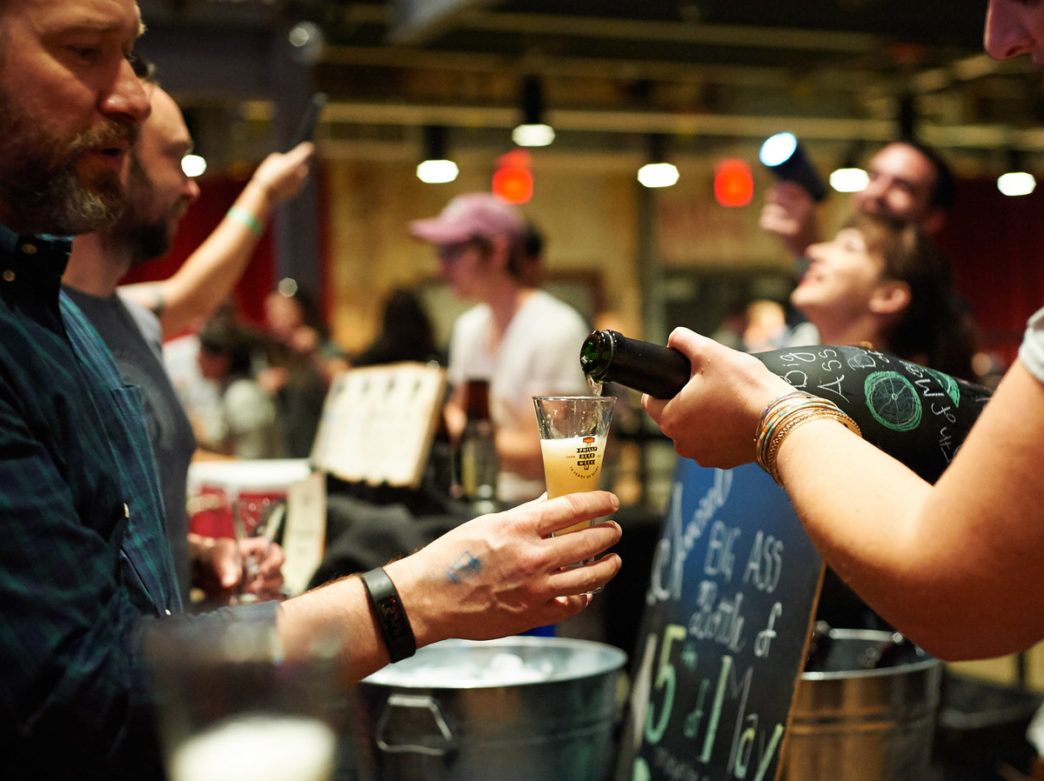 Philly Loves Beer's, Philly Beer Week is back and will take place from Friday, June 4 to Sunday, June 13. The tagline for Philly Beer Week 2021, "It's Essential," captures the spirit and intent of the nation's largest and oldest Beer Week to stimulate the local economy, safely unite our community, showcase a fantastic selection of local beers, and celebrate the beer world as a whole.
While this year will look a bit different with signature events like Opening Tap going virtual, other events will be very familiar like tap takeovers, beer dinners, and more.
Philly Beer Week is essential as an opportunity for servers, bartenders, keg washers, kitchen
staff, bar managers, and many more to get back to work. Philly Beer Week spurs consumer
demand throughout Philadelphia and the surrounding suburbs with creative, entertaining, and
educational events, dinners, and beer releases, safely allowing us to gather and interact as a
beer-loving community.
This year, Opening Tap, the grand kickoff, and typically the most widely-attended event will be
an interactive and virtual evening highlighting participating breweries, bars, and venues where
participants can toast, and celebrate the resurgence of Philly's beer-drinking community.
As in past years, Philly Beer Week will boast a wide variety of events including educational
seminars, tap takeovers, beer dinners, tastings, happy hours, charitable endeavors, live music,
small outdoor gatherings, and pet/family-friendly functions. All events and attendees must follow
local health and governmental guidelines and safety protocols.
"Philly Beer Week has always been an integral component of Philadelphia's incredible beer-
drinking culture. Not only is it the best week of the year, but 2021 holds a special significance as
a launchpad to reinvigorate Philadelphia's food and drink community, drawing people back to
breweries, bars, and events safely to celebrate beer as a community," says Christina Dowd,
executive director of Philly Loves Beer, the non-profit organization that runs Philly Beer Week.
For a full list of participants, events, and information, click here.
…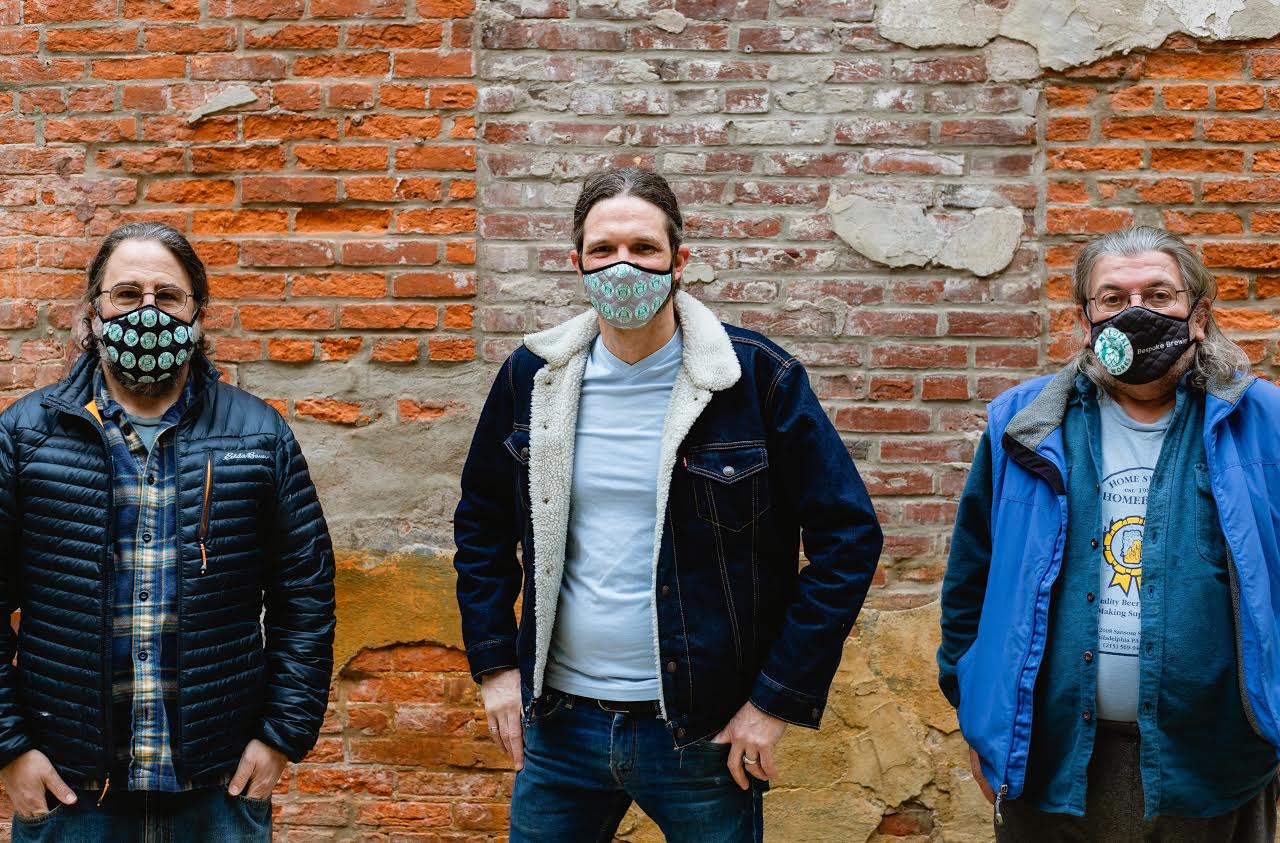 My Local Brew Works (MLBW), Philadelphia's soon-to-launch nano-brewery focusing on contract brewing, special events, and direct-to-public brewing, is sliding into Philly Beer Week with this year's most spirited event —  First Look: Tour To Dye For – a brewery tour led by founders of My Local Brew Works, including the Globe Dye Works (an event and workspace focusing on makers and the creative community), and wrapping with beer tastings and parting gifts from MLBW. The two scheduled events bookend PBW with tours on Saturday, June 5 and Saturday, June 12 from 1 p.m. – 4 p.m.
My Local Brew Works founders, Tim Montague and Wayne Humphrey, two award-winning local homebrewers, will lead groups of up to six people maximum per hour in a never-before-seen look into the brewery at the Globe Dye Works building in the city's Frankford area. Interested attendees should secure their space ASAP as this is a very limited and exclusive event.
…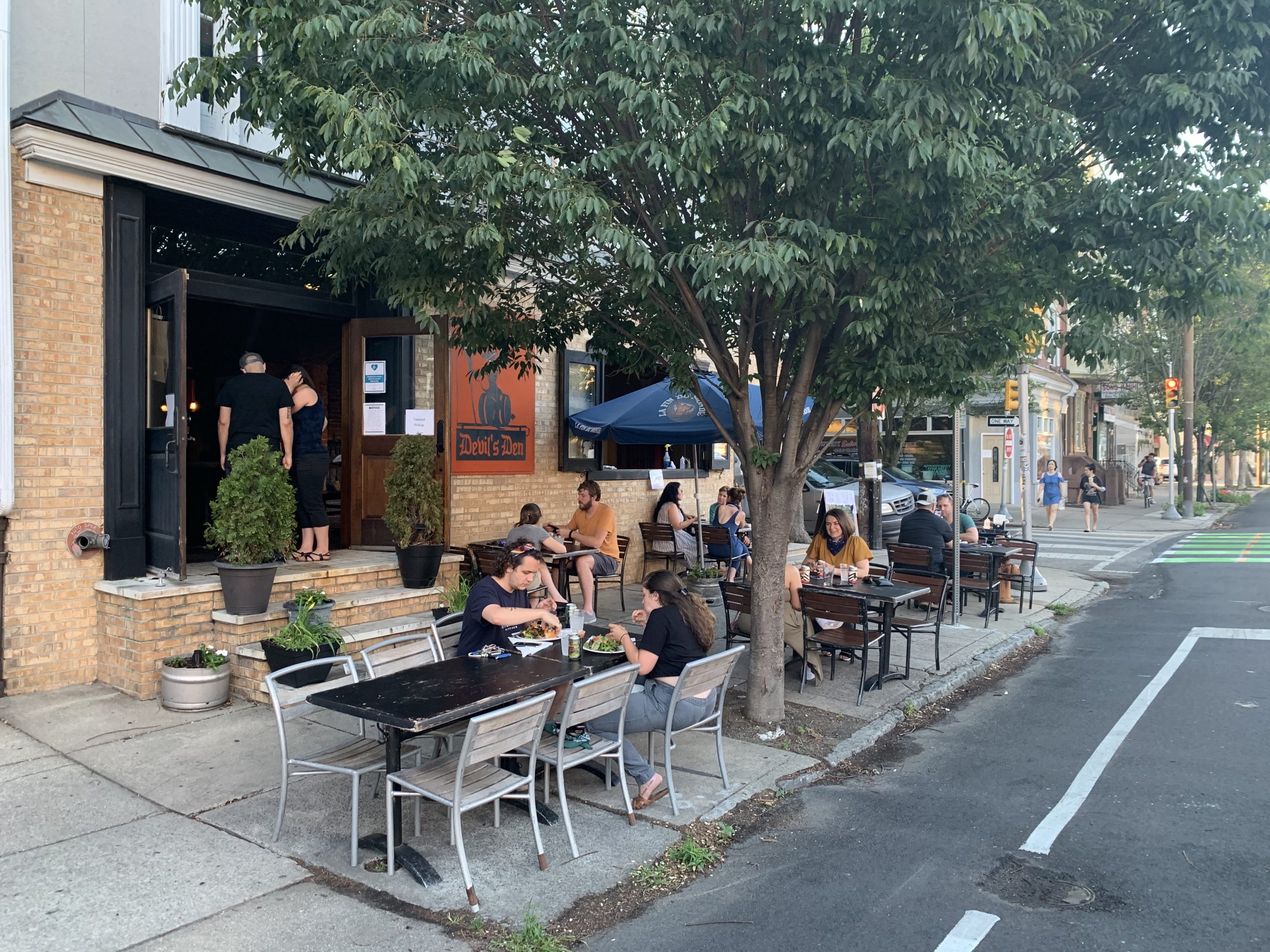 Devil's Den, one of Philadelphia's best beer bars, is pulling out all the stops in preparation of Philly Beer Week by hosting not one, but two True Colors Drag Shows benefitting non-profit organization, a virtual Women in Brewing panel in support of Pink Boots Society Philadelphia Chapter, Dog Days of Summer charity brunch, and the return of 4-5-6 happy hour, throughout the month of June — kicking off with the Morris Animal Refuge outdoor brunch on Sunday, June 6.
To kick off the festivities, Devil's Den is teaming up with Morris Animal Refuge for Dog Days of Summer – a bring your dog to outdoor brunch event, hosted by Sweetwater Brewing Company and Left Hand Brewing. On Sunday, June 6 from 11 a.m. – 2 p.m. folks are encouraged to bring their four-legged pal to Devil's Den's beer garden for delicious brunch fare and an extensive beer selection including Sweetwater and Left Hand brews. For every Sweetwater and Left Hand beer purchased during the event, Devil's Den will donate $1 to Morris Animal Refuge. Additionally, 100% of proceeds garnered from the raffle – which includes Left Hand, Sweetwater, and Devil's Den swag – will benefit America's first animal shelter. Morris Animal Refuge will be onsite with adorable, adoptable pups in hopes of finding them a forever home. Reservations are recommended and can be booked by calling the restaurant.
Days later, Erin Wallace, beer maven and owner of Devil's Den, is teaming up with Tara Nurin, author and accomplished freelance journalist, for On Wednesdays We Wear Pink Boots – a virtual Women in Brewing panelin partnership with Pink Boots Society Philadelphia Chapter. Three accomplished women in the brewing industry will discuss their experiences, accomplishments, and participate in a Q&A section – in which questions will be requested after purchase of ticket for this portion of the event, on Wednesday, June 9 at 8 p.m.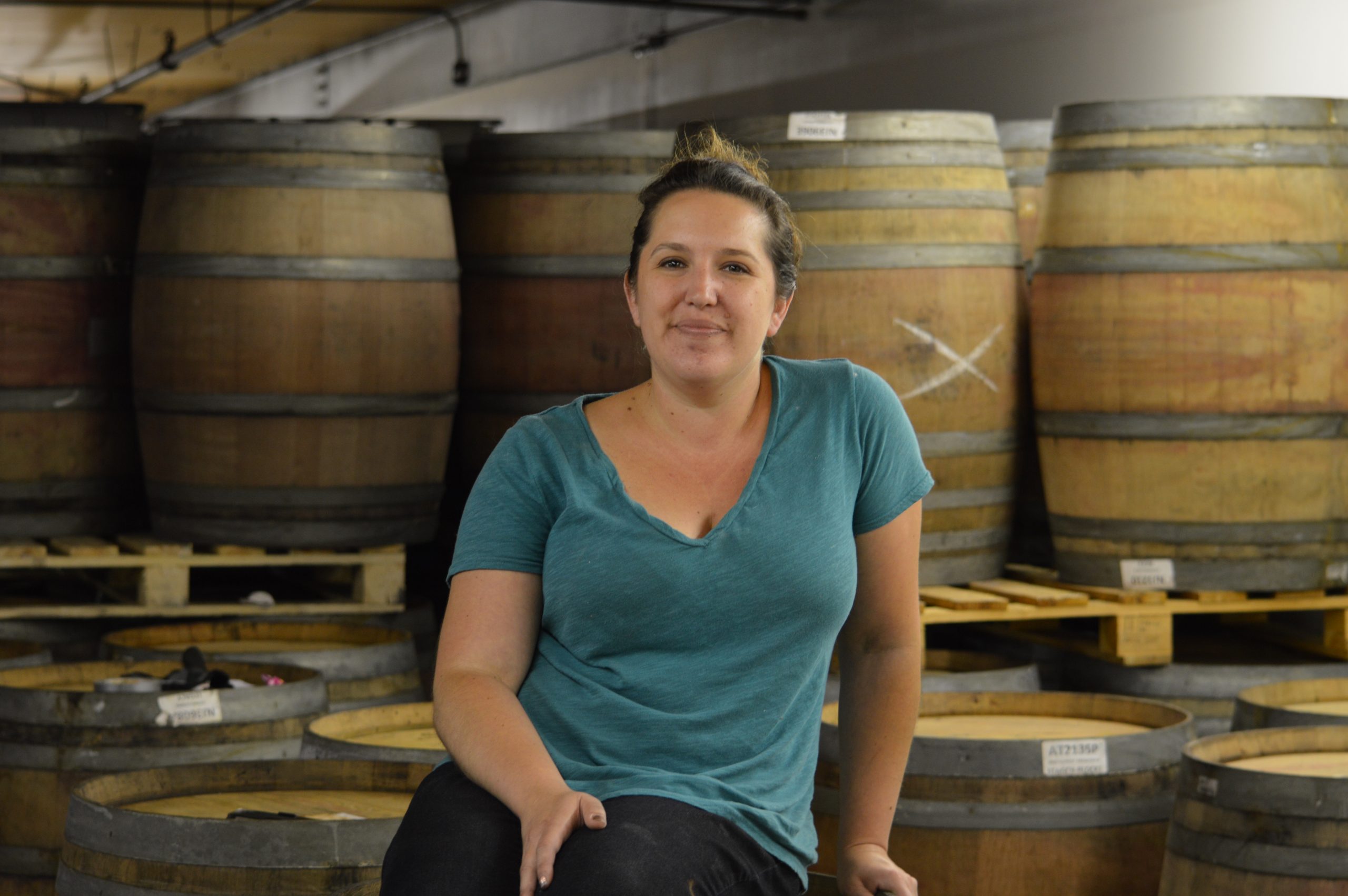 The panel of entrepreneurs and beer pioneers include:
Celeste Beatty – Owner and head brewer of Harlem Brewing Company
Natalie Cilurzo – Co-Owner and President of Russian River Brewing Company in Santa Rosa and Windsor, California
Mariah Calagione – Social Impact Leader and Co-Founder of Dogfish Head Brewery at The Boston Beer Company
Tickets are available for purchase here – $5 for Pink Boots Members and $10 for the general public. Folks will receive a Zoom link upon purchase, and 100% of proceeds will benefit the Pink Boots Society Philadelphia Chapter.
Following the virtual event, Devil's Den is hosting True Colors Drag Show – an outdoor drag show at their sweeping streetery on Thursday, June 10 with seating at 7:30 p.m. and show starting promptly at 8 p.m. Four Philadelphia-based and adored Drag Queens and Kings such as Stefani Steel, Ariel Versace, Sapphira Cristal and Hannibal Licker are set to perform. The in-person bash is in collaboration with Ommegang Brewery and Duvel Moortgat Brewery, therefore imbibers can enjoy brews such as Ommegang White and Duvel Single Fermented served in stylish Duvel-branded rainbow glassware. Additionally, guests can enjoy delicious, pub fare such as Devil's Den's Duck Fries, Buffalo Falafel Bites, House-Made Burger, and a selection of fan-favorite Mussels.
Tickets for this drag show are available for purchase here.
The second of two al fresco True Colors Drag Shows will be a drag brunch on Sunday, June 13 starting promptly at 2 p.m. with a line-up of notable Drag Queens and Kings including Bev, Aloe Vera, Rosey Hart, Kali Coutour, and Lady Geisha Stratton. Brunch will consist of Ommegang brews, Mimosas, and Bloody Marys for sipping, and a stellar menu including Huevos Rancheros, classic French Toast, and Breakfast Quesadilla. During both shows, a raffle will be held with basket filled with goodies including Ommegang and Duvel swag, beer, glassware, and Devil's Den gift cards.
Tickets for the drag show brunch are available for purchase here.
---
You can follow Candis McLean on Twitter (@CandisRMcLean) and e-mail her at [email protected].
Subscribe, rate, and review all Philly Influencer podcasts here. Follow Philly Influencer on Twitter, Facebook, and Instagram.