The Philadelphia Eagles entered Thursday's first round of the 2022 NFL Draft still needing help at the wide receiver position, an area they have targeted throughout the offseason. Howie Roseman, Nick Sirianni, and Co. ended Thursday night with one of the top 1-2 receiving duos in the NFL.
A.J. Brown's arrival in a trade with the Tennessee Titans now provides quarterback Jalen Hurts with a pair of young, exciting wideouts for the 2022 season and beyond. Brown has been one of the pass catchers in the NFL since being drafted by the Titans in 2019 out of the University of Mississippi, registering 1,000+ yards or more in two of his three professional seasons and being a homerun threat anytime he touches the ball.
Now he comes into an Eagles offense with second-year talent DeVonta Smith, giving Eagles fans plenty to be excited about for what's to come.
"A.J. Brown was someone we studied coming out and spent a lot of time on," Eagles executive VP/General Manager Howie Roseman said. "We had a lot of love for A.J. Brown in that draft. Obviously, things went a different way in that draft. But, really excited to get him, just in terms of how Coach can use him and his vision for A.J. Brown in this offense and how complements the other guys that we have here. And, as you guys may or may not know, his relationship with our quarterback. All exciting things and looking forward to getting him into Philadelphia."
"Really excited just to have him on this team," head coach Nick Sirianni said. "He plays with great play strength. This is a strong man. He's quick for a big guy and he just catches everything. Those are things that really stick out from his tape. And there's no projection there. You've seen it and you've seen it for three years now. It's just exciting to put on his tape and watch it."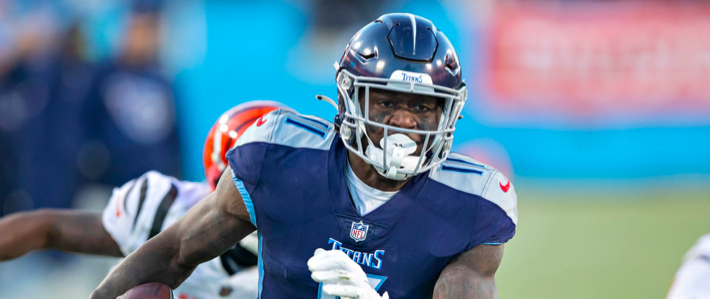 Brown has been among the top wide receivers since being drafted in the second round by Tennessee in 2019. The 24-year-old has registered the second-most yards per catch 16.2, the ninth-most receiving touchdowns (24), and also ranks in the top 25 for receiving yards (2,995) and receptions (185).
His new four-year, $100 million contract with the Eagles will also give Brown and the team security over the new few seasons, a major need with the growing market for wide receivers. While the Eagles were previously linked with drafting a wide receiver in Thursday's first round in Las Vegas, they knocked this move out of the park and can now focus on other needs on Friday and Saturday such as linebacker, safety, cornerback, and offensive line depth.
"It was a priority to get the right players," Sirianni said. "And this, for us, was the right player, was the right fit. I can't tell you that we were definitely going to draft a wide receiver in the first round. We had some other players we were looking at here, but I think we felt like this particular player, this particular person, the fit was really good for what we had and what we were looking for."
The Eagles continue their draft selections on Friday with two total picks between the second and third rounds.
---
You can follow Larry Henry on Twitter (@lhenry019) and e-mail him at [email protected].
Subscribe, rate, and review all Philly Influencer podcasts here. Follow Philly Influencer on Twitter, Facebook, and Instagram.