In an attempt to break up a double play, Chase Utley wound up breaking Mets shortstop Ruben Tejada's leg during Game 2 of the Dodgers-Mets NLDS Saturday night. [via UPROXX]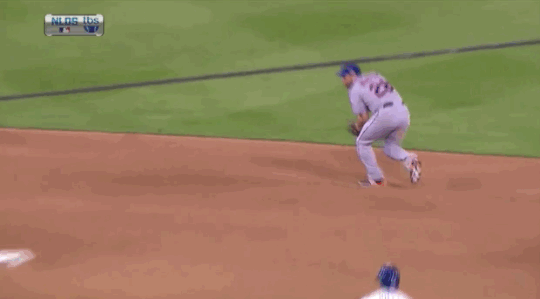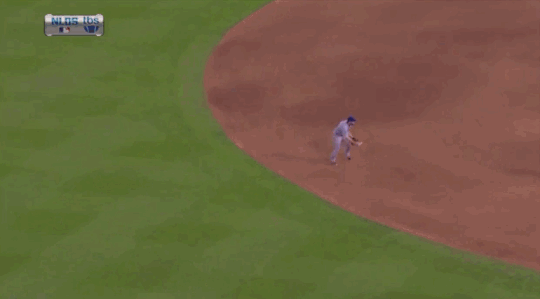 Video below.
On the broadcast, there's been some disagreement among the announcers of the play. Is it dirty? Late? Clean? It is Tejada's fault? Make no mistake, there's no shortage of opinions swirling around on social media.
An obvious effort to injure by Chase Utley in a nationally televised playoff game. Curious to see how strongly MLB considers a suspension

— Ian Rapoport (@RapSheet) October 11, 2015
@robneyer Players telling me he should have taken one out and gotten off bag.

— Ken Rosenthal (@Ken_Rosenthal) October 11, 2015
Dirty play by a guy with nothing else left – Chase Utley #JustRetire

— Keith Olbermann↙️ (@KeithOlbermann) October 11, 2015
https://twitter.com/jasonrmcintyre/status/653066217671028736
Chase Utley Fractured Ruben Tejada's Leg on This Dirty Slide at Second Base, then Was Called Safe http://t.co/DUr4tca7L1

— The Big Lead (@TheBigLead) October 11, 2015
https://twitter.com/ShaunKing/status/653064351486726144
I've ripped Chase Utley plenty over the years, but ppl calling his take-out slide "dirty" don't understand baseball. #ItsHowYouPlayTheGame

— Rob Maaddi (@RobMaaddi) October 11, 2015
Chase Utley never touched the base. That fact alone should tell you his slide was dirty. It should also tell you that he can't be safe.

— Jamil Smith جميل كريم (@JamilSmith) October 11, 2015
whatever the rules are, something's not right when a player is rewarded with the bag when he wasnt even trying for the bag

— Jon Heyman (@JonHeyman) October 11, 2015
Bottom line: It is illogical to have a rule protecting catchers and not one protecting middle infielders. Needs to change.

— Ken Rosenthal (@Ken_Rosenthal) October 11, 2015
Ruben Tejada fractured right fibula.

— Adam Rubin (@AdamRubinMedia) October 11, 2015
This is NOT right

— Keith Hernandez (@Keith_SNY) October 11, 2015
https://twitter.com/BrianPickett/status/653056115643650048
Any time a current or former player thinks doing TV is a no lose situation, Look at Cal Ripken Jr. tonight. Used to be teflon.

— Darren Rovell (@darrenrovell) October 11, 2015
Every analyst is killing Chase Utley and the umps. And deservedly so. That entire sequence was wrong.

— Gary Parrish (@GaryParrishCBS) October 11, 2015
Torre on Utley: "I don't feel he was trying to hurt somebody… He was within range of the bag."

— Bill Shaikin (@BillShaikin) October 11, 2015
Someway, somehow, Utley's head wasn't injured on the play – at least to the naked eye. He didn't touch the bag, but neither did Tejada, and according to MLB rules, Chase was deemed safe.
According to MLB rules, on a replay where BOTH the fielder misses the bag/tag AND the runner misses the bag, the runner is ruled safe.

— Dave Hogg ✨ (@stareagle) October 11, 2015
Plenty of controversy surrounding this one. Former players have been tweeting that Utley's slide was fine, while analysts have been saying it's dirty and uncalled for and wanting Utley suspended. Should make for some great hot takes the rest of the weekend and this week coming up.
UPDATE: David Wright no happy.