Each week we will bring you the latest in television news, episode trailers, and promotional news. From what's streaming this week to the best scenes from hit series, we've got you covered.
"I'm Not Sailing Away from Anything"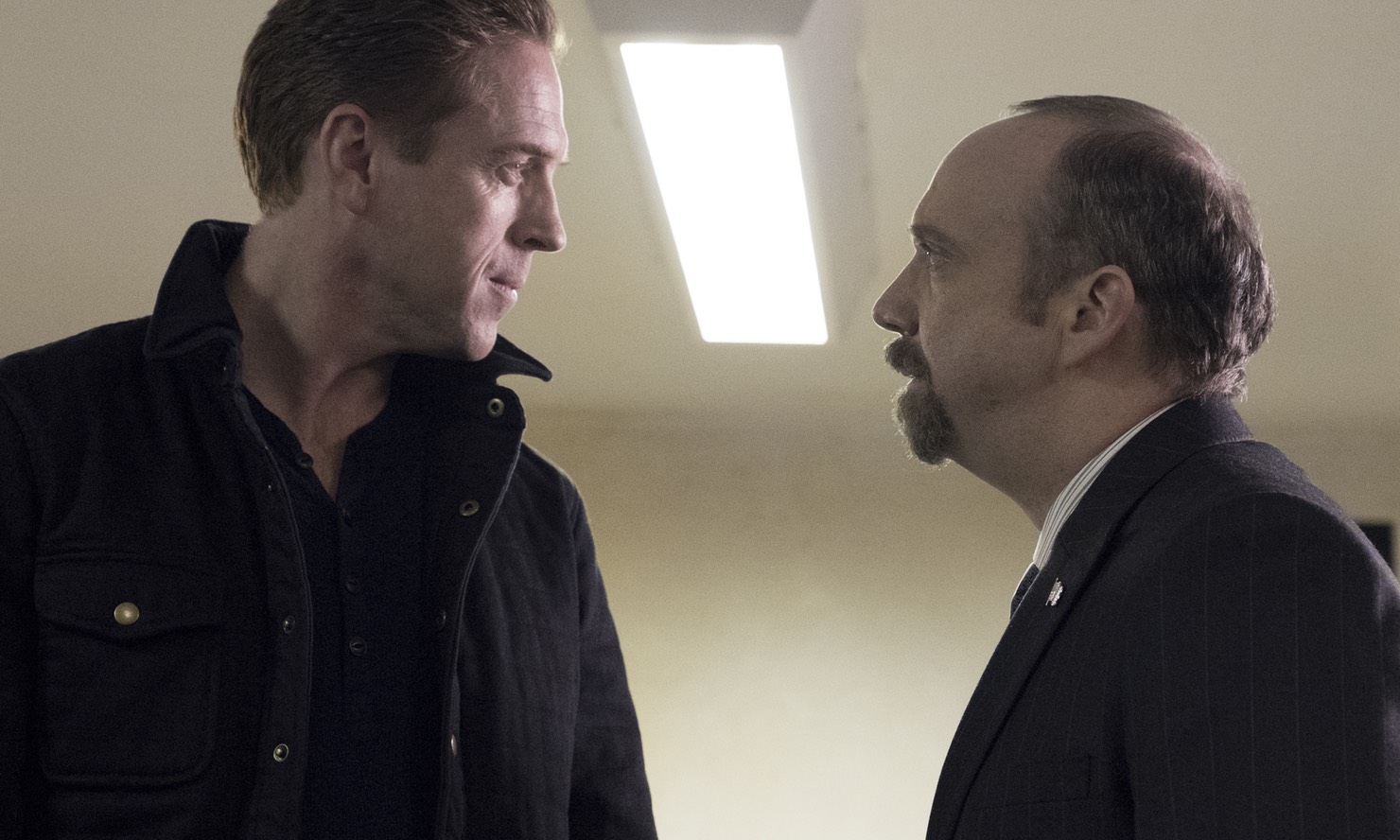 Last night's episode of Billions, Showtime's addicting drama, was the second season finale. The episode began abruptly with Lawrence Boyd showing up Bobby Axelrod's house. Boyd informs Axe that he will be arrested on that very day. As soon as he utters those words Axe's face sets the pulsating pace for the entire episode; extreme panic. Axe calls his lawyer and begins to dig in, he informs his wife Lara who tells him that she's going to do what's best for her, and scrambles some faithful employees from the office. Axe arrives to Axe Capital through the back way, the forrest. He assembles a team of Wags and Taylor to figure out a way to best protect the firms fortunes. On the other side of town his nemesis Chuck Rhodes is making preparations of his own. He calls his wife Wendy, who works for Axe, and asks her to return home so they can attempt to salvage their marriage. Chuck also ask for patience from his staff Bryan Connerty and Kate Saker who are extremely puzzled by the release of Lawrence Boyd.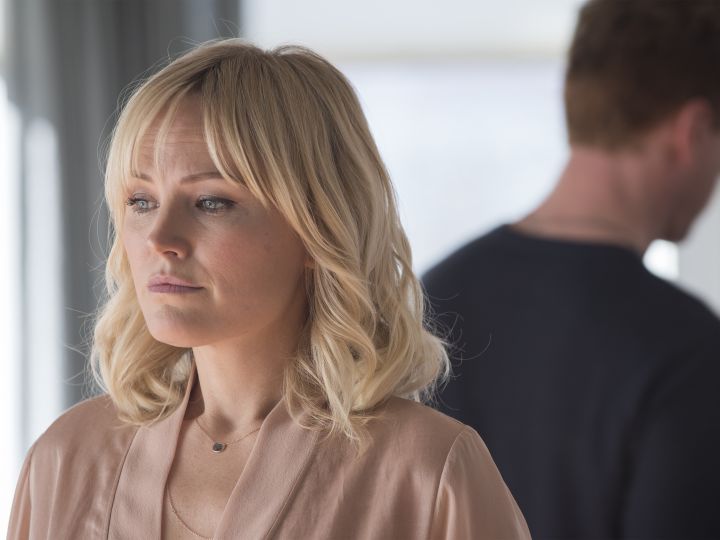 In order to fully persue Axelrod, for his sabotage of Ice Juice, Chuck tells Ira and his father about his ultimate scheme to trap Axe. The fallout of this rouse cost both Ira and Chuck's father millions. They both inform him that they are done with him. Chuck's father goes as far to show him pictures of Wendy and the man she recently slept with. Lara begins siphoning cash and continues to make solo preparations. Axe talks to his sons and informs them of a fact go life. No matter what pedestal your parents on, at some point  they will revel themselves to be no more unblemished than anybody else. The FBI eventually swarms his home and are welcomed by a dunk and frazzled Lara. Axe meets with Wendy one last time to apologize for all the ways he stinged her in his quest to destroy her husband. They embrace each other and Wendy whispers something in his ear as Chuck watches them from across the street. Its in this instant that Axe is arrested and detained. In the jail cell Chuck and Axe finally have their square-off and its in this moment that the audience understands completely the truth. It's obvious that these two men would burn themselves to cinders if that meant that the other would burn in the slightest. The episode ends with Axe getting out of jail on bail and returning to his desolate home, Axe Capital under the leadership of Taylor, and Chuck's staff getting promotions. Chuck returns home to find Wendy waiting for him. Mirroring the embrace she gave Axe, Wendy envelopes Chuck with a massive hug. They walk up the stairs facing a  future of uncertainty and as individuals on both sides of a  personal war with not victor in sight.
MTV Awards
MTV launched the first ever MTV Movie & TV Awards last night. The awards show put film and television series against each other in the same category. Only at this award show can you see the infamous "Hold the Door" scene from "Game of Thrones" duel it out with a poignant scene from the acclaimed movie Moonlight. At the show, the cast of Fast and Furious was given the Generation award. In his speech, Vin Diesel commemorated Paul Walker:
Vin Diesel pays tribute to Paul Walker while accepting the 'Fast & Furious' Generation Award: "We hope you're proud." #MTVAwards pic.twitter.com/cCxSm3Zrzg

— Hollywood Reporter (@THR) May 8, 2017
News
This is not a drill! HBO has reported that they are in talks with four writers to work on several "Game of Thrones" spinoff series. Executive producers and show runners Dan Weiss and David Benioff will be attached to the projects as well as George R.R. Martin. A spokesperson for the network stated, " "We'll take as much or as little time as the writers need and, as with all our development, we will evaluate what we have when the scripts are in."  Here's hoping for a Daenerys Targaryen spinoff or a…Daenerys Targaryen spinoff!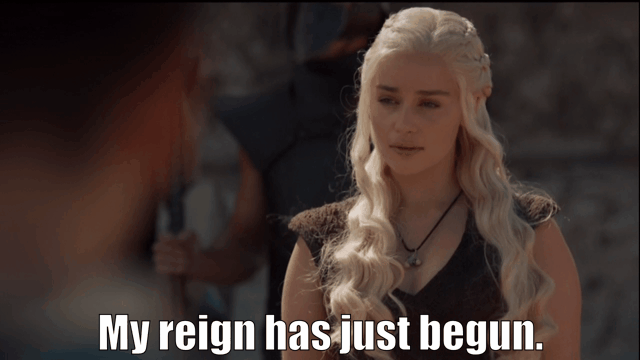 In you have a year to prep news,  all HBO shows will be leaving Amazon Prime in 2018. Prime members will have the ability to pay an extra $14.99 a month to continue viewing HBO broadcasts.
"13 Reasons Why" has been renewed for a second season.
Star of Angie Tribeca on TBS, Rashida Jones, posted a BTS photo of the special director for this Monday's episode:
Speaking of Netflix, the network's penchant for putting supercharged humans in the pathway of crazed  villains will culminate in an ultimate crossover series. "Luke Cage", "Daredevil", "Jessica Jones", and the "Iron Fist" will unite and form the "The Defenders". The series premiers on August 18th and here's your sneak peek:
MTV super indulgent and over the top reality series  "My Super Sweet 16" returns to television next week on May 14th. If you created a drinking game for every time one of time somebody days their life is ruined, you would legit need an IV.
Shock and Jaw Drop Moment of the Week
TONIGHT! #RHOA Season 9 reunion conclusion. It's a OMFG moment you don't wanna miss. pic.twitter.com/o0xXQgnfyu

— Joey (@OMFGRealityTV) May 7, 2017
This week's moment is brought to you by the crazy cast of Real Housewives of Atlanta. In a story that has as many twists as a bag of Twizzlers, the war between Phaedra Parks, Porsha Williams, and Kandi Burruss was taken to all new heights. Drug accusations were thrown around and the severity of them left a mark.
Promo of the Week
("Blindspot, Wednesdays at 8 p.m. est on NBC)
You do not want to miss next weeks episode. So many questions will be answered. #Blindspot Wednesday 8/7c on @nbc. #Jeller #Phase2 pic.twitter.com/lC3BIGlG9h

— Martin Gero (@martingero) May 4, 2017
What You Should Be Watching
Netflix's complex series Sense8 returned for its second season on Friday, May 5th. The multinationals-fi drama centers around eight individuals who are mentally and emotionally linked. There's a really creepy old guy with Donald Sutherlan hair chasing them, insane fight scenes, and tons of action.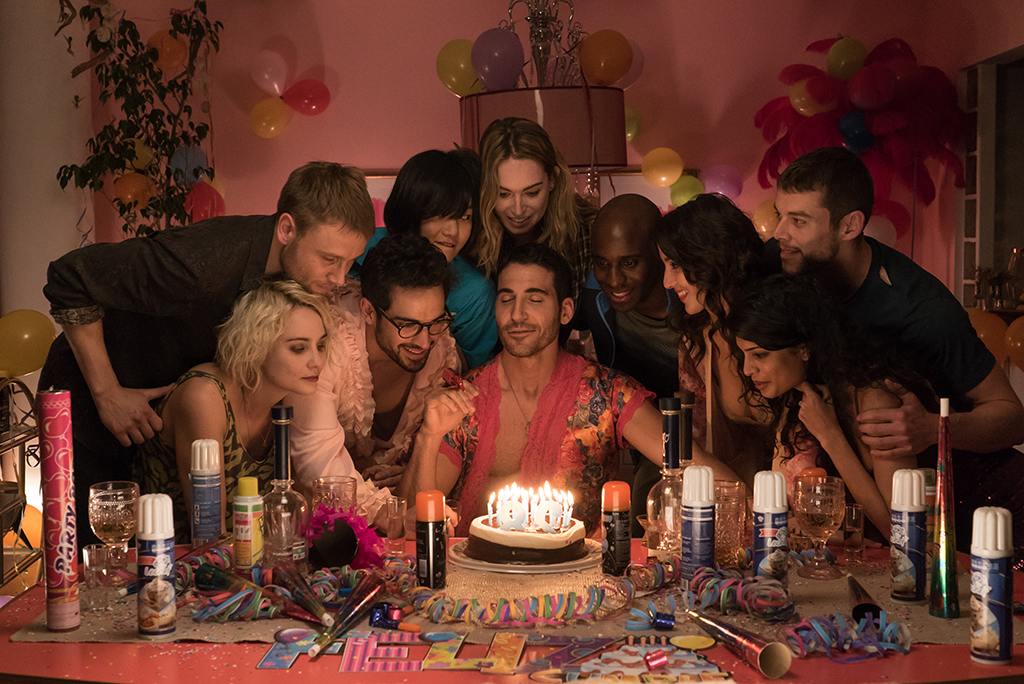 Tweets of the Week
Kenya when Phaedra got exposed. #RHOA #RHOAReunion pic.twitter.com/QT7R7SPtec

— Shawn Ingram (@Fri76) May 8, 2017
Me when Mr. Nancy said "Angry gets sh*t done" #gawds #AmericanGods pic.twitter.com/CUhPBneVEI

— LaNeysha Campbell (@La_Ney_sha) May 8, 2017
Literally every single force in the universe coming to ruin Emma & Hook's wedding. #OnceUponAMusical pic.twitter.com/hL9pnR15qf

— Maggie Williford (@WillifordMaggie) May 8, 2017
Why does this feel like a season finale. Intense af #AgentsofSHIELD pic.twitter.com/agbRt9WbZ6

— G.O.C Live Tweets (@GocLiveTweets) May 3, 2017
Returning Rundown
"Master of None" season 2 (Netflix) May 12th
"12 Monkeys" season 3 (SyFy) May 19th
"Twin Peaks" season 3 (Showtime) May 21st
"Unbreakable Kimmy Schmidt" season 3 (Netflix) May 19th
"Casual" season 3 (Hulu) May 23rd.
"House of Cards" season 5 (Netflix) May 30th
"Master Chef" season 8 (FOX) May 31st
---
You can follow Candis McLean on Twitter (@CandisRMcLean) and e-mail her at [email protected]. Follow Philly Influencer on Twitter (@PHL_Influencer), Facebook and Instagram.