Featured Bars and Lounges
Center City Restaurant Week Feature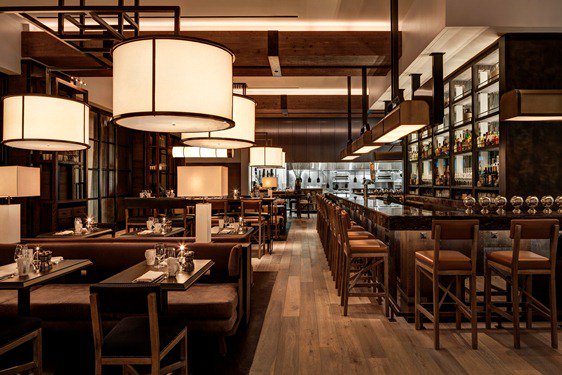 Bank and Bourbon:  Center City Restaurant Week begins this Sunday and runs through Friday, October 5th. One of the restaurants participating in this amazing culinary week is  Bank & Bourbon. Chef Joe Thomas is sizzling up some amazing dishes during this prix-fixe extravaganza. From a wonderful Salmon Salad for lunch to mouthwatering Roasted Lancaster Chicken for dinner, you can't miss. There are also splendid desserts on hand as well.
To book your lunch ($20) or dinner ($35) reservation, click here.
…
Featured Restaurants and Bars
Philadelphia is a major spanning city. It's always brimming with exciting new activities and things to do each week. Sometimes answering the simple question of where to eat or get a quick drink can be overwhelming. Each week Philly Influencer will highlight some new places and local favorites to add to your list. 
Louie Louie
Louie Louie is a hot new French-inspired restaurant with an American twist on Walnut St. The colorful bistro bar is the new creation from the father-and-daughter team that gave us White Dog Café and Moshulu. They have Truffle Pommes Frites w/ Aioli, Lamb Meatballs, Steak Tartare, and other savory options. The restaurant also has plenty of cocktails.  
Talk
About 15 blocks up from Louie Louie on Walnut lies Talk. Chef Tim Lanza is taking over Rittenhouse with his amazing creations and menu. Lanza and Andrew Kochan have already struck gold in the City of Brotherly Love with Marigold Kitchen. This bi-level and trendy spot offers up many fresh and unique options.
Helm Rittenhouse
This farm-to-table Kensington gem has made its way to Center City. Helm Rittenhouse is a wonderful BYOB has a rotating seasonal menu that sure to please any palate. Stop by the eatery to try their Cucumber, Soft-shell Crab, Shishito or Turnips, Cloumage, Chimichurri when you get a chance.
…
Weekly Events
Each week, Philly Influencer picks the best parties, events, and social gatherings the area has to offer.
Parks on Tap will be at Pretzel Park this week through Sunday evening.  As usual, the pop-up beer garden will have plenty of drinks and food available at any of the food trucks nearby. Come out to the Manayunk scenic spot for some sips and tremendous food options.
Whiskey Bonanza at The Twisted Tail: September is Bourbon Heritage Month. The Twisted Tail is having an amazing sampling event this Thursday from 7 pm-10 pm. Over 70 stellar whiskeys will be available to you. This annual event will also include live music and specials.
Oktoberfest Live: This Saturday Xfinity Live! Will be booming with unlimited samplings of 250+ tremendous beers. Oktoberfest live will feature live music, games, prizes, food trucks & more. This German-themed celebration truly knows how to ring in the new seasons.
Downtown Disco at 23rd St. Armory: This is a Saturday 23rd St. Armory will be hosting a disco fever dance party to remember.  This charitable party will feature live music, DJs, drinks, and more. 50% of the proceeds from the event will go to  MANNA. Come out in your best disco gear and hit up the 4-hour open bar.
South Street Oktoberfest: South Street will be erecting tents and doing it big this Saturday for their yearly South Street Oktoberfest. There will be festive Oom-pah music, several German brews up for sale, and traditional fare at this party. The 10th year of this event will for sure be its best.
Center City Restaurant Weeks Begins: Center City District is offering up three-course lunches for a  $20 and three-course dinners for $35 beginning this Sunday. These specialty menus and dishes will be a sight to behold in the coming days.
Manayunk Restaurant Week Continues: Manayunk Restaurant Week will continue its run of specialty menus and prix fixe meals through Friday, September 28th. Come out to any of the participating eateries to have three-course meals ranging from $15, $25, and $35.  
Featured Event
---
Science After Hours: Speakeasy
Where: The Franklin Institute, 222 N 20th St.
When: Tuesday, September 25th, 7PM — 10PM
This upcoming Tuesday, The Franklin Institute will be hosting their next installment of Science After Hours. Science After Hours: Speakeasy will be a 1920s themed romp with costumes, games, live entertainment, drinks, and more.
For more information, click here.
---
You can follow Candis McLean on Twitter (@CandisRMcLean) and e-mail her at [email protected]. 
Follow Philly Influencer on Twitter (@PHL_Influencer),Facebook and Instagram