The Spotlight of the Week: Drink for a Cause at The Bourse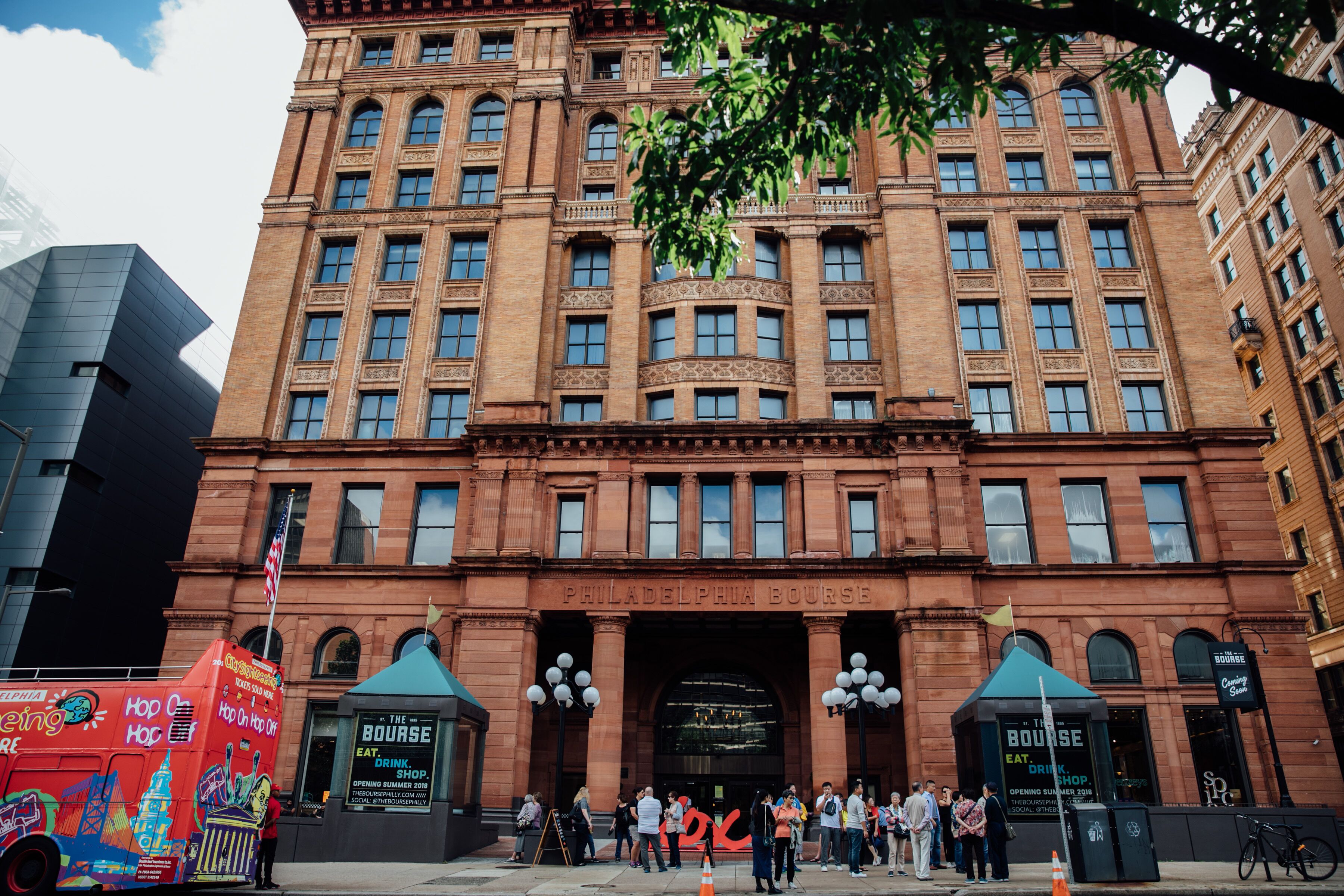 Cheers to charity at The Bourse Food Hall on Thursday, August 22, during Drink for a Cause happy hour from 6 p.m. to 9 p.m. benefitting the Philadelphia Regional Chapter of the Pink Boots Society.
During the happy hour, guests can enjoy brews from love City Brewing, a Pink Boots Society member, at Taps Fill Station. Choices include several beers on draft, a couple in cans, and flights for $11.
The featured beer of the evening, Smash It Up Saison, is a brew that was created and brewed by women from the Pink Boots Society on International Women's Day in collaboration with Love City Brewing. This fruity and light dry brew is a mixed fermentation American Farmhouse Ale made with with the Pink Boots Hop Blend, Saison Yeast and Brettanomyces (6.5% ABV).
Available brews on draft:
mash It Up Saison – $6.55 12oz / $15 33oz
Generator Wheat – $6 12oz / $13 33oz
Unity IPA – $6.50 12oz / $14 33oz
How's It Gose? – $6.50 12oz / $14 33oz
Available brews in cans:
Love City Lager – $5 12oz can
Eraserhood – $8 16oz can
Pink Boots Society is an organization that was created to encourage and inspire women beer professionals. Proceeds go towards scholarships that are given to local members to help them advance their careers through education. In addition to the Pink Boots Society, the charity Four Girls will have a pop-up shop in the center atrium of the food hall where guests can purchase power tees that help give women a voice. Their goal is to expand and redefine girl power one t-shirt at a time. A portion of Four Girls proceeds will benefit the Pink Boots Society.
Throughout the evening, live music will be performed by Rachel Andie & The Fifth Element in the center atrium.
…
This Week in Cocktails: Milk & Cookies at Milkboy Philadelphia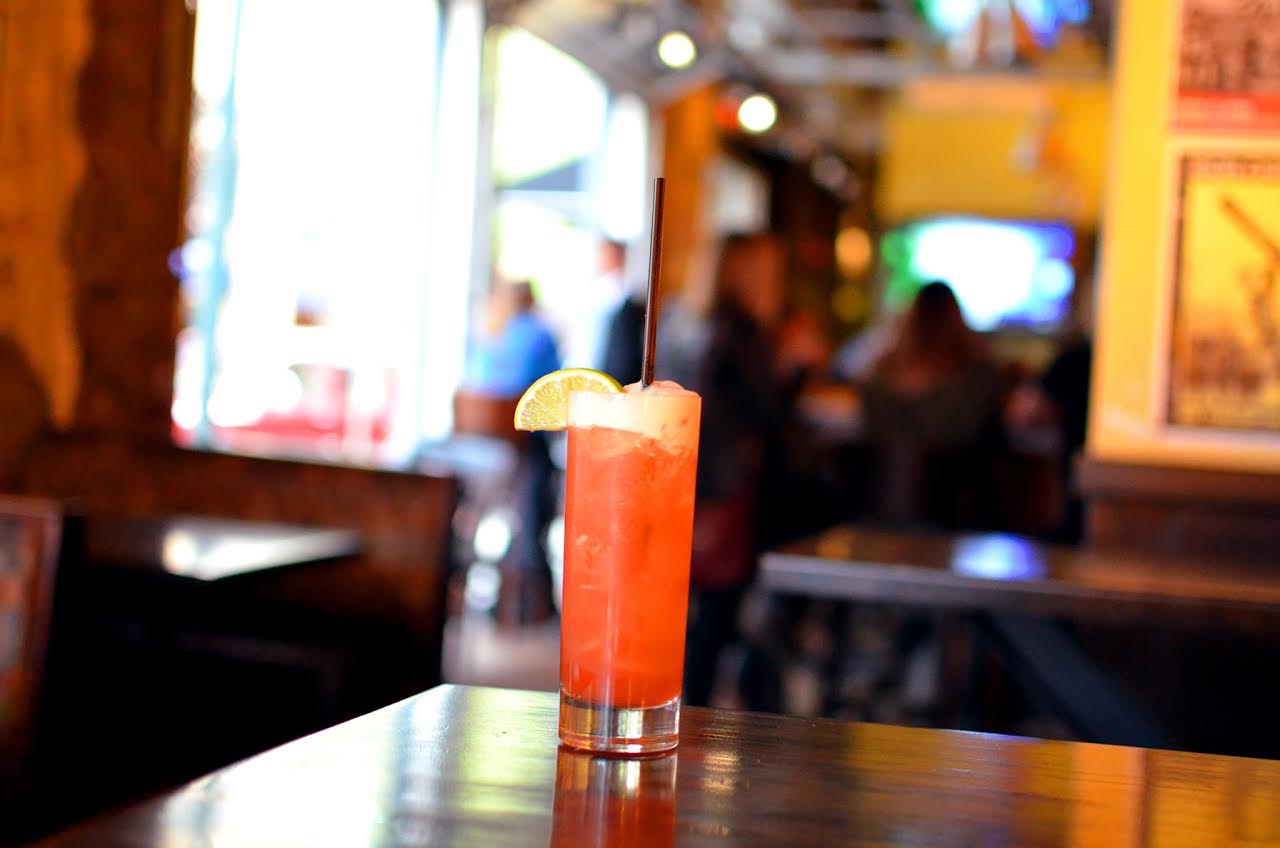 MilkBoy, America's only entity including three bars, a recording studio, and live music venues, launches a new monthly drag brunch series — Milk & Cookies — starting this Sunday, August 25, from 11 a.m. to 4 p.m. at MilkBoy's Chestnut Street location.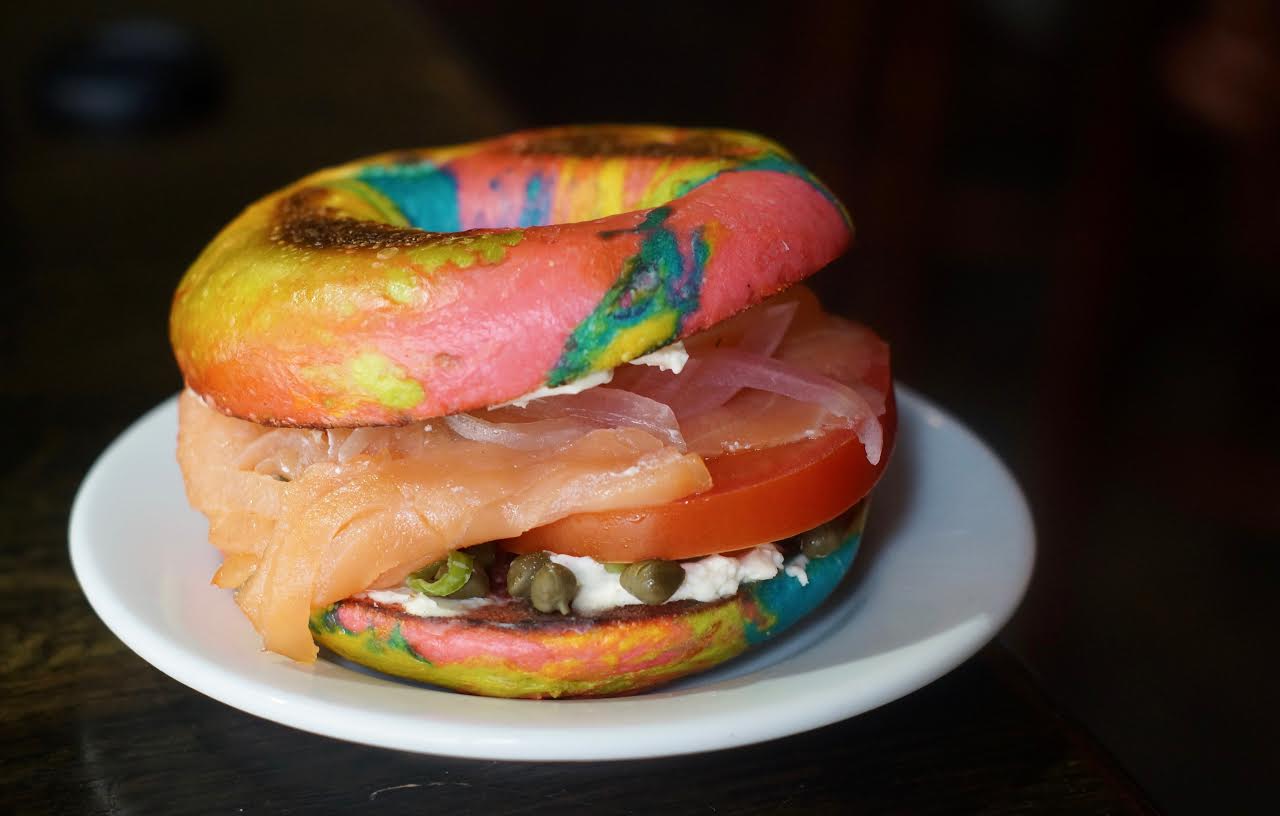 Every last Sunday of the month, Milk & Cookies will boast delicious brunch items such as Pride Salmon Deluxe, Hangover Burger, Buttermilk Pancakes as well as fun drag performances, CBD cocktails, and drink specials. The brunch series is pay-as-you-go and will be hosted by performer Icon Ebony-Fierce.
…
Center City Sips Picks: Hard Rock Cafe, Iron Hill Brewery, and James
Each Wednesday between the hours of 5 p.m. and 7 p.m., the areas of Avenue of the Arts, Center City East, Center City West, and Rittenhouse Square participate in Center City Sips. Over 80 participating locations have $6 cocktails, $5 wines, $4 beers, and appetizer discounts. Here are this week's best deals.
Hard Rock Cafe: Hard Rock Cafe offers up great deals for Center City Sips. If you stay at the famed chain restaurant for dinner, you'll get 15% off dinner. It has EFFEN Vodka cocktails, call liquors, house wine, domestic beers, and more discounted. Select appetizers are also half-off.
Iron Hill Brewery: Iron Hill Brewery has several options for you during its first run during Sips. Try the Witberry Cosmo (EFFEN rosé vodka, Witberry, cranberry juice, lime juice) or Mule (EFFEN yuzu vodka, lime juice, and ginger beer). Dona Sol Chardonnay, Cabernet Sauvignon, and White Zinfandel are all available at wallet-friendly pricing. The downtown eatery features fried brussels sprouts, hummus, Fried Rhode Island Calamari, nachos, and more during the hours.
James: Come to James during Center City Sips for a Passion Punch (EFFEN vodka, passionfruit puree, ginger syrup, fresh lime) and Liberty Spritz (EFFEN vodka, cucumber, mint syrup, club). Sauvignon Blanc, Prosecco, Chardonnay, Pinot Grigio, and Merlot are all the select wines of the day. There's $7 Wings, $7 Skillet Pretzel Bites, $6 Bruschetta, and a $2.50 Baskets of Fries.
…
Old City Eats Picks: The Olde Bar, Panorama, and The Plough & The Stars
Each Thursday between the hours of 5 p.m. and 8 p.m., Philadelphia participates in Old City Eats. Over 25 participating locations have half-priced appetizers, $4 beers, $5 cocktails, and other drink specials.
The Olde Bar: The Olde Bar features $7.50 Olde Bar Fries (crab, lobster butter, oyster stoudt, & cheddar fondue) during Old City Eats. Thye have a tremendous $5 Fitzgerald cocktail (gin, fresh squeezed lemon juice, simple syrup, Angostura Bitters). Miller High Life (Draft) is the beer of choice each Thursday.
Panorama: Stop by Panorama during Old City Eats this week for $5 Chicken Skewers (Sicilian harissa barbeque), Pork Belly (pecorino, black pepper, caramelized honey), and Bruschetta (seasonal), Pasta del Giorno. You can pair the small plates with a $5 Sunset Margarita (Cazadores Blanco Tequila, Aperol, Agave, Lime, Triple Sec Liqueur, Fee Bros Grapefruit Bitters on ice). The $5 wines of choice are Montepulciano d' Abruzzo, Canale '16 and Pinot Grigio/Inzolia "Siciliane" Casale delVino '17.
The Plough & The Stars: The Plough & The Stars offers up discounted Pastry Pockets Du Jour, Lamb Lollys with Plough Potato Chips & Homemade Mint Sauce, Mushroom Cheese Fricassee (A rich Truffle Broth with Portobello Mushrooms, melted Smoked Gouda, & Prosciutto alongside rustic bread), and Crispy Brussel Sprouts with Applewood Smoked Bacon & Balsamic Reduction. Hemingway cocktails (A classic cocktail of Bacardi, Simple Syrup, Lime & Grapefruit juices served up) and an Irish Mule (Powers Irish Whiskey, Barritt's Jamaican Ginger Beer, Lime on the rocks) will top off each meal.
…
Weekly Events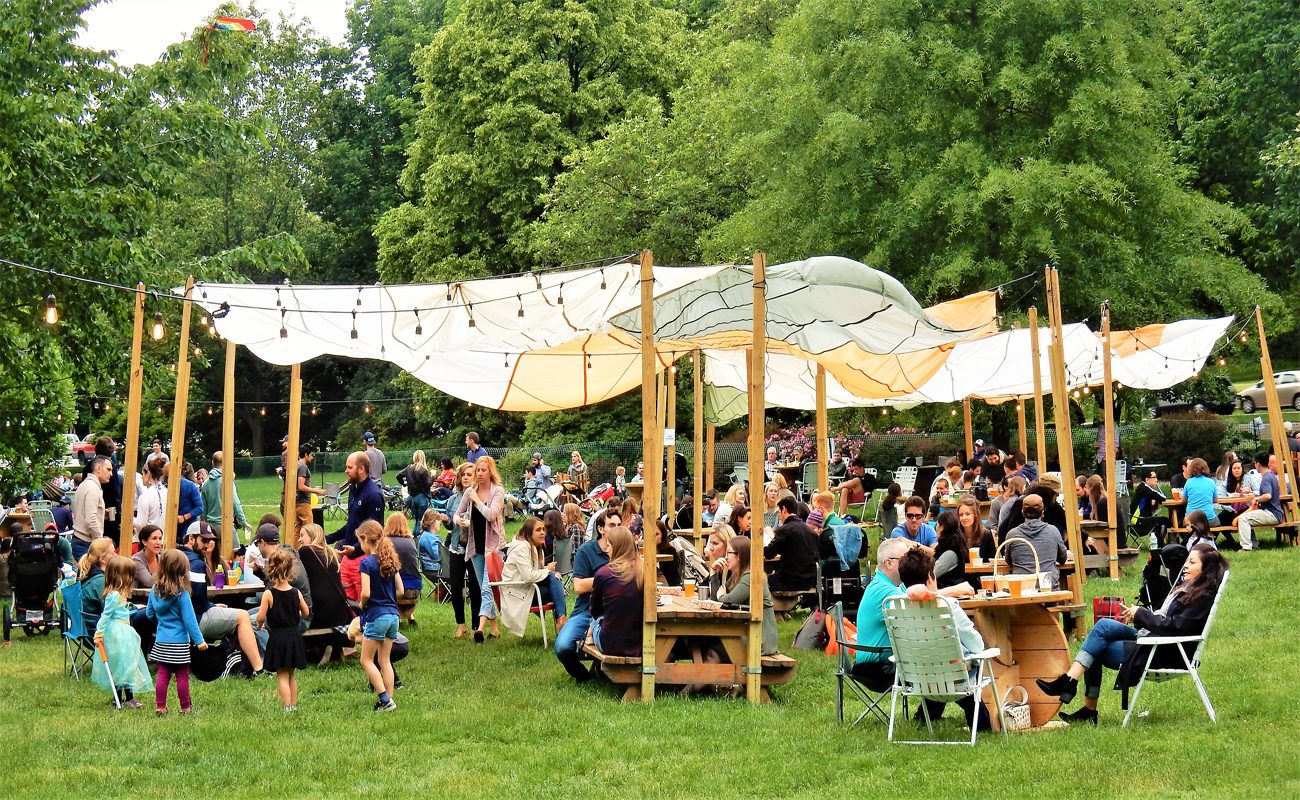 Parks on Tap: Parks on Tap will be at McMichael Park this week. There will be free yoga this Thursday, happy hours with brews and food, hammocks, sitting areas, and more. This Saturday, Alex's Lemonade Stand will be setting up shop to raise funds for pediatric cancer research.
Commotion: Come sweat it out to the best music at The Fillmore Philadelphia this Thursday night. Commotion, hosted by City Fitness, features three 20-minute classes (cycling, HIIT and dance cardio).  There will be live DJs and more.
Dinos After Dark: Dinos After Dark returns to The Academy of Natural Sciences of Drexel University this Friday night. The after-hours gathering at the museum features live animals, a beer garden, activities,  a tropical butterfly house.
Dog Days of Summer: For the sixth straight year the Dog Days of Summer party will be in the city. The canine-friendly event will be taking place in Manayunk.  There will be pay-as-you-go food and cocktails, dog washes, pup crawls, and more.
Fonthill Castle Beer Festival: Head on over to Fonthill Castle in Doylestown for a tremendous day of fun and plenty of brews. You'll get a commemorative sampling glass at this event which includes nationwide and local breweries.
Battleship NJ Pool Party: Battleship NJ will be hosting a pop-up pool party this weekend! Pools will be on deck at this layout splash fest. There will be food, drinks, and more. This will be a great way to spend your Saturday on the waterfront.
Nelly at XFINITY Live!: Nelly will be doing a live outdoor concert at XFINITY Live! this Saturday night. There will be VIP areas, food, drink specials, and more at this rain or shine soiree. Afterward, Nelly will be heading over to NOTO Philadelphia for a blowout party at the trendy venue.
SENSORiUM Music & Arts Festival:  SENSORiUM 2019 is this Saturday, August 24. The third-year event expects over 2,000 attendees and includes multiple art galleries, unique installations, and some of the area's finest craft and food vendors including Old City's Ruckus Gallery. Philly staples, Yards Brewing, Federal Donuts, Han Dynasty, and La Colombe, and others will have vendors on locations. There will be a countless number of talent acts hitting the stage. Don't miss out.
---
You can follow Candis McLean on Twitter (@CandisRMcLean) and e-mail her at [email protected].
Subscribe, rate, and review all Philly Influencer podcasts here. Follow Philly Influencer onTwitter, Facebook, and Instagram.