The Spotlight of the Week: Red Owl Tavern's Fall Menu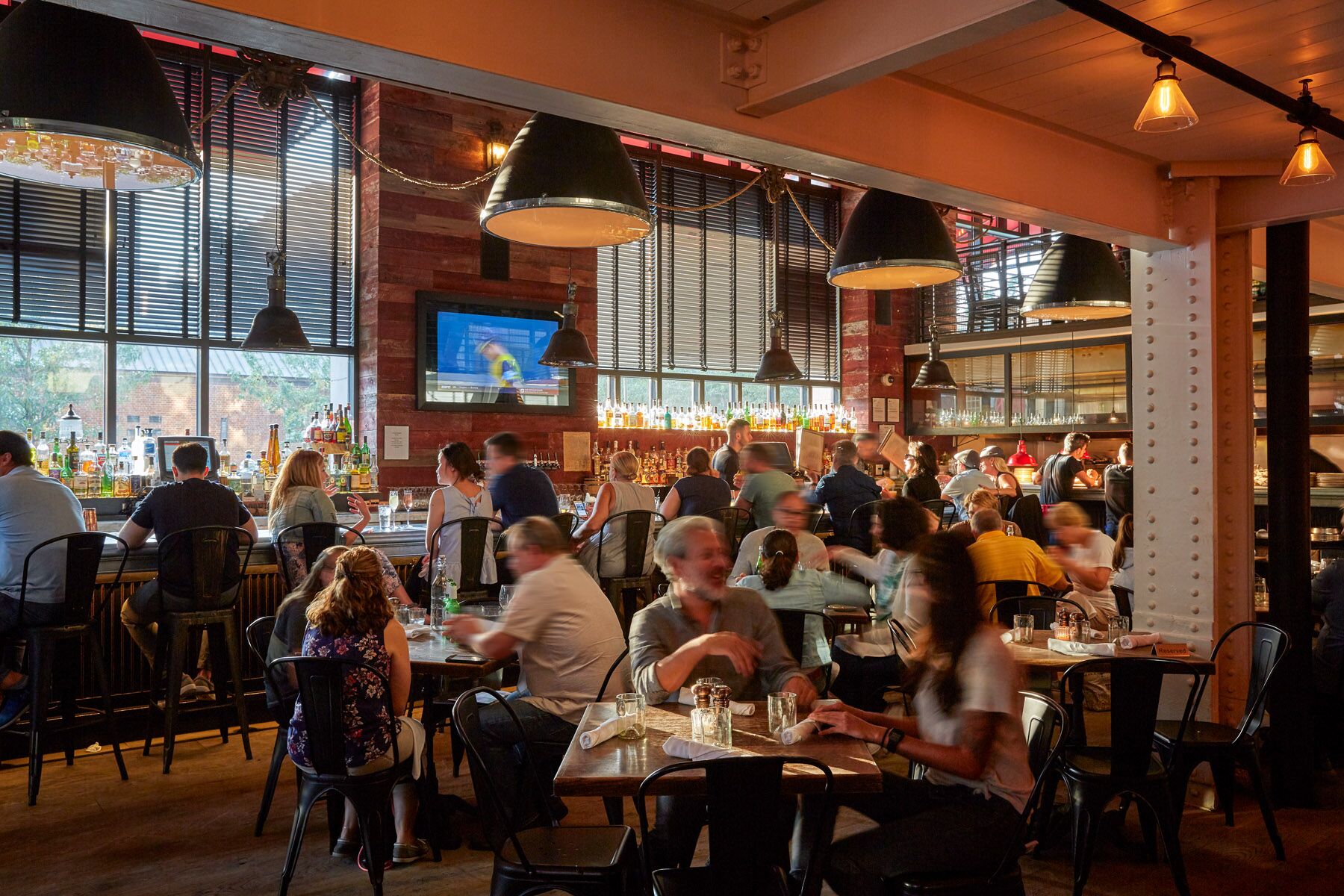 Red Owl Tavern's, Stratus Rooftop Lounge's, and all culinary operations at the Kimpton Hotel Monaco's new Executive Chef Jonathan Dearden is bringing something savory and succulent to the region. Dearden has held an Executive Chef position at Andre Balazs properties in New York, the Jade Mountain Resort in st. Lucia, and several other hotspots across the globe. He crafted and created a new fall menu at Red Owl Tavern that is full of heightened comfort food. It's the perfect blend of a big-city palate with Southern flair.  If you're stopping by the Old City restaurant for dinner, there are several options to consider. The new starters include Spagethhi squash carbonara, crispy brussels sprouts, house-made sausage, and more.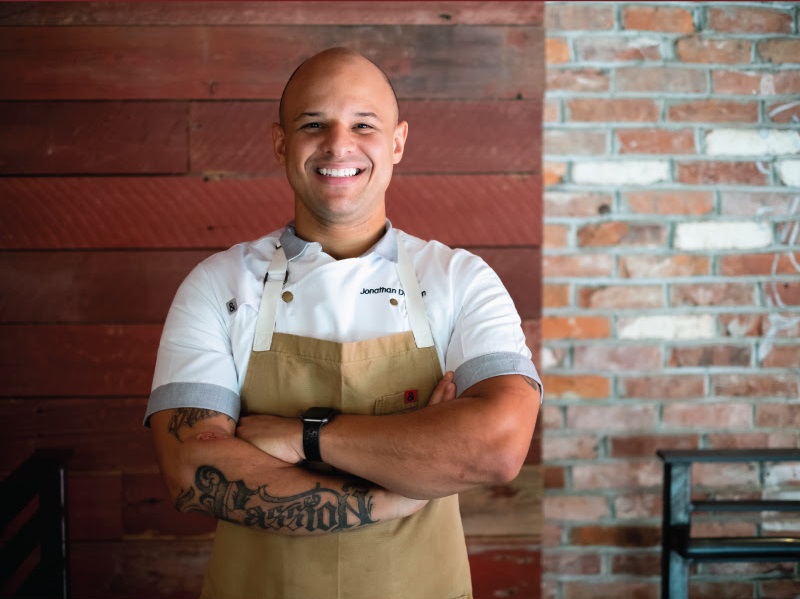 The flavorful entree menu at this Chestnut Street eatery is highlighted by many tremendous options. PA Duck Breast (wild mushroom "farrotto", swiss chard, black garlic molasses), Crab Stuffed PA trout (pickled fennel and watercress salad, lemon vinaigrette), Scallops (celery root, Tuscan kale, apple cider brother), New York Strip (crispy loaded baked potato, broccolini, whiskey au poivre), Lobster Mac and Cheese, and so much more.
There's also a new cocktail, brunch, and dessert menus at this rustic-chic gem. Pair your Shirt Rib Cavatelli with a Smoke & Barrels (Jim Beam Rye, Vida mezcal, amaro, cherry; smoked) cocktail or a Brown Butter Old Fashioned (Bourbon, brown butter, sugar, chocolate, coffee cube).
…
Philly Cider Week
Philly Cider Week returns on Thursday! This week continues the annual libation celebration is always one of the most popular few days of the fall. Several bars, restaurants, lounges, and beer gardens in the city will be participating in this seasonal eight-day soiree. Stop by the countless locations in the area and get some tremendous brews. Kensington Quarters will be hosting an opening-night party this Thursday.
…
This Week in Cocktails: Bloody Blackberry Boulevardier and Coven Puunch

Ocean Prime, one of Center City's most stunning seafood restaurants and steakhouses, is serving up a Bloody Blackberry Boulevardier on Halloween, boasting Widow Jane American Oak Aged Rye, Pilla Apertif, blackberry spiced infused vermouth, black walnut bitters and marashino cherry dipped rim. This gory tipple will be available all evening on Halloween.
…
CO-OP, the lively restaurant and lounge at the corner of 33rd and Chestnut sts., is pouring up a creepy Coven Punch ($12) on Halloween boasting Plymouth Gin, 1/2 oz Crème de Violette, lemon juice, brandied maraschino syrup and garnished with a snowy river black cocktail sugar rim and brandied maraschino.
…
Weekly Events: Halloween Week 2 Edition 
There will be several Halloween-themed parties, gatherings, and community events haunting the city over the next few weeks. During that time, Philly Influencer will have you covered with a rundown of frighteningly good events. 
Wednesday, October 30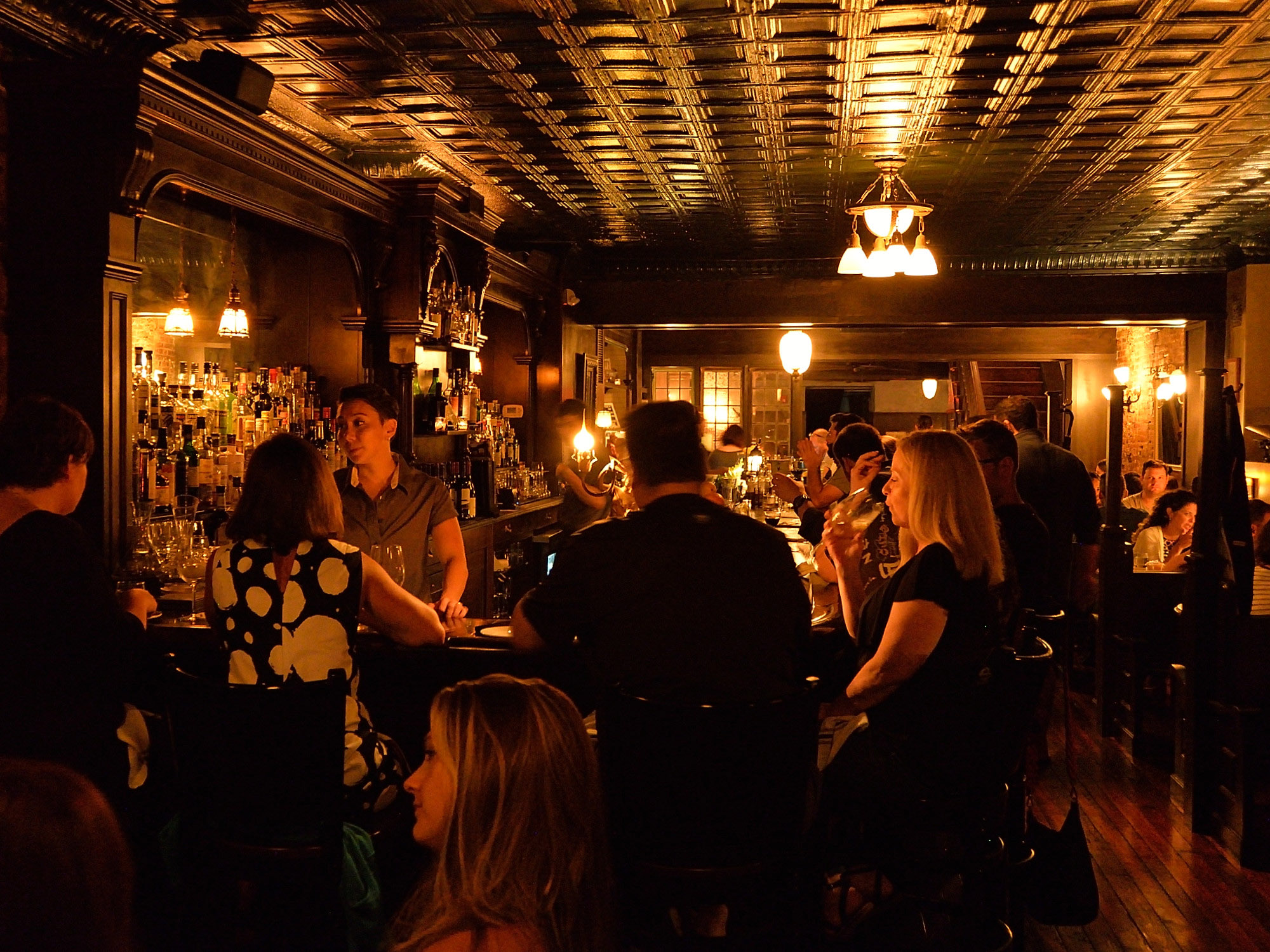 • Pumpkins on the Patio: Royal Boucherie is once again hosting its fun Pumpkins on the Patio event this Wednesday from 6 pm- 9 pm. Guests are invited to toast the season with seasonal Ommegang beers, ciders, and creative pumpkin decorating. Tickets are $10 and get participants a brew and gourd to take home.
…
Thursday, October 31
• Assembly Rooftop Lounge: Assembly Rooftop Lounge is hosting a fright-filled Halloween party from 6-10 pm, featuring specialty cocktails, a costume contest, DJ, and more. Guests can sip on a Haunted Frosé ($14), served with charcoal capsules to turn it black; Aperfall Spritz ($14) a frozen Aperol spritz; Boo Carre ($15), a pumpkin chai veux carre; and a Devil's Reach Golden Ale ($8).
• City Winery's  Karaoke Extravaganza: Artist Allen Stone, an American soul, and R&B singer is debuting his newest album, Building Balance, and touring the country for his first-ever Karaoke Extravaganza Show. He will be heading to City Winery Philadelphia on Halloween night for an unforgettable evening. Allen and the City Winery Philadelphia team are making sure the night is filled with spook-tastic entertainment for all. Guests can enjoy karaoke, games, and prizes all while showing off their scariest and most creative costumes to get a chance to sing with Allen on stage!
• The Crown Royal Monster's Ball: Come lose yourself and be surrounded by decadent debauchery, hellfire energy, sinful escapades, and naughty masquerade. Players from the Philadelphia Eagles will be hosting this killer Halloween party! $10 Advanced Admission Ticket (Includes Complimentary Crown Apple Drink Ticket). There's a complimentary guest list until 11:30 pm w/RSVP.
•Devil's Revenge at JJ Bootleggers: On Halloween night, head over to JJ Bootleggers for their Devil's Revenge Party. Starting at 7 pm, this wallet-friendly party will feature a complimentary drink with your $5 ticket and live DJ entertainment.
•Dracula's Ball at Underground Arts: Underground Arts will be hosting a Halloween Party this Thursday night. Dracula's Ball will feature performances by Conjure One and Statiqbloom. There will be drink specials, and open dance floor, and more.
• Drop it Like It's Hot: a 2000s Halloween Party: The Foundry is hosting a 2000s Halloween party like no other this Thursday. Drop it Like It's Hot: a 2000s Halloween Party will have the best music from a great era in music. Come in costume and be prepared to dance the night away.
• Field of Screams at Field House: Field House will be hosting a blowout Halloween party this Thursday night. Field of Screams will have zombie beer olympics, a best costume contest, drink specials, a live band, and more.
• Frankford Hall-oween: Frankford Hall's Frankford Hall-oween kicks off this Thursday. There will be Mainstay Independent .5L and 1L drafts for $5 and $10. DJ Craig Dash will be playing the best in music at this party that will feature a prize for the best costume.
•Goose Island BOO House: This Thursday night head to the Goose Island Brewhouse for Goose Island BOO House 2019. There will be a Halloween pumpkin patch in the courtyard and your $5 ticket gets you a select pint of Goose Island. Come enjoy live music and much more.
•Halloween Night at Paddywhacks: Paddywhacks Irish Pub will have a Halloween party this Thursday night with costume contests, music, cocktails, and more. Hosted by Miis Troy, there will be an open bar, specials, drag queen performers, and more.
•Halloween Night at SPiN: This Thursday SPiN Philadelphia will host a Halloween party at its ping-pong hotspot venue. There will be tons of people playing in costume, drink specials, music, contests, and much more. The party kicks off at 8 pm.
• Jet Wine Bar: Jet Wine Bar invites guests to Jet Wine Garden this Thursday from5-10 pm for a Halloween Monster Mash, featuring themed cocktails, candy & wine pairing flights, orange wine flights, festive decorations, music and more. Costumes are encouraged! Guests will enjoy specialty cocktails, including the Michael Myers Mule ($10) with Stateside Vodka, apple cider, lime and ginger beer and Black Widow Smash ($10) with El Humoso Smoked Tequila, rosemary, lemon, blackberries and honey.
•Royal Boucherie: Royal Boucherie is getting in the Halloween spirit with a themed Burlesque at the BOOcherie show on Thursday, October 31 at 9 pm. Guests can head upstairs for a spooky night to remember with 8 performances from the likes of Lulu Lenore, Violet Outburst, Fagl Roq, and Ginger Leigh, among the mix. Tickets are $40 and include the burlesque performances, a welcome drink and door prizes.
NOTO Halloween Bash:  NOTO will be hosting 3LAU this Thursday night. The DJ and electro dance music producer will be taking over this spacious venue for a night you'll never forget. The drinks will be flowing at this trendy and upscale bash.
• Silent Philly Halloween Party: Come to Cherry Street Pier this Thursday night. Three DJ's – Red (80's 90's 2000's), Green (Top 40 and EDM), and Blue (Hip Hop) will be blastign music into your headphones all night long as you screen horror flicks. The open-air and artistic venue on the waterfront has everything you need for Halloween night.
…
Friday, November 1
• Art in the Age: Art in the Age is inviting guests in for the release of The Reverend's Universal Spirit and launch of The Good Reverend's Guide to Infused Spirits this Friday from 6 to 9 pm. Imbibers can enjoy a night of mysticism, demonstrations, spiritual vibes and of course – indulgent tipples to kick off the release. The event is free to attend with an RSVP, cocktails are pay-as-you-go, and Star Chart readings are first come, first serve. Aura Portraits are $50 and are by reservation only. Guests can RSVP and make Aura Portrait reservations here.
• Café Ynez: Café Ynez is s celebrating Day of the Dead with some creepy crawly chapulines (grasshopper) specials this  Friday and Saturday, November 2 while supplies last. Adventurous guests can enjoy:
There will also be house-baked pan de muerto, a sweet orange blossom and cinnamon-spiced Day of the Dead bread, with champurrado, Mexican chocolate atole. The bread is insect free.
• Manayunk Haunted Brewery Bash: Manayunk is always a great place to  go for a good time. Halloween weekend is no exception. Manayunk Brewery will be hosting a Brewery Bash. There will be a costume contest, food buffets, and a DJ. This is one of the many passport pass bars in Manayunk. The passport pass will allow you to get into multiple Halloween parties in the area.
• Manayunk Monster Bash: Head over to Mad River in Manayunk for their annual Monster Bash. There will be a light buffet from 6-9 pm. Titos drink specials, VIP open bar, free giveaways, a costume contest, and more.
---
You can follow Candis McLean on Twitter (@CandisRMcLean) and e-mail her at [email protected].
Subscribe, rate, and review all Philly Influencer podcasts here. Follow Philly Influencer onTwitter, Facebook, and Instagram.