The Spotlight of the Week: Franky Bradley's Five Year Anniversary Specials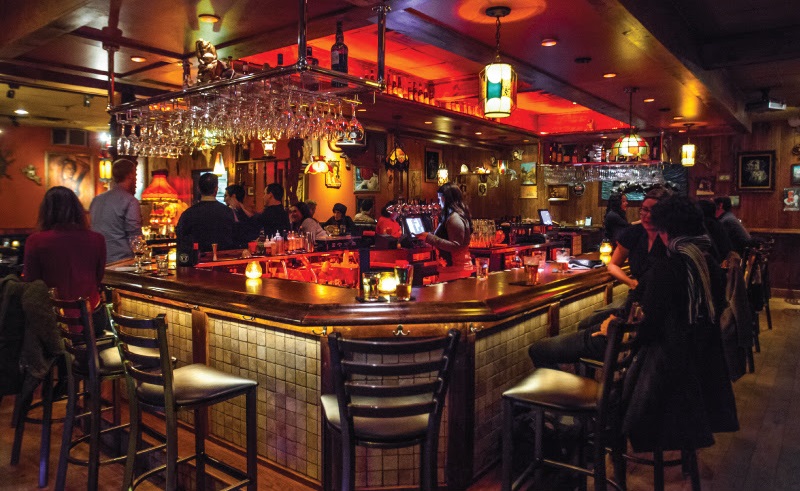 Franky Bradley's serves up old-time American classics & cocktails each day in the heart of Center City. The American restaurant and bar is celebrating five wonderful years in business through Friday, January 31. You can enjoy $5 specials all week long. They have crispy fried chicken sliders, warm spinach & artichoke dip, Franky's meatballs (made with beef, veal, pork, and slow cooked marinara with garlic bread), and more. Pair those options with a Cucumber Mule (Effen Cucumber Vodka, ginger agave simple, fresh lime, and ginger soda)  or The Pug (Jim Beam Black Whiskey, sweet vermouth, chocolate bitters, and an orange twist).
…
National Hot Chocolate Day
Move over Irish Coffee, National Hot Chocolate Day is coming up on Friday, January 31 —  and what better way to celebrate the timeless cold-weather beverage than by cozying up with a full mug? From classic confections to spiked concoctions, the below restaurants and bars have the answers to all your chocolatey desires.
• Art in the Age: Art in the Age, Old City's one-of-a-kind tasting room, home bar supply, and bottle shop, is serving up an exclusive menu feature created in partnership with historic Philadelphian neighbors Shane Confectionery to highlight Shane's house-made drinking chocolate. The libation named Shane's Sipper ($14) will be served warm and boasts Shane's Drinking Chocolate, Art in the Age Chichory Root Vodka, Kinsey American Whiskey, Cream Float, and Chocolate Shavings.
• Assembly Rooftop Lounge: Assembly Rooftop Lounge, the glamorous rooftop hotspot overlooking Logan Circle, offers a delicious take on a chocolatey cocktail. Guests are invited to come for the views and stay for the Hot Chocolate Eclipse ($14), made with Mount Gay Rum, artisanal chocolate blend, and French cream and served with a freshly brûléed, house-made marshmallow and chocolate-dipped spoon.
• Café Ynez: Café Ynez, the all-day Mexico City-inspired BYOB diner on Washington Ave, has a delicious Hot Chocolate ($3) available on their menu year-round, perfect for pairing with a Mexican pastry. This steaming treat, made with Mexican spiced chocolate, satisfies all on its own, but guests can spike things up by adding their favorite spirit – Café Ynez is BYOB!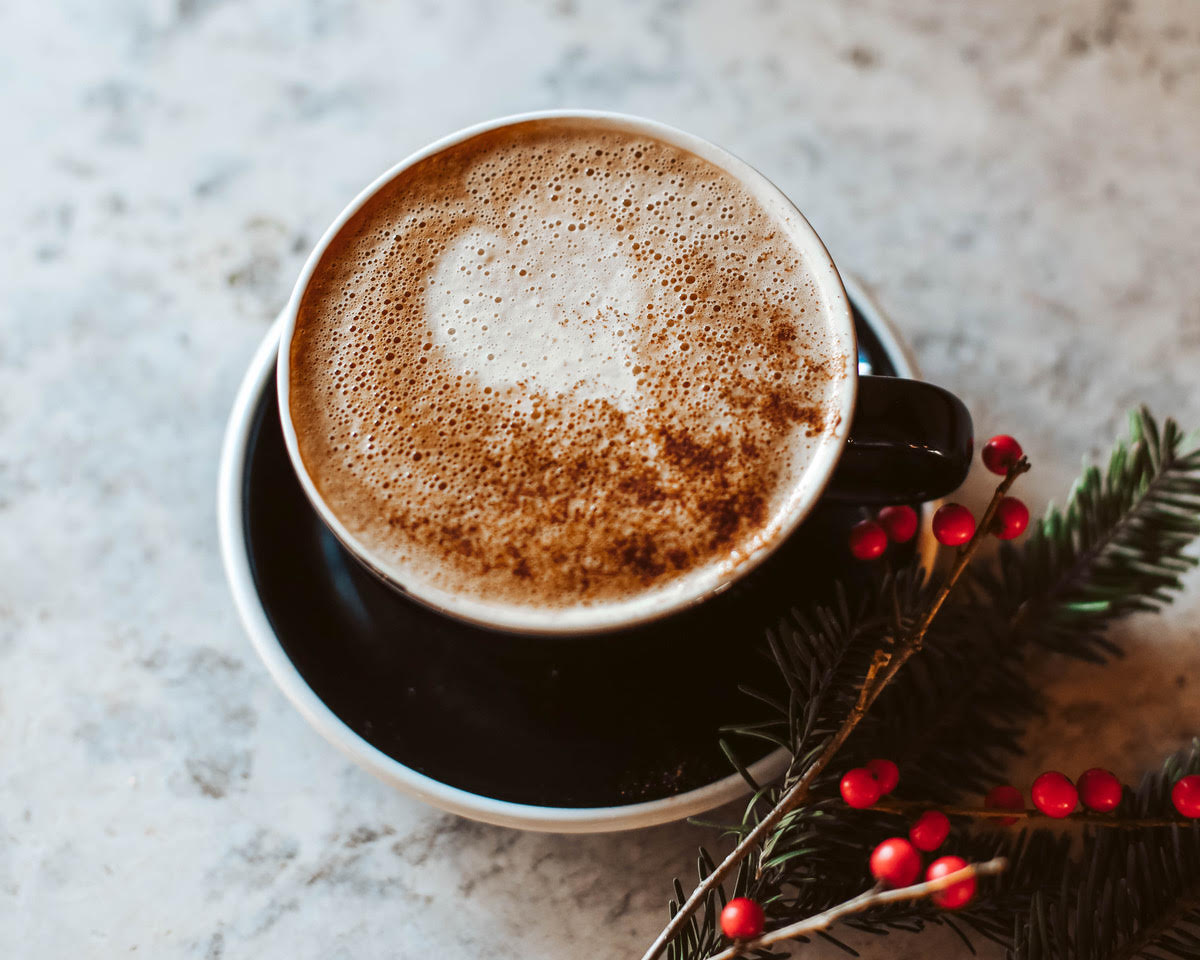 • Devil's Den: Devil's Den, Philadelphia's top destination for import and craft beers, celebrates National Hot Chocolate Day in style with a delicious and rich non-alcoholic Hot Chocolate ($5) perfect for young and old. Imbibers can also create boozy versions of the cold-weather beverage and upgrade their Hot Chocolate with their favorite liquor including Black Velvet Toasted Caramel Whiskey ($10).
• Saxbys: Saxbys, Artisanal hot chocolate merges with sheer beauty in Saxbys Ruby Hot Chocolate, which highlights the recently FDA approved pink chocolate — which tastes like white chocolate, raspberries, and milk chocolate with an exceptionally creamy consistency. The irresistible and delicious ruby hot chocolate features house-made ruby ganache, steamed milk and is topped with a lil' ruby disc.
• Scoop Deville: Scoop Deville, Philadelphia's favorite ice cream institution located inside The Bourse Food Hall, celebrates National Hot Chocolate Day with not one but five unique hot chocolate creations. Guests can look forward to a traditional Hot Chocolate ($3.70) or cheers to the holiday with a special Peanut Butter Cup, Salted Caramel, S'Mores, and Unicorn (marshmallow fluff, whipped cream, and cotton candy crunch) version for $5.09 each. All hot chocolates are served with a choice of either whole milk or soy milk.
…
Puppy Bowl + Super Bowl Packages
On Saturday, February 2, animal lovers and sports fans alike are invited to join Morris Animal Refuge at Devil's Den for a Puppy Bowl Viewing Party featuring food and drink specials and a VIP (very important pet) from 3 to 6 pm. In addition, Jet Wine Bar and Philadelphia Brewing Company are hosting watch parties featuring themed libations and snacks and are inviting imbibers to raise a glass to man's best friend and their furry feline companions.
• Jet Wine Bar: Jet Wine Bar, Philadelphia's "global vineyard," is inviting guests to watch the Puppy Bowl at 3 pm while enjoying themed food and drink specials. Imbibers can sip a Greyhound ($9), made with Stateside Vodka, grapefruit, and lemon, a Good Boy ($9), made with Bird Dog apple whiskey, lemon, and honey, and glasses of Yard Dog White Blend and Red Blend from Australia for $8 a glass. Food specials include Paw-corn with truffle and black pepper for $3 and Pups in a Blanket served with spicy ketchup for $6.
• Philadelphia Brewing Company: Philadelphia Brewing Company, one of Philadelphia's oldest and largest brewing companies, is not only known for it's brews, but also its love of animals, which is why they will be showing both the Kitten Bowl at 2 pm and the Puppy Bowl at 3 pm on Sunday. Guests are invited to enjoy pints of Working Cat Pale Ale in celebration of the furry festivities with $1 from each sold going to Morris Animal Refuge. In addition, guests can enjoy $3 pints of Kenzinger. If they're lucky, viewers might even be able to spot brewery cat Duke himself cheering on his feline family during the Kitten Bowl.
…
Those planning the ultimate SB LIV watch party can elevate their spread this year with some of the city's best BBQ from Rex 1516 and Crab Nachos and Guacamole from Café Ynez. The Eagles may not be playing in this year's Championship game, but that doesn't mean the watch party has to be as disappointing as the Birds' season. These Super Bowl Catering specials from Rex 1516 and Café are sure to score a touchdown at every Super Bowl party: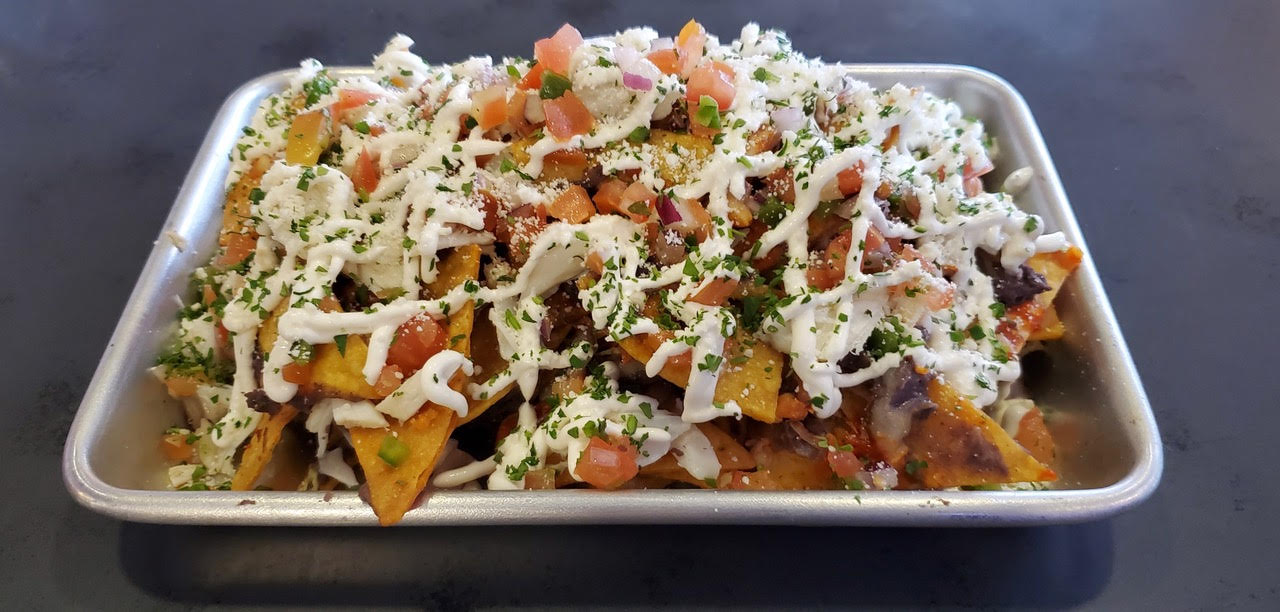 • Rex 1516: Rex1516, South Street's Southern-inspired hot spot, knows the best way to throw a baller watch party is with wings and ribs. Party hosts and -goers can look forward to four dozen smoked chicken wings with Memphis, chipotle molasses, house-made ranch dressing, and Carolina barbecue sauces as well as two whole racks of smoked spare ribs with BBQ rub and brushed in Memphis BBQ sauce AND half a pan of shells and cheese, served with coleslaw and pickles, all available for $140.
• Café Ynez: Café Ynez, the all-day Mexico City-inspired BYOB diner on Washington Ave, is offering football-lovers a tray of crab nachos served with lump crabmeat, queso Oaxaca, cheddar cheese, black beans, pickled jalapeños, guajillo salsa, and cream for $140 or 80 oz. of house-made guacamole, freshly made and served with house-fried chips for $95.
The Super Bowl Catering Specials feed approximately ten people each, and will be available for pickup on Sunday, February 2nd at Café Ynez (starting at 9 am) and Rex 1516 (starting at 11 am). Orders have to be submitted by Thursday, January 30th.
…
Weekly Events
Each week, Philly Influencer picks the best parties, events, and social gatherings the area has to offer.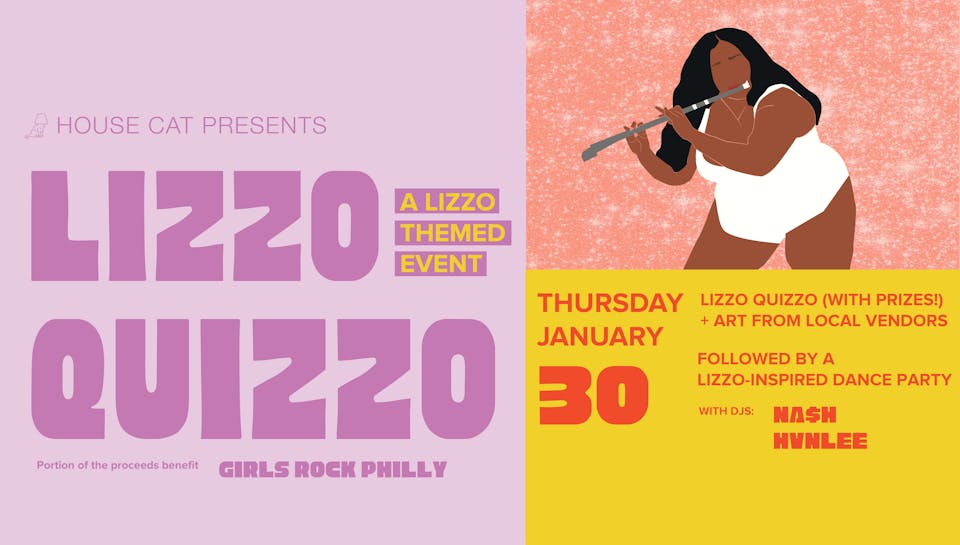 •Lizzo Quizzo at Underground Arts: Recent Grammy winner Lizzo will have a night dedicated to her at Underground Arts this Thursday. The singer-songwriter, rapper, and flutist will be the feature of a quizzo night. The Lizzo-themed quizzo event will feature art from local crafters, a dance party, and DJs NA$H and HVNLEE.
• The Gathering: Head to The Rotunda this Thursday night for The Gathering. There will be live break dancing, art, music, and more at this hip-hop themed soiree. West Philly will be jumping with the energy at this neighborhood popular event.
• Vango Fridays: Every Friday you can enjoy amazing rooftop views of Philly at Vango Lounge and Sky Bar from 9 p.m.- 2 a.m. Club King DJ, DJ Spontane, and other DJs will be making their rounds throughout the night. There will be drink specials, bottle service, and more.
• Chestnut Hill on Ice: This annual event has the masses coming back each year. Chestnut Hill on Ice will sweep the area with ice sculpting, ice skating, wine tastings, cocktails, restaurant deals, and more. Don't miss your chance to enter a winter wonderland this weekend.
Featured Event 
---
The Twisted Tail's Distiller's Talk & Whiskey Tasting with Greg Metze
The Twisted Tail, the popular Southern-inspired restaurant, bar and live music venue on Headhouse Square, is hosting a Distiller's Talk & Whiskey Tasting with Old Elk Master Distiller, Greg Metze on Wednesday, February 5 from 6-8 pm. This event is part of The Twisted Tail's quarterly "Tales of the Distiller" series of panel-lead, live interviews of local distillers accompanied by spirit tastings. Metze will be on stage in the upstairs Juke Joint with a panel of The Twisted Tail Bourbon Club members, bartenders, and members of the media to discuss the craft of his distilling process and the 40+ years of experience he has in the industry. The whiskey veteran will also lead the panel and guests through an Old Elk spirits tasting.
Tickets are $35 and can be purchased here
---
You can follow Candis McLean on Twitter (@CandisRMcLean) and e-mail her at [email protected].
Follow Philly Influencer on Twitter (@PHL_Influencer),Facebook and Instagram.