•Academy of Natural Sciences of Drexel University: Just because the Academy of Natural Sciences of Drexel University is temporarily closed because of the pandemic doesn't mean kids and families can't enjoy the antics of their favorite live animals and talk with friendly scientists about nature and the environment. This month, the museum presents two new free online programs aimed at connecting kids to science from their own homes in fun and educational ways. Plus, on Saturday and Sunday, June 13 and 14, the Academy's popular annual Totally Turtles Weekend makes its debut online.
Live! From the Academy will take place at 1 p.m. every Friday through the summer. Using the Academy's Facebook Live for instant engagement, Academy experts will present different live animals and bugs (invertebrates!) from the museum's collection at each 5- to 10-minute session. Participants get to enjoy the antics of romping opossums, squirmy snakes, acrobatic tarantulas, exotic-looking scorpions, and more. They'll be encouraged to ask questions via the chat feature, and videos of each session will be available on Facebook for late viewing.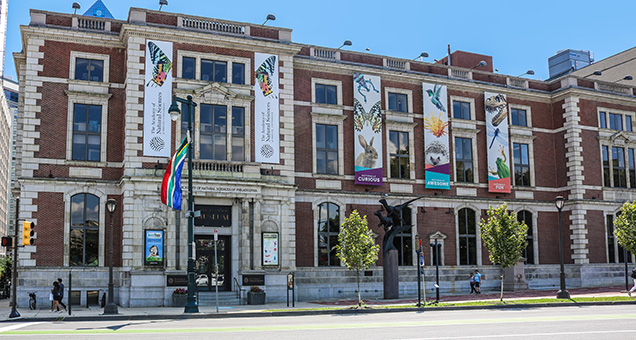 The first installment in the new Ask the Scientists! Zoom program for kids launches at 3 p.m. on June 9. For each lively half-hour session, Academy scientists and educators will set the stage with short presentations of the topic at hand, then let the kids take over with their questions. Sessions on June 9, 16, and 23 will focus on our world during the pandemic and will explore topics including Earth and the Environment, My Backyard, and Collecting for Kids. For more details about topics and how to register for each free session, click here.
Totally Turtles Weekend has gone virtual! Join the Academy Saturday and Sunday, June 13 and 14, to celebrate all things turtle, tortoise and terrapin with exclusive new downloadable Science from Home lesson plans, resource links to learn more, and live animal encounters via Facebook Live at 10 a.m. and 12 p.m. Plus, at 2 p.m. each day, tune in to Facebook for the ever-popular "Turtle Thunderdome," where the Academy's tortoises and turtles compete for a tasty treat: fresh crickets!
…
• The Franklin Institute: The Franklin Institute's digital platform Franklin@Home is expanding to create more virtual adaptations of its programs, to connect with and unite the community during its closure. As the new digital platform evolves, it offers even more public live elements, professional development for educators, and exclusive member opportunities.
Weekly Facebook Live Events:  
Mondays at 3 p.m. | COVID-19 Q&A 

Reinforcing the Institute's reputation as a trusted source for science communication, Chief Bioscientist Jayatri Das, Ph.D., delivers the latest COVID-19 updates and takes questions from audiences, garnering nearly 102,000 cumulative views since March 16.

Tuesdays at 5:30 p.m. | Science Happy Hour @ The Search Bar 

Raise a glass to science. Local scientists join our resident bartender and adult programs specialist Adam Piazza for a digital happy hour on Facebook or Instagram Live. Virtual attendees can learn how to make one of our featured scientists' favorite drinks, along with some of its history, and then cheers to a live Q&A session.

Wednesdays at 3 p.m. | #FranklinOutside 

Once weekly, Rachel Valletta, Ph.D., the Institute's Environmental Scientist, delivers a Facebook live video on a topic related to the environment or climate education—including the launch event on how to spot and kill spotted lanternfly eggs. During Valletta's Franklin Outside weekly episodes, nearly 27,000 individuals have joined since April 8.
Thursdays at 7:45 p.m. | NightSkies@Home with Chief Astronomer Derrick Pitts 

In a virtual adaptation of Night Skies – a popular in-museum community event—Pitts inspires the curious to discover the night sky from their backyard and to-date the once-weekly Night Skies@Home has received nearly 56,000 views since April 2.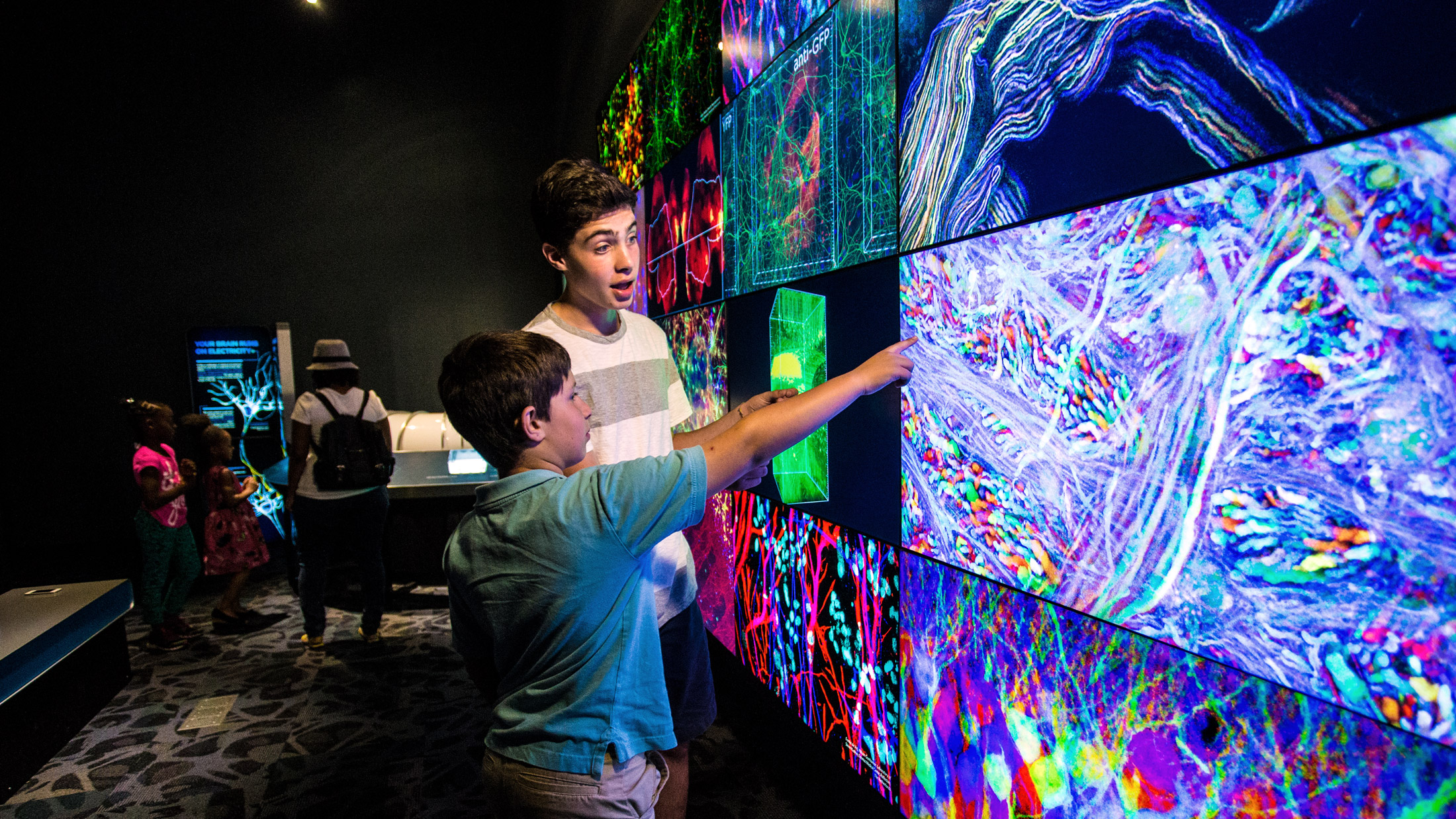 LIVE Zoom Events:    
Science + Stories engages children through an interactive read-aloud of a children's book followed by a simple hands-on science demonstration using household materials. Science + Stories is a virtual adaptation of Leap into Science, a national science and literacy program led by The Franklin Institute. Wednesdays at 11:00 a.m. | Children ages 3-8 
Live Science Shows is an interactive, explosive live show led by a science educator from their home, delivered directly to the homes of students and families. A virtual adaptation of Traveling Science Shows, which typically take place in a school assembly setting. Fridays at 1:00 p.m., Tuesdays at 11:00 a.m. | K–8 grade | Member Exclusive
…
• Philadelphia's Historic District: The Betsy Ross House will take its 12th annual Flag Fest online for 2020 starting with Betsy, herself, raising the flag over her House to celebrate Flag Day on Sunday, June 14.   Virtual festivities continue during National Flag Week with programming set for 1 p.m. daily through Saturday, June 20.
The Betsy Ross House hosted its first Flag Day event on June 14, 1891, and has long been the site of the city's official commemoration.  In 2008, the star-spangled celebrations of the early 19th century were revived and, since then, the House has hosted full slate of events, spanning all of National Flag Week.  While the House is closed as a result of the coronavirus, officials were determined to keep the tradition alive.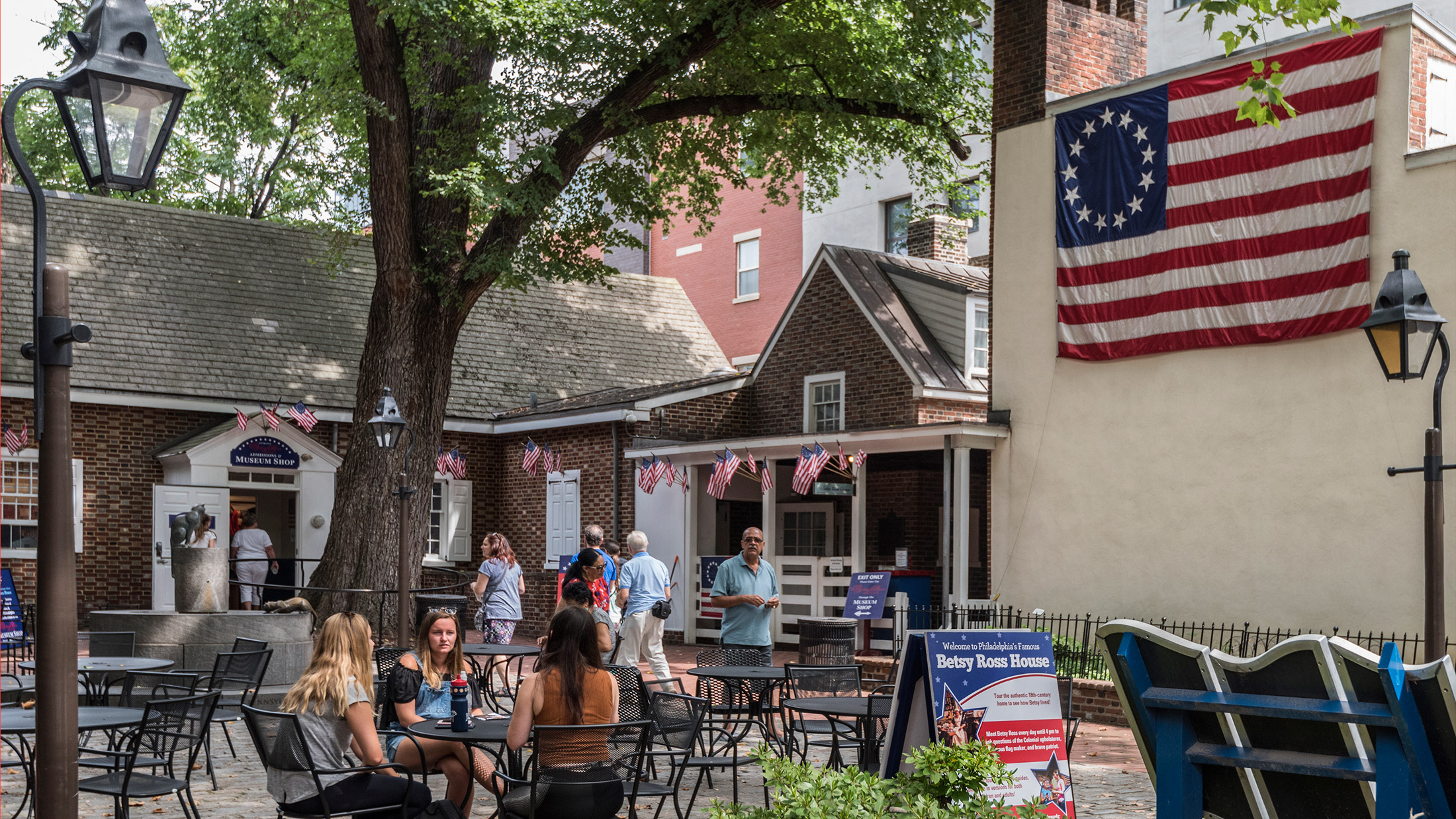 "Flag Fest has been our signature event for more than a decade and nothing was going to stop us from continuing the tradition of celebrating the Stars & Stripes with a whole week of free, family fun," said the House's director, Lisa Acker Moulder.  "We look forward to welcoming visitors back to the House when it is safe and to Flag Fest returning bigger and better than ever in 2021.  In the meantime, we hope families will join us online each day for everything from flag history, to chocolate making, to magic and more!"
In addition to the live flag raising on June 14, Flag Day will feature a virtual cocktail party in partnership with Old City's Art in the Age.  Art in the Age will be posting a signature Flag Day drink and guests are invited to mix up the signature drink and join Betsy Ross and other local celebrities in toasting the red, white and blue at 5 p.m.  Programming continues online at 1 p.m. Monday, June 15 through Saturday, June 20. Each program will last ten to 15 minutes.  Log on for a Q&A with Betsy, storytelling, a chocolate-making demonstration, even a live magic show.  There will also be daily giveaways and the opportunity to support the Betsy Ross House.
…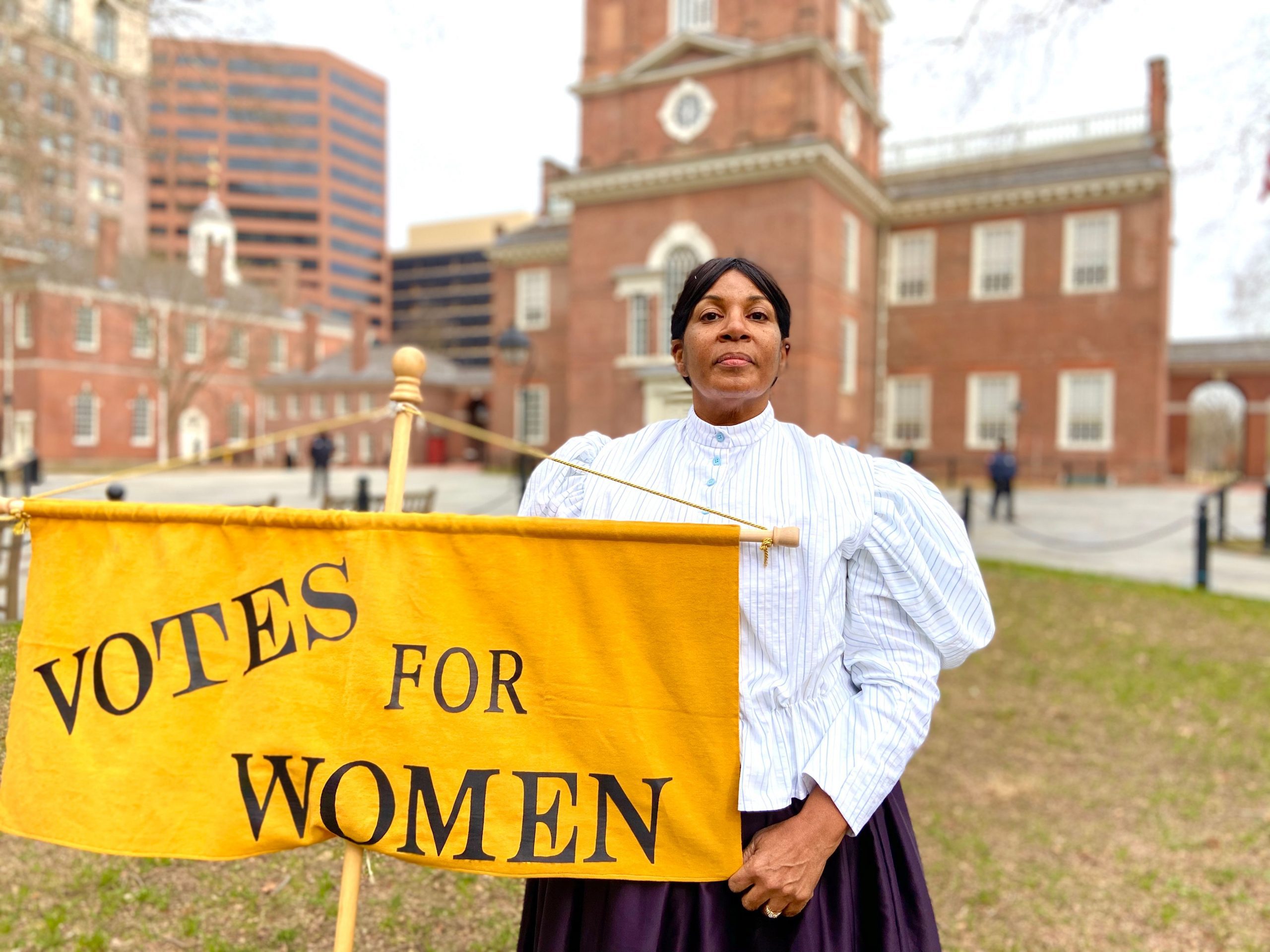 The year 2020 marks the 100th anniversary of the ratification of the 19th Amendment, which removed prohibitions based on gender for voting rights. This important moment in history will be commemorated throughout the year by a collaboration between Independence National Historical Park (INHP) and Historic Philadelphia, Inc. (HPI). Proclaiming Liberty and Justice will run from March through September with educational and immersive experiences throughout the Independence National Historical Park, commemorating women's history, the fraught path to the 19th amendment, and issues relevant today. HPI and INHP will fill out the year with additional programs highlighting women's history as well.
This summer, actors, known as History Makers, will portray Lucretia Coffin Mott, Frances Watkins Harper, and Alice Paul, some of the real women who led the movement at different moments in time from its start in 1840 through the ratification of the 19th Amendment in 1920. The appearances will take place Wednesdays through Sundays from June 17 – September 27 (12 noon – 3 pm). Visitors will be able to interact with, hear from, play with, or march alongside one or more of these History Makers for free throughout Independence National Historical Park and talk with them about their efforts for women's suffrage and other causes important to them.
…
•PAFA: The Pennsylvania Academy of the Fine Arts (PAFA) has announced that its summer programming for 2020, including its Continuing Education, Summer Art Camp for Kids, and Teen and Pre-College Programs, will be conducted online through virtual learning platforms. This updated format, a response to the continuing public health threat of COVID-19, will ensure that PAFA's signature summer public programs can be held in a way that prioritizes the health and safety of the PAFA community, including campers, parents, students, staff, and instructors.
"Summer programs are an essential facet of PAFA's mission to celebrate the power of the arts with our community," said Monica Zimmerman, Vice President of Public Education and Engagement. "Although the current health crisis has forced us to reimagine the ways in which we will engage with our audiences this summer, PAFA's talented instructors and staff are thrilled to share these vital programs with the public. In the midst of this moment of uncertainty, art and creativity are more important than ever."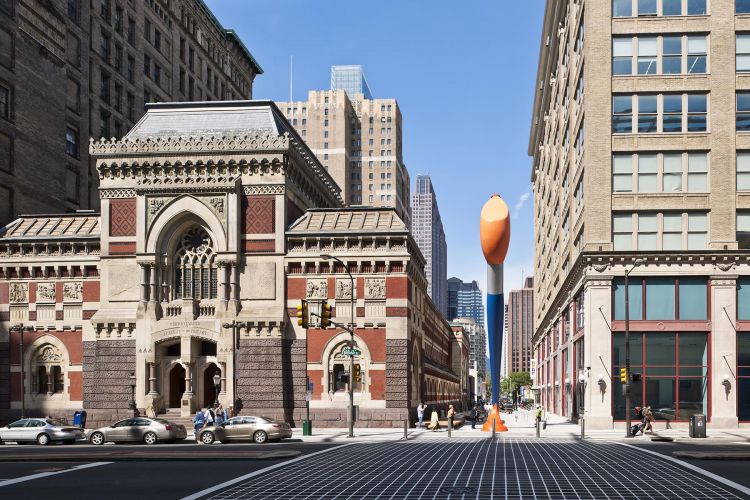 At the end of the week, campers will share their creations in a virtual exhibition for friends and family. A daily virtual art camp schedule is now available, which illustrates a breakdown of a typical day of PAFA Summer Art Camp in the new virtual setting.
Registration is now open. Details are available at the Summer Academy webpage.
Registration for Summer Intensives is open now. Details, including information on discounts and scholarship opportunities, are available at the Summer Intensives webpage.
…
• Philadelphia Film Society: Stuck at home? Watch the newest independent releases! The PFS Virtual Theater allows the Philadelphia Film Society to bring curated films you love directly into your home. Partnering with arthouse distributors, PFS offers films that would otherwise be seen on the big screen, with the added bonus that all virtual screening tickets purchased directly via the PFS website support their mission to bring you the best in entertainment and education.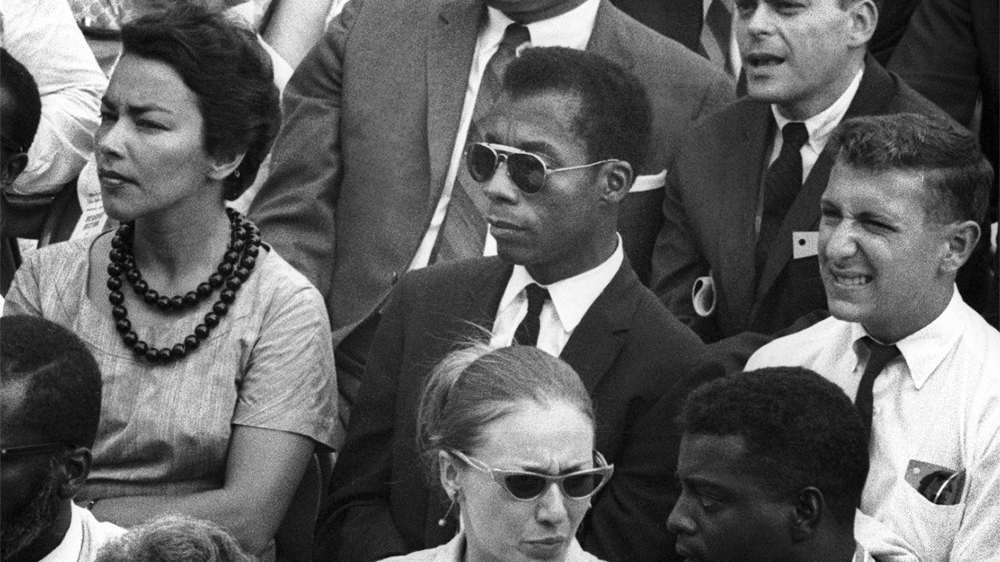 …
• Philadelphia Orchestra: Over these past days and nights, following the tragic murder of George Floyd, the people of Philadelphia—and so many places throughout our country—have been stating unequivocally that Black Lives Matter. The Philadelphia Orchestra believes deeply in this inalienable truth.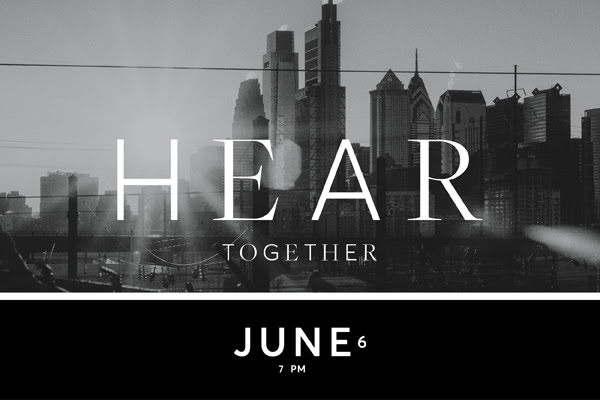 On Saturday, June 6, the Philadelphia Orchestra had planned to present HearNOW: An At-Home Gala. That event will now take place on June 20. This Saturday, June 6, at 7 p.m., the organization will live stream HearTOGETHER: A Healing Conversation in Music and Words. HearTOGETHER will feature a conversation with Wynton Marsalis and Valerie Coleman, as well as a performance by Wynton and the world premiere of Valerie's Seven O'Clock Shout, her second Philadelphia Orchestra commission, dedicated to frontline workers in the COVID-19 pandemic. The HearTOGETHER live stream will be available on www.philorch.org and on Facebook page.
The Philadelphia Orchestra dedicates HearTOGETHER to George Floyd, Ahmaud Arbery, Tony McDade, Breonna Taylor, and the countless Black Lives wrongfully and tragically lost before them, and to the value and dignity of all Black Lives.
---
You can follow Candis McLean on Twitter (@CandisRMcLean) and e-mail her at [email protected].
Subscribe, rate, and review all Philly Influencer podcasts here. Follow Philly Influencer on Twitter, Facebook, and Instagram.