Labor Day Specials 
Labor Day is Monday, September 7. The long weekend will bring summer rays and an extended break from the workweek. Here are a few places you can get some great food and drinks in the city region.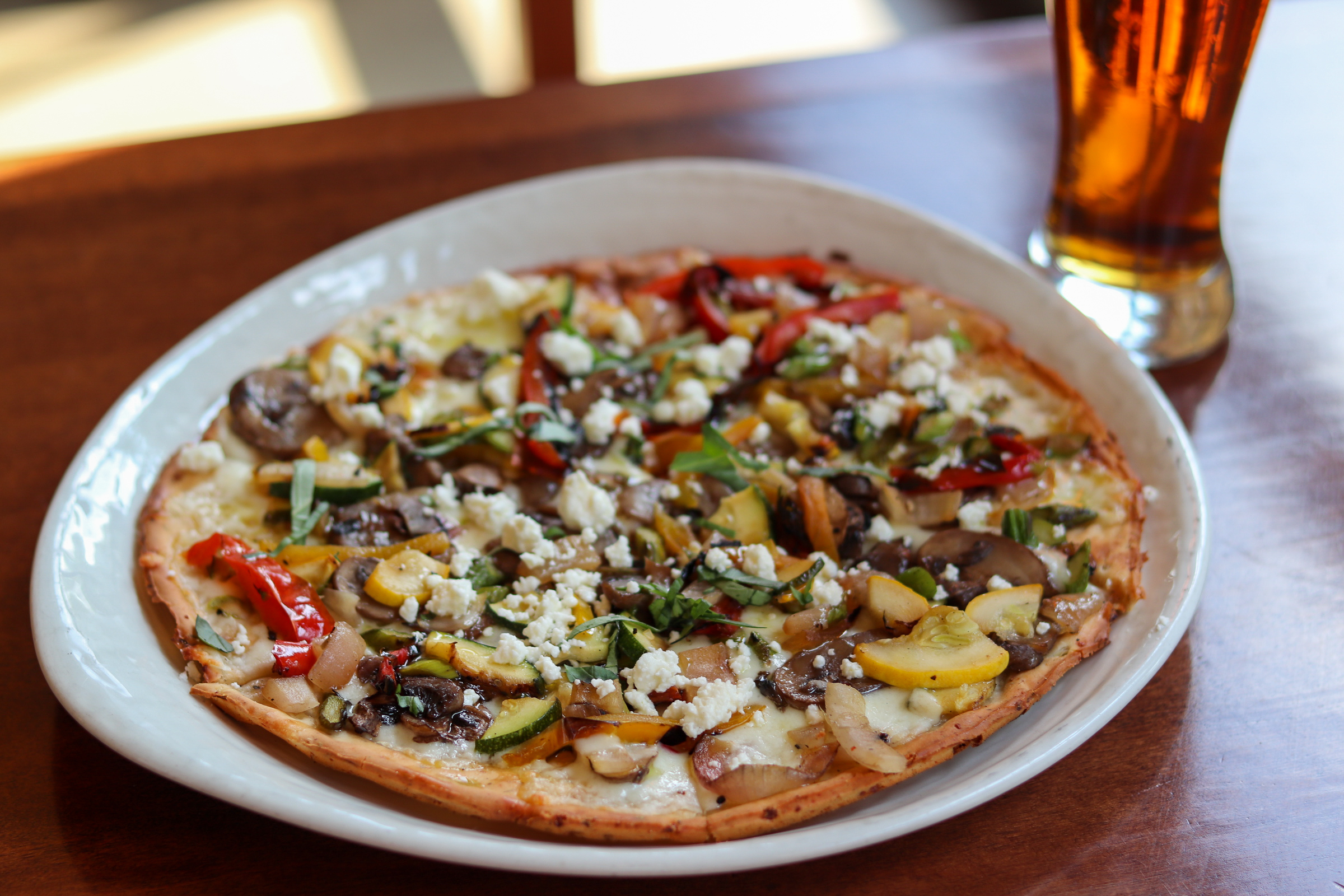 •  Boardroom Spirits
Boardroom Spirits has recently launched a new line of Vodka & Soda including Cranberry Lime made with Boardroom FRESH Cranberry Vodka, Grapefruit Citrus featuring FRESH Citrus Vodka, and Pineapple Ginger made with FRESH Ginger Vodka.
The ready-to-drink canned cocktails retail for $12.99 and are sold in packs of four, 12-ounce cans (355 ml). The Vodka & Sodaline has a 'crushable' 4.5% ABV and are made with the distillery's GMO-free, naturally flavored vodka and real fruit – nothing else. Boardroom's canned cocktails pack a flavor punch that clocks in at only 99 calories per serving.
There's a $5 flat-rate delivery fee within 30 miles of the distillery (including Philadelphia). Place orders online here.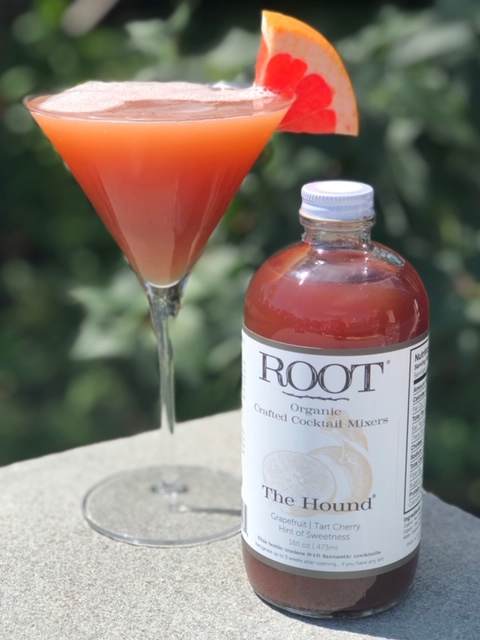 • Chaddsford Winery
Chaddsford Winery will be open for outdoor seating on Fridays, Saturdays and Sundays with limited seating, and reservations are strongly encouraged. Curbside Pick-Up is available as well Friday through Sunday from 11 a.m. to 6 p.m. The Peddler's Village Tasting Room (Lahaska, PA) is open seven days a week for walk-up orders of takeaway wine by the bottle and glass, as well as wine slushies.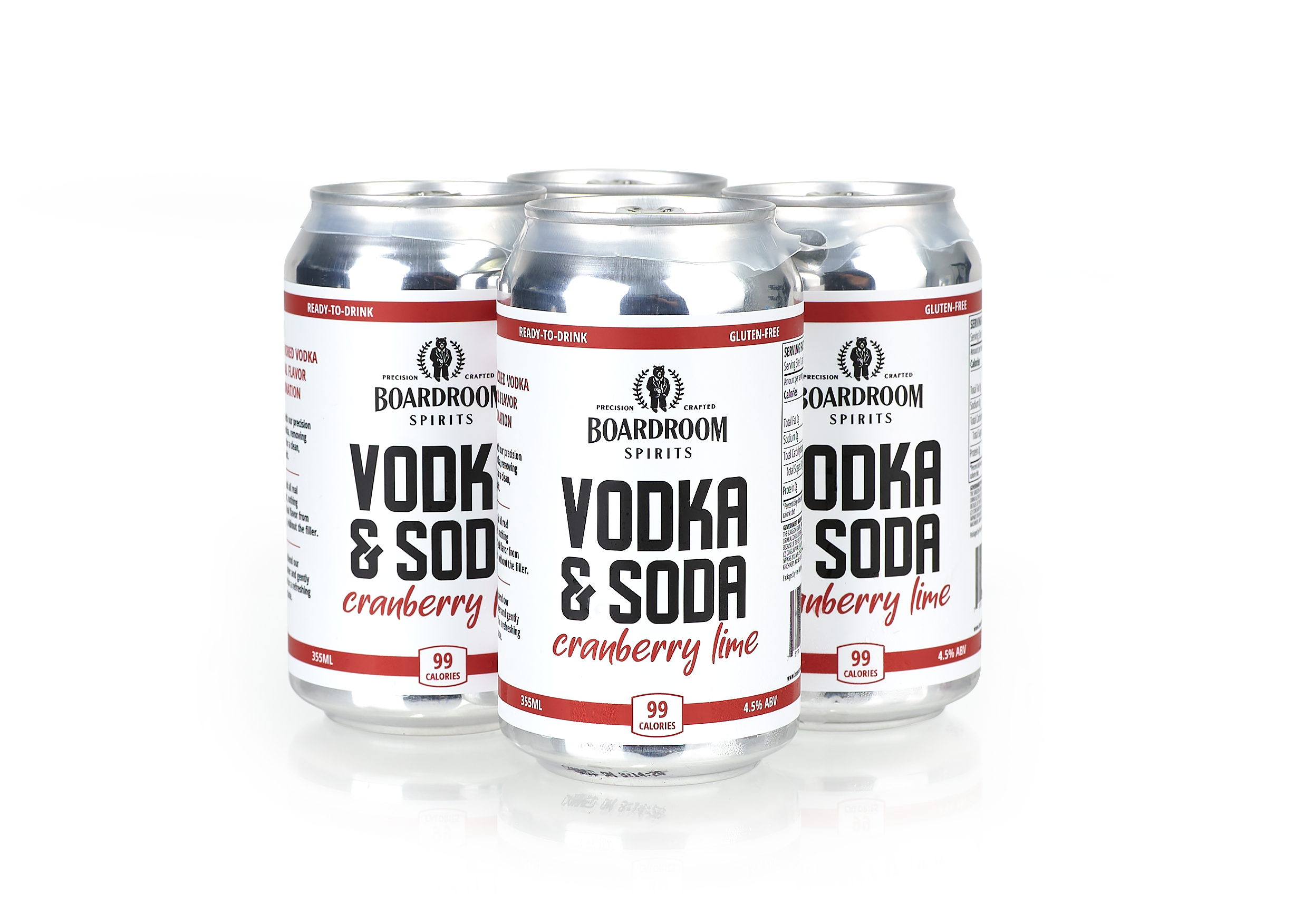 • Iron Hill Brewery & Restaurant
Iron Hill Brewery & Restaurant has a brand-new menu, which features some new additions, as well as some popular old favorites. Hearth baked pizzas (with the option to substitute cauliflower crust), new sandwiches, salads and brewhouse entrees are available at all 17 Iron Hill locations. Staying at home? Be sure to pick up a four-pack of Iron Hill's most popular beers, like the Kryptonite Double IPA or the Black is Beautiful Imperial Stout, or grab a growler of your favorite draft (beer options dependent on location).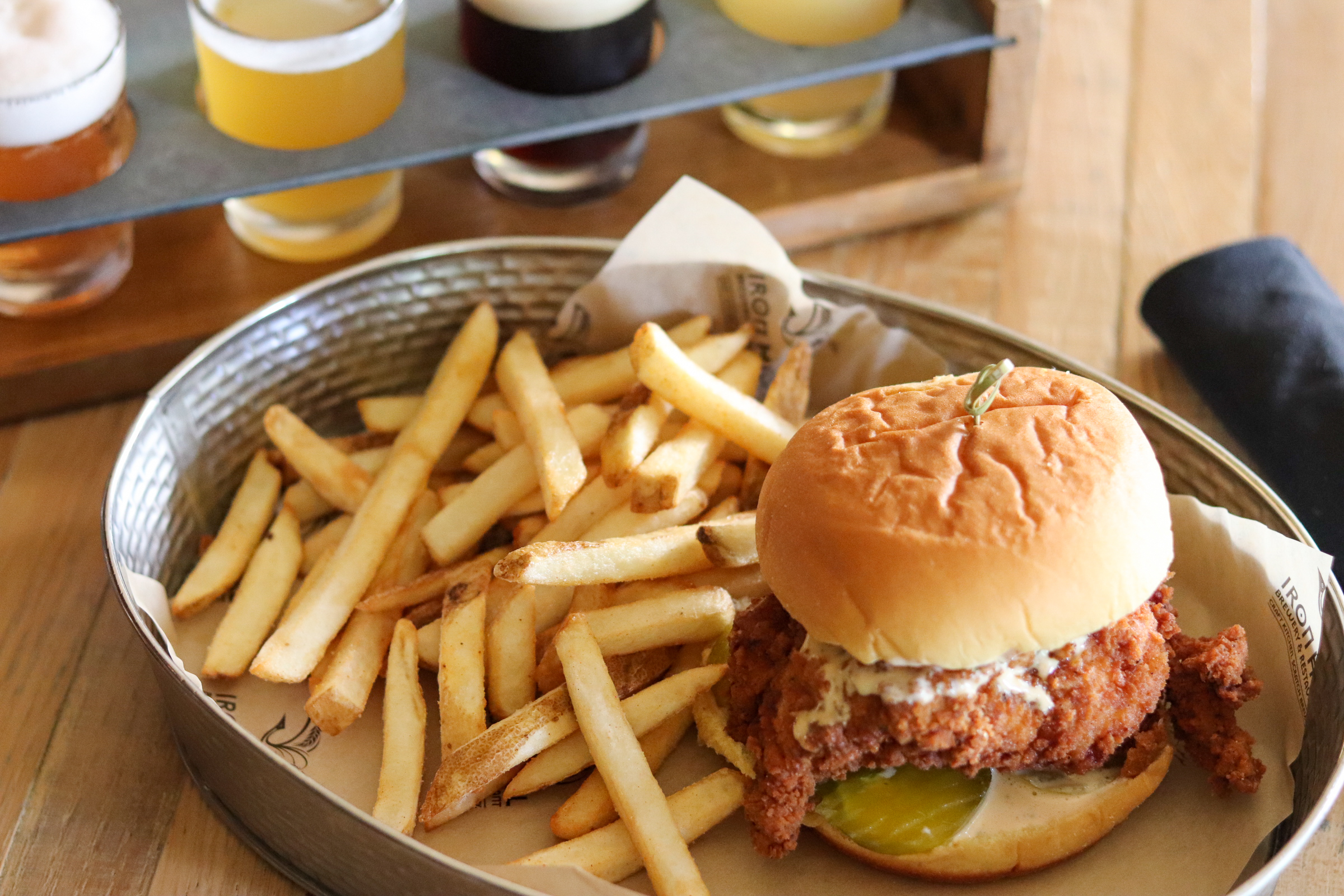 • ROOT Crafted
Staying at home to enjoy the Kentucky Derby this Labor Day weekend? Fix yourself a delicious and simple cocktail with ROOT Crafted! Using The Hound, with notes of tart grapefruit, the Hound Brown Derby is a deliciously tart twist on the popular Derby Day cocktail.
Recipe:
2 oz. ROOT Crated The Hound
2 oz. Bourbon
Add all the ingredients into a cocktail shaker filled with ice, shake and strain into a cocktail glass. Garnish with a grapefruit slice. ROOT Crafted is available at numerous PA Fine Wine & Good Spirits stores in the Philadelphia and Philadelphia suburbs area.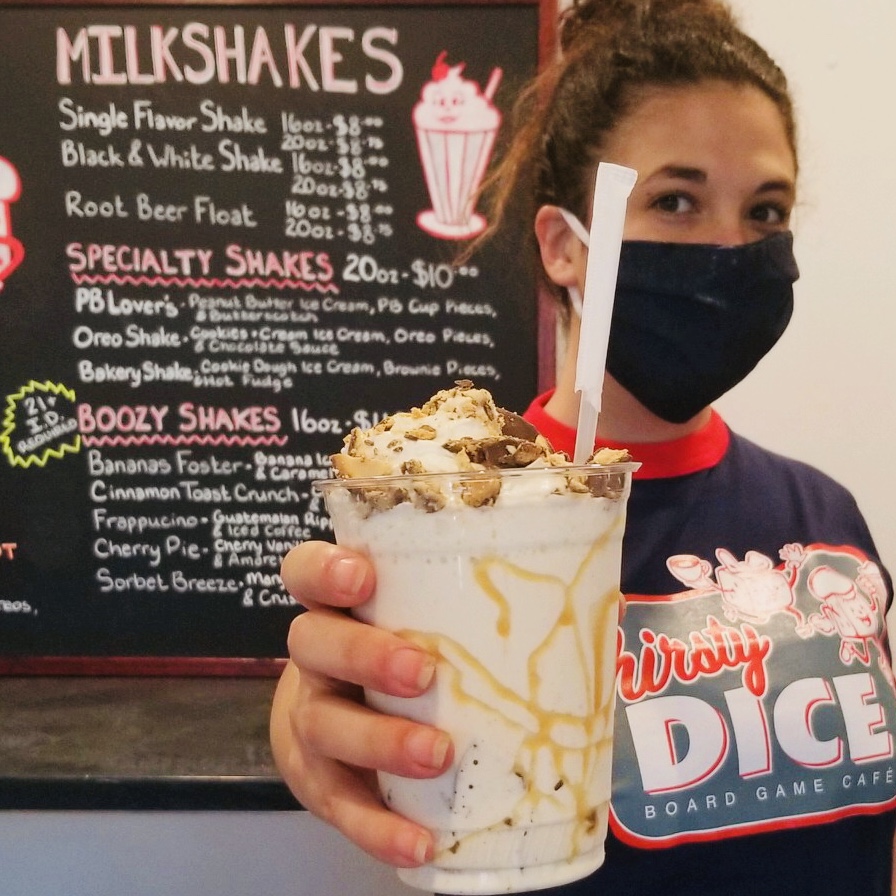 • Thirsty Dice
Thirsty Dice Scoop Shop features Bassets ice cream in a dozen tempting flavors, loads of toppings, and milkshakes for adults ($12) and kids ($10). Scoops are available in a cup, sugar cone, or waffle cone starting at $4.50. Pints ($7.75) and quarts ($12.00) are also available to go.
Thirsty Dice is also stocked up on board games for kids to keep the fun going into the school year. There are classics like Apples to Apples and Scrabble and new games like Mariposas, Wingspan, and Pandemic.
Receive a free 2-scoop sugar cone with a $25 purchase or more of retail games during September 4-6.
…
Fun Summer Pop-Ups in Philly
These sister restaurants are keeping things lively with community-driven pop-ups bringing in some of Philly's greatest culinary talent, with an emphasis on partnering with chefs and restaurateurs that have been displaced by the pandemic and/or are just finding the footing in the local restaurant scene.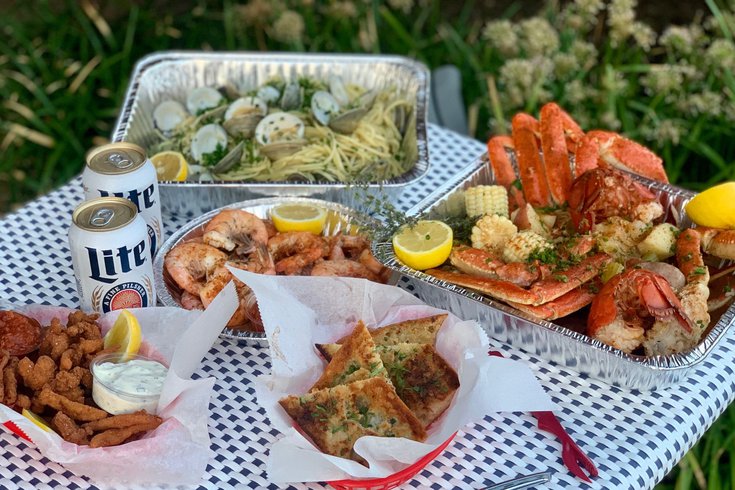 •  The Seafood Shack at Sunset Social (September 5)
There's a Seafood Shack pop-up coming to Sunset Social, hosted by its sister restaurant Walnut Street Cafe. Think paper-lined tables, rolls of paper towels for napkins and, of course, stellar seafood from oysters, fried clam strips, lobster rolls and more — everything you love about a seafood shack down the shore (from food to ambiance), without having to leave the city. It's worth noting that these offerings are primarily for pre-sale via Tock. Limited walk-ins will be available.
•  Sate Kampar Dinner Pop-Up at Walnut Street Cafe (September 11)
Ange Branca and the Sate Kampar team are making themselves at home at Walnut Street Cafe for a one night only kitchen takeover. The $65 three-course prix-fixe will boast an array of Malaysian classics including Umai, Dagaing Salai, Kampar Ice Kachang (descriptions below). Additionally, a $35 beverage pairing will be offered alongside a traditional pulled Malasyisan black tea.
Menu Highlights
Umai: sliced raw fish marinated in lime juice, chilies and ginger mixed with sweet onions and crushed peanut candy.
Dagaing Salai – Smoked beef rehydrated in a spicy coconut curry
Kampar Ice Kachang – a bowl filled with jellies, cold pandan noodles, nuts and sweet beans topped with shaved ice and drizzled with coconut nectar, rose syrup and milk.
•  Sate Kampar Pop-Up at Sunset Social (September 12)
Starting at 3 p.m., all are invited to enjoy some Malaysian street food at the hands of the legendary Ange Branca and the Sate Kampar team. The fun and crave-worthy street food dishes can be enjoyed on Sunset Social's 1.2 acres of socially distanced green space and seating.
Menu Highlights
Ramly Burger (Malaysian street burger, double patty, cheese, sauce, wrapped in a thin omelet, Philly Bread sweet potato bun) $15
Achat $8 (Veggies pickled twice in sambal, candlenut oil, and peanut)
Curry Chips $8
Kaya Toast Ice cream sandwich $8
…
Dining in Chestnut Hill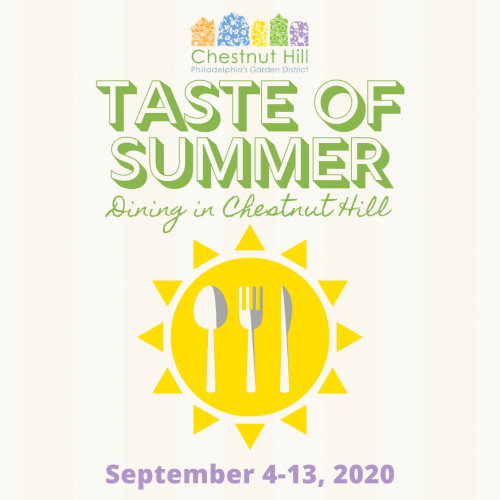 Kick off your Labor Day Weekend and stroll Germantown Avenue to enjoy amazing culinary specials and support local Chestnut Hill restaurants during A Taste of Summer: Dining in Chestnut Hill. This special, nine-day culinary experience taking place from September 4 – 13 will give diners the opportunity to taste delicious meals from neighborhood eateries and enjoy limited-time summer menu items. From prix fixe menus to à la carte options to take out, you'll find an incredible selection of meals and treats throughout Philadelphia's Garden District.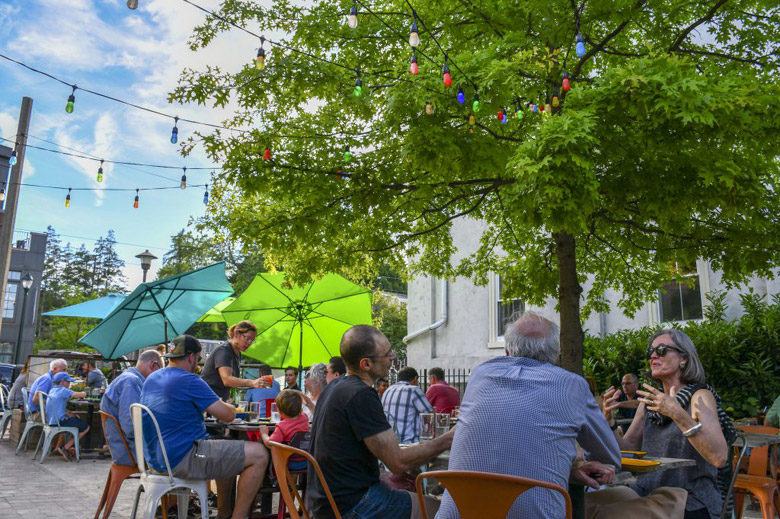 There will be outdoor seating at most restaurants in Chestnut Hill, and summer specialty items from participating restaurants will be available for dining in or for takeout, curbside pick-up, and delivery. Specialty items may be part of breakfast, lunch, or dinner menus. Links to participating restaurants and their Taste of Summer food items are included in the attached release.
"Every summer, Chestnut Hill hosts a Restaurant Week to highlight its varied and outstanding dining destinations. This year's Taste of Summer: Dining in Chestnut Hill is special for its focus on chefs' new and innovative menu items rather than discounts on regular fare like a traditional Restaurant Week," says Philip Dawson, executive director of the Chestnut Hill Business District. "We're asking customers to come out and support our local restaurants during this challenging time, and in return, they will enjoy fresh seasonal limited-edition dishes and cocktails, against the lush backdrop Philadelphia's Garden District."
…
Forsythia Reopens with New Food and Cocktail Menus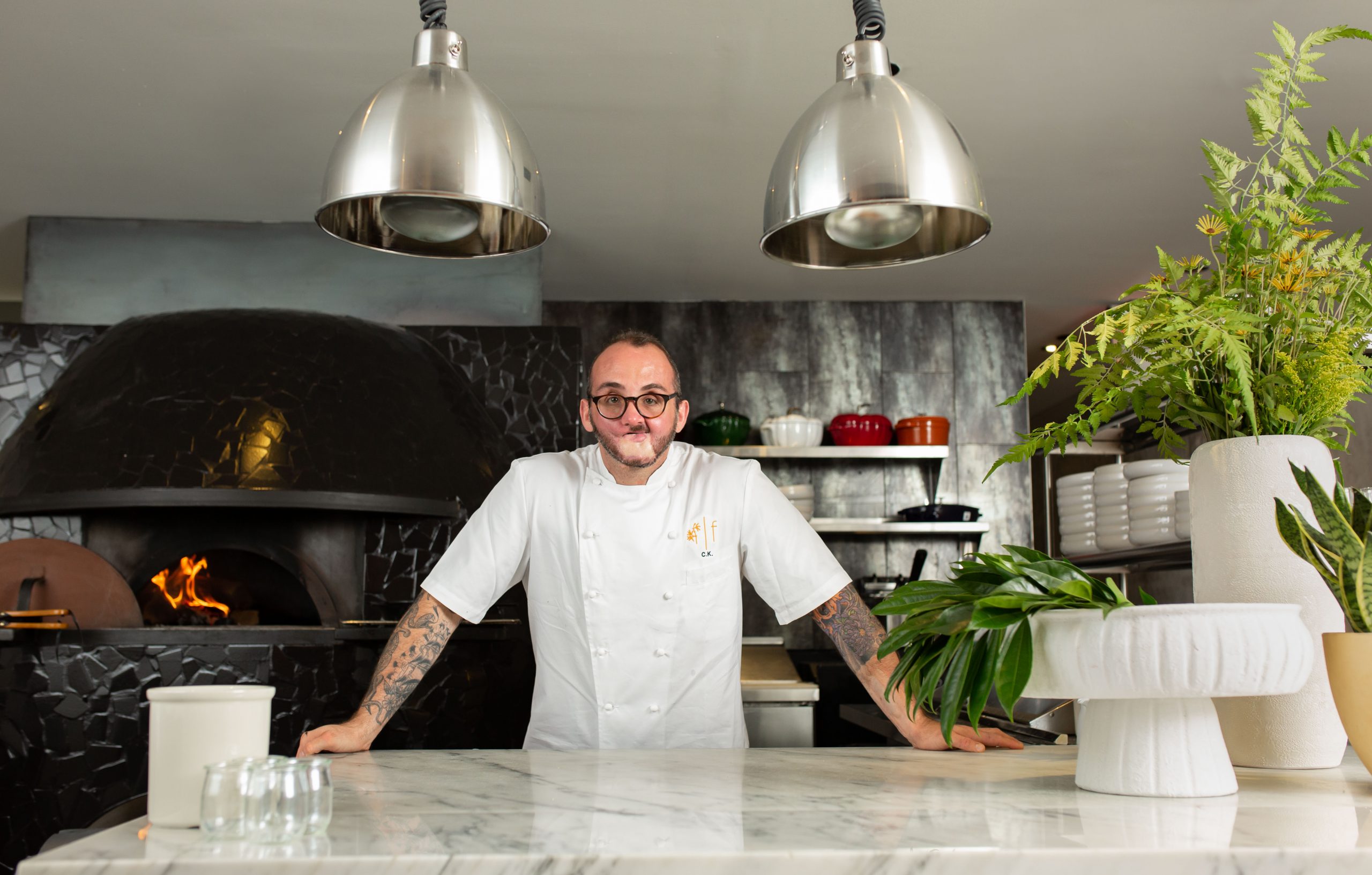 Forsythia, Old City's French bar and restaurant helmed by  Chef Christopher Kearse, reopened for takeout, delivery, and outdoor dining, weeks ago. After taking some time off in July and August to work on a smart and safe reopening concept, the team at Forsythia is now back with a stellar new food and cocktail menu as well as a  plant-filled "streetery" out front with six socially-distanced tables for outdoor dining. Take-out options, delivery and to-go cocktails will be available, too.
"We've missed doing what we love most and can't wait to get back to the kitchen," said Chef/Owner Kearse. "Our new food and beverage menu is the perfect mix of French-inspired summer fare and therefore perfect for outdoor dining in our new streetery."
The restaurant's new dinner menu includes a fun array of small plates including  Corn Soup with Tarragon Crab Salad, Coconut, Sunflower Seed Granola,  Fluke Crudo with Pickled Cherry Tomato, Corn Nuts, Coconut Sour Cream, and  Tomato Tartine with Sweet & Sour Tomato Jam and Avocado.  
Large plates include Forsythia's notorious  Burger Royale with Raclette and Comeback Sauce, as well as new creations such as  Roasted Trout with Almond Butter, Preserved Lemon, Frisée, Haricot Verts,  Tri Tip Steak with Creamed Truffle Spinach, Smoked Cippolini Onions, Red Wine Caramel Beef Jus and  Seared Scallops with Ranch Powder Potatoes, Pearl Onions and Tzatziki. Dessert-lovers can look forward to  Chocolate Torte with Tonka Whipped Cream, Lemon Curd and  Angel Cake with Buttermilk Ice Cream, Mango Sorbet, Honeycomb.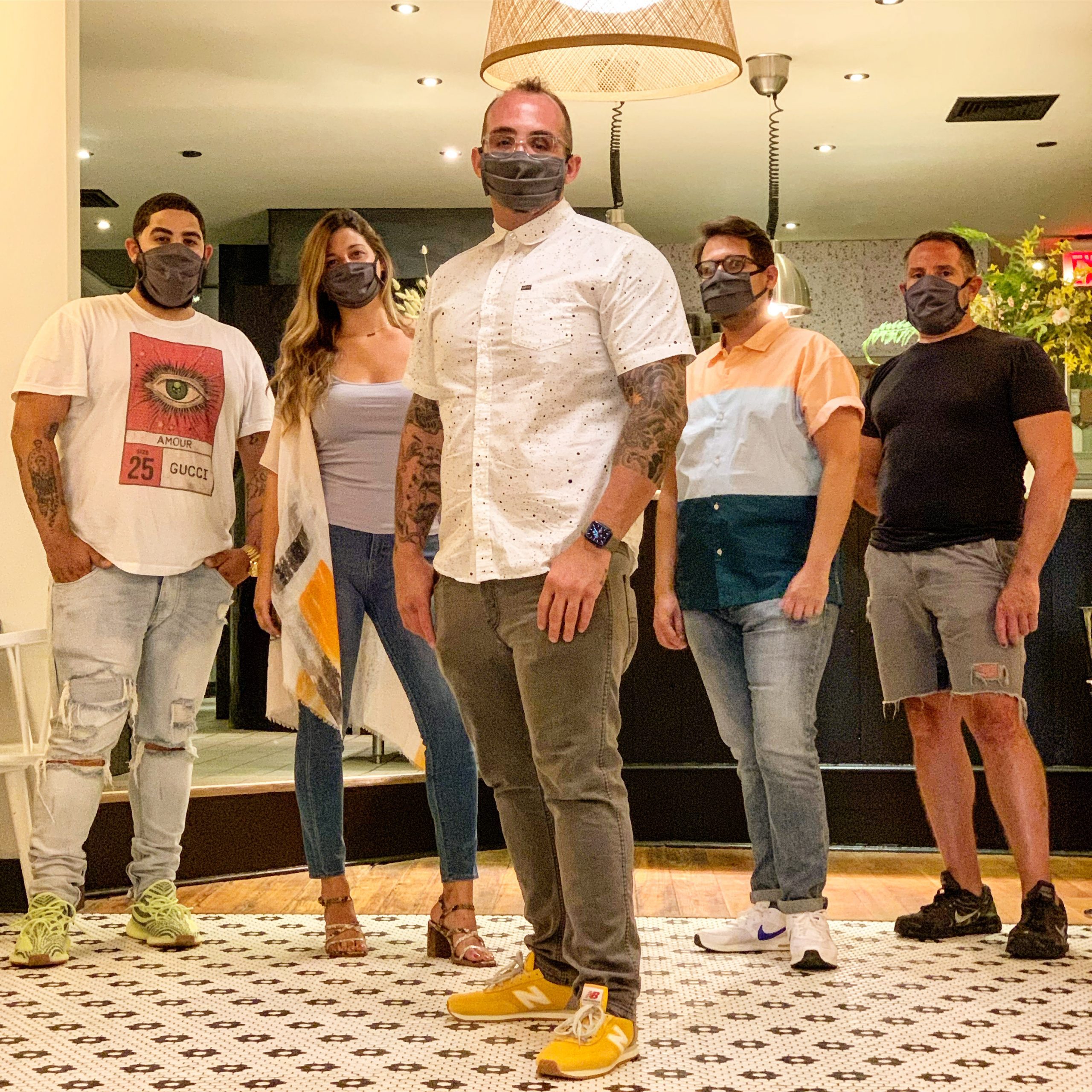 In addition to the delicious foods,  General Manager Jennifer Camela and  Head Bartender Tomas Oliver are upping Forsythia's new dinner and take-out game with a mix of excellent still, sparkling, and clarified craft cocktails. Imbibers can look forward to delicious creations such as  Sunday Driver with  Rum, Lillet Rouge, Lime Cordial, Sparkling Rosé,  Presently Waiting (Clarified)  with  Calvados, Pineapple, Rum  and  This is Dorsia with Pomegranate Vodka, QuinQuina and Lime Cordial. 
Forsythia's COVID safety precautions include the installation of glass walls, separating the bar and kitchen team from customers using the bathroom, frequent sanitizing of tables, chairs and door handles, strict mask policy, high-quality boxes for traveling and take-out, and more.
Reservations are highly recommended. The restaurant's new operating and business hours are Wednesday through Sunday from 4-10 p.m.
…
Café Ynez Launches New Menu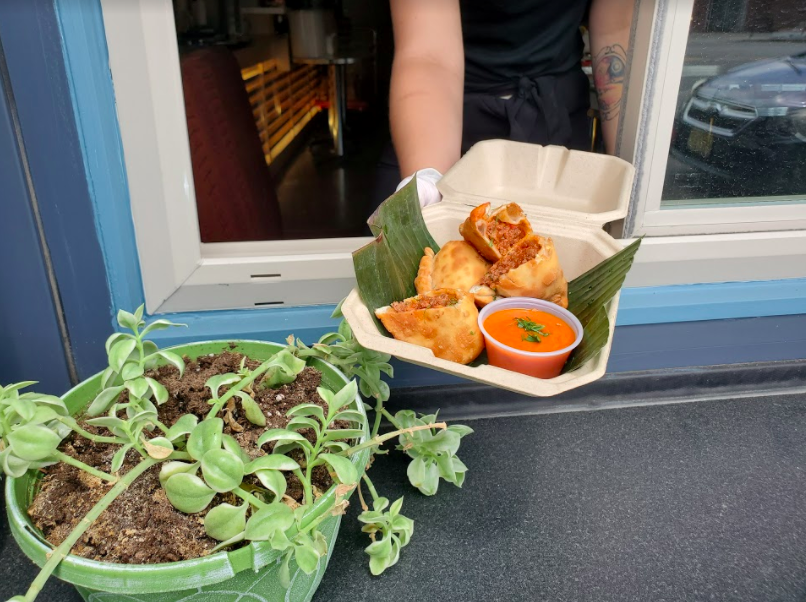 Café Ynez, the all-day Mexico City-inspired diner on Washington Ave, that just recently introduced a take-out window, perfect for picking up authentic Mexican fare — contagion-free.
Guests are invited to check out the new window and indulge in the restaurant's all-new take-out menu boasting Huitlacoche Empanadas ($9), Picadillo Empanadas ($9), Chipotle Cauliflower Bowl ($8), Shrimp Cocktail ($13), Chicharron Preparado ($10), Deep Fried Sweet Plantains ($4), and more.
Café Ynez is also offering fun family meals for four-to-six people. Taco-fans can build their own taco platters with a choice of Chicken Tinga ($42), Chicken Breast ($42), Fried Cauliflower ($49), Pork Carnitas ($45), Flank Steak ($69), Shrimp ($69), and Tilapia ($69). All platters come with salsa verde, pico de gallo, lettuce, limes, refried black beans, cotija cheese, Mexican Rice, and soft tortillas.
The restaurant's regular menu is available for take-out as well or for delivery via Caviar and Grubhub. Café Ynez is open Tuesday through Saturday from 11 a.m. – 8 p.m.
…
Art in the Age Offering Delivery, Announce Pop-Up Collab with Shane Confectionery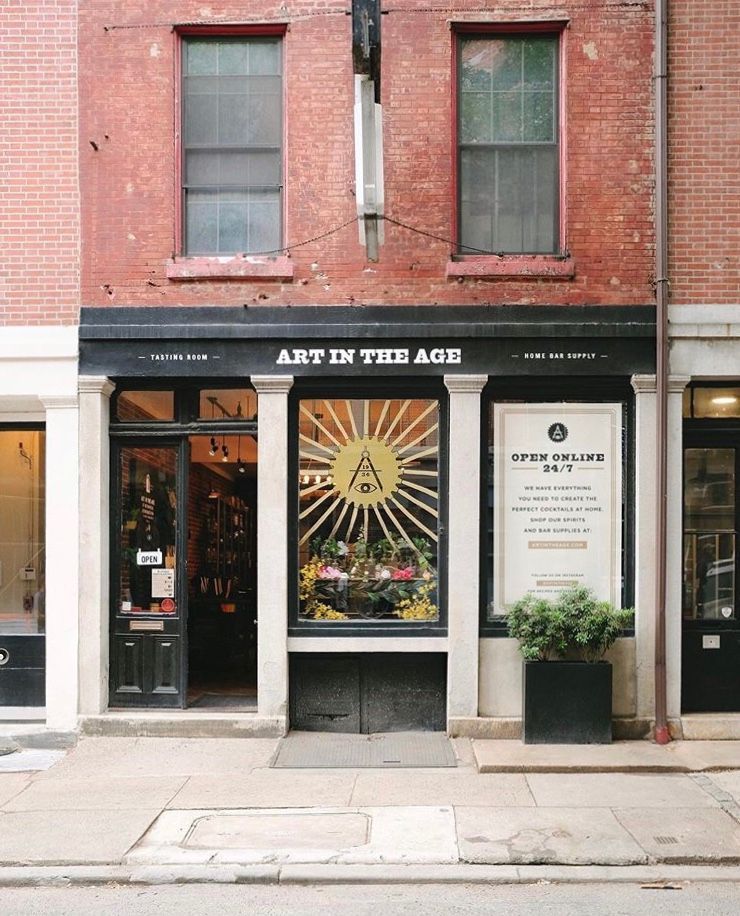 Art in the Age, the home bar supply shop and hub for spirits crafted by Tamworth Distilling, is now offering local Philly delivery within 3 miles of its Old City brick-and-mortar location! Perfect for imbibers looking to ensure they have the best home bar in town, Art in the Age will deliver all cocktail needs directly to their front step, from jiggers and shakers to bitters and – of course – booze.
All orders will be delivered on Thursdays between 2 and 6 p.m. Orders should be placed early in the week to secure a spot along the deliverers' route. A $10 flat rate courier fee is standard, and imbibers are kindly reminded: Please don't neglect to tip the delivery driver! This offer is only available in Philadelphia within a 3-mile radius of the Art in the Age shop at 116 North 3rd St, Philadelphia PA, 19106.
Additionally, Art in the Age is still offering curbside pick-up – Home bartenders are invited to simply browse the online shop, select their favorite spirits and cocktail accompaniments, and email the list to [email protected]. Shortly after, the shop will reply via email with an order confirmation, an invoice, and a time window for safe, contactless curbside pick-up.
Philadelphians are encouraged to check out the Art in the Age Instagram page for all the latest in gift sets, cocktail kits, and other fun offerings! Guests with questions or comments can email [email protected], or call the shop at 215.922.2600 during store hours, Thursday – Sunday from 12 – 6 p.m.
…
Chaddsford Winery Summer Cocktails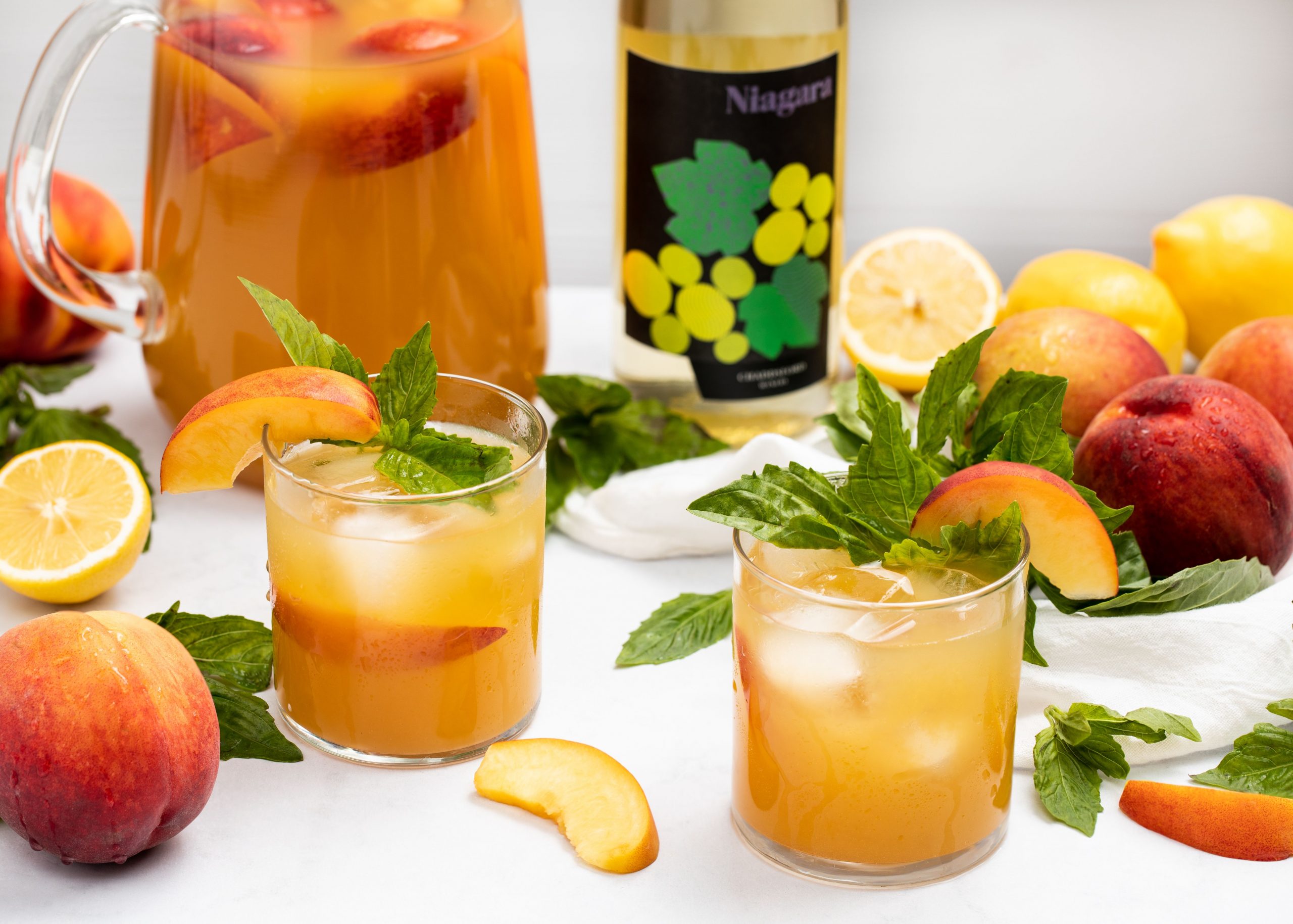 Chaddsford Winery, located in the Brandywine Valley, is currently highlighting a number of different end-of-summer cocktails that are creatively unique and made with their local sweet and dry wines. Try these popular summer cocktails made with some of their best wines.
•  Strawberry Lime Spritz:
Made with Sunset Blush—a bright, sweet and fragrant rosé wine—this cocktail is bursting with summery notes of grapefruit, strawberry citrus.
Recipe:
Ingredients for strawberry puree:
1 pound of strawberries, hulled and halved
Zest of one lime
2 tablespoons of sugar
Ingredients for spritz:
1 oz. of strawberry puree
1 oz. of vodka
3 oz. of Sunset Blush
Make strawberry puree by combining strawberries, lime zest and sugar in a medium bowl and let set at room temperature for one hour. Puree strawberries in a blender and strain through a fine-mesh sieve. Discard the solids and refrigerate until ready to serve. Combine puree, vodka and Sunset Blush in a serving glass with ice and stir to combine. Top with club soda and garnish with a lime slice.
•  Basil Peach Sangria:
This cocktail uses Chaddsford Winery's delicious Niagara, one of the most popular sweet wines in their portfolio, which perfectly complements crisp basil and ripe peaches.
Recipe:
1 cup of water
¼ cup of granulated sugar
1 cup of loosely packed basil leaves
1 lemon, sliced thin
2 cups of peach juice / nectar
1 bottle of Chaddsford Winery Niagara
2-3 peaches, pitted and sliced
Combine water, sugar, basil and lemon in a small saucepan over medium heat. Lightly mash basil leaves and lemon slices with spoon and bring to a simmer, stirring until sugar is dissolved. Add peach juice/nectar and return to a simmer. Remove to the heat and let cool for 5 minutes. Strain mixture into a large pitcher, discarding basil leaves and lemon slices. Add Niagara and peach slices to pitcher and stir to combine. Cover and chill for several hours or overnight. Serve over ice.
---
You can follow Candis McLean on Twitter (@CandisRMcLean) and e-mail her at [email protected].
Subscribe, rate, and review all Philly Influencer podcasts here. Follow Philly Influencer on Twitter, Facebook, and Instagram.