The Wayward's New Brunch Menu 
The Wayward, the amazing American Brasserie and raw bar, is offering a brunch experience that takes you from fresh green salads, gulf shrimp, steak frites and eggs, and to an Instagram-worthy bacon, egg, and cheese sandwich that's perfectly layered with Leidy's bacon, gruyère, long hot aioli on a buttery croissant. Their five French 75 mixes (glass or carafe) are also unforgettable upgrades to any mimosa you've sipped on in the city.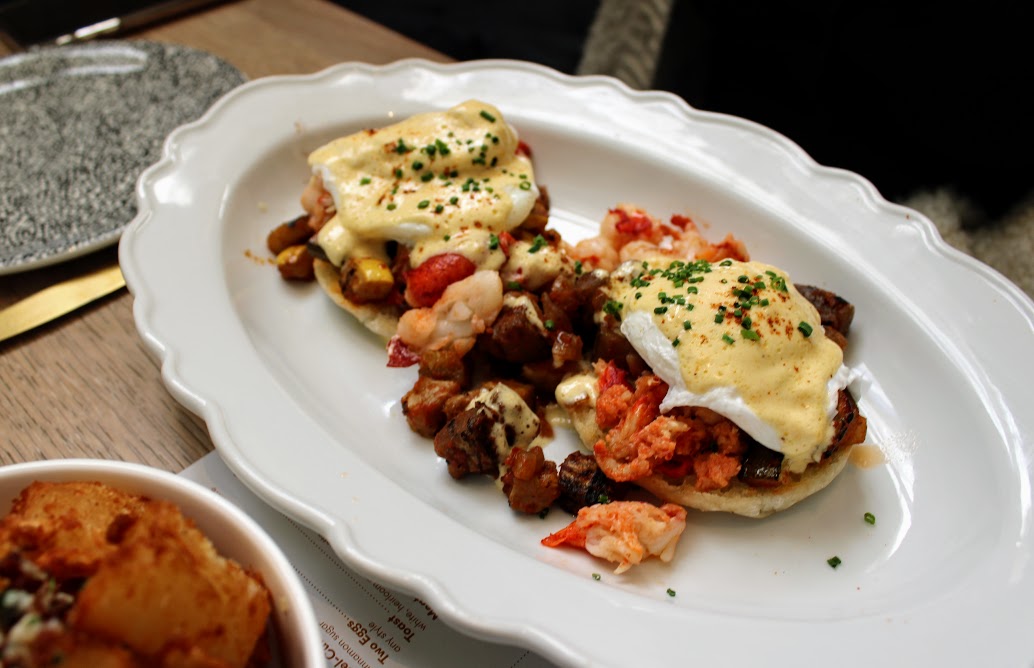 Located in the historic Stephen Girard Building, the new brunch menu seamlessly threads together the flavors of France and signature American dishes. The East Market gem is beautiful, spacious, and has all the elevated decor to match your happier-than-usual weekend mood.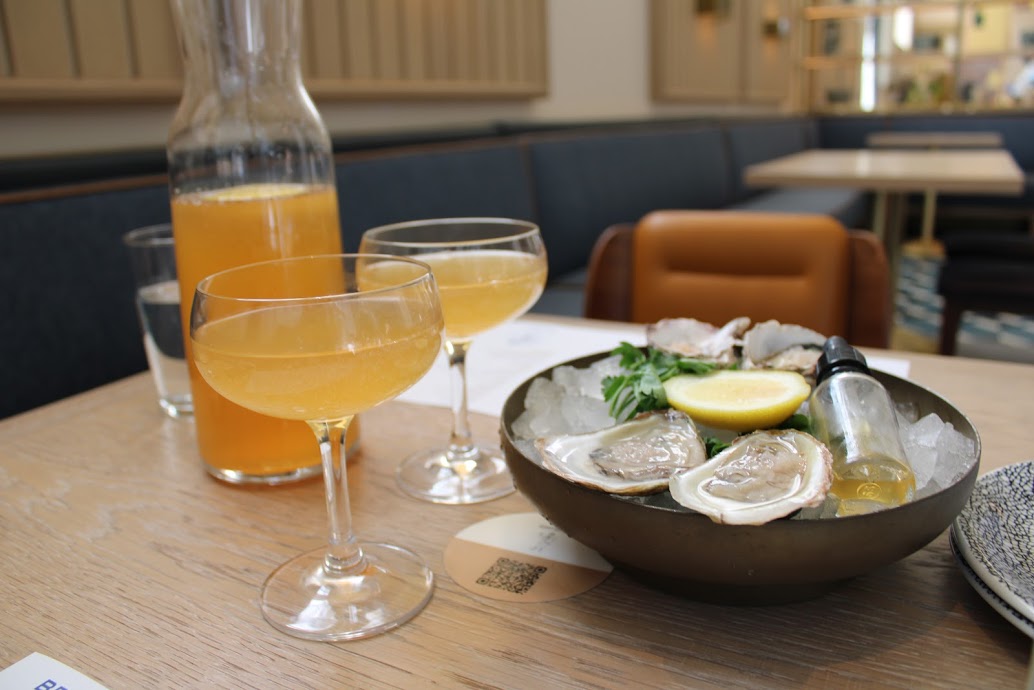 With a menu that shifts from ultimate comfort food to stunning seafood options, Executive chef Yun Fuentes has created a brunch menu that appeals to all flavor palates and has no bad options. And with great choices like Avacado Tartine (heirloom grain toast, avocado, runny egg, crudités) or Lobster Eggs Benedict (English muffin with ratatouille and Old Bay hollandaise), you'll be unable to resist the urge to put in multiple "Can I try that?" requests after looking at your friends' plates.
Some standout items include:
Breakfast Sandwich: egg, leidy's bacon, gruyere, long hot ailoi on an au fournil croissant,
Chicken Waffle Pot Pie: cream-chicken fricassee, sunny-side-up egg, peas, corn, carrot
Cast Iron Waffle: caramel apple poelee, maple mousseline, candied pecan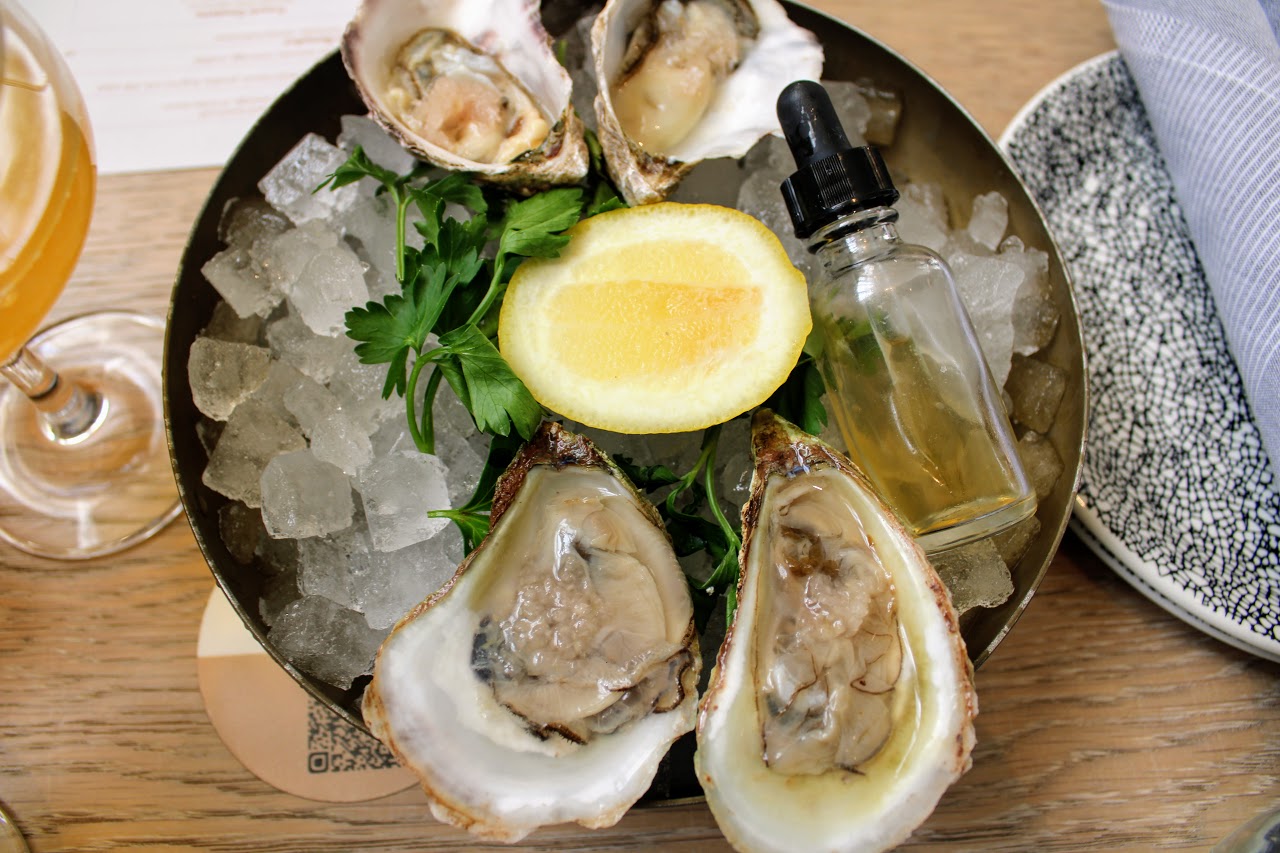 You can enjoy brunch east Saturday and Sunday between 10 a.m. – 2 p.m.  The Wayward is located at 1170 Ludlow Street. Reserve a table today by clicking here or by calling 215-258-9430.
…
Village Whiskey Reopens with New Dining Room and New Menu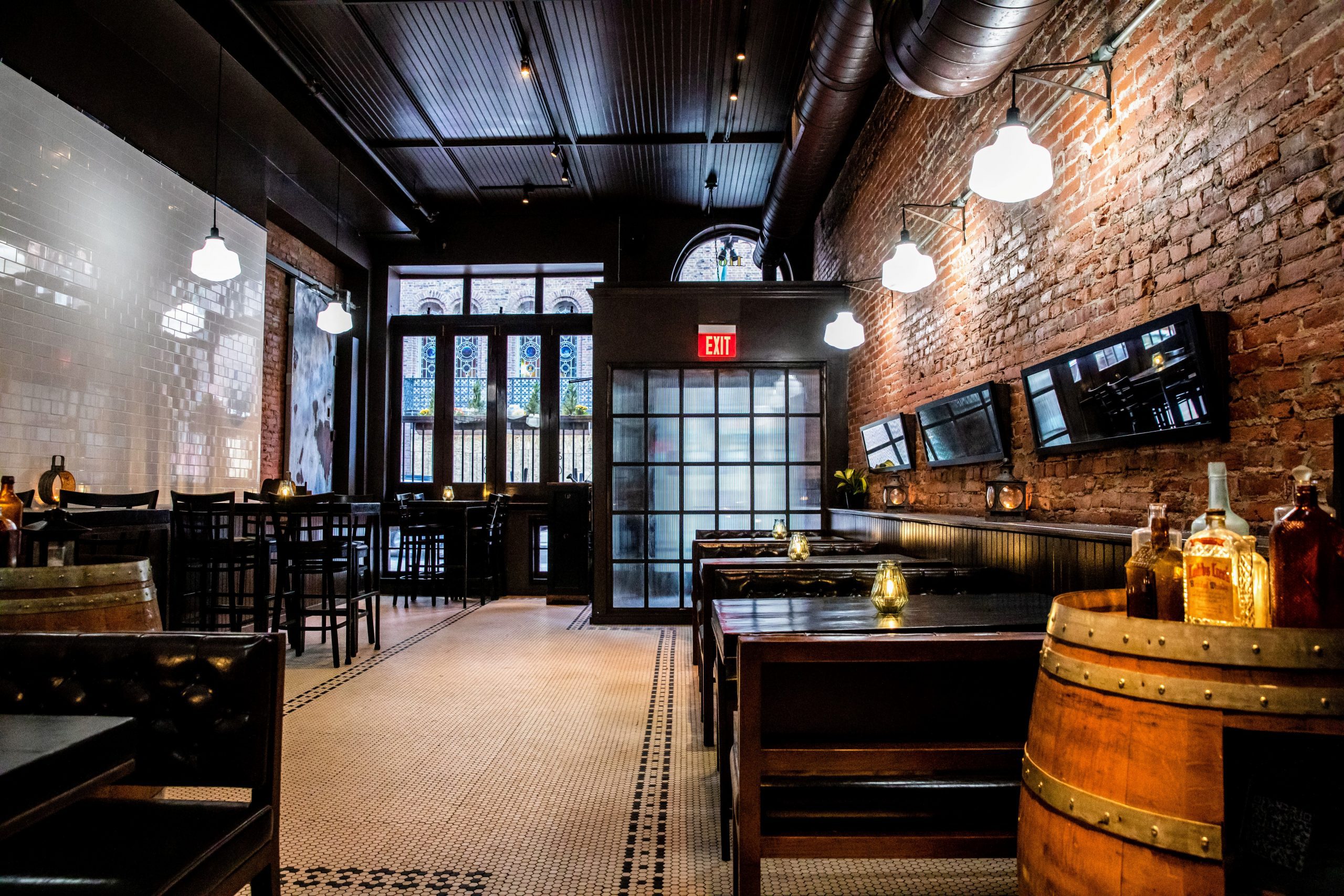 Village Whiskey is back and better than ever. The popular pub-grub and raw bar spot now has an expanded new space. They've matched their brand new dining room with a brand new menu while maintaining its speakeasy-style interiors. The eatery and signature cocktail hotspot has nearly a dozen new and revamped dishes new to the menu including Baby Back Ribs, Swordfish Sandwich, Turkey Smash Burger, and Golden Hot Wings. Burger of the month is also back – as is a new happy hour program that still makes Village Whiskey's happy hour one of the tops in Center City.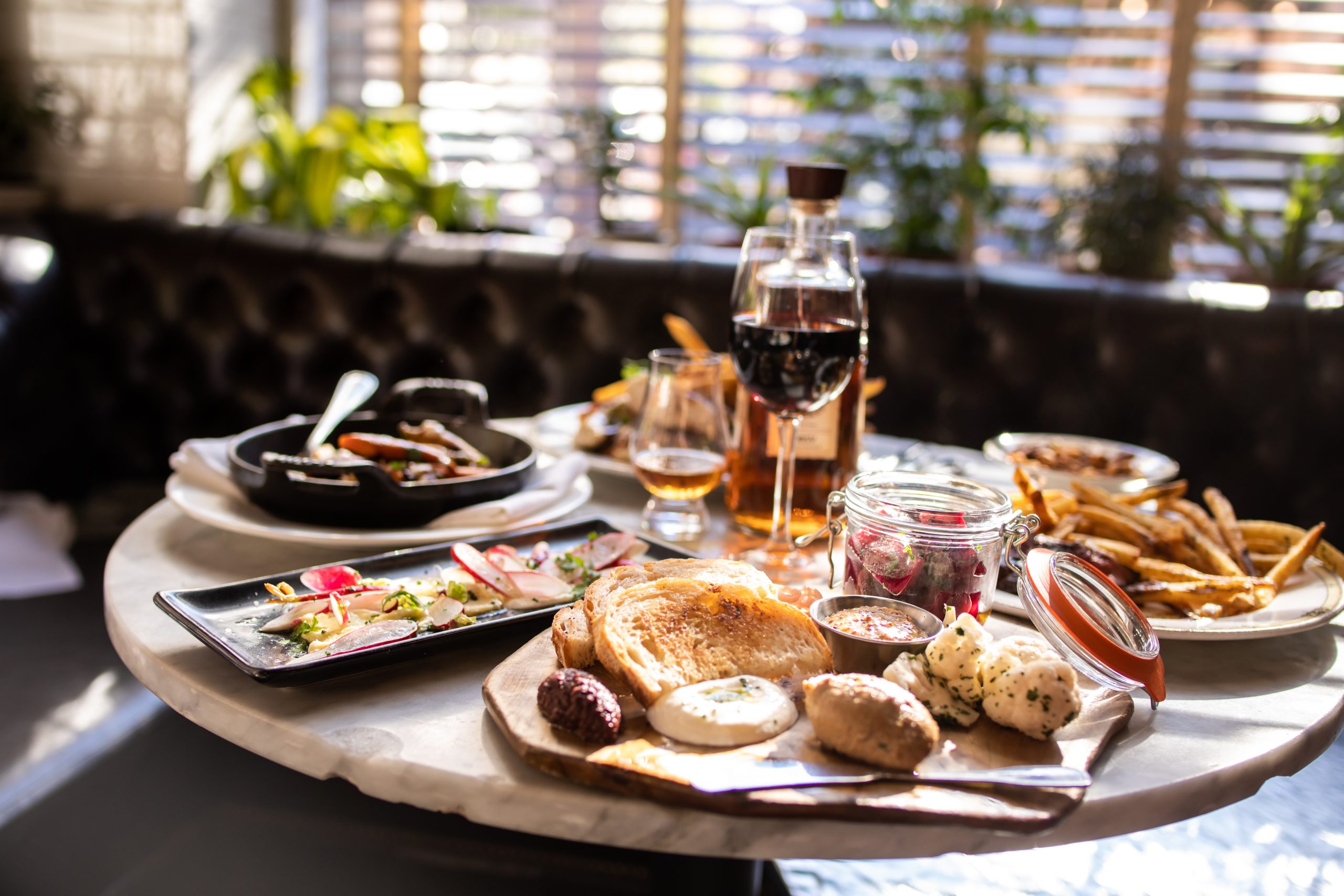 "We've expanded our dining room at Village Whiskey," said Chef Jose Garces. The new space keeps the prohibition-style look and feel of the original bar space, but allows for a more traditional dining experience. Village Whiskey has always been a neighborhood bar, and this expansion of the dining room along with the addition of new items like the half rack of Baby Back Ribs or the Steak Frites, will all provide our regulars with even more variety. With so many city residents choosing to raise their families in the city, the expansion also provides a more family-friendly atmosphere where mom and dad can grab dinner and a drink while having something for the kids on the menu, like our Smash Burger and housemade Tater Tots."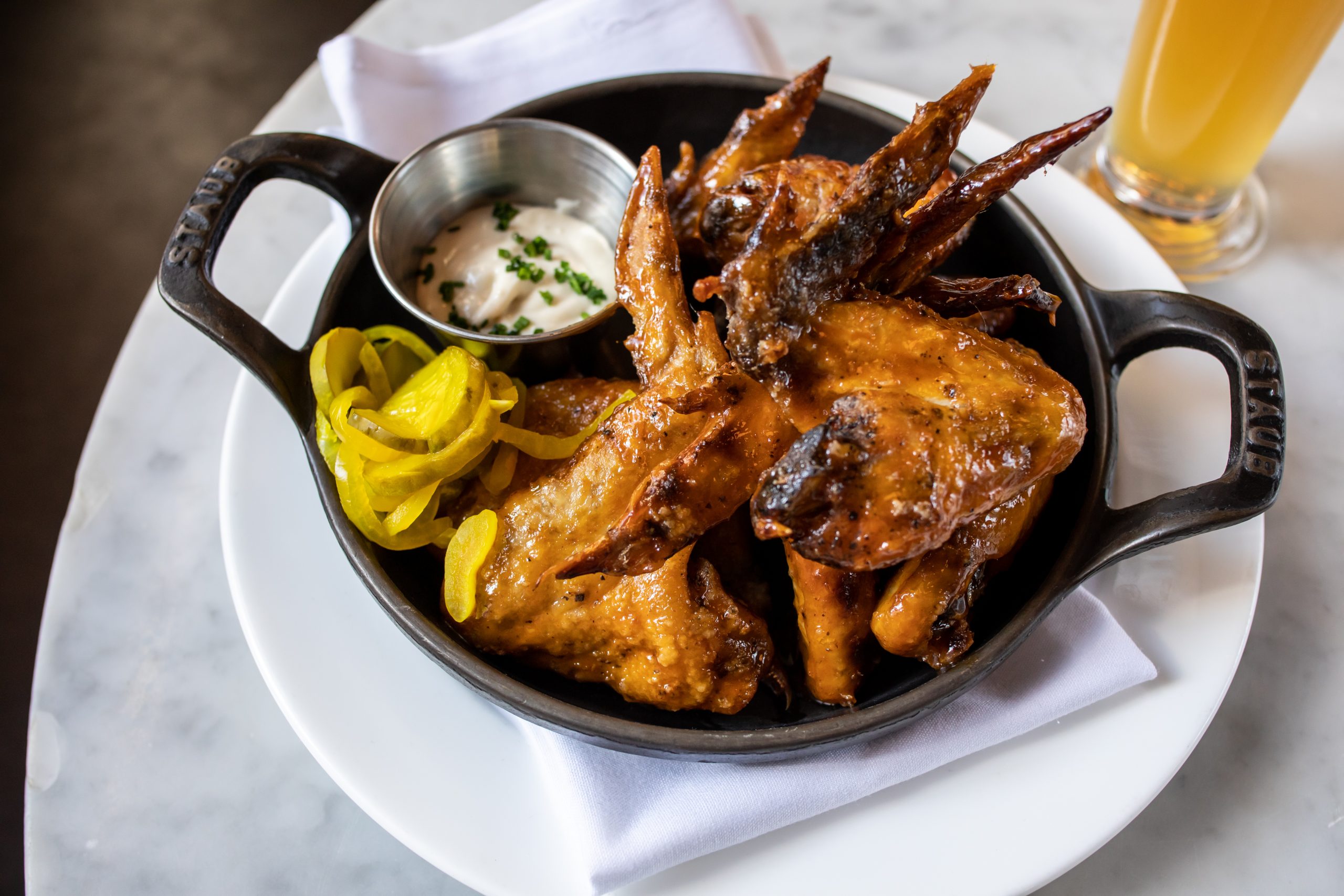 The new menu still features several nods to the Village Whiskey famed attractions-their burgers.
"We spent the last few weeks focusing on creating some really amazing dishes that we are excited about for the relaunch," said Garces. "Village Whiskey is known for our burgers. We have the Village Burger, The Whiskey King, the Veggie Burger and now we have added to our options with a Turkey Burger.  This is a delicious addition that is a little healthier than some of our other options and is great for the bar food."
Village Whiskey is open with indoor dining, take-out/pick-up and delivery. For delivery, order via Caviar, Uber Eats or, Door Dash and have your favorites delivered right to your door. For no touch pick up, order online or call 215-665-1088.
…
Virtual Cocktail Workshops from Art in the Age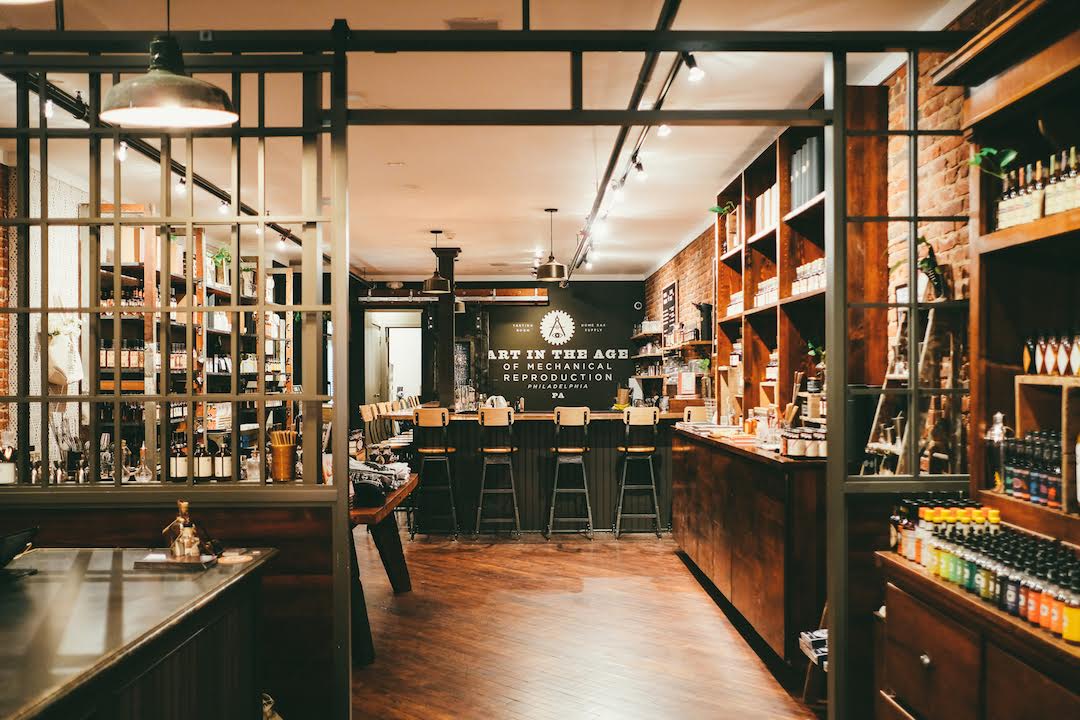 Art in the Age, the one-of-a-kind bar, tasting room, and bottle shop located in Old City has a wonderful lineup of virtual cocktail classes. The expert team of mixologists at Art in the Age are announcing a series of virtual cocktail workshops, aptly titled Kitchen Cocktails. After last month's success, Cabin Fever, there are two more virtual events taking place on  March 26 and April 30. The instructionals are perfect for the at-home bartender looking to tune-up their skills or  for parties of two interested in truly socially-distanced gatherings.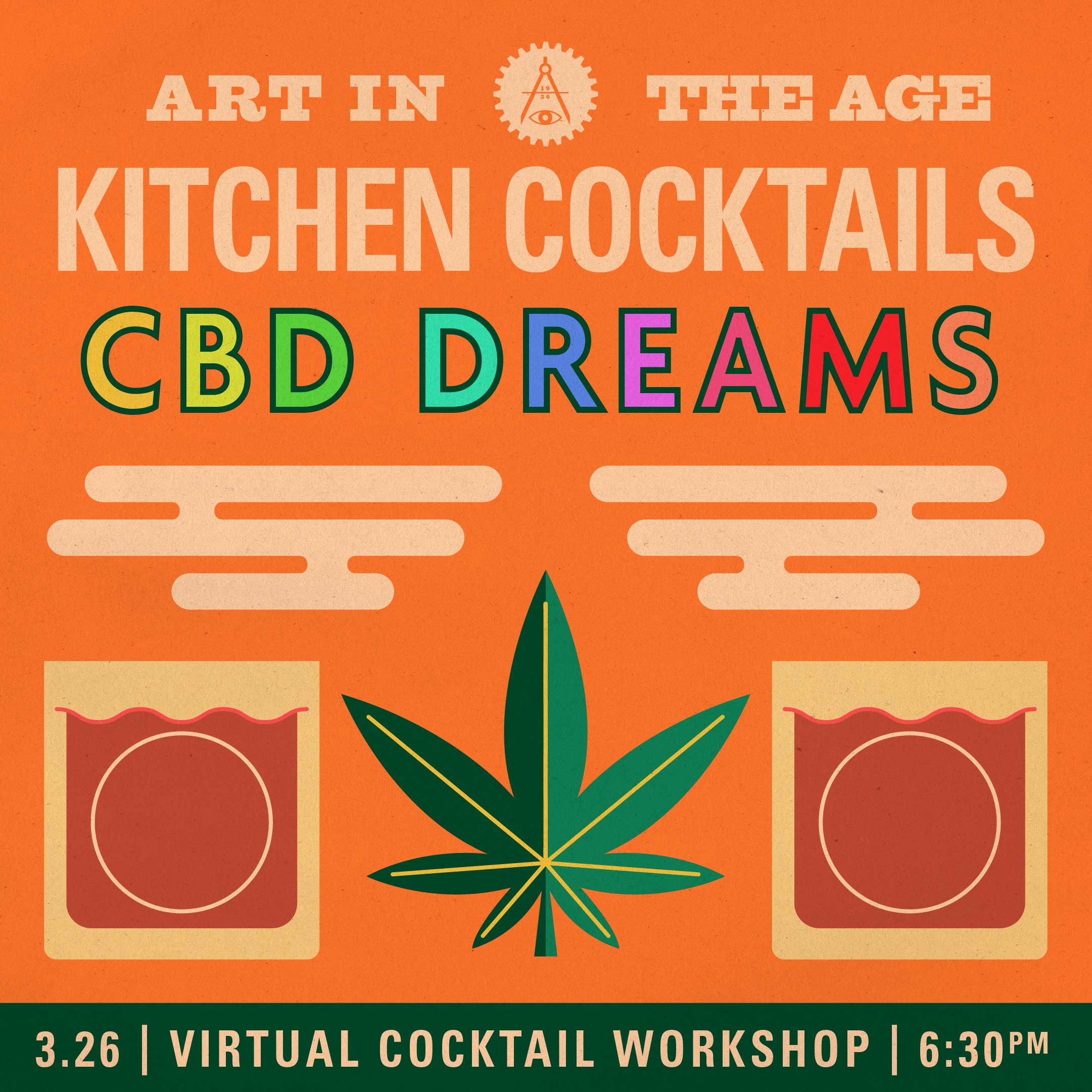 The classes are $120 each, and the purchase includes a 750mL hand-selected spirit from the Art in the Age shop, all bitters & mixers needed for the creation of two seasonally crafted cocktails, and admission to one custom virtual cocktail workshop. After purchasing tickets to the virtual class online, guests can pick up their cocktail kits at the Art in the Age shop during store hours, then shake, stir, and sip as expert mixologists from Art in the Age guide them through two unique seasonal cocktails.
The remaining events include:
…
Insomnia Cookies' New Philly Original Flavor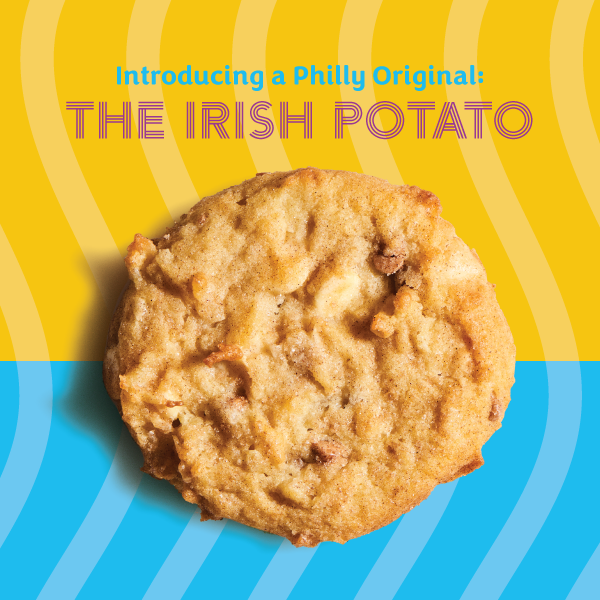 What do Insomnia Cookies, cheesesteaks, soft pretzels, and Irish potatoes all have in common? They're all coveted Philly foods adored by native Philadelphians and tourists alike. While you can get most of these anytime a craving hits, the Irish Potato is a once-a-year local St. Patty's Day tradition in the City of Brotherly Love – and Insomnia wants to share the love with Insomniacs everywhere.
In honor of the local St. Patrick's Day tradition, Insomnia is paying homage to their Philly roots with their version of the Irish Potato with a twist. Traditionally a candy of confectioners' sugar, coconut cream, coconut flakes, and rolled in cinnamon to look like a potato, Insomnia's spin on the sweet treat is an Irish Potato Cookie. The sure-to-be fan-favorite is a snickerdoodle cookie with coconut flakes and cream cheese chips. Rest assured, no potatoes were harmed in the making of this cookie
For those Insomniacs counting down the days until spring, on Monday, March 8, Insomnia is releasing two more Spring-themed cookies in addition to the Irish Potato – making the line-up a Spring Trio. Nothing says farewell to winter-like Insomnia's limited-time classic Confetti Cookie, a sugar cookie covered with colorful sprinkles, or the Carrot Cake Cookie, a delicious spiced cookie with carrot shreds and raisins – pairs great with cream cheese icing!
The new Irish Potato Cookie, Confetti Cookie, and Carrot Cake Cookie are available in-store, for delivery, and nationwide shipping while supplies last.
…
Jackass Burrito Comes to Philly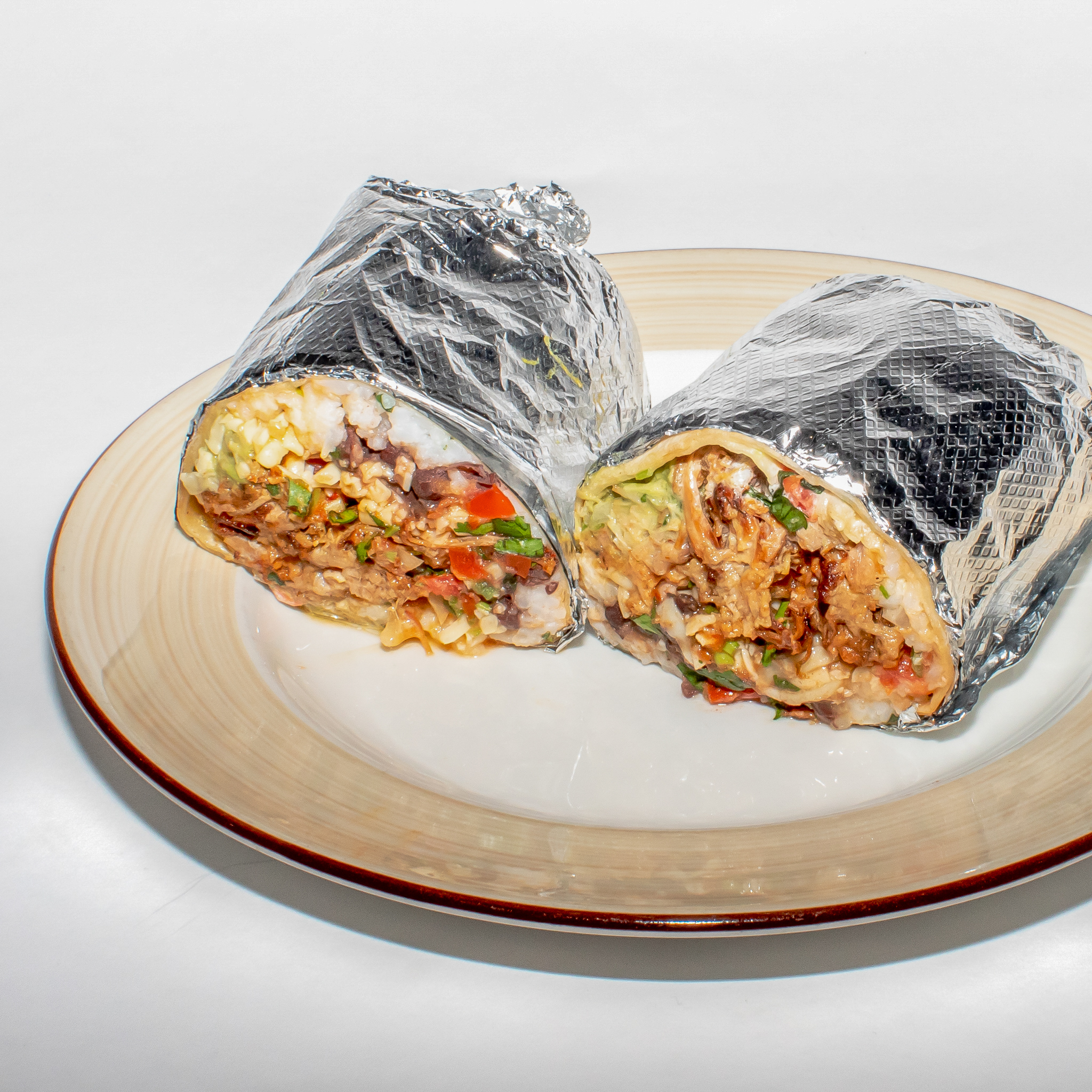 Starr is proud to announce the launch of their third Philadelphia virtual restaurant concept, Jackass Burrito. Jackass Burrito is a big departure for Starr, representing the alter-ego of his well-established Philadelphia Restaurants. The burritos are enormous, gluttonous, comforting, messy, and unpretentious. The brand is one that isn't afraid to get loose or inspire a little bit of controversy.
Jackass Burrito's Philadelphia launch comes after the successful launch of Jackass Burrito NYC,  as well as the launches of additional Philadelphia-based virtual concepts, Pete's Place – STARR's "kinda Korean" noodle shop, followed by Chicken Scratch – both of which are currently operating out of Serpico.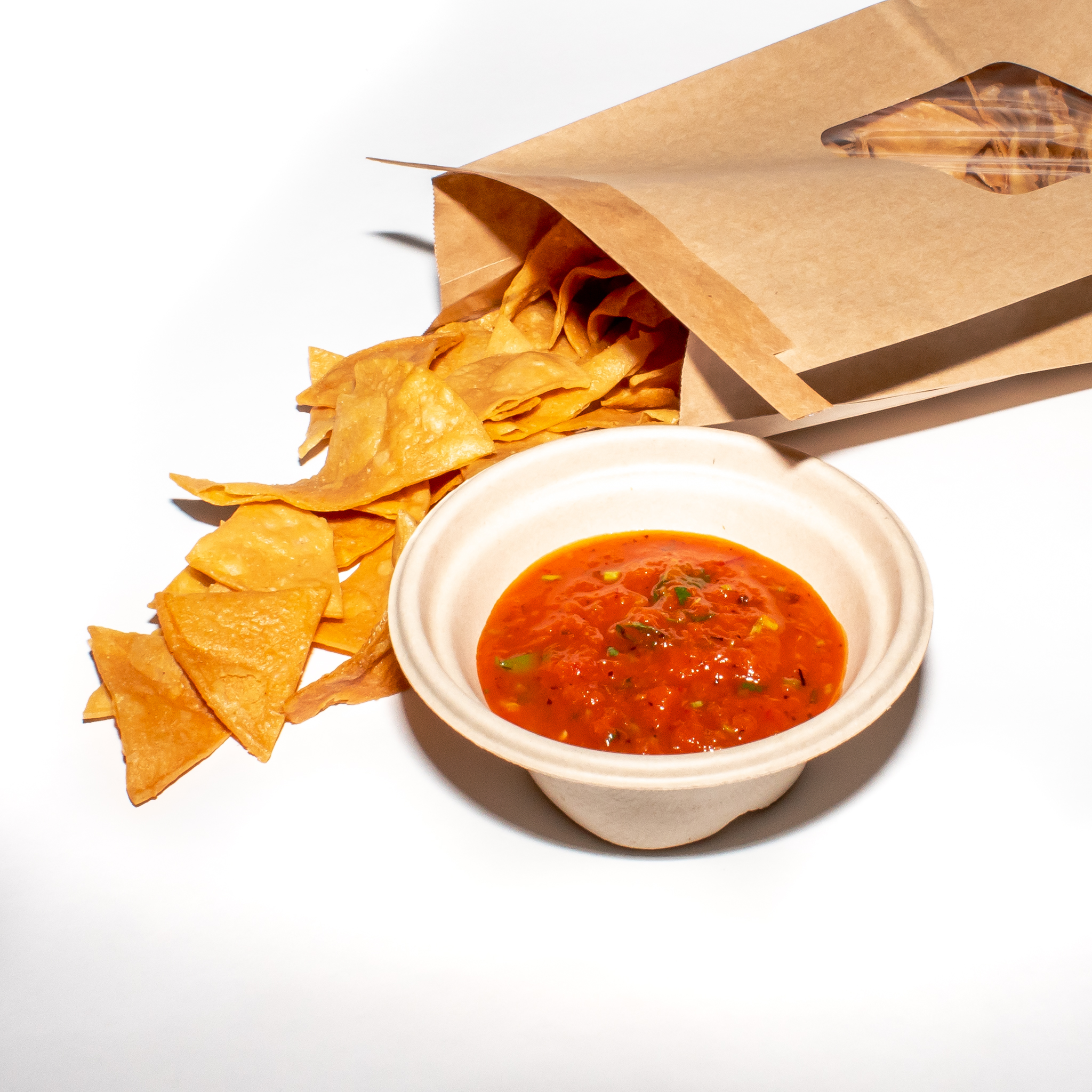 The menu is limited to six burrito varieties, and sides of salsa and guacamole with chips. You can turn any of the burritos into a "Jackass Bowl" with a choice of grains (cilantro-lime rice or brown rice & farro) or lettuce. Burritos are available for pickup (from El Rey) or delivery via Doordash, Caviar, Grubhub and Uber Eats.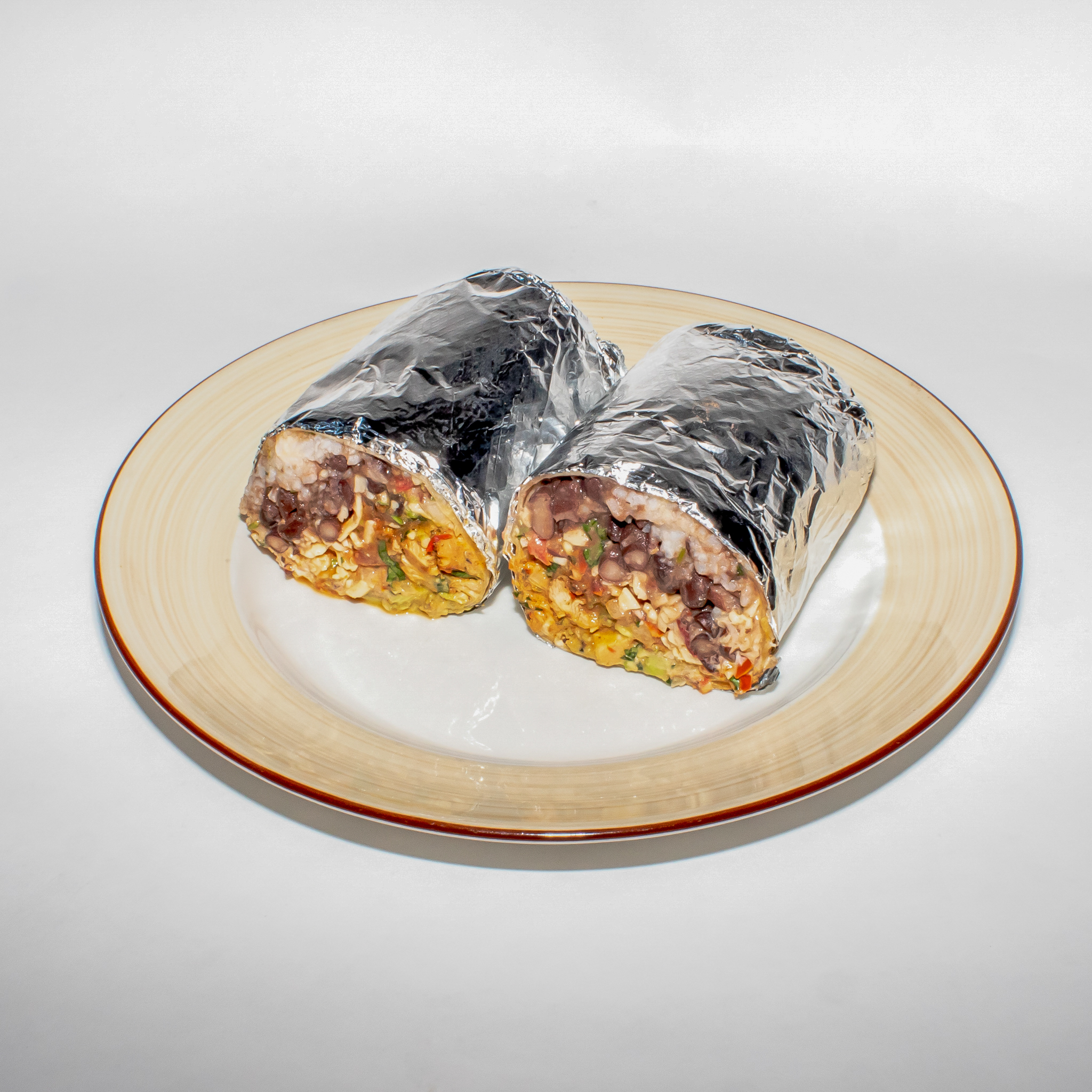 Hours of operation are: 
Monday – Thursday: 4 – 9 p.m.
Friday: 4 – 10 p.m.
Saturday: 12 – 10 p.m.
Sunday: 12 – 9 p.m.
---
You can follow Candis McLean on Twitter (@CandisRMcLean) and e-mail her at [email protected].
Subscribe, rate, and review all Philly Influencer podcasts here. Follow Philly Influencer on Twitter, Facebook, and Instagram.