Mother's Day Deals 
Mother's Day is almost around the corner. In Philly, you have plenty of options to take that special person in your life out for a brunch, lunch, and dinner on the town.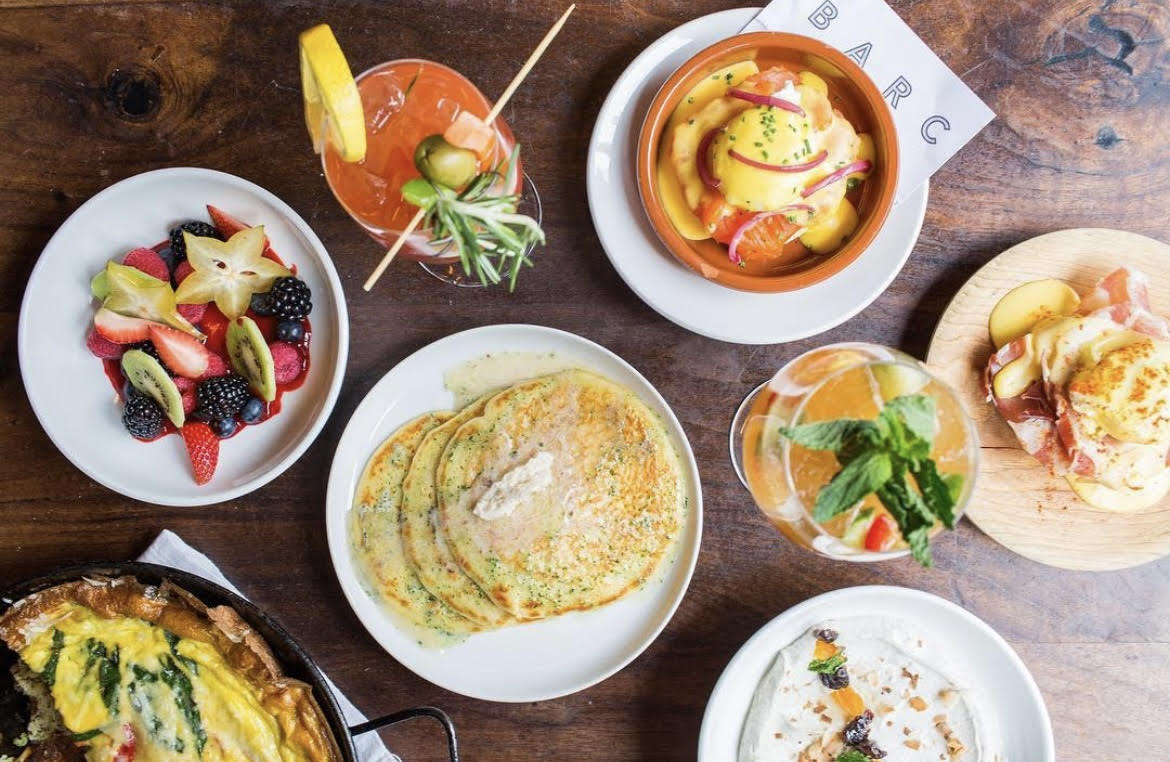 •a.kitchen: During your stay at AKA Rittenhouse Square, take advantage of Chef Eli Collins' spectacular and varied brunch menu and enjoy brunch en suite from a.kitchen. For $35 per person, choose from a two-course brunch menu with your choice of one mimosa or bloody mary included per person. Your meal will be delivered to you in room-service style. This is a great way to experience a restaurant-quality meal in the comfort of your private residence. Available every Saturday and Sunday at a time of your choosing between 11 a.m. and 3 p.m. Maximum of four people. $35 fee does not include tax or 20% gratuity.
•Amada: Treat Mom to brunch at Amada by James Beard award-winning and Iron Chef Jose Garces. For $40 per person, enjoy shared Bread Basket (Mallorca Bread, Olive Oil Cake, Croissant, Cherry & Fig Jam, Whipped Butter), Croquetas (Serrano Ham Croquettes, Romesco), Ensalada Verde (Green Salad, Asparagus, Favas, Avocado, Green Beans) and Fresh Fruit (Agave, Mint). For an entree, each guest selects one of the following: Shakshuka (Baked Eggs, Tomato Piperade, Olive Salsa Verde, Mahon Cheese Toast, Lamb Merguez), Iberian Steak and Eggs (Pork Pluma, 2 Eggs-Any-Style, Guindilla Aioli), Brunch Coca (Mahon Bechamel, Chorizo Bilbao, Mushrooms, Fried Egg), Gambas and Grits (Shrimp, Stone Ground Grits, Lardons, Sherry), Amada's Cheesesteak (Wagyu Sirloin, Truffled Mushrooms, Mahon Fondue) or Fig French Toast (Brioche, Whipped Mascarpone, Pedro Ximenez, Bacon Lardons). Shared sides include Pimenton-Glazed Bacon and Amada's Potato Hash. Book now on OpenTable or by calling 215-625-2450.
•Art in the Age: Art in the Age boasts a truly unique cordial, with a blend of savory and sweet flavors, in Art in the Age's Black Trumpet Blueberry Cordial. Made with hand-picked blueberries from sister distillery, Tamworth Distilling, and foraged black trumpet mushroom – the only cordial (known to us) made with these rich, smokey edible mushrooms – makes this one-of-a-kind spirit perfect for gift giving this Mother's Day. 
•  Assembly Rooftop Lounge: Assembly Rooftop Lounge, Center City's rooftop lounge with panoramic views of the Benjamin Franklin Parkway, is taking Mother's Day to new heights with High Tea on Sunday, May 9 from 12 – 2 p.m. Treat Mom to a fun tea party featuring cocktails, mocktails, chef-inspired finger sandwiches, and sweeping views of the Parkway, priced per person at $40 for the "I'm Not Asking You, I'm Telling You" package or $55 for the "Because I Said So!" package. A sample of the craft cocktail offerings includes Frosé Tea, composed of apple brandy, lime, raspberry-chamomile shrub, and rosé, and Sunshine, crafted with Tito's vodka, mango, bergamot-fennel tea, lemon, and sparkling rosé.
Reservations are required and can be purchased here, and the event is weather permitting with a 90-minute time limit.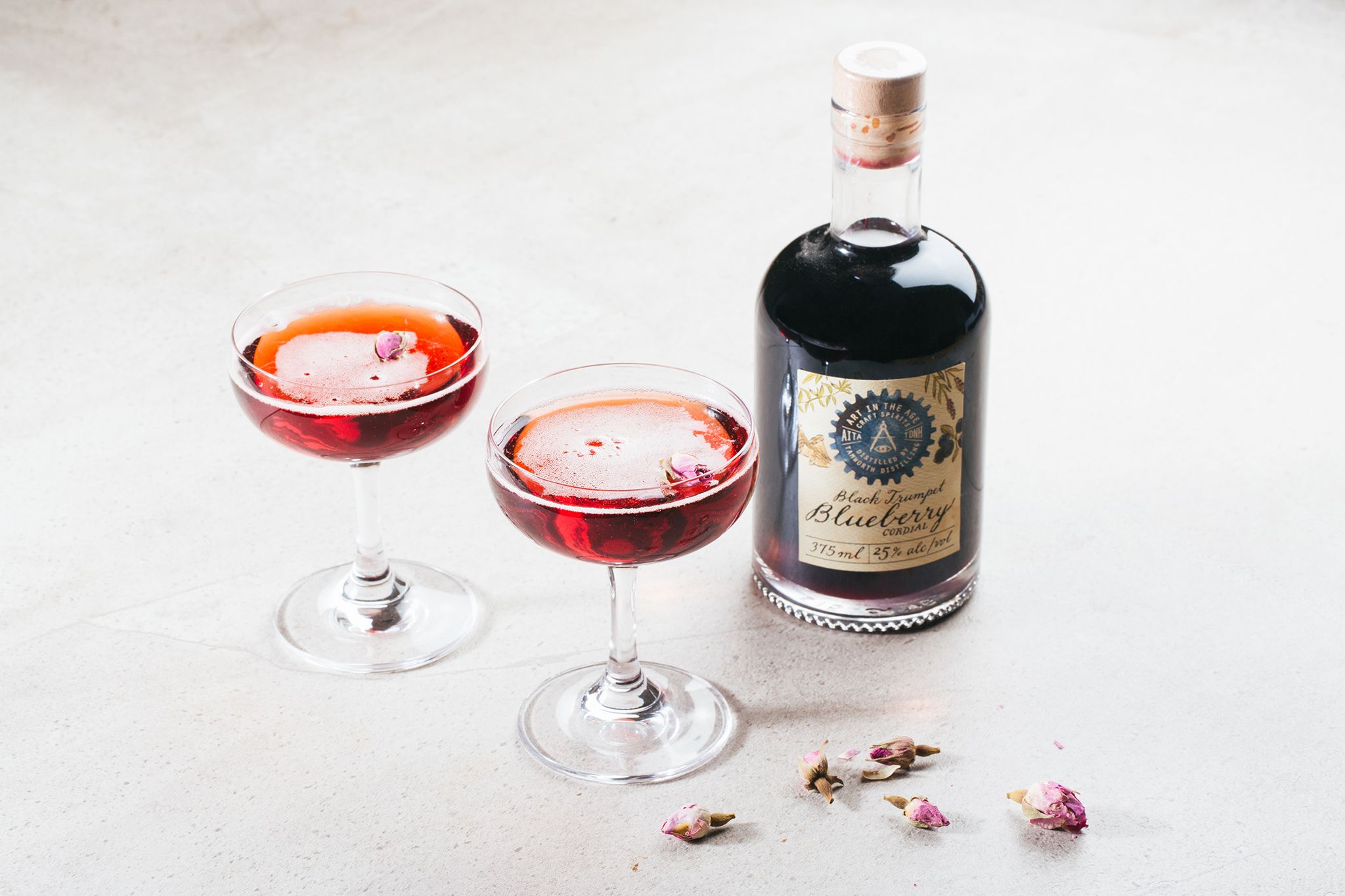 • Bridget Foy's Mother's Day Brunch: Your mom's favorite for a reason!  Make reservations for brunch at Bridget Foys!  Enjoy pitchers of peach Bellini or mimosas or bloody Mary's. Offering our regular brunch menu plus additions such as Crab Cake Benedict with spinach & old bay hollandaise. Reservations thru Resy 11 a.m. – 3 p.m.
• East Passyunk Avenue: East Passyunk Avenue boasts an array of Mother's Day festivities in place for a day spent pampering Mom. Join the Society Hill Dance Academy for flower-themed performances, with the option of socially distanced dancing along, starting at 2 pm on Sunday, May 9, and afterward, head over to The Singing Fountain to catch a live opera performance by East Passyunk Opera Project (ePOP) at 4pm. For gift-giving, shop from a vast selection of cookbooks, candles, baking tools, and home décor from Occasionette's Mother's Day collection.
Additionally, Barcelona Wine Bar, Flannel, Ember & Ash, Cantina Los Caballitos, and Pistolas Del Sur will be open for Mother's Day brunch service on Sunday, May 9 with delicious breakfast and lunch offerings and cocktails, wine, and craft beer.
• Fork: Fork will be serving a special brunch menu on Sunday, May 9, with seasonal dishes that include: Smoked Trout Benedict with Spring Greens, Citrus-Ricotta Pancakes, and Asparagus & Spring Onion Scramble, just to name a few. You can make a reservation here on OpenTable here.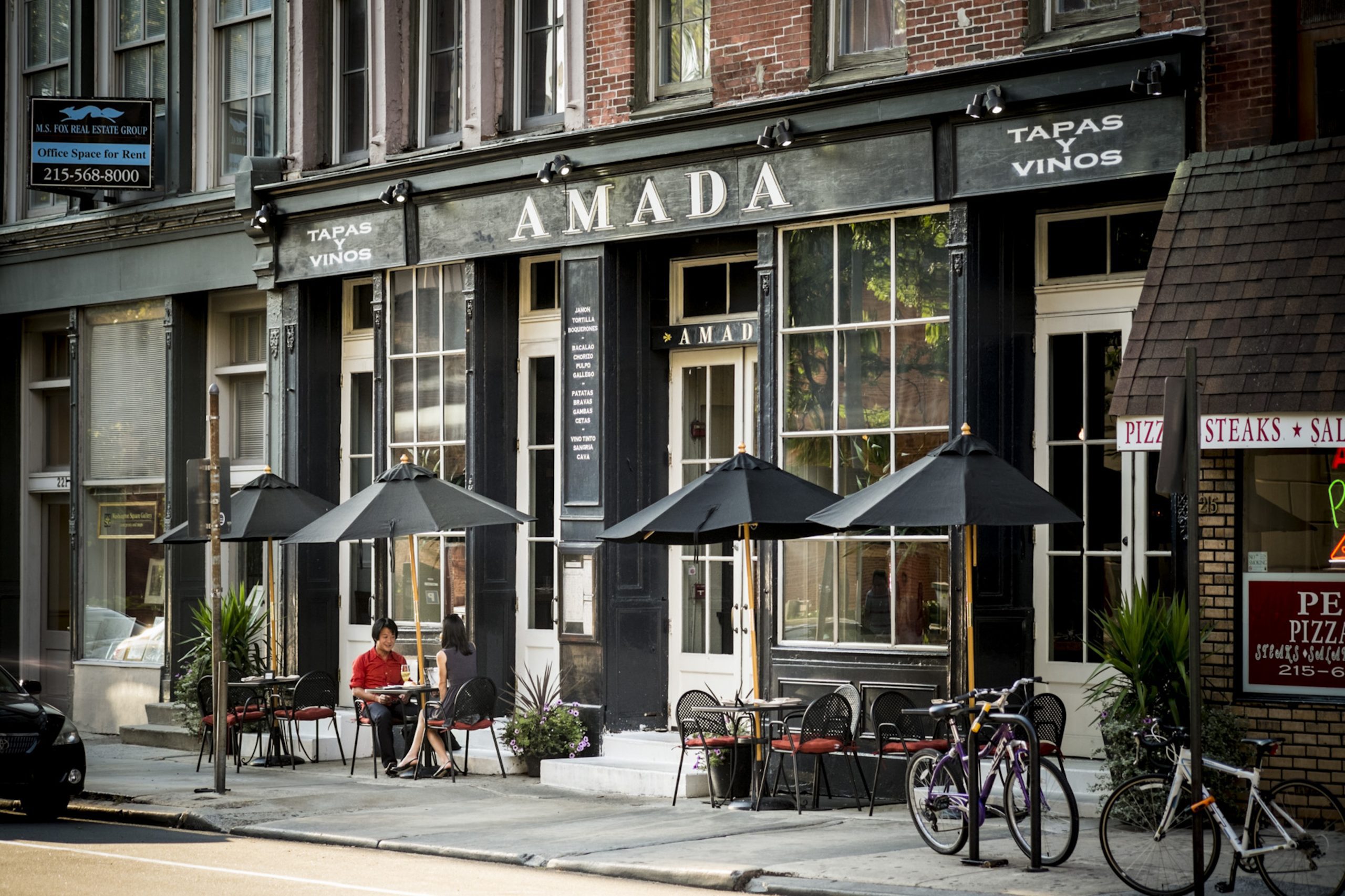 • Forsythia: Forsythia, Old City's contemporary French bar and restaurant helmed by Chef Christopher Kearse, boasts an elegant three-course prix fixe Mother's Day brunch menu for $50 per person on Sunday, May 9 from 10 a.m. – 3 p.m. First-course options include English Pea Soup and Salad du jour. Second-course options include Avocado Toast and White Fish Tartine. Lastly, third-course options include Quiche, Yeasted Waffles and berries, Pork Belly and Eggs, Smoked Salmon and Potato Rosti, and Forsythia's famous Burger Royale(two smash patties oozing in raclette). This specialty menu is served with house-made Focaccia and Beignets with Nutella and Jam, available for limited indoor and outdoor dining as well as takeaway.
• The Garden at The Barnes: Treat mom to brunch among the art at the Barnes Foundation's light-filled Garden Restaurant. Mother's Day weekend will feature brunch favorites including avocado toast, ham & brie served on French bread, a classic burger on a brioche bun with hand-cut fries, lemon roasted chicken, and more. The equally inventive beverage menu features highlights such as the Baklava cocktail made with bourbon, amaretto, pistachio syrup and cream, Irish coffee sweetened with caramel, or the ultimate house-made Bloody Mary with antipasto garnish. Admission to the Barnes Foundation not required for entry.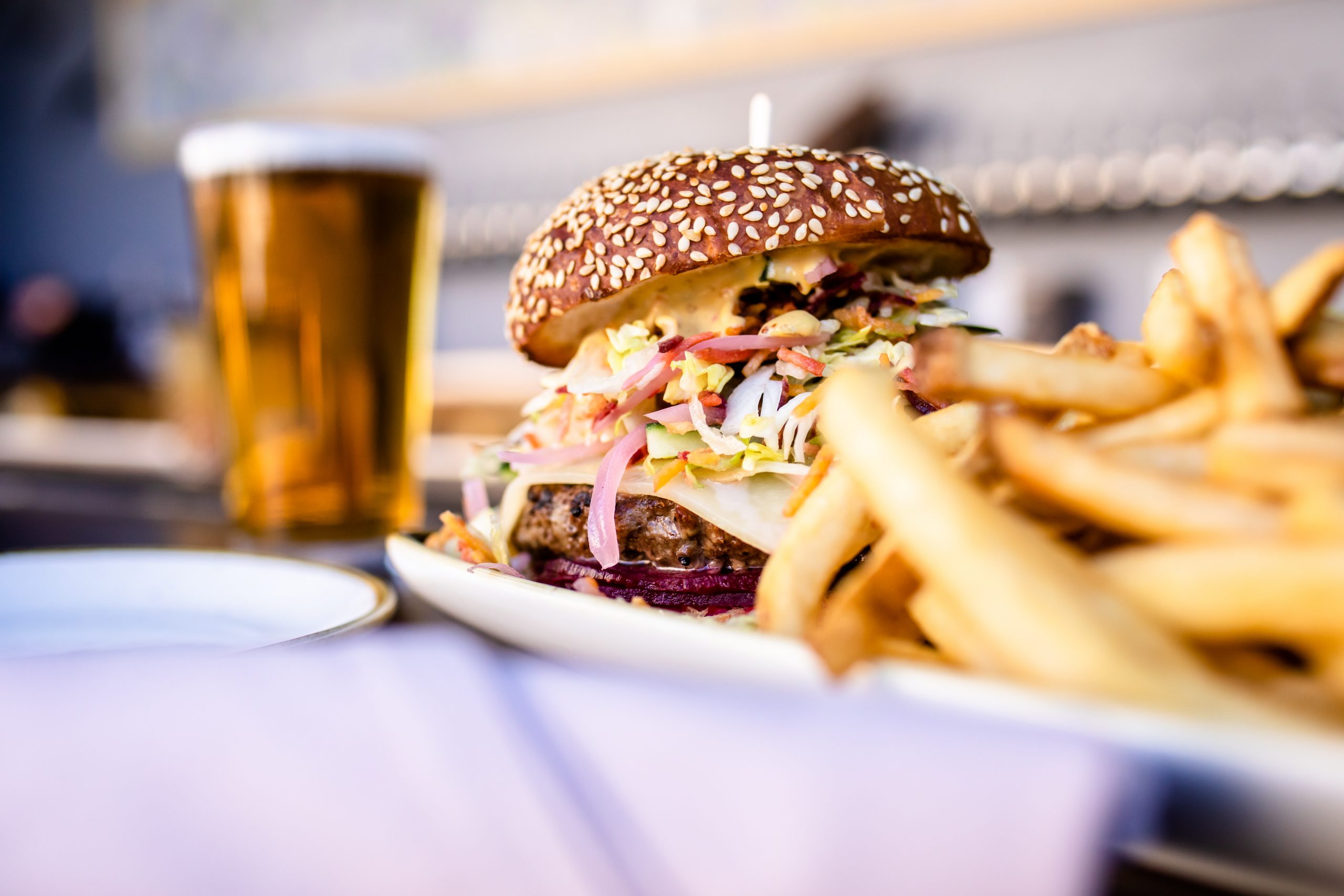 • High Street Philly: High Street Philly is offering a dreamy brunch box that serves two for $90. It includes Orange Cardamom Morning Buns, Deviled Egg Salad with Buttermilk-Dill Biscuits, Seared Tuna Goddess with Asparagus, and Rhubarb Clafoutis. Pick-up will be all day Saturday, May 8, and you can pre-order on Tock here. (Last day to order is May 5)
• Jet Wine Bar: Jet Wine Bar, Philadelphia's 'global vineyard', has quite the festive Mother's Day brunch planned on Sunday, May 9 from 11 a.m. – 4 p.m., including sparkling wine and craft cocktails, and a specialty menu served a la carte helmed by Black Celebrity Chef and Chopped Champion Gregory Headen, available at Jet Wine Garden, the wine bar's adjacent outdoor oasis. You can taste  Mother's Day offerings like Brunch Burger ($21) – Funnel cake brioche bun, turkey bacon, turkey sausage, beef burger, sunny side up egg, and confectioners' sugar, Funnel Cake French Toast ($17) – Topped with fresh berries, summer berry compote, confectioners' sugar and bourbon whipped cream, Frittata ($16) – Topped with caramelized onions, summer squash, heirloom tomatoes, served with petite salad, Baby Kale Salad ($14) – Apple batonnet, candied walnuts, pickled blueberries, and applesauce vinaigrette, and Coffee Cake ($10) – Topped with coffee anglaise.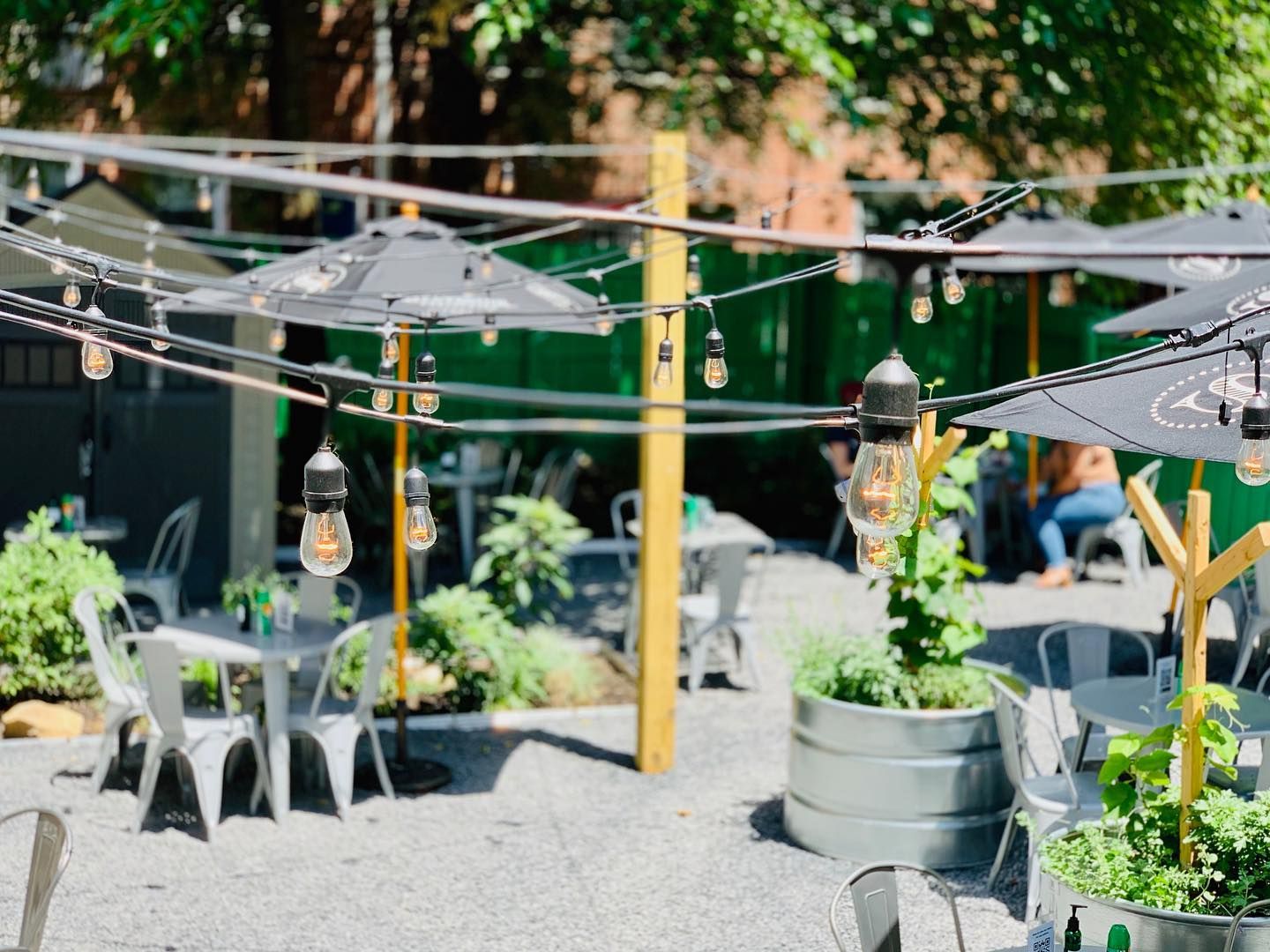 • Juno: On Mother's Day, all moms get their first cocktail free at Juno when they come for Mother's Day Brunch, Lunch or Dinner. Make your reservations now on Resy.
• Lola's Garden Mother's Day Weekend Brunch: Lola's Garden is in full bloom for Mother's Day Weekend! The Main Line's newest restaurant celebrates Mom with the launch of their new brunch service on Saturday, May 8th, and Sunday, May 9th, from 10 am to 3 pm. Bring Mom and the entire family for the brand-new brunch with cuisine prepared by Executive Chef Andrew Wood and his culinary team. Selections will include Sweet Amalia Oysters, Buttermilk Biscuit Board, Serrano Ham French Omelet, Broccoli Rabe French Omelet, Kennett Square Mushroom Eggs Benedict, Baked French Toast, Baked Dutch Baby Pancakes, Croque Madame, Lola Burger, Season Fruit Tart, Ricotta Beignet, Chocolate Semifreddo and more. Brunch cocktails will include Bloody Mary, Espresso Martini, Duke of Earl, Lola's Sangria and Build Your Own Mimosa. Reservations are available now on Resy or by calling (484) 412-8011.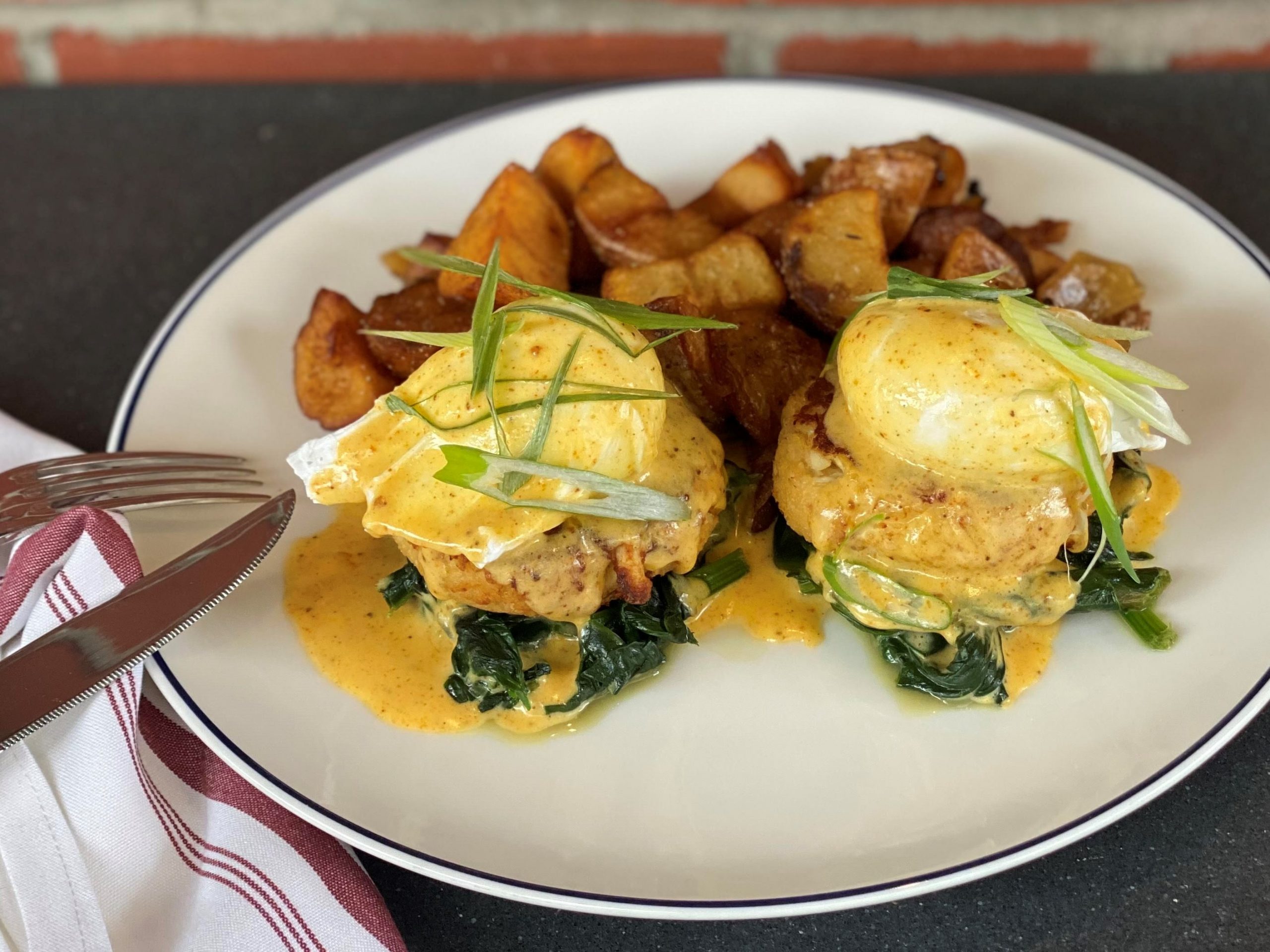 • The Love: The Love is Rittenhouse's favorite brunch destination, perfect for a day out on the town with your mother! The Love will be offering brunch from 10 am – 2:30 pm for dine-in, dine outside or takeout. Celebrate with The Love's signature country-inspired American cuisine, featuring dishes including Baby Buttermilk Biscuits, Kennett Square Mushroom Omelette, The Love's signature "take me away" Nashville Hot Chicken, 'Dirty Chai' Crème Brulee and more.
• New Liberty Distillery: New Liberty Distillery the South Kensington craft distillery and home to award-winning spirit lines such as the revived heritage Kinsey brand, is hosting three spring-themed, socially distanced cocktail classes on Sunday, May 9, at 12 pm, 1:30 pm, and 3 pm. Attendees and their Moms will be guided by an expert New Liberty Distillery mixologist through an hour-long class, constructing two tasty tipples crafted with New Liberty Distillery spirits. 
Each class will take place in the spacious outdoor cocktail garden on-site at New Liberty Distillery, and is priced at $125. Registration can be made here.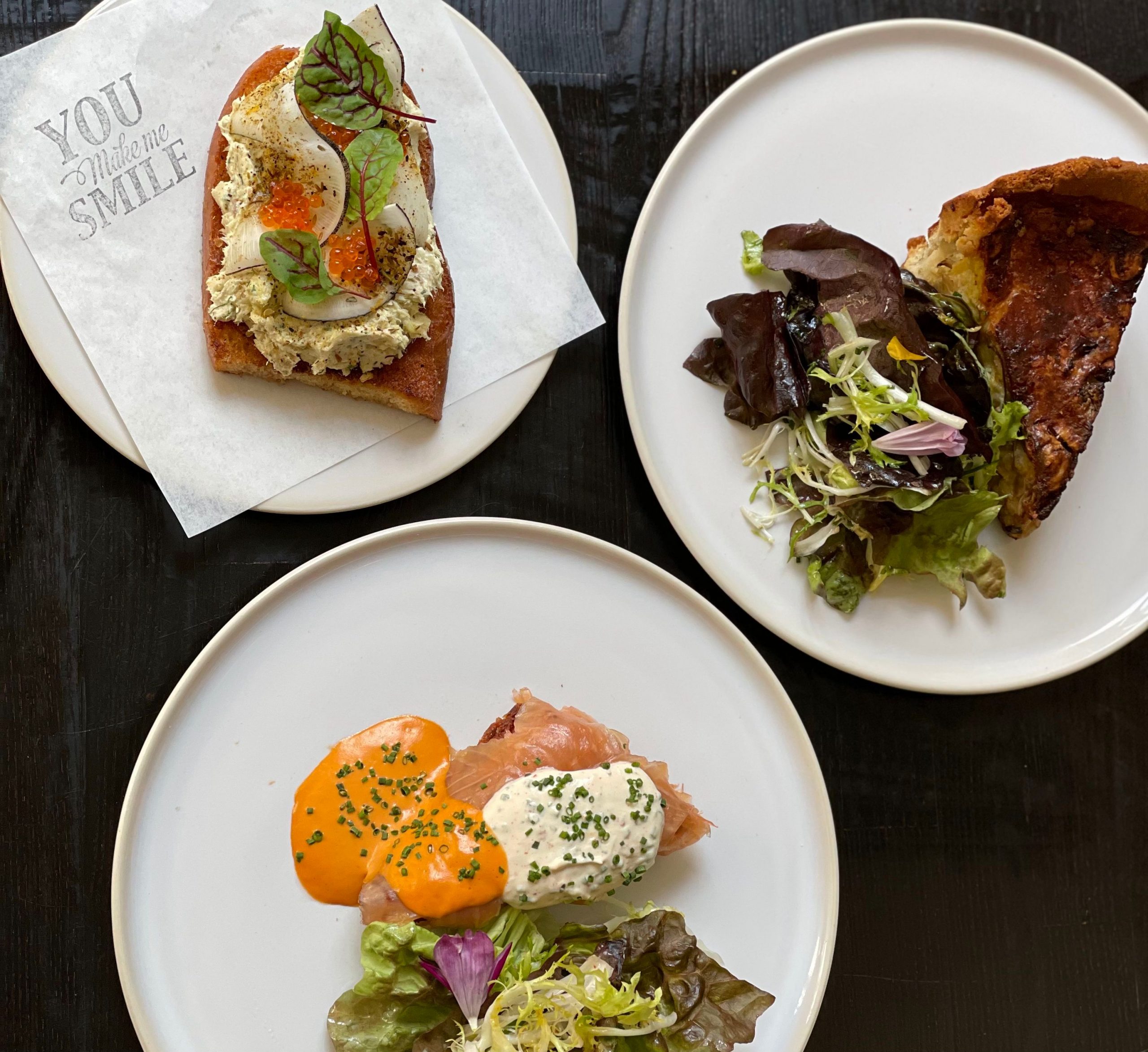 • The Olde Bar Mother's Day Brunch: James Beard award-winning and Iron Chef Jose Garces celebrates Mother's Day with not one but two days of a special Mother's Day Brunch at The Olde Bar, located in Old City District. Mom can dine in the brand-new library-nook-themed dining room with a socially distanced semi-private dining space for her and her family. Enjoy specials liked Baked Sweet Amalia Oysters (Smoked Butter, Meyer Lemon Sabayon) for $12, Smoked Salmon Benedict (House Smoked Salmon, Sourdough, Red Onion, Kale, Caper Hollandaise) for $14, Mother's Day Mimosas in passion and Peach for $12 and Orange and Grapefruit for $10 each, and Sparkling Rose Sangria (Fresh Fruit, Wheatley Vodka, Sparkling Rose) for $14. Reservations are now available on OpenTable or by calling 215-253-3777.
• P'unk Burger: P'unk Burger is giving Mom the day off for Mother's Day! Leave the work to Marlo Dilks, mom of seven daughters, and her team at P'unk Burger as kids eat free all day. One slider meal free for the kids with any purchase of a grown-up size burger or salad. Limit two free one-slider meals per order / address/ table. Indoor and outdoor seating available. No reservations are required.
• Revolution Chophouse: Located within Valley Forge Casino, Revolution Chophouse offers the perfect upscale dining experience for the ultimate Mother's Day dinner feast. Treat your mother to a prix fixed at $65 per person. The menu includes Seared Scallops (Celery Root Mousseline, Crispy Pancetta, Frisse Lettuce, Cider Vinaigrette), 6oz Filet Mignon W/ Butter Poached Jumbo Shrimp (Broccolini, Truffled Fingerling Potatoes, Red Wine Demi Glace), Vanilla Bean Butter Poached Maine Lobster (Crispy Red Bliss Potatoes, Charred Asparagus, Lemon, Drawn Butter), N.Y. Style Cheese Cake (Blueberry and Lemon Compote, Freshly Whipped Cream, Chocolate Tuile), and more.
• Silk City Diner Bar & Lounge: Silk City Diner Bar & Lounge, the eclectic Northern Liberties eatery, has launched its brand-new brunch program just in time for Mother's Day. From 11 a.m. – 3 p.m. on Sunday, May 9, guests can expect delicious brunch fare such as the Silk Burger and Spicy Chicken Sammy (both served with hand-cut fries), as well as vegan-friendly options including Vegan Berry Fritters, Seitan Wings, and their take on the Impossible Burger.
Available for limited indoor dining, expanded outdoor seating at their streetery and garden, and takeaway. Book your reservation via Resy today.
• Sofitel Philadelphia at Rittenhouse Square Family Style Brunch: Pamper Mom with the single most luxurious brunch in Philadelphia on Mother's Day! Sofitel Philadelphia at Rittenhouse Square presents a Mother's Day Family Style Brunch in Liberte Lounge with a selection of appetizers, decadent entrees and trimmings, a variety of desserts, and even a Bloody Mary bar. For $75 per person (plus tax/gratuity), each diner will enjoy all of the following served at the table family style – including Appetizers (Shrimp Cocktail, Watermelon Salad with Feta and Heirloom Tomato, Sliced Fruit Display, Caesar Salad, Artisan Charcuterie and Cheese Board with Fig Jam), Entree (Pan Seared Cod, Rock Shrimp, Brown Butter-Citrus Emulsion,  plus a Bloody Mary Bar (Assorted condiments, Variety of juices, Specialty purees and mixes to create different combinations), and much more. Reservations are now available on OpenTable. Children under 12 are half price. All prices subject to all applicable taxes and 18% gratuity.
• SliCE: Love is in the pizza this year! Send Mom and Grandmom a "pizza" of your heart this year with a heart-shaped pizza available for delivery or pick-up. Customize your pie with her favorite toppings or select one of SliCE's signature pie combinations.  Heart-shaped pies are the same price as traditional pies and are available at all SliCE locations – including the Fishtown organic location.
• Sisterly Love Citywide Food Fair at East Market: With proven popularity in differing locations throughout Philadelphia, East Market is proud to welcome the Sisterly Love Citywide Food Fair to its outside space! Stop by the fair on Saturday, May 8 from 12 – 4 p.m. for a selection of locally-made pre-packaged products (think: baked goods, handmade pasta, jewelry, gifts & more)  available for purchase from local, women-owned businesses. Plus, enjoy live jazz music throughout the day courtesy of the Luke O'Reilly Trio.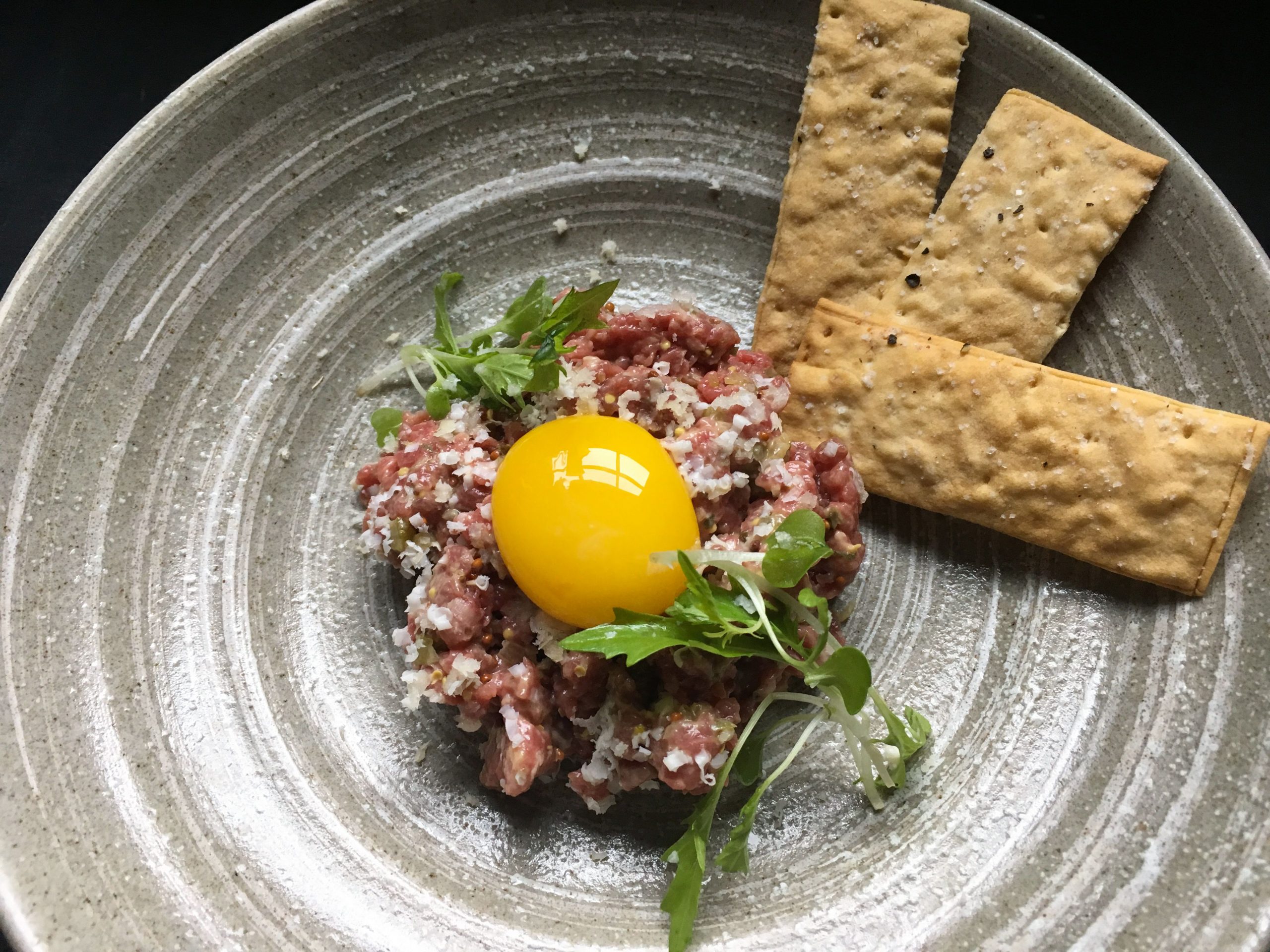 • Steak 48: For the ultimate Mother's Day splurge, take your mom out for lunch or dinner at Philadelphia's most exclusive new restaurant, Steak 48! Typically open for dinner service only, this Mother's Day, Steak 48 will extend its hours of operation, opening at noon for lunch service in addition to dinner service. Steak 48's menu boasts a variety of indulgent options, including Fresh Burrata, fresh Seafood Raw Bar options, Prime Steaks & Chops, signature sides including Corn Crème Brulee, Praline Sweet Potato, Creamy Mac & Cheese, and Kennett Square Mushrooms, and ultra-decadent desserts perfect for celebrating the woman who gave you the world.
• Square 1682: Square 1682, the modern American kitchen located at the intersection of 17th and Sansom streets, offers quite the swanky boozy brunch for Moms and their loved ones this Mother's Day on Sunday, May 9 from 9 a.m. – 2 p.m. For $39, imbibing moms will receive a magnum Champagne bottle and choice of orange, peach, or grapefruit juice. A coursed prix fixe brunch from Executive Chef Mack Horebe is also available for $29 per person.
• Talula's Garden: Talula's Garden will be offering brunch on Mother's Day from 10 a.m. – 2 p.m. for dine-in, dine outside, or takeout. With a breath-taking view of Washington Square Park, Talula's Garden provides the perfect spring-time dining ambiance. Enjoy seasonal farm-to-table fare including the Spring Harvest Cheese Collection, Spring Ham & Asparagus Benedict, Lemon 'Pudding' Cake & more.
• Thirsty Dice: Located at 17th and Fairmont Avenue, Philadelphia's first board game café Thirsty Dice, is opening its door Sunday, May 9 from 10 a.m. to 5 p.m. to welcome hungry and thirsty die-hard gamers and their Moms to enjoy some safe, screenless quality time together over an infinite variety of board games and delicious brunch fare created especially with Mom in mind. The day
promises to be kid-tested, Mother approved and fun for the entire family. Reservations may be made here.
• Tinto: The newly opened Tinto Pintxo Wine Shop and Restaurant is now open for Mother's Day! SKip the roses this year and show Mom you love her with a bouquet of her favorite wines, including four special bundles red, white, rose and bubbly.
Segura Viudas Sparkling bundle $35 (One each brut and rose)
Ameztoi Txakolina bundle $59 (One each Ameztoi Rubentis and Blanco)
Enlightenment Bundle $36 (One each Bobal Rose and Garnacha Blanca)
Big Red Bundle $59 (One each Telmo Rodriguez "Dehesa Gago" Toro 2018 and Heredad Mestral Priorat 2015)
• The Twisted Tail: The Twisted Tail, the popular Southern-inspired restaurant and bar on Headhouse Square, boasts a three-course Mother's Day brunch served family-style, perfect to share with Mom this holiday, on Sunday, May 9 from 10 a.m. – 4 p.m. The specialty offerings include Beef Tartare, Brioche French Toast, Crab Cake Benedict, and Ricotta Beignets, and are priced at $39 per person with a children's menu available.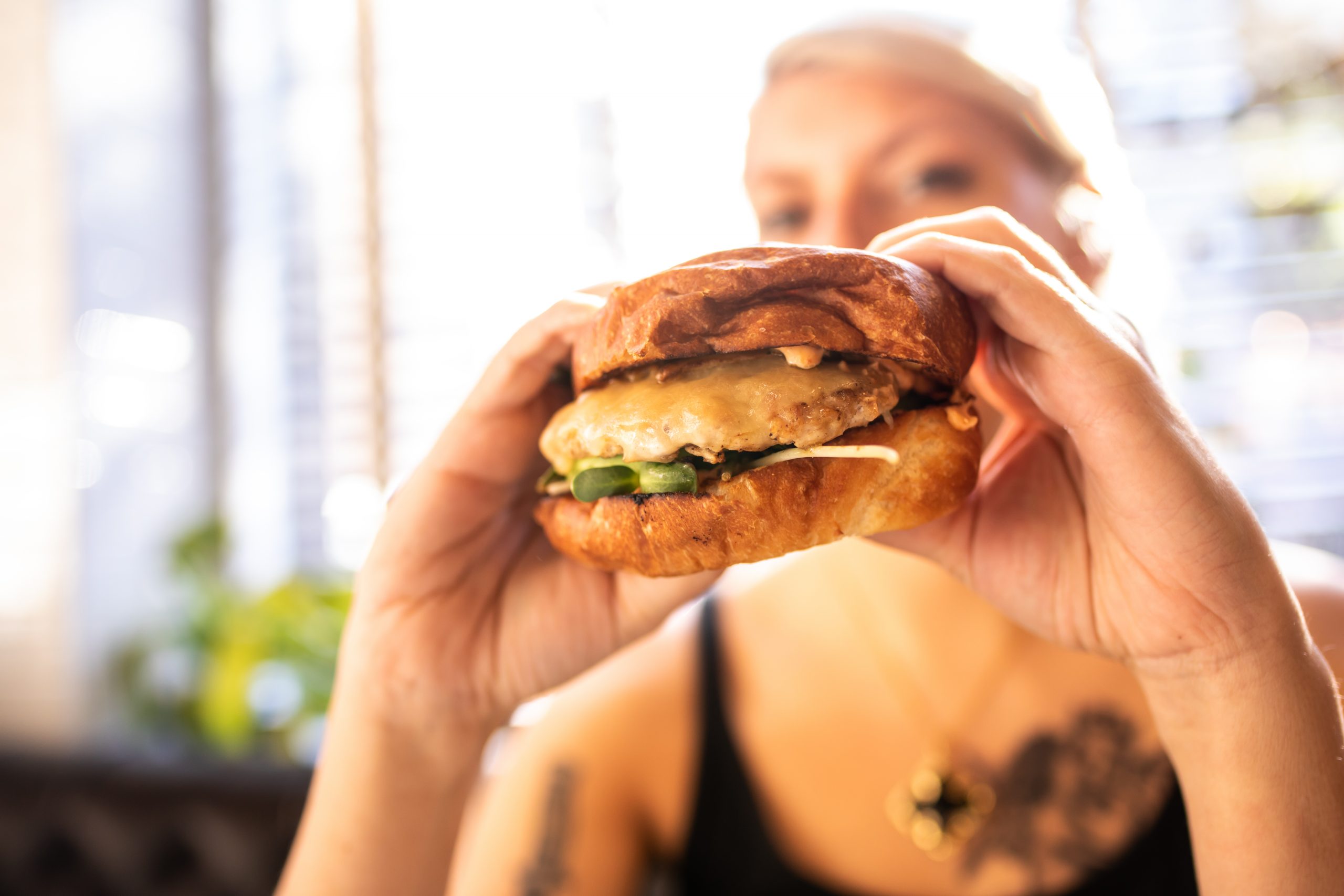 • Urban Farmer: Urban Farmer, Logan Square's modern American steakhouse, is pulling out all the stops for a memorable Mother's Day celebration with a la carte specials available for brunch and dinner service. Specials include the Seafood Tower with chilled oysters, lobster, shrimp, lump crab, salmon tartare, and mussels ($70 / $138), Ricotta Gnocchi($23), Braised Lamb Shank ($38), Alaskan Halibut($36), and Stracciatella Semifreddo($12) for dessert.
Libations include wine by the glass or bottle, and the cocktail of the day, Spring Flower composed of hibiscus-infused Bluecoat gin, aperol, and sparkling wine.
• Village Whiskey: Garces invites Mom and the family to celebrate on Mother's Day with their full menu and brand-new expanded dining room – with a special mimosa (Cara Cara Mimosa) for $12.00 featuring Cara Cara oranges, blood orange, and sparkling wine. Make your reservation at Village Whiskey today.
…
The Garden at Cherry Street Pier Returns 
The Garden at Cherry Street Pier is back for its first-ever full spring, summer and fall season. After a special pop-up preview late last summer, the outdoor waterfront oasis returns with 20,000 square feet of space filled with beer-garden vibes, 250 shaded covered seats, blooming flowers, lush greens, ceiling height trees, historic architecture, and the best views in Philadelphia of the Benjamin Franklin Bridge. Get ready to pair stunning waterfront views with seasonal sips and delicious local fare from the same hospitality group that brought you recent openings for Lola's Garden, Juno, and the 10th Season for Morgan's Pier.
The Garden is a top destination for neighbors, city-dwellers, and tourists combined – and is one of the largest footprints in the city for an outdoor restaurant. The Garden is perfect for families with little ones by day, and for families, friends, and date nights both day and night.
"FCM Hospitality is excited to bring The Garden back to Cherry Street Pier for an entire full season in 2021," said FCM Hospitality Owner Avram Hornik. "Following our recent openings for Morgan's Pier, Lola's Garden and Parks on Tap Cherry Blossom Edition, we are back for a full spring, summer, and fall on the Delaware River with an outdoor dining oasis that is your new go-to location for an impromptu staycation, family afternoon or evening date night. We have created an entire pop-up experience on the waterfront that allows patrons to practice physical distancing while soaking up the vibes, views, sips, and bites that made this one of Philadelphia's top new outdoor dining destinations last summer."
For food, look for a menu of casual bites including sandwiches, salads, dips, snacks – as well as pastries and bread from the famous Lost Bread Co. Highlights from the opening menu include Warm Lost Bread Co. Pretzels and Spicy Mustard, Jalapeno Dip with Corn Tortilla Chips, Burrata with Broccoli Rabe, Calabrian Chili and Pretzel Crostini,  Chopped Salad, Grain Salad, Chilled Soba Noodle Salad, Smoked Turkey Wrap, Blackened Cauliflower Wrap, Cherry Street Hoagie, Kid's Hot Dog, and more.
For beverages, look for all of your favorite summer sips and seasonal selections, including beer, wine, cocktails, and non-alcoholic beverages.  Notable selections include beer created at FCM Hospitality's Craft Hall by Mainstay Independent Brewing (Poplar Pils, Constitution Lager, Meander Pale Ale, Bowline IPA, King Laird Weiss, Park Pale Ale) and also Philadelphia's first black-owned brewery Two Locals Brewing Company.  The bar menu will also include Bud Light Seltzers, Angry Orchard Cider, Coastal Watermelon Wine Selzer, and Truly Iced Tea. For cocktails, look for Cherry Street Sour, River Sunset, and Frozen Margarita. Wine selections will include Rose, White, and Prosecco. Non-alcoholic beverages will include Lemonade, Red Bull (Regular, Sugar-Free, Tropical, Watermelon), and Bottled Water
New for this first-full season, The Garden will operate with contactless ordering using QR codes available at all tables. Guests can place their order using their smartphone to access the online ordering system. This year, a Garden team member will deliver all food and beverages to the table, alleviating unnecessary walking around from guests. Due to the new systems, credit cards are preferred. However, in-person ordering will be offered for cash-paying guests, and guests without a smartphone. Also, starting this year, The Garden will also offer private events that follow the capacity of current state and city safety regulations. Event inquiries can be made here.
…
Where to Catch Patio Sips
With the weather heading to sunnier days, Philly Influencer has you covered with the best spots to sip and catch some rays in Philly!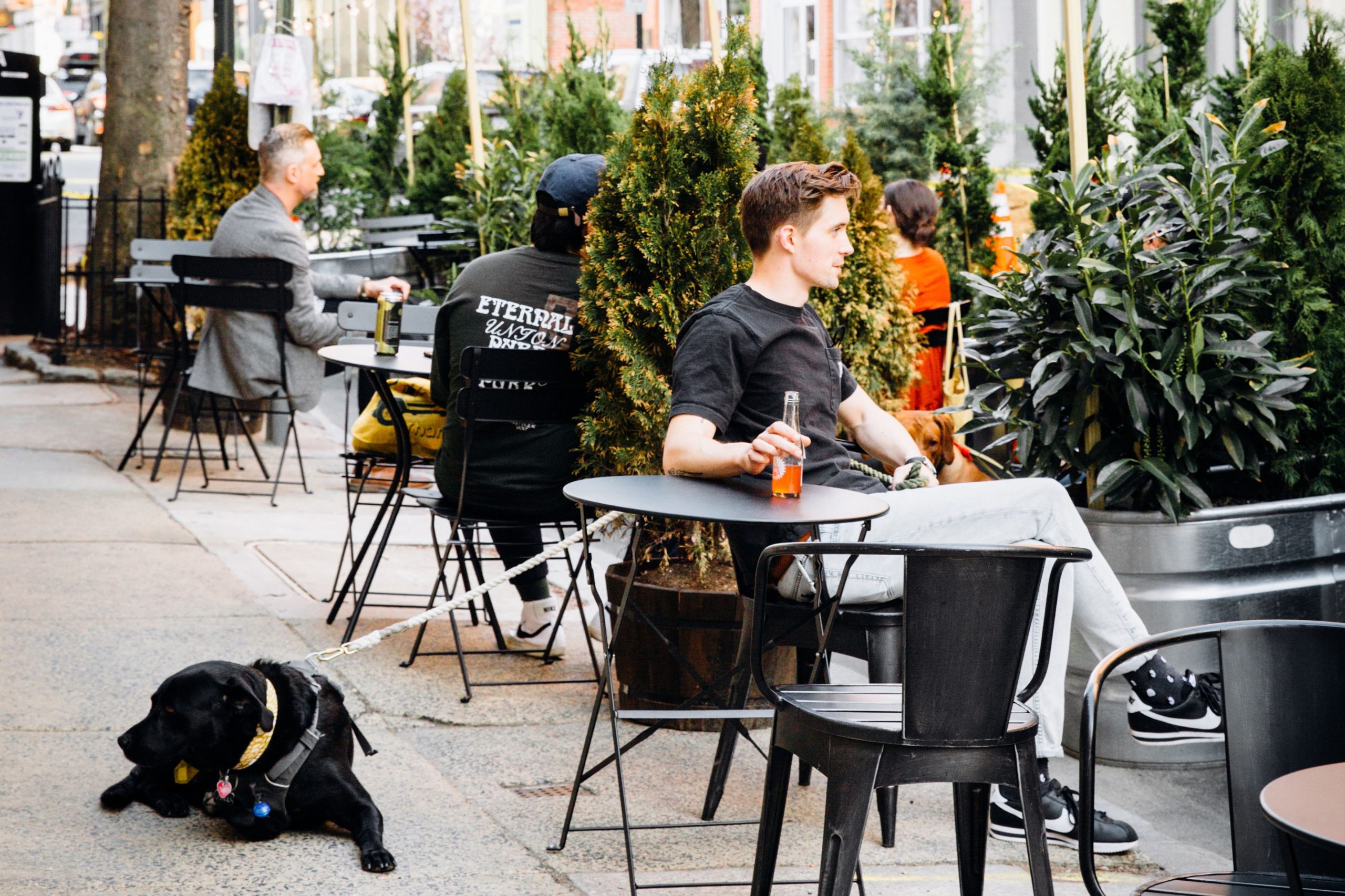 • The Bourse: The Bourse, Old City's modern artisanal food hall, offers imbibers the choice of delicious Mimosas and Bloody Marys from Grubhouse Philly, and local and domestic brews available for purchase at Freebyrd Chicken. Folks can enjoy these libations at The Bourse's expansive outdoor 5th St. patio during the spring and summer months.
•Devil's Den: Devil's Den has a plethora of frozen popsicles, craft cocktails, local draft and bottled beer, and a selection of wines available for sipping at their spacious streetery for outdoor dining. Weekend brunch service consists of $5 Mimosas and Bloody Marys on the street-side patio.
• Fond: Fond, the acclaimed French-focused restaurant on East Passyunk Avenue, is ready for al fresco drinks on the patio with an expanded seating area on 11th and Tasker and killer libations such as specialty cocktails including Feelin' Vaxxed, composed of rum, blackberry, lemon, and basil, exclusive wine by the glass or bottle, and local craft beer, in addition to delicious menu offerings.
• MilkBoy South Street: MilkBoy South Street has taken streetery to a whole new level with their expanded and covered outdoor seating area, while MilkBoy Philly, the landmark locale of the iconic Philadelphia-born brand located in Center City, offers plenty of sidewalk seating and happy hour on Monday through Friday from 4 – 6 p.m. which includes $2 off draft beer, glasses of wine, and cocktails. Both spots boast stellar menus featuring mixed drinks, canned beers, and a unique selection of house-made seltzers for imbibers to enjoy al fresco.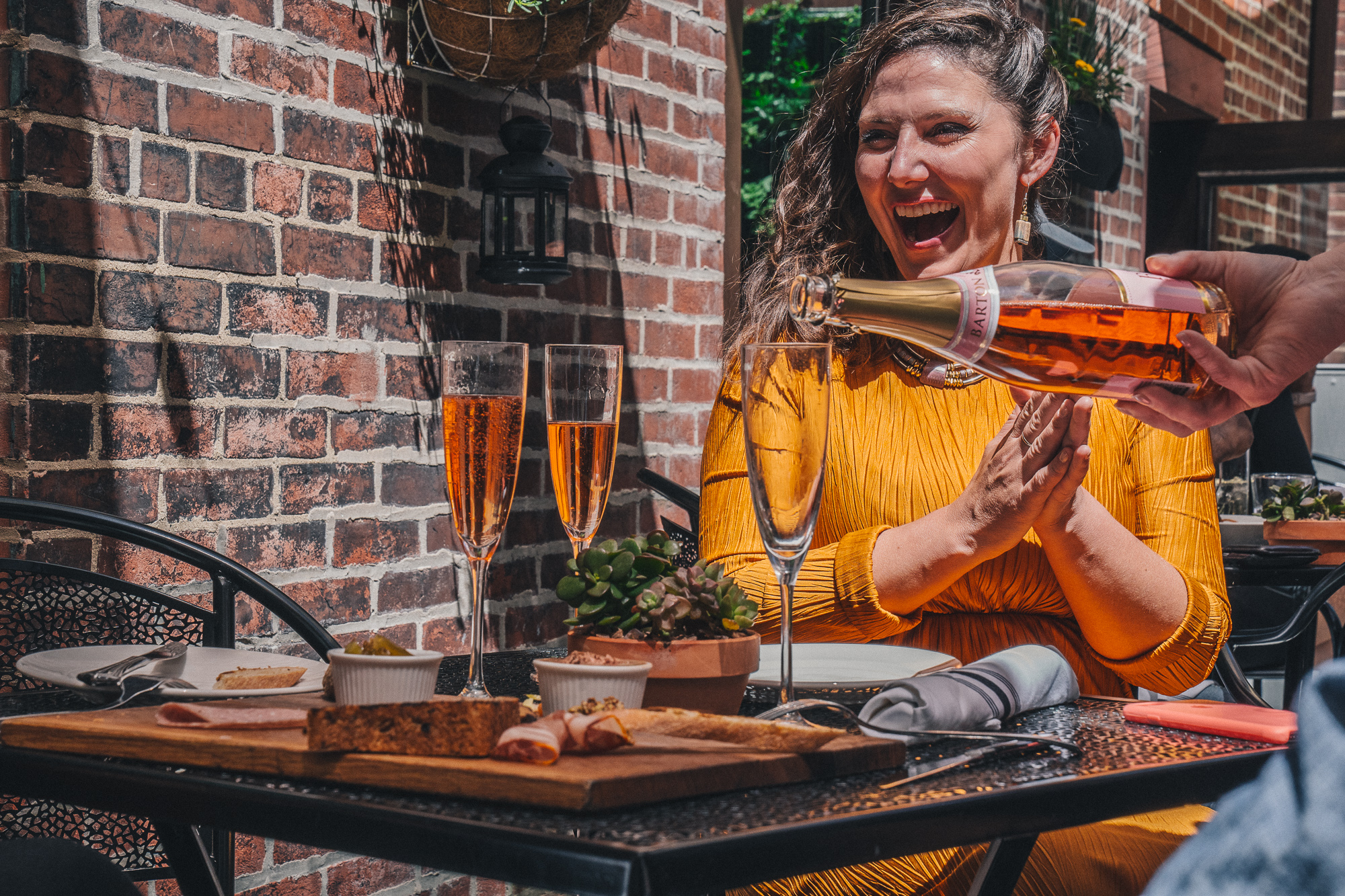 • Philadelphia Brewing Company: Philadelphia Brewing Company, the city's largest and oldest brewery located in Kensington, holds an expansive beer garden open for service year-round with covered picnic tables galore available for patrons to take a seat, grab a pint (or six pack) of Walt Wit, Working Cat, or Kenzinger, BYO food, and enjoy the warm weather. Bonus: the beer garden is dog-friendly, too!
• REX 1516: REX 1516 Philadelphia's go-to for elevated Southern cuisine, remains open for take-out, delivery and outdoor dining at their streetery set-up. Half a dozen cocktails including their Horned Lake Hurricane, Tequila Thrasher, Gin Mot Mot, and more are available to-go or for sipping outdoors at their South Street location.
• Royal Boucherie: Royal Boucherie, Old City's American brasserie specializing in French-style cuisine, offers quite the extensive curated craft cocktail and French-forward wine selection, as well as brand-new sidewalk streetery and the return of their second-floor, verdant rooftop garden – one of Philadelphia's most hidden gems. Imbibers are welcome to sip on a tasty tipple such as the À La Philly, composed of Northbound Rye Whiskey, Bénédictin, sweet vermouth, absinthe and Peychaud's, at one of their many outdoor tables.
• Stratus Rooftop Lounge: Stratus Rooftop Lounge, the chic, newly-renovated open-air rooftop bar and lounge located just across from historic Independence Hall, has returned for Friday and Saturday nights starting at 7 p.m. for folks to dine and drink outdoors at their swanky Old City rooftop.
…
Spring Sips with Boardroom Spirits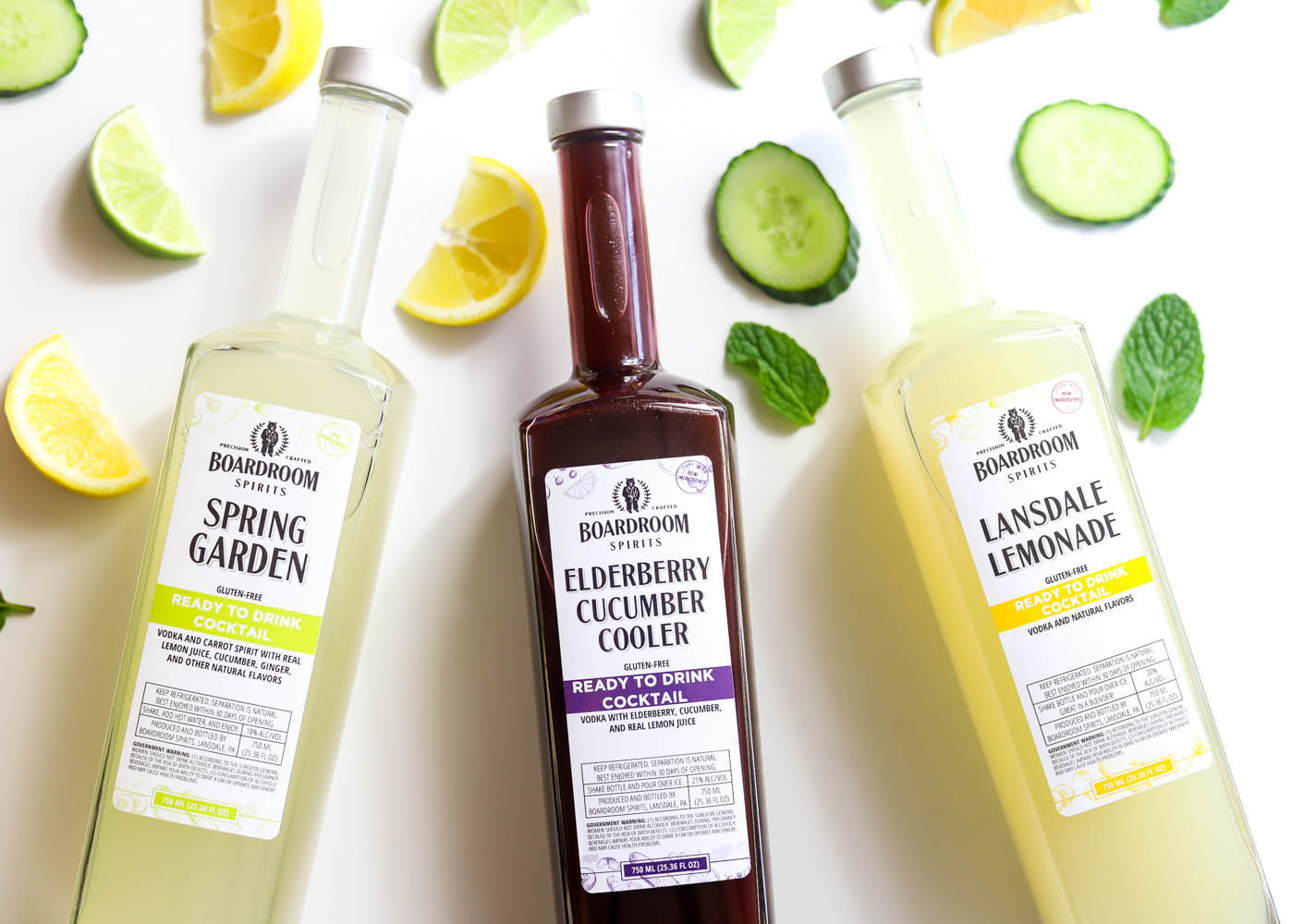 Put some spring in your sip with the latest offerings from award-winning Lansdale, PA-based precision craft distiller Boardroom Spirits. Inspired by crisp and bright sunny days, enjoy their refreshing, new Elderberry Cucumber Cooler, Lansdale Lemonade, and Spring Garden ready-to-drink bottled cocktails. Each 750 ml bottle provides six to eight delicious, gluten-free cocktails made with all-natural ingredients making these ready-to-drink cocktails perfect for small gatherings and at-home entertaining.
Looking for something portable and potent? Try their new Moscow Mule canned cocktail [7.5% ABV]. Its flavors, made with Boardroom Spirits' flagship premium vodka, spicy ginger syrup, and lime, are unlike other canned mules currently available on the market.
Additionally, they use 100% all-natural ingredients and are sold in eco-friendly compostable packaging supportive of the environmental cornerstones of the distillery. Plastic rings can take as many as 450 years to decompose and serve as cruel traps for millions of unsuspecting marine wildlife such as seabirds and turtles. The decision to join the E6PR movement is part of the distillery's continued commitment to zero waste.
Boardroom's entire menu of ready-to-drink bottled cocktails, vodka and soda canned-cocktails, and a complete portfolio of premium spirits are available online for pickup, delivery (including Philadelphia), or shipped throughout PA.
…
Insomnia CookieLab Opens in South Philly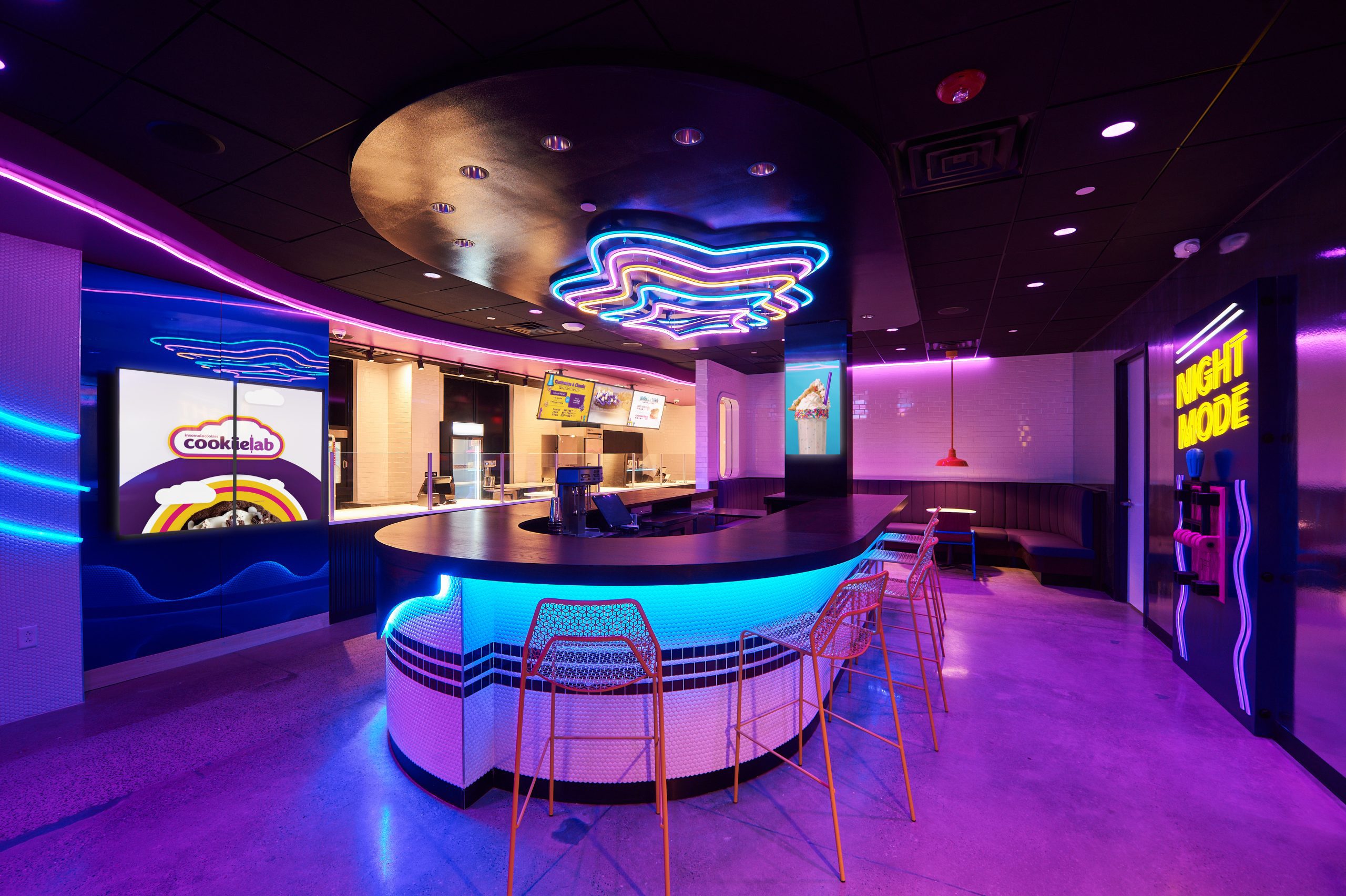 Insomnia Cookies, the fan-favorite late-night bakery concept born out of a Penn dorm room in '03, opened a brand-new East Passyunk storefront in South Philly and most notably their first-ever CookieLab featuring one-of-a-kind creations, at833 Wharton Street across from iconic Philadelphian eateries Pat's and Geno's. Known for revolutionizing the cookie game for over 15 years, Insomnia Cookies opened its playground for cookievation.
The experiential CookieLab – hidden within the new storefront – will allow visitors to customize their very-own cookies as well as sample treats they cannot get anywhere else! A destination and bucket-list stop for Insomniacs nationwide, visitors to the CookieLab will be able to jump in the driver's seat and craft the desserts of their dreams from customized cookies to over-the-top milkshake.
Insomnia Cookies and the concept of cookie delivery, born out of founder Seth Berkowitz's University of Pennsylvania dorm room in 2003, is growing its Philly footprint with a new storefront location and first-ever public CookieLab in South Philadelphia. The CookieLab, an innovative extension of the brand's research and "doughvelopment" lab, will be Philly's newest dessert destination and bucket-list stop for tourists and locals alike to craft crave-able cookie concoctions.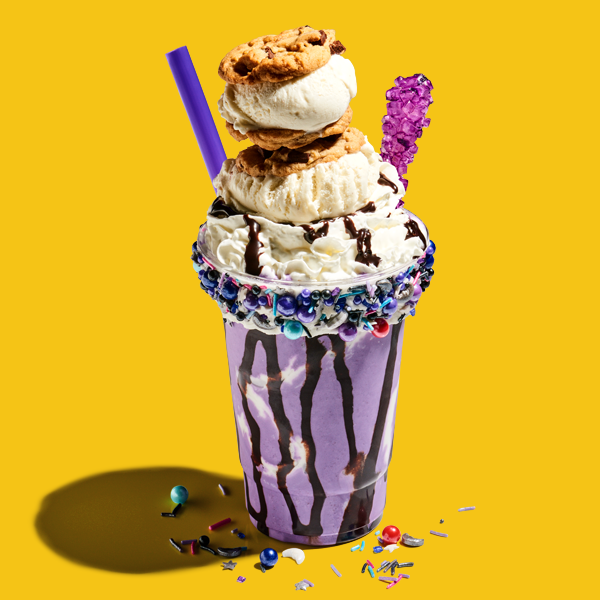 "Philadelphia has always been such an important part of our brand's DNA," said Seth Berkowitz, Founder and CEO of Insomnia Cookies. "As we continue to seek strategic growth opportunities and new ways to connect with consumers during these challenging times, we are proud of our unique ability to give Insomniacs a new way to interact and immerse themselves in our unique cookie culture right where the cookie magic all began."
Where mad scientist meets Willy Wonka, this one-of-a-kind CookieLab, hidden in the new storefront, gives flavor-makers the opportunity to jump in the driver's seat and craft the desserts of their dreams from customized cookies to over-the-top milkshakes. The CookieLab also offers a pickup window with a QR code menu for Insomniacs who want to enjoy their very-own cookie creations, but might not be ready to cookievate indoors yet.
The new speakeasy-style CookieLab also features custom ice cream-based milkshakes and a variety of milk and dairy-free alternatives from the milk "bar" taps so that Insomniacs can wash down their cookie-vated creations. And, most importantly, the CookieLab will offer treats Insomniacs can't get anywhere else. More than just cookies baked to perfection, the CookieLab serves as a creative hub where the imagination is meant to run wild and guests can take a moment to truly indulge in life's sweetness.
---
You can follow Candis McLean on Twitter (@CandisRMcLean) and e-mail her at [email protected].
Subscribe, rate, and review all Philly Influencer podcasts here. Follow Philly Influencer on Twitter, Facebook, and Instagram.