National Gin & Tonic Day
 #NationalGinAndTonicDay is Friday, April 9. Stop by Art in the Age, Forsythia, Jet Wine Bar, and Red Owl Tavern to sip on some twists on the classic and refreshing cocktail.
• Art in the Age: Art in the Age offers their take on a Gin & Tonic, made with New Liberty Distillery Snug Harbor Gin, Jack Rudy Tonic Syrup, lime bitters, and topped with seltzer, in the form of bottled cocktails. These craft cocktails can be enjoyed to-go in singles or four-packs, or at Art in the Age's cozy outdoor cocktail lounge.
• Forsythia: Forsythia, Old City's French bar and restaurant helmed by Chef Christopher Kearse, will feature their twist on the classic cocktail on Friday, April 9 with RBG&T, a playful nod to the Honorable Ruth Bader Ginsburg, is composed of gin, Combier Rose liqueur, Fever Tree aromatic tonic, and lemon. Available for limited indoor dining outdoor seating, and takeaway.
• Jet Wine Bar: Jet Wine Bar boasts an extensive and inventive craft cocktail selection in addition to their carefully curated global wines. One fan-favorite sipper is the Pink Gin & Tonic, made up of Bluecoat gin, lime, and Fever Tree aromatic tonic. Available at Jet Wine Garden, the verdant oasis adjacent to Jet Wine Bar.
• Red Owl Tavern: Red Owl Tavern, the modern American restaurant across from historic Independence Hall, boasts a spring-appropriate, floral-forward Gin & Tonic titled Magenta Showers, crafted with blueberry lavender butterfly pea tea-infused Bluecoat gin, Saint Germain, citrus, tonic, and a lime wheel for garnish.
…
Northern Liberties Restaurant Week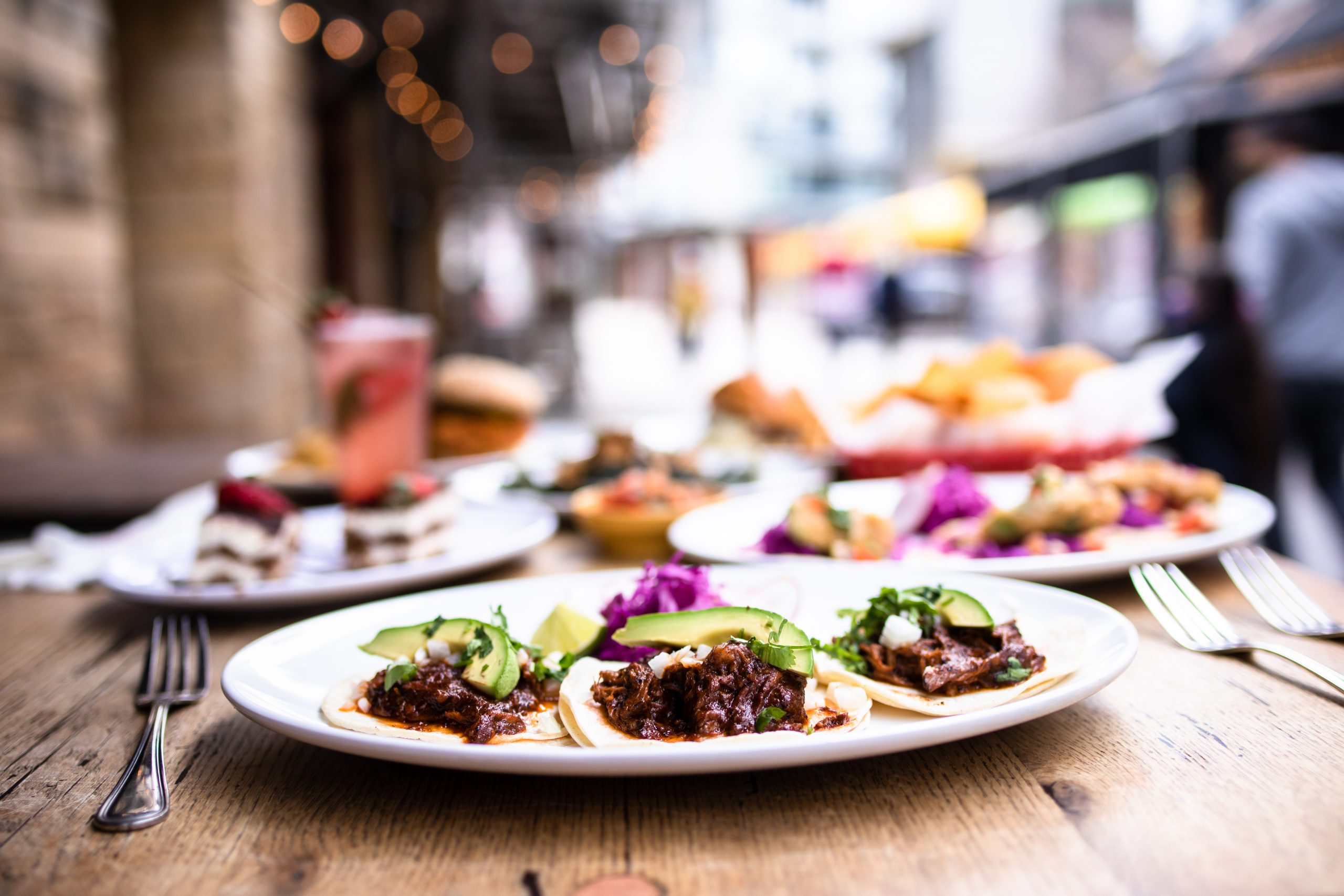 Northern Liberties will debut its first-ever Restaurant Week with 20 restaurants from April 9th to 18th. Northern Liberties has been one of the top food neighborhoods in Philadelphia for many years – and during the pandemic, the neighborhood saw a number of factors that brought even more attention and reviews to the neighborhood's red hot and growing food scene! This year, twenty restaurants will join forces during the pandemic to launch a giant new restaurant week in our city – to show off their take-out menus, dine-in options, outdoor spaces, sidewalk cafes, and innovative streeteries.
You'll have access to lunch menus with two courses (plus non-alcoholic drinks) for the wallet-friendly pricing of $10 and $15. There will also be special dinner menus with three or more courses for only $15, $20, and $25.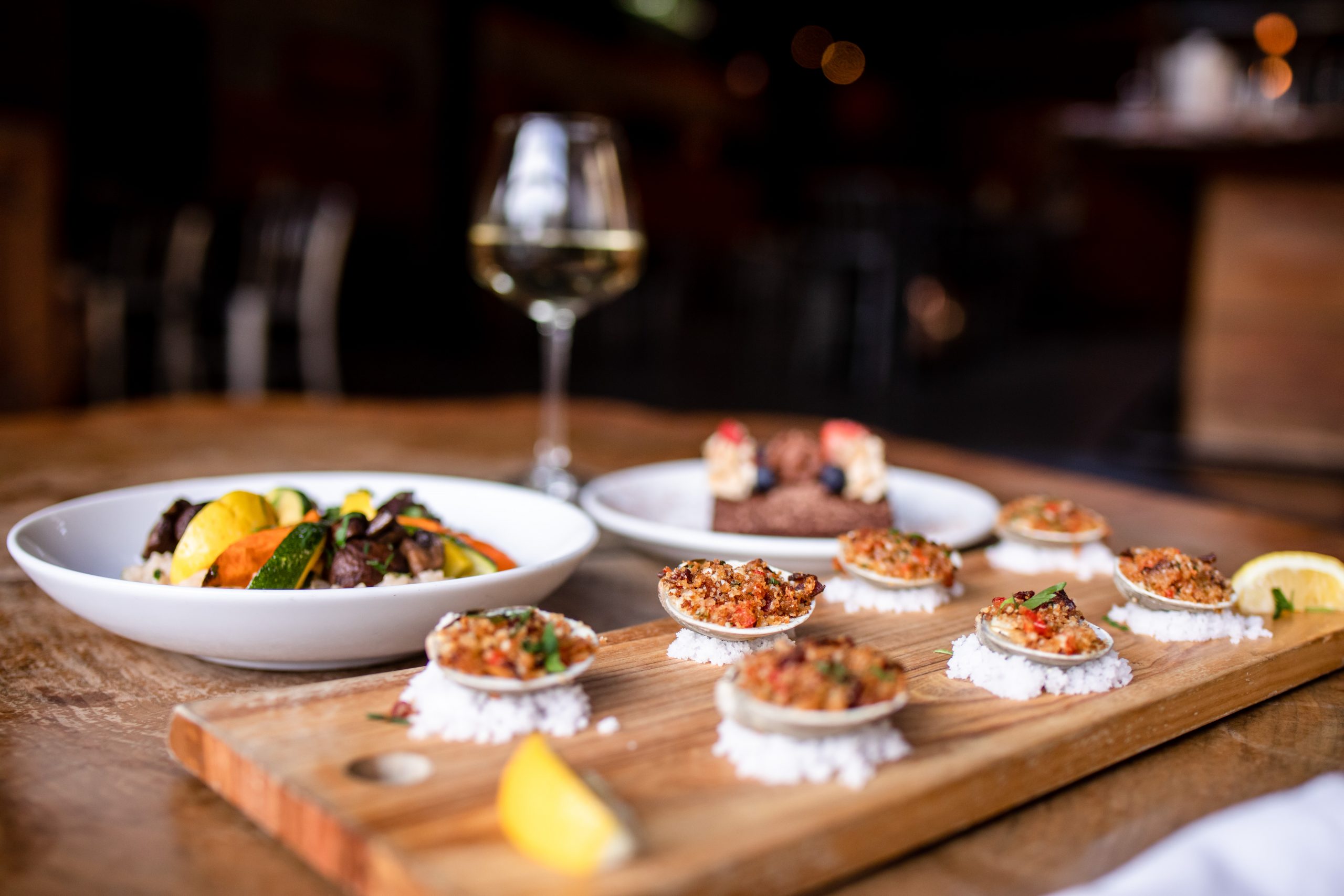 For its inaugural year, Northern Liberties Restaurant Week will offer a taste for every palate – with cuisine from around the country and around the world including Vietnamese, Armenian, Italian, American, Chinese, Thai, Mexican, and more. Look for everything from tacos to wood-fired pizza, Philly's best-fried chicken to comfort food classics, big steaks to big salads, and everything in between. Some restaurants will participate in lunch, some in dinner, and others both! The focus is on dine-in options for both indoor and outdoor, plus look for select options for takeout, delivery, legal cocktails to go, and more. Reservations are strongly encouraged for this first-time event, and they can be made with each participating restaurant. Aso a bonus, some restaurants will additionally offer upgrades to their meals for those seeking a higher-end experience.
This new restaurant week is pandemic-friendly with restaurants providing socially distanced dining opportunities, expanded outdoor dining, and indoor dining according to local and state guidelines. This new dining campaign will bring much-needed attention to all the restaurants after they withstood the challenges of remaining open during the winter months and two shut-downs.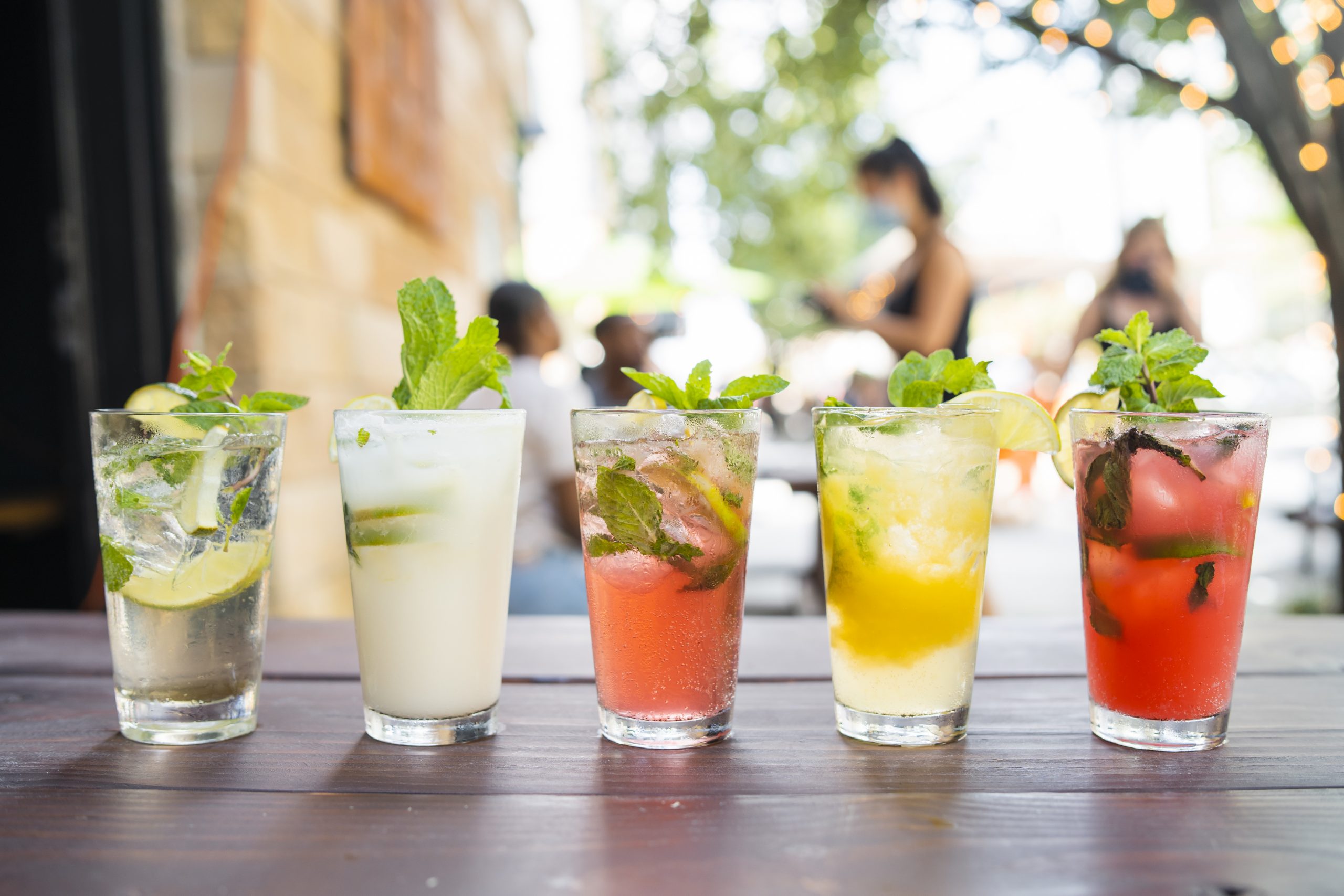 The restaurants include:
Apricot Stone
Añejo Philly
Bagels and Co.
Bourbon and Branch
Cantina Dos Segundos
El Camino Real
Germantown Garden
Germantown Garden Grill
Hello Vietnam
Heritage
Hunnies Crispy Chicken
Jerry's Bar
Love and Honey Fried Chicken
North Bowl
Rustica Pizza
SET NoLibs
Spuntino Wood Fired Pizzeria
Standard Tap
The 700 Club
Urban Village Brewing Company
For food lovers joining this first-time dining experience, please wear your mask, plan to socially distance, and follow the rules set forth by each individual restaurant. Restaurants participating will provide a safe and socially distanced experience and follow all state and local guidelines.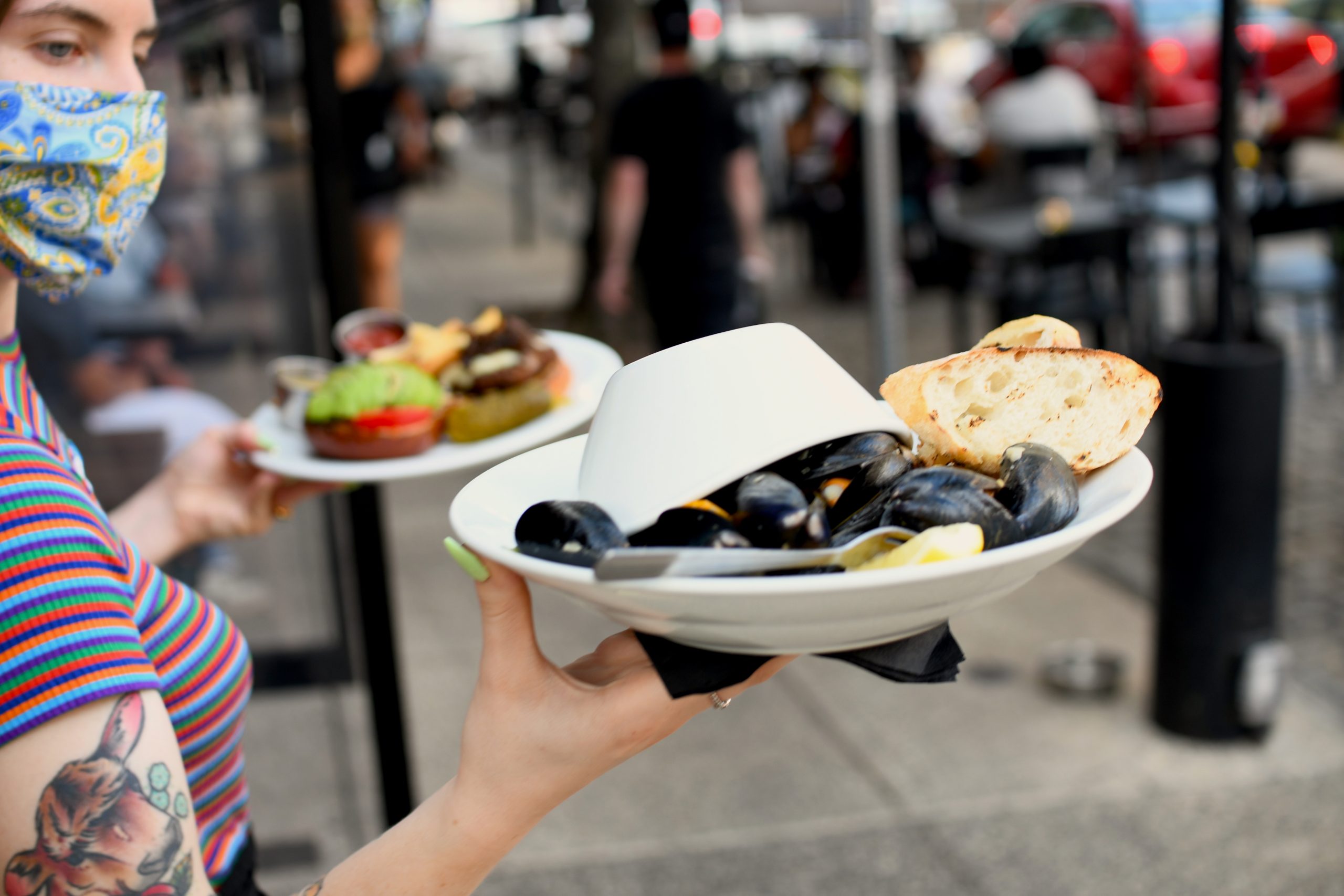 Northern Liberties Restaurant Week is presented by Northern Liberties Business Improvement District with support from promotional partners Aversa PR & Events and Yelp.
For more about Northern Liberties Restaurant Week, click here.
…
Spritz into Spring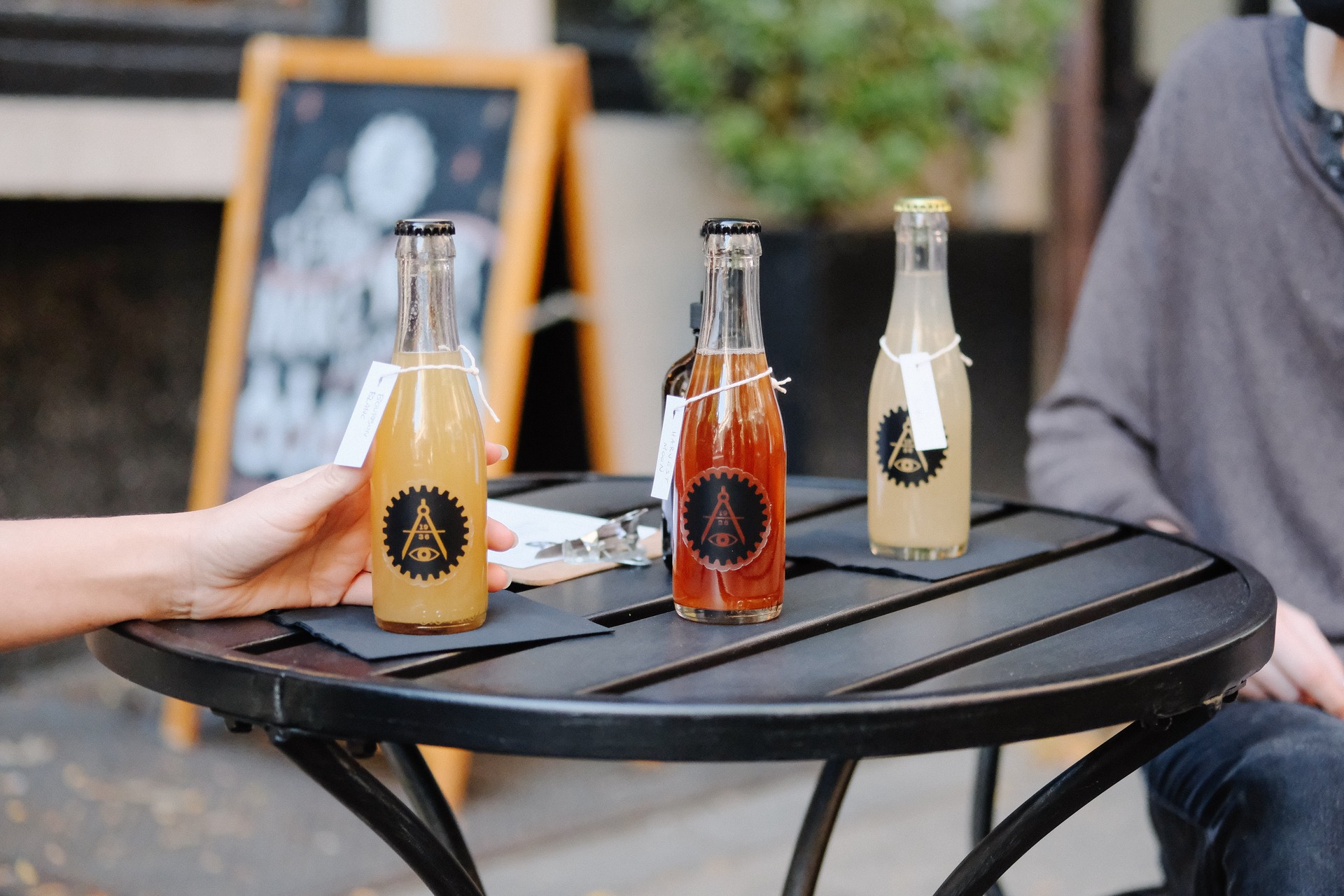 Nothing says spritz weather like 70 degrees and sun! Good thing Art in the Age is prepared with a new lineup of effervescent bottled cocktails perfect for stoop hangs or sipping in Art in the Age's newly expanded lush cocktail garden this spring.
This spring, imbibers are invited to Art in the Age's lush Cocktail Garden, flanked by flourishing regional plant life, to enjoy a chilled bottled cocktail – or two, including gin & tonics, palomas, negroni spritzes, and more, all hand-crafted in house by a team of expert mixologists. Additionally, guests looking to refresh their home bar cart for spring can peruse the vast array of spirits, barware, and other specialty and seasonal ingredients from the likes of Art in the Age's sister distillery Tamworth Distilling located in Tamworth, New Hampshire, and affiliate New Liberty Distilling, all found in the retail space at Art in the Age.
"It's definitely looking and feeling like spring in Art in the Age's expanded Cocktail Garden," said Andrew Campbell, General Manager at Art in the Age. "As the weather continues to grow warmer, our bottled cocktails are going to be the perfect way for guests to cool off while sampling some of our favorite seasonal spirits and liqueurs. There's something for everyone– from Kentucky Mules to a Paloma and Sazerac Spritz."
Single bottles of seasonal cocktails start at $11 each, but imbibers making their way to a picnic, campground, or beach with their quaranteam are encouraged to pick up a mixed four-pack for $40.
…
Royal Boucherie Returns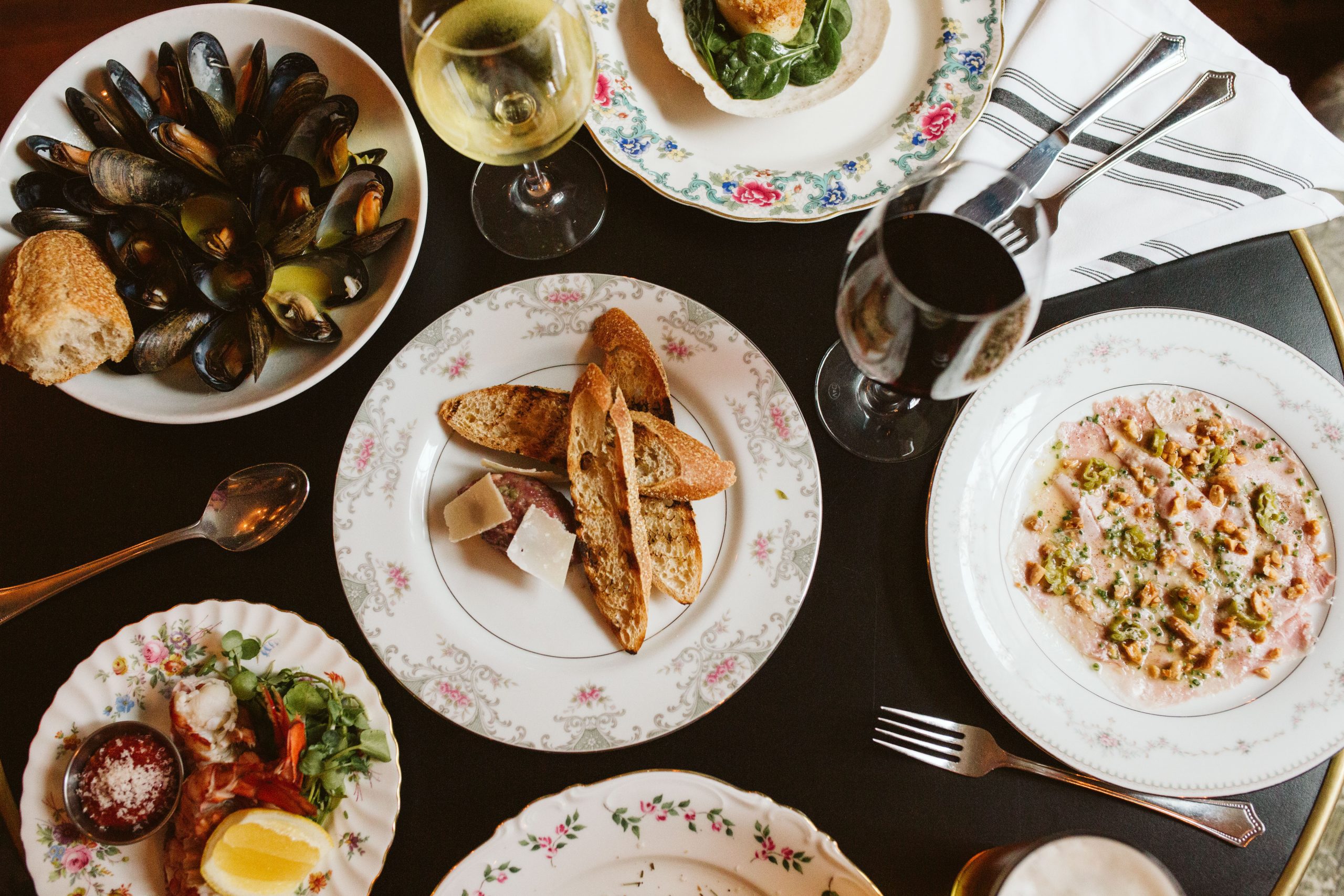 Royal Boucherie is back! Old City's lively neighborhood bistro reopens on Thursday, April 8 with new Executive Chef Matt Buehler at the helm, formerly of Vetri Cucina, as well as a new seasonal menu including a robust raw bar, and famed cheese and charcuterie programs, brand-new French-focused wine and carefully-curated craft cocktail selection, new expansive streetery and sidewalk seating, and its outdoor, off-street, second-floor patio in bloom.
Guests can look forward to an enhanced raw bar program including lobster cocktail, shrimp cocktail, East and West Coast oysters, and towering seafood plateaus. Additionally, Royal Boucherie's famed cheese and charcuterie programs are back with well-curated local and domestic cheeses and house-cured meats.
"We're excited to see the light at the end of the tunnel" said General Manager Valerie Brown. "As we move into the warmer months there's a real feeling of optimism. We were able to offer vaccinations to all of our employees. Among many things, we've been working hard on our new cocktail program and expanding our wine list. It's now a Francophile's dream. There are more French wines than ever, representing a wide swath of terroir. Additionally, we also put a lot of work into our second-floor deck and streetery."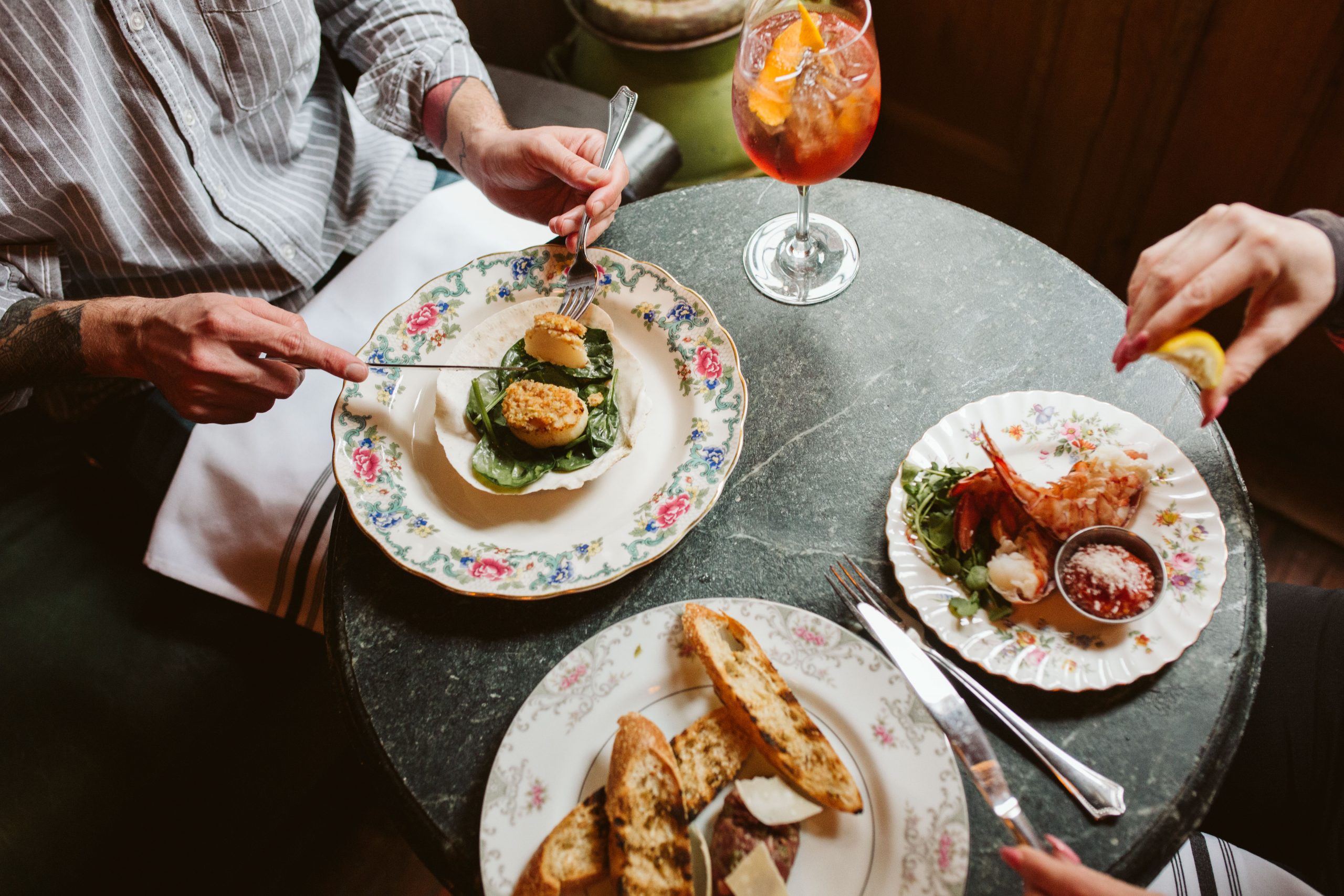 Small plates include Foie Gras Torchon with candied kumquats, Steak Tartare, Day Boat Scallop with bone marrow and spinach, Pork Terrine, Onion Soup Gratinée with Cognac and Gruyère, and Royal Boucherie's popular Escargot with Chartreuse and hazelnut. Large plates include Olive Oil Poached Cod in red wine with lentils, Chicken Cassoulet with garlic sausage and pancetta beans, Grass-Fed Butcher Steak Frites, Spaghetti with Fruits de Mer, and Grass-Fed Rib Eye (for two) with chicory and anchovy.
Royal Boucherie's new cocktail program utilizes French ingredients while integrating new cocktail elements. The new French Maid cocktail uses cognac as a base and then incorporates fresh cucumber, mint, and the Caribbean liqueur, Velvet Falernum, to create a refreshing experience, perfect for drinking on Royal Boucherie's lush patio. In contrast, the À La Philly is the perfect assimilation of the vivacious cities of Philadelphia and Paris. Using rye whiskey from local producer, Boardroom Spirits, absinthe from Philadelphia Distilling, and the classic French spirit Benedictine, this booze-forward cocktail is meant to wake up your senses and engage your palate.
Royal Boucherie's opening hours of operation will be Wednesday – Sunday from 4-10 pm. Look for expanded hours, including weekend brunch service in the weeks ahead.
…
First Latino-owned Distillery in Philadelphia Releases First Whiskeys
Strivers' Row Distillery (strivers') is excited to announce the release of its first two bottles: unaged corn whiskey and Papa Juan™, a spiced single malt inspired by the traditional Dominican drink "Mamajuana." While Mamajuana is usually made by infusing rum and wine with barks and spices, Papa Juan™ is made by taking strivers' unaged single malt whiskey and infusing it with a family recipe of all-natural barks, honey, and spices.
Launched in a 200 sq-foot industrial studio in Kensington, strivers' is the smallest commercial distillery in America. All whiskeys will be distilled, bottled, and aged onsite. Due to the small scale of the operation, bottles will only be available in 200ml flasks, and the distillery will not be open to the public. Founder Francisco Garcia hopes to begin barreling the corn whiskey for aging this Spring in order to release a bourbon whiskey in the coming months.
Strivers' joins a vibrant community of Philadelphia craft brewers, distillers, and winemakers as the first Latino-owned distillery in Philadelphia and one of only a few BIPOC-owned and operated distilleries in the US. "I grew up around the food and hospitality industry, and the things we eat and drink are an expression of our culture," said Garcia. "I'm launching strivers' row distillery as a grain to glass operation in order to bring a bit of my culture to the Philadelphia spirits scene."
The whiskeys are distilled from mashes consisting of Pennsylvania-grown non-GMO corn and malted barley. Bottles will be available for sale on the distillery's website Thursday, April 29th.
…
Parks on Tap Returns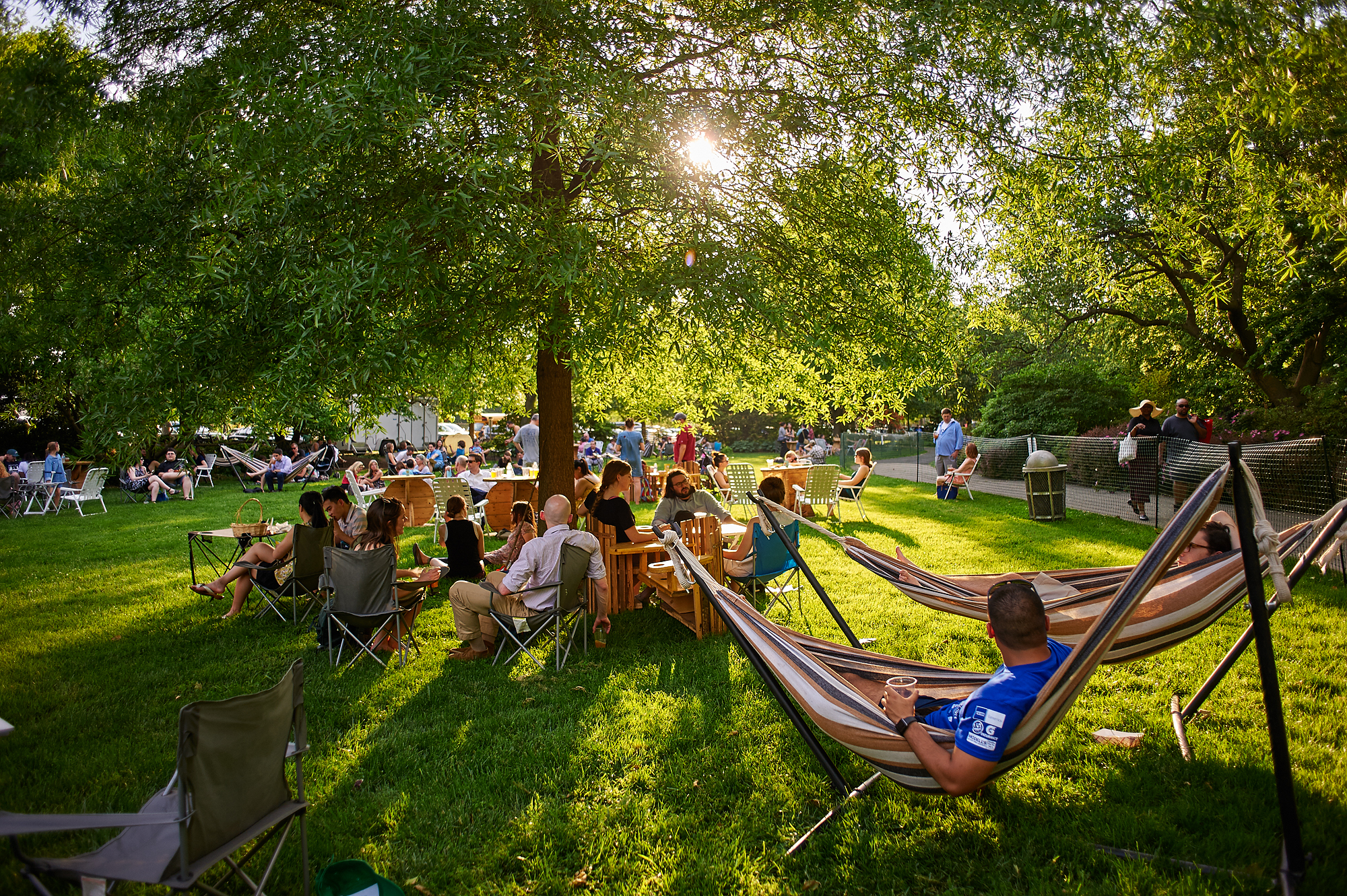 Blooms, bites and beers are back! Parks on Tap, the roaming beer garden and oasis, is back for the 2021 season starting with the first-ever Cherry Blossom edition. Now through April 25th, look for Parks on Tap to pop-up outside the Fairmount Horticulture Center Arboretum with TWO locations that are each over an acre.
As in years past, patrons are invited to enjoy fresh food, beers on tap, wine, and more set in an outdoor environment with comfortable chairs and clean restrooms. New for this year, Parks on Tap will partner with the Japan America Society of Greater Philadelphia to present the Shofuso Cherry Blossom Viewing. This new campaign includes three weeks of prime Cherry Blossom viewing, socially distanced activities, virtual programming, and new Japanese-inspired fare. Additionally, look for free live music every week for Jazz Appreciation Month!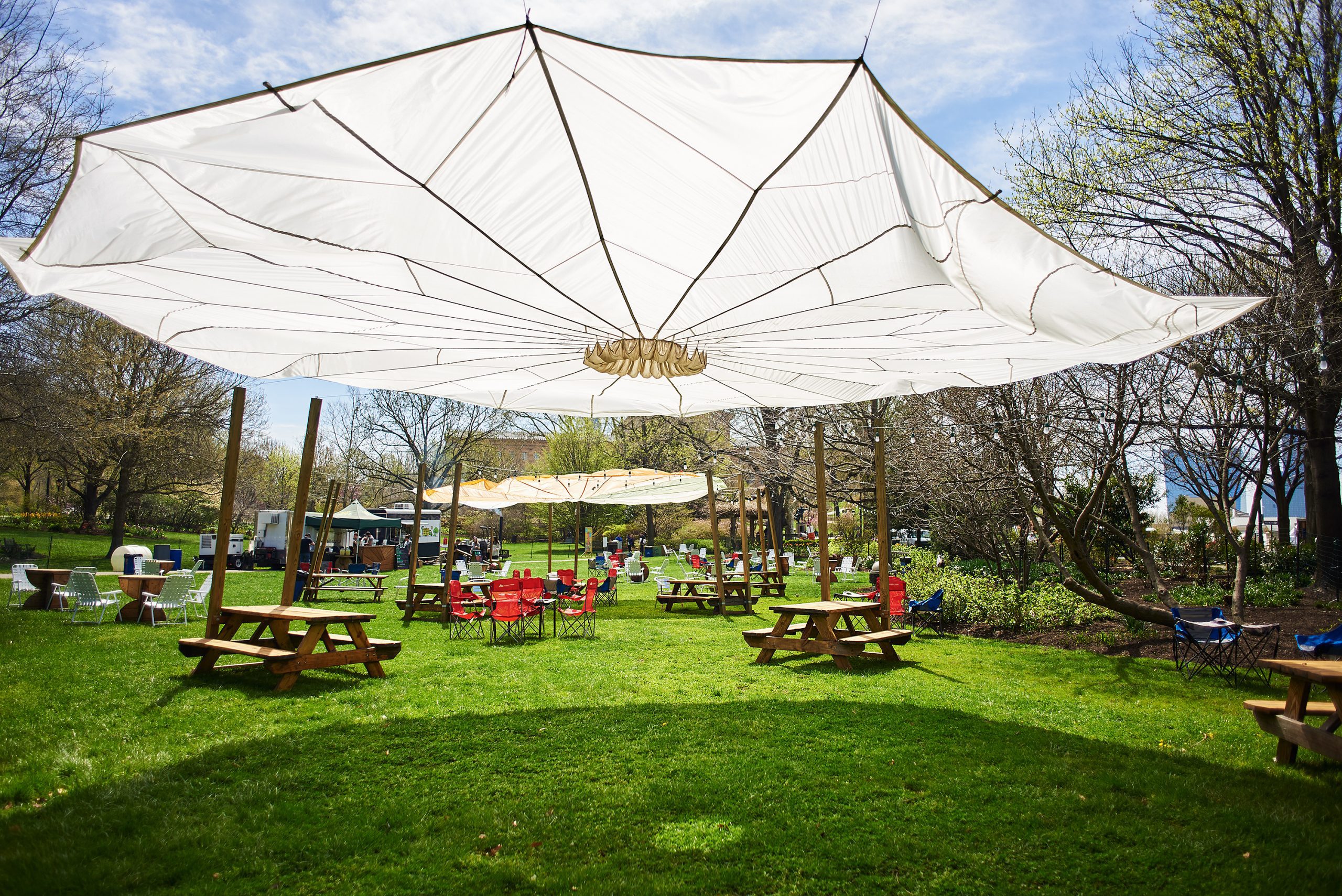 Parks on Tap will also feature products from Two Local's Brewing, Philadelphia's first Black-owned brewery, and will offer three weeks of free live performances to celebrate Jazz Appreciation Month.
"FCM Hospitality is proud to bring back Parks on Tap for the 2021 season," said FCM Hospitality Owner Avram Hornik. "We are excited to partner with the Japan America Society of Greater Philadelphia for a special three week campaign entitled Shofuso Cherry Blossom Viewing that showcases Fairmount Park during the most beautiful time of year. Our special relationship with JASGP goes back to 2017 when the two organizations worked together to present Parks on Tap at Shofuso Japanese House and Garden. Last year, with the pandemic hitting at the start of the season, many Philadelphia residents missed these stunning flowers. We are grateful for the opportunity to work together and find a socially distanced way to celebrate the return of one of our city's great natural treasures."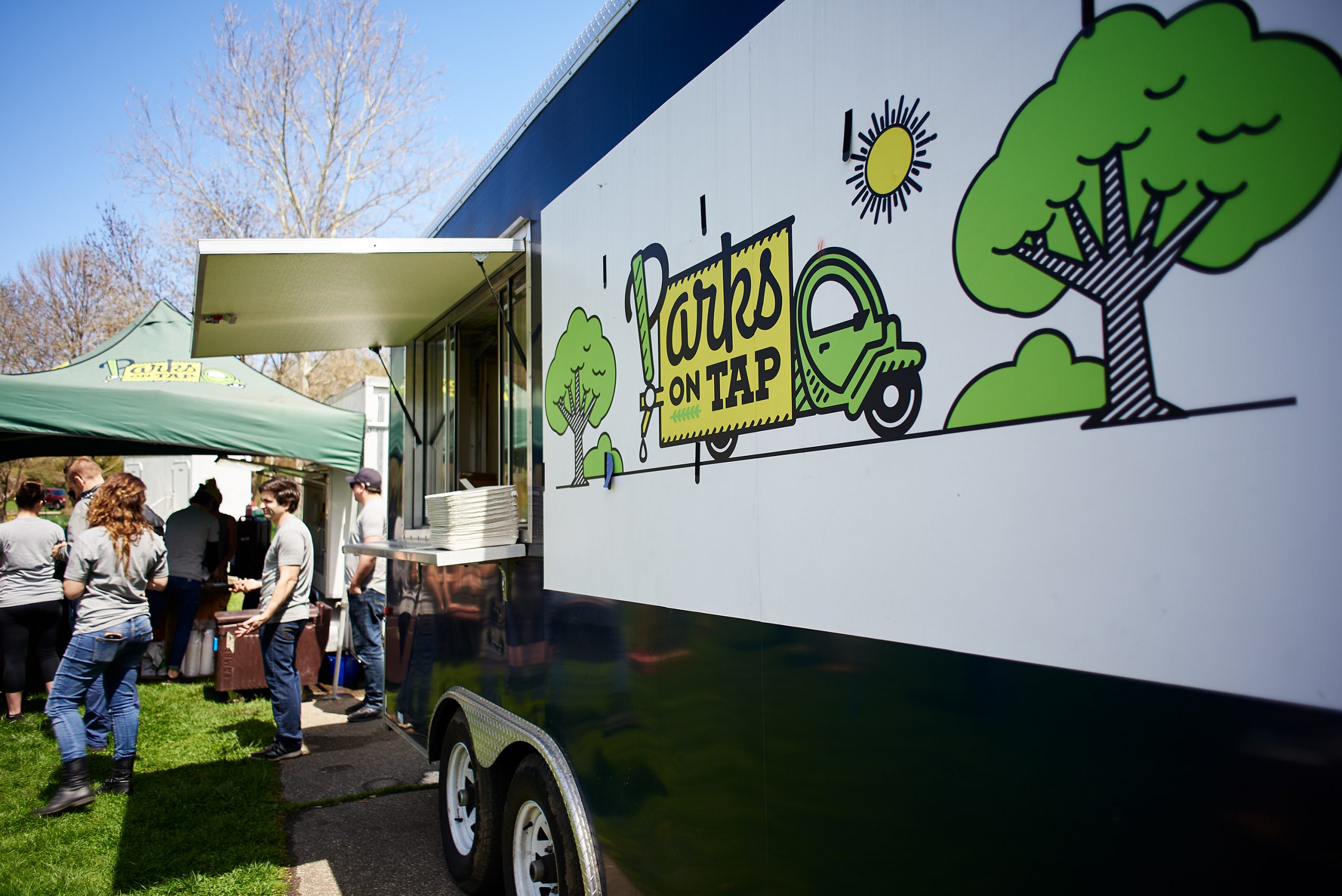 FCM Hospitality will present a full menu of food and drink favorites – plus new selections that contain a nod to the Japanese cuisine and the celebrated Cherry Blossoms. For food, look for locally-made and sourced fare that includes signature BBQ dishes from Craft Hall, and breads and pastries from Lost Bread Co. From the bar, look for locally made selections from Mainstay Independent Brewing Company, including their Love Your Park Ale which additionally benefits Philly parks. New for 2021, FCM Hospitality is proud to feature canned beer selections from Two Locals, Philadelphia's first Black-owned brewery. Credit cards are preferred.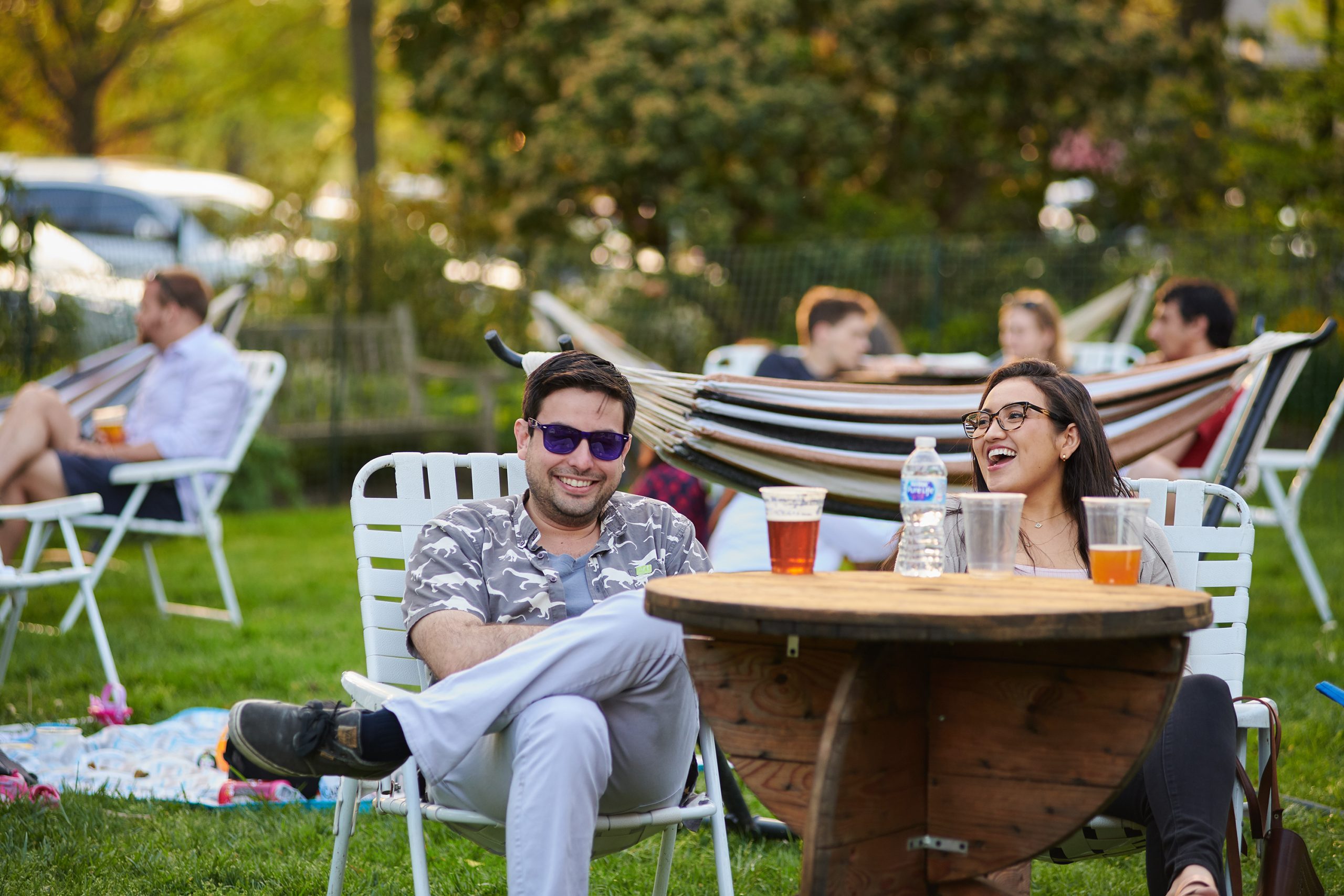 The set-up for the beer garden outside the Horticulture Center will be self-contained within roped boundaries, providing its own power, bathrooms, food and drink trucks, seating, shade, and lights.
Pop-up hours for Parks on Tap at the Fairmount Horticulture Center Arboretum will be Wednesday – Thursday, from 4 pm to 11 pm, Friday from 4 pm to 11 pm, Saturday Noon to 11 pm, and Sunday from Noon to 10 pm. Please note that hours and days of operation may change due to weather and special events.
Please visit @parksontap on Instagram and Facebook for regular updates.
---
You can follow Candis McLean on Twitter (@CandisRMcLean) and e-mail her at [email protected].
Subscribe, rate, and review all Philly Influencer podcasts here. Follow Philly Influencer on Twitter, Facebook, and Instagram.