Each weekend, we will post some of the most unique social and cultural places to visit in addition to exciting events in and around the Philly area. We call it Philly Influencer's Weekend Picks. If you attend any of these places or events, let us know how it went! Tweet us or email us at [email protected].
1. Closing Soon: Center City Restaurant Week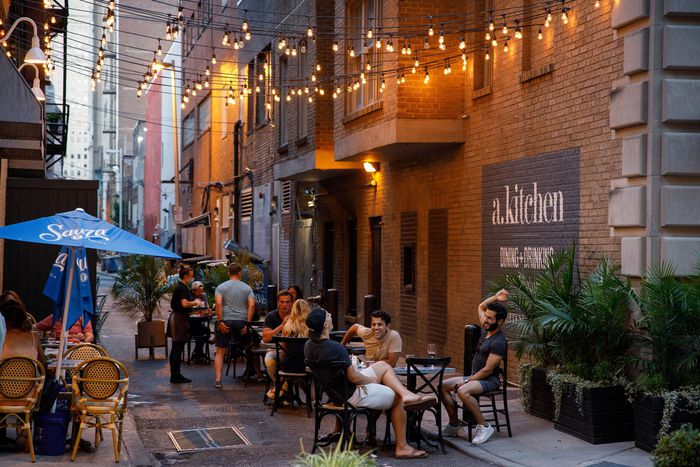 Where: Various locations
When: Runs through Friday, May 28
Through Friday, September 28, Center City Restaurant Week will be one of the hottest attractions of the spring. This amazing culinary offering is very wallet-friendly and is palate-pleasing. Diners can get access to $20 lunches and $35 dinners just in time for your holiday weekend. Whether you're dining out or taking home your favorite dish, Center City has plenty of options for you.
While enjoying CCD Restaurant Week, park for $9 or less at participating Philadelphia Parking Association and Philadelphia Parking Authority facilities from 4:45 p.m. – 1:00 a.m.
For more information, click here.
…
2. Closing Soon: Asian American Pacific Islander Heritage Month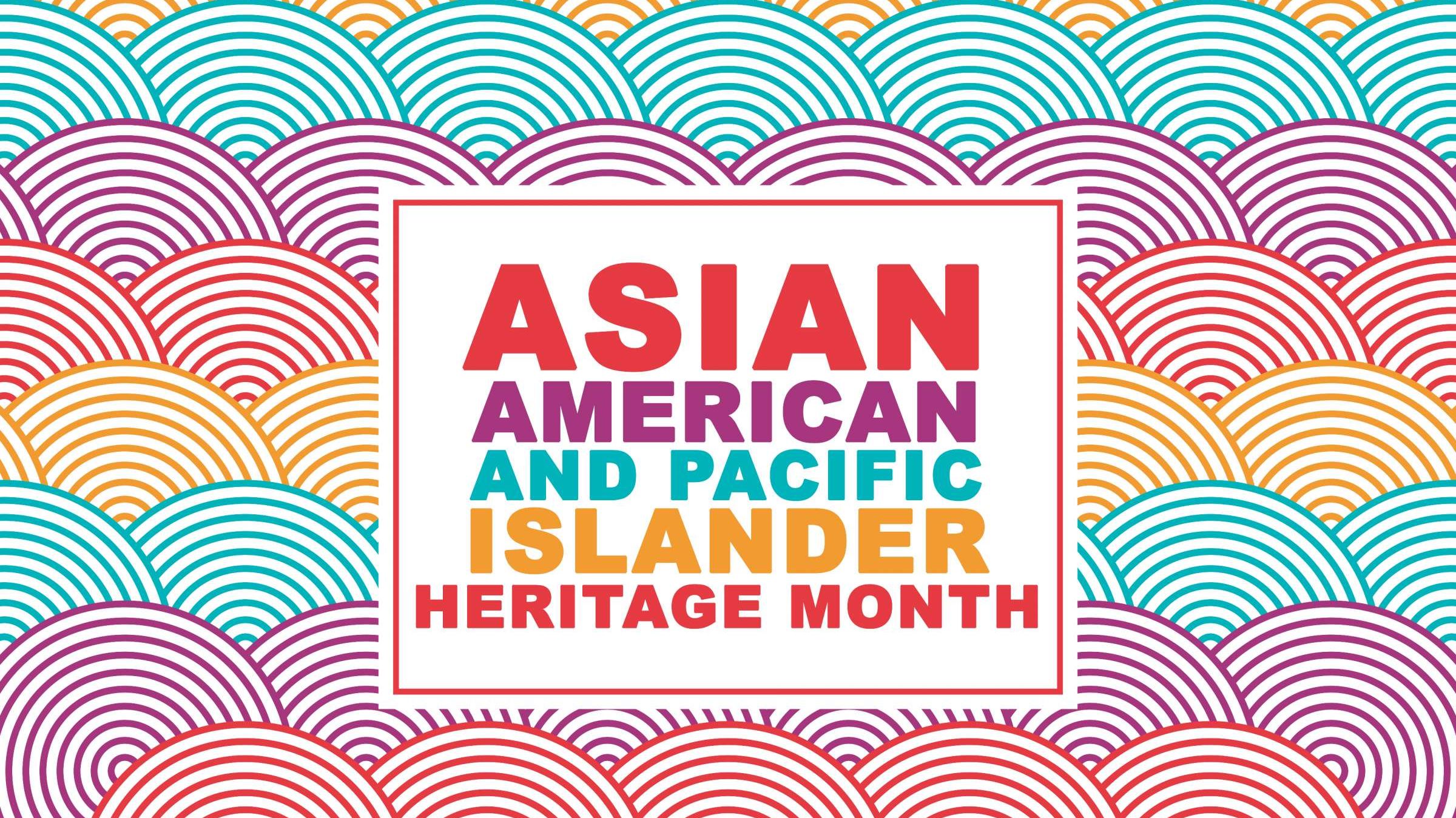 Where: Various locations
When: Runs through Monday, May 31
AAPI Heritage Month will come to a close in a few days. From the Asian Arts Initiative to The Philadelphia Chinatown Development Corporation has been hosting a neighborhood-wide scavenger hunt (runs through July 3) in collaboration with Franklin Square, there are plenty of events happening in the city. Try exploring Chinatown or show your appreciation for several Asian-owned establishments in the area. Also, The Wonton Project comes to an end Monday.
…
3. Closing Soon: East Passyunk Garden Days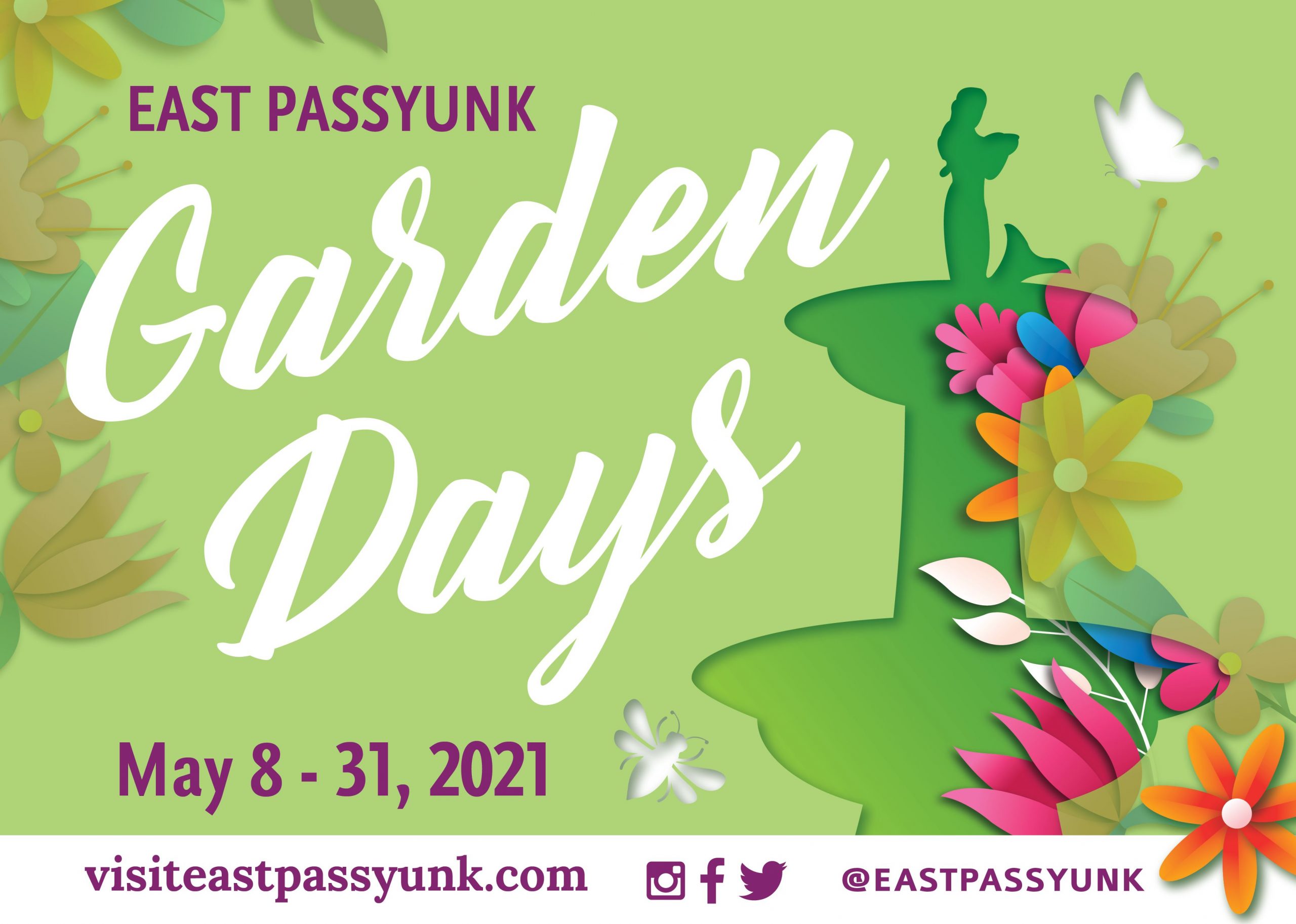 Where: Various locations
When: Runs through Monday, May 31
Speaking of coming to a close, East Passyunk Avenue Business Improvement District's "Garden Days" is also set to end on Monday. The three-week themed series of events allowed East Passyunk Avenue's independently owned shops, restaurants, and bars to showcase the positive impact that plants and gardening have on our communities and lived environment.
For more information, click here.
…
4. Closing Soon: Love Your Park Scavenger Hunt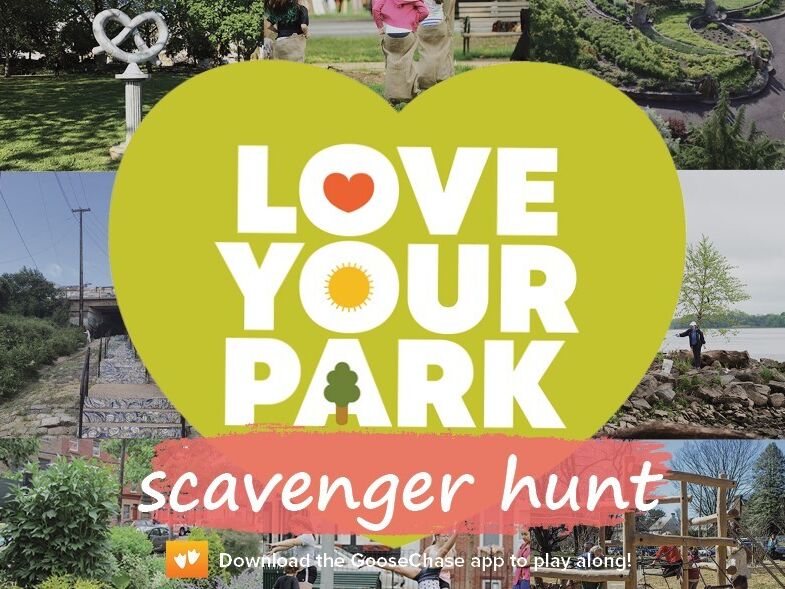 Where: Various locations
When: Runs through Monday, May 31
Discover the fascinating facts and stories behind Philadelphia's neighborhood parks before it's too late. The free, Love Your Park Scavenger Hunt, is running until May 31. Scavenger hunters can participate by downloading the free GooseChase app to their smartphone and completing each mission at their own pace in various parks across the city (search for "Love Your Park Scavenger Hunt").
For more information, click here.
…
5. Memorial Day at the Museum of the American Revolution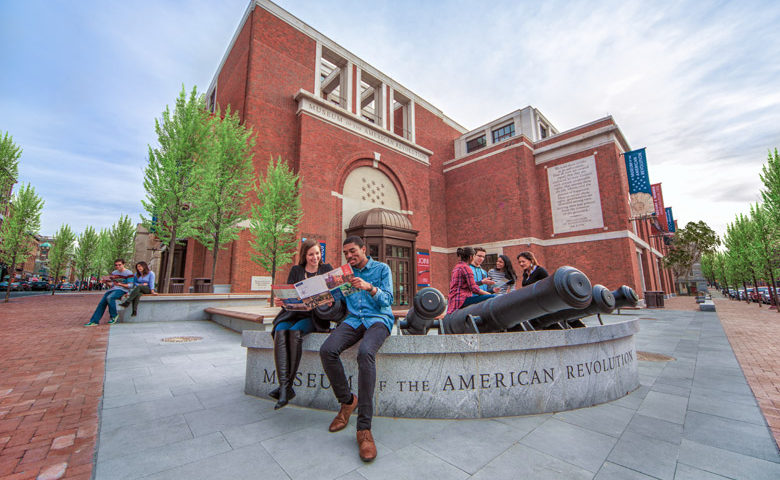 Where: Museum of the American Revolution | 101 S. 3rd St
When: Runs through Monday, May 31
Celebrate Memorial Day Weekend at the Museum of the American Revolution. There will be a pop-up talk navigating photographs of fallen veterans, you can write a special letter of appreciation to servicemen and servicewomen, you can make your own commemorative ribbon, and much more. Veterans, military, and Blue Star Families can use code MEMDAY21 to get a free ticket.
For more information, click here.
…
6. Comcast NBCUniversal Memorial Salute
Where: The Mann Center | 5201 Parkside Ave
When: Saturday, May 29 | 7 p.m.
The Philly POPS will be bringing the Memorial Day splendor this Saturday evening. The free concert merely requires registration. You'll be able to hear and see the wonders of talented musicians and vocalists. The concert is dedicated to honoring our nation's traditions, values, and commitment to service. The event features the POPS and guest conductor Byron Stripling.
For more information, click here.
…
7. Memorial Day at the National Constitution Center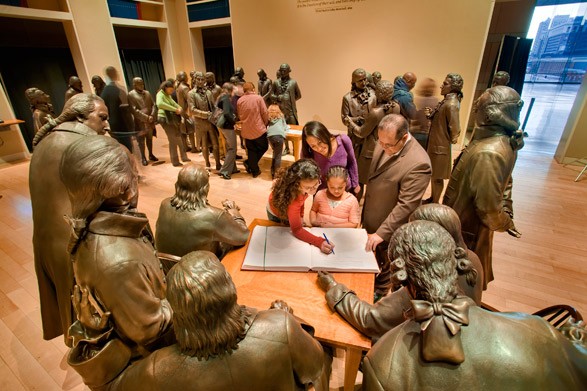 Where: National Constitution Center | 525 Arch St
When: Runs through Monday, May 31
National Constitution Center will be taking the Memorial Day celebrations beyond their gallery spaces. Outside of exploring the museum, there will be a flag etiquette workshop, a history of famous memorials discussion, and a performance of Freedom Rising. Tickets are discounted for military veterans and free for active military.
For more information, click here.
…
8. Memorial Day at the Independence Seaport Museum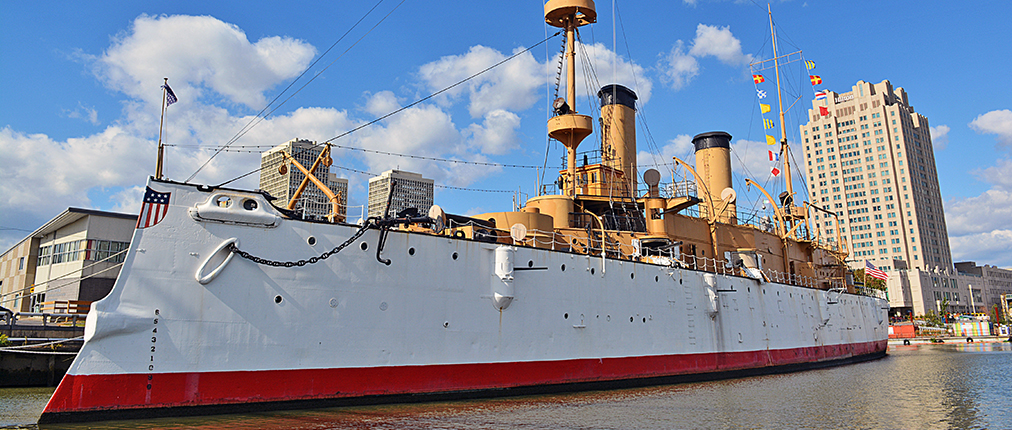 Where: Independence Seaport Museum | 211 S. Christopher Columbus Blvd
When: Runs through Monday, May 31
This Memorial Day Weekend, Independence Seaport Museum (ISM) is honoring those who served in the United States Armed Forces with various programs and events in-person and virtually. From a new exhibition featuring unique animations aboard Cruiser Olympia to the return of Paddle Penn's Landing, ISM has something for the entire family to enjoy. On Friday, ISM will debut a special exhibit on Cruiser Olympia that tells the story of the ship's transportation of the Unknown Soldier across the Atlantic Ocean. In addition to the new exhibit, Cruiser Olympia is excited to announce the reopening of the Quarterdeck on the ship's main deck which hasn't been open to the public in over two decades. On Monday, there will be a Memorial Day Ceremony. The private ceremony will be streamed live via the museum's Facebook page and will include remarks from museum staff and guest speakers.
For more information, click here.
…
9. Prepare for the Dino Stroll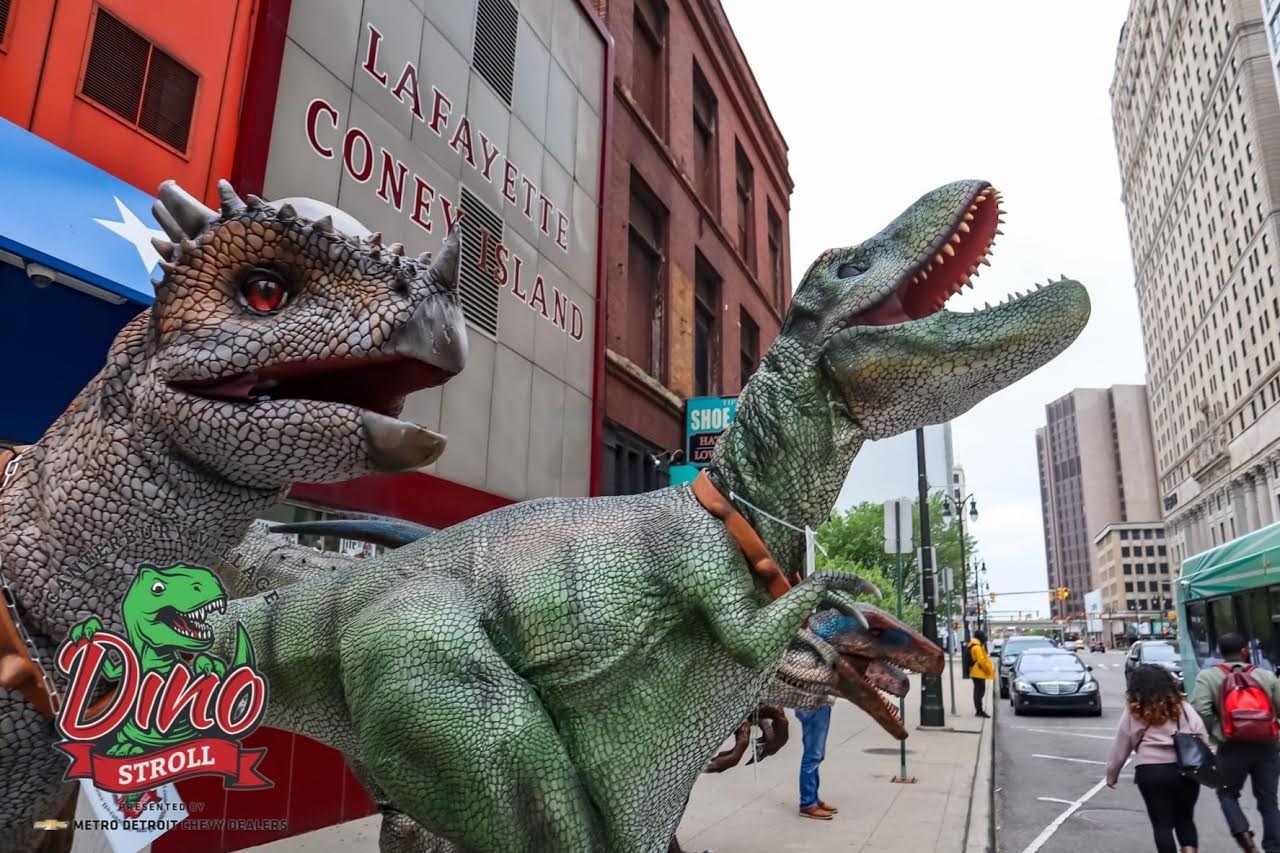 Where: The Greater Philadelphia Expo Center | 100 Station Ave | Oaks, PA
When: Saturday, June 5 – Sunday, June 6
Ready to get up close with a full-size T-Rex and Velociraptor?  Take a walk thru history with over 70 life-like creatures, reptiles, and life-size dinosaurs. With most standing over 25 feet tall and spanning over 60 feet long, you can experience what it felt like when the world's largest creatures roamed the earth. Dino Stroll will be the most realistic tour back into history with animatronic dinosaurs that are created with moving heads, necks, tails, wings, eyes blinking, mouths that open and close, synchronized sounds, spraying water, and many more exquisite details that bring them to life. Guests will become paleontologists and be able to explore and study skeletons, fossils, and dinosaur eggs. There will be entertainment by the Dino Band, various roaming Dinosaurs to encounter during the stroll, photo opportunities, and much more!
For more information, click here.
…
10. Morris Arboretum Garden Railway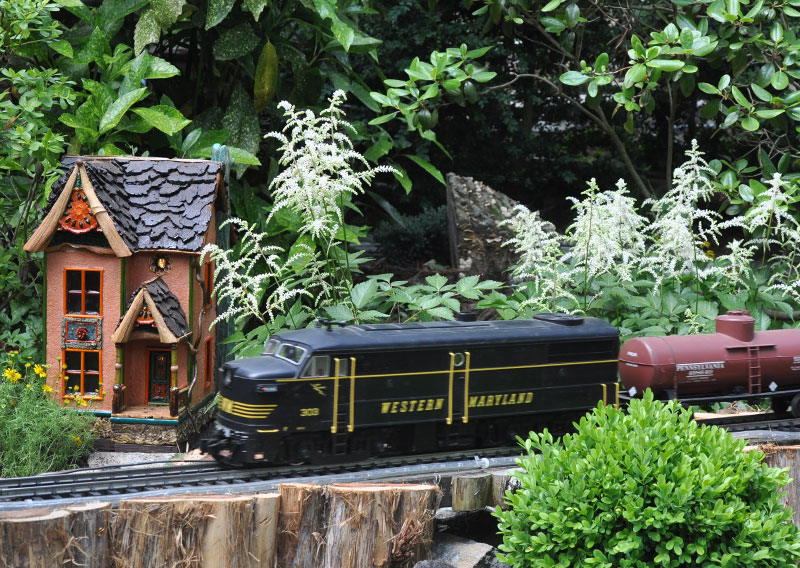 Where: Morris Arboretum | 100 E. Northwestern Ave
When: Opens Saturday, May 29
The Morris Arboretum Garden Railway opens for the season this weekend. The quarter-mile track features seven loops and tunnels.  Come walks under the trestle bridge as the cable cars whiz by. This is a wonderful addition to the gardens at the Morris Arboretum each year.
For more information, click here.
…
11. Plan Your Trip to The Flower Show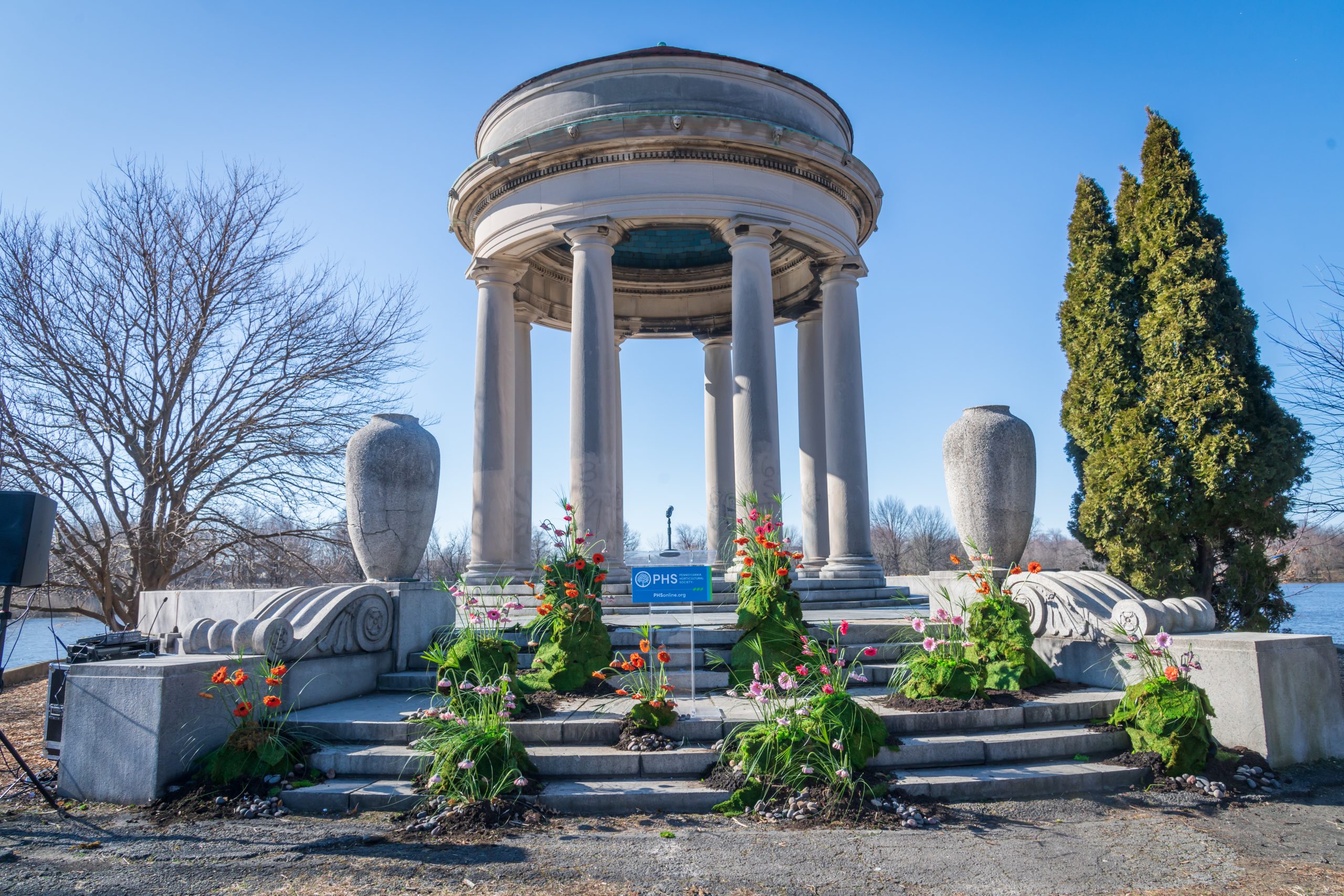 Where: FDR Park | 1500 Pattison Ave & S. Broad St
When: Begins Saturday, June 5
The Flower Show officially opens to the public next week on Saturday, June 5, and runs through Sunday, June 13. The Flower Show will be moving to an outdoor venue for the first time in its 193-year history. The Show has been re-imagined for a new, safe experience in a historic Philadelphia park, giving guests a chance to experience the beautiful vistas and rolling landscape of FDR Park, an inspiring venue that contributes to the splendor that the Flower Show is known for. This year will feature the most designers, gardens, and floral displays in the Show's history, with over 75 unique installations for guests to see and interact with, spanning the Show's 15-acre outdoor footprint full of exhibits, activities, and open space.  This year's Show will feature reserved tickets for morning or afternoon sessions, with other health and safety requirements such as maximum occupancy limits and strict adherence to recommendations from City/State health officials to keep all Flower Show attendees safe.
For more information, click here.
…
12. Paradigm Gallery Presents Kelly Kozma: Rerouting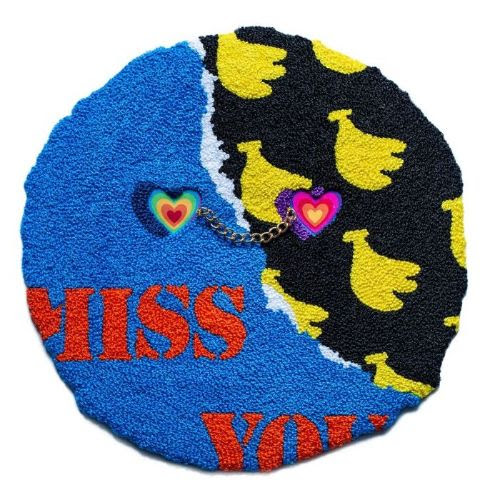 Where: Paradigm Gallery +  Studio | 746 S. 4th St
When: Opens Friday, May 28
Paradigm Gallery will be opening Rerouting, a solo exhibition of mixed media, installation, and fiber works by artist Kelly Kozma, this weekend. The never-before-seen series chronicles her journey of processing grief and trauma through her art and emerging into a place of genuine joy. Featuring over 80 small and larger works, as well as a playful immersive installation, Rerouting is an exploration of emotion and personal healing. This marks Kozma's fifth show with Paradigm Gallery. Rerouting will be on view through Sunday, June 20.  The opening event will take place on Friday, May 28.
For more information, click here.
…
13. BIG TIME and Dinos and Bites at the Zoo
Where: Philadelphia Zoo | 3400 W. Girard Ave
When: Opens Friday, May 28
Philadelphia Zoo is ready to take a dinosaur-sized bite out of your summer. Starting Memorial Day Weekend and running through Labor Day Weekend, America's first Zoo will launch a special Friday night extended hours program along with prehistoric-themed foods, newly enhanced eateries, a special dino-mite burger, and beer menu, and more. The new evening adventure will include amazing animals, life-size animatronic dinosaurs, and special new menus, that complement the new exhibit, Big Time: Life in an Endangerous Zone experience. Big Time, a new immersive multi-sensory experience featuring 24-animatronic prehistoric beasts, transports guests back to when these giants roamed the Earth and enjoy the outdoors at the Zoo. A truly unique adventure, Big Time highlights the history of these impressive beasts, taking visitors through evocative landscapes and providing ways to help enact change.  This dynamic experience stimulates the senses and enables guests to walk among dinosaurs like the mighty T-rex, puts them face-to-face with an enormous Woolly Mammoth, and side-by-side with a life-sized polar bear, elephant, Sumatran rhino, and more.
For more information, click here.
…
14. The Garden: Invisible Branches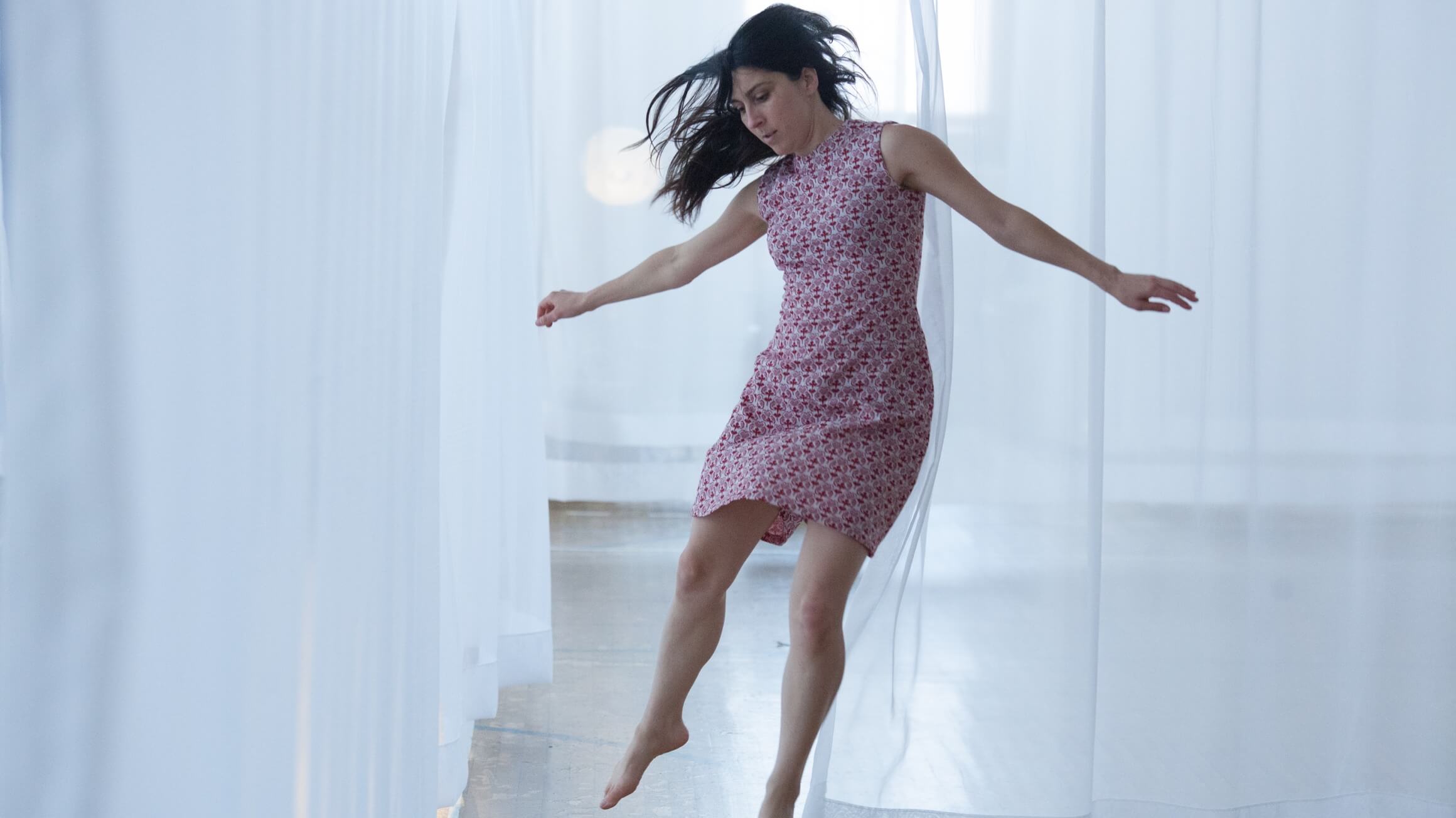 Where: Philadelphia Museum of Art | 2600 Benjamin Franklin Pkwy
When: Friday, May 29 & Saturday, May 29
The Garden: Invisible Branches consists of 20-minute interactive dance performances in conjunction with the exhibit New Grit: Art & Philly Now. Following your audio guide, you and three other participants will navigate the galleries and encounter artwork and dancers. Choreographed by artist Nichole Canuso, the performances take the artwork and experience to new heights. There will be five performances each day.
For more information, click here.
…
15. Spruce Street Harbor Park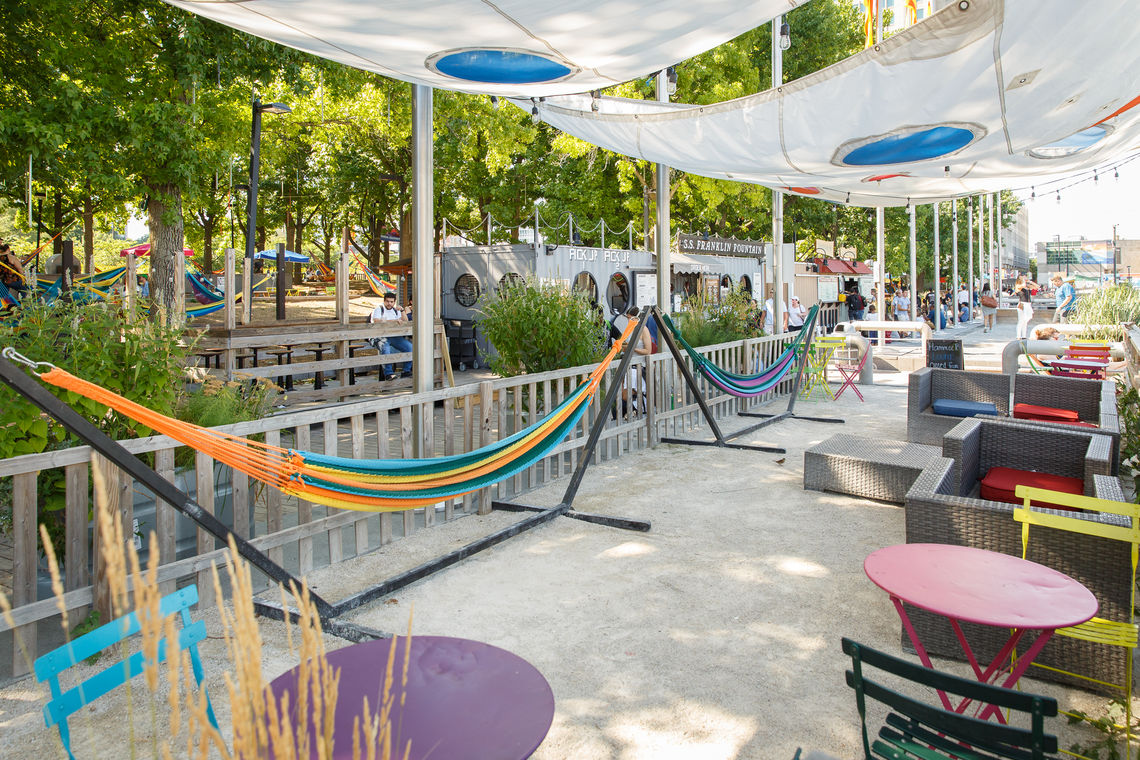 Where: Spruce Street Harbor Park | 301 S. Columbus Blvd.
When: Open now
Sustained by UNIVEST, Spruce Street Harbor Park opens this week. The beautiful summer gathering hotspot has hammocks, floating gardens, stellar and colorful lights, craft beer stands, and plenty of food from the area's top restaurants. This weekend, they'll be hosting a Makers Market. You can buy special handmade crafts and much more.
For more information, click here.
…
16. The Bourse and Art Star host Weekend Pop-up Market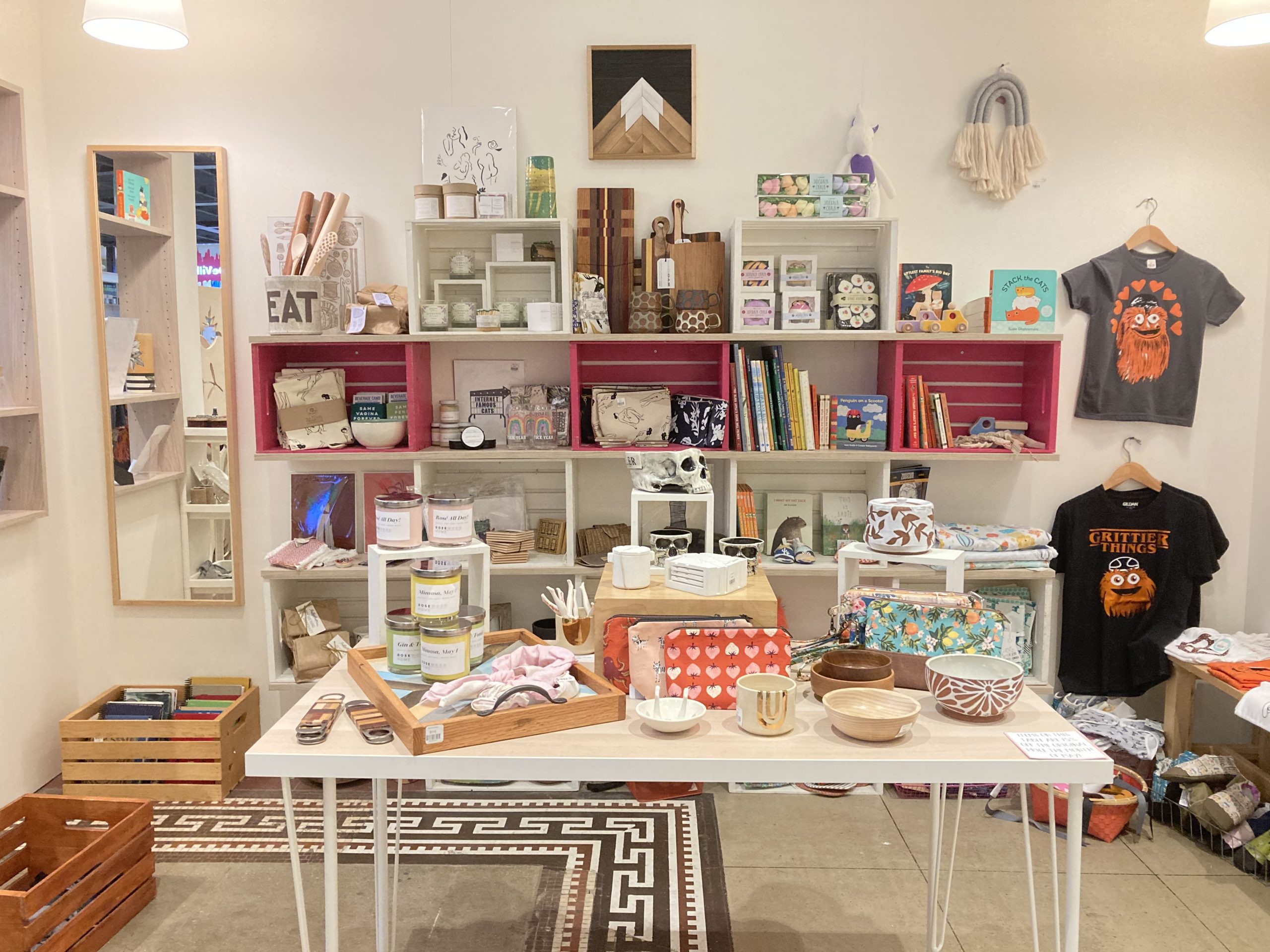 Where: The Bourse Philadelphia | 111 S. Independence Mall
When: Begins Saturday, May 29
On the heels of Art Star's soft-opening, they are celebrating their Grand Re-Opening with a vendor market at The Bourse Food Hall. The local boutique is announcing a summer-long weekend patio pop-up market — every Saturday and Sunday from 11 a.m. – 3 p.m. on the food hall's fifth street patio, featuring rotating local craft vendors. The series kicks off this weekend, Saturday, May 29 and Sunday, May 30, with eight local craft vendors and live music from Brennen Ernst. The pop-up market will continue through the summer with vendors offering Philly-themed gifts, handmade wares, prints, accessories, and more. Select food hall vendors will be open each weekend offering bites and beverages for attendees.
For more information, click here.
…
17. Parks on Tap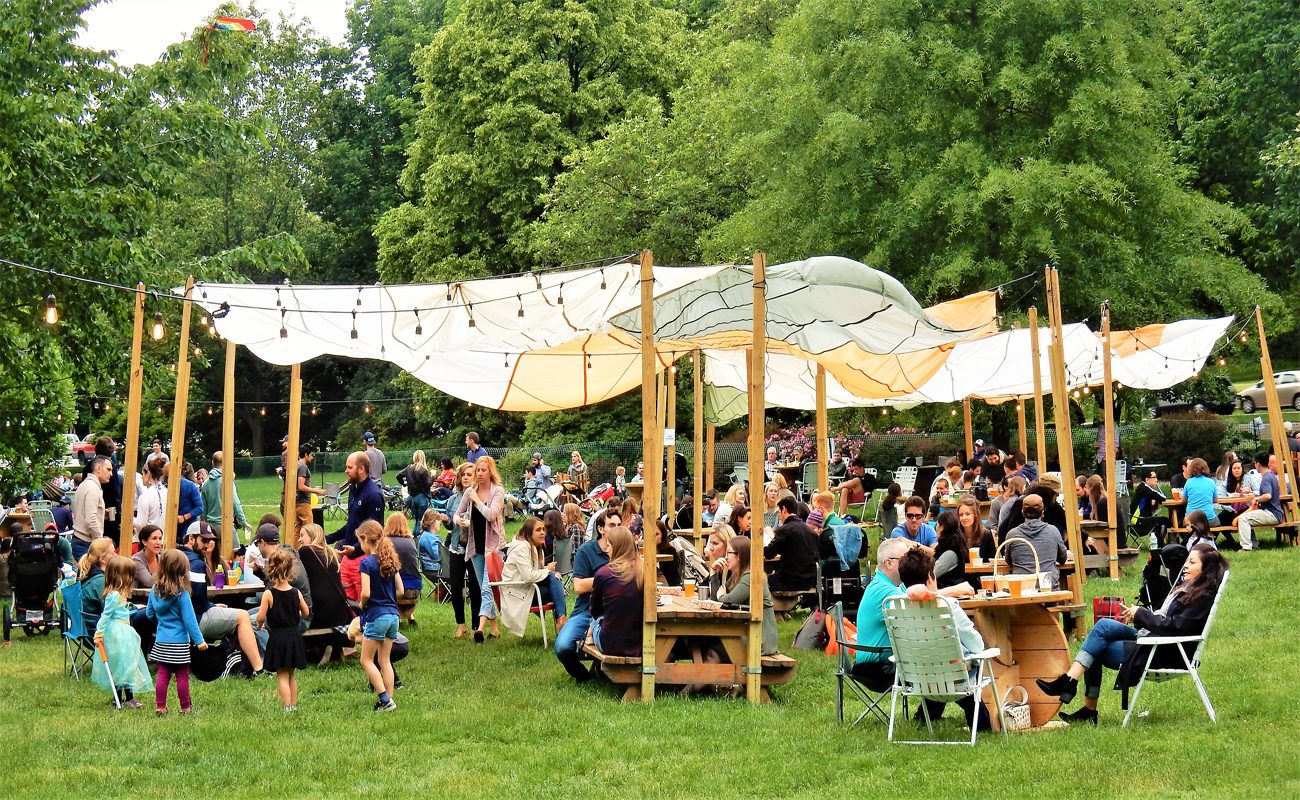 Where: Various locations
When: Open daily
Waterfront, great food, cold drinks, lazy hammocks, and more await you this Memorial Day Weekend. Make it a day or weekend with Parks on Tap, and head down the waterfront to Water Works with Parks on Tap popping up for the summer behind the Philadelphia Museum of Art or Trails End. The roaming beer garden and oasis is never a disappointment with fantastic brews, cocktails, and small bites.
For more information, click here.
…
18. Grab the Yards Brew and Lokal Artisan Food Collaboration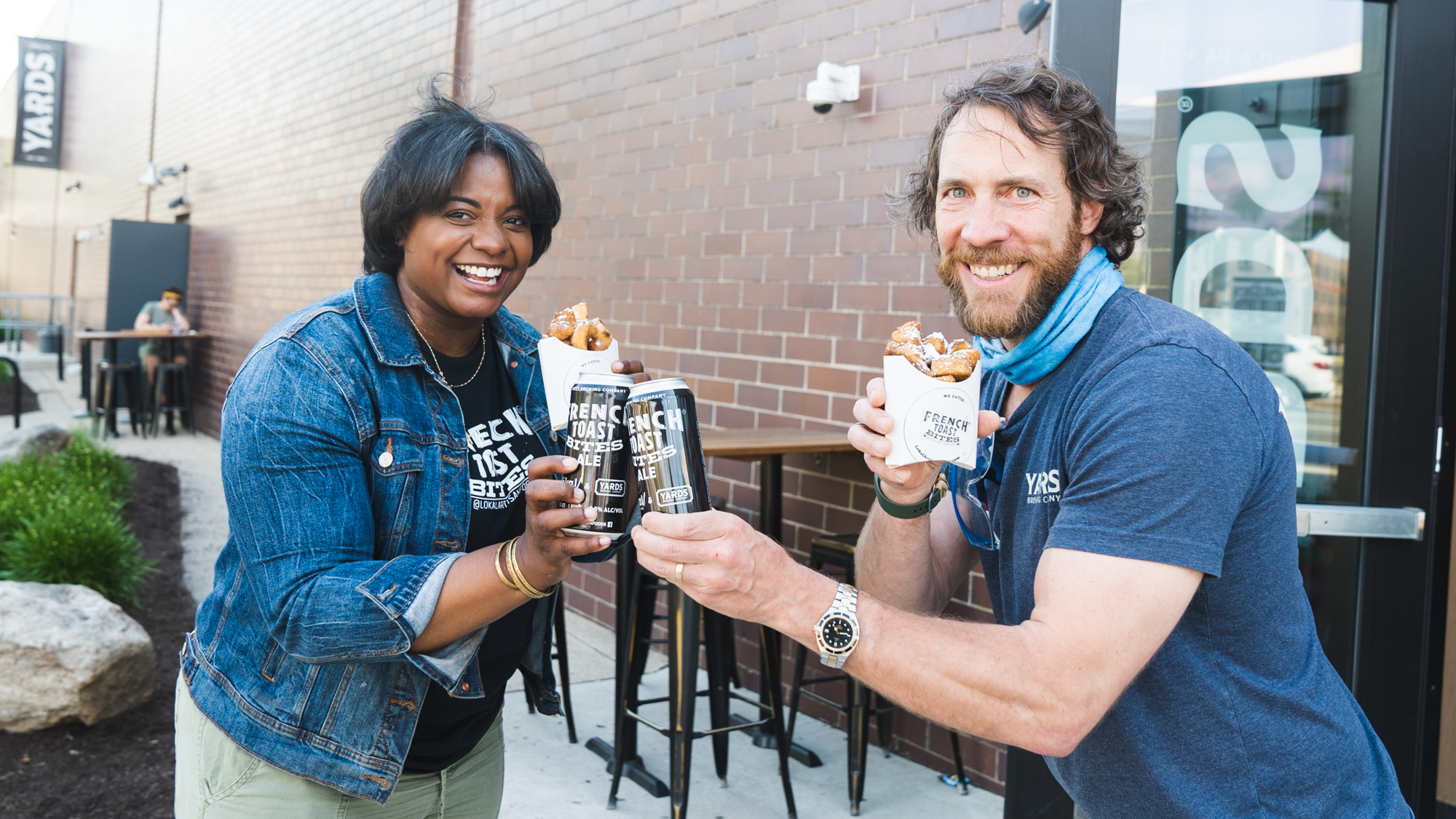 Where: Various purchase locations including Yards Brewing Co. |  500 Spring Garden St
When: Purchase now
Charisse McGill and Lokal Artisan Foods have made history again with their new release of Pennsylvania's only beer by a Black-owned, female-owned business. In collaboration with  Yards Brewing Company, Lokal Artisan Foods recently launched a new French Toast Bites Ale. The smooth and malty brew was inspired by the famous French Toast Bites sold at Cherry Street Pier, Spruce Street Harbor Park, Made in America, St. Joe's, Better Box, and Bronx Night Market. The end result is an "anytime" amber-colored ale that clocks in at 5.5% ABV. The cinnamon, sugar, and vanilla-infused beer is perfect for any time – from breakfast, lunch, dinner, dessert, and all points in between. French Toast Bites Ale is available for purchase at Yards' taproom and shop with four-pack cans retailing at Yards for $13.99 and $7 per print on draft. Beyond Yards' home base in Northern Liberties, look for French Toast Bites at grocery stores (ACME), bottle shops (Total Wine), bars, and restaurants in the coming days and weeks.
For more information, click here.
…
19. Celebrate International Burger Day
Where: Various locations
When: Friday, May 28
International Burger Day is Friday, May 28. Some of your favorite bars, restaurants, and hotels in the city are serving ups some of the juiciest bites around. Get the best burger in town from spots like Devil's Den, Royal Boucherie, Red Owl Tavern, to Urban Farmer, our rundown has you covered.
For more information, click here.
…
20. Rothman Rink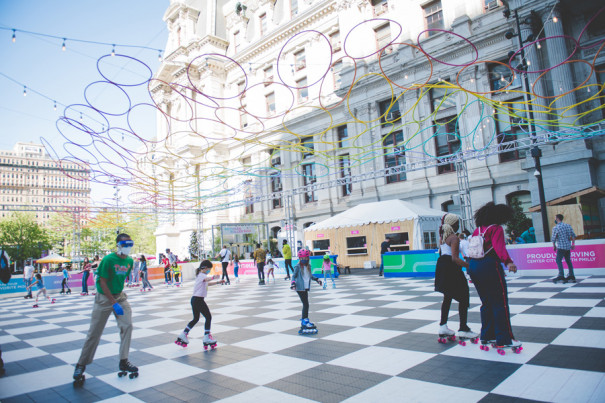 Where: Dilworth Park | 1 S. 15th St
When: Open through Sunday, June 27
The Rothman Orthopedic Rink is open for business.  The new retro-inspired checkerboard rink offers up fun times for you and for your friends. Admission is $8 for children 10 and younger and $10 for adults; roller skate rental is $5. Guests with their own skates will receive a $5 discount. Matinee Skate will offer $5 off of admission to guests of all ages on Mondays and Tuesdays from 11 a.m. – 5 p.m.
For more information, click here.
…
21. Blue Cross RiverRink Summerfest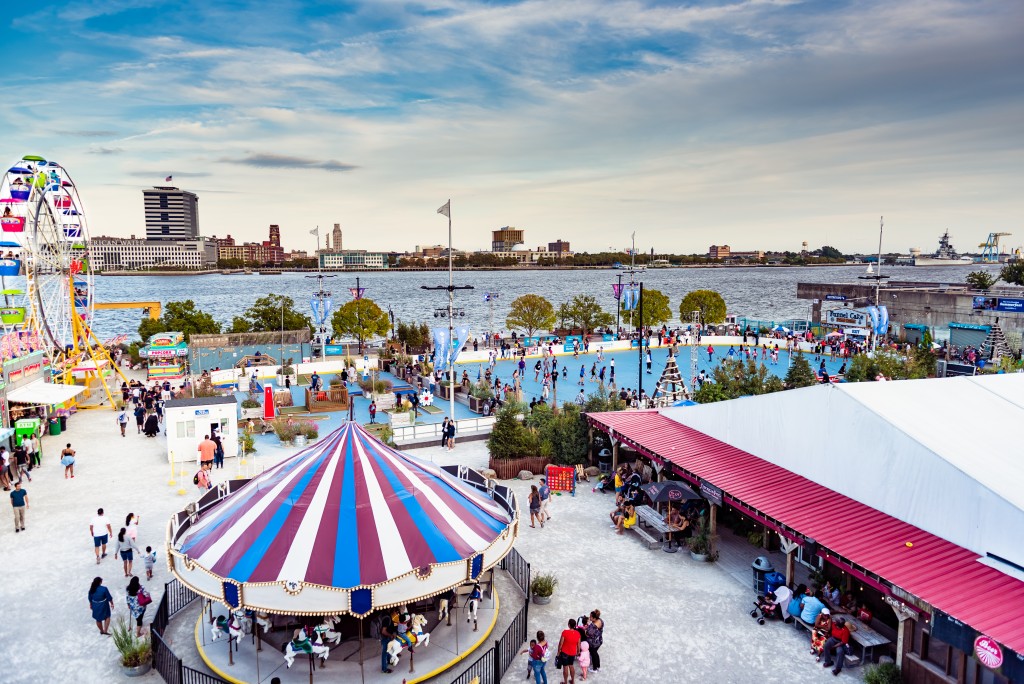 Where: Blue Cross RiverRink Summerfest | 101 S. Christopher Columbus Blvd.
When: Open now
The Blue Cross RiverRink Summerfest is a place you can't miss this week. The exciting entertainment area offers roller skating, the return of the carnival game area The Midway, mini-golf, Chickie's and Pete's Crabshack, the Franklin Fountain Cabin, and so much more. Come out for the drinks, the waterfront splendor, and a fun time out.
For more information, click here.
…
22. PFS Drive-In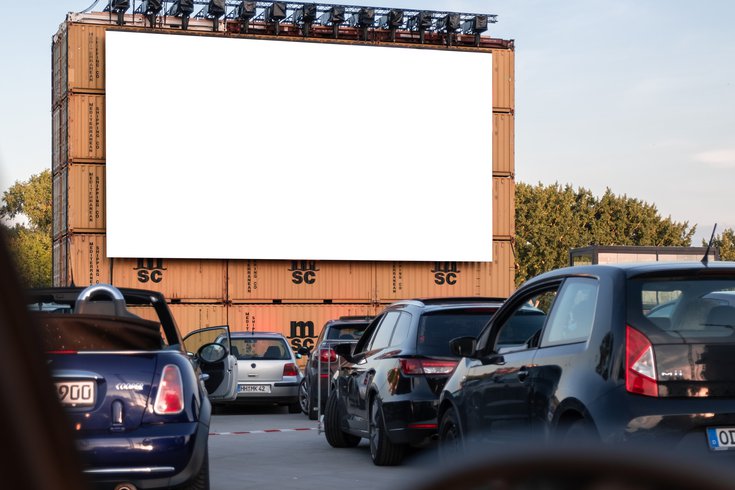 Where: The Navy Yard | 4747 S. Broad St.
When: Open select days
PFS Drive-In at the Navy Yard features up to 180 cars per screening on the venue's 2-screens.  With top-of-the-line digital projection on a large screen, you'll have a great vantage point to see the screen no matter where you park. This week A Quiet Place Part II and Cruella hit the big screen. Feel free to check the listings for showtimes.
For more information, click here.
…
23. Punch Line Philly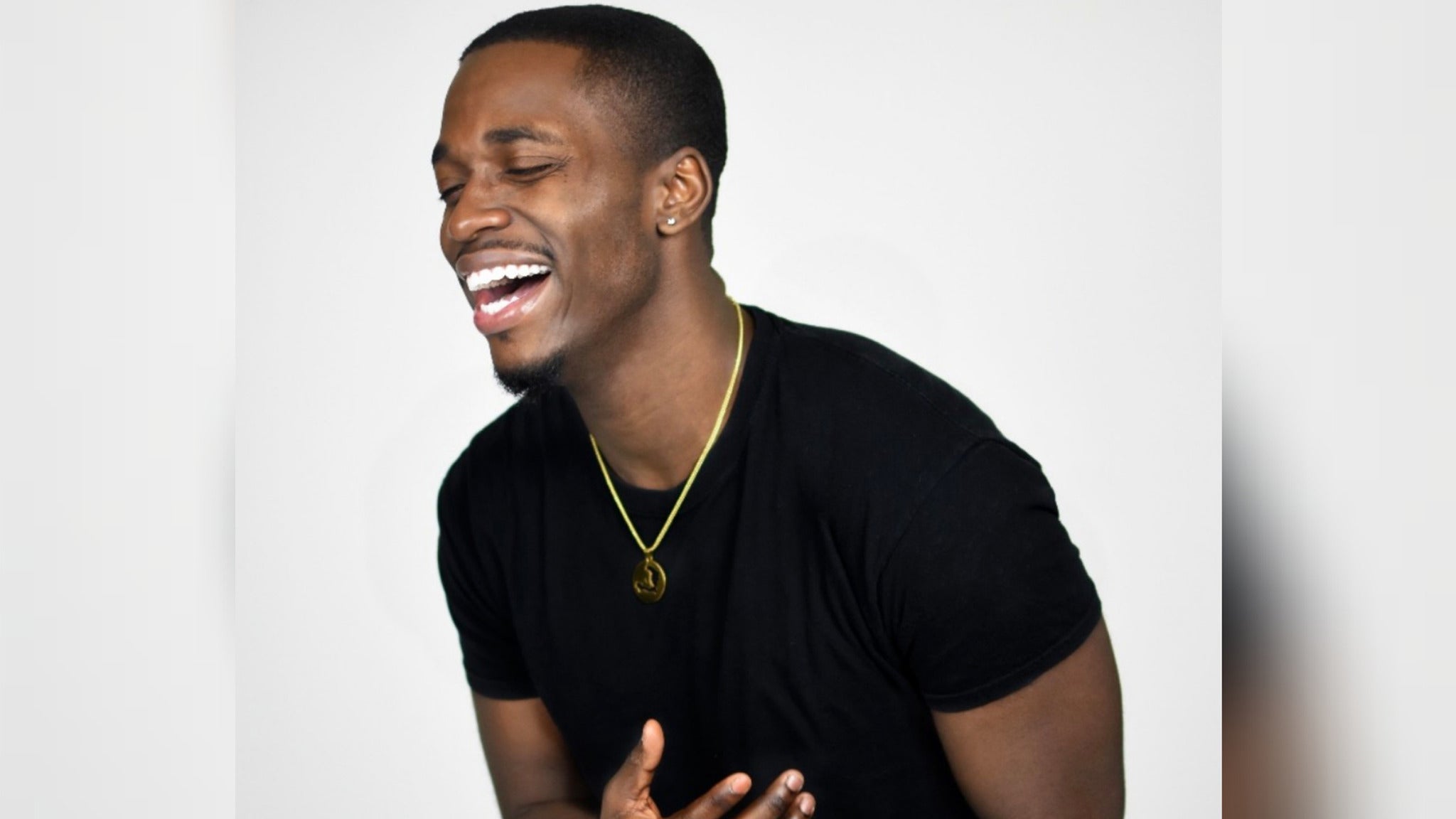 Where: Punch Line Philly | 33 E. Laurel St
When: Runs through Sunday, May 30
Each week Punch Line Philly delivers great stand-up shows and crowd-pleasing events. This week catch comedic actor Renny on Friday and Saturday. The entertainment venue will also host a Grease-themed Drag Divas Brunch this Saturday. On Sunday, catch some laughs with comedian Just Nesh.
For more information, click here.
…
24. Liberty Flea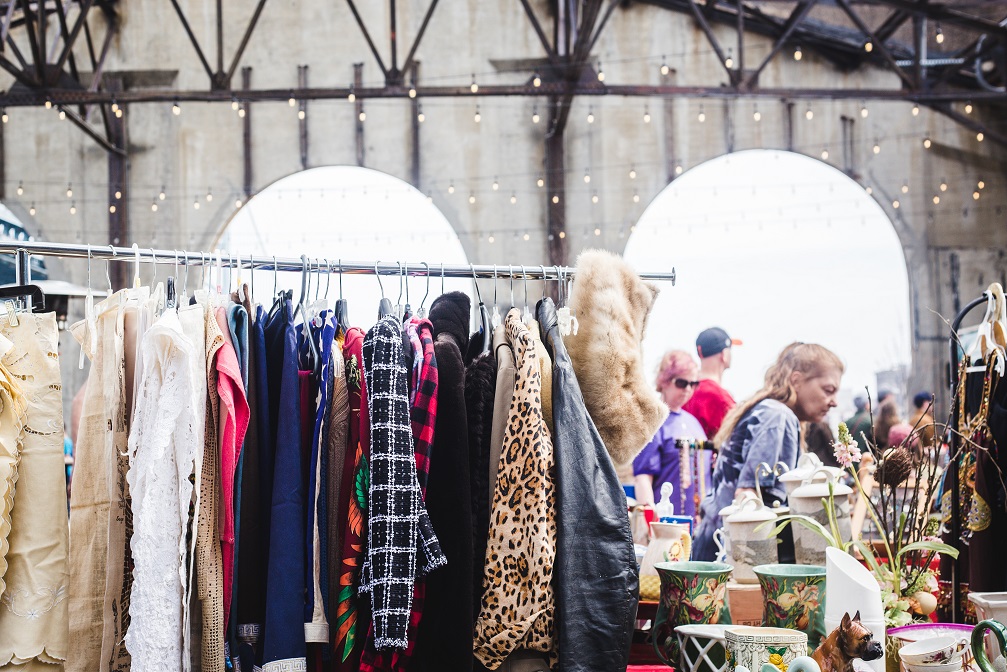 Where: Cherry Street Pier | 121 N. Christopher Columbus Blvd
When: Begins Saturday, May 28
This Saturday, Cherry Street Pier launches the summer cycle of Liberty Flea. Running through Sunday, August 29, this is the place to be for antiques, collectibles, handmade crafts, furniture, soaps, vintage clothing, candles, and more. There where be food and drink vendors at this wonderful mercantile pop-up.
For more information, click here.
…
25. Philadelphia Latino Festival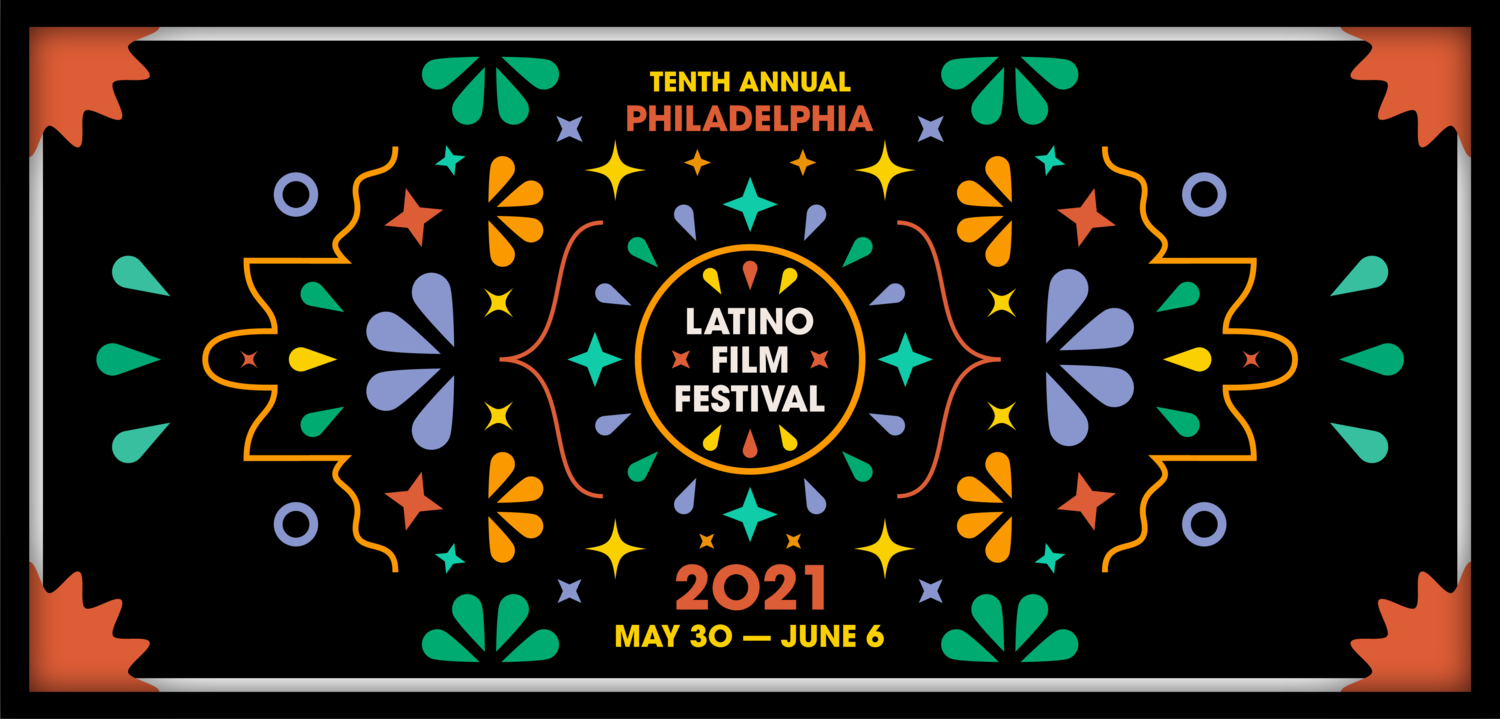 Where: Various locations
When: Runs through Sunday, June 6
The 10th Annual Latino Film Festival kicks into gear this weekend. There will be several Latino-themed shorts, documentaries, feature films, and more on display at several locations in the city. Get a ticket to view several immersive and cultural productions, Q&As, panel discussions, and more.
For more information, click here.
…
26. Spring Thing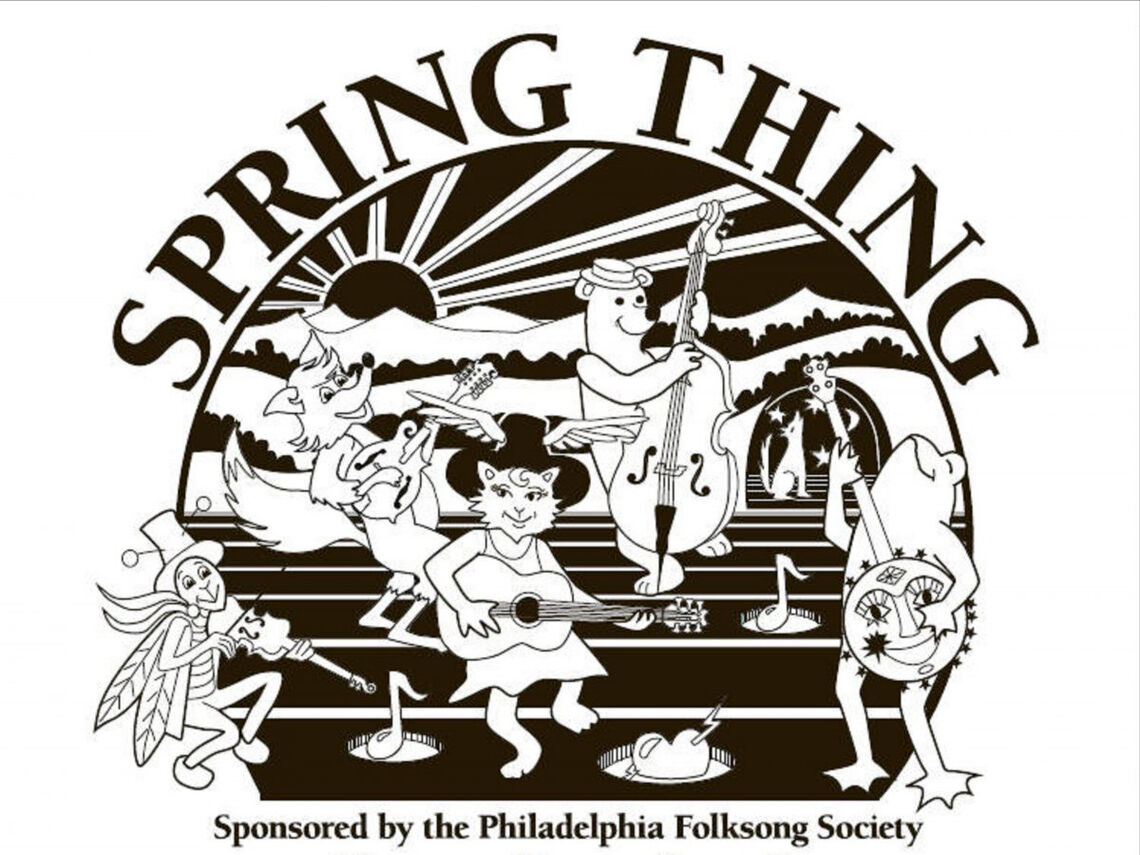 Where: Virtual event
When: Saturday, May 29 & Sunday, May 30
The Philadelphia Folk Festival is going digital; for their annual Spring Thing. There will be live musical performances, workshops, and much more. You'll also have access to the Philadelphia Folk Festival archives.
For more information, click here.
…
27. Visit A New View-Camden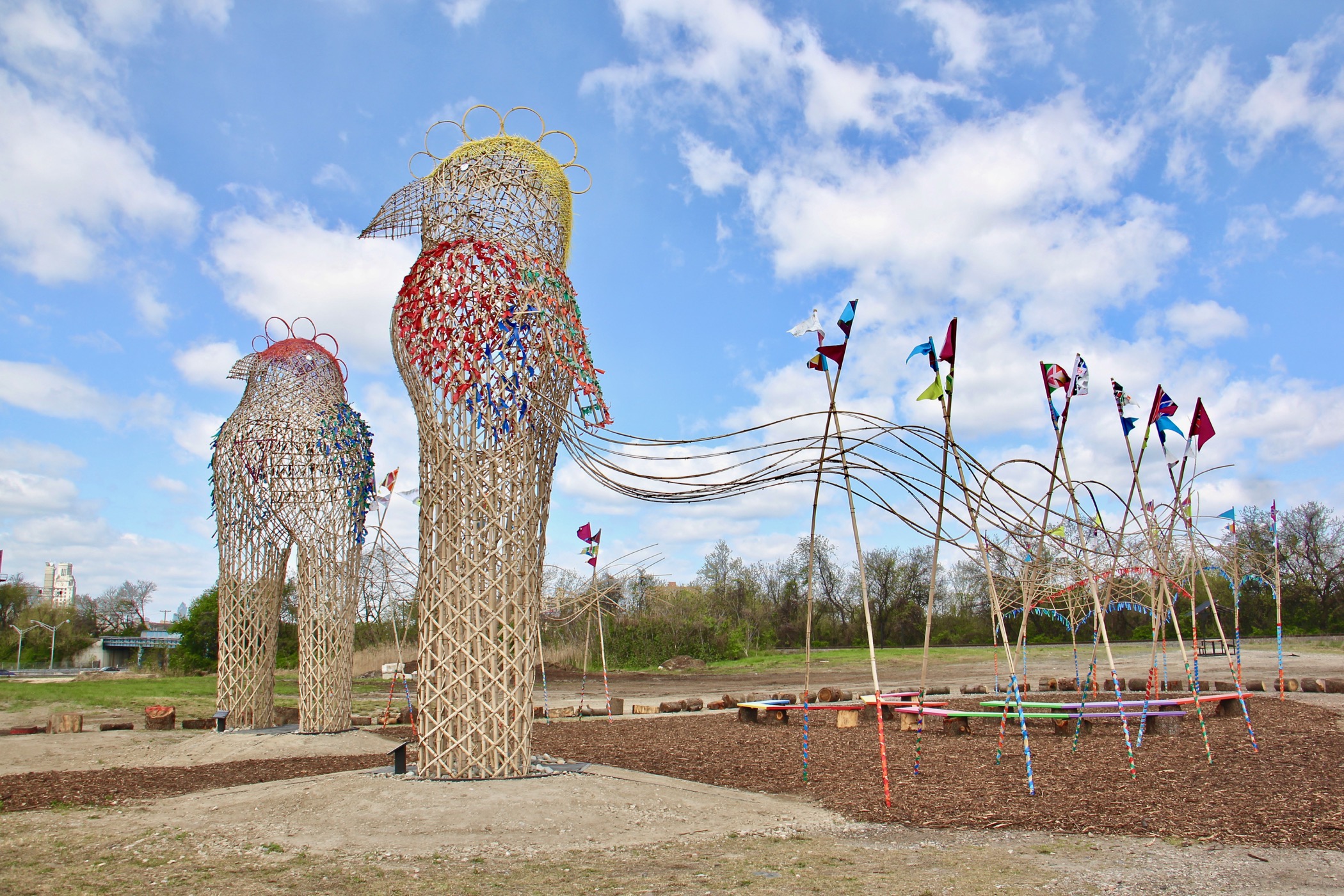 Where: Various locations
When: Open now
A New View—Camden is an innovative, six-month-long exhibition featuring six, one-of-a-kind, and family-friendly public art projects. The six sites for the temporary public art are adjacent to major transportation corridors in the Camden neighborhoods of North Camden, Cramer Hill, Gateway, Whitman Park, and East Camden, along the PATCO Speedline, NJ Transit's River Line, and Camden GreenWay. With tens of thousands of daily commuters and travelers passing through Camden and by those sites, the city hopes that the visibility of the installations will call further attention to the project, spark conversation, and serve as a reminder of the plight of illegal dumping during the pandemic. Funded by a $1 million Bloomberg Philanthropies Public Art Challenge grant, these large-scale, outdoor art installations designed by nationally recognized artists attract visitors of all ages to Camden. It features a massive feline designed from repurposed automobiles, a 15-foot-tall steel creature doubling as a trash receptacle, a machine that utilizes mealworms to eat Styrofoam packaging from e-waste, and more.
For more information, click here.
…
28. Philadelphia Orchestra

Where: Digital event
When: Runs through Thursday, June 3
The Philadelphia Orchestra will be showcasing its tremendous talent with a performance of Mahler's Das Lied von der Erde this week. Conducted by Nézet-Séguin, mezzo-soprano Michelle DeYoung and tenor Russell Thomas will blow you away. The broadcast will be available for on-demand streaming. Subscription packages and single tickets to the Digital Stage are on sale now at this link or by calling Ticket Philadelphia at 215-893-1999.
For more information, click here.
…
29. Union vs. Timbers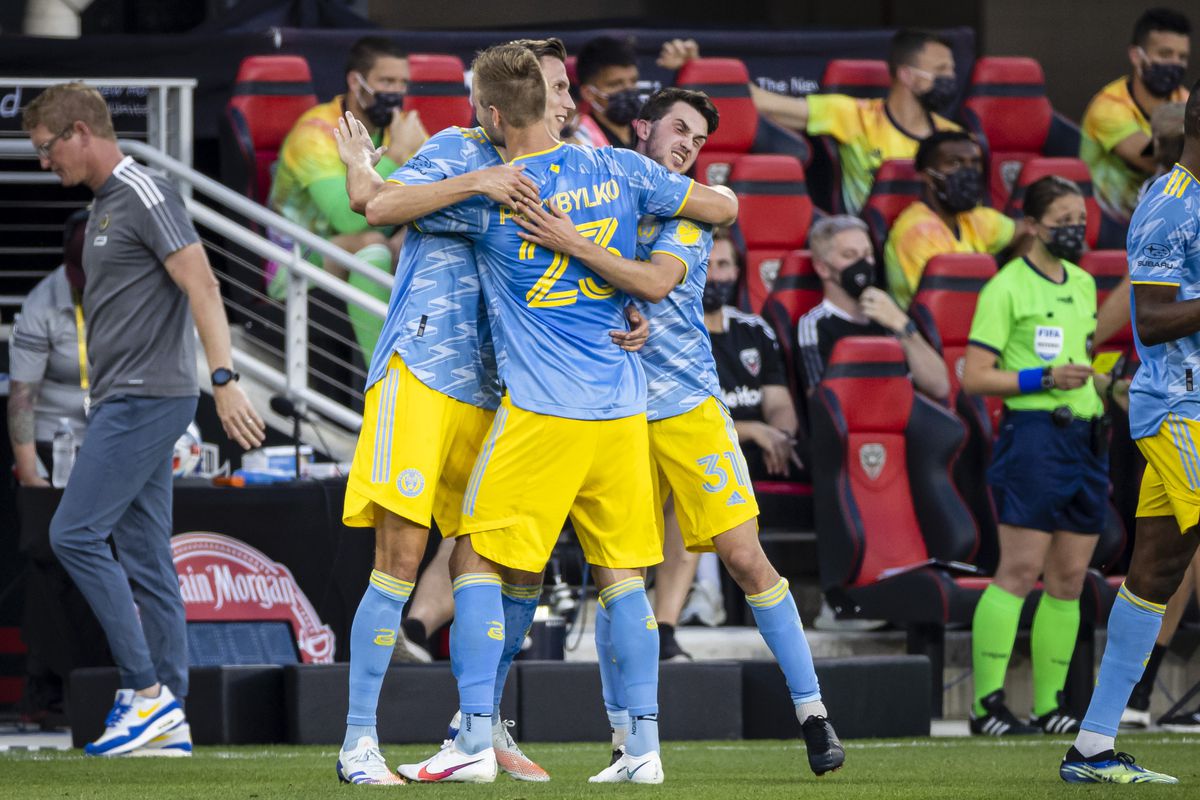 Where: Subaru Park | 1 Stadium Dr | Chester, PA
When: Sunday, May 30 | 7 p.m.
The Philadelphia Union will be taking on Portland Timbers under the Sunday night lights this weekend. Fresh off back-to-back victories, the union will need your enthusiasm, cheers, and passion this weekend as they try to add another win and climb from the third spot in the Eastern Conference.
For more information, click here.
…
30. Grab Tickets for Made In America 2021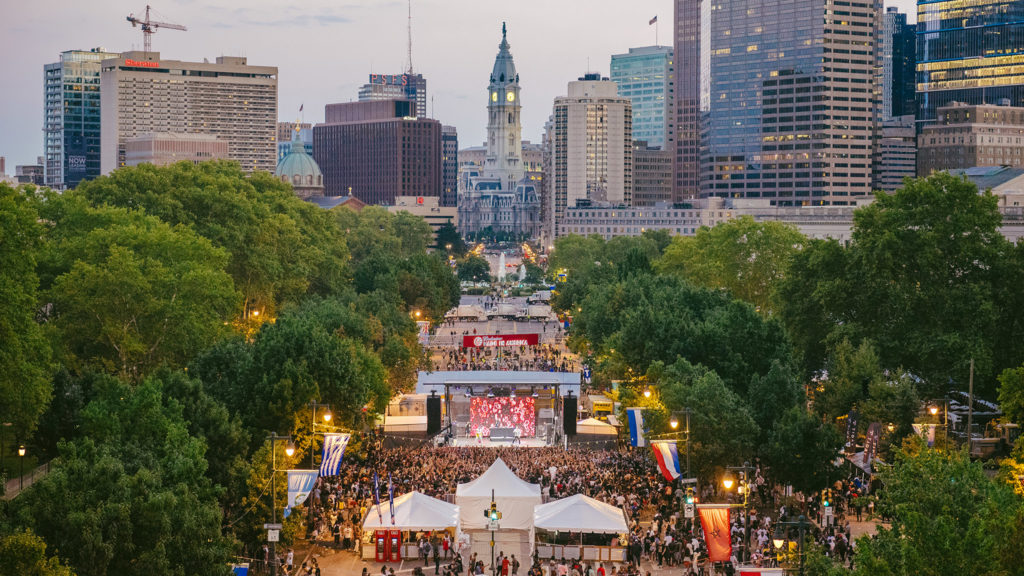 Where: Digital (ticket sales)
When: Tickets available now (Early-bird)
Jay-Z curated music festival, Made In America, is back for 2021. The two-day event will be taking over the Benjamin Franklin Parkway this Labor Day weekend after being canceled in 2020 due to the coronavirus pandemic. It will be the 10th anniversary of the mega music festival. In a statement, Jay-Z stated that "the artists' performances will be even bigger and Cause Village will host a wider range of amazing philanthropic organizations." You can get an Early-bird 2-day pass right now for $99.50
For more information, click here.
…
31. Get Ready for  PA Ballet hosts Spring Festival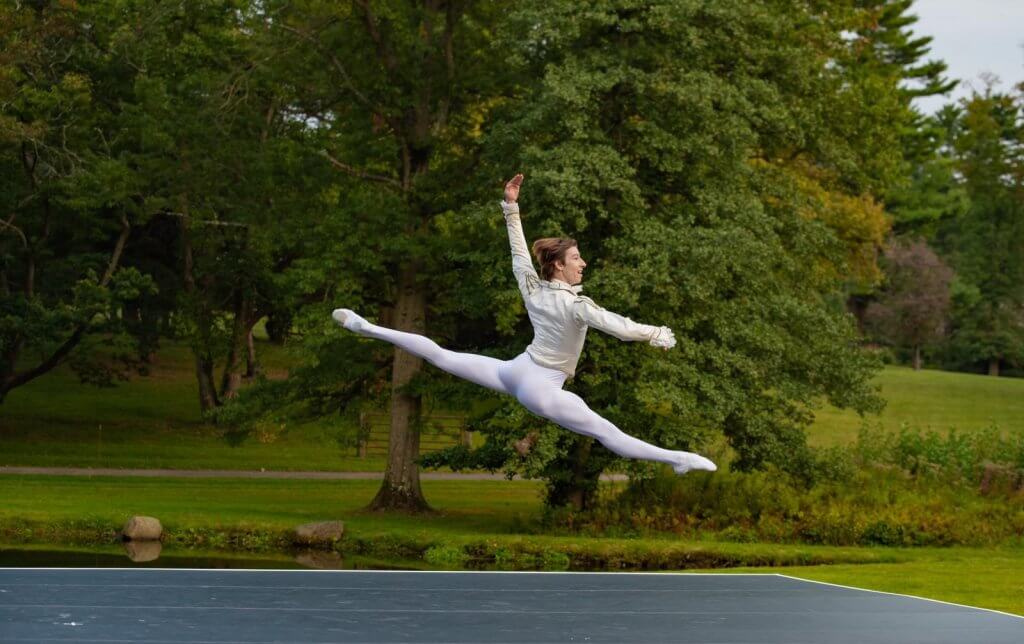 Where: Red Rose Farm | 1022 North Spring Mill Rd | Villanova, PA
When: Sunday, June 6 | 6 pm
On June 4 and 5, Pennsylvania Ballet will host their 2021 Spring Festival benefit at the historic Red Rose Farm in Villanova. After months of virtual programming, this festival will feature a weekend of live and in-person performances by the company's talented dancers and members of the PA Ballet Orchestra. It's a chance for audiences to once again experience the thrill of in-person ballet, while supporting one of the region's essential arts organizations. Go get your tickets right now!
For more information, click here.
…
Map
---
You can follow Candis McLean on Twitter (@CandisRMcLean) and e-mail her at [email protected].
Subscribe, rate, and review all Philly Influencer podcasts here. Follow Philly Influencer on Twitter, Facebook, and Instagram.