Blog Record: 94-63-4
It's Friday and you know what that means…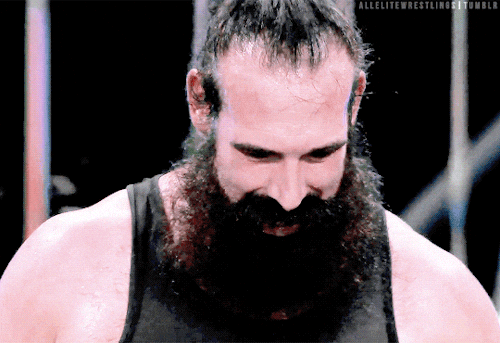 It's time for the Friday Five!
MLB: Mets vs. Rays – 7:10 P.M.
One of my least favorite sentences possible in the English language is about to be written. The New York Mets are on a winning streak. The bad guys in royal blue and orange are leading the National League East at 18-13, and currently have won seven straight. Tonight, they begin a nine-game road trip starting in Tampa Bay, who currently sit one game over .500 at 20-19.
The Rays have their ace Tyler Glasnow on the bump, while the Mets are sending Mr. Generico David Peterson to the hill. The pitching match-up here is a big favorite for the Rays, and that alone is enough for me to buy into Tampa in this one. While I'm nervous to bet against the hot team, I really am not buying into the Mets being a dominant powerhouse.
I'm also not ready to lay the 1.5 on the run line with Tampa, or pay a huge premium on the ML (-165). So where can we go? How about an alternate run line right in the middle, where we lay one run at -114 odds.
Yes, we are not getting a ton of juice by laying the 1.5, but the games total at 6.5 makes me a little nervous needing a two-run victory for a win or else we lose. I'm going to take the middle ground and if we push in a one-run Rays win, no harm no foul.
Take the alternate run line of Rays -1.
Click here for any updated odds.
…
NBA: Magic vs. Sixers – 8:00 P.M. ET NBCSP
The Sixers have seemed a little lackluster over the last few games with back-to-back losses of nine points or greater in their last two match-ups. Could that be a cause for concern? For some, potentially, but I'm chalking it up to a missing a then-ill Embiid, and the team knowing they have two home games against the Magic to get a single win and lock up the top seed in the Eastern Conference. Remember, before those last two games, they had won eight straight and separated themselves from the Bucks/Nets when they needed to the most. You get my point of view, I'm not concerned whatsoever about these last two games.
Now onto tonight's match-up against Orlando. Nothing is guaranteed in sports (or sports betting), but I will be absolutely dumbfounded if the Magic somehow pulled this game out or even keep it close tonight. Orlando's injury report (on an already pitiful roster) is long, like Apple update agreement long. Even if Embiid doesn't play or is limited, this game has all the makings of a bloodbath. Sixers want to get out of their funk, then be able to relax on Sunday for last game of the season and the Magic are ready to perform their final disappearing act into the off-season. Yes, huge line of 14.5, but its there for a reason and will not be enough to save Orlando.
Lay the 14.5 points with the 76ers.
Click here for any updated odds.
…
NBA: Raptors vs. Mavericks – 9:00 P.M.
I said it yesterday on The Daily Ticket with Sean Brace, and I'll say it again. The Raptors are phoning in these games. Again, we have Siakam, VanVleet, and Lowry all resting and on the other side the Mavericks are pretty close to full strength. Last night, the Bulls were my pick to cover a large spread against Toronto, and they were [barely] successful.
The Mavericks need this game to help solidify their spot outside of the Play-In Tournament, so I'm not expecting them to take this game lightly, regardless of the opponent. This thin Raptors lineup now having to play in a back-to-back, l just adds to my love here.
While I don't love picking two games where I'm laying 14 points or more, that's where we are at as teams are limping towards the regular-season finish line.
Lay the -14 with the Mavericks.
Click here for any updated odds.
…
NBA: Pelicans vs. Warriors – 9:30 P.M. ET ESPN
This has the potential to be a game where you turn it on and don't recognize a single player on the court. Steph Curry, Draymond Green, and Wiggins are all game-time decisions for the Warriors (and line trends are saying they will likely sit), and the Pelicans are missing Zion, Lonzo, and Hart, with Ingram and Adams listed as game time decisions.
The lines have dramatically shifted, specifically I'm looking at the total down from 230 to 223.5. With thin benches and a lack of talent, I'm expecting a slower, poor offensive game. It's wild to think these two teams could combine under 220 when you think of the trends this year, but with so many players out, these teams just aren't what we remember.
Take under 223.5.
Click here for any updated odds.
…
MLB: Indians vs. Mariners – 10:10 P.M.
We talked about this Thursday on The Daily Ticket and I'm going back to the well. Neither of these offenses have been exploding as of late, with neither lineup scoring more than four runs over their last three games. Aaron Civale for Cleveland has been having a bit of a breakout season, with an ERA of 2.91 and 5-0 record through seven starts this season. Chris Flexen for Seattle has been better than expected, as well, going relatively deep into games and a respectable 3.78 ERA.
I've laid it up for you, and you know what's coming. The total in this game has already dropped from 8 to 7.5, and I think the smart money is seeing what I'm seeing. I like under 7.5 in this match-up as I don't expect either offense to break out of their short slumps with these solid pitchers on the mound.
Take under 7.5 runs.
Click here for any updated odds.
Boom! Another set of picks in the books and let's go get some wins! Good luck to all!
Odds provided by DraftKings Sportsbook.
---
You can follow Tim O'Keefe on Twitter (@TKO_Picks) and e-mail him at [email protected].
Subscribe, rate, and review all Philly Influencer podcasts here. Follow Philly Influencer on Twitter, Facebook, and Instagram.