Labor Day 
Labor Day Weekend is here! For everyone staying local, not to worry – there are plenty of options to enjoy in and around town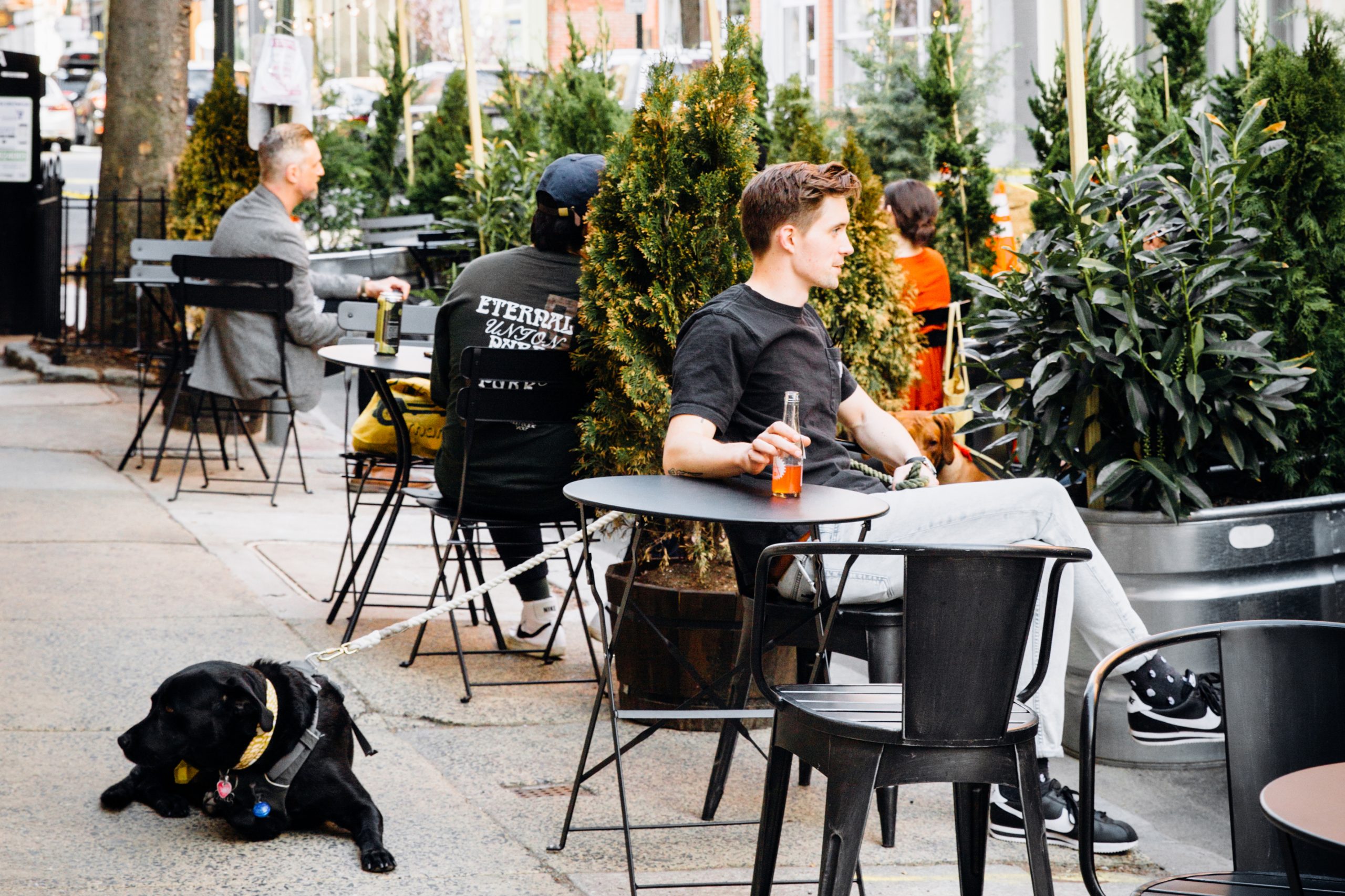 • Art in the Age: Art in the Age, Old City's esteemed tasting room, home bar supply, and bottle shop that hosts an extensive line of spirits from both the Art in the Age and Tamworth Distilling lines, invites Philly-bound imbibers to sip on a hand-crafted artisanal bottled cocktail — chilled to perfection — in the lush, dog-friendly Cocktail Garden, located outside the shop on North Third Street. Tipples available from the summer menu include the Punch Drunk Love Smoke Signals, Snap Pea Margarita, and more! While the shop is closed on Labor Day itself, cocktail lovers are welcomed all Labor Day Weekend long during standard hours of operation of Saturday 12-7 pm and Sunday 12-6 pm.
• Assembly Rooftop Lounge: Assembly Rooftop Lounge, Center City's chic rooftop bar with panoramic views of the Benjamin Franklin Parkway, is the ideal venue for dining al fresco over the long weekend. Come for the elegant fare and craft beverages, stay for the iconic views – especially this weekend when Philadelphia's annual music festival and celebration Made in America is happening.  This year, guests and festival-goers are invited to enjoy happy hour, available Tuesday through Saturday from 4 pm – 6pm, with offerings spanning a robust menu of small bites, craft cocktails, beer, and wine by the glass.
• Café Ynez: Café Ynez, the Mexico City-inspired all-day diner located on Washington Avenue in South Philly, boasts an exquisite weekday and weekend brunch service and daily dinner offerings for folks staying in town for the holiday weekend to enjoy. Diners may dig into an array of dishes including the Tacos de Pescade ($13), composed of pan-seared tilapia, topped with freshly made pineapple habanero salsa, sliced avocado, lettuce, cotija cheese, served with a side of sour cream, and placed on a soft corn tortilla.
For Brunch-lovers, Café Ynez is serving up perfectly-plated dishes Tuesday through Saturday from 10 am to 3 pm including the Breakfast Burrito ($11), prepared with potato-chorizo hash, crispy bacon, scrambled eggs, lettuce, topped off with cheddar and pepper jack cheese, pickled jalapenos, a dollop of sour cream, black refried beans, packed in a whole wheat tortilla, and served with a side of ensalada verde and the classic Omelette ($15) prepared with a folded egg stuffed with ham, Oaxaca cheese, fresh diced tomato, baby spinach, and served with a choice of side salad or crinkly breakfast potatoes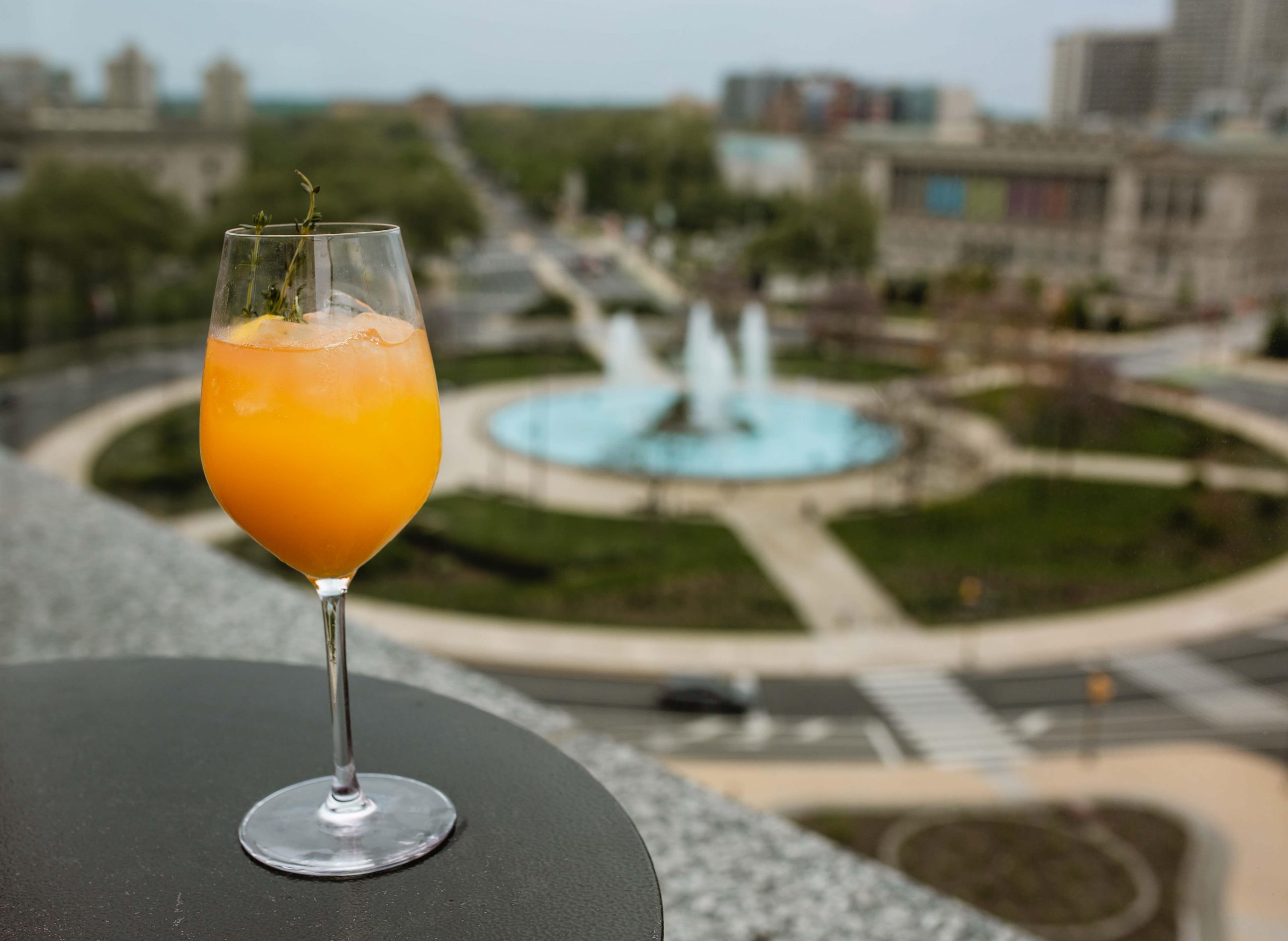 • East Passyunk Avenue: East Passyunk Avenue, home to more than 160 independently-owned businesses in South Philadelphia, offers a chance to unwind and recoup with Labor Day Jawn, a specialized all-levels, all-people, all-practices vinyasa yoga class hosted by Palo Santo Yoga & Wellness on Monday, September 6 at 10 am at 1707 E Passyunk Ave. Space is limited – therefore attendees are encouraged to register ahead of time via MindBody
• Franky Bradley's: Franky Bradley's, Mark Bee's effervescent funk- and kitsch-filled nostalgic restaurant and bar in the heart of Center City's Midtown Village, offers a jam-packed schedule of late summer events including an evening of Golden Girls-inspired drag with the buzzed-about Hot Flashbacks: A Golden Girls Musical Adventure on Sunday, September 5 at 7 pm. Enjoy the evening of laughter, surprises, and fun without the Sunday Scaries settling in. Purchase tickets for the hit musical here, and celebrate Labor Day Weekend with a bevy of snacks and sips from Franky Bradley's brand-new, revamped menu.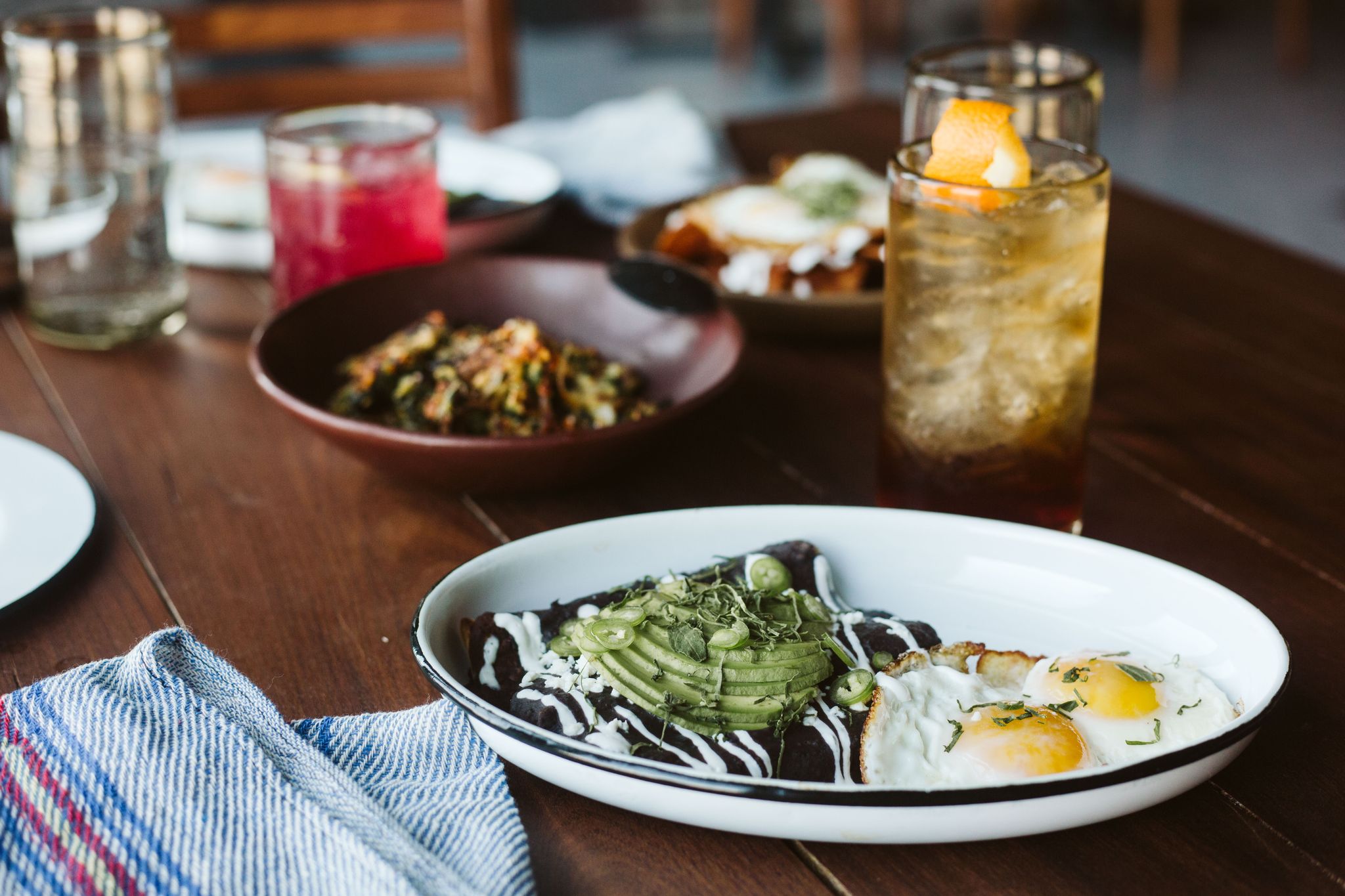 • MilkBoy: MilkBoy, the iconic Philadelphia-based brand consisting of concepts spanning bars, restaurants, live music venues and a prestigious recording studio, has one stellar Saturday night planned at MilkBoy Philly with a super spirited Savage: A Dance Party presented by Riot Nerd – spinning tracks from Megan Thee Stallion, Cardi B, Doja Cat, and more, on Saturday, September 4 from 9 pm – 12 am. Attendees can purchase tickets to the bash online here. In addition to the second-floor shindig, guests can join MilkBoy all weekend long for fare and libations.
• Morgan's BBQ: Pitmaster and Executive Chef Cenobio Canalizo of Morgan's Barbecue is wrapping up prime grilling season in a delicious way. Morgan's Barbecue KoP brings its award-winning low-and-slow smokehouse fare, craft brews, and cocktails to the Greater Philadelphia community. The KoP location features Morgan's signature wood-smoked meats including its overnight smoked beef brisket (available in fatty and lean cuts), pork ribs, smoked chicken, pulled pork, and smoked turkey. Signature plates include the Ginormous Beef Rib, an outsize 8-hour-smoked bone-in beef plate rib as well as the best-selling "Holy Trinity" — house-smoked sausage, brisket, and pork ribs — offering Morgan's greatest hits within one value combo.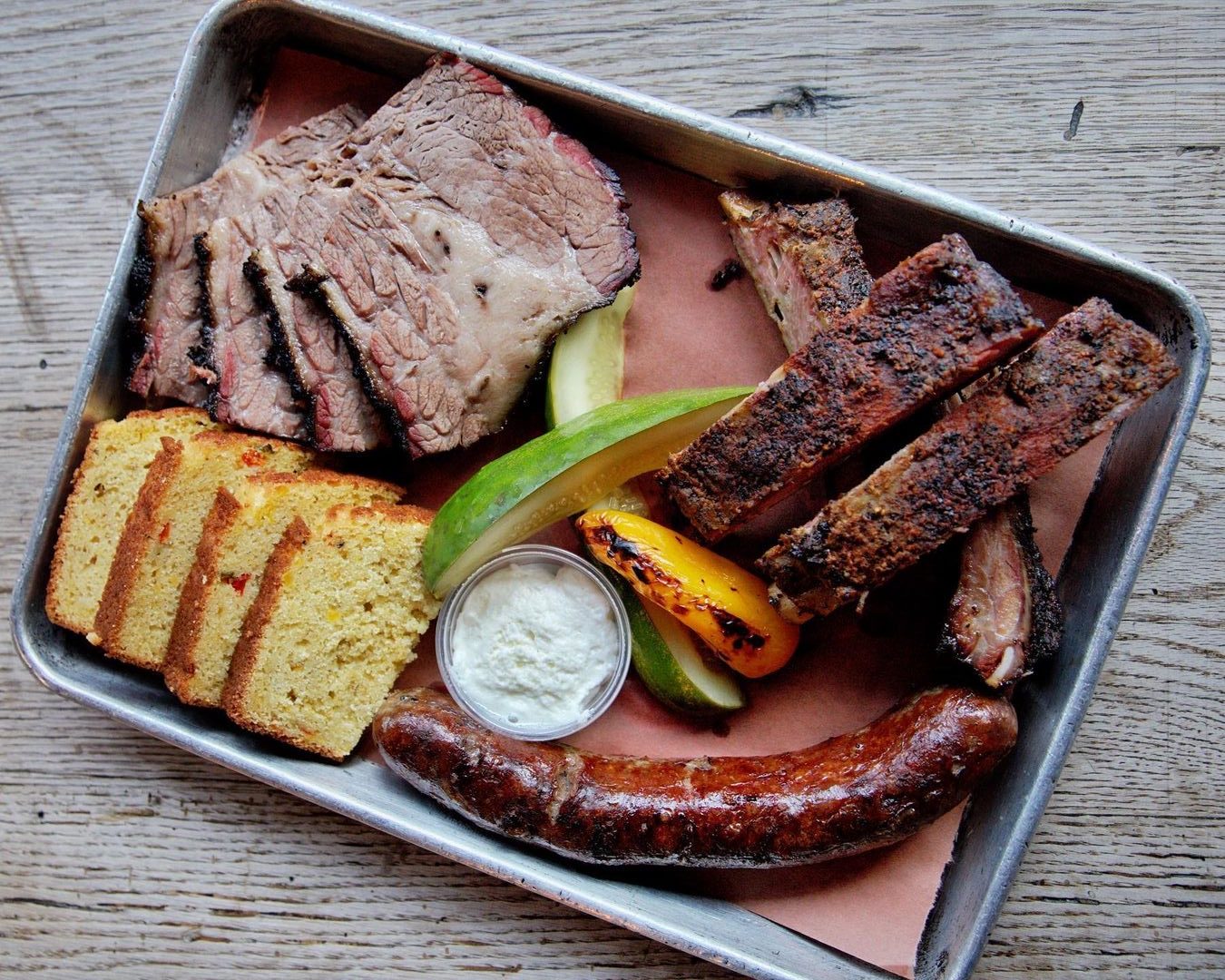 • Sor Ynez: Sor Ynez, a Mexican-inspired veg-focused restaurant is a go-to for quality, authentic Mexican fare and the ideal spot for dining out with friends to celebrate a three-day holiday weekend. Diners may enjoy signature dishes prepared by Executive Chef Alexis Tellez such as the Vegan Mixiote ($18), composed of eggplant, chayote squash, nopales, celery root, kale, steamed in banana leaves, topped off with tangy chipotle sauce, and served with fried red onions and rice and the refreshing Shrimp Ceviche ($15) prepared with flavorful poached shrimp, cucumber, red onion, lime juice, and Valentina hot sauce, served with tasty tostadas and salsa botana. In addition to dinner cuisine, imbibers can pair hors d'oeuvre and entrees with a bevy of different wines, Mexican beer, and craft cocktails.
For folks looking to indulge in weekend brunch, Sor Ynez offers one fabulous Sunday brunch service (available every Sunday starting at 12 pm) with brand-new, beautifully presented dishes including Pancakes Azteca and Huevos Rancheros. Available for dining indoors or al fresco on the recently revamped, sweeping patio.
• Square 1682: Square 1682, the modern American kitchen located at the intersection of 17th and Sansom streets, knows the proper way to celebrate a three-day holiday weekend is with a sensational brunch line-up. Guests may enjoy the crowd-pleasing weekend brunch service on Monday, September 6 from 9 am – 2 pm, in addition to Saturday and Sunday. Guests can indulge in signature offerings including Sweet Potato Hash, Blueberry Ricotta Pancakes, and Duck Wings & Waffles, and toast to Labor Day with a Mimosa, Bloody Mary, or one of their refreshing, seasonal cocktails.
…
The Philadelphia Museum of Art's Chef in Residence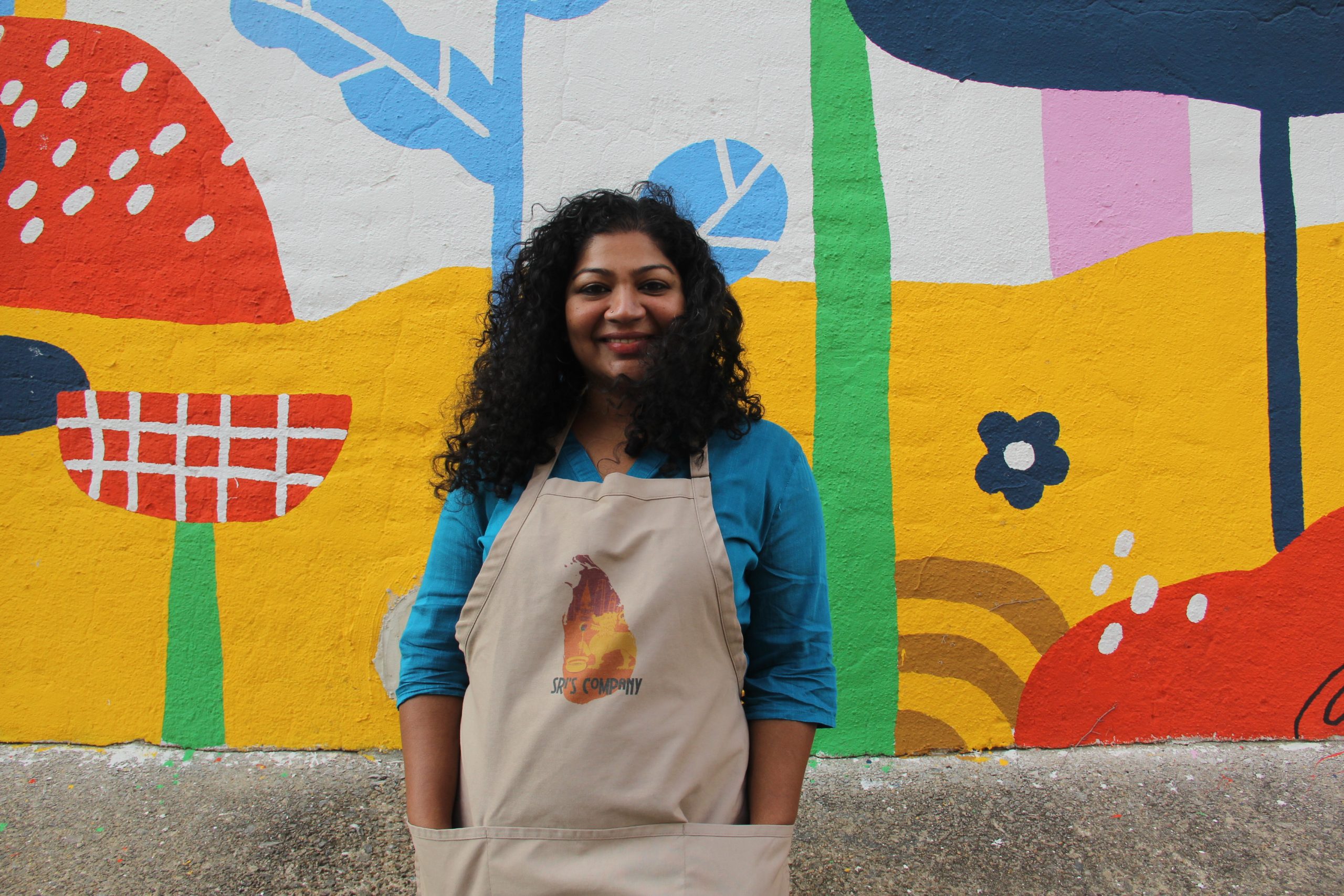 The  Philadelphia Museum of Art's new local Chef in Residence program is underway. The program allows a local chef to take over the Local & Global station in the servery. The residency takes place during the first weekend of each month (Friday-Sunday), coinciding with the museum's Pay-What-You-Wish admission (the first Sunday of the month). This weekend Chef Melissa Fernando, owner of Sri's Company, will be cooking up something great in the kitchen.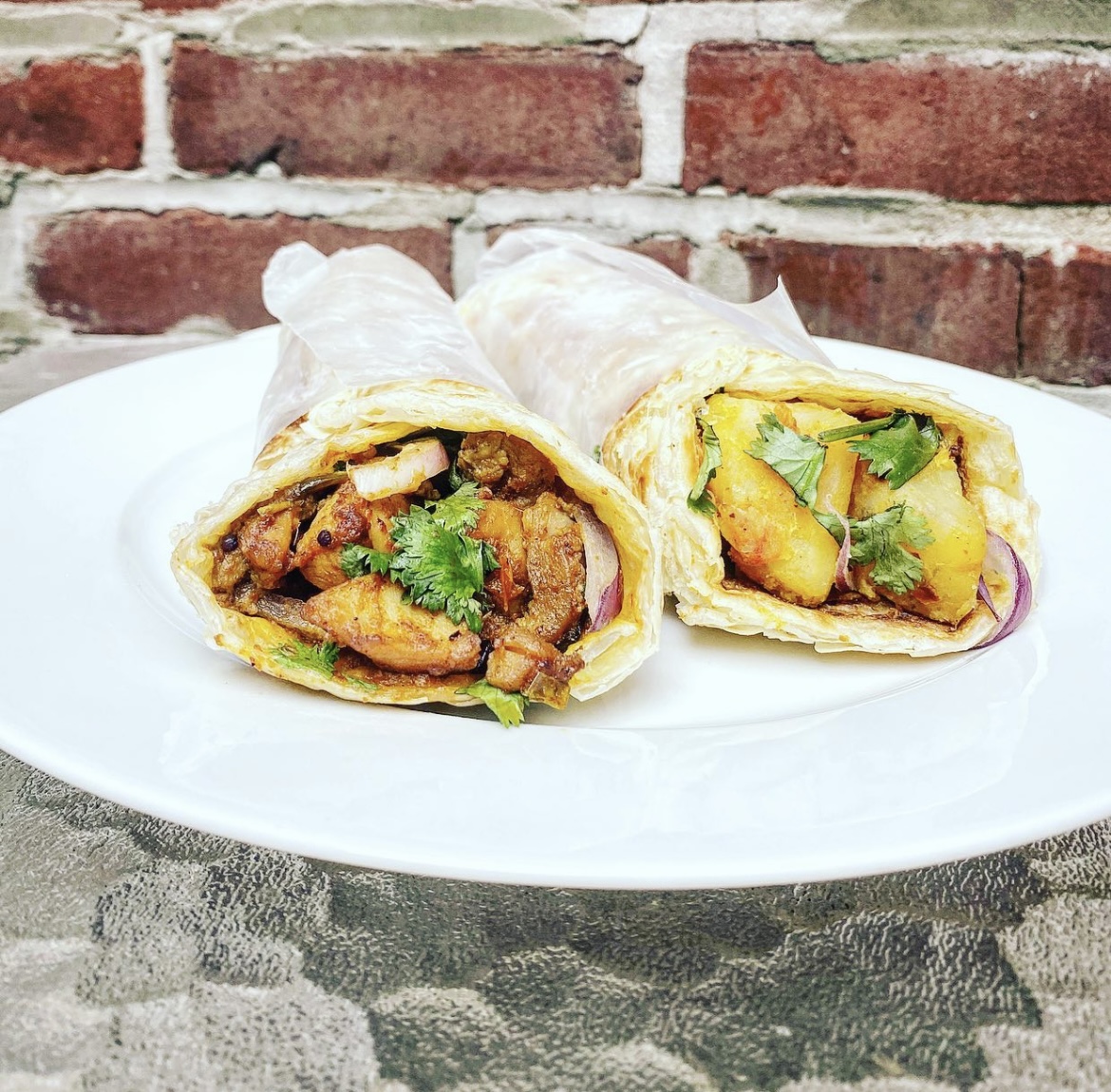 At Sri's Company, owner Melissa Fernando learned how to cook later in life because she was just that passionate about bringing the cuisine of her native Sri Lanka to Philadelphia. Fernando cooks Sri Lankan food to create a sense of home, although she has no memories of when the island was her home, as was born in Sri Lanka during a civil war. She and her family moved to Chennai, India to escape the violence.  Throughout her life, Melissa Fernando did what she could to create a home apart from her Sri Lankan family. When her grandmother passed away almost ten years ago, Melissa was living in Philadelphia. She longed for the love and belonging she felt when she was with her. As a solution and a way to cope, she started to cook Sri Lankan food to experience the familiar tastes and smells for comfort. Melissa now recreates her favorite dishes and meals from childhood. She strives to cook authentic Sri Lankan food, recreating the dishes she loved and remembers from her many visits to the Island.
This weekend (11:30 am-2:30 pm), visitors of the Philadelphia Museum of Art can experience Chef Melissa Fernando signature dishes in its newly renovated Café:
Beef Cutlets (spiced beef & potato croquettes, sweet & spicy sauce): 2 for $7
Curried Vegetable Puffs: 2 for $7
Jaffna-Style Chicken Curry (Jaffna curry, chili powder, Sri Lankan spices, coconut milk, white rice): $14
Creamy Cashew Curry (turmeric, Sri Lankan spices, coconut milk, white rice): $12
…
Philly's Sushi Whisperer Kevin Yanaga Debuts Izakaya by Yanaga
Glu Hospitality and Philly's Sushi Whisperer Kevin Yanaga announce the opening of Izakaya by Yanaga in Fishtown at 1832 Frankford Avenue. Yanaga brings over 10 years of experience in the top sushi restaurants in the region, including at Izakaya at Borgata, Double Knot, Pod, Morimoto, and Zama. After working with Stephen Starr, Michael Schulson and some of the biggest names in the business, Yanaga will now open his very first restaurant as Executive Chef and Partner. For his first outing, Yanaga will debut two concepts under one roof. Izakaya by Yanaga will open first just in time for fall dining season, followed by chef's tasting room Omakase by Yanaga in late fall. Izakaya will open for a Labor Day Weekend preview on Thursday, September 2 to Saturday, September 4, 2021, from 5:00 pm to 10:00 pm nightly. After closing for Labor Day and additional interior work, Izakaya will officially open for regular daily service starting on Thursday, September 9, 2021
"I am proud to team up with Glu Hospitality for my very first restaurant," said Yanaga. "The restaurant will feature two separate and unique concepts under the same roof. Izakaya by Yanaga will offer a more casual dining and bar experience for locals, catering to the surrounding neighborhood and repeat customers. When it is ready, Omakase will offer a higher-end dining experience that is more upscale, personalized, and intimate. There will be a higher price point with expanded sake and Japanese scotch and whiskey program, plus exclusive cocktails paired with the offerings."
He continued, "I wanted to offer a restaurant experience that is currently lacking in the Fishtown, Kensington and Northern Liberties area of Philadelphia. Those three neighborhoods are full of such exciting and boundary-pushing restaurants, and this seemed the perfect place to break out on my own and add to the mix. I wanted to create a new restaurant that is friendly and approachable, yet has a second side with elevated food and drink selections not typically seen in our area. We want to be both a neighborhood restaurant for locals, as well as a culinary destination for people traveling across and into the region."
For the new restaurant, Yanaga and Glu will feature two side-by-side concepts in 2,500 square feet of space. Izakaya will operate in the front bar and front dining room with around 60 seats, with Omakase to operate the private dining room in the back with around 12 seats, located through the double doors in the middle of the restaurant. Below ground, the basement level features a giant kitchen that gives ample space for the two concepts to co-exist and thrive side-by-side.
Yanaga and LoMonte worked side-by-side to execute Chef's vision for the Izakaya menu, with selections that are both traditional as well as more modernized delicacies. Chef will also put his own spin on beloved dishes he grew up with as a child. The menu features Yanaga's favorite dishes, which include his take on ramen, dumplings, and several raw dishes (sushi, sashimi, nigiri). The menu also features vegan and vegetarian offerings, with other dishes to come in the future.
Izakaya by Yanaga's bar program will shine the spotlight on a robust selection of Sake, plus unique signature hand-crafted cocktails, a carefully curated list of wine by the glass and bottles, and a selection of American, Japanese and local craft beer, cider, and seltzer. The bar program and cocktails were designed by General Manager Michael Ego, in consultation with Glu Hospitality Director of Beverages Ryan Fenton. In the coming weeks, Izakaya's bar will feature a specialized Highball Machine, for a selection of Izakaya Highball selections.
The weekly hours run from Wednesday to Sunday, 4 pm to 10 pm nightly. Reservations are available now by calling 267-758-6275. Reservations will also be available on OpenTable.
For more information, visit www.byyanaga.com and follow @izakayabyyanaga and @gluhospitality on social media.
…
Fall Flavors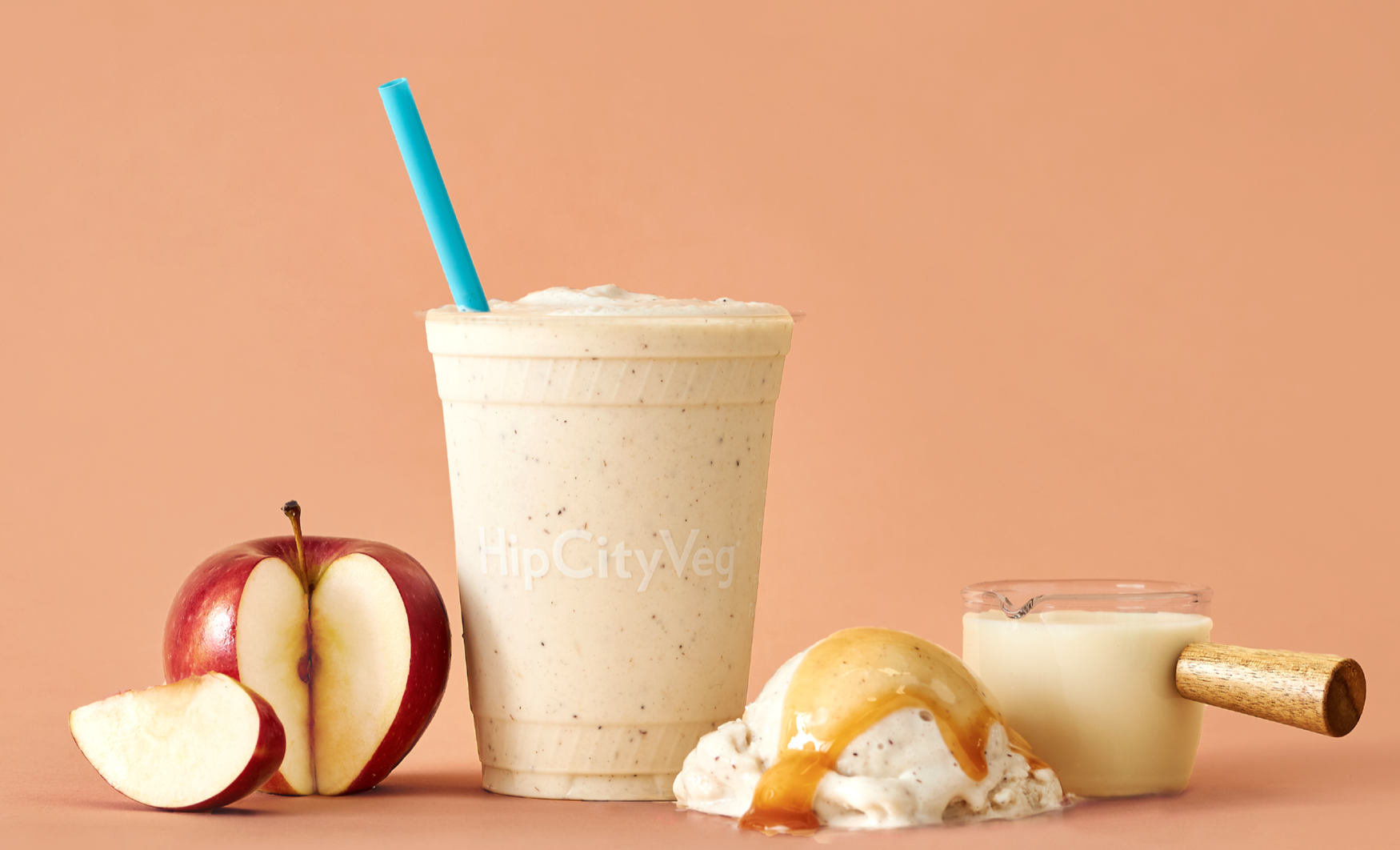 It's hard to fathom with temps in the 90s, but fall is just a few weeks away, and apple picking season is well underway! To celebrate fall flavors, HipCityVeg is launched a new Caramel Apple Shake. The Caramel Apple Shake is a vegan organic vanilla shake blended with Pennsylvania apples and vegan caramel. We also love the warm notes of cinnamon, nutmeg, and brown sugar.
The new shake is available in all HipCityVeg stores and is also available for pickup or delivery through the website, or on Doordash, Caviar, Grubhub, and UberEats.
…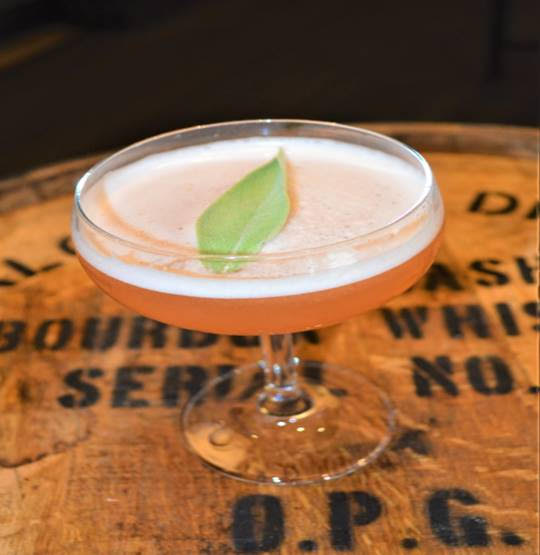 Cooling temperatures, leaves changing colors, and all things pumpkin – there is so much to be excited about this Fall, especially at Bank & Bourbon.  Sip on Fall in a glass with their new autumn-themed cocktail – the Urban Sombrero made with, of course, bourbon, Aperol, Ancho liqueur, and sweet pineapple chunks. 
Also, stop by Bank and Bourbon on September 9 to meet Bruce Russell of Wild Turkey. Bruce is the grandson of Jimmy Russell, who has been working at Wild Turkey since 1954, and the son of Eddie Russell who has been in the fold since 1981. Bruce is the third generation of bourbon distilling royalty and has been hard at work, following in his father's and grandfather's footsteps, to keep the distilling tradition alive at Wild Turkey. Chat with Bruce as you sip on selections from Wild Turkey and Russell's Reserve.
To view the menu of specialty offerings, click here. 
…
It is officially almost the most wonderful time of the year – pumpkin season! Beginning September 6, guests can stop by POD Market to enjoy a homemade Pumpkin Chocolate Scone with cinnamon cream cheese frosting with a La Colombe Pumpkin Spiced Draft Latte or a Pumpkin Spiced Hot Latte.
No matter which beverage you choose, guests can enjoy a pastry and a drink for $6 from 7 am – 1 pm, daily.
---
You can follow Candis McLean on Twitter (@CandisRMcLean) and e-mail her at [email protected].
Subscribe, rate, and review all Philly Influencer podcasts here. Follow Philly Influencer on Twitter, Facebook, and Instagram.