Marshawn Lynch is going to miss the next three to four weeks following sports hernia surgery, but that didn't stop him from getting in on some of the record-breaking sales going on at the Cherry Hill Mall today. He's all about those Black Friday deals, boss. He's here so he won't get fined. Celebrate good times, come on.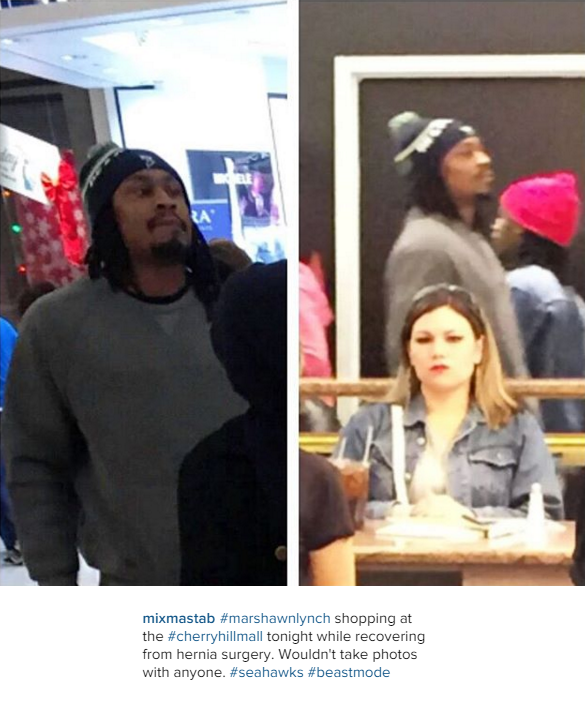 Lynch apparently wouldn't take pictures with anyone, either. Dude was on a mission.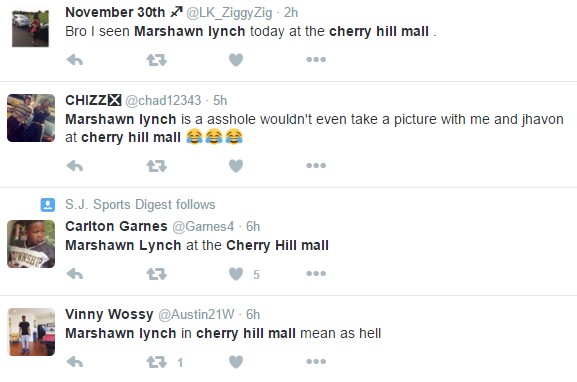 Lynch had the sports hernia surgery in Philadelphia and will remain on the east coast for several days to begin the recovery period.
H/T to @mixmastab