The Flyers' season may be over, but they're not done having some fun yet. The team voted on certain superlatives for their teammates, and these are the ones that made the cut. Via the Flyers' website:
Bellemare with the win.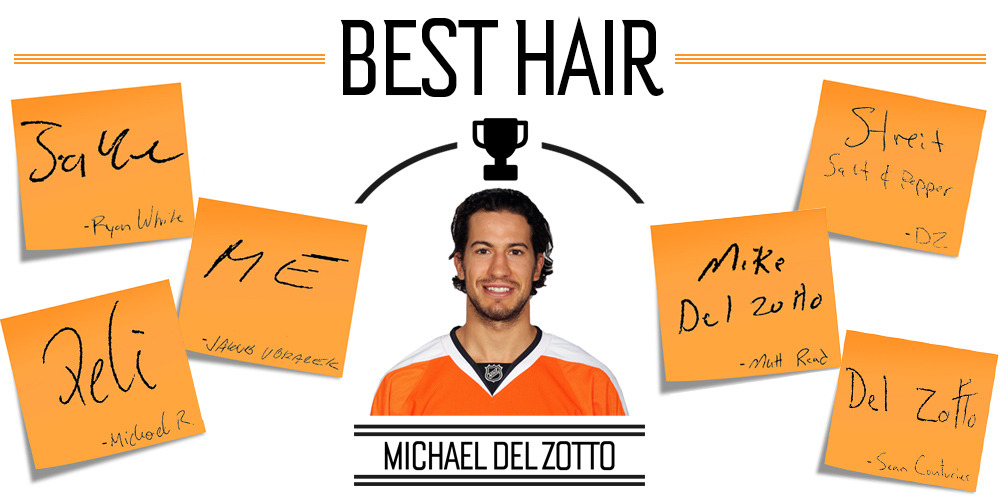 No contest.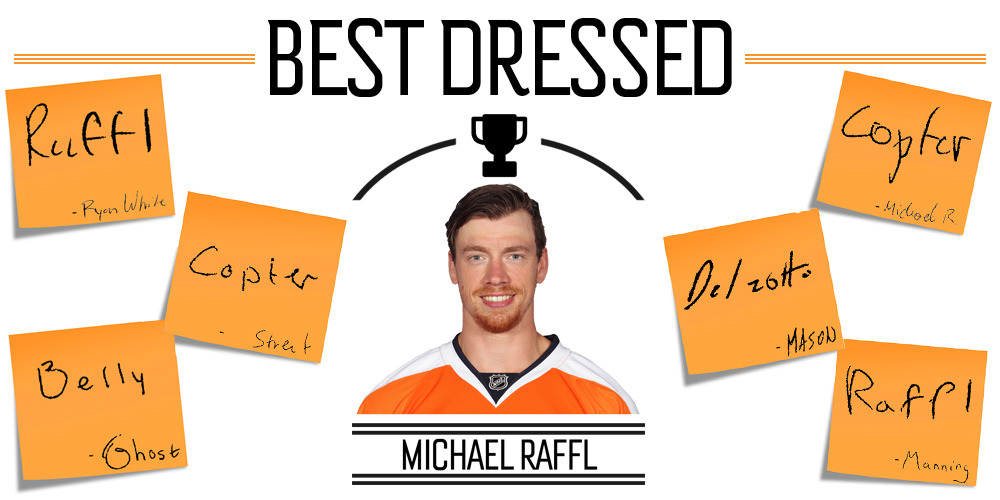 Love Streit's answer here.
I'd like to see Radko dance. Just once.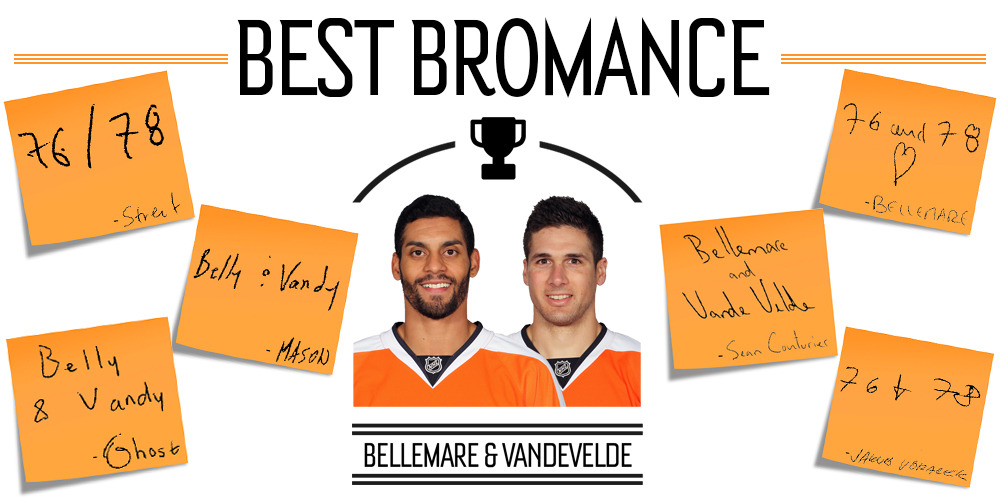 It's unanimous.
Is it me or does he look like Joe Buck in this picture?
For the looks only.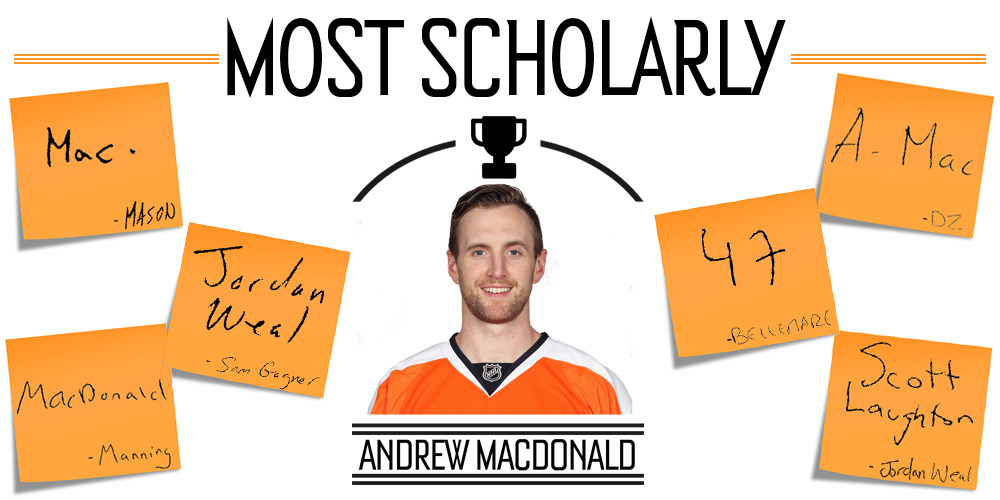 Doesn't surprise me one bit. I bet he does math problems while on the ice.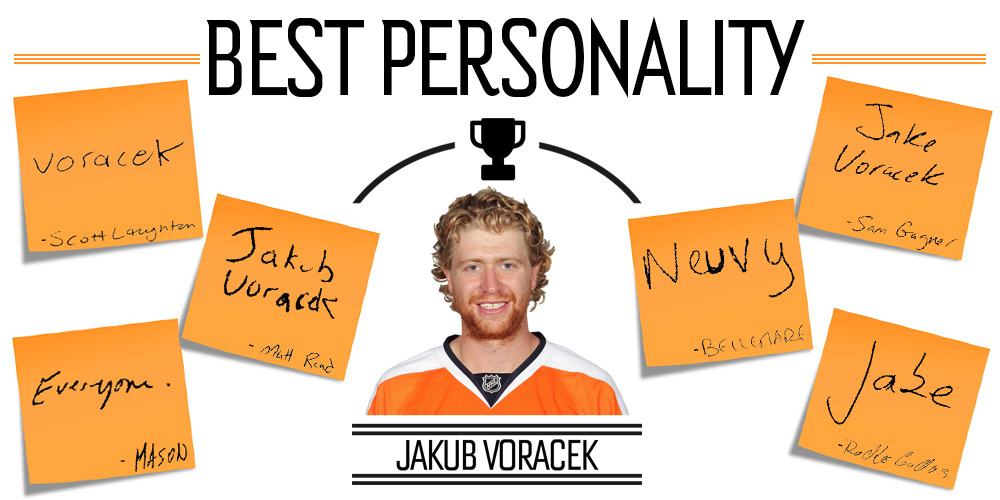 Everyone? Come on, Steve.
Gagner is so funny that Ghost and Bellemare teamed up to give him a Gags 89.