Each week we will bring you the latest in television news, episode trailers, and promotional news. From what's streaming this week to the best scenes from hit series, we've got you covered.
I like good shows. If QVC was peddling them on-air I would call to order one way before they got to the "There's only 5 left" speech. When someone asks me a new show I love I say "The Bold Type" proudly. Once I get into "It's a new show on Freeform", I'm met with a stare of apprehension that can only be translated as the belief that its a teenage indulging show on a non-serious network. These two ideas couldn't be further from the truth. The show follows three young women working for an international women's magazine Scarlet. Inspired by the life of former Cosmopolitan editor-in-chief Joanna Coles, the New York based production tackles the insecurities, anxieties, and uncertainties we all face when taking up the towering task of trying to build a life that's uniquely our own.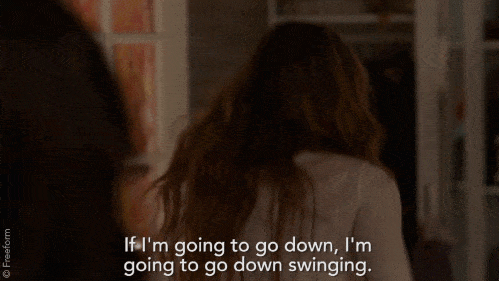 Writer Jane Sloan, social media director Kat Edison, and fashion assistant Sutton Brady are three women with dissimilar backgrounds and very different ways of dealing with the challenges they face on a daily basis. However the true harmony of the show lies in the level of support they give each other in the most vulnerable and celebratory moments. From this central core of friends up to the powerful editor-in-chief Jacqueline, the show does a great job of displaying independent women full of ambitions, intelligence, and strength that don't shy away from encouraging each other when they have the audacity to strive for what they want. There are no clichés here. There's no high-strung, cold, and calculating woman that we often see projected on various male-written shows. The series insightfully understands that a female-centered drama can be funny, poignant, and sincere without manufacturing useless patriarchal traps that force women to rival each other.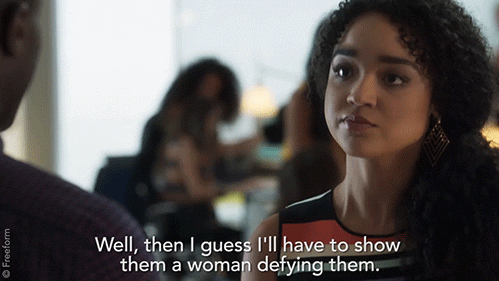 The Bold Type offers a true platform to view shades of yourself and your own experiences on television. It's a salute to women reaching for more in their professions, in their relationships, and in their friendships.  The allure that this brand of storytelling provides is genuineness. It doesn't ask permission to speak the hard truths the women confront daily when trying to cultivate an identity in today's political, social, and male dominated climate . This profound and sharp series is one to watch. It didn't just earn the attention and praise its gained over the past few weeks, it commands it.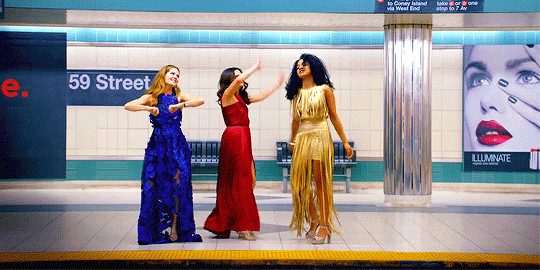 News
-TGIT reflects the known holiday that is Shonda Rhimes Thursdays on ABC. The lineup of Grey's Anatomy, Scandal, and How to Get Away with Murder has been a juggernaut for the network for several years. In the past few weeks several revelations about key plot points and fresh TGIT news has come to light:
The Grey's Anatomy spinoff centered around Seattle firefighters is in full production mode. The series recently casted Rosewood and Shooter actress Juana Lee Ortiz as its star. A timetable for the show has not been released yet.
The two-hour long season 14 premiere of Grey's Anatomy is September 28th. Recently actress Kelly McCreary touched on her character's seemingly romantic entanglement with the newly single Dr. Avery, ""What's ironic is that all of the reasons the fans might not want Jackson and Maggie to get together are the exact things that make really great drama."
New promotion photos and fist look images have been released for the final season of Scandal. ABC chief Channing Dungey addressed the show's closure at the Television Critics Association's press tour. Dungey promises that the new season is "nothing short of spectacular."
-Sticking with ABC news, Quantico actress Priyanka Chopra will be developing a comedy for the network centered around Bollywood star Madhuri Dixit. The show will depict Dixit's journey from India to Denver in the mid-2000s and all fallout that came from the global move. Look at all the diversity spilling out of ABC. CBS should take some notes and learn from this.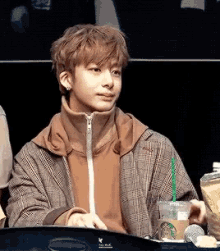 -Amazon is either on peak trolling levels or they have the best timing ever. Last week's TV rundown addressed the complete rejection and "Keep It" responses of many in reaction to the HBO production Confederate. Amazon recently announced their new series Black America. The show, like Confederate, reimagines a post Civil War society. Instead of going to the overused well of trauma, the series will show an independent nation created as a form of reparations for slavery.
-When I heard Will & Grace picked up a second season renewal I immediately asked myself, "When did the first season air?" The answer is never. The premiere of the show's revival is set to air on September 28th. NBC announced the early pickup of the second season at the 2017 TCAs last week. It appears they feel very strongly about the projections of the previously cancelled series.
–American Horror Story: Cult has released several promotional photos for the upcoming season. The new season has everything from tyrannical bees to menacing clowns. Scream Queens actress Emma Roberts is set to return to the series as well as several of her castmates from the cancelled FOX production. The anthology series returns on September 5th. I'll be sure to burn some sage for all those who dare.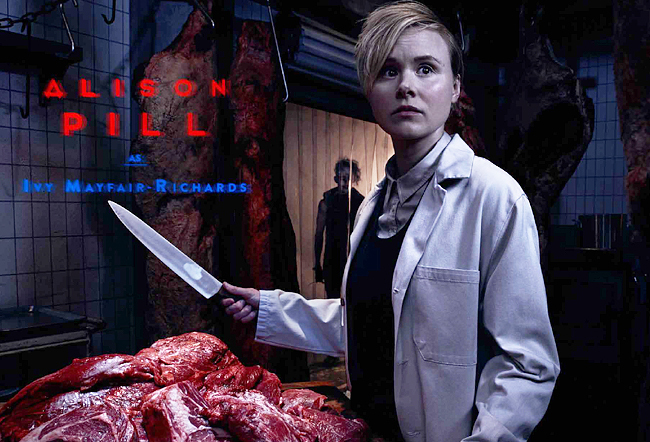 -September is will also be the month that Trekkies can rejoice. The CBS series Star Trek: Discovery is set to premiere on September 24th. The out-of-this-world production caused several clashes with the network when it came to cost, scale, casting, and more. Please refer to previous CBS shade above to comprehend why I'm not surprised. The finished product is almost here. Take a look at what's coming this season:
-There will be a Wonder Woman reunion on TNT very soon. Director Patty Jenkins and star Chris Pine will be teaming up once again for the series One Day She'll Darken. The mystery drama tells the story of  Fauna Hodel, a once abandoned child who's digging years later, leads her to Dr. George Hodel. The show also dives into Dr. Hodel's questioning in the "Black Dahlia" murder of Elizabeth Short in the 1940's.
…
Shocking and Jaw Dropping Moment of the Week
https://youtu.be/ioMJMZptFw0
For the last two weeks we've watched Daenarys Targaryen lose allies on the open seas and her army be starved out at Casterly Rock. In summation she's collected several L's in this war with Cersei. With frustrations mounting and the needle of this war pointing away from victory, it was time for Daenarys to get a win. Last night she did and it was so damn glorious. Fans of the show saw the Lannister army being burned to a crisp and the Dothraki army slice through the remaining piles of ashes. The most satisfying moment came when Daenarys, on the back of her dragon, engaged in a towering battle of chicken with Bronn. The episode went off with Jamie Lannister sinking to the bottom of the sea and an assurance that this war has just begun.
…
Promo of the Week
(Orphan Black Series Finale, Saturday at 10PM Est on BBC America)
…
What You Should Be Watching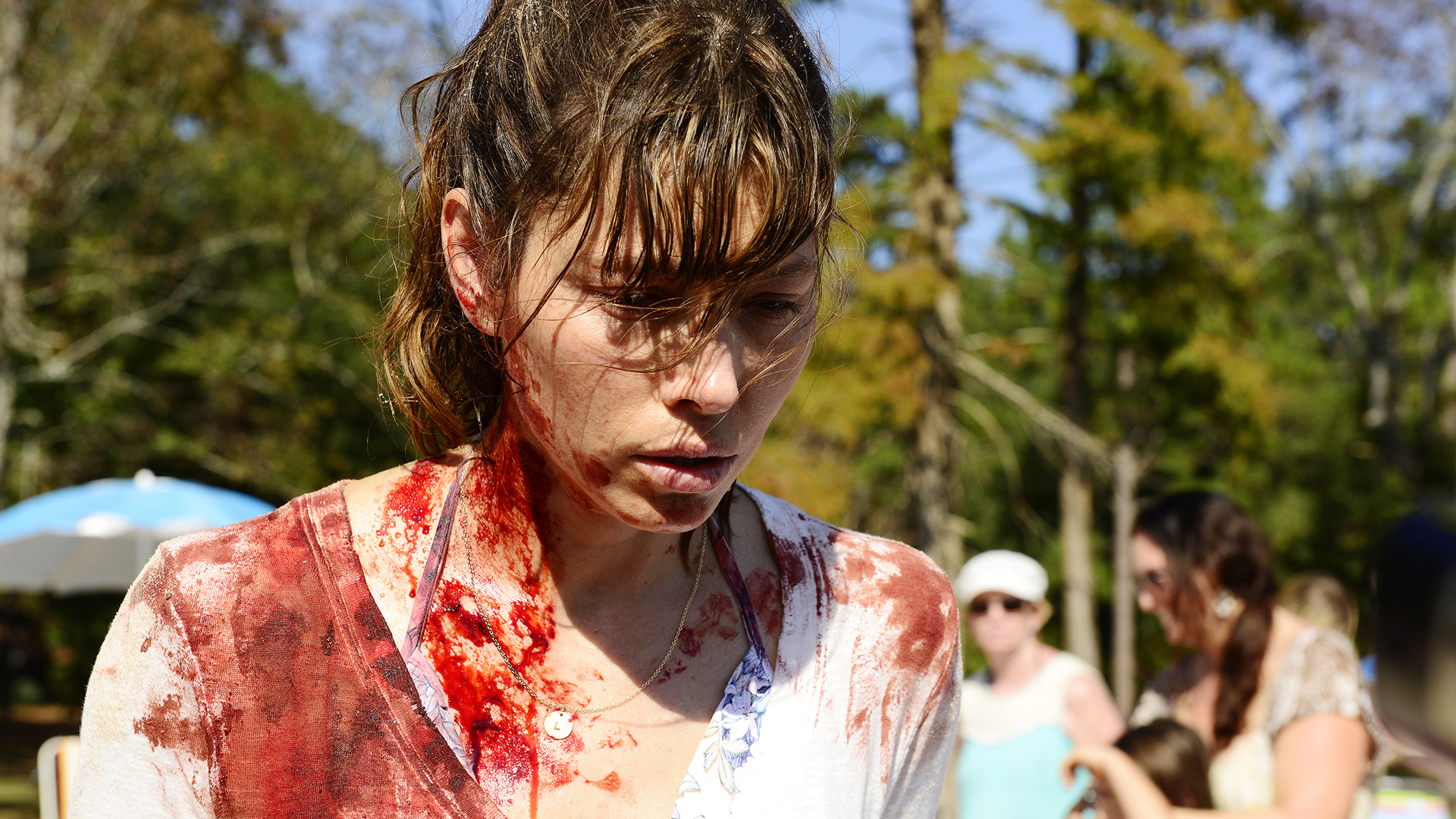 The Sinner is the new murder mystery drama on USA Network. The tantalizing series stars Jessica Biel, Michelle Purple, Bull Pullman, and more. The show is based on a book by Petra Hammesfahr with the same title. Biel plays Cora Tannetti, a young mother who disastrously and inexplicably commits a murder on a beach in a blind fit of rage. Detective Harry Ambrose, played by Pullman, makes it his mission to unravel the motives of Tannetti which is shrouded in secrecy, lies, and confusions. The eight-episode thriller already has its murder. The real puzzle in this abyss of darkness and disarray is; why?
…
Tweets of the Week
My expression watching the entire pickle Rick fight scene #RickandMorty pic.twitter.com/ctgeGRDPpZ

— J (@jvy_____) August 7, 2017
Literally feel like I missed a whole season of @SHO_RayDonovan watching this opener. WHAT IS HAPPENING?! #raydonovan

— Lindsay Bucci (@boochiewallie) August 7, 2017
Daenerys and Drogon: Season 1 vs Season 7: #GameOfThrones pic.twitter.com/wYRd9kIn62

— Ellie Hall (@ellievhall) August 7, 2017
DO YOU GUYS REALISE THAT EVERYONE FROM THE OG SETAUKET SPY RING WAS IN THE SAME SCENE HUGGING AND LAUGHING I AM SOBBING #TURNamc

— Arden Vida (@Ardalardalin) August 6, 2017
DO YOU GUYS REALISE THAT EVERYONE FROM THE OG SETAUKET SPY RING WAS IN THE SAME SCENE HUGGING AND LAUGHING I AM SOBBING #TURNamc

— Arden Vida (@Ardalardalin) August 6, 2017
Listen, Tasha is about to reclaim her time. She read Lawrence for filth and I'm here for it. #InsecureHBO

— Dulcé? (@dulcenoire) August 7, 2017
---
You can follow Candis McLean on Twitter (@CandisRMcLean) and e-mail her at [email protected]. Follow Philly Influencer on Twitter (@PHL_Influencer), Facebook and Instagram.