Featured Bars and Lounges
…
The Spotlight of the Week: Goose Island Beer Co Bourbon County
Goose Island Brewhouse opened its doors in Philadephia this year. When asked why they chose Philadelphia as their next city to bring the franchise to, President Todd Ahsmann said, "I wish there was a metrics to it. It was just a gut feeling that Philly would be good to us."
The famed Chicago-produced brewery, named after the man-made isolate that perches in the Chicago River, will be releasing eight Bourbon County variants this year. Original Bourbon County Brand Stout, Reserve Bourbon County Brand Stout, Proprietor's Bourbon County Brand Stout, Bourbon County Brand Wheatwine, Bourbon County Brand Vanilla Stout, Bourbon County Brand Bramble Rye Stout, Bourbon County Brand Coffee Barleywine, and Bourbon County Brand Midnight Orange Stout will be having their coming out party this Black Friday.
Brewmaster Jared Jankoski highlighted the desire for the brand to "embrace the spirit." Whether its the Reserve, aged 12-year old Elijah Craig Barrel Proof bourbon barrels, or the unwavering and decades-old Original, this collection has something for the best savants. Wheat Wine really evokes the flavors of caramel malt, vanilla, butterscotch, and more. Midnight Orange was a product of a company-wide creative contest. This perfect blend of chocolate and Spanish Malvelena Oranges was a collaboration between a brewer and a QA exects brews, which had similar nodes and inspirations. If you're looking for the gratifying flavors of Guatemalan coffee beans, cocoa nips, Madagascan vanilla, or refreshing blackberries, or beyond, this 2018 collection will assuage any palate.
…
Featured Restaurants and Bars: National Pasta Day Edition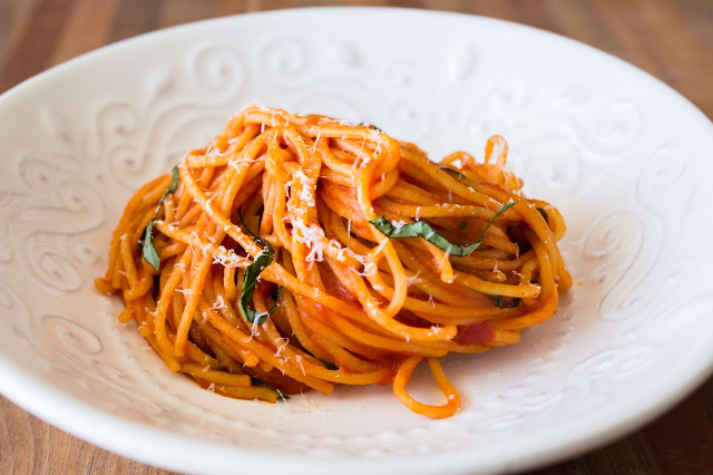 Philadelphia is a major spanning city. It's always brimming with exciting new activities and things to do each week. Sometimes answering the simple question of where to eat or get a quick drink can be overwhelming. Each week Philly Influencer will highlight some new places and local favorites to add to your list.
A Mano: Townsend Wentz's renowned three-bell Italian bistro, A Mano, is a must-visit any night of the week, but especially on National Pasta Day. Chef Michael Millon is devoted to following the seasons and serving home-made, handcrafted Italian cuisine. Grab a friend and a bottle of wine and head to the Fairmount BYOB for decadent pasta offerings, including Pappardelle all'Amatriciana, Taleggio Ravioli or the Squid Ink Campanelle.
Bronze Table: Bronze Table, one of the new vendors at the recently renovated The Bourse Food Hall, is a fast-casual concept from the team behind Vera Pasta, serving made-to-order pasta meals alongside freshly packaged artisanal house-made pasta to go. Chef Joe D'Andrea crafts customized home-made artisan pasta ranging from Wild Mushroom and Sage Ravioli to Nonna's Riccota Gnocchi and the signature Spaghetti Pomodoro.
Jet Wine Bar: Jet Wine Bar, Philadelphia's "global vineyard," is the go-to for specialty wines and now, Chef Yasi Sapp's made-from-scratch Ricotta Gnocchi. Served with garlic roasted asparagus and topped with a divine truffle cream sauce, this decadent dish is a must-have. Come for the wine, stay for the Ricotta Gnocchi.
Ocean Prime: For vegetarian pasta lovers, Ocean Prime, one of Center City's most stunning seafood and steakhouses, has you covered with the Sonoma Goat Cheese Ravioli. The pasta is served with golden oak mushrooms and topped with a delicious home-made white wine garlic sauce. Enjoy the appetizer with one of Ocean Prime's award-winning glasses of wine for the perfect National Pasta Day treat.
Square 1682: Square 1682's new Executive Chef Mackenson Horebe brings a fresh culinary direction with a touch of Caribbean flair to the award-winning and dynamic restaurant and bar. Pasta lovers can celebrate National Pasta Day with one of Chef Mack's three new scratch-made dishes: Rigatoni, served with foraged vegetables, basil pesto and pecorino; Bone Marrow Raviolo, topped with jerk oxtail ragout; or Scampi Spaghettini, served alla chittara, with lemon, garlic, butter, herbs and chili flakes.
Excerpts provided by Punch Media.
…
Weekly Events
Each week, Philly Influencer picks the best parties, events, and social gatherings the area has to offer.
Dilworth Park Octoberfest: This Wednesday Dilworth Park's Octoberfest begins.  Stop by for seasonal beers from Goose Island, Maker's Mark cocktails, and plenty of food will. The City Hall adjacent park will feature live entertainment, music, and more.
Red Bull Music 3Style Contest: This Wednesday NOTO Philadelphia will host a DJ contest. Six DJs will get 15 minutes to rock the crowd and entrance them with their incredible mixing skills. Contestants get a chance to be one step closer to be crowned this year's champion. Come out to this all-night dance party.
Door 19: Skeletons in our Closet: The Academy of Natural Sciences will be hosting Door 19: Skeletons in our Closet this Thursday night. The Halloween-themed event will have costumes, prizes, live music, entertainment, cocktails and drinks, food, and more all on the backdrop of dinosaurs.
GLOW in the Park: This Thursday night, the grounds of Fairmount Park's Horticulture Center will be illuminated by a 3D light installation designed by experimental artist Sunil Garg.  The masses will be out at this soiree to enjoy food, cocktails, live entertainment, music, and more in support of Philadelphia's parks.
What the Shuck at Royal Boucherie: Royal Boucherie begins its a three-part interactive shellfish tasting series this Thursday night at 6 pm and 8 pm. The tasting is very exclusive with only six spots available at each seating each night and includes a six-course tasting menu. The next dates are Thursday, November 15th and Thursday, December 20th. 
Steve's Prince of Steaks Giveaway: This Friday, Steve Prince of Steak will be opening its fifth location. The University City grand opening will feature free cheesesteaks, fries, and soda all day as long as you have your college ID.
Quakers vs. Bulldogs Happy Hour: The Penn Quakers will be taking on the defending Ivy League Champs, the Yale Bulldogs, this Friday. Penn fans can come to CO-OP at The Study from 4:30-6:30 pm to get ready for this matchup's 86th game. There will be two themed cocktails from Quaker City Shrubson special and others. The Bulldog (Grapefruit Shrub, Vodka, Mint) and The Quaker (Blackberry Shrub, Citrus Vodka, Basil) will both be $6.
Taste! Philadelphia: This Friday through Sunday is the annual Taste! Philadelphia event. This food, wine, and spirits festival will feature many up-and-coming chefs, established culinary artisans, fine wines, craft brews, and more.
Hard Cider Festival: This Saturday the Navy Yard will be hosting Pour The Core: A Hard Cider Festival. You can sample over 75 ciders from locals crafters such as Wyndridge Farm Hard Cider and Commonwealth Ciders. There will be food and live entertainment at this bring your own chair event.
Fried Chicken + Football: Each Monday and anytime the Eagles play, Square 1682 hosts a Fired Chicken + Football. The Carribean-inspired restaurant and bar present this tasty and seasonal event. The special runs through Super Bowl Sunday. Guests can get four (4) pieces of fried chicken, two (2) rotational and sides, and two (2_ bottles of Pilsner Urquells for just $25.
---
You can follow Candis McLean on Twitter (@CandisRMcLean) and e-mail her at [email protected].
Follow Philly Influencer on Twitter (@PHL_Influencer),Facebook and Instagram.