Featured Bars and Lounges
…
The Spotlight of the Week: Valentine's Day Countdown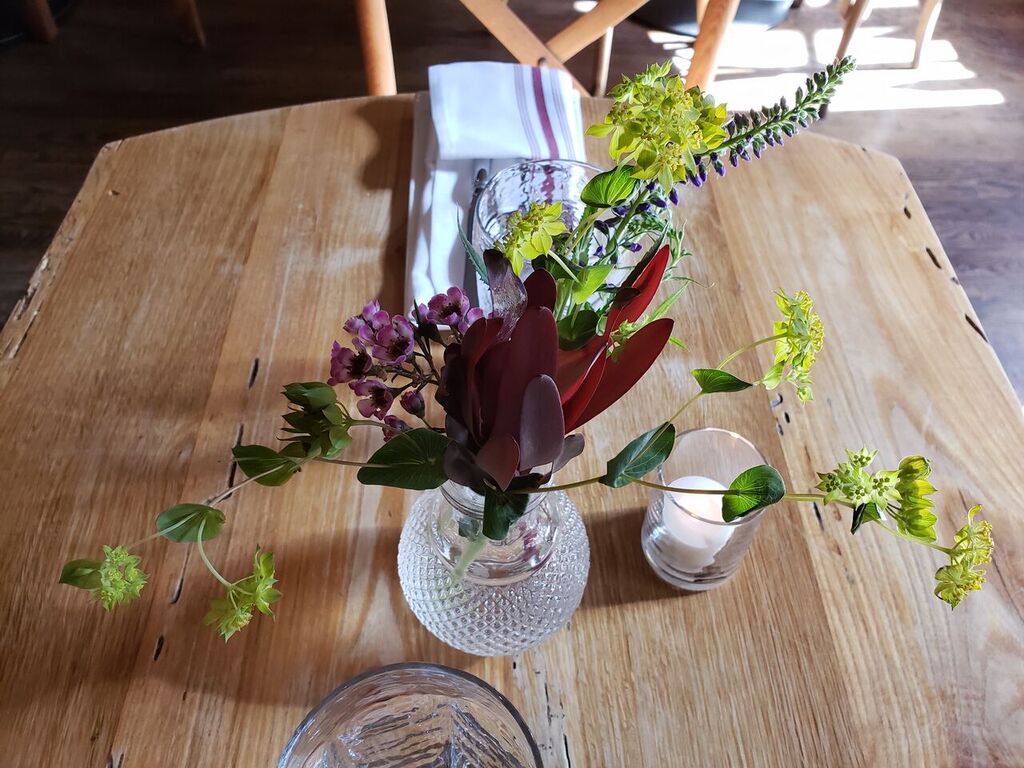 Love is in the air! Over the next few weeks, Philly Influencer will be highlighting where to take your special someone on the beloved holiday. 
CO-OP: CO-OP is the perfect spot for singles to mingle on Valentine's Day, with an extended happy hour from 4:30 pm – close on Thursday, February 14th. Happy Hour specials include $5 craft draft beer, $7 red and white wine and $8 classic cocktails such as CO-OP's Margarita, Negroni and Old Fashioned. Additionally, a selection of small plates, including mini grilled cheese, charred broccoli, calamari, and baked ricotta will be available for only $5.
The Bourse: The Bourse is offering an anti-Valentine's Day alternative for singles — Shred-Her (Him) at The Bourse. From 11 am to close on Valentine's Day, guests can get closure by shredding a photo of an ex. Yes, The Bar by Bluebird Distilling will have a shredder on-site. Guests who shred a photo will receive a complimentary Clover Club cocktail, boasting Bluebird Distilling Juniperus Gin, lemon juice, egg white, and raspberry syrup. TAPS Fill Station will be serving up Schwarzbier, aka black beer, all night — $5 for 12 oz / $12 for 33 oz.
J. Alexander's: This new contemporary American restaurant in King of Prussia, is celebrating Valentine's Day by offering a complimentary Champagne pour to every couple who dines on Thursday, February 14th. Additionally, each couple will receive a complimentary red rose for the table. Guests can indulge in deluxe dishes such as the Filet Mignon with Béarnaise, Slow Roasted Prime Rib, Ahi Tuna Filet, Carolina Crab Cakes, and more.
Red Owl Tavern: Red Owl Tavern will be having a Murder Mystery Dinner on February 14th from 7-10 pm. Guests will enjoy an interactive performance right at the dinner table, accompanied by a three "corpse" meal with beer and wine pairings. Guests will sip, eat and sleuth during an all-around killer night in Red Owl Tavern's romantic Shanghai Room. Tickets are $90/person and can be purchased online or by calling the restaurant at 215.923.2267.
Royal Boucherie: Royal Boucherie is celebrating Valentine's Day with an Absinthe Makes the Heart Grow Fonder event. It will be an evening of absinthe, hors d'oeuvres and burlesque — on Wednesday, February 13 at 8 pm. For $25, guests will enjoy six performances by the fabulous Ginger Leigh, Violet Outburst and Hattie Harlowe, bites from acclaimed chef Nicholas Elmi, and an absinthe cocktail.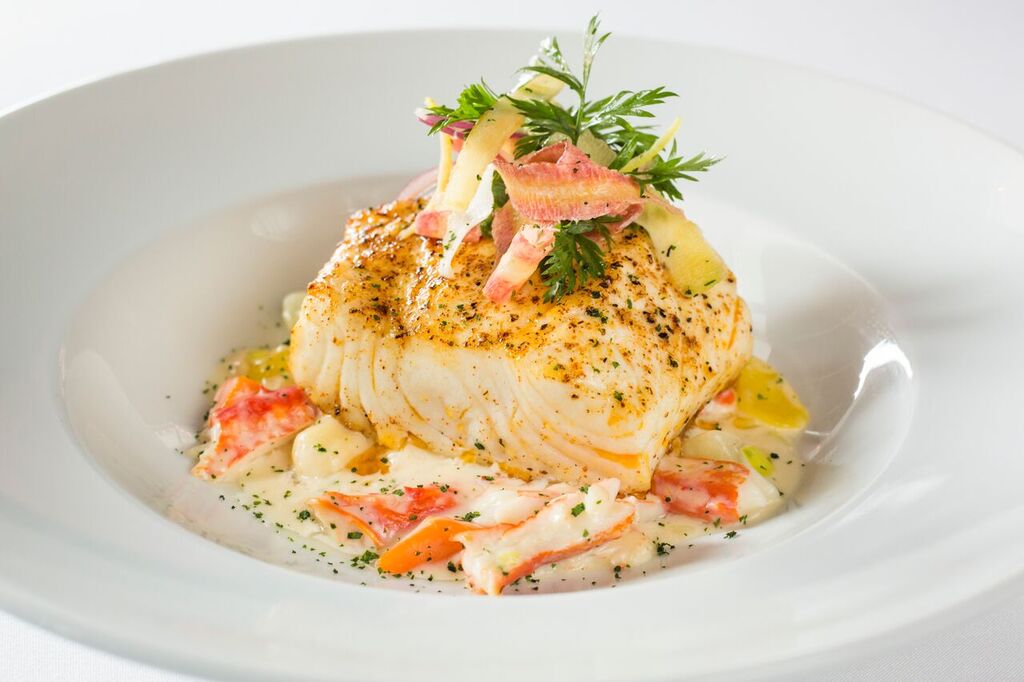 On Thursday, February 14th, Chef Nicholas Elmi is pulling out all the stops with his Valentine's Day features, such as Lobster Poutine ($25), Boucherie Baked Oysters ($24), Monkfish Osso Bucco ($36), Jumbo Lump Crab Spaghetti ($38) and a Green Meadow Farm Ribeye for Two ($125). Bar Manager, Zeq Rudy, will be serving up French 52s ($12) all evening as well as specialty bottles of bubbly, including Malvira Rive Gauche ($68), Billecart-Salmon Brut Reserve ($240)) and Meinkklang Frizzante Rose ($74).
Square 1682: Rittenhouse's Modern American Kitchen + Cocktails, is treating couples to a deluxe 5-course Valentine's Day prix-fixe menu, featuring Parmesan Gougères, Gnocchi and Meatballs, Roasted Monkfish, Pan Seared Hanger Steak, and more. Dessert includes Milk and a Giant Cookie or Strawberry Prosecco Sorbet. This specialty menu from Executive Chef Mack Horebe is $60/person and will be available exclusively on Valentine's Day.
Ocean Prime: Ocean Prime is offering three deluxe features in addition to its regular dinner menu, including a Petite Filet Mignon with Lobster Gratin ($65) with gouda potato cake, chili sautéed spinach truffle demi; Roasted Sea Bass over Alaskan King Crab Gnocchi with Champagne Cream ($60) and a Marbled Blackberry Cheesecake ($13) for dessert. Guests can also enjoy regular dinner menu offerings, including prime seafood and steak such as the Twin Lobster Tails, Crab Cakes, Dutch Harbor King Crab Legs, Surf & Turf, 16 oz Ribeye, among the mix. Couples can toast to their love with a bottle of wine from Ocean Prime's award-winning selection or cheers with a craft cocktail.
The Twisted Tail: Headhouse Square's restaurant, bar and live music, invites loved ones to celebrate the holiday with a 4-course family-style prix-fixe menu. For $49/person, guests will enjoy Southern-inspired eats in one of the city's premier restaurants and live music venues. Imbibers can also enjoy brown spirits from one of the most extensive selections in the city as well as seasonal specialty cocktails from Owner, George Reilly.
Urban Farmer: Philadelphia's modern American "chic" steakhouse, invites couples to celebrate with deluxe à la carte Valentine's Day features in addition to the regular dinner menu, including Oyster Velouté ($16), two shareable entrées, including a 36 oz Painted Hills Farm Cowboy Cut Ribeye ($120) and 24 oz Swordfish Chop ($38), as well as Grilled Lobster Tail ($25) and a Rum-Soaked Orange Chiffon Cake ($12). Imbibers can indulge in two specialty cocktails, including Date Night Flip ($14) with aged rum, dates, dry curaçao, walnut liqueur, orange and coffee zest; and Heartbreak Kid ($14) served with rye whiskey, maraschino liqueur, lemon and raspberry.
…
This Week in Cocktails: Philly Cooks 2019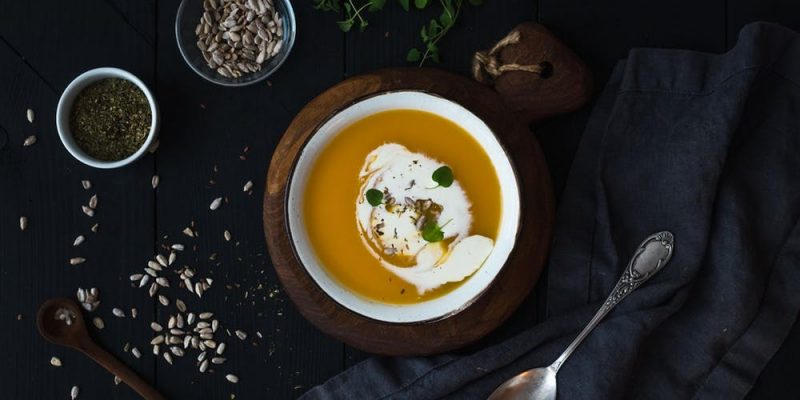 2300 Arena will be the place to be tonight for Philly Cooks 2019. From 6:30 to 9 P.M., you can sample the dishes from the city's "50 Best Restaurants", as selected from Philadelphia Magazine editors. From Suraya, to Hungry Pigeon, to Friday Saturday Sunday, and several others, these celebrated eateries will serve up small plates of their most popular dishes at this culinary event.
…
Weekly Events
Each week, Philly Influencer picks the best parties, events, and social gatherings the area has to offer.
International House Lunar New Year: This Thursday, International Hosue will be hosting this amazing event.  There will be traditional Chinese music, performances, martial arts, short films, and more. Sang Kee Noodle House and other vendors will be providing the food.
Whiskey Tasting at The Twisted Tail: This Friday come to The Twisted Tail for a whiskey sampling event beyond your dreams. The Twisted Tail's owner has highlighted  Pappy Van Winkle 20 Year, William Larue Weller, Van Winkle Special Reserve 12 Year, and W. L. Weller 12 Year fro the event.
Holy Trinity Night at The Fillmore: The Foundry at The Fillmore will be blasting the best from Rihanna, Beyonce, and Nicki Minaj all night long this Friday. Starting at 8 pm, DJs Dame Luz and Nash will be playing the deep cuts from the amazing eras of their discographies.
Disco Skate at Dilworth: For those in a skating mood, Dilworth Park has something for you. This Friday there will be a  Disco Skate party at the Center City rink. Skate to '70s music and come dressed up in the best outfits from that generation.
Fox & Hound Singles Party: Fox & Hound will be hosting this pre-Valentine's Day mixer event this Saturday night. Come mingle and try to find a love connection at this downtown bar. There will be drink specials, music, food, and more.
Bird Crawl: Bird CrawlThis Saturday will feature a one-of-a-kind bar crawl event. commemorates the anniversary of the Philadelphia Eagles 1st Championship. There will be a custom playbook-styled map, stickers, lanyards, cups, and more.
Sweets & Stouts:  Fordham & Dominion Brewing Company, Twin Lakes Brewing Co., and other breweries will be on display at Sweets & Stouts. Enjoy tremendous samples of Dunkin Donuts, Garces Group, Chickie's & Pete's, and several other food vendors to pair with your brews.
My Chemical Emo Prom: This Saturday night the Dashboard Confessional, Taking Back Sunday, and My Chemical Romance faithful unite on the dance floor. Come dressed up in your best emo-themed prom attire for photos, drinks, and an amazing night of throwback tracks.
Philadelphia Onesie Crawl:  Howl at the Moon to Concourse, Raven, and more bars are participating in this annual onesie crawl event. There will be live music, an LED bracelet which tells you when to move to the next location, and plenty of drinks.
---
You can follow Candis McLean on Twitter (@CandisRMcLean) and e-mail her at [email protected].
Follow Philly Influencer on Twitter (@PHL_Influencer),Facebook and Instagram.