Back by popular demand, Theatre Exile has returned the marvelous summer production of Tommy and Me to the stage. Written by sports journalist and Pro Football Hall of Famer, Ray Didinger, the autobiographical production recounts a seminal time in Didinger's life as he helps his life-long hero and Eagles great Tommy McDonald reach his goal of getting into the Pro Football Hall of Fame. After its successful debut in 2016, which Tommy McDonald heralded, the play brings back the life and enthusiasm of this great athlete with a refreshing take during each run. After every performance, there will be a discussion with the cast, director Joe Canuso, and Ray Didinger. The press night featured tons of laughs and heartfelt insights into the life of a tremendous player.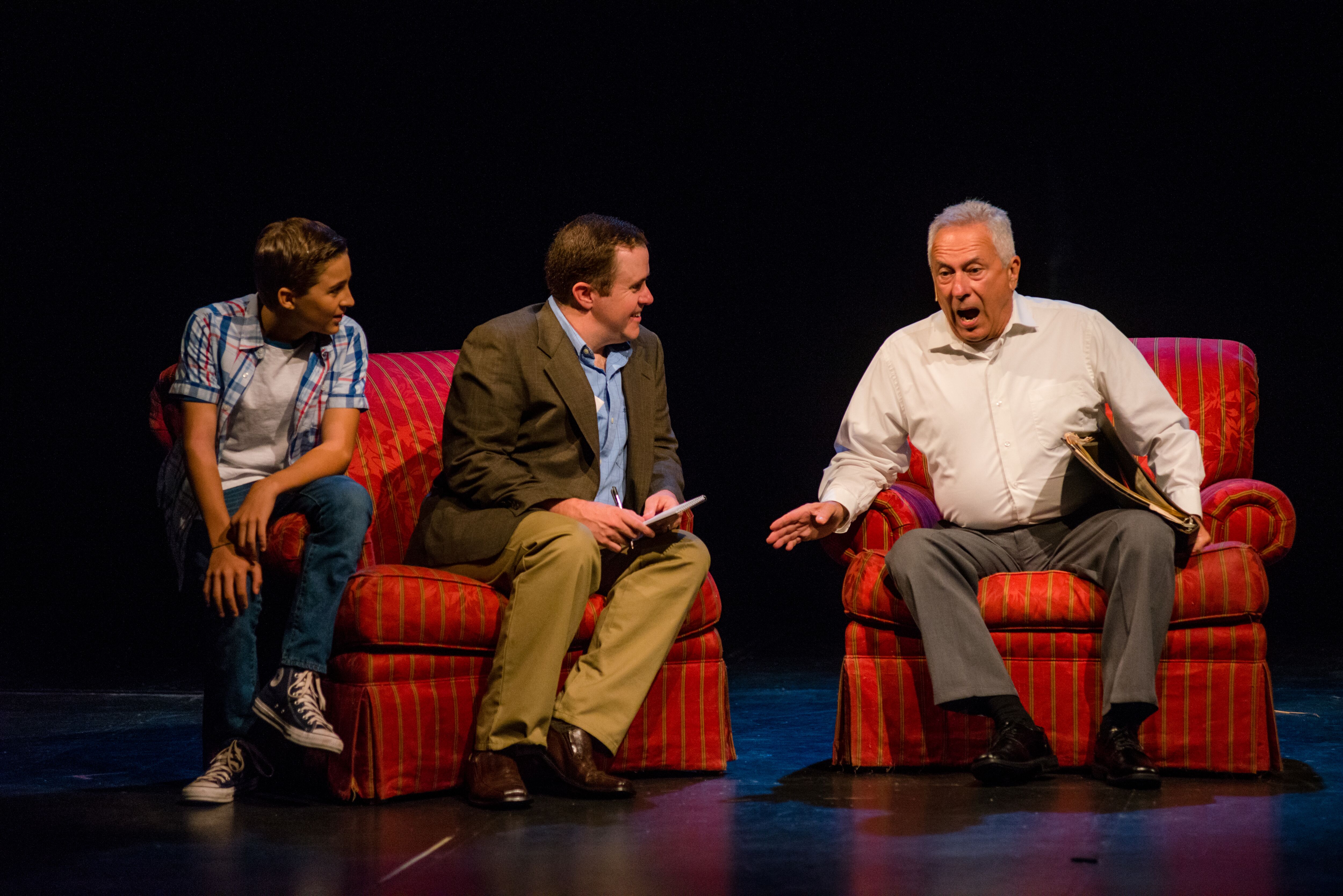 The production, which took Didinger 10 months to write, stars Matt Pfeiffer as Ray Didinger, Tom Teti as Tommy McDonald, Simon Kiley as a young Ray Didinger, and Frank Nardi Jr. as a young Tommy McDonald. The story follows the arc of Ray Didinger, who went from carrying the helmet of McDonald at the Eagles' training camp practices as a young boy to introducing him at his Hall of Fame induction ceremony decades later. It's an exquisitely crafted tale that earnestly illustrates the power of sports heroes in our lives.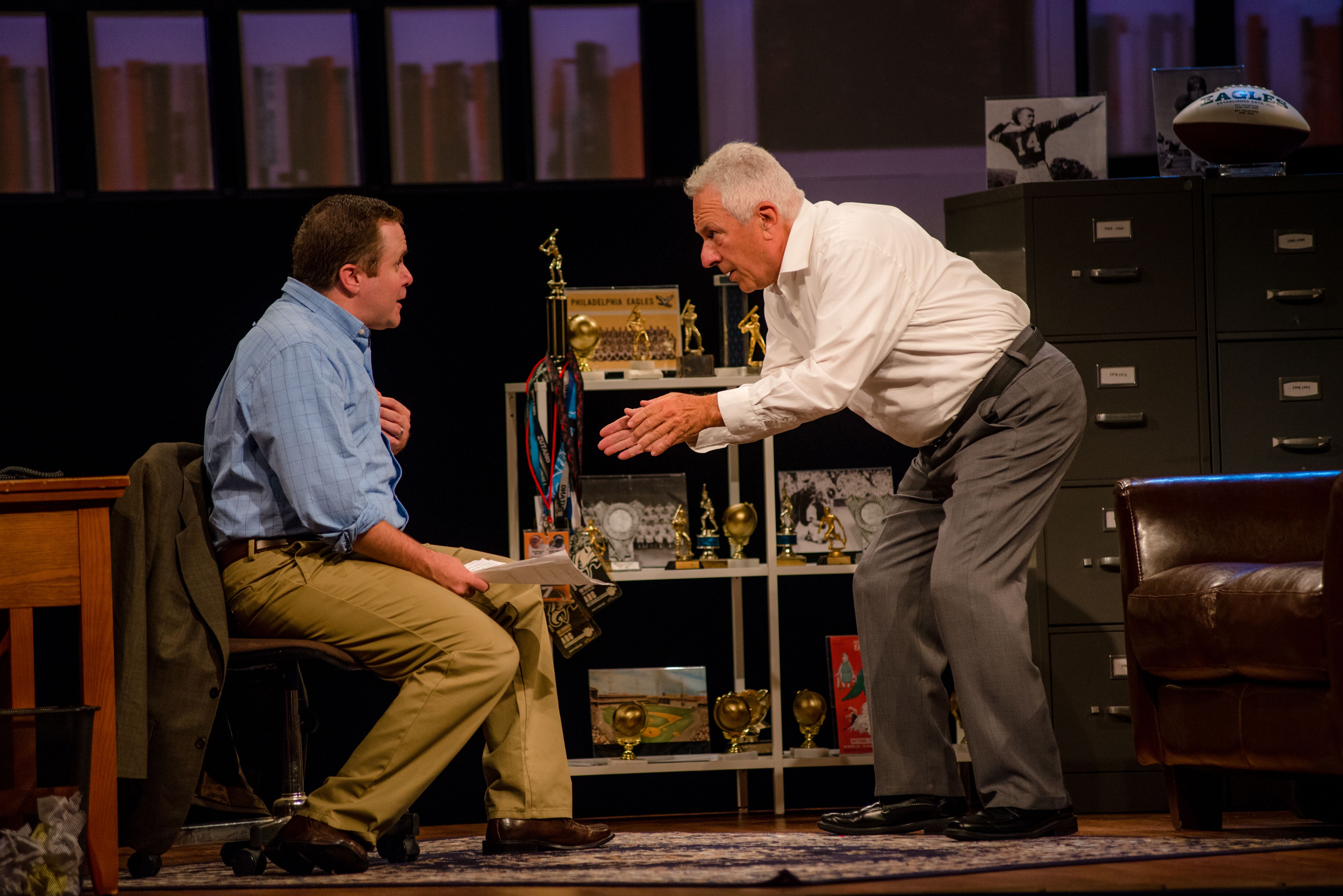 Not short on laughs, the play is sustained not only by a great script by a talented cast. Tom Teti encapsulated the spirited joy that McDonald exuded at every turn. The ups-and-down of McDonald's career and his path to Canton's historic halls is one of extreme fascination. At the time of his retirement, the Eagles' single-game receiving leader, was statistically in the top-five of every major receiving category. His exemplary resume was not enough to push him over the Hall of Fame threshold for several years. It was through the relentless assistance of Didinger and a collective that consisted of NFL legends, that McDonald finally got his much-deserved recognition.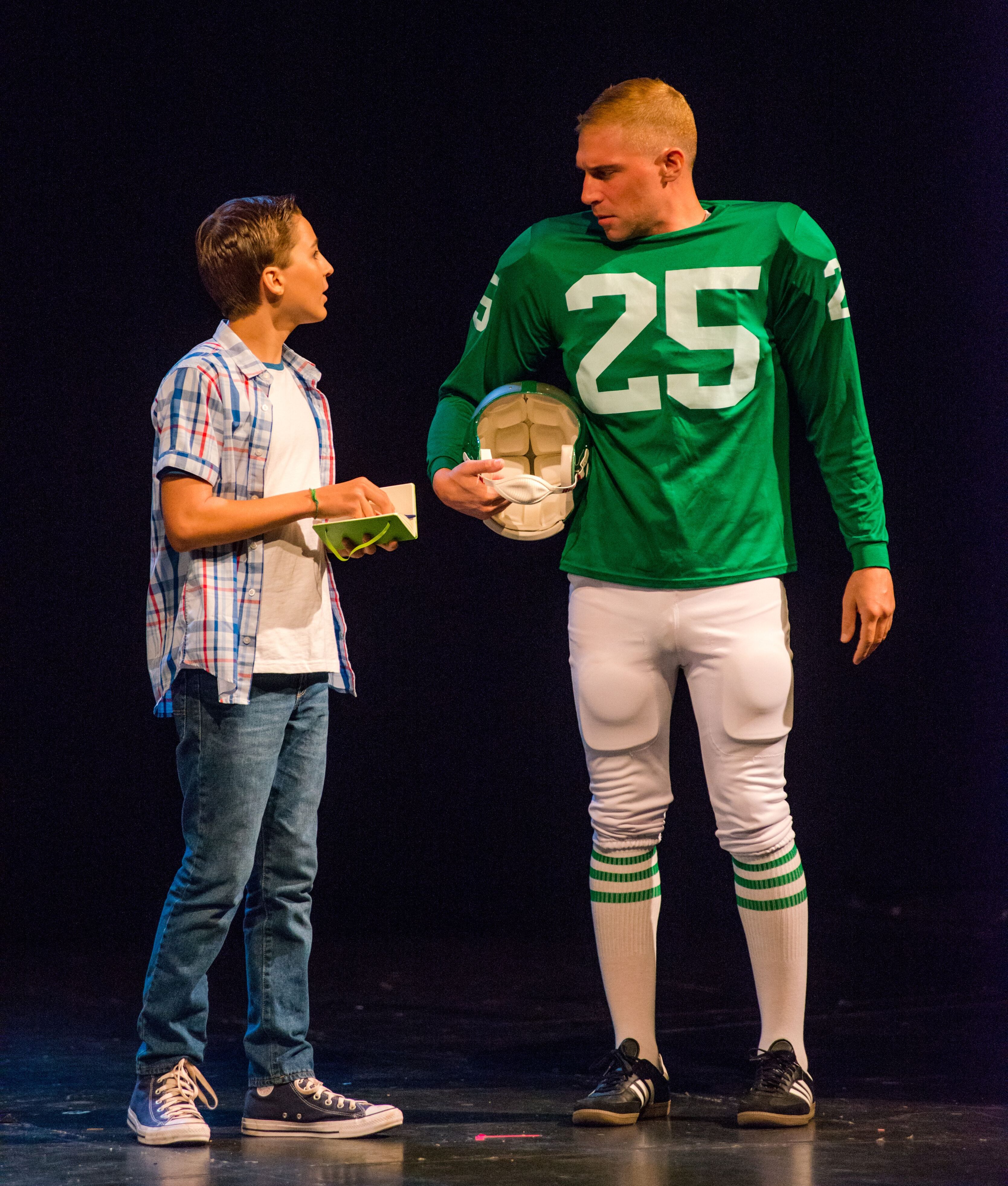 Tommy and Me is an ultimate love story. It illustrates Didinger's love for the game, for Tommy, and the unifying kinship that permeates through a fan base. It's very unique to see a storyline that displays how a boy's unflinching adoration for his favorite player helped cultivate a man who returns the favor. When you have an idol, the idea of them is like an inaccessible dream. It's truly amazing to see the dream become not only tangible but part a mutual one, McDonald's Hall of Fame quest.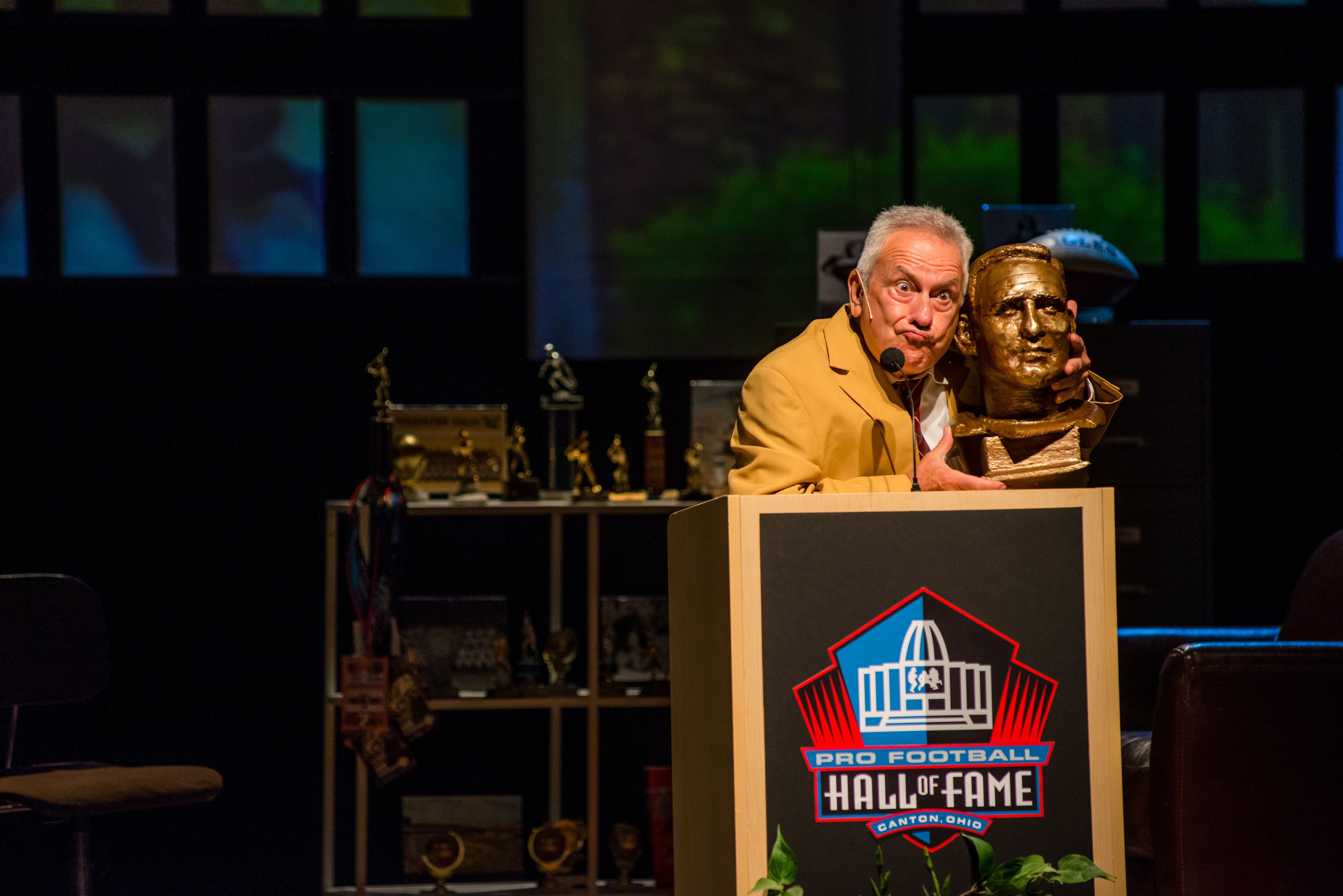 The post-performance Q&A was full of laughs and entertaining stories of the past. TV news anchor Larry Kane spoke touched on how great of a sports town Philadelphia is. He expressed great pride in the fact that several local sports greats remain in the region. Kane also labeled the notion that Philadelphia fans are horrible as "Joe Buck fake news." A life-long Eagles fan quizzed Didinger on the 1961 team. Didinger instinctively recalled the team's loss to the Giants after the punter, Don Chandler, flopped and drew a penalty. It was a night of warm memories, enthralling stories of the late Tommy McDonald, and community.
Presented by Theatre Exile, Tommy and Me will be showing at FringeArts through Sunday, Augst 24. Don't miss your chance to see this great show, engage with a variety of guest hosts, and be immersed in Eagles history.
Tickets are $40–$50 and can be purchased online or via phone at 215-218-4022.
---
You can follow Candis McLean on Twitter (@CandisRMcLean) and e-mail her at [email protected].
Subscribe, rate, and review all Philly Influencer podcasts here. Follow Philly Influencer onTwitter, Facebook, and Instagram.