This Week in Cocktails: 100 Years of Prohibition 
The National Liberty Museum will be celebrating 100 years of Prohibition this Friday, January 17 from 7-10 pm. This lively and entertaining event will feature libations, a mixology instructional, interactive activities, and will give you the opportunity to learn about life in Prohibition-era Philly. Enjoy beer from  Flying Fish Brewery and spirits from Boardroom Distillery. There will be prohibtion trivia, a prohibition-era murder mystery performed by Riddlesbrood Theatre Company, and many more engaging activities.
Tickets are $35 and include everything above plus access to the renowned museum.
…
Center City Restuarant Week Picks: Amada, Casta Diva, Estia, Spice 28
Center City Restaurant Week will continue to run through Friday, January 25th.  Several restaurants across Center City offer three-course dinners for only $35 per person. In addition, many will also offer three-course lunches for $20. Here are some dinner picks or this week.
Amada: Iron Chef Jose Garces', Amada, has plenty of options for you during Center City Restaurant Week. Start with savory Croquetas De Jamon, Patatas Bravas, Chorizo Pamplona, and other delicious options. The Chestnut street eatery is serving up Paella (veg, shrimp, hanger steak, chicken), Albondigas (lamb meatballs, shaved Manchego, truffle), Piquillos Rellenos (crab-stuffed peppers, toasted almonds), and plenty other entree options.
Casta Diva: Rittenhouse Square trattoria, Casta Diva, will be sparking your senses during CCD Restaurant Week. There's plenty of first-course options including Beef Carpaccio (center-cut filet mignon, shaved crimini mushroom, arugula, parmigiano-reggiano) and Calamari Puttanesca (San Marzano tomato, cured olives, capers, garlic, Calabrian chili). For the main course, try their Lamb Duo
(roasted lamb chops, braised lamb ragu, potato gnocchi) or Scallops (seared diver scallops, braised pork belly, parsnip white chocolate puree, green apple). For those looking to end their night in indulgence, try the cannoli (house-made ricotta, mascarpone, chocolate chips).
Estia: Head over to Locust street and dine at Greek eatery Estia. The invigorating aromas coming from their Lamb Phyllo (braised leg of lamb seasoned with onions, garlic, oregano, and kefalograviera cheese rolled in phyllo and served with tzatziki) and Horiatiki Salata (Greek salad with tomatoes, cucumbers, peppers, onions, olives and feta cheese with a red wine vinaigrette) will water your mouth. For the second-course, try their Lavraki (whole grilled Mediterranean Sea Bass topped with ladolemeno and capers) or Papoutsakia (pan-seared and roasted eggplant with vegetable skewer served over marinara with shaved feta cheese). There's plenty of Baklava Rolls (traditional baklava rolled into a cigar-shaped, sliced and served with vanilla gelato) for dessert.
Spice 28: Contemporary Asian culinary hotspot Spice 28 has several wallet-friendly and simmering dishes to offer you through the week. Start with a taste of the Lemongrass Coconut Soup, Roasted Duck Salad, and more. Keep eating your way through the menu with Thai Calamari, Rocks Shrimp, Peking Duck Buns. Similar to the second-course options, there is a bounty of entrees for you to choose from. From Sautéed Udon Noodle, to Singapore Street Noodle, to Tangerine Duck, and to Pan Seared Pepper Tuna, there's something for everyone.
…
National Bagel Day  at Saxbys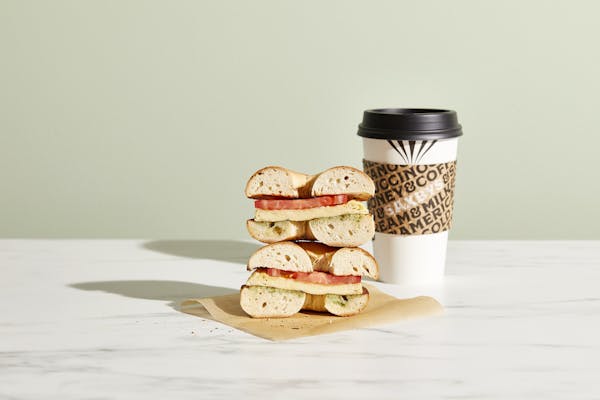 Who needs an excuse to enjoy a bagel on a given day? National Bagel Day is Wednesday, January 15. Saxbys Coffee is the go-to place for coffee, drinks, and bakery items in the city. This Wednesday, several roasteries and shops have you covered. All of Saxbys Philadelphia cafes serve South Street Philly Bagels with your choice of topping (cream cheese, butter, jam or peanut butter). Select locations offer the vegan Plant-Powered Breakfast Breakfast Sandwich made with JUST Egg on a bagel. You can also grab a standard egg, cheese, and meat bagel sandwiches too.
…
Art in the Age's Chef Dinner and Cocktail Pairing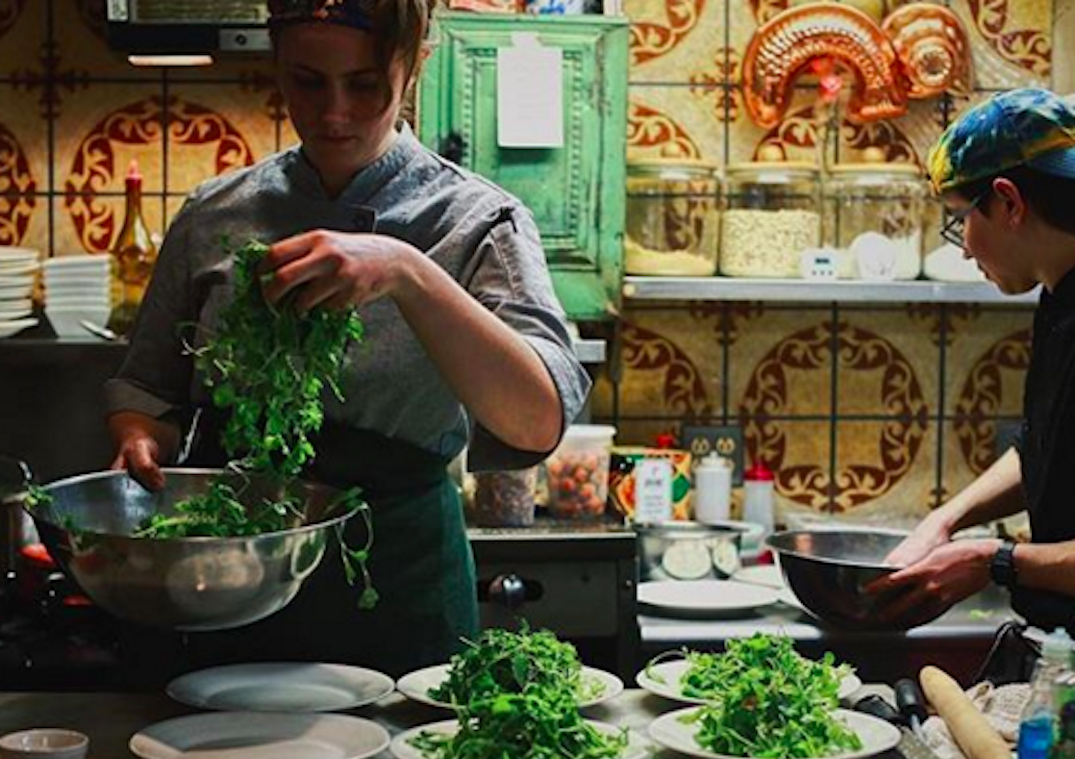 Art in the Age is hosting the first of its quarterly Seasonal Chef's Pairing Dinner series on January 21 from 6 to 8 pm featuring Art in the Age cocktails and food pairings from Chef Katie Briggs of Eclectik Domestic.
The first dinner in the series features a four-course prix fixe menu created by Chef Briggs who uses local and seasonal ingredients in the dishes. Each dish is paired with an Art in the Age cocktail inspired by the menu. Guests can enjoy explanations and demonstrations for each dish and cocktail from Briggs and Art in the Age cocktail experts.
The Winter 2020 menu includes options such as Prosciutto-Wrapped Figs paired with Art in the Age Sierra Fig cordial, Whiskey Infused Quail paired with a Mulled Wine Negroni, paired with a Brown Butter Old Fashioned. 
…
Weekly Events
Each week, Philly Influencer picks the best parties, events, and social gatherings the area has to offer.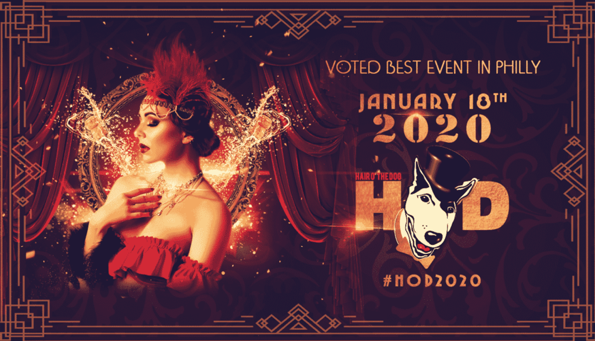 • Sittin' In: Sittin' In highlights some of the fresh faces in jazz and some established faces in the genre. The rotating series will be back this Wednesday night at the Kimmel Center. The Jazz Gallary and bassist Eric Revis will be doing a free show at the lounge in the venue.
• Franky Bradley's Presents a Burlesque Tribute to the '80s: Franky Bradley's, the eccentric restaurant and bar proudly located in the Gayborhood of Philadelphia, is kicking off 2020s La Maison Rose, a monthly burlesque show series, with "We Need a Hero! A Burlesque Tribute to the '80s" this Thursday, January 16, featuring a line-up of some of Philly's best burlesque performers. In a tribute to the '80s, the kick-off performance "We Need a Hero!" stars burlesque performers including Renée Rebelle, Goldi Fox, Fagl Roq, Ginger Leigh, Teddy Fatscher, Lola Von Rox, and Krix Rox. Ther are general admission and VIP ticket options.
• Vango Fridays: Every Friday you can enjoy amazing rooftop views of Philly at Vango Lounge and Sky Bar from 9 p.m.- 2 a.m. Club King DJ, DJ Spontane, and other DJs will be making their rounds throughout the night. There will be drink specials, bottle service, and more.
• Winter Wine-derland at Chaddsford Winery: Chaddsford Winery is hosting Winter Wine-derland event this and next weekend. The winter festival this weekend will have wine tastings, live entertainment, fire pits, ice carvings, live music, food trucks, cocktails, and more.
• Hair O' the Dog: The 26th Annual Hair O' The Dog is this Saturday, January 18th. Voted the "Best Event in Philly",  one of Philadelphia's most popular, upscale, and glamorous events is back with a bang this year. Get ready to party like Gatsby at this blowout event.  Q102's very own DJ N9NE, of Saturday nights DJ N9NE at nine, is set to open this lavish shindig. The Dog hosts of the evening are Q102 Philly's Rach on the Radio, plus Ja-Mel of Wooder Ice.
• Emo Night Brooklyn: Emo Night Brooklyn will be at The Foundry this Friday starting at 10:30 pm. ENB through the years has featured tremendous guest DJs including Ryan Key of Yellowcard, William Beckett of The Academy Is, Jordan Pundik of New Found Glory, and many more. Come out for a night of the best hits from The Used, Dashboard Confessional, Taking Back Sunday, and more.
Featured Event
---
Palizzi Social Club Takes on High Street Pizzeria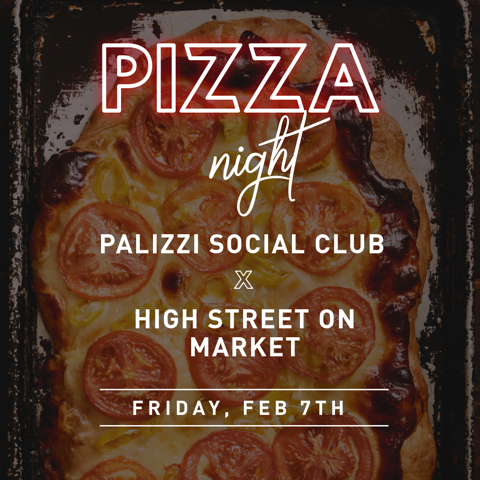 Where: High Street on Market | 308 Market St
When: Friday, February 7 | 5 – 10:30 p.m.
For one night only, the coveted Palizzi Social Club experience will be offered at High Street on Market — no membership required. The "Palizzi Club x High Street Pizzeria" event is the latest installment of the ongoing High Street Pizzeria pop-up series which transforms the contemporary all-day cafe into your favorite local pizzeria just once a month. On Friday, February 7,  from 5 to 10:30 p.m., beloved South Philly chef Joey Baldino will be serving some Palizzi Club greatest hits, straight from his new cookbook, Dinner at the Club: 100 Years of Stories and Recipes from South Philly's Palizzi Social Club, co-written by Adam Erace. Guests can expect family-style starters, and of course, PIZZA, alongside Italian sweets, aperitifs and digestifs.
Space is limited for this exciting collaboration, which allows folks to get a taste of the exclusive Palizzi Club experience so many are curious about and score a copy of the new cookbook. Guests can secure their spot for $75 via credit card reservation with High Street. The evening will include family-style dinner and a signed copy of Joey's cookbook; wine and cocktails will be available a la carte.