With Memorial Day Weekend approaching, many were wondering if Governor Phil Murphy would re-open no, some, or all Jersey shore beaches in time for the holiday. Of course, heading to the Jersey Shore is a staple of the summer, and today, Murphy declared that shores will be open, with social distancing guidelines in place.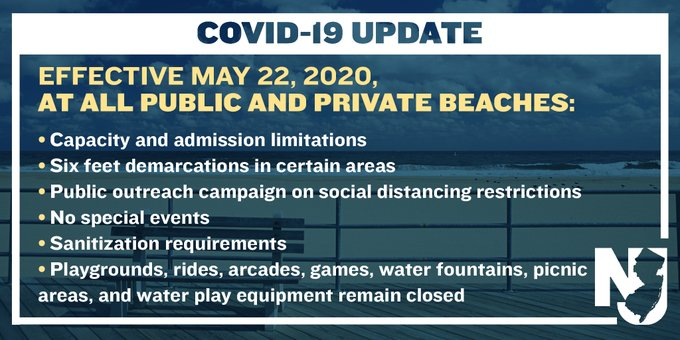 Effective May 22, 2020, all public and private beaches will be open, but must adhere to the following guidelines:
• Capacity and admission limitations
• Six feet demarcations in certain areas
• Public outreach campaign on social distancing restrictions
• No special events
• Sanitization requirements
• Playgrounds, rides, arcades, games, water fountains, picnic areas, and water play equipment remain closed
So, basically, if you want to go to the shore Memorial Day Weekend, you're either on the beach or the boardwalk and that's about it. Here's to hoping people heading to the shore actually will adhere to the guidelines, or we could see the shores close indefinitely once again.
---
You can follow Nick Piccone on Twitter (@nickpiccone) and e-mail him at [email protected]. You can read his pro wrestling articles on PhillyVoice here.
Subscribe to The Straight Shooters on Apple Podcasts, Spotify, Google Podcasts, Pandora, iHeartRadio, TuneIn Radio, Stitcher, Player FM, and wherever else you get your podcasts! Follow The Straight Shooters on Twitter (@ShootersRadio), like them on Facebook, and listen to every episode at ShootersRadio.com.
Subscribe, rate, and review all Philly Influencer podcasts here. Follow Philly Influencer on Twitter, Facebook, and Instagram.