This week, The PHLY Zone talks Doc Rivers' confidence in the Sixers' shooting, Joel Embiid's conditioning, Ben Simmons' ceiling,  the overall mindset shift of the players, the Eagles' culture problems, and Conde Nast naming Philadelphia as a top-eight destination in the world for 2021.
When the new Sixers' head coach was asked about Joel Embiid being doubled in the post, he acknowledged the Sixers' improved shooting to balance the pressure on the All-Star center: "Go help. I dare you. This is Seth Curry. This is Furkan. This is Shake. This is Tobias. Be my guest," Rivers stated.
Joel Embiid also revealed this week that he really tried to focus on his fitness. He got a chef, massage therapist, and a bunch of personal aides to improve his conditioning got the upcoming season.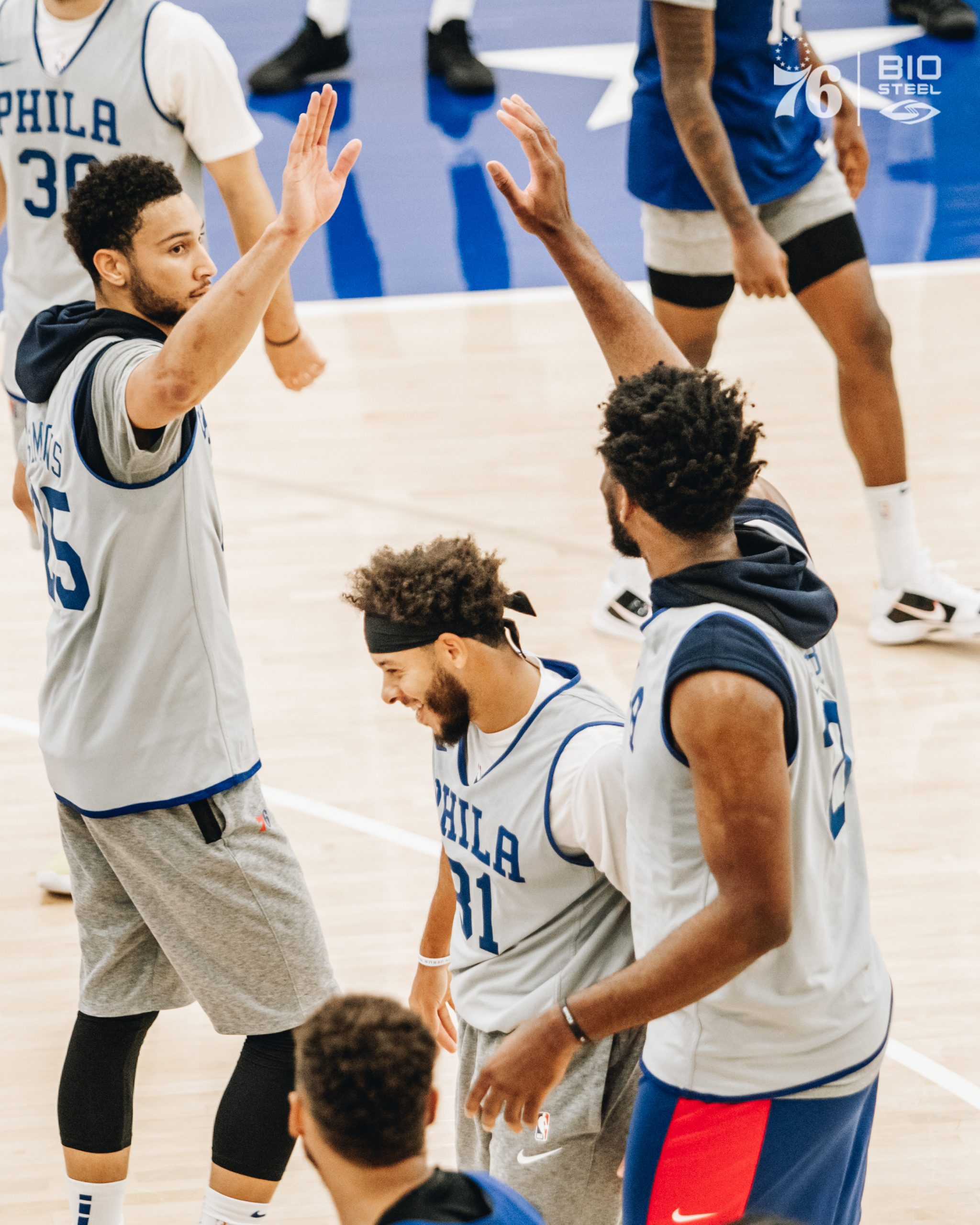 Closing out the Sixers segment, we look at Doc Rivers' comments about Ben Simmons and what they mean for his 2021 campaign and stardom.
"Just being a terror. Playing, going downhill, making guys guard you, being aggressive, being a facilitator. In transition, we want to open the floor and get the ball to Ben and tell him to go make something happen … When Ben has the ball, he's very effective in open space. I think we all know that, right? When Ben doesn't have the ball, we have to make someone guard him every single time. That means his cuts, his flashes, his setting picks. He was so active doing that today, it was amazing. Today, Joel [Embiid] had four or five post-ups where Ben got a dunk, or someone got a three. Because we have to work against traps on Joel every day. So Ben's going to have a fun year this year."
…
Switching over to the Eagles, we talk about the 30-16 loss to the Packers, the benching of Carson Wentz, Jalen Hurts, give our Saints prediction, and examine Howie Roseman's track record. We also take a close look at the Eagles' locker room, disconnect, and culture problems stemming from players like Jason Kelce addressing the dysfunction of the Eagles offense and play-calling, depth chart issues, and ex-players like Malcolm Jenkins highlighting the disrespect he felt at the end of his tenure in Philly.
Jenkins had this to say:
"I gave everything I had to the city. Did everything the coaches asked me to do, did everything to make the players around me better, try to put my best football out there. And it just wasn't valued that much by those who make the decisions. For me, it was just more of a principle about respect. I really didn't care what the money was. But I wanted to see what the respect factor was. And it wasn't valued what I thought. And so decisions are made. And I ended up at a place that values what I bring."
…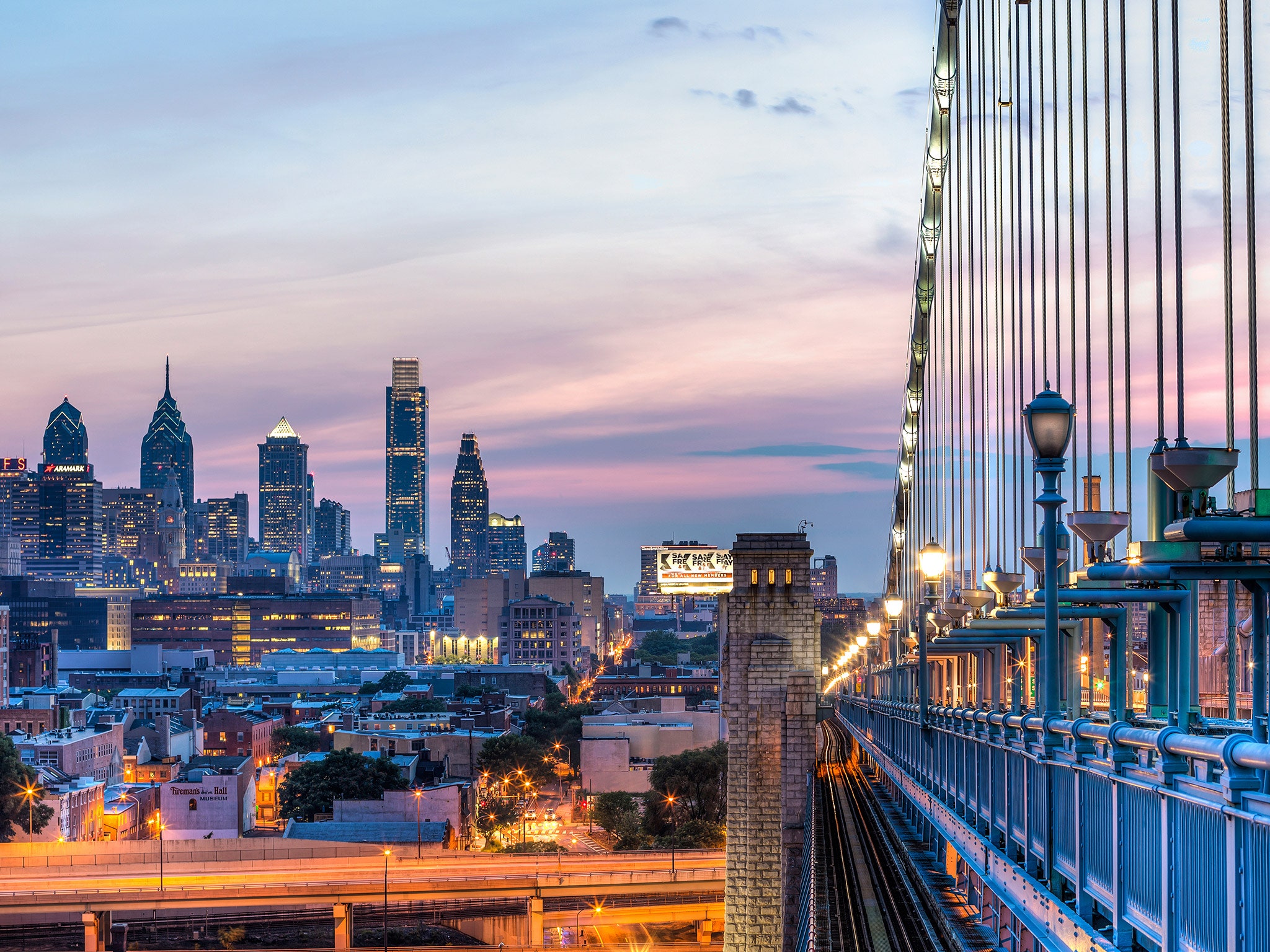 Conde Nast Traveler named Philadelphia as a top destination in 2021. The Gold List featured Philly as one of the eight best destinations in the whole wide world, along with D.C, Peru, Kauai, Waiheke Island in New Zealand, St. Barts, and Amalfi Coast, Rome.
The excerpt reads:
"There's really something special about Philadelphia, about the way it doesn't care for pretense or about what anyone else thinks of it. One place I return to both in daydream and reality is Fairmount Park, behind the famed art museum, and the miles-long pathway that traces a circle around that part of the Schuylkill River. I think about the Italian Market and its small world of vendors, about the murals glinting in the sun, the digestible chaos of Chinatown, the essential, if flawed, sense of American history, the beautiful, dilapidated row houses that speak to the promise of equality we haven't yet reached as a country. Spiritually, it's my city."
We examine what makes Philly great and examine the breakdown from the publishing house.
…
Episode 13: Super Black
The PHLY Zone talks about Ben Simmons' ceiling, the Sixers shooting outlook, Carson Wentz's benching, the Eagles' culture concerns, and Philly being called a top 8 place to visit in the world.
Spotify: 

Anchor: 

…
CONTRIBUTORS:
Candis: Twitter (@CandisRMcLean) | Instagram (@candisrmclean)
DeSean: Twitter (@youngcarter02) | Instagram (@realestate_connect)
Follow The PHLY Zone on Twitter and Instagram.
---
You can follow Candis McLean on Twitter (@CandisRMcLean) and e-mail her at [email protected].
Subscribe, rate, and review all Philly Influencer podcasts here. Follow Philly Influencer on Twitter, Facebook, and Instagram.