St. Paddy's Day Deals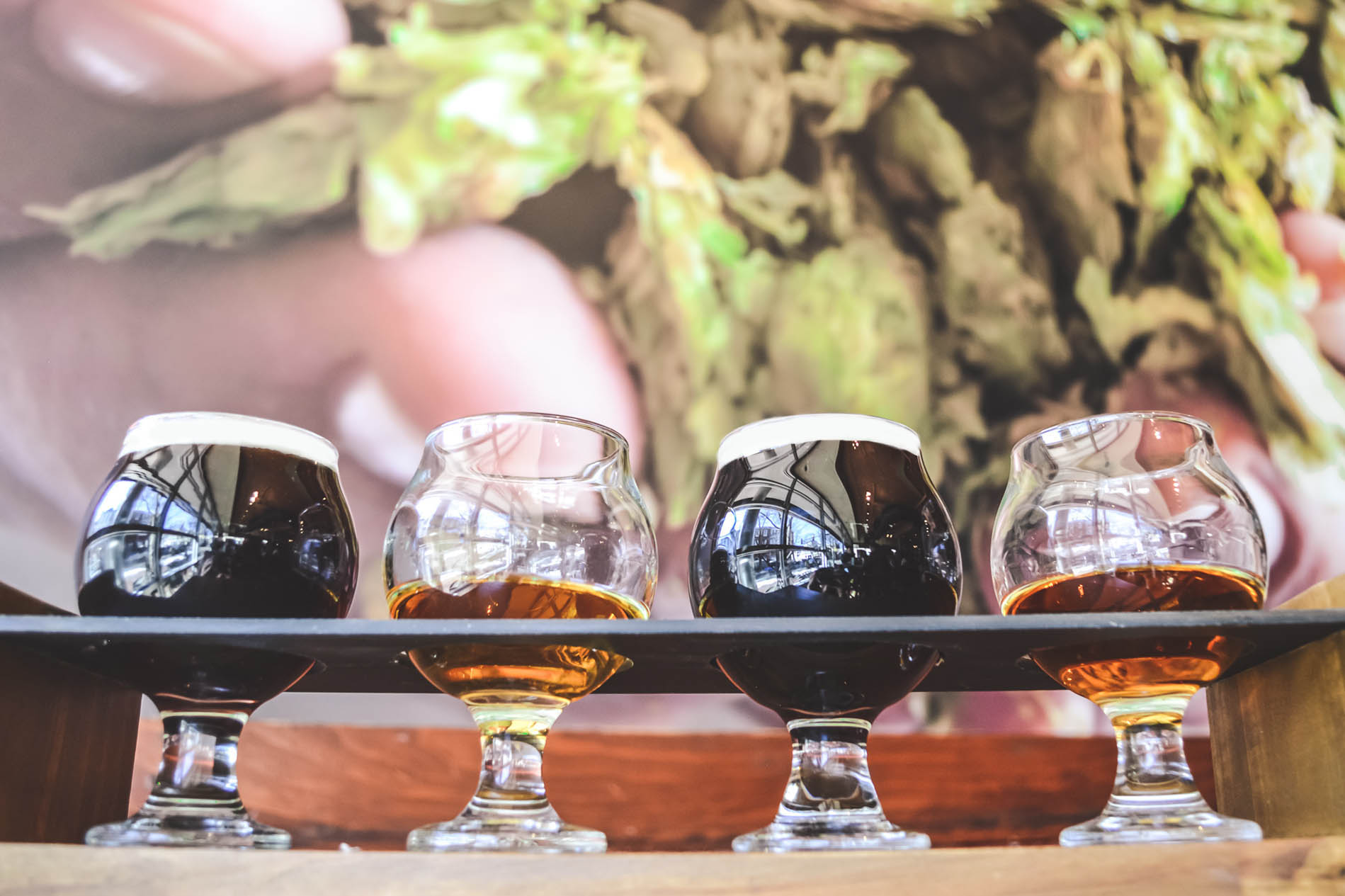 • Bridget Foy's: Bridget Foy's St. Patrick's Day celebration is back again – in a socially distanced way. Bridget, Paul, John, and Bernadette present one of their favorite holidays. Beginning for dinner service Friday, March 12 through Sunday, March 14, and on Wednesday, March 17, they will be offering the following dinner specials (4 p.m. – 9 p.m.):  Guinness Beef Stew, Corned Beef & Cabbage, Chocolate Whiskey Cake with chocolate buttercream and baileys ganache, Guinness Draft, Irish Whiskey Flight, and Irish Coffee – plus other surprises.
• BRU Craft & Wurst, Finn McCool's Ale House, Tradesman's: Head to Midtown Village and Center City to celebrate St. Patrick's on Saturday, March 13 and Wednesday, March 17. Craft Concepts Group presents St. Patrick's food and drink features – including the return of their green beer – and this year you can add a touch of the pot of gold with edible glitter for only $1.00 more. Guests can enjoy 16 ounces of light beer from selections on draft – all green for the luck of the Irish. Edible green glitter is new and only $1.00 extra this year. At BRU Craft & Wurst and Tradesman's, look for Irish Coffee, drink features, and BRU Bangers and Mash – available for indoor and outdoor seating, private heated tents available, cocktails, and food to go. At Finn McCool's look for expanded outdoor seating for these special two days, plus drink features, food features, Irish Coffee, and Traditional bangers and mash. Tradesman's and Finn McCool's will offer added service for food and drink for take-out.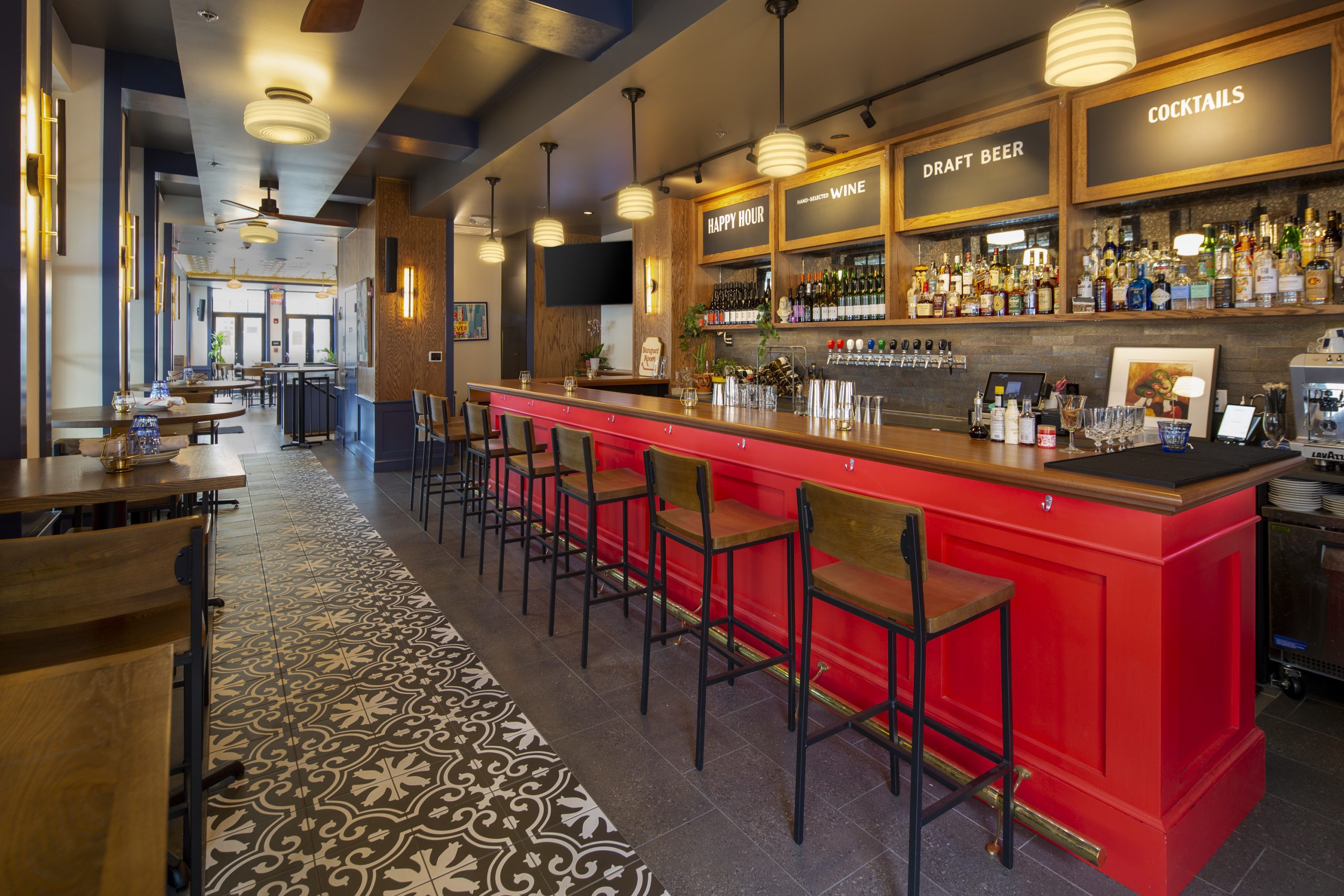 • City Works Eatery & Pour House: From March 10-17, City Works diners can cheers to St. Patrick's Day with twists on classic Irish dishes including the Corned Beef Reuben ($15) with shaved corned beef, champagne sauerkraut, Guinness caramelized onions, Gruyere cheese, and whole grain whiskey mustard on toasted marble rye bread; along with Shepherd's Pie ($18) with stout-braised ground beef, peas, carrots, onions, shredded cabbage, and potato puree. Beer lovers can pair their food with Irish beers and custom Guinness Blends including Dark Side of The Moon by Blue Moon and Guinness and Voodoo by Reubaus and Guinness. The craft beer bar will also offer festive green beer for the holiday on March 17 so guests can raise a glass in style.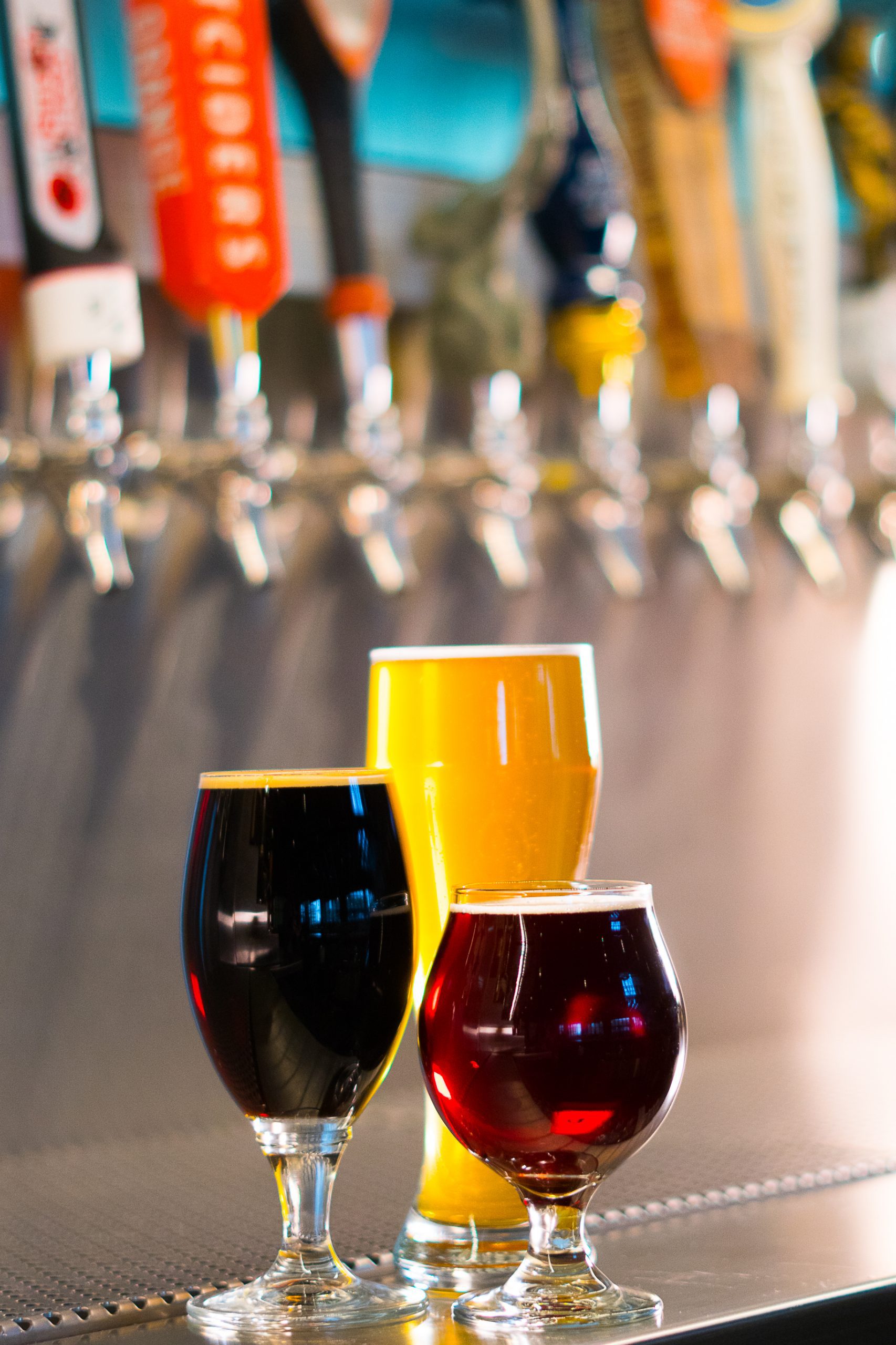 • Evil Genius Beer Company: Follow the rainbow of Skittles to the end of the rainbow for a magically delicious beer made with heaps of Lucky Charms Cereals! In March, look for TWO special beer releases themed around St. Patrick's. First up, on March 12, look for the debut of  Magically Delicious sold in 4 packs of 16oz Cans – 7.2% Hazy Oatmeal IPA brewed with heaps of Lucky Charms Cereal, Mosaic, and Chinook Hops. Then on March 23rd, drink the rainbow with the release of Ermahgerd Skurtles sold in 4packs of 16oz Cans – a Kettle Sour. This mouth-puckering beer was brewed with sour Skittles and aged on Key Lime and Cherry puree. On St. Patrick's Day itself, look for a special St. Patrick's Day celebration in the Lab with indoor socially distanced seating, beer, food (corned beef hash special), Dropkick Murphys, and Flogging Molly concerts on the TV before/after Quizzo, and special St. Patricks Quizzo. The St. Patrick's Day hours are 3 – 8 p.m., Happy Hour 4 – 6:30 p.m., and Quizzo at 7 p.m.
• Iron Hill Brewery & Restaurant: Iron Hill Brewery & Restaurant is celebrating St. Patrick's Day from March 17-21 with a special Shamrock flight and traditional food pairings. The Shamrock Flight ($14) includes 4 oz of Big Sully Irish Stout and fan-favorite Pig Iron Porter along with 1 oz of Slane Irish Whiskey and of Jameson Caskmates: Stout Edition. For an additional $4 each, enjoy an expert pairing of a Stout Braised Brisket Slider and a Smoked Salmon Croustade to compliment the Irish beer and whiskeys. Iron Hill will also be serving a limited-time-only Corned Beef and Cabbage ($18) special made with Vienna Red Lager braised red cabbage, boiled parsley potatoes, baby carrots, and Philly Phavorite IPA mustard. Available at all Iron Hill locations (with some variation at the Iron Hill TapHouse in Exton, PA).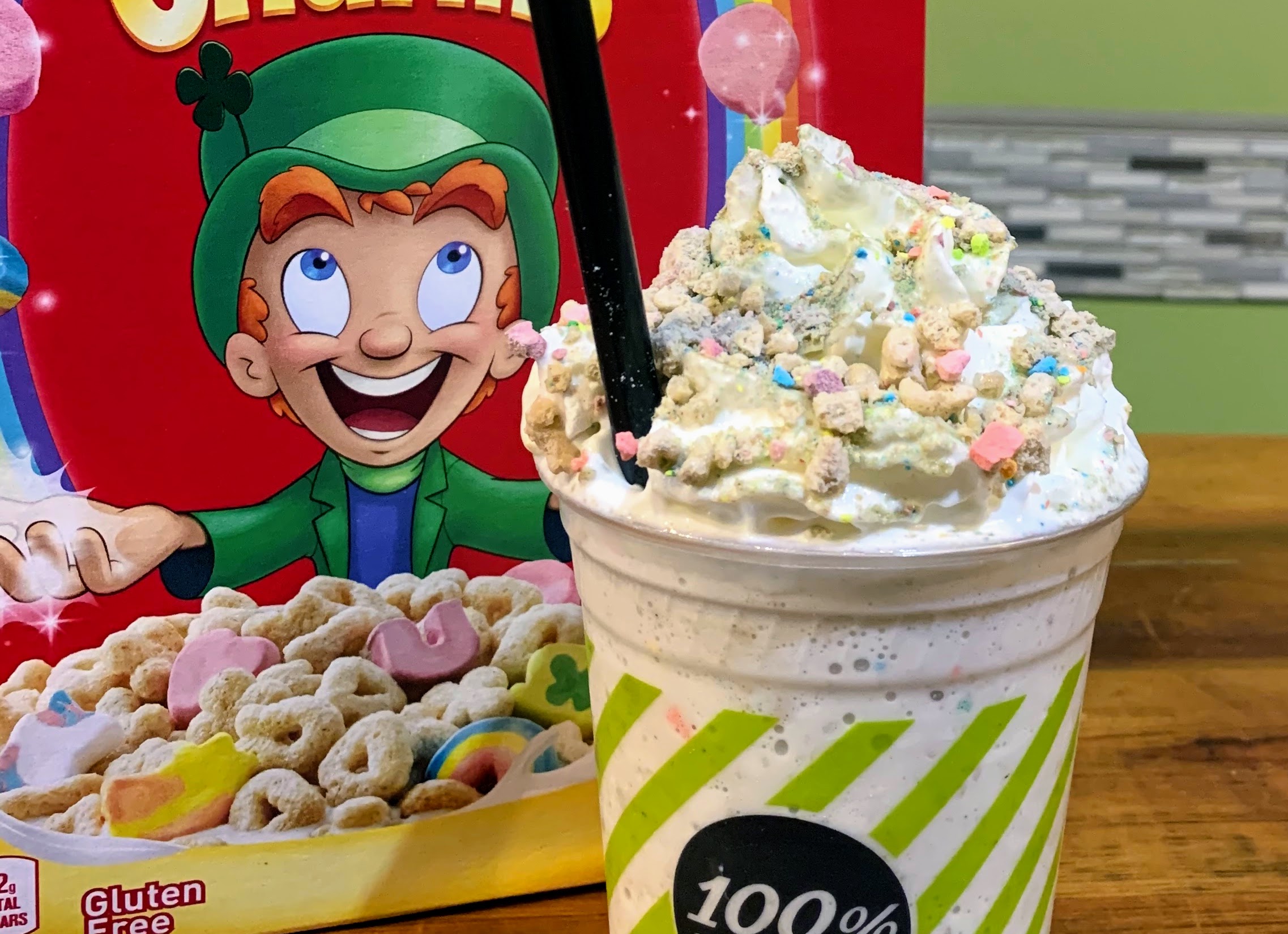 • The Olde Bar: Garces fans can celebrate St. Patrick's Day from March 17 to March 21 with St. Patrick's Happy Hour Specials from 4 – 6 p.m. at The Olde Bar in Old City.  The special happy hour includes Irish Tea Party (Happy Hour only $6.00) (Jameson, Absinthe, Sweet Green Tea, Sorrel Leaf), Beer and Shot (Happy Hour only $6.00) (2Sp Baby Bob Stout and a shot of whiskey) and Corned Beef Fries, Beer and Shot for $10. Plus, look for a special cocktail to run all open hours –  Cameron's Kick (Jameson, Grants, House Made Orgeat, Lemon, Connemara Peated Whiskey) for $11. Specials are available for those dining in – indoor seating available, masks and social distancing required.
• P'unk Burger: Head over to P'unk Burger for a St. Patrick's inspired burger and shake for March. Marlo and Jason Dilks present their favorite holiday burger and shake pairing with the return of the OH Rueben Stuffed Burger and the Lucky Charms Milkshake. The OH Rueben Burger (beef patty stuffed with Swiss cheese then topped with corned beef, sauerkraut, more Swiss cheese, fried pickles, and Thousand Island dressing) is just $14. Rinse the burger down with their fantastic $9 Lucky Charms Shake (vanilla Icecream blended with marshmallow and Lucky Charms). It's topped with whipped cream and more Lucky Charms.  Both times are available through March 31 for take-out, delivery, or dine-in. Outside seating available on nice weather days. Select indoor seating available. Take-out and delivery encouraged.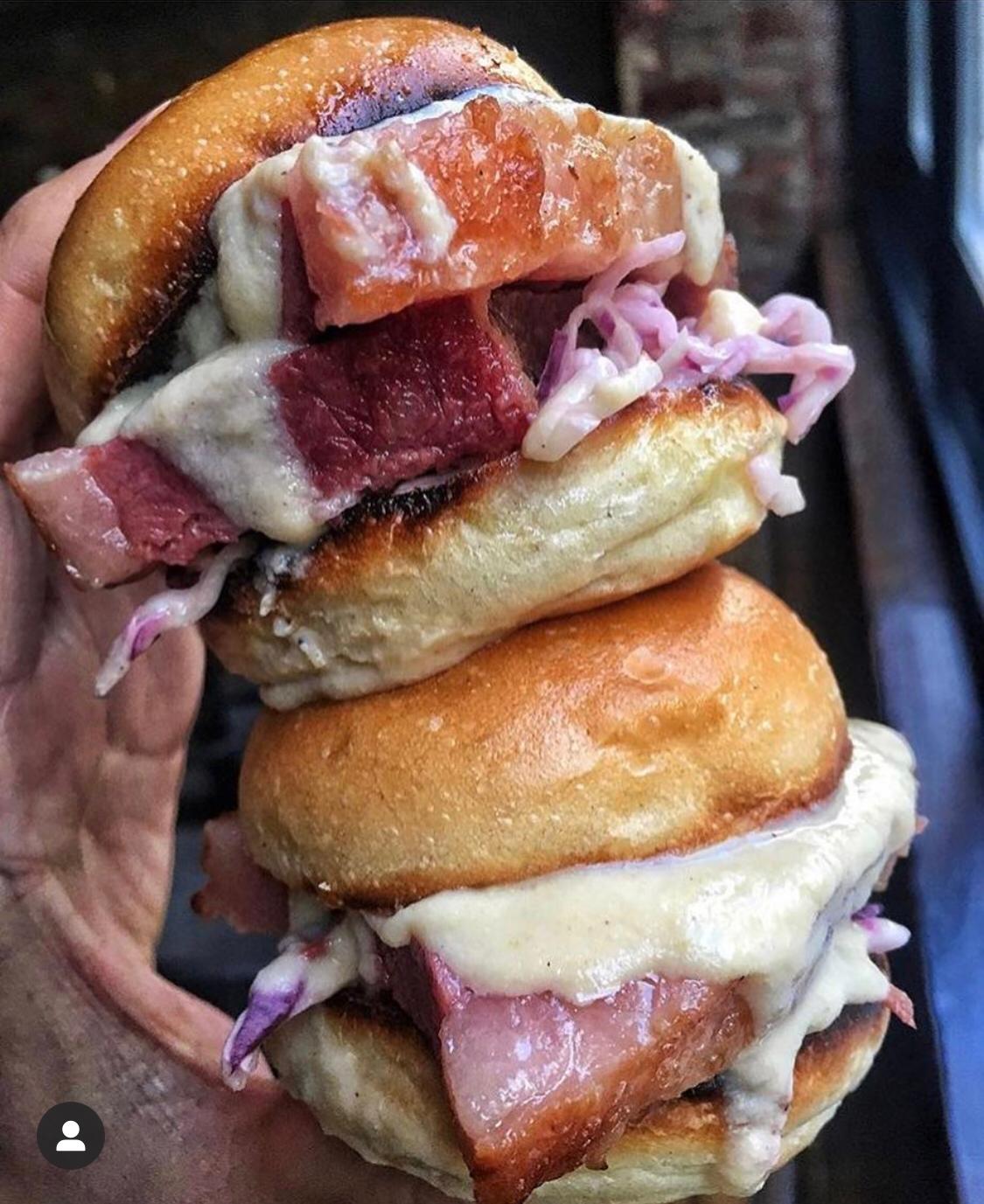 • SET NoLibs: SET NoLibs will feature food and drink specials all day on March 17. Look for corned beef sliders, loaded corned beef nachos with green corn tortilla chips, corned beef tacos with green corn tortillas, plus whiskey, cocktail, and beer specials. Teeling Whiskey will be on hand with giveaways and tastings. Watch for your chance to win swag, t-shirts, beads, and other fun surprises. Book your table for indoor dining, outdoor dining, and dining in heated tents.
• SliCE: Special St. Patrick's Pizza returns March 12 through March 21. SliCE serves up a St. Patrick's Day-inspired pie with a white pizza, olive oil, mozzarella, swiss cheese, family-recipe ham and cabbage, and finished with spicy mustard. Also, available in a Calzone or Stromboli by special request. Available for take-out or delivery from any location, or for delivery across Center City. Small $14, Large $20, Vegan Small $17, Vegan Large $23, Gluten Free $17.  Vegan has vegan bacon and vegan cheese.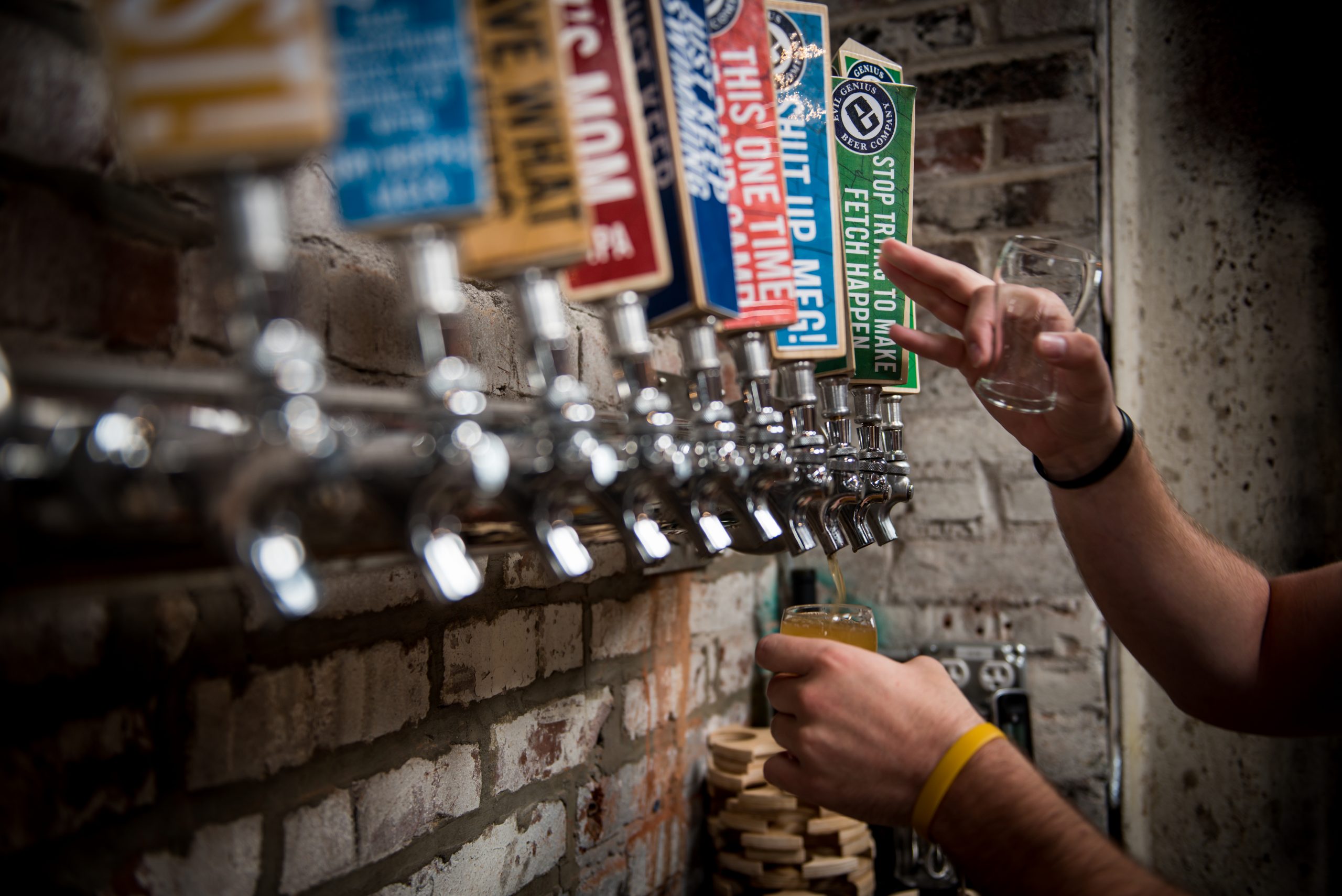 • Village Whiskey: Village Whiskey is back open and ready to celebrate with a burger found at the end of the rainbow. Look for To Fineghy and Beyond all month long – featuring Lamb Burger, Irish Dubliner Cheddar, Jameson Cipollini Onions, Guinness Mustard, Bread & Butter Pickles, served on a Potato Bun. Also, look for special and extensive selections of Whiskey to pair with your burger during the month of March. The new exciting items are available for indoor seating in the new dining room, original bar dining room, and for take-out and delivery.
• Weavers Way Co-op: Weavers Way Co-op is celebrating St. Patrick's Day with a one-day-only sale on everyone's favorite Irish delicacies. The special menu of prepped foods includes Corned Beef Sandwiches ($5.99 reg $8.99) and Sliced Corned Beef in deli ($2 off per pound). The grab & go section in Ambler and Chestnut Hill will also feature both beef and vegan lentil seitan Shepherd's Pie ($9.99 reg. $11.99). From March 12-14, the co-op will also be featuring Local Irish bangers from Martin's Sausage ($3.99/lb, regularly $5.49/lb).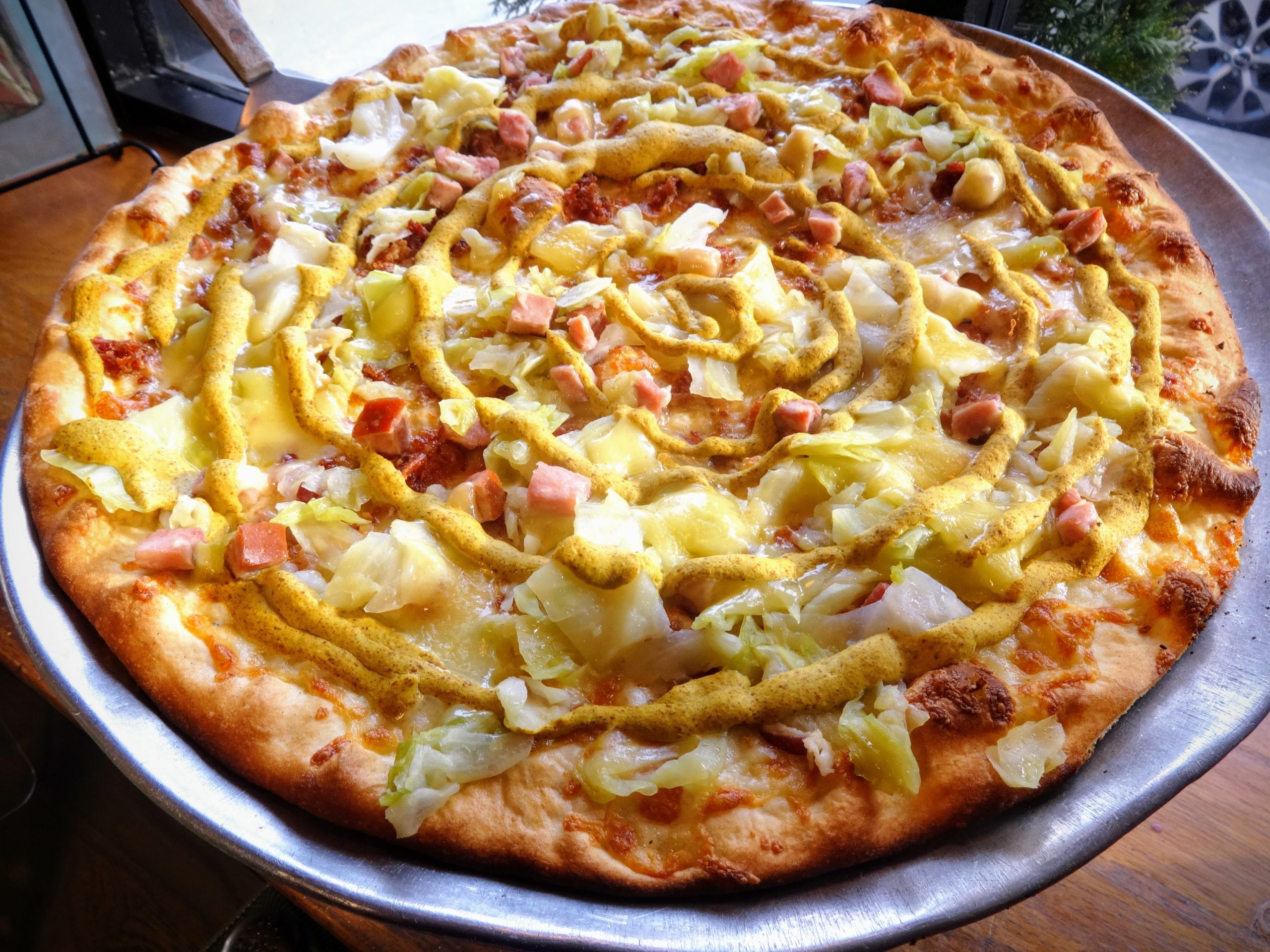 …
Following up on my colleague's bi-weekly pitch to remind you about 12th Street Catering's upcoming Kid-Friendly Virtual Cooking Class. On Friday, March 26,  Executive Chef Adam DeLosso and his daughter Ava will teach attendees to prepare Fusilli Pasta Cacio De Pepe and Chocolate Lava Cake from the comfort of their own home. Each kit feeds a family of four or a family of two with leftovers and includes all necessary ingredients, packaged and labeled. The class is the perfect way for families to spend quality time together and learn new skills.
The deadline to register is Thursday, March 18 at 2 p.m. The class is just one of the upcoming virtual cooking classes from 12th Street Catering that are open to the public. To celebrate Earth Day, 12th Street Catering will host a virtual cooking class with a fully vegetarian menu using ingredients from Urban Creators, a Philadelphia-based urban farm and non-profit, on April 21.
…
Women in Wine 
Jet Wine Bar, Philadelphia's woman-owned 'global vineyard' is celebrating Women's History Month with 'Women in Wine' a four-day event highlighting women-owned and operated wineries, through Friday, March 12 at Jet Wine Garden.
A selection of seven wines handpicked by General Manager Nick Baitzel will be available by the glass or bottle at Jet Wine Garden from Tuesday through Friday. The list of wines includes the following:
Pet Nat Pinot Blanc ($20 / $80) – Heidi Schrock – Owner & Winemaker from Burgenland, Austria
Brut Sparkling Rosé ($18 / $72) – Robin & Andrea McBride – Owners from Marlborough, New Zealand
Vernaccia ($10 / $40) – Laetitia Cesani – Co-Owner & Winemaker from Tuscany, Italy
Blanc de Noirs Tempranillo ($12) – Ruth & Cristina Fernandez – Co-Owners & Winemakers from Vaivén, Spain
Amber Wine ($13 / $52) – Ruth & Cristina Fernandez – Co-Owners & Winemakers from Vaivén, Spain
Agiorgitiko ($17 / 68) – Anna Halkia – Winemaker from Peloponnese, Greece
Grenache-Syrah ($18.5 / $74) – Angela Osborne – Winemaker from Central Coast, California
Bottles of these exclusive wines will be discounted for purchase at Jet Wine Bar's bottle shop for the duration of the event.
Hours of operation at Jet Wine Bar are Tuesday through Thursday from 4 – 8 p.m., Friday from 4 – 10 p.m., Saturday from 12 – 10 p.m., Sunday from 12 – 6 p.m., and closed on Monday.
….
Mediterranean Pop-Up at Fond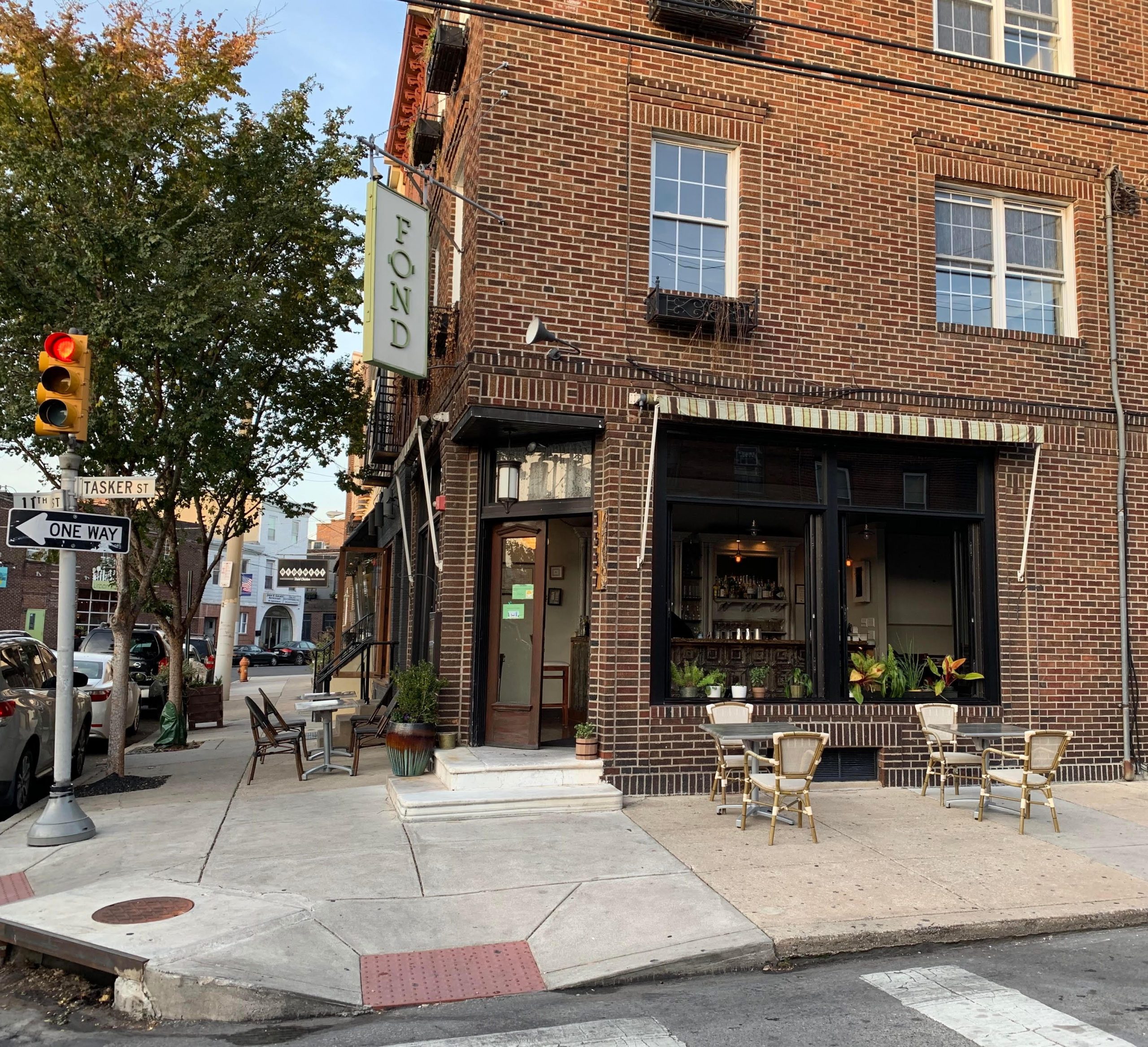 Chef Lee Styer and the Fond team are back with a brand-new pop-up featuring Mediterranean fare and a bevy of libations for one weekend only on Saturday, March 13 and Sunday, March 14 from 11 a.m. – 7 p.m. Guests are invited to join Chef Styer street-side on 11th and Tasker where he'll be grilling delicious Beef and Lamb Gyro with Greek Farro Salad for $10. The Beef and Lamb Gyro consists of tomatoes, onions and sumac tzatziki, and will be served on Chef Jessie Prawlucki-Styer's freshly-baked sourdough flatbread. Additionally, the Greek Farro Salad includes red peppers, tomatoes, cucumber and oregano.
To top it all off, a selection of cocktails, Bloody Marys, and Mimosas will be available for customers as well as a variety of beer and wine from the bar. Fond will offer a smattering of outdoor tables, weather permitting.
Fond will reopen for limited indoor dining and expanded outdoor service with a version of pre-pandemic Fond dishes on Friday, March 19.
…
The Landing Kitchen Opens this Week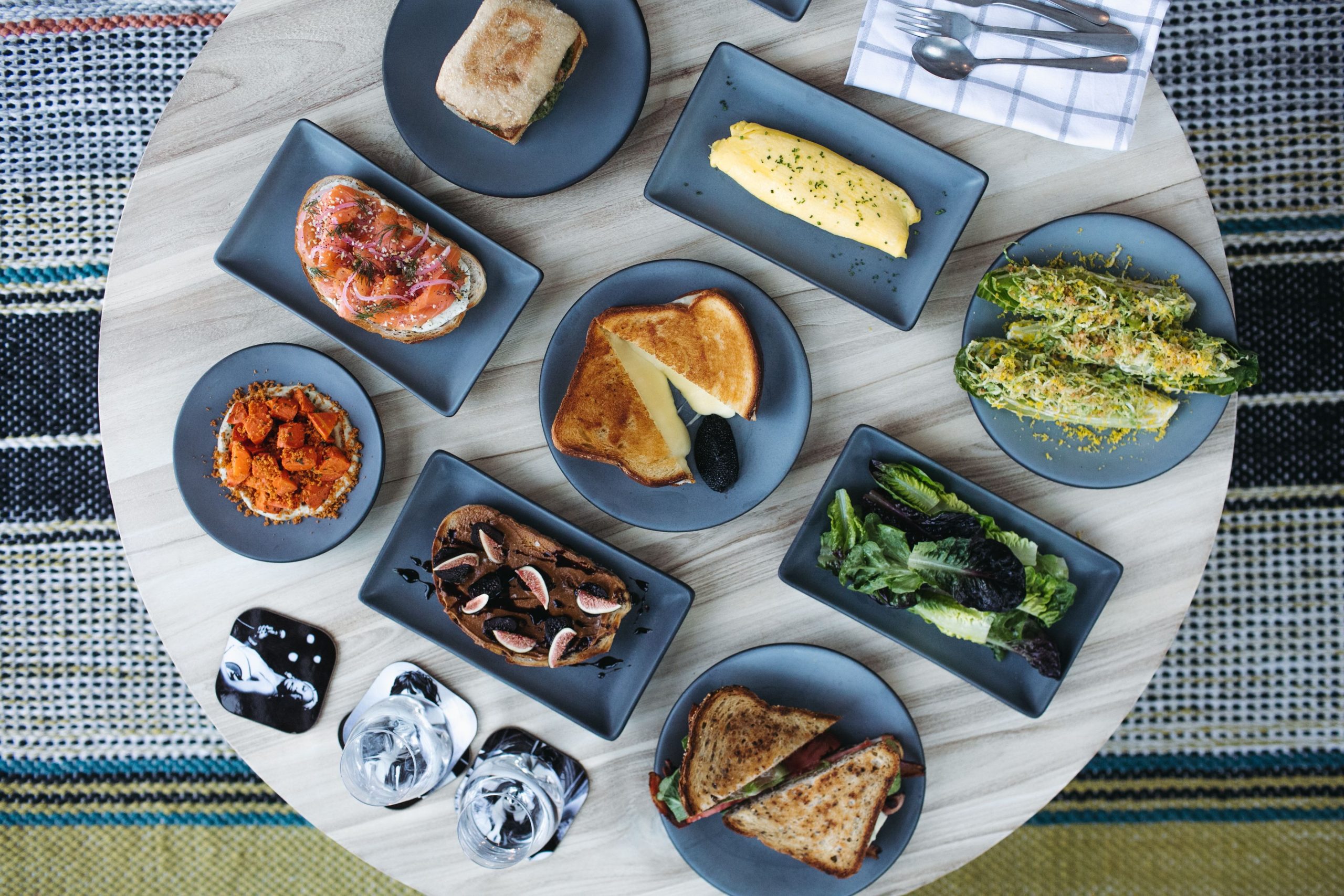 Top Chef Season 11 Winner/JBFA Finalist Nicholas Elmi's The Landing Kitchen, an all-day cafe and garden bar is now open for business. Located at 617 Righters Ferry Road in Bala Cynwyd, The Landing Kitchen the new eatery is open Tuesday through Sunday from 8 a.m. – 4 p.m.
The cafe serves light, bright and nourishing fare, delectable pastries plus fresh, seasonal juices and bold coffee and espresso from Jersey City's Modcup Coffee and La Colombe. Guests will have their pick of sweet and savory toasts, ranging from the Smoked Salmon Toast with pickled red onion, dill-caper cream cheese and everything spice to the Almond Butter and Dried Fig Toast with vincotto.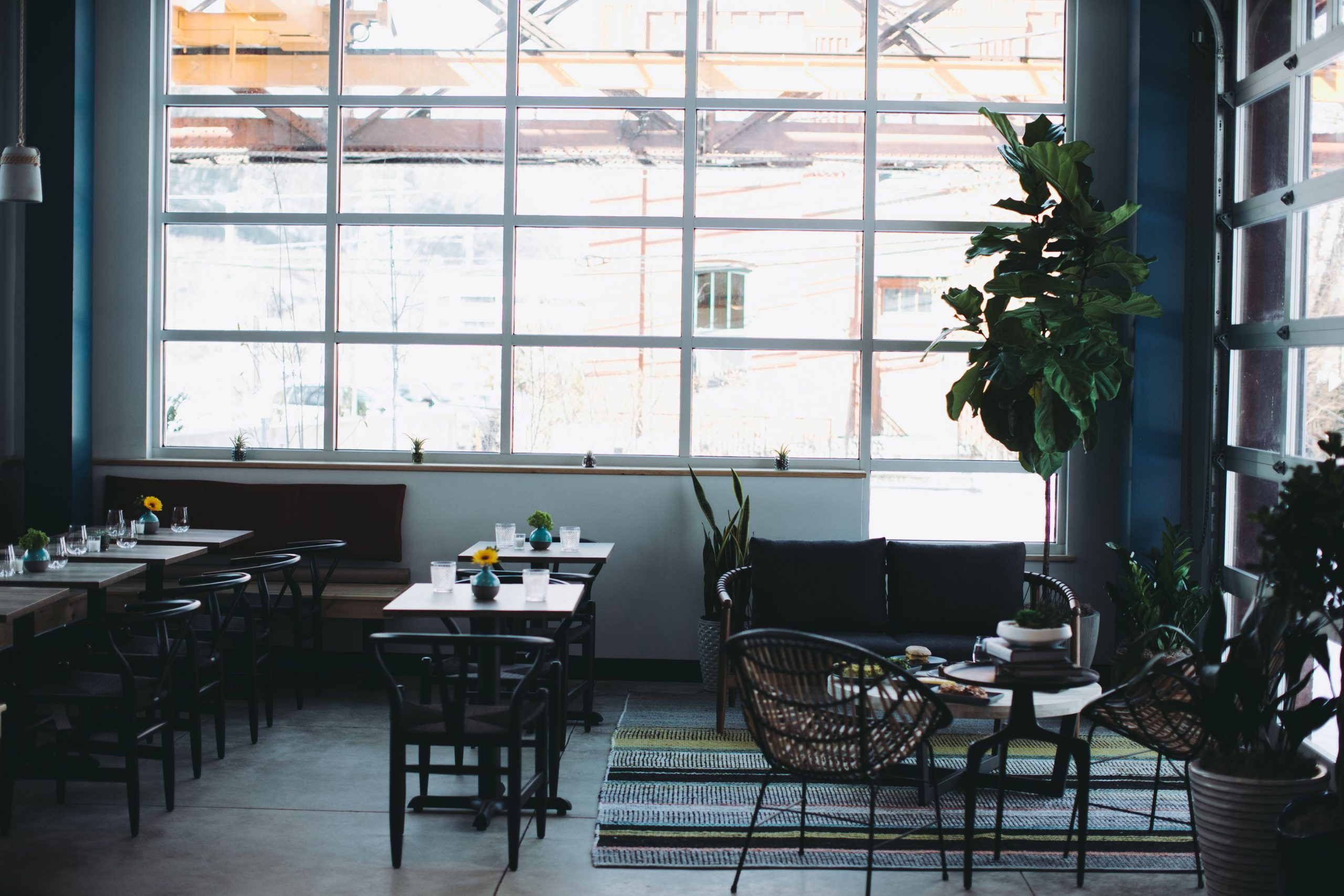 The all-day menu features an array of sandwiches including a breakfast sandwich with black pepper-maple sausage, farm egg, American cheese, and salsa verde served on a toasted  Merzbacher's Philly Muffin; an unparalleled grilled cheese with thick-cut brioche, mild and sharp cheddar and Lancaster butter (with luxe smoked ham and bowfin caviar add-on's) and an elevated burger boasting double stacked aged beef patties with house sauce on a Sweet Potato Roll. A robust offering of hearty grain bowls, salads and vegetable-forward plates will round out the menu.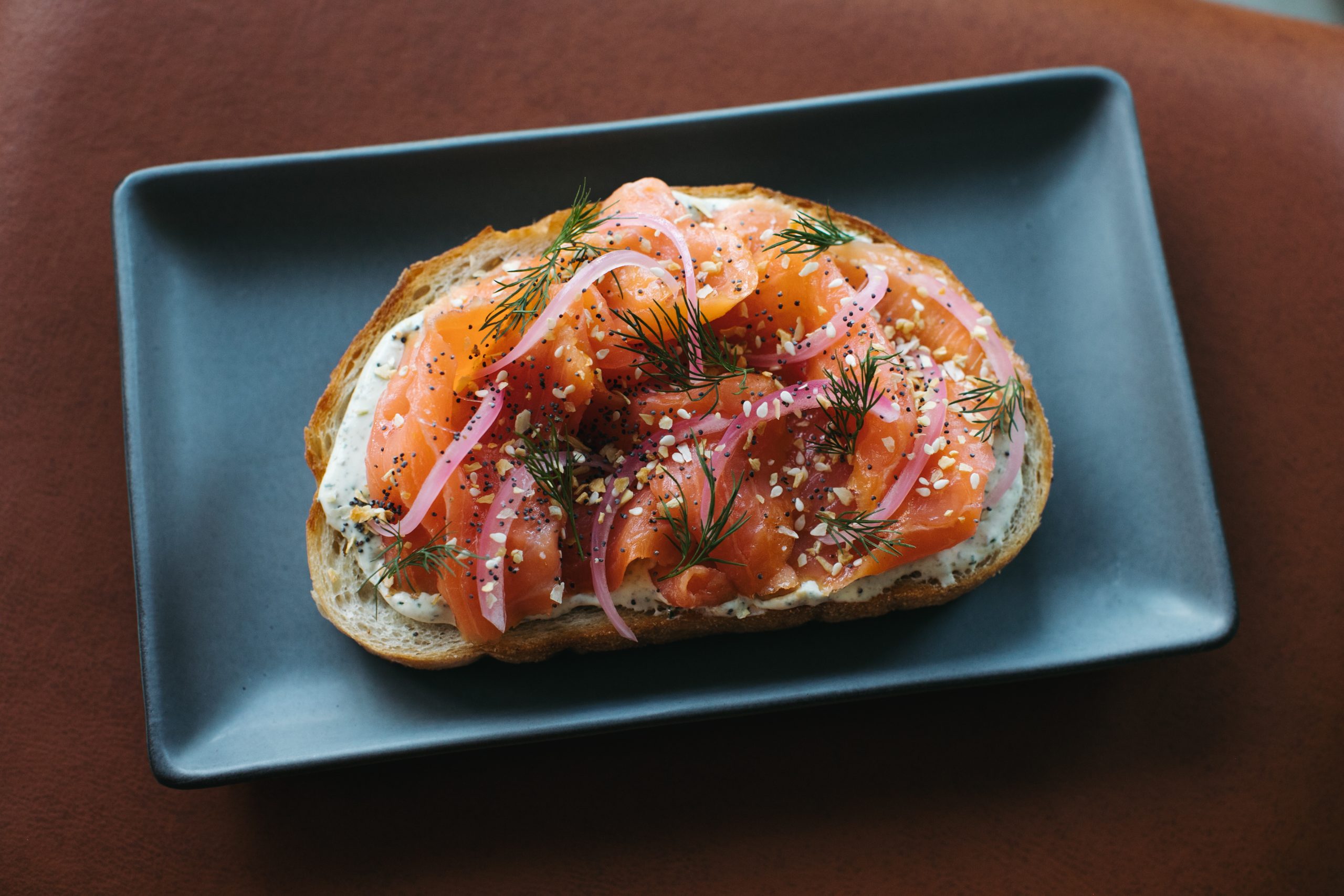 "This project is over a year in the making and we are elated to see it finally come to fruition. There's never an easy time to open a new restaurant and 2021 is no exception, but we're grateful to be surrounded by dedicated partners and an unrelenting team that saw this to the finish line," explains Chef and Restaurateur Nicholas Elmi. "The Landing Kitchen is just one piece of the reimagined Ironworks experience on Philadelphia's Main Line, which includes an incredible new hotel with robust amenities — a new gym, indoor saltwater pool, beautiful hiking and biking trails, and in a few more weeks, our new sister restaurant, Lark."
Located along the Schuylkill riverside overlooking Manayunk, The Landing Kitchen boasts indoor and outdoor seating, separated by loading dock garage doors, with a spacious patio and fire pits that face stunning river views year-round.
---
You can follow Candis McLean on Twitter (@CandisRMcLean) and e-mail her at [email protected].
Subscribe, rate, and review all Philly Influencer podcasts here. Follow Philly Influencer on Twitter, Facebook, and Instagram.