With more than a year of COVID-19 restrictions and precautions in the books, Philadelphia is looking to ease things in a big way come June. On Friday, June 11, the city will drop all capacity-oriented restrictions on businesses, events, and activities. The mask mandate will remain intact. On a Zoom news conference on Tuesday, Mayor Jim Kenney announced the actions and referenced, "fully reopen our economy".
The new easing of restrictions allows for more fans at Citizens Bank Park, Lincoln Financial Field, and Wells Fargo Center. All stadiums will be at 50% capacity in a matter of nine days.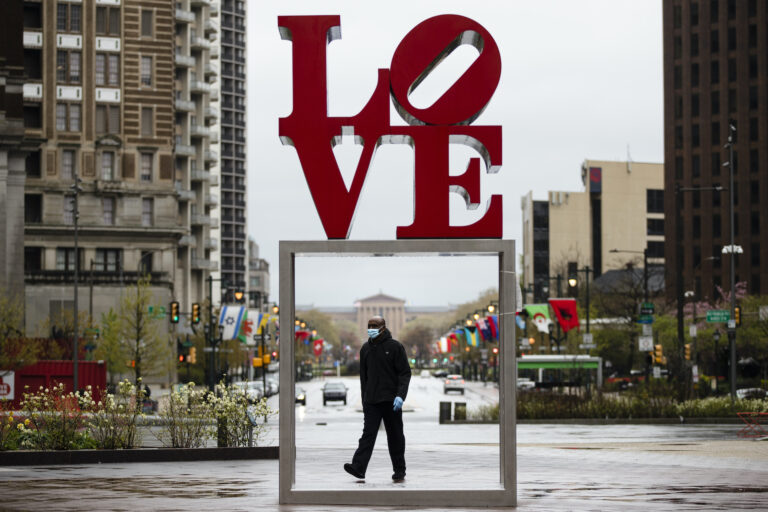 On Friday, May 21, the city is relaxing capacity restrictions on museums, libraries, gyms, theaters, casinos, and more.
New guidelines for Friday, May 21:
Restaurants in Philadelphia remain at 50% and 75% for businesses that meet "enhanced ventilation standards." Distance between chair backs will be reduced from six feet to three feet.  Alcohol can be purchased and consumed without food.
There will be no density limits will be in place for retail stores, offices, museums, bowling alleys, and libraries.
Gyms and indoor pools can operate at 75% capacity or 15 people per 1,000 square feet. Exercise classes are capped at 25 people.
Theaters and stadiums will be capped at 50% capacity with a minimum of 3 feet of space.
Outdoor venues with no seating can have 33 people per 1,000 square feet and 3 feet of distance must be enforced.
Outdoor pools no longer have limits.
There is no maximum number of people for outdoor catered events, like weddings, but the events are capped at 50%.
Like restaurants, casinos remain at 50% and 75% for businesses that meet "enhanced ventilation standards." Groups must be 3 feet apart and alcohol can be served at gaming machines.
Indoor catered events will remain at 25% occupancy with a cap of 150 persons, including staff, if there is dancing and alcohol being served. Up to 250 people will be allowed as long as there is no music, dancing, or alcohol.
Mask requirements are still in effect at all of the establishments, events, and gatherings.
Philadelphia Health Commissioner, Dr. Thomas Farley, had this to say about the eased restrictions on Tuesday:
"I know the shutdown has been extremely difficult for everyone… everyone has suffered from being separated from others…"I believe it was worth it," Farley said. "I'm sorry we all had to go through this."
The city also recommends people get fully vaccinated against COVID-19 before heading into any size crowd.
"If you want to go to a theater, an indoor restaurant, a stadium, a party or a wedding – get vaccinated first," Farley said in the press conference.
"We are not yet declaring victory because cases and hospitalizations can rise again at any point if we're not diligent," Kenney added. "I urge everyone to be smart, to continue wearing masks around others, and most importantly, to join the more than half a million fellow Philadelphians who already got their vaccine."
As of today, more than 579,266 people in Philadelphia have been fully vaccinated.
For those looking to find their closes vaccination center and schedule an appointment, click here.
---
You can follow Candis McLean on Twitter (@CandisRMcLean) and e-mail her at [email protected].
Subscribe, rate, and review all Philly Influencer podcasts here. Follow Philly Influencer on Twitter, Facebook, and Instagram.