4th of July
The three-day weekend is calling! What better way to spend the holidays than with a great summer cocktail, a boozy brunch, and fantastic views? Philly Influencer has you covered with the best deals in the city for the 4th of July.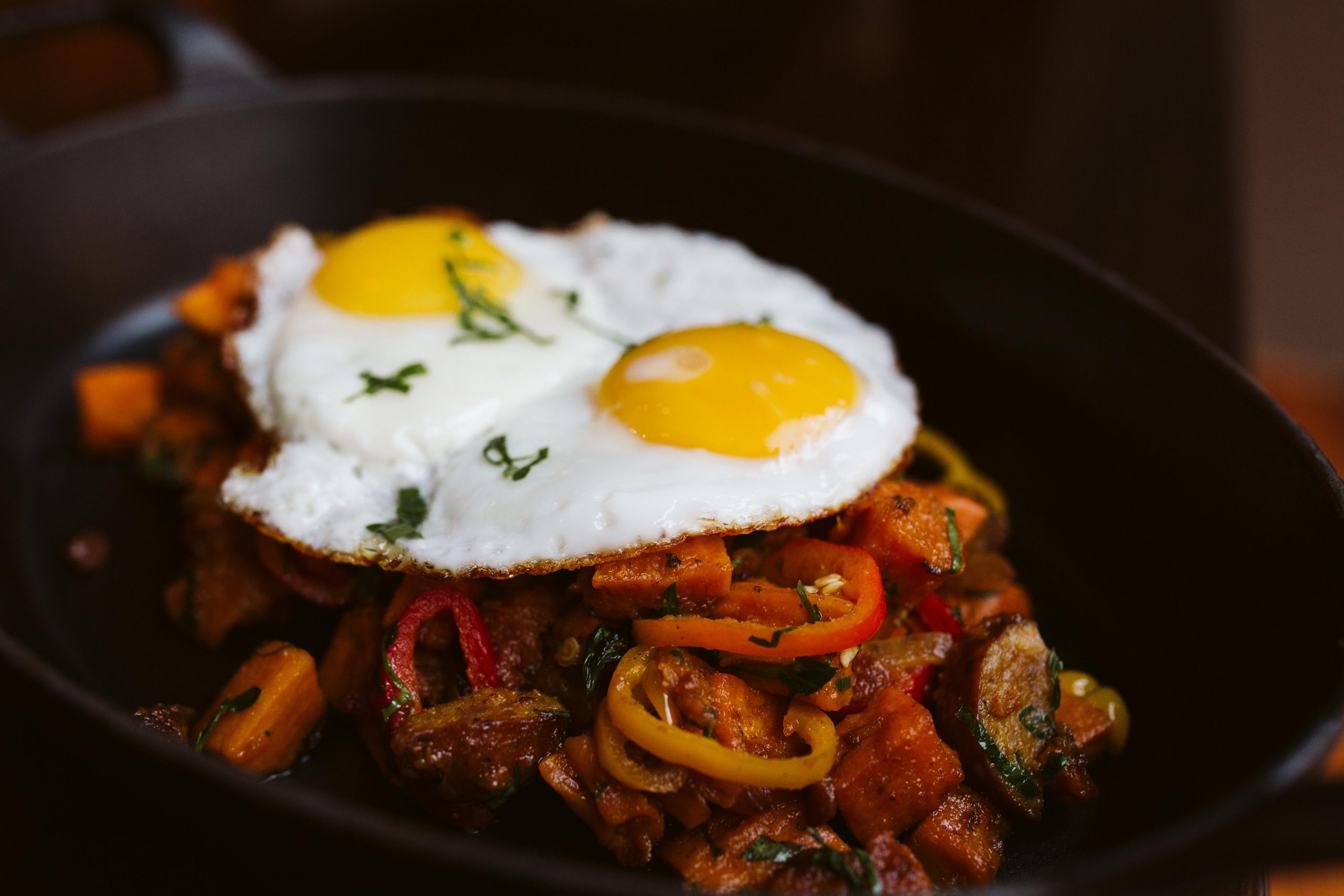 • Art in The Age: Art in the Age is hosting "Art in The Age All American Weekend" leading up to Independence Day in the birthplace of America. Kicking off on Friday, July 2nd, Liberty Kitchen, the South Kensington & Fishtown's locally-focused deli & market, will be grilling hot dogs for folks to snack on all afternoon long. Then on Saturday, July 3rd, Philadelphia's own Milk Jawn will be on-site selling their locally-made, uber-popular ice cream — perfect for pairing with Art in the Age's Black Trumpet Blueberry Cordial.
• Assembly Rooftop Lounge: Assembly Rooftop Lounge is the ideal venue to celebrate Independence Day considering its close proximity to Philadelphia's noteworthy fireworks display. This year, five pods are available to be reserved from 6 – 11 pm on Sunday, July 4. The pods can hold up to 12 people each and require a $2,000 food and beverage minimum to be reserved for the evening. Snag a reservation by calling Assembly Rooftop Lounge, and enjoy a memorable night of sipping, mingling, and taking in the breathtaking fireworks.
• Bank and Bourbon: Red, white and BOOZE. This July 4th holiday weekend, head to Bank & Bourbon to enjoy their new specialty festive cocktail, the Bourbon Cherry Sour which contains Kentucky bourbon, cherry-mint syrup, lemon, club soda.  Guests can enjoy extended lounge and bar hours over the holiday weekend as well and Bank & Bourbon will be serving dinner on Sunday, July 4 and the restaurant will be running a full buffet brunch on Saturday and Sunday.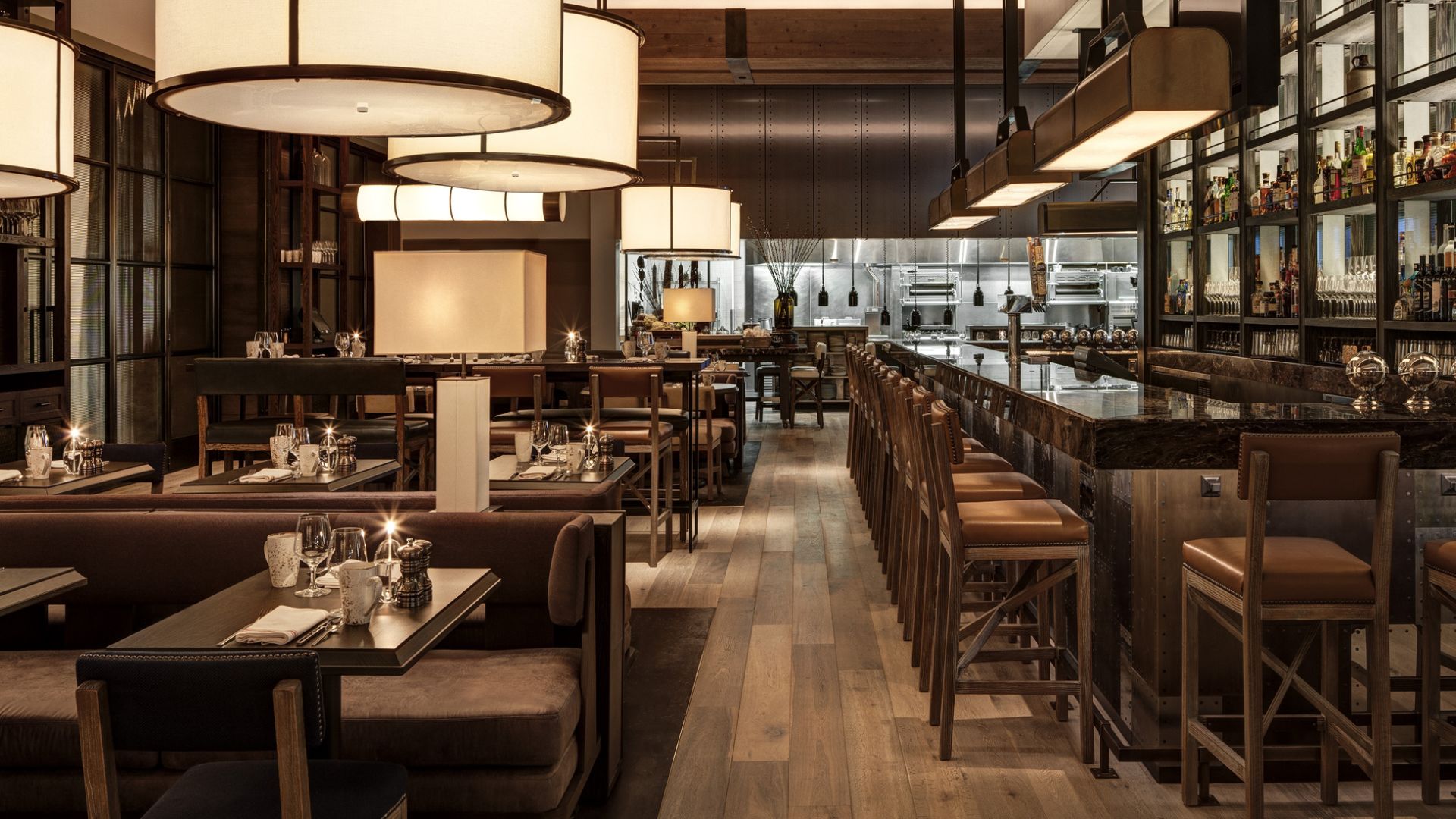 • East Passyunk Avenue: East Passyunk Ave's Primal Supply Meats. The locally sourced, pasture-raised butcher shop offers high-quality, sustainable meats, in addition to eggs, fresh produce, and prepared foods. Folks are encouraged to stop by the East Passyunk location to purchase hot dogs, burgers, steaks, and all the necessary grilling essentials for the holiday weekend.
• Loews Philadelphia: If you prefer views, over booze, enjoy some of the best views of the city on the 33rd floor of Loews Philadelphia. The viewing is limited to hotel guests and day-off Bank & Bourbon diners. Light bites, themed drinks, and festive décor will be available. Guests are required to pay a $15 admission fee, children are 13 are free. The viewing begins at 8:30 pm.
• Red Owl Tavern: Red Owl Tavern is extending its fan-favorite brunch service into the Monday following Independence Day for one-weekend-only, with the addition of specialty cocktail The Patriot ($15) composed of strawberry-infused tequila, blueberry-infused tequila, coconut syrup, and sage agave, garnished with a small American flag pick. Locals and tourists alike are welcome to sip on this refreshing tipple and enjoy brunch staples such as Buttermilk Pancakes, Steak and Eggs and Chicken and Waffles on Saturday, July 3, Sunday, July 4, and Monday, July 5.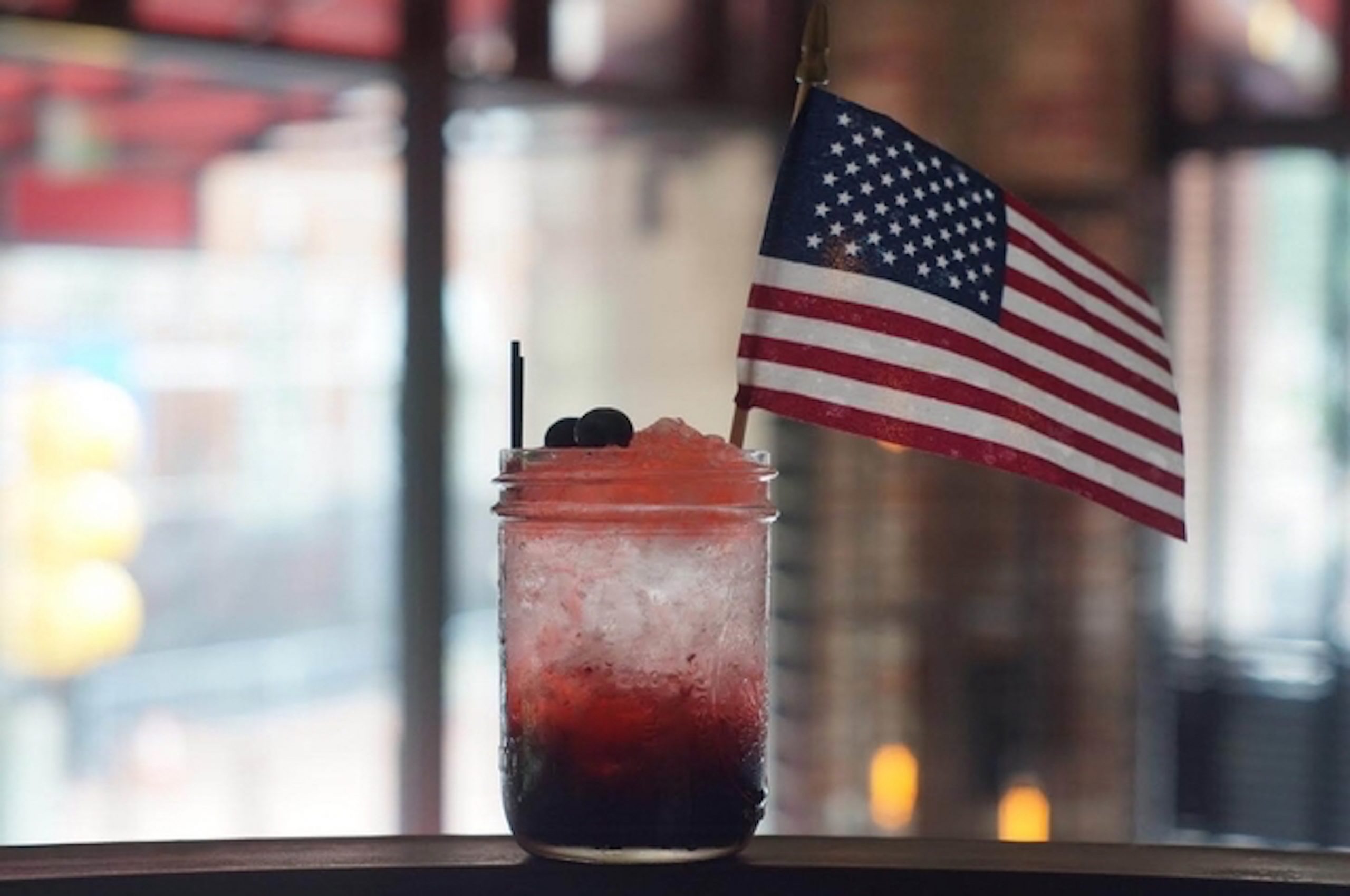 • Royal Boucherie: Royal Boucherie, Old City's American brasserie specializing in French-style cuisine, boasts an impressive, truly unique Spritzer Bar concept this summer — fit with a three-step customizable process for crafting the ideal libation. To celebrate Independence Day, the talented in-house mixologists at Royal Boucherie will offer a host of $10 spritzy selections, crafted with local spirits producer Boardroom Spirits as the base of each libation. Imbibers are welcome to choose the modifier and topper for the tipple, and enjoy indoors at the newly re-opened bar, or outdoors on the famed rooftop patio.
• Sabrina's Café: Sabrina's Café the locally grown group of popular breakfast, lunch and (in one case) dinner restaurants, has taken brunch staples down the shore this summer, at the local hotspot Tomatoes in Margate, NJ every weekend from 8 am till sold out. In celebration of the 4th of July Weekend, Sabrina's brunch will be available on Saturday, July 3, Sunday, July 4, and Monday, July 5 for folks to enjoy throughout the three-day weekend. Guests can expect a menu of classic dishes such as Stuffed French Toast, Huevos Rancheros, Mel's Chicken Cutlet, and Avocado Toast. Pair with a spicy Bloody Mary, and the holiday celebration is complete.
• Square 1682: Square 1682, the modern American kitchen located at the intersection of 17th and Sansom streets, knows the proper way to celebrate a three-day holiday weekend is with a sensational brunch line-up. Guests may enjoy their famed weekend brunch service on Monday, July 5 from 9 am – 2 pm, in addition to Saturday and Sunday. Indulge in decadent dishes such as Sweet Potato Hash, Blueberry Ricotta Pancakes, and Duck Wings & Waffles, and toast to Independence Day with a Mimosa, Bloody Mary, or one of their seasonal cocktails.
…
Crave Montco Month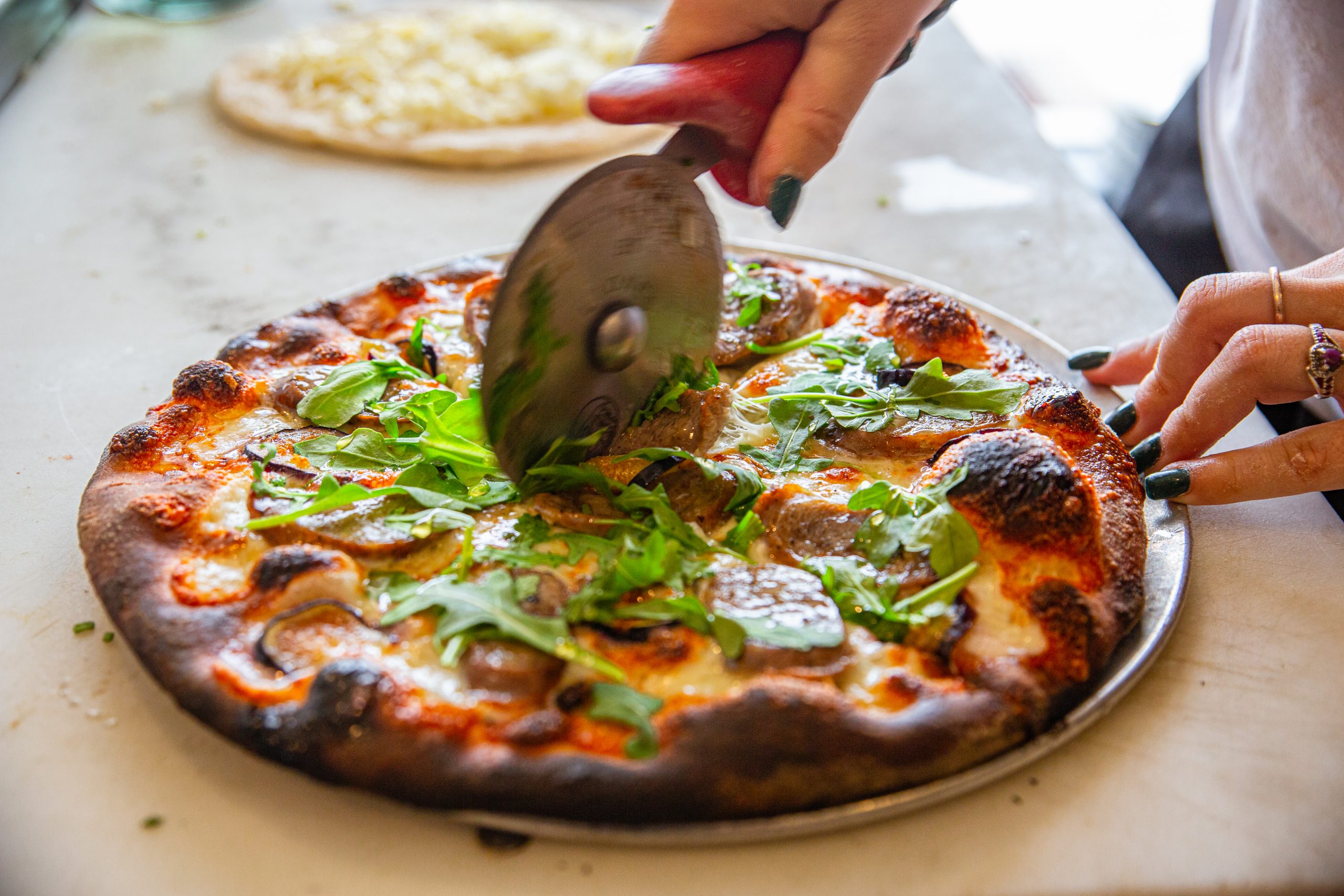 Crave Montco Month kicks off on Thursday, July 1, and runs through Saturday, July 31. The 31-day culinary experience will provide visitors and locals a unique dining opportunity that gives back to the community. The unique restaurant promotion will feature the best of Montgomery County's restaurants and makers that will each offer a discount, promotion, or special menu. Crave Montco Month also features delivery and takeout specials, giving multiple ways for patrons to support these local restaurants. The Valley Forge Tourism & Convention Board (VFTCB) hopes Crave Monto Month will fulfill the appetite for getting out and experiencing the emotional connection to missed celebrations, connections, and moments we have all not been able to do for the past year at our favorite restaurants and eateries.
The event will bring much-needed foot traffic to Main Streets and other areas to promote the county's diverse cuisine. Many participating local eateries have been cooking up delicious meals for neighbors and friends of the community for decades. The area is home to more than 1,850 restaurants and Montco Makers (award-winning craft breweries, wineries, and distilleries), all of which were heavily impacted by the pandemic. The event will highlight these resilient and hardworking businesses and serve as a kickstart for the local economy after a year of hardships. The goal of Crave Montco Month is to fulfill the appetites of diners looking to experience Montgomery County.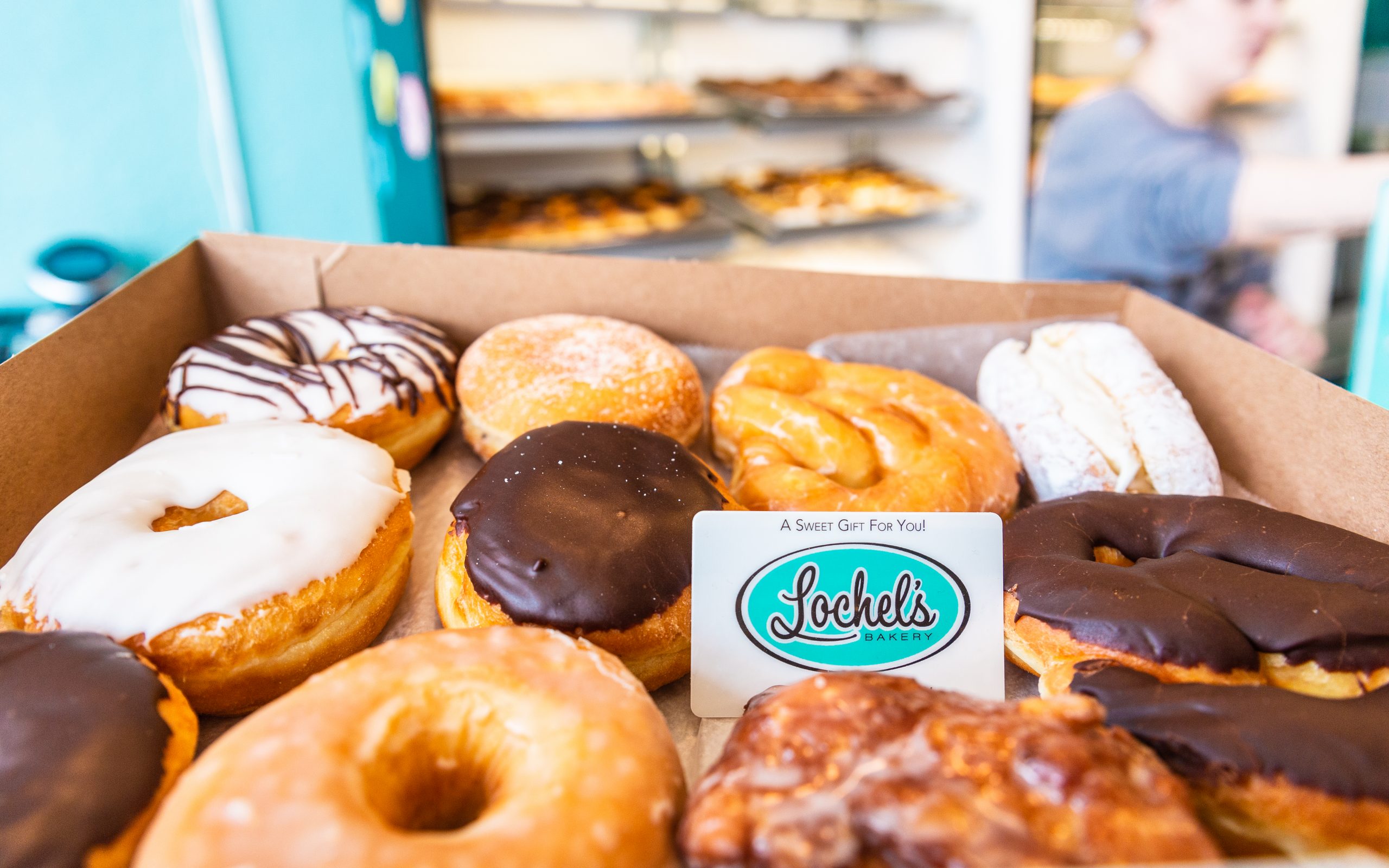 "The food and beverage industry is one of the largest employers in Montgomery County with more than 22,500 employees," said VFTCB President & CEO Mike Bowman.
"Restaurants, breweries, wineries, and distilleries have been the settings for some of the most important moments in our lives. Now, it's our turn to be there for them, show them some love, and help support getting folks back to work."
The VFTCB hopes Crave Montco Month will entice visitors to reengage with the local towns and Main Streets for future parties, date nights, and even weekend getaways. From Ambler and Ardmore to Pottstown and Lansdale and King of Prussia in between, guests will have their pick of unique cuisines, including American, Italian, Asian, Mexican, and Jamaican.
Throughout the month, the VFTCB social media (@VisitValleyForge on Instagram and Facebook and @VisitVF on Twitter) and website will highlight Black/Brown-owned, Asian-owned, female-owned, and LGBTQ-owned businesses, as well as romantic spots for date nights, brunch, family-friendly, and even pet-friendly dining options.
Ahead of Crave Montco Month, the VFTCB spotlights weekly Hospitality Heroes in the food and beverage industry on social media. These Heroes are those who've gone above and beyond during these trying times and are recognized weekly by the Board's 163K+ followers.
A list of participating restaurants, information on deals and specials, and more details will be available on the Visit Valley Forge app. Visitors can head to the Montco Makers app to check-in and enter contests and giveaways throughout the month.
For a full list of participating restaurants, bars, and breweries, click here.
…
Featured Crave Montco Month Restaurant: Morgan's Brooklyn BBQ in King of Prussia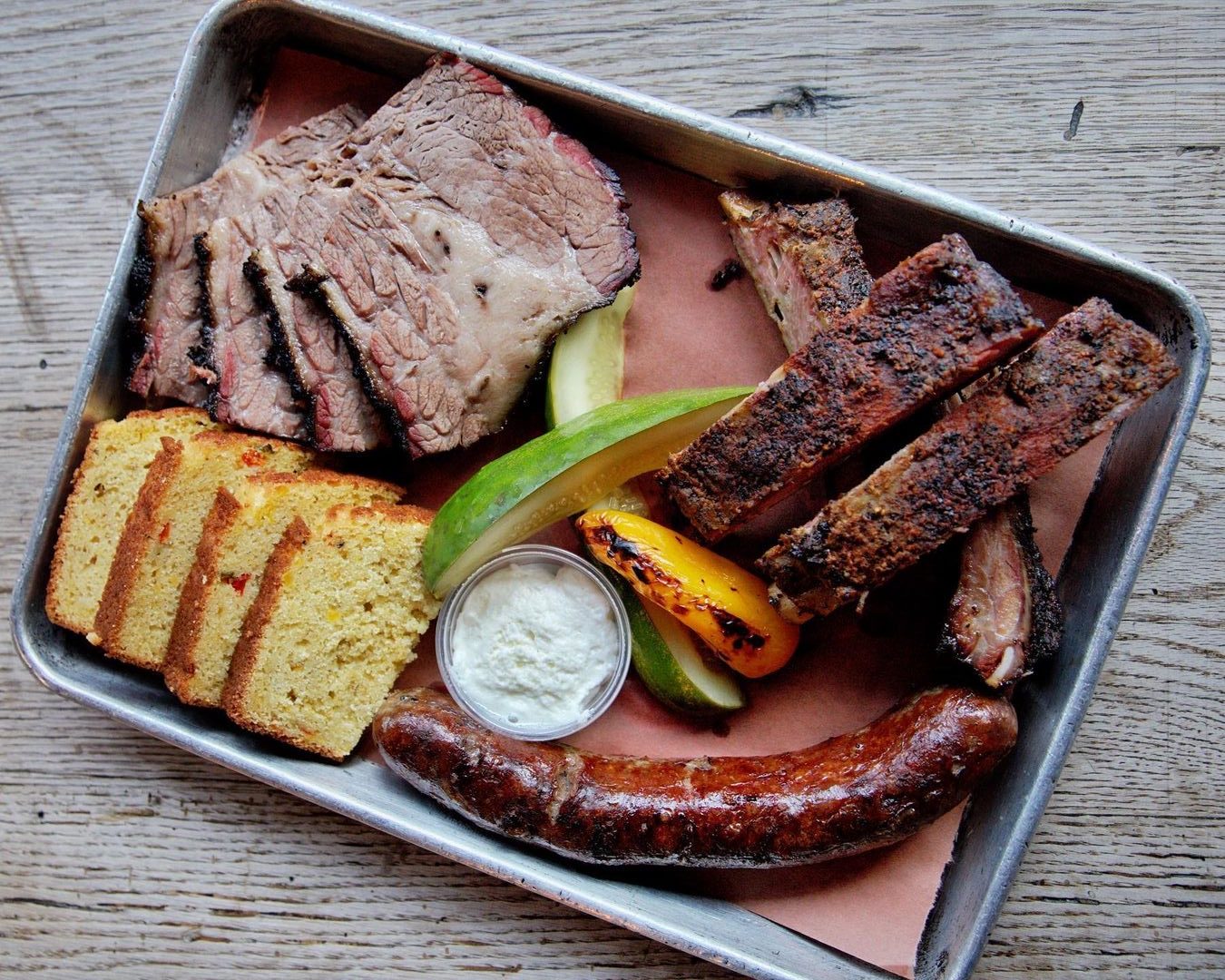 The team behind New York barbecue institution Morgan's Brooklyn Barbecue recently opened Morgan's Barbecue in King of Prussia. Bringing its signature combination of barbecue and Brooklyn ethos to greater Philadelphia, the menu highlights plenty of savory options and bbq favorites. From the Ginormous Rib — an outsize, 8-hour-smoked bone-in beef plate rib, the largest butcher cut available to the BB-Bow- an array of regional barbecue sauces served alongside naked smoked wings: (Carolina Mustard) Yellow, (Alabama) White, (Kentucky) Black and (Kansas City Molasses) Red, there's something for everyone.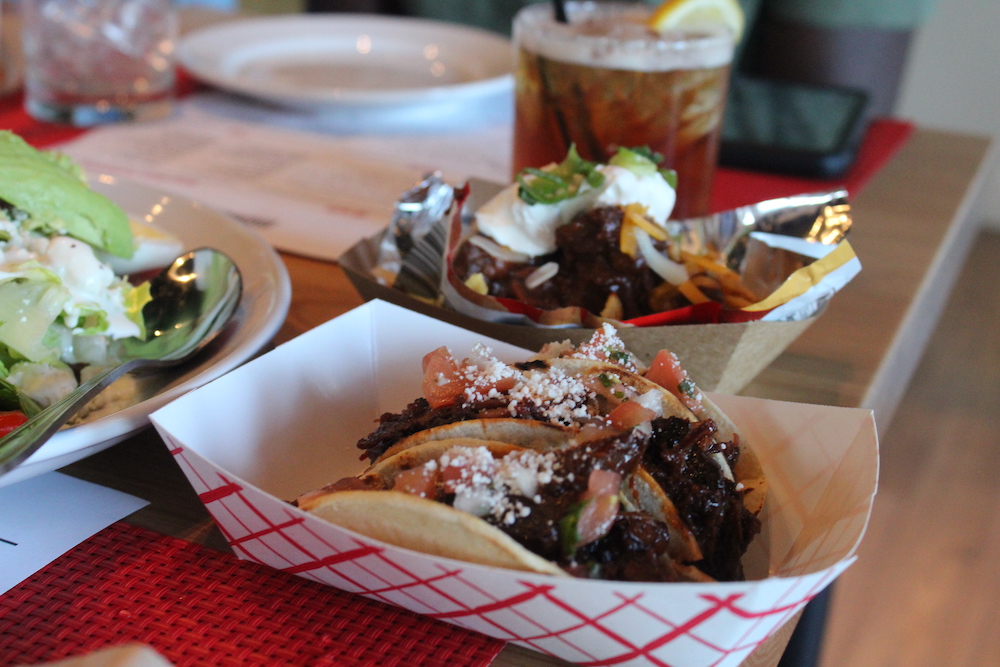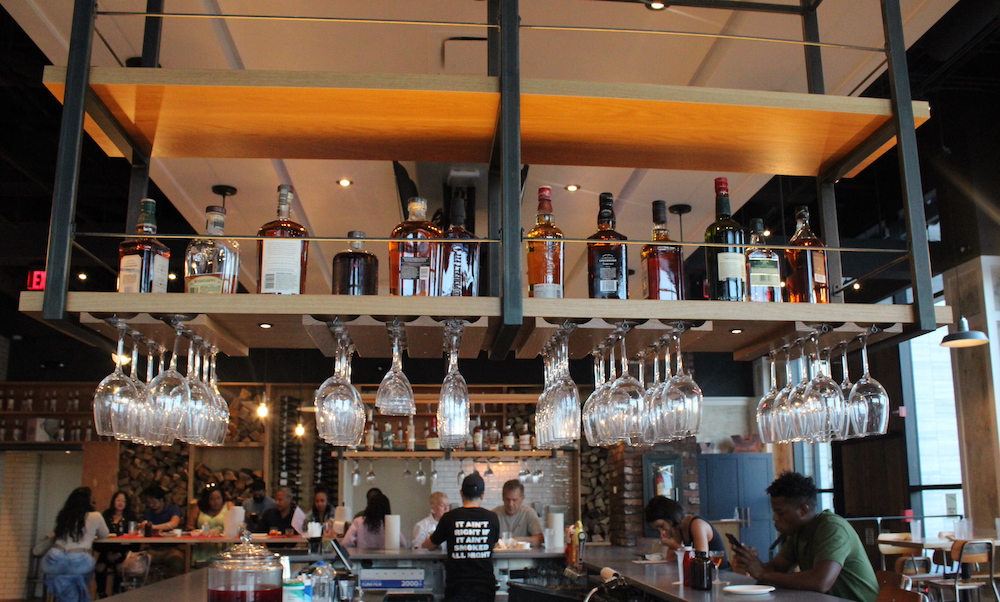 Located along the perimeter of the massive shopping center, the KoP Mall, Morgan's brings its award-winning combination of smokehouse fare, craft brews, and cocktails. You don't want to miss all of the finger-licking options they have.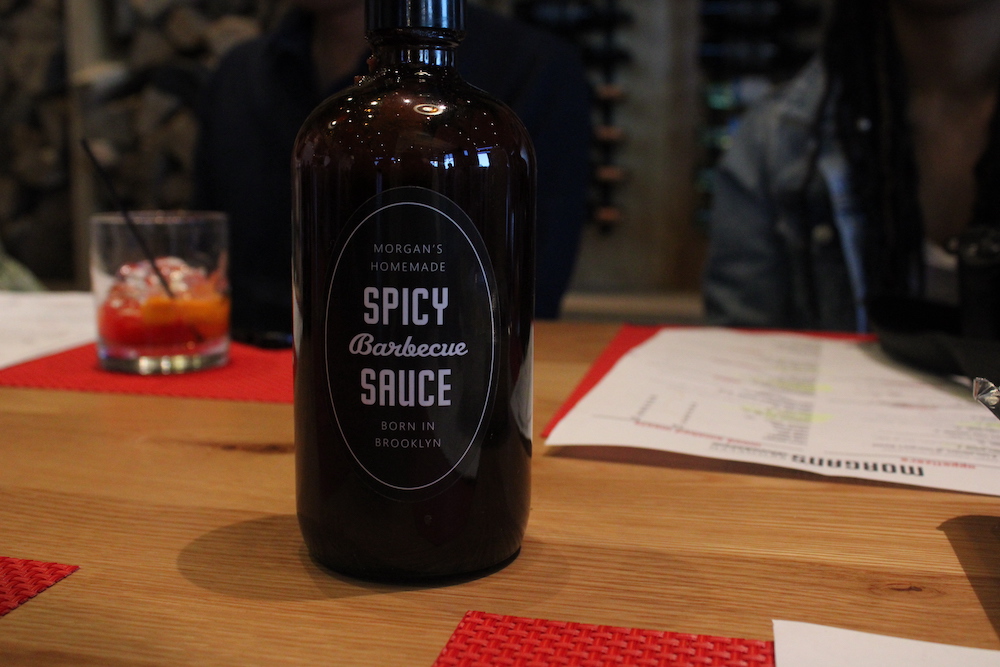 The KoP location features Morgan's signature wood-smoked meats including its overnight smoked beef brisket (available in fatty and lean cuts), pork ribs, smoked chicken, pulled pork, and smoked turkey. Signature plates include the Ginormous Beef Rib, an outsize 8-hour-smoked bone-in beef plate rib as well as the best-selling "Holy Trinity" — house-smoked sausage, brisket, and pork ribs — offering Morgan's greatest hits within one value combo.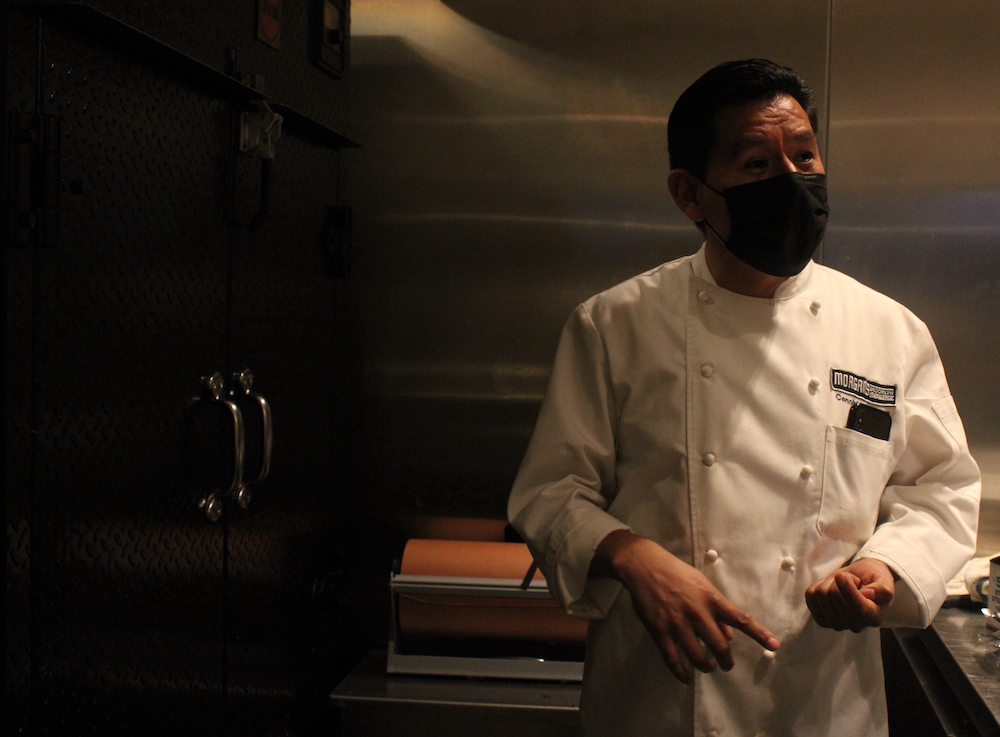 Launched by restaurateur Mathew Glazier of GlazierWorks (Monkey Bar, Strip House, Michael Jordan's The Steakhouse) and helmed by Pitmaster and Executive Chef Cenobio Canalizo, Morgan's KoP builds on the legacy of its Brooklyn flagship with high-quality slow-smoked meats via an on-site smoker, a deep well of craft beer and bourbon within an inviting, indoor/outdoor feel. Reminiscent of the festive outdoor dining available in front of the Brooklyn flagship, the King of Prussia location boasts a large, 80-seat outdoor patio.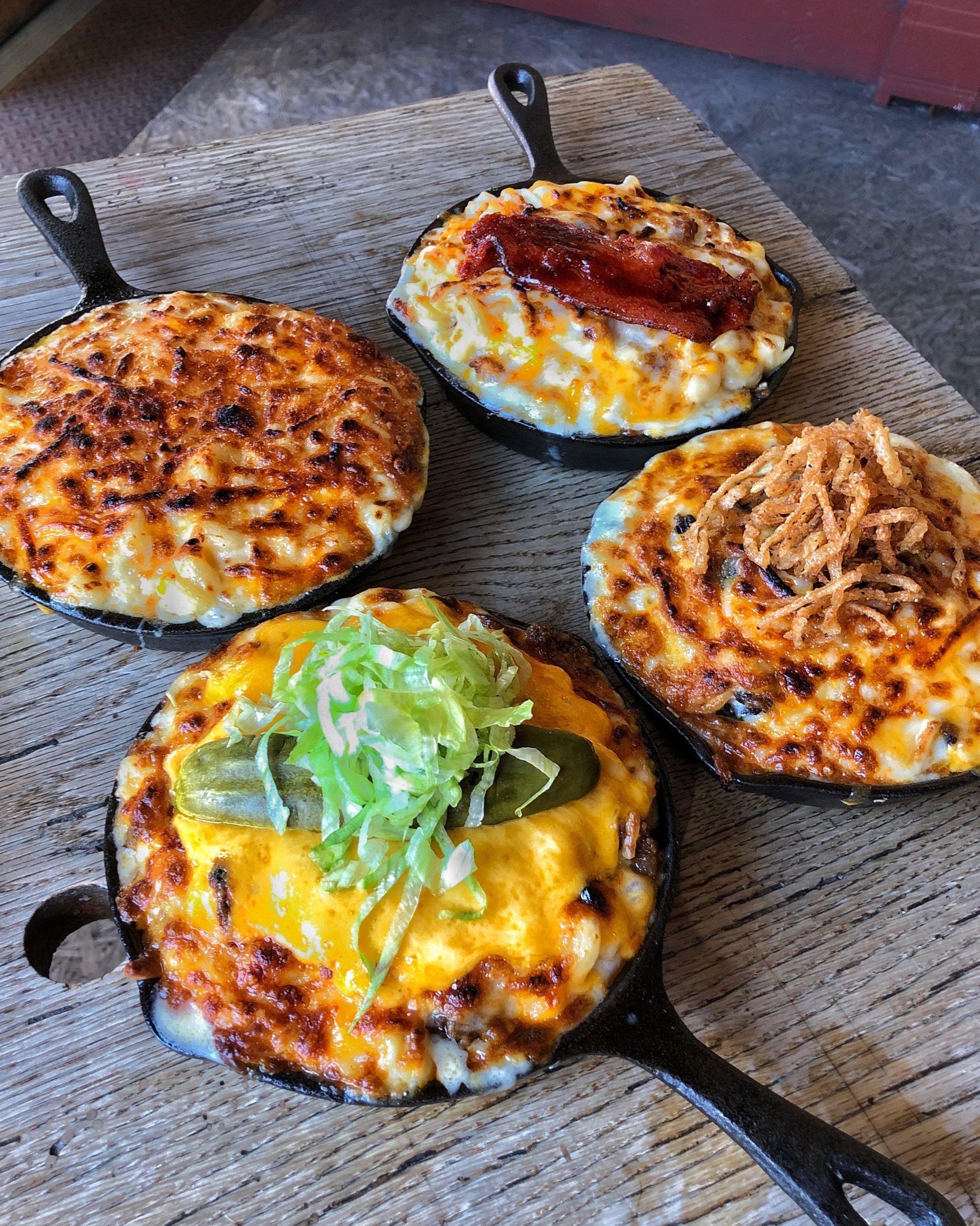 The menu also highlights Morgan's crowd favorite Smoky Queso with housemade tortilla chips, Frito Chili Pie, Chopped Brisket Sandwich, Morgan's Cheddar Burger, Fried Chicken Sandwich, Mexican Street Corn, Collard Greens, Morgan's Wedge Salad, Smoked Tacos (catfish, pulled pork, brisket, and vegetarian soyrizo) and six varieties of specialty macaroni & cheese.
Morgan's KoP focuses on a robust craft beer program with a rotating 8-tap station featuring seasonal varietals and an additional canned selection. Curated by General Manager Jason Gates, the beverage program will emphasize Brooklyn craft beers as well as hyperlocal KoP breweries such as Workhorse and Conshohocken Brewing Company. The drink menu also includes a long list of domestic and local craft whiskey from KoP distilleries such as Five Saints, Bluebird, and Manatawny Still Works. The cocktail list features classics such as the Texas Two-Step (bourbon, sweet tea, lemon rind), house specialty Berry Fresca (vodka-spiked berry-infused lemonade), and the Smoky Jalapeño Margarita. Frozen mason jar daiquiris are also available in flavors such as Raspberry Fields (rum + berries) or Sunshine (tequila + citrus), as well as non-alcoholic options such as the Little Pucker (grapefruit, sweet pickle brine).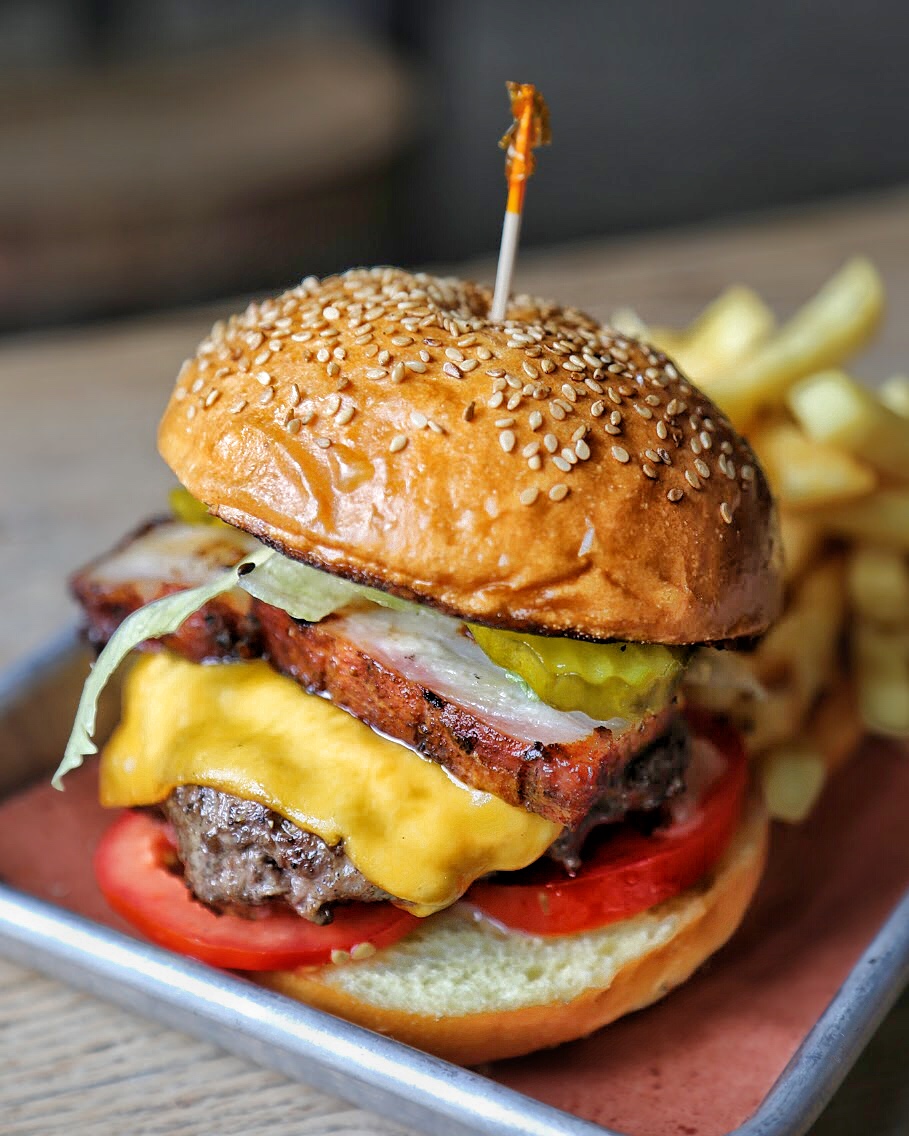 Architect David Whipple drew inspiration from Morgan's Brooklyn Barbecue flagship to oversee the 70-seat interior, which includes a large, square-shaped bar and many similar design elements reimagined for the space such as wooden furnishings, metal accents, and chalkboard menus. Making great use of the spacious outdoor area, Morgan's KoP also boasts an 80-seat patio with picnic tables, planters, plenty of umbrellas for shade.
For Crave Montco Month, Morgan's BBQ will be offering a complimentary serving of their classic cornbread for anyone who shows the Montco App throughout the month of July.
Reserve your table today at King of Prussia's new hotspot and check for updates on their Instagram.
…
National Fried Chicken Day
National Fried Chicken Day is on Tuesday, July 6. Here are some of the premier places in the city to stop by and get in on the finger-licking festivities.
• Devil's Den: Devil's Den, one of Philly's best beer bars, offers a savory collection of dishes for the fried chicken foodie to indulge in including the red-hot Buffalo Chicken Sandwich($12)consisting of fried chicken, hot sauce that packs the heat, fresh lettuce and tomato, and blue cheese – served with house-cut fries or a house salad.
• Flannel: Another go-to is Flannel, known for stellar southern comfort fare, and the infamous Nashville Hot Chicken Sandwich ($14). This spicy, yet flavorsome sandwich is composed of crispy fried chicken, ranch dressing, green tomato pickles, tossed in a specialty hot sauce, and placed on a delectable sweet potato bun. The dish can be made to enjoy with or without all of the heat, and guests are welcome to choose from an extensive list of flavor-filled sides and adds-on.
• Freebyrd Chicken: Freebyrd Chicken at The Bourse Food Hall, Old City's modern artisanal food hall, offers an extensive line-up of hand-battered and crispy fried specialties including the classic Freebyrd Chicken Sandwich ($10) composed of buttermilk-brined fried chicken, signature Alabama white BBQ sauce, homemade pickles, on a soft roll. Another fan-favorite is the Carolina Classic Chicken Sandwich ($10) crafted with their signature buttermilk brined fried chicken, lettuce, and tomato, assembled on a soft roll, with Duke's mayo topping off the masterpiece of a sandwich. Available for in-person ordering and dining as well as takeaway and delivery via Doordash.
• MilkBoy South Street: MilkBoy South Street, part of the iconic Philadelphia-born MilkBoy brand known for booze, bites, and great music, has one satiating Fried Chicken Sandwich ($12) prepared with cactus mustard, slaw, and B&B pickles, with the optional add-on of bacon for $3, while MilkBoy Philly, the landmark locale of the iconic Philadelphia-born brand located in Center City, offers a slight variation of the juicy creation with a Fried Chicken Sandwich ($14) which includes pickle-brined chicken breast, smoked bacon, and house-made whole-grain cactus mustard.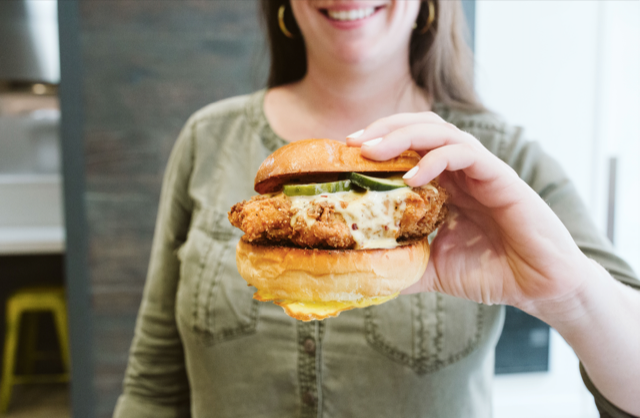 • North 3rd: North 3rd, Northern Liberties' new American bar and grille, boasts an elevated take on the classic fried chicken sandwich with the crowd-pleasing Honey Dipped Fried Chicken ($15) prepared with lettuce, tomato, pickles, buttermilk ranch dressing, assembled on a fresh Martin's Seeded roll.
• Red Owl Tavern: Red Owl Tavern, the neighborly yet sophisticated tavern located on Independence Mall, has one tangy, juicy sandwich available on the lunch menu – sure to impress the ultimate meat-lover. Foodies are welcome to take a bite into the Nashville Hot Chicken Sandwich ($18) crafted with coleslaw, pickles, and ranch, on a warm brioche bun. Guests can choose between a side of fries or salad, or upgrade to truffle fries for an additional $5.
• Redcrest Fried Chicken: Redcrest Fried Chicken is a no-brainer, offering the uber-popular Drive-Thru Chicken Sandwich ($9) composed of crunchy fried chicken, lettuce, tomato, onion, pickles, topped off with a secret special sauce, served on a potato bun.
• Sabrina's Café: Sabrina's Café, the locally grown group of popular breakfast, lunch and (in one case) dinner restaurants, is serving up its toppling Chicken and Waffle ($15) on the famed brunch menu, consisting of a twice-dipped buttermilk fried chicken breast, topped with herb butter, warm saccharine vanilla bean syrup, and served piping hot over a homemade waffle.  Additionally, folks may indulge in the spice-forward Buffalo Chicken Sandwich ($14) prepared with buttermilk fried chicken, buffalo sauce, red onion, celery & carrot slaw, and blue cheese sauce on a brioche bun.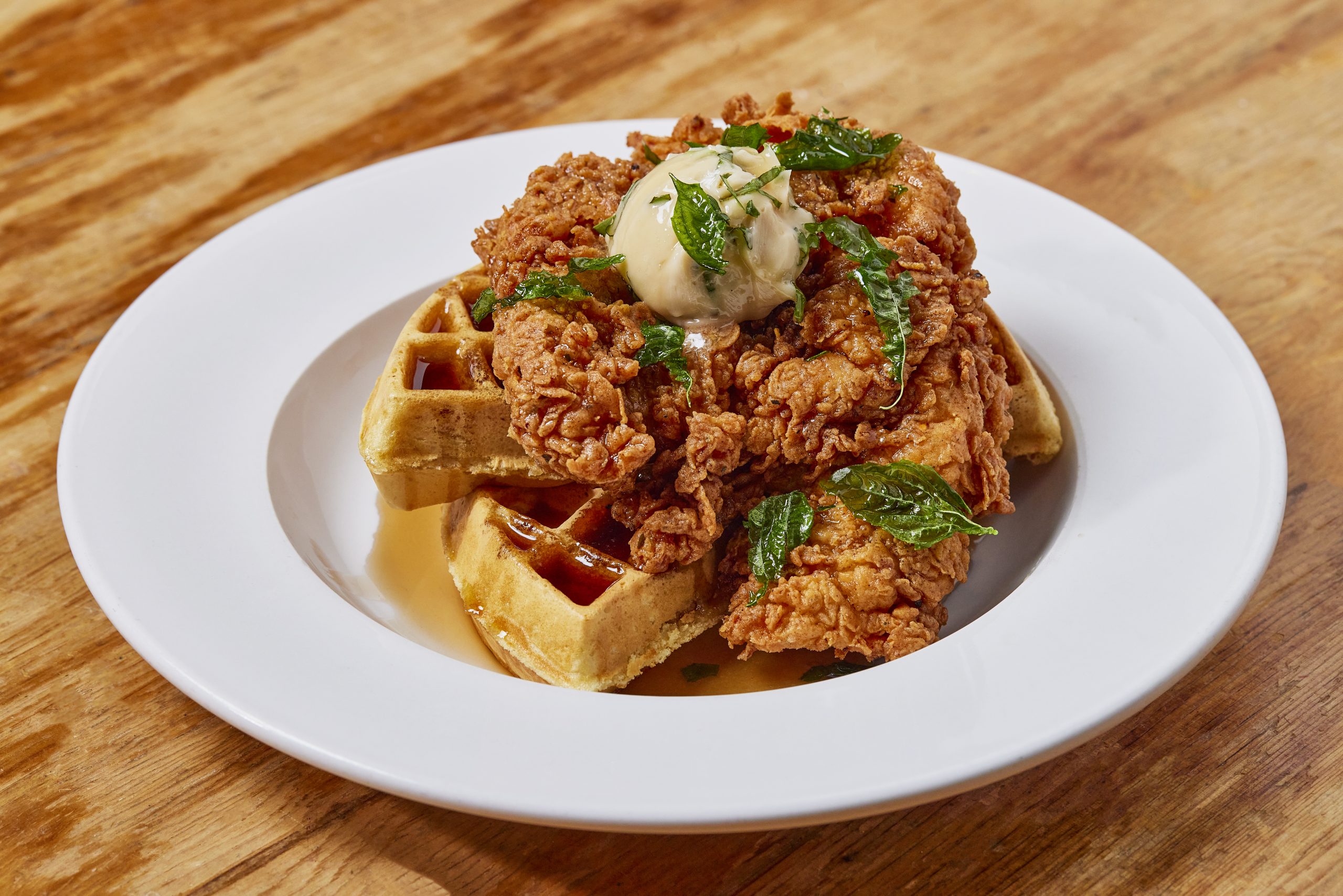 • Silk City Diner Bar & Lounge: Silk City Diner Bar & Lounge, the retro and eclectic bar and lounge with beautiful art and artifact filled outdoor garden, is turning the classic sandwich into a stand-out sammy with a dish ideal for the lover of all things spicy and hot – the Spicy Chicken Sammy ($13) made with Southern-fried (or grilled) chicken, lettuce, tomato, pickles, spicy mayo, served on a sesame bun. Diners can indulge in this sub-with-or-without a side of crispy hand-cut fries.
• The Twisted Tail: The Twisted Tail, the popular Southern-inspired restaurant and bar on Headhouse Square, boasts an exceptional Fried Chicken($19) marinated in rosemary honey and is paired perfectly with sweet potato fries. Guests can sit indoors or outdoors as they dive into this hand-crafted masterpiece.
…
Free Block Party at The Barnes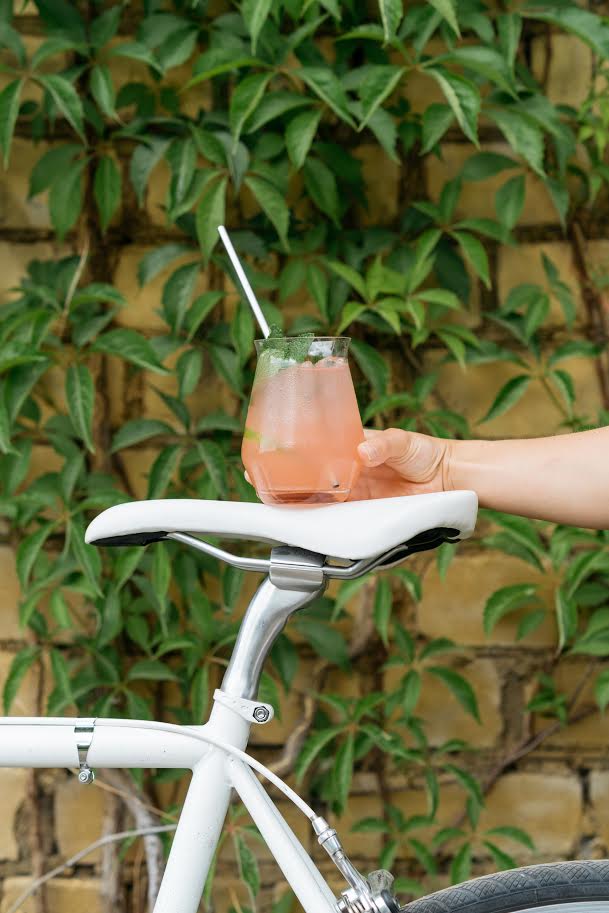 The Barnes Foundation and Constellation Culinary Group are proud to partner with Wawa Welcome America to host a free block party for all ages, celebrating diverse multi-sensory stories with live performances, local food, and drinks.  The Barnes on the Block will take place outside at The Barnes on 20th and 21st streets on Friday, July 2 from 6 pm-10 pm. Admission into the event is FREE and open to the community.
The fun and exciting event will include a variety of local food trucks, a beer garden with multiple bars serving alcoholic and non-alcoholic beverages, wine by the glass options, an assortment of local beers, a chance to sip on their signature Paloma cocktail, and additional non-alcoholic beverages. Outside of the food and beverages, there will be art-making demos, a film screening by BlackStar Film Festival, and live performances by several notable poets, including Philadelphia Poet Laureate Trapeta B. Mayson and Ursula Rucker.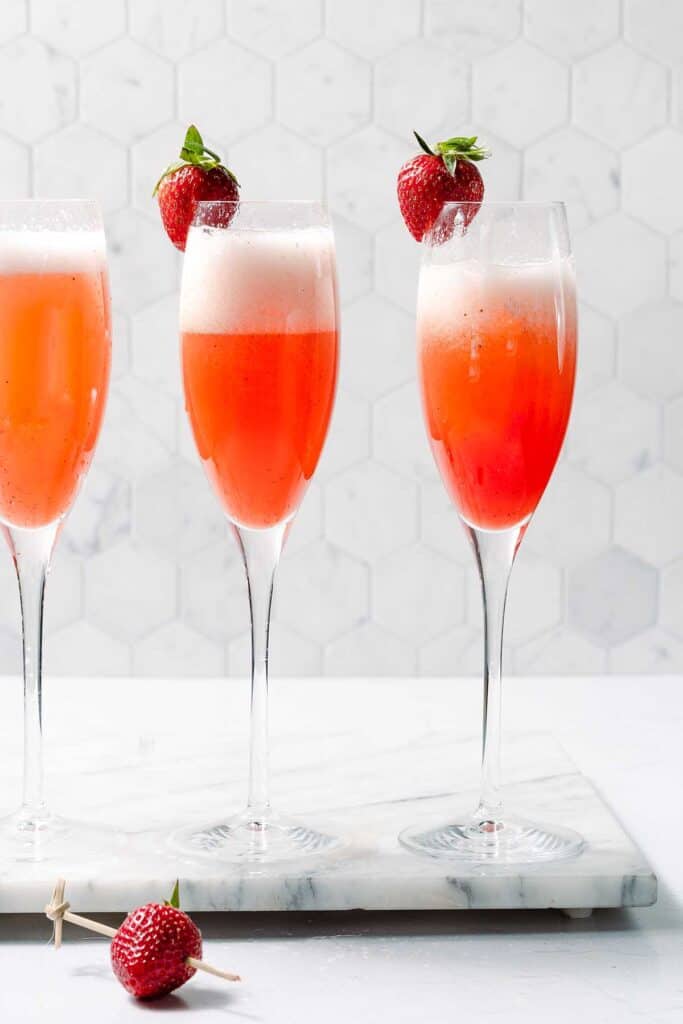 Guests can also enjoy free admission to the Barnes collection and the critically acclaimed Soutine / de Kooning: Conversations in Paint exhibition.
Registration for the event is required for collection and exhibition access, and capacity is limited. Free tickets will be available online beginning at 9 am on Friday, July 2.
 To continue the weekend celebrations, The Garden Restaurant at The Barnes Foundation will be hosting brunch on the fourth of July weekend (Saturday, July 2 and Sunday, July 4) featuring special menu items:
Barnes 4th July Burger  (crispy onions, bbq sauce, cheddar, bacon, fries)
Korean Fried Chicken Wrap (gochujang bbq sauce, pickled vegetable slaw, sweet chili aioli)
Strawberry Lemonade Mimosa
---
You can follow Candis McLean on Twitter (@CandisRMcLean) and e-mail her at [email protected].
Subscribe, rate, and review all Philly Influencer podcasts here. Follow Philly Influencer on Twitter, Facebook, and Instagram.