Center City Restaurant Week 
From Saturday, September 18- Thursday, September 30, Center City Restaurant Week will be taking over the city. This amazing culinary offering is very wallet-friendly and is palate-pleasing. Diners can get access to $25 lunches and $40 dinners through the next two weeks. Whether you're dining indoors, sipping on some rosé outdoors, or taking one of your favorite dishes home, Center City has plenty of options for you.
Many parking facilities will offer reduced rates of $9 or less for Restaurant Week.
Click here for CCD Restaurant Week participants.
Click here for CCD Restaurant Week takeout participants.
…
National Cheeseburger Day
National Cheeseburger Day is on Saturday, September 18. Here's a rundown of the best places in the city to grab a stacked burger, with melting cheese, and amazing toppings.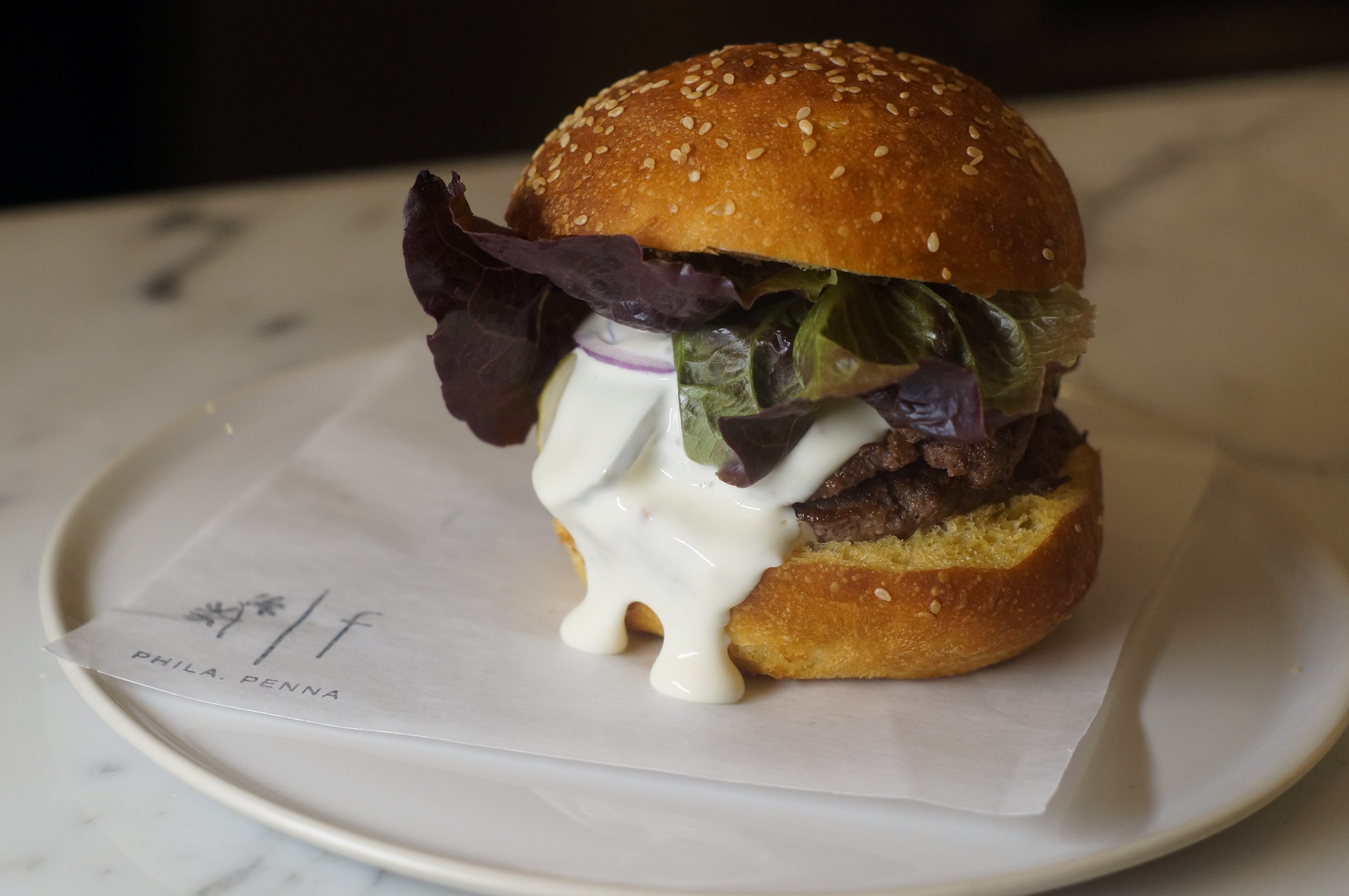 •  Devil's Den: Devil's Den, the South Philly gastropub, has a food menu brimming with artfully crafted traditional pub fare – their House-Made Burger is no exception to that list. Foodies can expect a classic cheeseburger to enjoy on National Cheeseburger Day, composed of an 8 oz. house-made beef patty, American cheese, bacon, lettuce, tomato, and onion, served on a brioche roll, for $13.
• Forsythia: Forsythia, Old City's contemporary French bar and restaurant helmed by Chef Christopher Kearse, boasts an ever-evolving menu of French-forward dishes that rotate by the month, with one constant — the famous Burger Royale($16) which consists of two smashed patties oozing in raclette and their top-secret 'comeback sauce', served with Panisse fries. Available for limited indoor dining, expanded sidewalk seating, and takeaway.
• Grubhouse at The Bourse: Grubhouse at The Bourse, Old City's modern artisanal food hall, offers its signature Hangover Burger ($10), composed of ⅓ lb LaFrieda beef with pork roll, American cheese, fried egg, and chipotle sauce to top off the masterpiece of a sandwich. Available for takeaway and delivery via Grubhub, Doordash, and Caviar.
• MilkBoy: MilkBoy, the iconic Philadelphia-based brand consisting of concepts spanning bars, restaurants, live music venues and a prestigious recording studio, is serving up bodacious cheeseburgers at both of its dining concepts, MilkBoy Philly (Chestnut St) and MilkBoy South Street. MilkBoy Philly, the bar known for offering early service — the kitchen and bar open at 7 am — offers burger lovers a classic Cheeseburger ($13), topped with cheddar cheese, lettuce, onion, tomato, pickle, mayo, and ketchup, as well as a Hangover Burger ($15) with an egg sunny-side-up, smoked bacon, American cheese, fried onions, and chili mayo. Veg-friendly offerings include the Veggie Burger($14), with optional cheddar cheese, lettuce, onion, tomato, pickle, mayo, and ketchup.
Over at MilkBoy South Street, guests can dig into a Cheeseburger ($13)with all the fixings, including cheddar cheese, lettuce, tomato, signature Tommy Sauce, sauteed onion, and bread & butter pickles.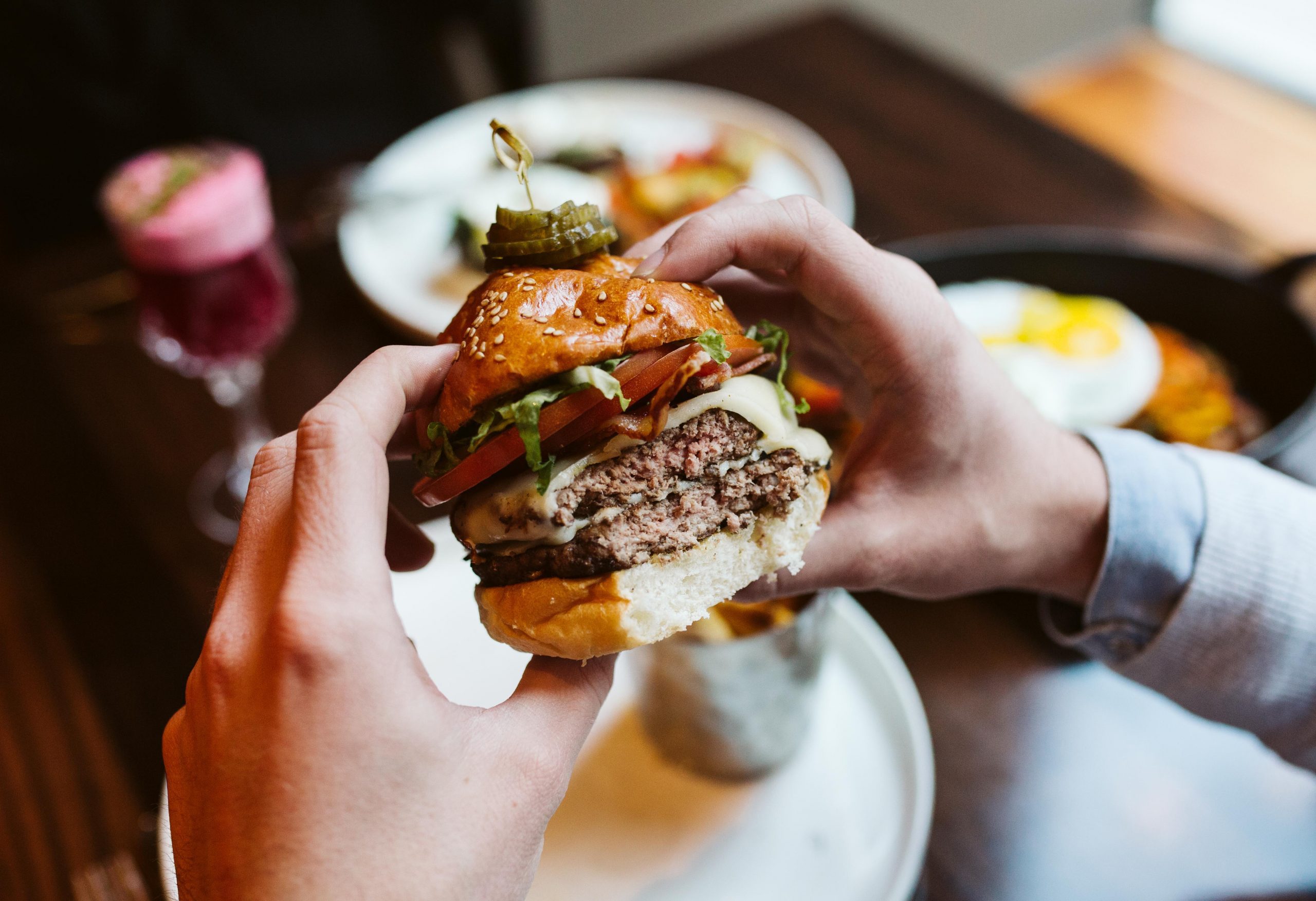 • North 3rd: North 3rd, Northern Liberties' new American bar and grill, has two ridiculously delicious, creative takes on the traditional cheeseburger on their dinner and brunch menu including the Philly Hot Burger ($16) with provolone cheese, bacon, arugula, roasted long hot, hoagie spread, and special sauce, and the Sesame & Ginger Spiced Tuna Burger($15) with miso greens, wasabi mayo, on Martin's roll. Diners can enjoy these sandwiches with a choice of hand-cut fries and pickles, or substitute a house salad for an additional $3.
• Pub on Passyunk East (POPE): Pub on Passyunk East (POPE) on East Passyunk Avenue, home to more than 160 independently-owned businesses in South Philadelphia, is no stranger to cranking out delicious, mouthwatering cheeseburgers to a crowd of locals and visitors at the popular Philadelphia pub. POPE offers the signature P.O.P.E. Burger($13.50) crafted with an 8 oz. Black Angus burger, fried green tomato, grilled red onion, aged cheddar cheese, and basil mayo, served with a side of French fries. Additionally, a veg-friendly, equally as tasty option is the Veggie P.O.P.E. Burger ($12) composed of Kasha patty with fried green tomato, grilled red onion, aged cheddar cheese, and basil mayo.
• Red Owl Tavern: Red Owl Tavern, the neighborly yet sophisticated tavern adjacent to Independence Mall, offers burger-lovers a toppling Tavern Burger($20) with lettuce, tomato, onion, and cheddar cheese — Or, with additional add-ons of applewood smoked bacon (+$3) or avocado (+$4). Guests can choose between a side of fries or salad, or, upgrade to truffle fries for an additional $5.
• Royal Boucherie: Royal Boucherie, Old City's American brasserie specializing in French-style cuisine, boasts an elevated take on the classic cheeseburger — which just so happens to be a fan-favorite amongst local foodies — with their Grass-Fed Boucherie Burger with bone marrow, watercress, and gruyere cheese ($18) with the optional add on of bacon for $2, served with French fries.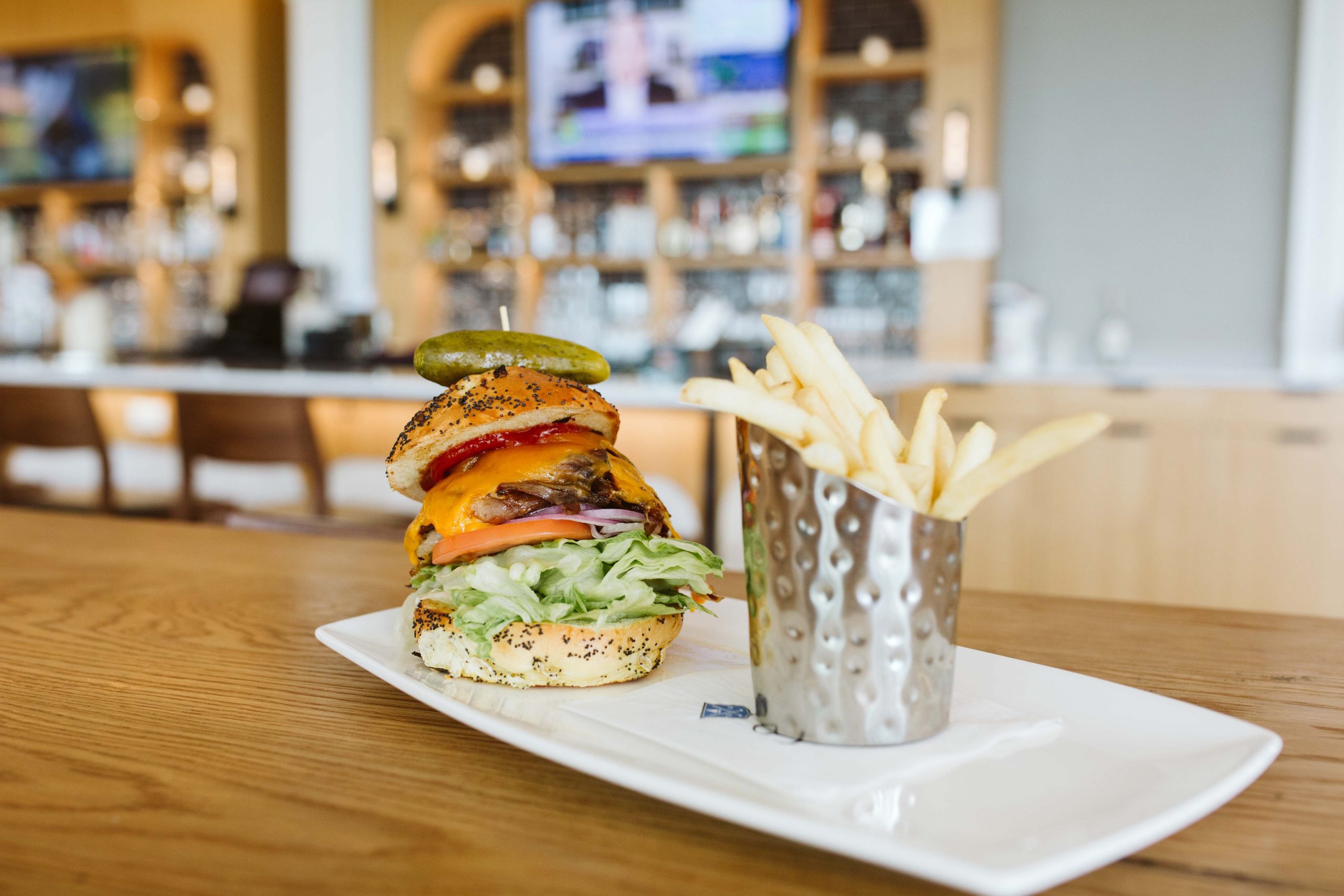 • Sabrina's Café: Sabrina's Café, the locally grown group of popular breakfast, lunch, and (in one case) dinner restaurants, is serving up three juicy and delicious burgers including the Build Your Own Burger with lettuce, tomato, and choice of three toppings, the Santa Fe Turkey Burger with jalapeno, corn, black beans, and tomato, topped with cheddar jack cheese, pickled onion, pickled onion, and chipotle-ranch sauce, and the House Burger composed of Angus beef, "Big Spence" sauce, buttermilk fried onions, leaf lettuce, and sliced tomatoes and an over-easy egg on a brioche roll.
•  Seaview Hotel & Golf Club: Seaview Hotel & Golf Club, the New Jersey Shore's quintessential resort located only a 50-minute drive from Center City, offers foodies not one, but two juicy, toppling sandwiches with the Seaview Burger ($17) composed of pork roll, fried egg, American cheese, lettuce, tomato, and onion, served on a brioche roll, as well as The Burger($16) prepared with bacon, cheddar cheese, L.T.O. on brioche.
• Silk City Diner: Silk City Diner, the retro and eclectic bar and lounge with beautiful art and artifact-filled outdoor garden, has burgers perfect for both meat-eaters and herbivores: The Silk Burger($8) is a 4 oz. beef patty topped with cooper sharp cheese, lettuce, tomato, onion, pickles, thousand island, served on a Martin's potato bun, and the Impossible Burger($10) comes with a 4oz patty, shredded lettuce, tomato, onion, pickle, vegan thousand island dressing, served piping hot on a vegan sweet potato bun. For both of these sizzling sandwiches, guests can add a patty for an additional $4.
• Stella of New Hope: Stella of New Hope, Bucks County's modern American restaurant overlooking the Delaware River, offers locals and tourists killer waterfront views, and an exceptional array of offerings such as the hearty Stella Burger($16) composed of a double patty, American cheese, lettuce, red onion, tomato, on a potato roll, served with French fries, available on the weekend brunch menu.
• Square 1682: Square 1682, the modern American kitchen located at the intersection of 17 and Sansom streets, boasts a premier staple amongst the bevy of delicious brunch offerings with the Wagyu Burger ($18) composed of a double bacon cheeseburger, cooper sharp, hickory bacon, and served with fries – available for just $8 during brunch service from 9 am – 2 pm in honor of National Cheeseburger Day.
• The Twisted Tail: The Twisted Tail, the popular Southern-inspired restaurant and bar on Headhouse Square, puts a twist on the classic cheeseburger with The Twisted Burger ($14) crafted with bacon, blue cheese, and bourbon BBQ sauce, available on the popular brunch menu.
• Urban Farmer: Urban Farmer, Logan Square's modern American steakhouse, offers foodies an elevated, gourmet sandwich in The Farm Burger ($16) with white cheddar, aioli, served on a house-made English muffin. Indulge in this masterpiece for brunch or dinner service, available indoors at limited capacity, and outdoor on Urban Farmer's sweeping patio overlooking the Benjamin Franklin Parkway.
…
Where to Watch the Eagles
Football season is back! Get ready to bleed green with some of the best Philadelphia restaurants and bars. Here's a list of some spectacular game day grub, watch parties, football specials, and season features. 
• Craft Hall: Philadelphia's largest football venue and family-friendly venue, Craft Hall, is back for football season with house-made brews, a brand-new BBQ menu, and the biggest indoor seating in the city. The game will be on with the sound throughout the entire facility.  This 35,000 square foot location is equipped with two projection screens, bars, and floors and 8 HD TV's throughout, leaving every spot the perfect spot for an ice-cold brew and view of the game. During all Philadelphia sports games, Craft Hall will be offering special menu items such as smoked mango habanero wings, mushrooms pizza, and your soon-to-be go to cheat day item the nacho fries, which includes cheddar cheese, pico de gallo, brisket, and sour cream all stacked over crispy french fries. Wash all these items down with $15 beer pitchers or Craft Hall's newest special signature cocktail the #BIRDGANG (Bacardi silver, melon liqueur, cucumber puree, sprite, lime for $8).
• El Camino: El Camino will offer the game on the big screens inside and outside for indoor viewings. The sound will be kicked up and the drinks will be flowing. Don't miss heated covered outdoor dining that even includes heated seats for red hot game day action. Look for signature BBQ and Tex Mex cuisine, cocktails, and 30+ choices of beers in draft, cans, and bottles. Sunday football specials this season include: $5 bites (rotating weekly) and $4 cans and drafts every from 1 pm to 10 pm.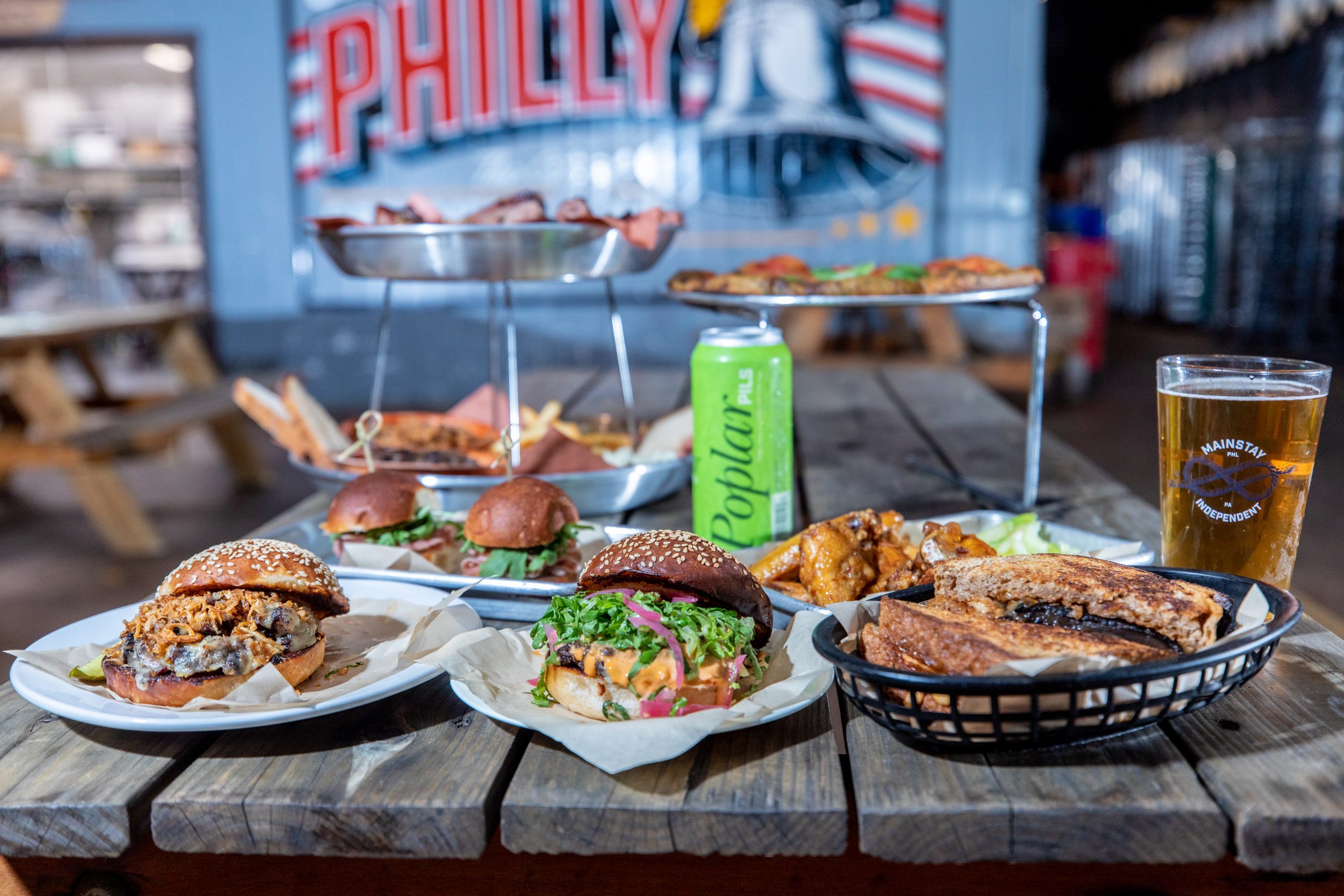 • Evil Genius Beer Company: Catch the game in Fishtown on a giant projection wall and on the HD flat screens above the bar at Evil Genius.  There are countless varieties on draft during games you can only enjoy at Evil Genius Beer Company's bar and tasting lab (including ones with funny names). Table packages for the season are available. Each package includes two apps and beers per person with a table in front of the big screen.  A table for two is $50 and a table for four for $100. Guests will also get happy hour pricing for anything else the table wants to order. If you don't want a table package, but still want to come for open seating, it's happy hour pricing. The deal hours include: is $5 draft beer, $5 wine, $5 cider, and $4 select apps. Evil Genius also offers special table packages and features for Penn State games on Saturdays.
•  Germantown Garden Grill: Germantown Garden Grill, the city's only open-air steakhouse, is the Philly sports game day spot to be. Enjoy poolside tables and oversize HD TVs with the sound on for Sunday Eagles games. There are food and drink specials and features throughout the season. The menu includes everything from big cuts of steak, to the red hot buffalo goodness, Hunnies Crispy Chicken, and everything in between. Look for beers on draft and bottle, game day cocktails, hot drinks, and more. Specials include $20 for a bucket of five beers, assorted Two Robbers, $12 house margaritas, $5 Espolon shots with beer purchase, and more.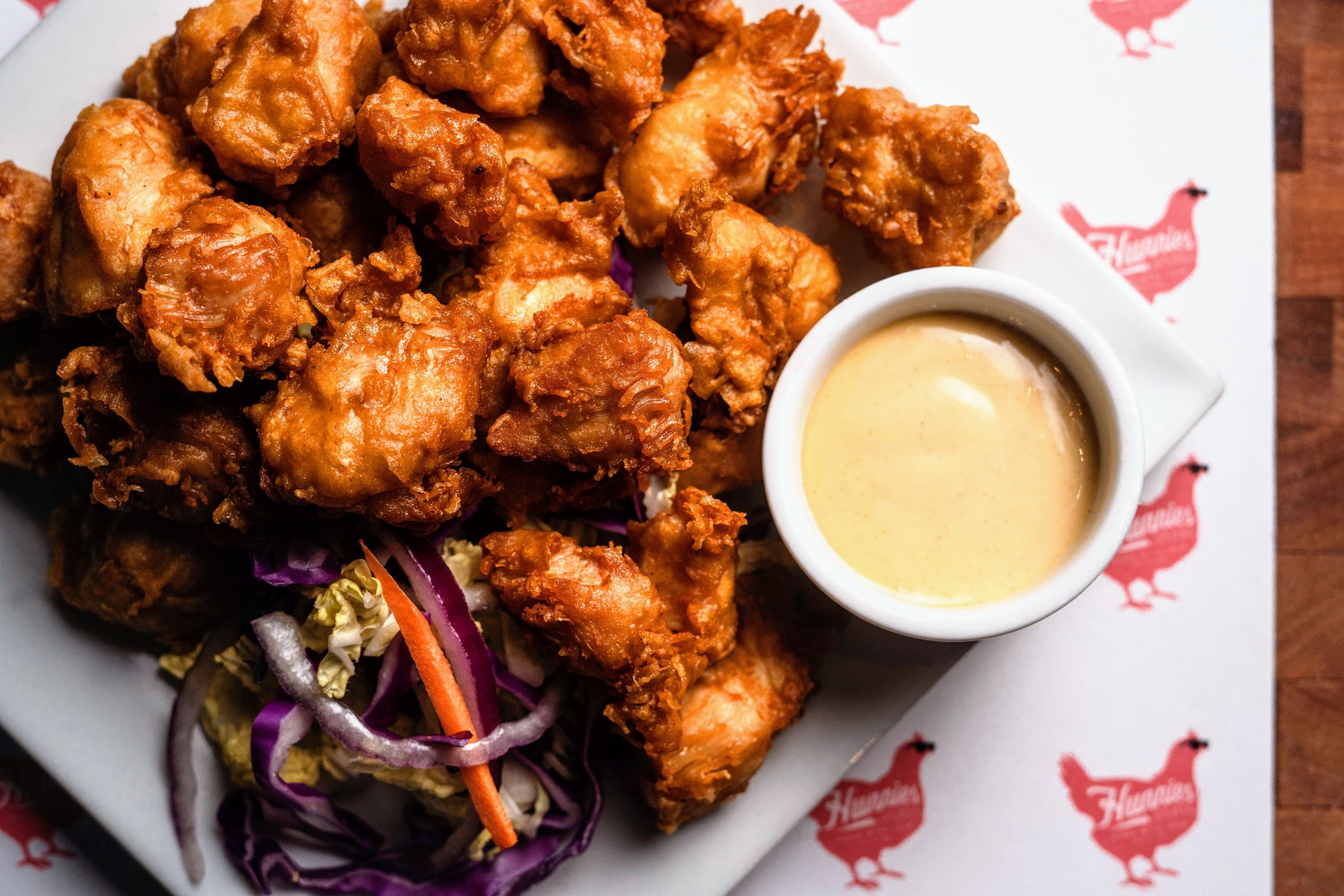 •  Hawthornes Beer Cafe: Enjoy the game at Hawthornes in the massive outdoor Beer Garden with $5 local drafts, and $8 cocktails. Hawthornes will also be airing games at the bar. Brunch and the Birds, what more could you ask for? Sunday football brunch cocktails include Sideline Seats (Brandy, Midori, lime, and 7Up), Boozy bird (scotch, Bianco vermouth, and an absinthe rinse down), and Mi-bro-sa (pressed orange juice and beer).
• Parx Casino Sportsbook and Liberty Bell Beer Garden: This is the only place in America to watch all the game day action on the country's first 155 foot TV screen. Head to Parx Casino for game day action in the Parx Casino Sportsbook with a dazzling 7,400 square foot space that features a sweeping 155 foot HD media wall that can show up to 36 games all at the same time. Additionally, the sleek state-of-the-art space features 196 seats, three VIP areas, plus a 38' x 14' bar with 38 seats and a dramatic four-tier light design hanging from above. Don't miss the big game at Liberty Bell Beer Garden in the giant indoor-outdoor beer garden with glass ceiling panels and retracting sidewalls. Enjoy a rotating selection of all-American craft beers, wines, and specialty cocktails at their all-season patio with a fire pit. Featuring signature chef-inspired dishes and pub fare. The roomy 7,600-square-foot space features socially distanced tables – and is adjacent to two patios featuring greenery, modern furniture, and 10-foot long fire pits. For game days, there are two giant LED TV walls in the beer garden and there are sports-betting kiosks for those who want to place a wager.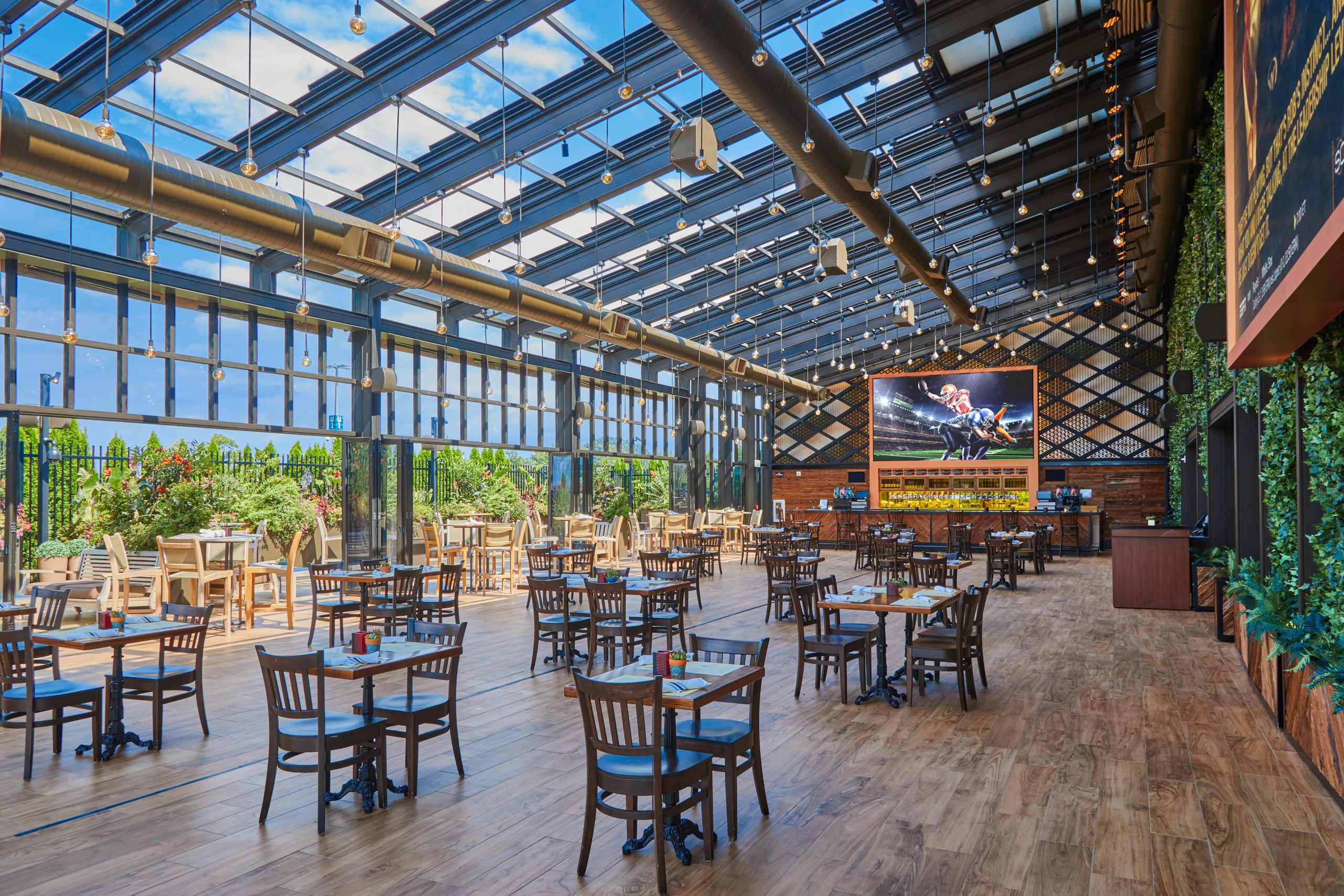 • SET NoLibs: Northern Liberties restaurant and sports bar, Set NoLibs, is the city's hottest spot for Eagles day action. With giant big-screen televisions throughout the entire dining room, plus access to televisions in the covered dining tents and at the outdoor streetery, this is the place you want to be. Here you'll find food and drink specials for your entire squad. The sound will be blasting for all Eagles games and for soccer matches (upon request). Some Specials for this season include:
NFL
$20 Beer Buckets (5 bottles)
$22 Seltzer Buckets (5 cans)
$5 Draught Beer
$8 Green Tea shot
$8 Springrolls (jalapeno Springrolls + Beyond Springrolls)
$10 Mac N Cheese
Premier League
$10 Bloody Mary
$22 seltzer Bucket
$5 Draught Beer
$4 Corona + Heineken Bottles
$10 Tacos (3 Tacos per order)
Private viewing parties are available for both the Premier league and NFL. There's a $750 minimum (deposit required) for the NFL and it comes with 1 bottle of premium liquor, guacamole, and chips. There is a $500 minimum (deposit required) private viewing for the Premier League.
• Sonny's Cocktail Joint: Sonnys Cocktail Joint, Philly's brand-new neighborhood feel-good bar, is airing Eagles games rain or shine in their backyard. You can watch the Birds on their drop-down projector screen. Inside, look for the game on four big-screen TVs with surround sound. Snag game day eats from Chef D. Demarco, as well as ice-cold beers, draft cocktails, and Eagles-inspired cocktails. Food and drink specials include $6 Jim Beam Highballs, $5 Bancroft from 2nd District Brewing, Pizza Bagel Bites, and Sausage & Pepper Sliders.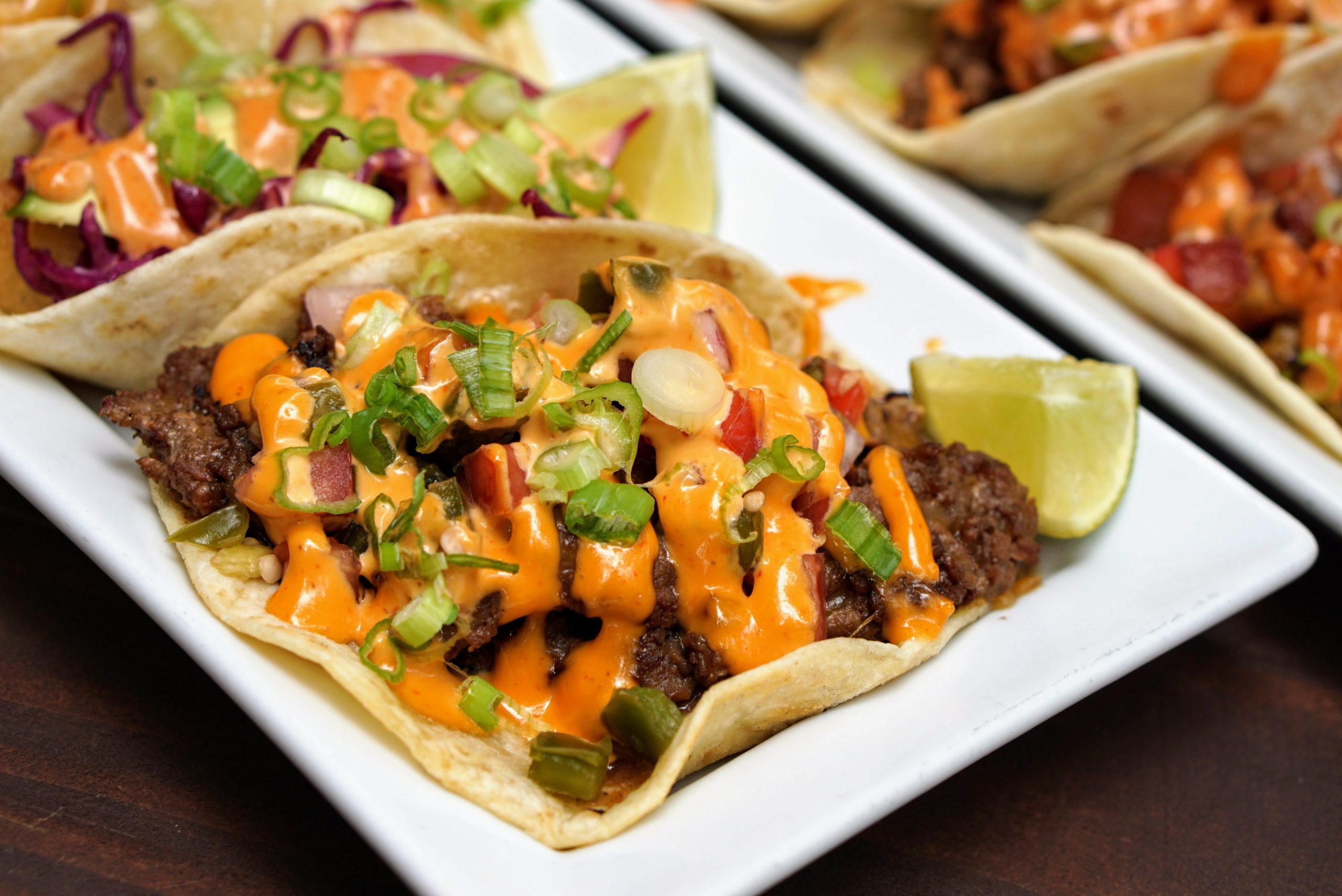 • Tradesman's and BRU Craft & Wurst: Craft Concepts Group delivers the best venues for Eagles action this football season with Tradesman's and BRU Craft & Wurst. At Tradesman's, watch the game in four different spaces, two different levels, and on multiple HDTVs. There's also a giant ten-foot media wall about the main bar. Don't forget about the premium sidewalk window seats where you can enjoy the nice weather and watch the game through the custom open-to-the-bar windows. Tradesman's will offer $5 All Day IPA drafts and $25 Solid Gold Buckets with five cans per bucket. At BRU, watch the game from on the 105-inch projection wall and on the 8 HD flat-screen TVs above the bar. They have 39 beers on tap and are serving up German fare.  BRU also offers $25 beer towers with a rotating selection of draft options. On Juniper Street, Tradesman's and BRU will host outdoor block parties all season long with two giant televisions on each end of the sprawling outside parklette and streetery. Both restaurants will offer wing features and other specials during the season.
• Vesper Center City: Vesper Center City is back open in time for fall football as one of the very top spots in the region for Eagles fans. On Sundays for football and Birds action, check out Spiked starting at 11:30 am each week. Spiked also returns on Monday and Thursday nights when there is an Eagles game. Spiked is Center City Philadelphia's biggest Sunday party with live DJ entertainment, dancers, and pyrotechnics in a lively atmosphere that spans three floors. There is no cover charge to get in, and they will be showing all local broadcasted games on the 36 65-inch televisions, including three four-panel big screens. Games will be shown on all three floors as well to allow ample room for game day action.
Spiked Drink Specials:
$8 Titos ($200 btl)
$8 Espolon ($200 btl)
$10 Patron ($275 btl)
$8 (Bleed) Green Tea ($175 btl)
Menu Items:
$11 Cheesesteak Spring Roll w/truffle cheese dip
$12 Inside out Sushi (smoked salmon, nori, cucumbers, soy glaze)
$9 Pigs In Blanket (topped with black sesame and served with a tomato puree)
$13 Pork Sandwich (braised pork, "guaca-mame", brioche)
$12 Double Fried Wings (Gochujang buffalo sauce)
$10 Dumplings (shrimp and spam, pan-fried)
$14 Nachos (pulled pork, spicy whiz, guacamole)
$12 Shrimp Tacos (garlic grilled shrimp, cabbage slaw, pickled red onion, salsa verde)
$13 Bahn Mi (lemongrass marinated pork, pickled carrots, daikon, ciabatta)
…
Also, this Sunday, September 19, the Philly Pretzel Factory Truck will be claiming space within Lot H during the Eagles tailgate before the game begins. This means that as soon as fans have the opportunity to tailgate, they'll be able to enjoy some classic Philadelphia soft pretzels.
…
Dolce Italian Opens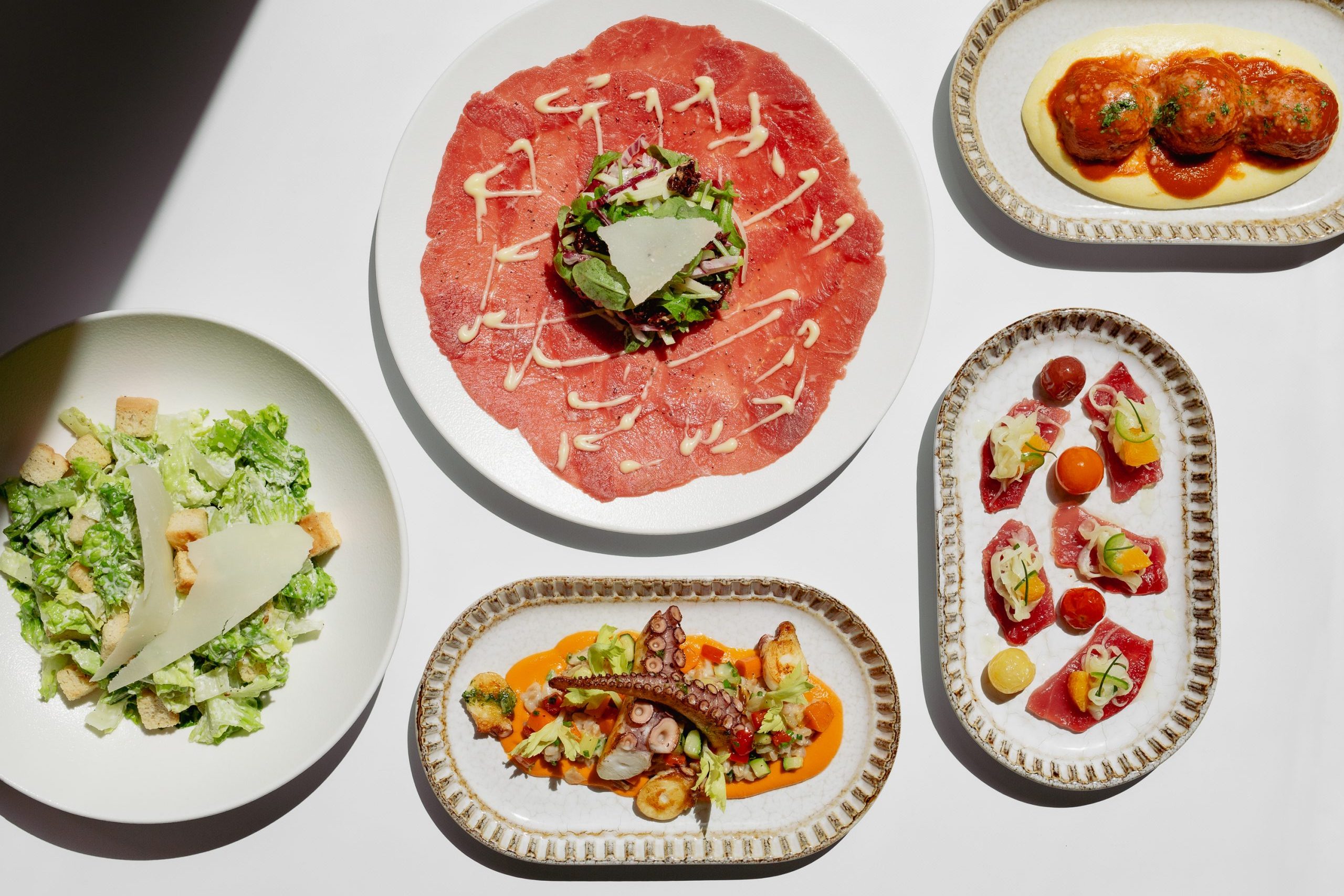 LDV Hospitality, the internationally-recognized hospitality group known for its authentic and unique restaurant and cocktail bar experiences, is proud to announce the opening of Dolce Italian – the hospitality group's second restaurant concept to hit Philadelphia. Bringing elevated, yet approachable Italian cuisine to Center City, Dolce Italian is located at 1439 Chestnut Street, housed on the ground floor of the new W Hotel Philadelphia.
Led by Executive Chef Terry White, a nationally renowned chef within the Philadelphia culinary scene, Dolce Italian will be open for breakfast, lunch and dinner, serving authentic and seasonally inspired Italian dishes. Breakfast highlights include the Lemon Ricotta Pancakes, Savory Croissant and Egg White Frittata paired with a bold Cappuccino or Latte.  For lunch, the Startufata pizza, Risotto Al Frutti di Mare and Eggplant Parmigiana, are among the favorites.  And, in the evening, signature plates like Veal Milanese, Whole Branzino and Veal Ossobucco Tortelli headline the menu.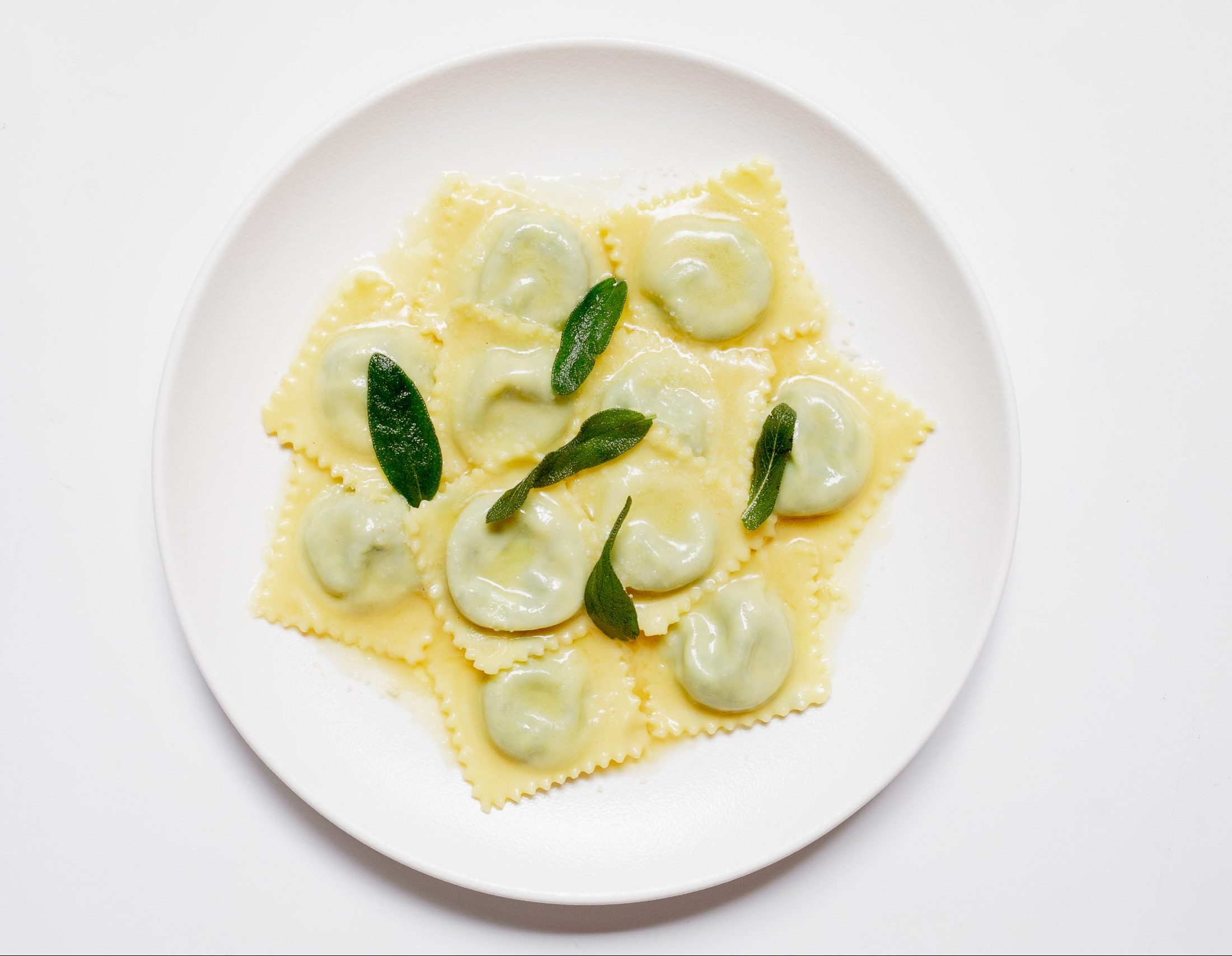 "We're thrilled to finally open our doors to guests in Philadelphia," says Chef White, previously with LDV Hospitality at Dolce Mare in Atlantic City. "This concept delivers a unique offering and contemporary environment that will complement the city's robust culinary scene."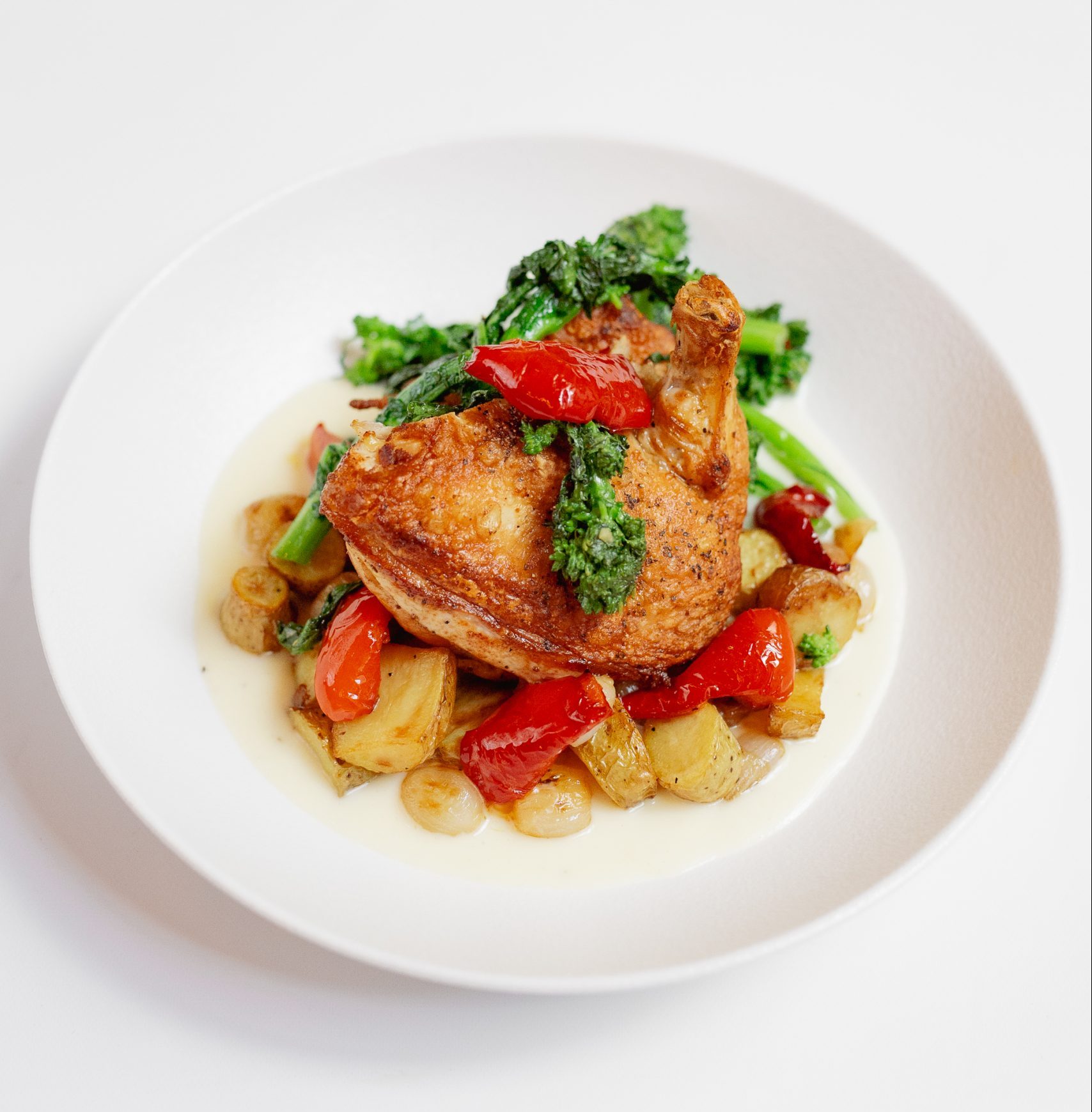 Executive Chef Paolo Dorigato brings to each restaurant his lifetime of culinary passion, driven by his upbringing in Trentino, Italy, coupled with international experience at legendary restaurants including Le Cirque and Cipriani. Dorigato expresses Italian cuisine in its purest form with his simple yet bold, authentic, and seasonal menus. Signature Dolce classics range from handcrafted pastas to elegant seafood risotto, meatballs over creamy polenta, and a selection of specialty Neapolitan pizzas. The bar showcases an extensive wine list and specialty cocktails such as a barrel-aged Negroni and Aperol Spritz.
Visible from the street, the bar aims to connect the restaurant with the vibrancy of Center City, featuring espresso and coffee service by-day and specialty Italian-inspired aperitifs, cocktails, and digestifs by night.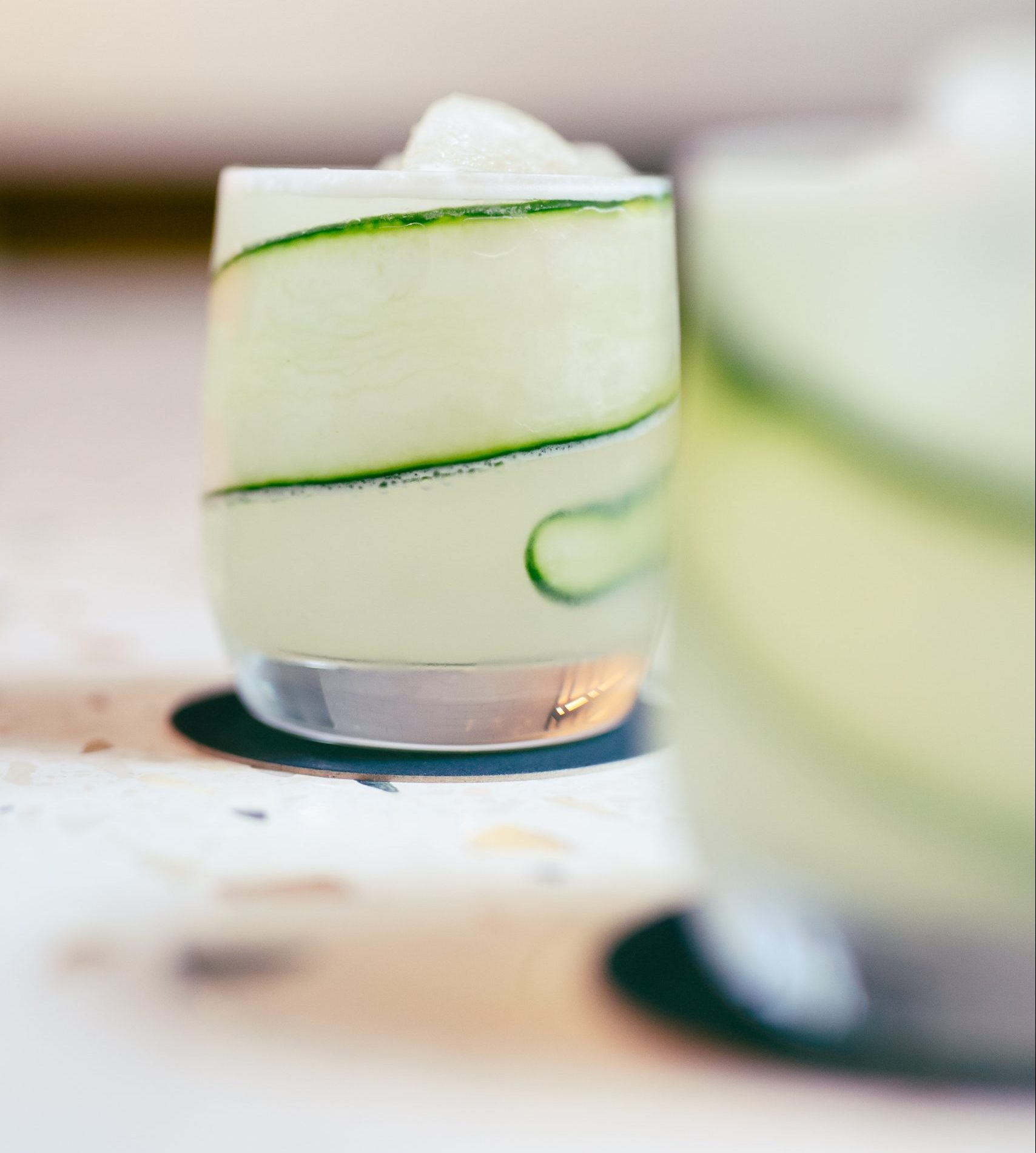 "Dolce's interior is equally as approachable as its menu. Complementary, yet distinct from the hotel experience, the mid-century classic Italian design of the space speaks to the timeless narrative of the restaurant concept," says Lynn Rinaldi, General Manager at Dolce Italian. "The choice of materials are all localized nods to Philadelphia, while signature accents showcase a more contemporary influence."
The restaurant's indoor seating can accommodate 127 guests (as COVID-19 restrictions allow), in addition to a private dining space that can accommodate up to 12 seated guests. Designed by Chris Sheffield of SL Design, the dining room offers a curated collection of mid-century modern furniture in a bright and energetic space, creating a communal and convivial dining experience.  In 2012, Dolce Italian opened its first location in South Beach at the Gale Hotel, where it received a three-star review from the Miami Herald. Dolce Miami was also awarded "Best New Restaurant" in 2015.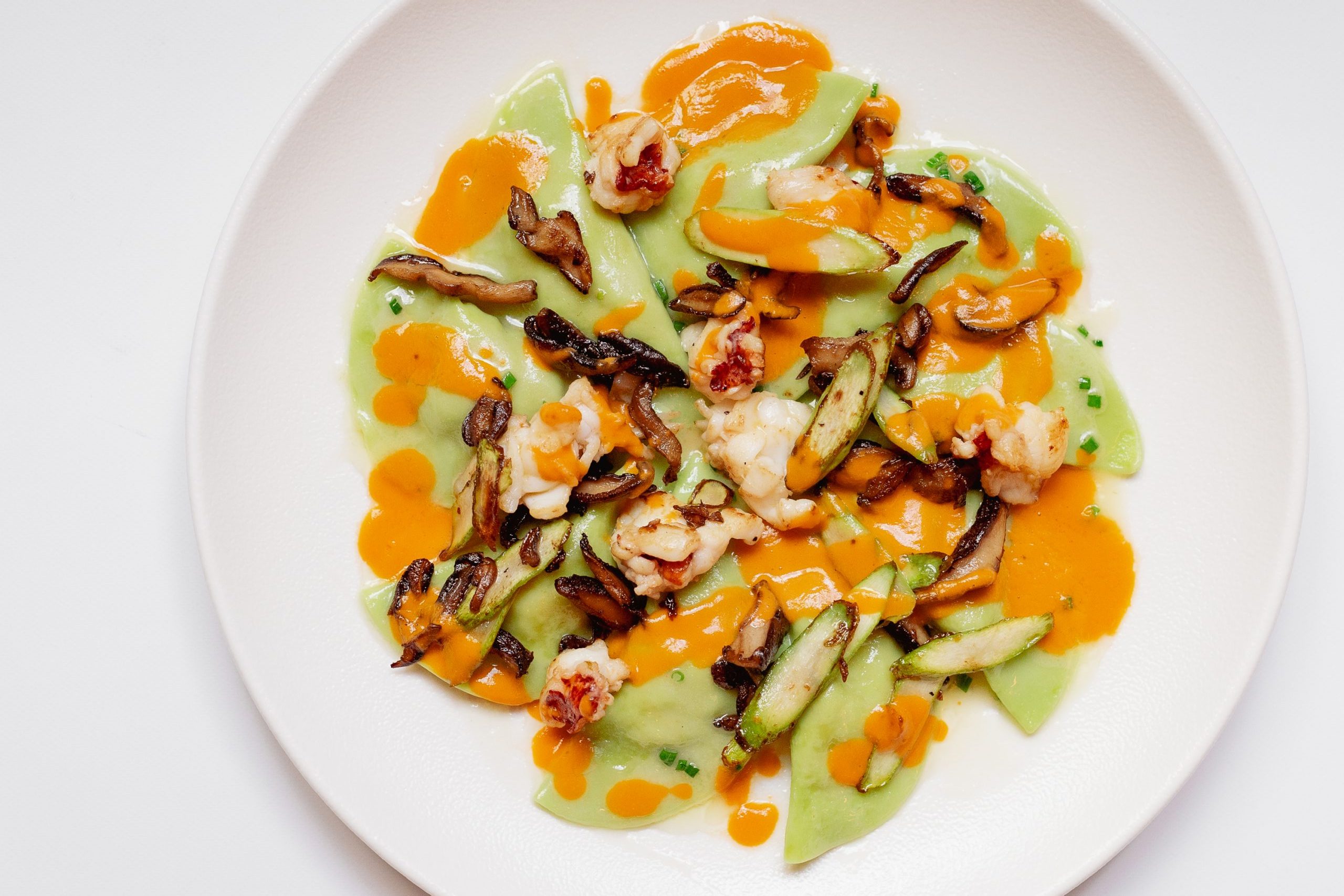 Breakfast, lunch, and dinner are served Tuesdays – Saturdays from 7:00 am-9:30 pm with a limited Pizza & Antipasti Menu available at the bar from 3 pm-5 pm.  Breakfast and lunch are available on Sundays from 7 am-2:30 pm.
Reservations can be made via OpenTable or directly through Dolce Italian's website at dolceitalianrestaurant.com.
For more information, follow @dolce_italian on Instagram.
---
You can follow Candis McLean on Twitter (@CandisRMcLean) and e-mail her at [email protected].
Subscribe, rate, and review all Philly Influencer podcasts here. Follow Philly Influencer on Twitter, Facebook, and Instagram.