Each weekend, we will post some of the most unique social and cultural places to visit in addition to exciting events in and around the Philly area. We call it Philly Influencer's Weekend Picks. If you attend any of these places or events, let us know how it went! Tweet us or email us at [email protected].
 1. Dine Latino Restaurant Week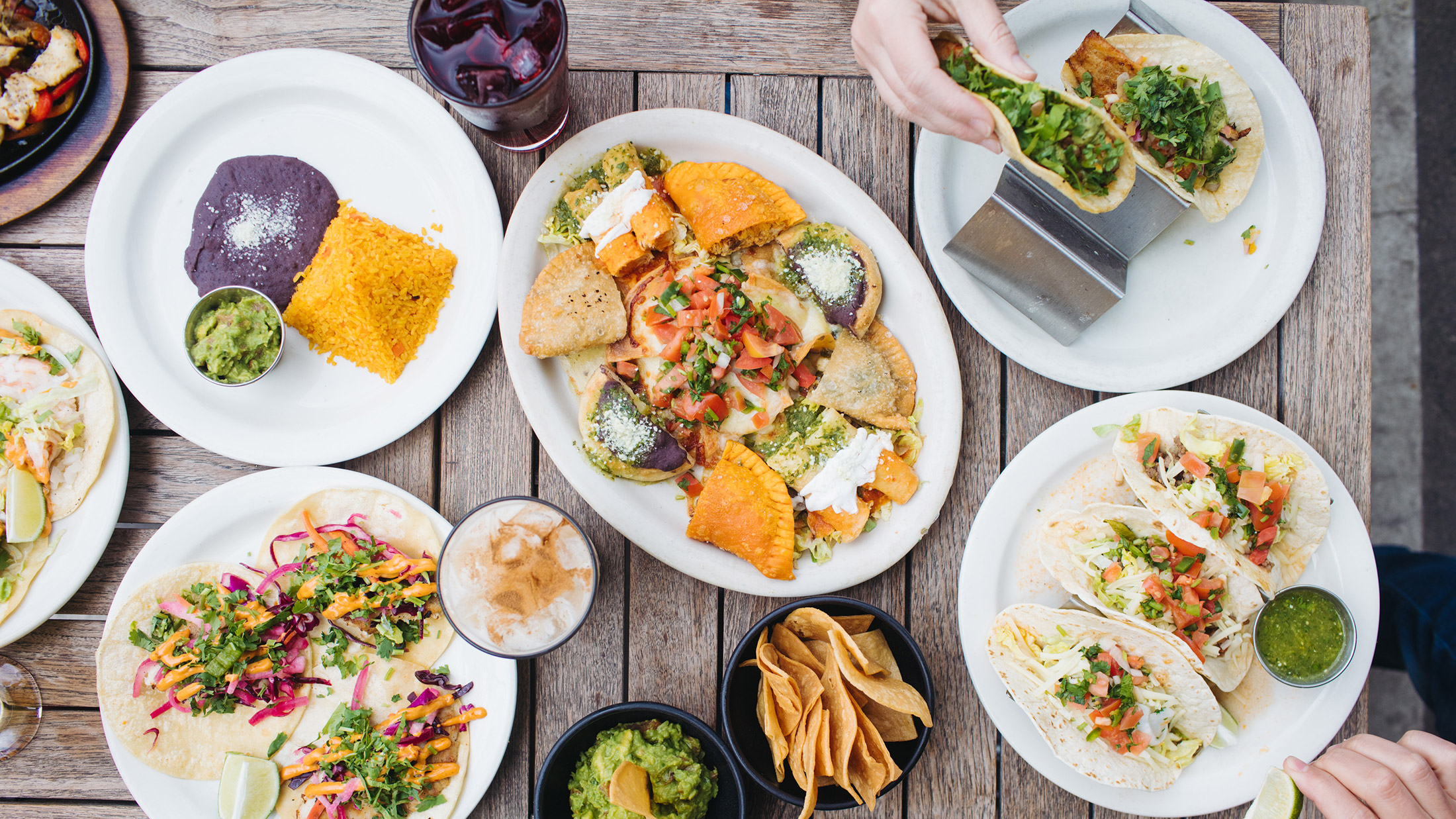 Where: Various locations
When: Runs through Friday, October 15
The Greater Philadelphia Hispanic Chamber of Commerce's (GPHCC) Dine Latino Restaurant Week, runs through Friday, October 15. The restaurant week comes at the close of Hispanic Heritage Month, encouraging patrons of all palettes to embrace the bold flavors of Latin cuisine. Patrons can get one (1) complimentary appetizer or dessert with the purchase of two (2) dinner entrees. The promotion takes place during dinner service only, with options for takeout, delivery, and indoor/outdoor dining at various participating restaurants.
Dine Latino Restaurant Week is part of the GPHCC's larger R+ campaign which was designed to support the growth and development of Latino-owned businesses during this extremely challenging economy, by providing access to resources, expert advice, networks and educational opportunities. The GPHCC's mission through Dine Latino is to cultivate new opportunities for Latino restaurant owners through driving new and regular patrons to explore their offerings and celebrating the region's Latino culture.
For more information, click here.
…
2. Get Ready for the Annual Boo at the Zoo Halloween Extravaganza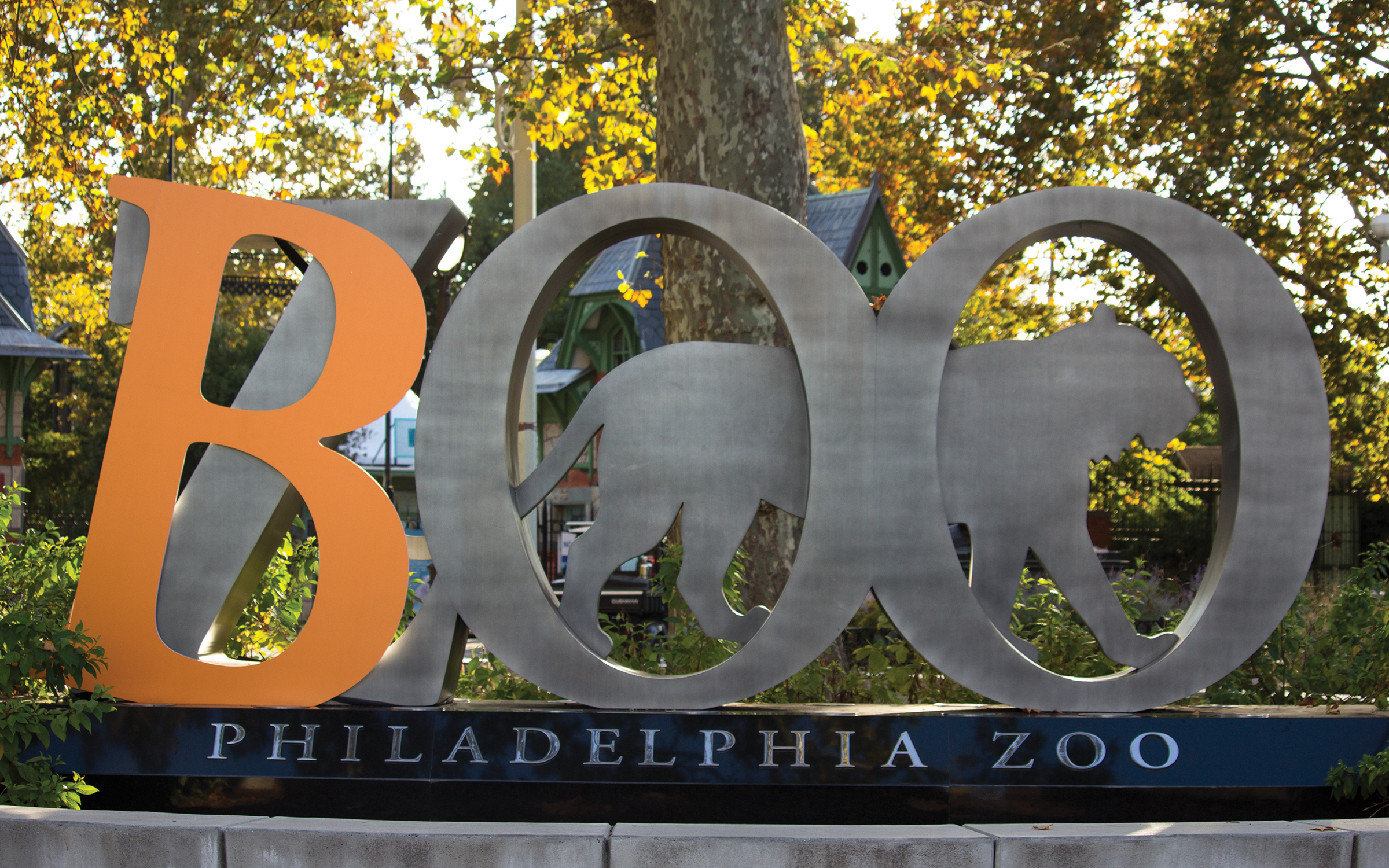 Where: Philadelphia Zoo | 3400 W. Girard Ave
When: Various times
It's not Halloween without Boo at the Zoo! Join Philadelphia Zoo for three spooky weekends (October 16-17, 23-24, 29-31) for this annual fall extravaganza. Guests are encouraged to come in costume, explore the Zoo during the beautiful autumn season and enjoy festive fall offerings for purchase. Get ready for some tricks, more treats and lots of excitement at this yearly Halloween celebration, including candy around the Zoo. Come dressed in your favorite costume, enjoy seasonal décor, photo opportunities, festive fall offerings and have a spooktacular time.
As a special treat to pair with Boo at the Zoo, and by popular demand, BIG TIME has been extended to October 31st.  Guests can celebrate Halloween and visit dinosaurs all in one day.
For more information, click here.
…
3. DesignPhiladelphia
Where: Cherry Street Pier | 121 N. Columbus Blvd
When: Runs through Sunday, October 17
Now well over a decade old, DesignPhiladelphia has become one of the largest design festivals in the country. The showcase celebrates the historic role of design in the region while displaying the innovation yet to come. Stop by many of the various events over the next two weekends.
For more information, click here.
…
4. Get Excited about Paleopalooza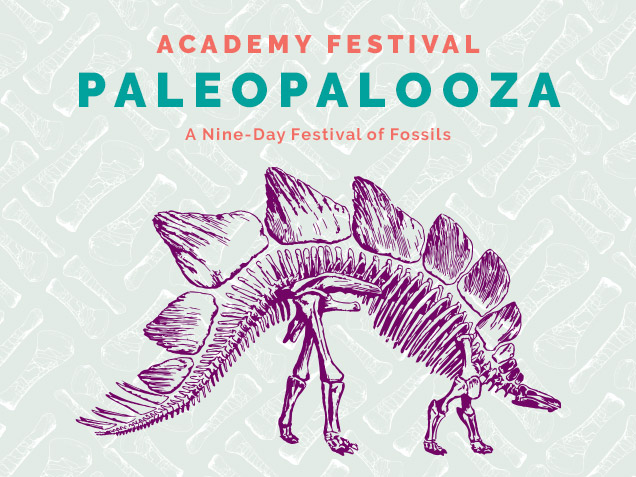 Where: Academy of Natural Sciences of Drexel University | 1900 Benjamin Franklin Pkwy
When: Saturday, October 16 and Saturday, October 23-Sunday, October 24
Paleopalooza is back at the Academy of Natural Sciences of Drexel University with a Mesozoic mix of virtual and in-person programming over a wild week. From hands-on workshops to digital drawing classes to fossil exploration stations, there's something for paleo fans of all ages to enjoy at the museum and online. Dino-mite activities begin Saturday, Oct. 16, with in-person and virtual programs leading up to all-day in-person fun and exploration Saturday and Sunday, Oct. 23 and 24. Visitors will meet Academy paleontologists and examine the interesting specimens they're working on; take a guided tour of Dinosaur Hall and learn its secrets; make-and-take a Cretaceous craft; learn about current research and discover how the ancient world is still all around us.
For more information, click here.
…
5. Philly Music Fest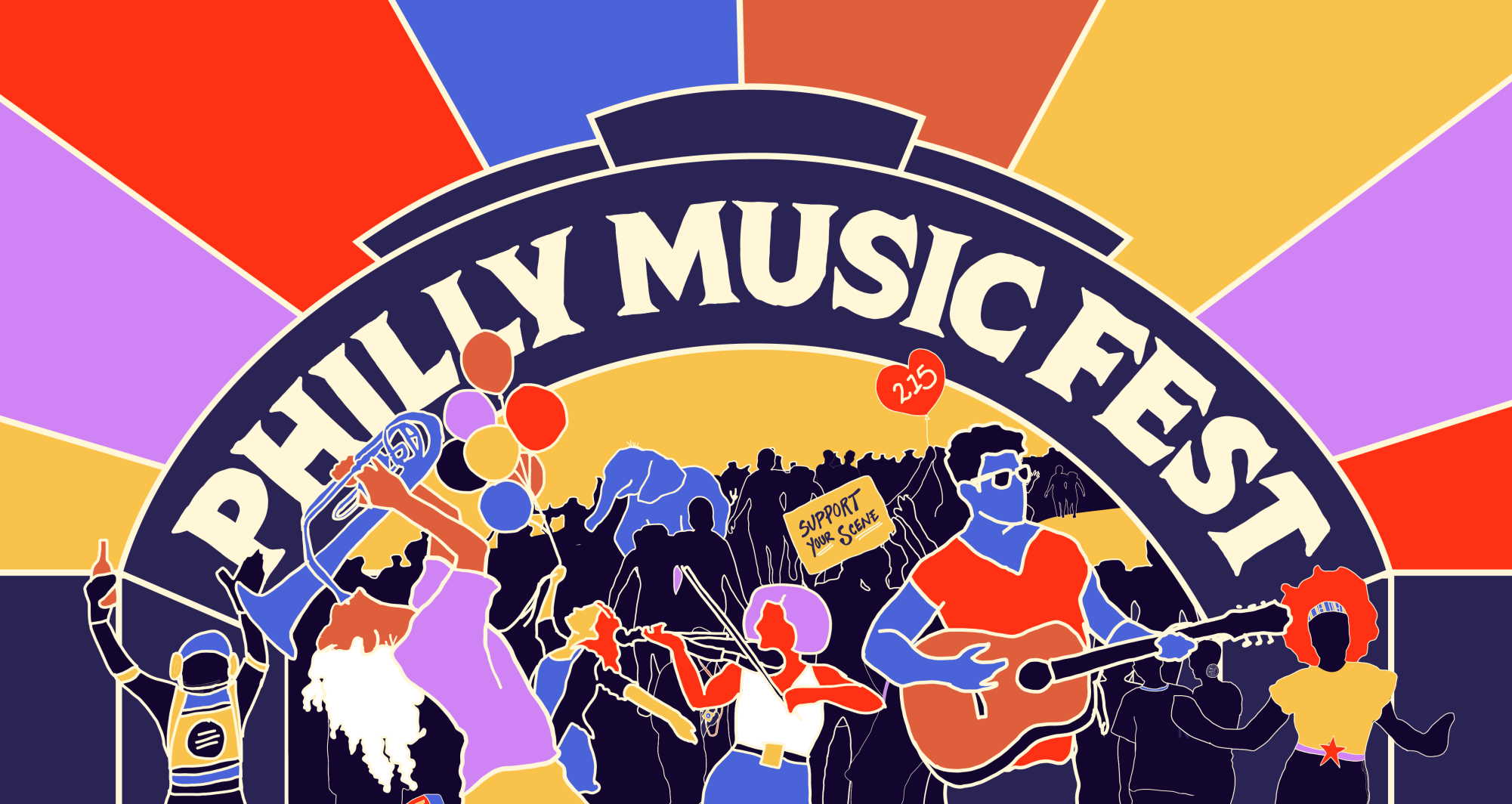 Where: Various locations
When: Sunday, October 10
The fifth annual Philly Music Festival concludes this weekend. Acts like The Menzingers, Stella Ruze, and several others will be showing off their musical talents. You'll hear music from all genres over the next few days. There will also be industry panels and discussions.
For more information, click here.
…
6. Harvest Weekend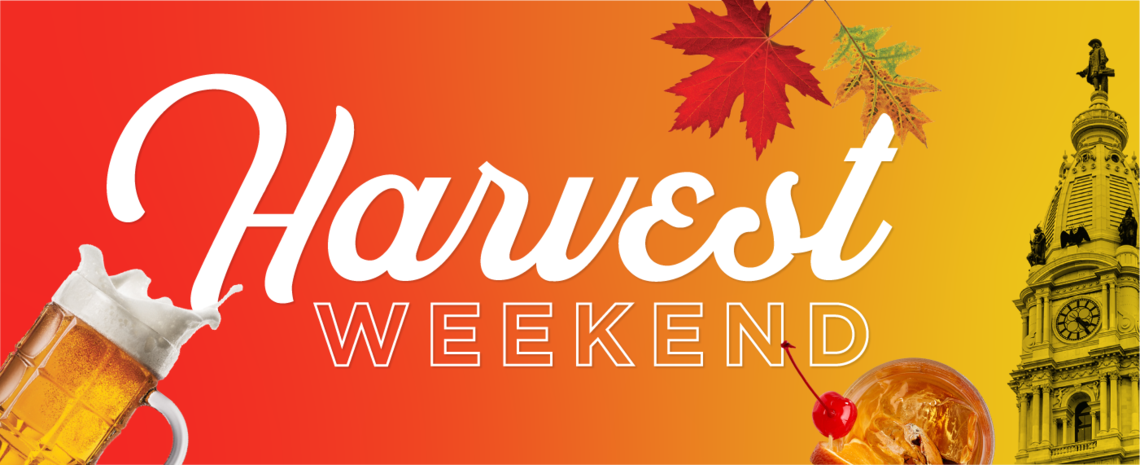 Where: Dilworth Park | 1 S. 15 St
When: Friday, October 8-Sunday, October 10
Dilworth Park is always buzzing with live music, food, fountains, events, and excitement. This weekend, the park will be hosting an Octoberfest celebration. Come out for drinks, games, brews, activities, cuisine, and fun. Also, the Made in Philadelphia Fall Market will be kicking off this weekend. This vendor extravaganza will have everything from jewelry, crafts, art,  and home furnishes all up for sale around City Hall.
For more information, click here.
…
7. Indigenous Peoples' Weekend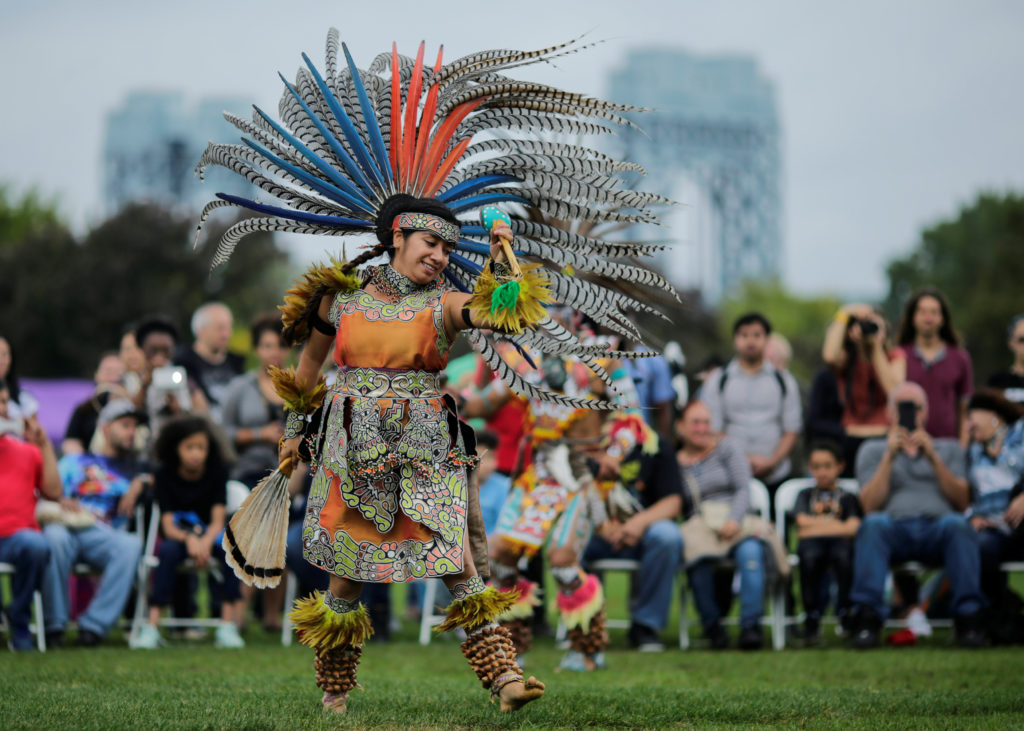 Where: Various locations
When: Runs through Monday, October 11
The Museums of the American Revolution will be celebrating the history and culture of Natives all weekend long. In-person and virtual guests can explore the gallery showcasing the Oneida Indian Nation and other activities. Head to Penn Treaty Park for an amazing festival. Native Nations Dance Theater, Tchin Storytelling, We Are the Seeds, and other exhibitions will take place. Bartram's Garden's Indigenous Peoples' Day will feature dancers, family-friendly events, drummers, and more.
…
8. Ms. Pat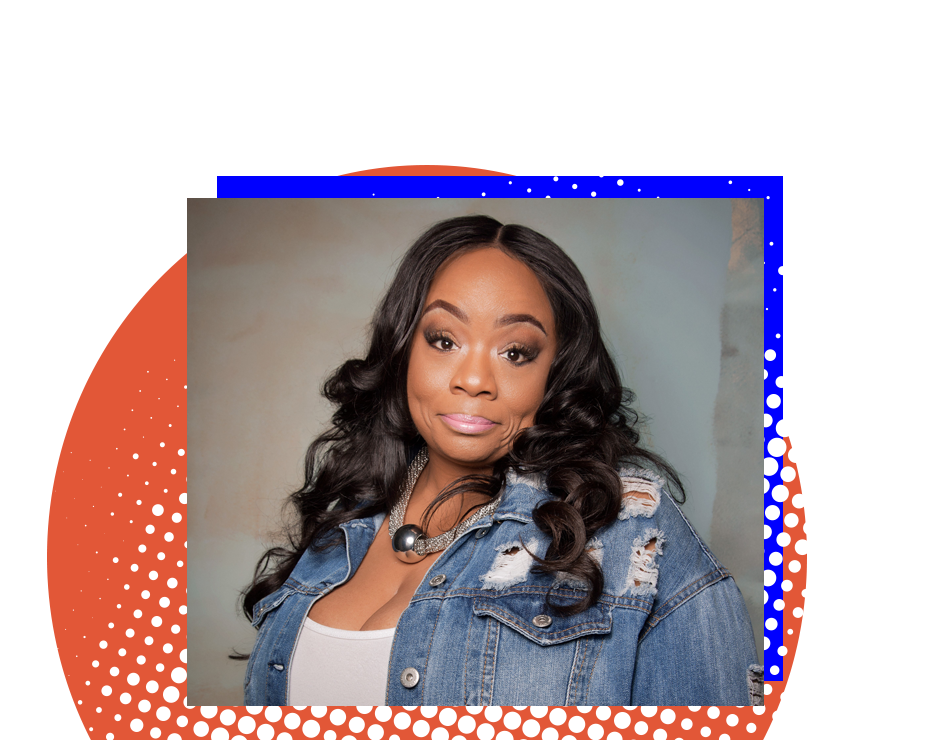 Where: Punch Line Philly | 33 E. Laurel St
When: Runs through Saturday, October 9
Comedian and entertainer Ms. Pat is performing at Punch Line Philly this weekend. She will be taking over for several shows at the popular comedy venue. If you're looking for a laugh this weekend, stop by here.
For more information, click here.
…
9. Mural Arts Month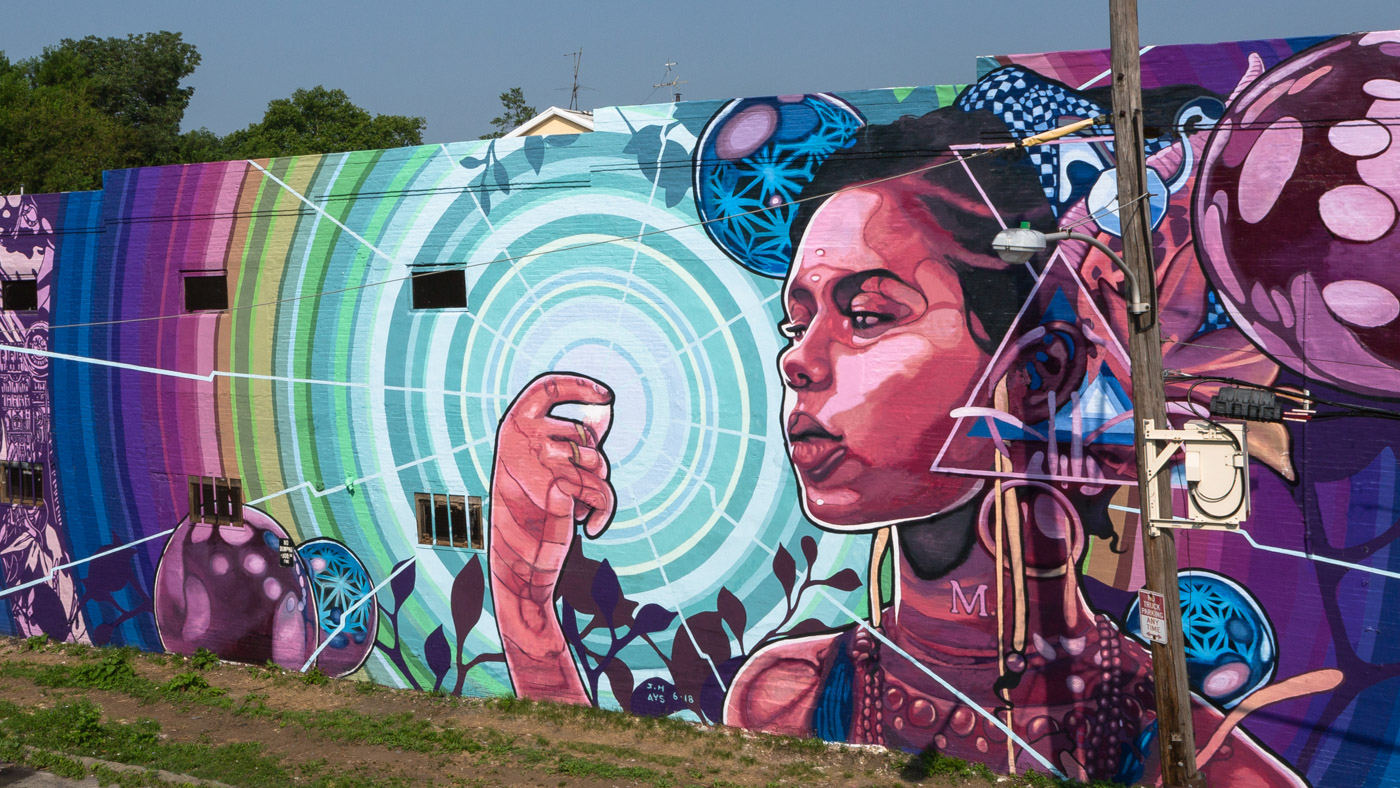 Where: Various locations
When: Runs through Sunday, October 31
Mural Arts Month has been taking over the city for weeks.  There is a variety of events such as mural dedications, panel discussions, community events, film screenings, mural tours, and more. This is a month-long celebration of art and community, and all the ways that Mural Arts Philadelphia has helped transform public spaces and individual lives in our beloved city. This year's Mural Arts Month theme of Resilience: supporting artists, our participants, and community partners through trying times and always finding the beauty in art and people.
For more information, click here.
…
10. Spooky Mini Golf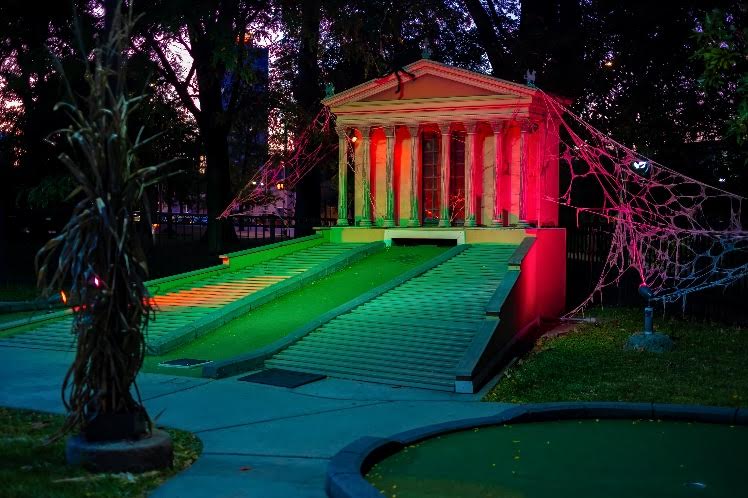 Where: Franklin Square | 200 N. 6th St
When: Open now
Philly Mini Golf has been transformed into spooky fun for the season with fog, lights, music, and surprises. ($15 adults, $12 children). Franklin Square also offers family fun in one of the city's most charming historic parks filled with expansive lawns and shady trees. Steps away from the Liberty Bell, in one of William Penn's original five squares, award-winning Franklin Square features one of the country's oldest public fountains featuring a daytime and nighttime water and light show. There's so the Parx Liberty Carousel, two playgrounds, and SquareBurger, operated by Cooperage. Putt through some of the city's most famous icons, take a ride on hometown racehorse heroes Afleet Alex or Smarty Jones aboard the carousel, swing along with the dancing water of the fountain, and dine on the finest burgers and shakes in town.
For more information, click here.
…
11. Linvilla Orchards' Pumpkinland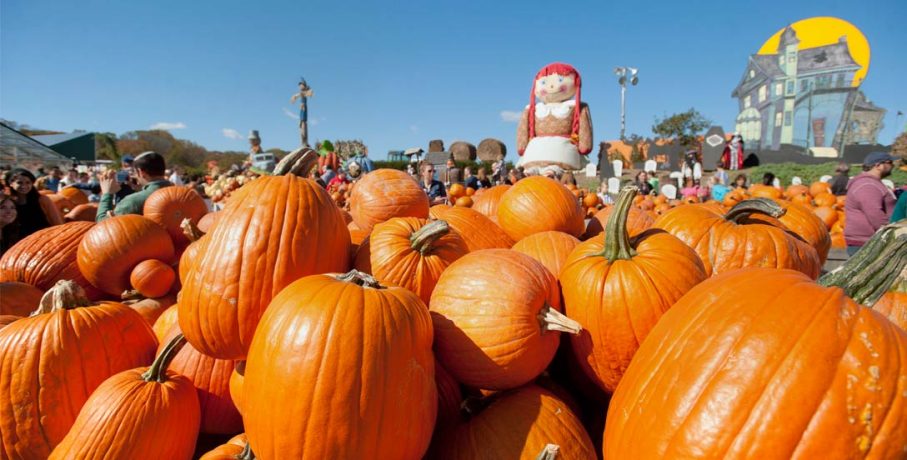 Where: Linvilla Orchards | 137 W. Knowlton Rd | Media, PA
When: Open now
Hoodie and pumpkin-spiced latte season is here. Another thing that comes to mind during the changing seasons is pumpkins. Linvilla Orchards Pumpkinland kicks into gear this weekend. The family tradition of the Delaware Valley will have live music, hayrides, corn mazes, a  jack-o-lantern exhibit, and so much more. There's also a Farm Market at the Garden Center and brews at the Ship Bottom Brewery Beer Garden.
For more information, click here.
…
12. Oktoberfest at Craft Hall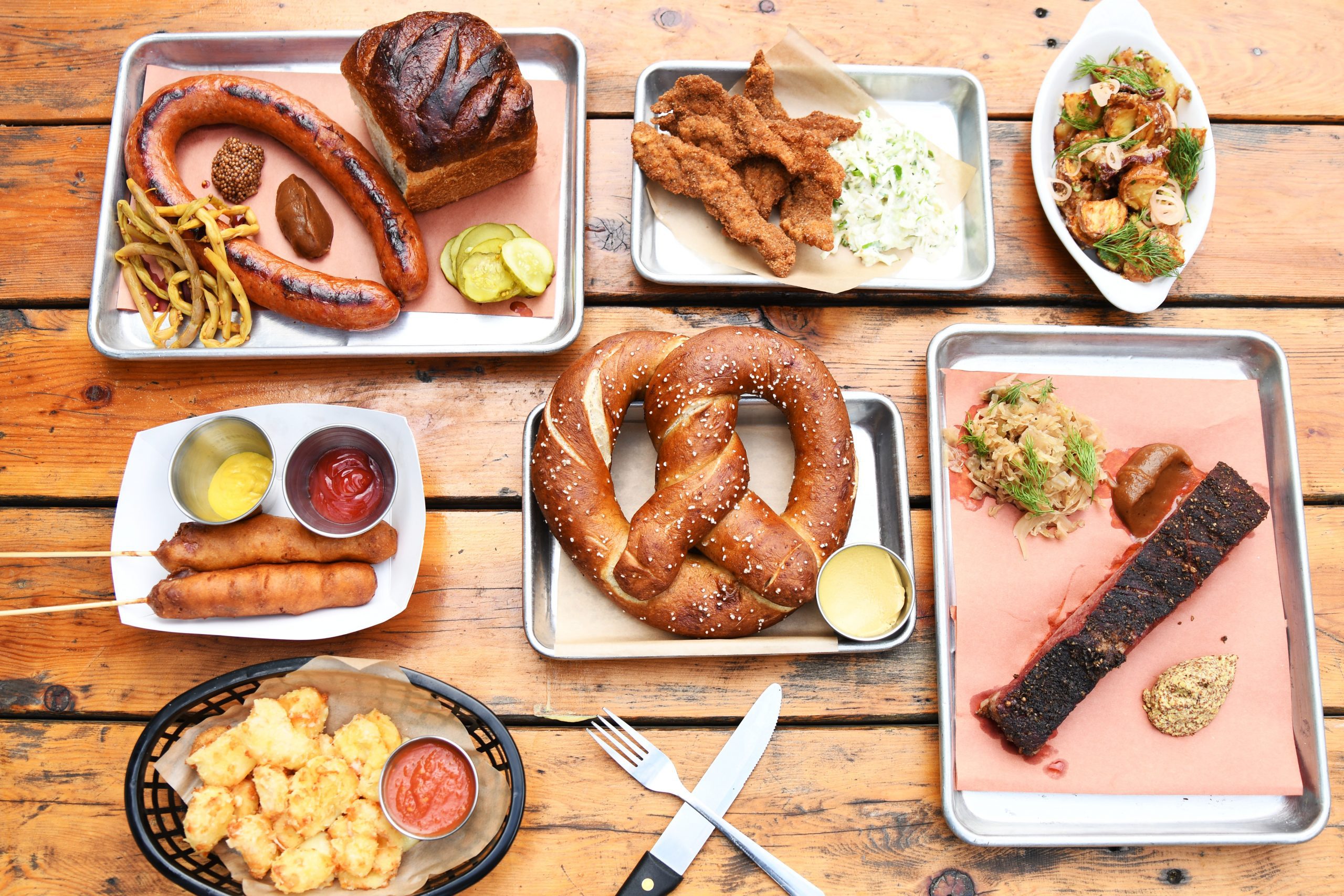 Where: Craft Hall | 901 N. Delaware Ave
When: Runs through Sunday, October 10
The grand halls of the giant space on the Waterfront are decked and ready for the raising of the beer steins! Craft Hall's celebration will run through October 10. Craft Hall decks the halls in elaborate German biergarten inspired decor, offering the perfect place for adults and families to join together and prost. The 35,000 square-foot venue features an airy kitchen and beer hall, with an indoor playground for children and an outdoor door off-leash playground for fido-friends. Guests can expect yards of traditional hanging ribbons, custom flags, oversized steins, a new German-inspired menu, and more.
For more information, click here.
…
13. Head to LMNO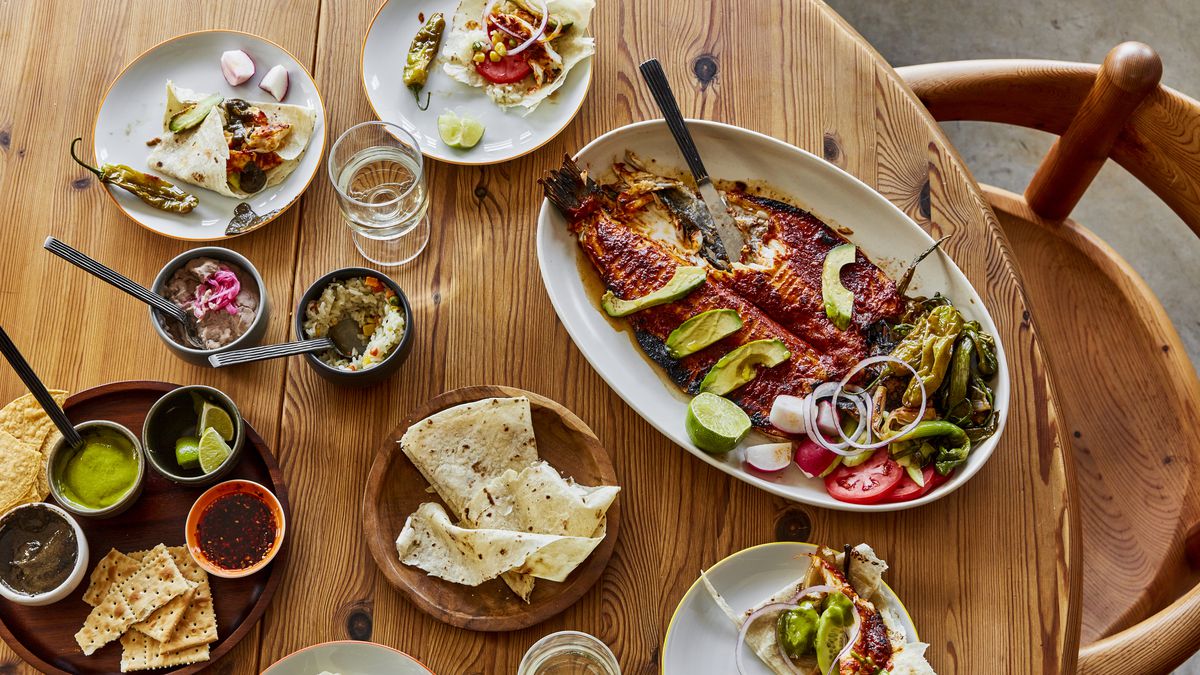 Where: LMNO | 1739-1749 N. Front St
When: Open now
Acclaimed restaurateur Stephen Starr opened LMNO – a new Baja Mexican concept located in Philadelphia's Fishtown neighborhood. Marking Stephen Starr's return to his hometown of Philadelphia, where STARR Restaurants currently operates 16 existing eateries, LMNO features an authentic Baja-inspired menu centered around a custom live-fire grill. LMNO is one of STARR's most boldly realized concepts, comprised of a restaurant, an art gallery, a bookstore, and an intimate music venue – all under one roof. The space will act as a venue for artists, musicians, and creators to showcase work alongside a rich, authentic culinary and beverage experience.
For more information, click here.
…
14. Monster Mash Bloody Mary Challenge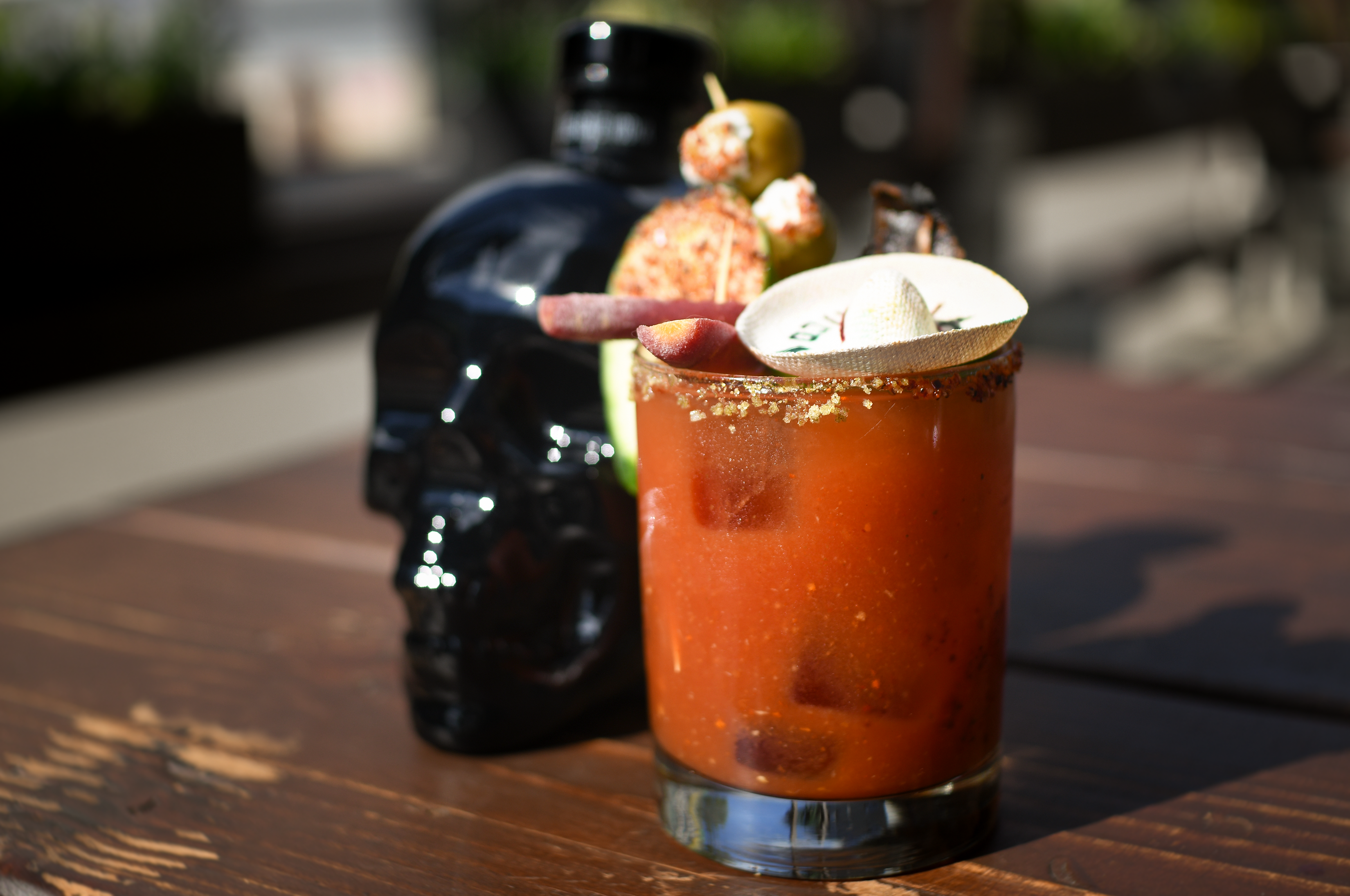 Where: Various locations
When: Runs through Sunday, October 17
Northern Liberties Business Improvement District ushers in spooky season and sweater weather with the return of the Monster Mash. In its second year, this event will highlight the great outdoor dining spots in the neighborhood, showcase the best brunch restaurants in the city – and crown the neighborhood's winner for Best Bloody Mary. Will anyone unseat 2020 winner Jerry's Bar? This year's event is presented with support from sponsors and supporters, Stateside Vodka and Devilfish Ink. This year there are even more restaurants participating, including the about-to-open Figo Ristorante, North 3rd, North Bowl, Jerry's Bar, Anejo, SET NoLibs, Urban Village, El Camino, Cantina Dos Segundos, Standard Tap, Germantown Garden, Germantown Garden Grill, The Abbaye, Heritage, Bourbon and Branch, and SIlk City. Each competing restaurant will feature a Halloween-themed Bloody Mary with spooktacular fixings.
Monster Mash is pay-as-you-go over nine days, giving Bloody Mary lovers a chance to try as many as they like with the time to enjoy either indoor or outdoor dining at their comfort level.  Patrons rank their drinks in four categories (right spice, taste, "bling," and Halloween-i-ness) with an overall winner taking top honors. Brunch and lunch reservations are encouraged.
For more information, click here.
…
15. A HOLY SHOW at Inis Nua Theatre

Where: Inis Nua Theatre | 302 S. Hicks St
When: Runs through Sunday, October 24
Inis Nua Theatre presents the American Premiere of A HOLY SHOW by up-and-coming Irish playwright Janet Moran.  The Irish phrase "a holy show" means to embarrass or make a spectacle of oneself, the perfect title for this whirlwind comedy based on the true story of a disgraced Australian monk who hijacked a passenger jet using nothing but holy water. A HOLY SHOW takes place in 1981 as Aer Lingus flight 164 to London is about to board. We meet passengers like Tina and Joe who are on their honeymoon, Bun who is off to meet her new granddaughter, Mary who is nervously flying for the first time, and Downey who is on a mission to learn the Third Secret of Fatima at any cost. The production will be directed by Barrymore Award-nominated director and Inis Nua Founder and Artistic Director Tom Reing.
For more information, click here.
…
 16. Get Ready for the Philadelphia Ballet Begins the Season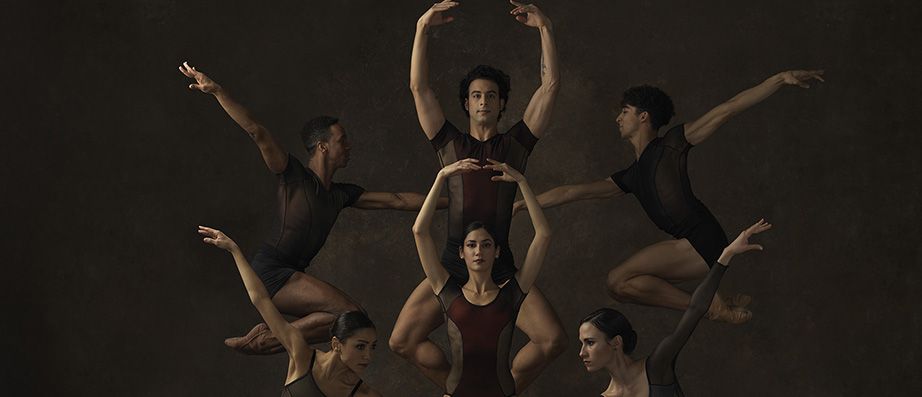 Where: Performance Garage | 1515 Brandywine St
When: Runs through Saturday, October 30
The Philadelphia Ballet will kick off its 2021/2022 season on Wednesday, October 13, when the company returns to the stage with The Spark, a special limited run program of bold contemporary ballets at Performance Garage. Inspired by the notion that art can be a "spark" even in the darkest of times, this triple bill features bold and emotional works that are deeply reflective of our contemporary moment, including two world premieres.
For more information, click here.
…
17. Get Ready for the Philadelphia Film Festival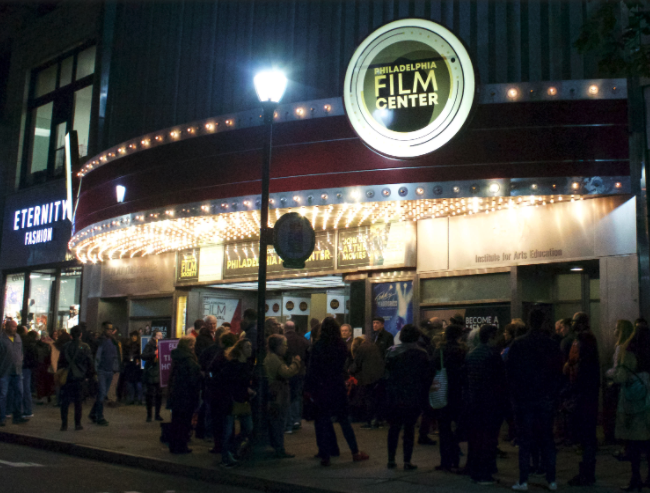 Where: Various locations
When: Runs Wednesday, October 20-Saturday, October 30
Philadelphia Film Society hosts the Philadelphia Film Festival for another year, this October. Each year, thousands of film lovers and filmmakers celebrate and showcase some great productions. After finding highlights in Sundance to Berlin, Cannes to Toronto – the festival brings a curated lineup of the year's most highly anticipated, critically acclaimed, and thought-provoking films.
For more information, click here.
…
18. Prepare for Audi  FEASTIVAL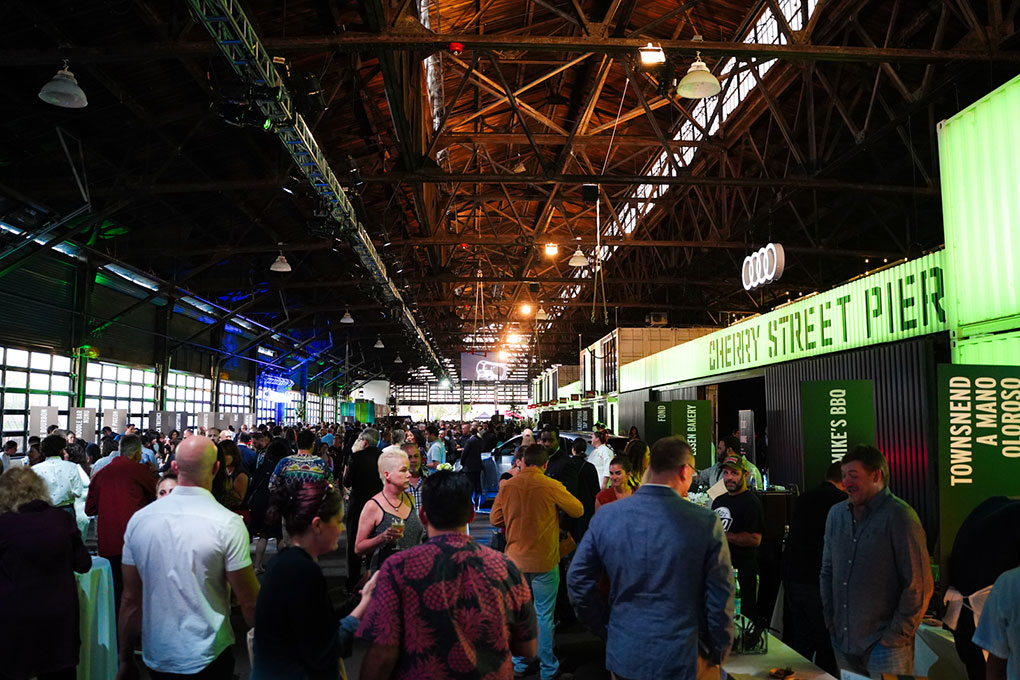 Where: The Budd Building | 3431 Fox St
When: Thursday, October 21
Audi  FEASTIVAL,  hailed as  Philadelphia's top-tier culinary event of the year, celebrates its 12 year anniversary on Thursday, October 21. This year, it's focusing on diversity in culinary leadership and cuisine, as well as the resilience and perseverance of the culinary arts scene, at a brand new venue The Budd.  More than 40 of Philadelphia's restaurants and bars — including Mission Taqueria, Oyster House, a. kitchen, Cheu Fishtown/Nunu, Hardena, Mike's BBQ, La Chinesca, Urban Farmer Steakhouse, The Twisted Tail, Square 1682, Bing Bing Dim Sum, and Irwin's — will join forces with FringeArts for elaborate, one-of-a-kind performances and culinary fare.
Plus — My Local Brew Works, Philadelphia's soon-to-launch nano-brewery focusing on contract brewing, special events, and direct-to-public brewing, is preparing a Feastival-inspired craft beer for the event, and a Makers Mark Kentucky-style lounge will be on-site for imbibers to enjoy.
For more information, click here.
…
19. Night of Lights Flips the Switch in Chestnut Hill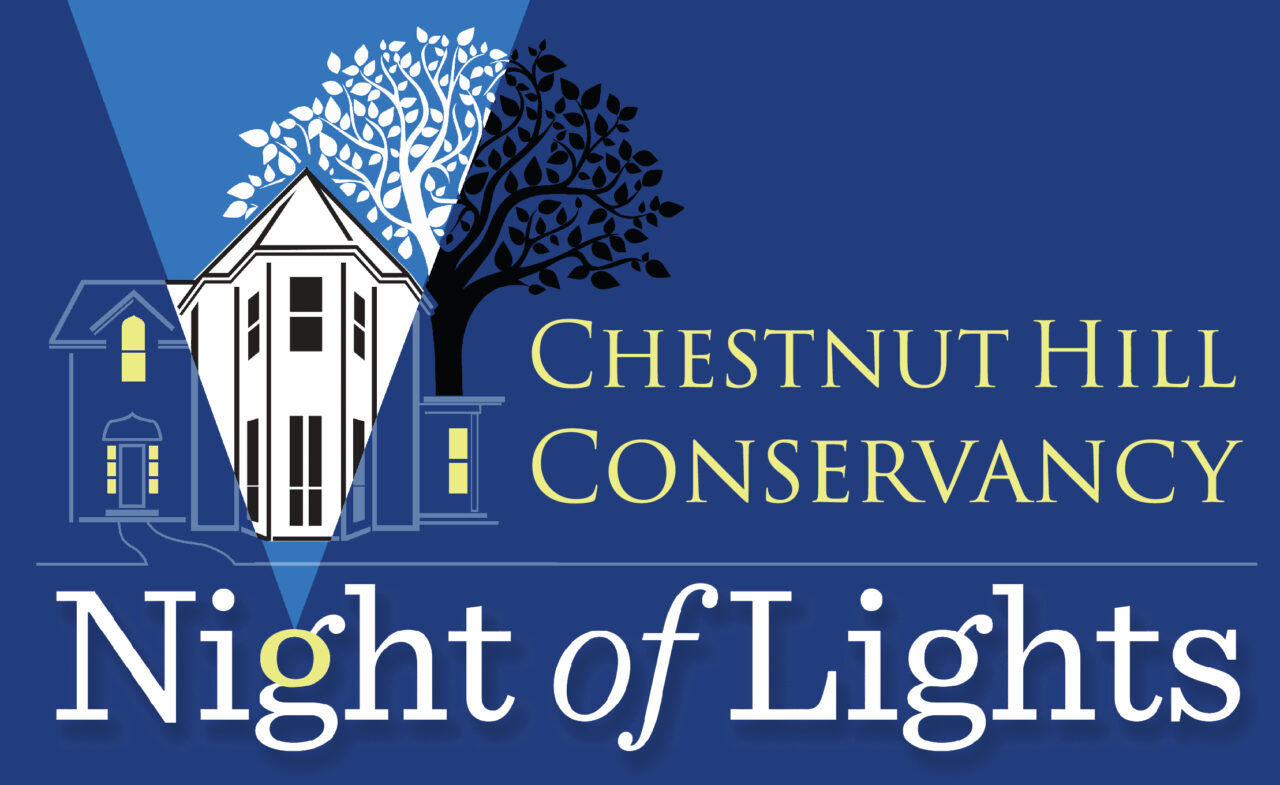 Where: Germantown Ave
When: Friday, October 8 | 6:45 pm
Chestnut Hill Conservancy's Night of Lights will kick off this Friday, October 8, at 6:45 p.m. with a "Flip the Switch" event and ceremony in Chestnut Hill. The event will feature an antique car display, wine tastings from Jefferson Vineyards, and remarks from local officials who will flip the switch to commence the 10-day exhibition. The 10-day event will highlight the history of Chestnut Hill, Mt. Airy, Germantown, and Springfield Township with archival photos projected through eight storefront windows accompanied by illuminated colored lights on neighboring historic buildings. Initially conceived in 2017 to publicly share the Conservancy's archives while drawing attention to the vibrant, historic commercial corridor, Night of Lights quickly evolved into a signature annual Chestnut Hill happening.
On Friday, the first 100 visitors to Baker Street Bread Co. on Germantown Ave. can get a taste of pretzel raclette sandwiches and bottled root beer. Other specials include Philly butter cake from Bredenbeck's, vegan pepperpot soup from Chestnut Hill Brewing Company, and catfish from Chestnut Hill Grill. Each of these food items pay tribute to Philadelphia History.
For more information, click here.
…
20. Buy Tickets for MAYBE THIS Year at Navy Yard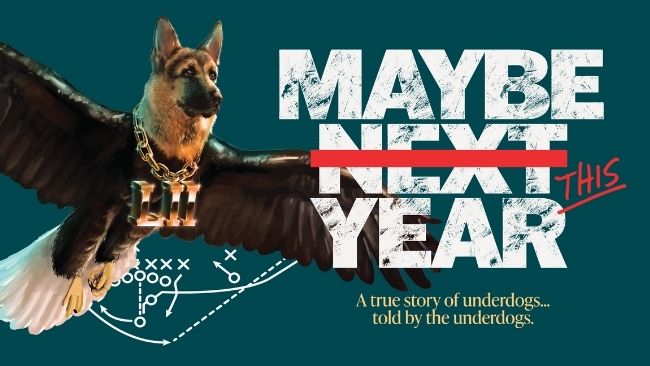 Where: PFS Drive-In at the Navy Yard | Admiral Peary Way and League Island Blvd
When: Tuesday, October 19 | 7:30 pm
Wavelength Productions will be hosting the first public screening of MAYBE THIS YEAR, the documentary film on the Philadelphia Eagles football team and their incredible 2017 Super Bowl-winning season – as seen from the perspective of some of their most die-hard fans – at the Navy Yard. In addition to the screening, guests will have the opportunity to receive branded giveaways, while supplies last.
For more information, click here.
…
21. Art in the Age Hosting Weekly Cafe with Moonraker Coffee Roasters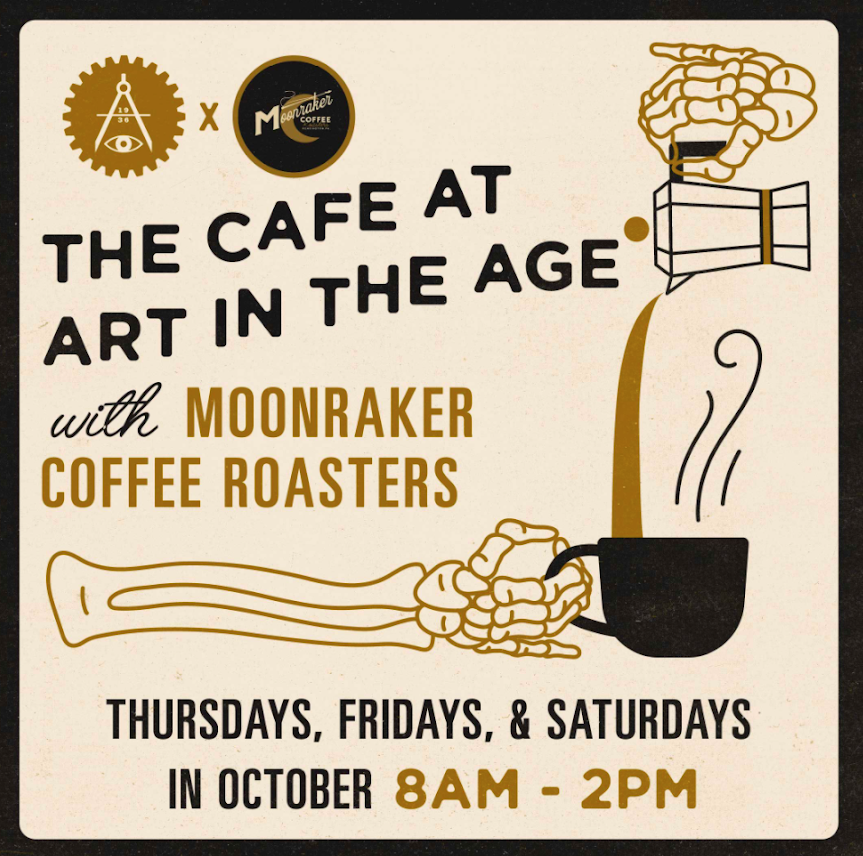 Where: Art in the Age | 116 N.  3rd St
When: Thursday, Fridays, and Saturdays in October
Move over Target and Starbucks — there's a new Philly spot where guests can sip their morning coffee while getting some shopping in. Coming off a sizzling summer of successful monthly pop-ups,  Art in the Age, Old City's esteemed tasting room, home bar supply and expansive bottle shop, is excited to announce its renewed collaboration with Kensington's  Moonraker Coffee Roasters to create  The Cafe at Art in the Age. Beginning this week and running through December, the Art in the Age storefront will transform into a quaint – but well-stocked – coffee bar every Thursday, Friday, and Saturday from 8 am-2 pm, with bottle shop and retail service also available during these altered hours.
The Cafe at Art in the Age with  Moonraker Coffee Roasters will be serving up coffee shop staples including all fair-trade coffee, espresso drinks, and more. While all offerings are available to-go, Old City neighbors, tourists, and passersby alike are invited to lounge outdoors in the lush Art in the Age Cocktail Garden to sip on freshly brewed coffee and other morning pick-ups during cafe hours, with coffee hour swinging right into cocktail hour: Art in the Age's robust menu of specialty cocktails will be available during standard shop hours of operation, beginning at noon.
For more information, click here.
…
22. Buy Tickets for Philly AIDS Thrift's 16th Anniversary Drive-in Movie Night

Where: PFS Drive-In at the Navy Yard | Admiral Peary Way and League Island Blvd
When: Wednesday, October 13 | 7 pm
Philly AIDS Thrift announces their 16th-anniversary celebration – all to raise funds to support local HIV/AIDS organizations, plus to pay for interior and exterior renovations. Instead of hosting a giant fall block party with thousands of supporters, PAT will pivot again and host a socially distanced drive-in movie night at the Navy Yard.  Philly AIDS Thrift in partnership with the Philadelphia Film Society will host Philly AIDS Thrift's 16th Anniversary Drive-in Movie Night Featuring Stanley Kubrick's "The Shining".  PAT Co-Founder Christina Kallas-Saritsoglou couldn't think of a better way to honor the milestone and to celebrate their favorite time of year, but in an out-of-the-box way that brings people together safely and raises critical funds. Halloween and the spooky season is a favorite time for PAT's founders, volunteers, and staff as Philly AIDS Thrift is one of the top spots in the region to get costumes, accessories, and decor for Halloween.
For more information, click here.
…
23. The W-Resa Mueller Cocktail Studio Session
Where: WET Deck Bar | 1439 Chestnut St
When: Sunday, October 10
This weekend, the W Philadelphia's cocktail curator and master mixologist Resa Mueller will be partnering with Diageo for an exclusive Cocktail Studio Session at the new W Philadelphia's WET Deck Bar. Guests will go behind the scenes to learn the secrets of great cocktail design. From spirits to the first sip, a great cocktail is a matter of design. This event is in conjunction with the Design Philadelphia 2021 Festival. Ticket price includes cocktails, workshop, and access to the W Philadelphia's WET Deck.
For more information, click here.
…
Map
---
You can follow Candis McLean on Twitter (@CandisRMcLean) and e-mail her at [email protected].
Subscribe, rate, and review all Philly Influencer podcasts here. Follow Philly Influencer on Twitter, Facebook, and Instagram.