It's still preseason. We know that. But the way the Eagles have dominated these first three preseason games, you'd think other NFL teams haven't even started training camp yet. And Vegas has taken notice.
According to VegasInsider.com, the Eagles are now 10/1 odds to win the Super Bowl.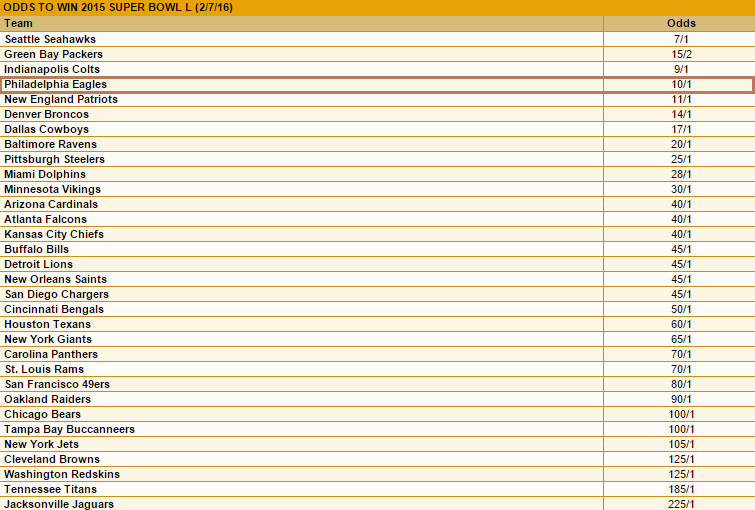 Not even two months ago, they were sitting at 20/1 odds. They've leapt over the Cowboys as the NFC East contender for now. They're 9/2 odds to win the NFC Championship and the Cowboys are 8/1. So much butthurt in Dallas right now.
I know it's still early, but there absolutely should be some excitement heading into the regular season from this team. The starters have looked fantastic and the second and third stringers have looked… okay. And now with those Super Bowl odds, you better believe so much shade will be thrown our way, especially when the Eagles lose their first regular season game. And to that I say – bring it.