We're on the home stretch to warmer weather, but until we get there, here's some indoor events (and maybe an outdoor one) to keep you busy this weekend!
As always, click on the event links for additional info.
Franklin Square Reopens
(200 N. 6th Street)
Open for the season as of March 1st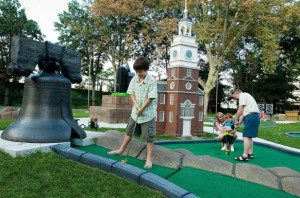 Franklin Square features a ton of activities including Philly landmark-themed mini golf, a carousel and playground for the kids, and burgers on burgers (including veggie!) brought to you by SquareBurger.
…
Eastern State Penitentiary Pop Up Museum – Sports & Leisure
(Eastern State Penitentiary – 2027 Fairmount Avenue)
Thursday, March 3 – Sunday, March 13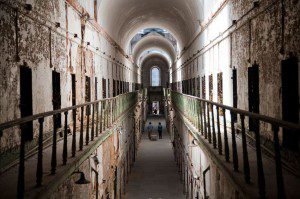 Eastern State Penitentiary is hosting a pop up museum featuring guided hands-on tours, artist installations, and history exhibits giving visitors an incite into what it was like to be a prisoner. Sports paraphernalia, including a photo of former Philadelphia baseball manager Connie Mack with Warden Cornelius Burke, along with objects the prisoners used to pass time (including hand-made shanks) will be on display. Tickets are available online here or at the door subject to availability.
…
Philly Brewskee-Ball
(Garage Philly – East Passyunk Ave. across from Pat's/Geno's)
Registration happening now, matches begin March 8
The national Skee-Ball league, Brewskee-Ball, is starting up a local division with weekly games at The Garage beginning March 8. It's an eight-week regular season with additional weeks for playoffs. If interested in joining, you can sign up as an individual ($100) or a team of three ($300) with a punny name (i.e. Skeephen Colbert, Skee Patrol, etc.). Don't feel like committing to a full season? No problem, anyone can pay-as-you-go for $10 per night.
…
First Friday
(Old City)
5 P.M. – 9 P.M.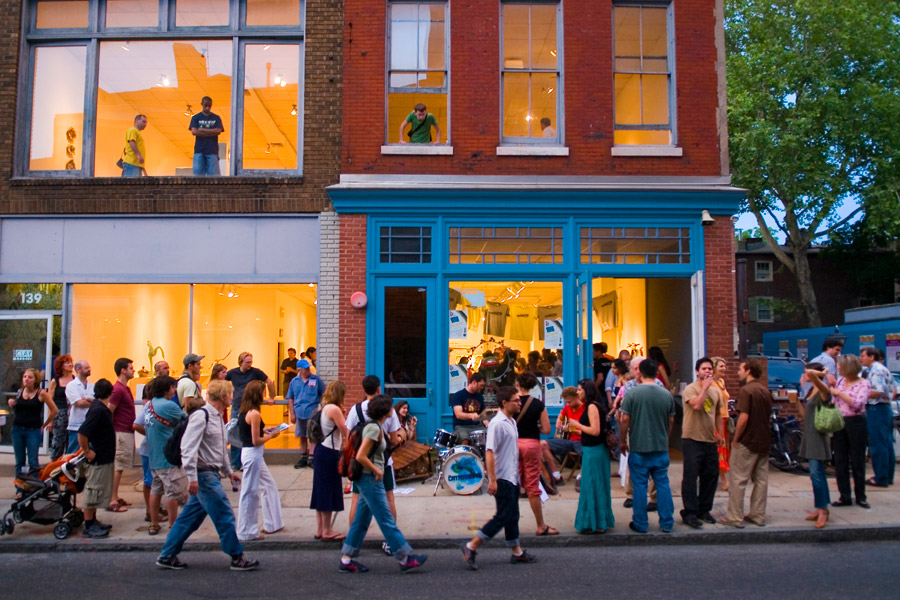 You know the drill. On the first Friday evening of every month (rain or shine), the streets of Old City fill with art lovers of all kinds who wander among the neighborhood's 40-plus galleries, most of them open from 5 P.M. to 9 P.M. It's also a great excuse to get out and grab a bite and a drink in one of Old City's many bars and restaurants before and/or after browsing the galleries. Uwishunu offers up its monthly First Friday picks for March here.
…
Indoor Phila Flea Market
(820 Spring Garden Street)
Saturday, March 5 – 8 A.M. – 4 P.M.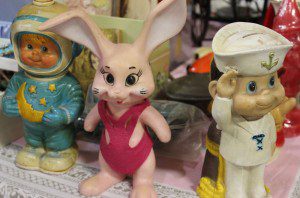 Phila Flea Markets is hosting an Indoor and Vintage Flea Market this Saturday. If you have a knack for finding hidden treasures, then it's worth checking out! There is free parking and admission along with an ATM and delicious food court.
…
Philadelphia Flower Show
(PA Convention Center – 12th and Arch)
Saturday, March 5 – Sunday, March 13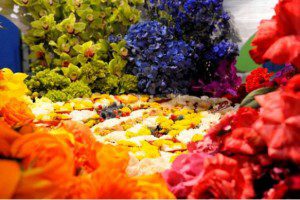 The annual Flower Show is back in town. Presented by the Pennsylvania Horticultural Society, the show, which enters its 188th year, will feature an endless variety of unique floral displays. Recently awarded the Grand Pinnacle Gold from International Festivals & Events Association's annual competition, you can expect only the best when it comes to flowery showcases.
…
Le Cat Cafe Grand Opening
(2713 West Girard Avenue)
Sunday, March 6th – 2 P.M. – 5 P.M.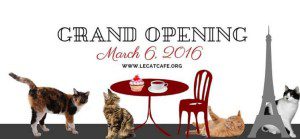 Brewerytown's Le Cat Cafe is hosting a Grand Opening open-house style party featuring an ongoing raffle for LCC swag. The Purr-isian themed cafe's mission is to encourage adoption or temporary homes for rescued felines. The cafe is operated by Green Street Rescue, a local non-profit whose funding is entirely made up of the community's generous donations.
…
Edward Sharpe and the Magnetic Zeros
(World Cafe Live)
Tix on sale Friday, March 5 at nooon; show is April 15
With the release of their third LP PersonA set for April 15th, Edward Sharpe and the Magnetic Zeros have announced a tour that includes a stop at World Cafe Live on April 2nd.
[Editor's note: Both Rachel Mack and Mike Castiglione contributed to this article.]