After a long holiday weekend to celebrate America, we're back at it again. In the Sports world, NBA free-agency was the dominant story with Kevin Durant leaving Oklahoma City for Golden State. Locally, Ben Simmons officially signed with the Sixers and summer league got under way. So lets get this short work week started off right and hit you brew that ya'll desire!
The Morning Brew is sponsored by:
Colin Good/KellerWilliamsRealty & TheGoodTeamSells.com: In the market for a new house in the Philadelphia area? Colin makes it easy with brand new listings updated every day!
Also, do you know a hero? If you know someone that's from/in the military, law enforcement, firefighters, educators or healthcare workers, and they're looking for a new home, please have them contact Colin! HomesForHeroes.com.Godfatherlocks.com: Why wait to place a wager until this weekend when GF is making money now!? The NBA Finals are set, the NHL Stanley Cup Final is underway, and baseball season is in full swing. Be sure to check out Godfatherlocks.com now! 
Skull Shaver: If you're bald like Sean, then the Skull Shaver is the perfect way to keep your head nice and smooth. Skip the "clubs" and get with the program. The Skull Shaver is the #1 razor available for bald men. Now available at Amazon, Target and Bed Bath & Beyond. 
If you'd like to advertise on PhillyInfluencer.com or The Morning Brew, shoot us an email at [email protected]. Got tips? Email us at [email protected].
Let's Brew it up!
Have you seen the Skull Shaver billboard featuring Sean on 95 yet?
If youre on the way to the #Phillies game… Peep that @skullshaver billboard on 95! ???? @PHL_Influencer pic.twitter.com/BPeNerHkgN

— PhillyInfluencer_com (@Sean_Brace) July 3, 2016
Ben Simmons officially signed his Sixers' contract via @BenSimmons25
It's Summer League time in the NBA
Gang's all here. ☀️😎 #SummerSixers pic.twitter.com/MZMz1TTwiu

— Philadelphia 76ers (@sixers) July 3, 2016
Ben Simmons spoke after his first practice as a Sixer…
.@BenSimmons25 after his first practice as a Philadelphia 76er. #SummerSixers

[ ? » https://t.co/bhqoVmNZIz ]https://t.co/6YPN0YFST1

— Philadelphia 76ers (@Sixers) July 3, 2016
Here's the Simmons introduction…
https://vine.co/v/5aiaddP5KxY
Here's Simmons' first point as a Sixer
https://vine.co/v/5aiq7i1tDEi
The @celtics defeat the @Sixers 102-94 to open up the @UtahJazzSL on @NBATV: https://t.co/Gls5oSMlz4 pic.twitter.com/LehwfI7l5e

— NBA (@NBA) July 5, 2016
The Sixers got themselves a point guard
Kevin Durant broke the internet by joining the Golden State Warriors
And here are some of the reactions…
Let the Kevin Durant jersey burnings begin!https://t.co/YiGZmE7rMR

— 120 Sports (@120Sports) July 4, 2016
Kevin Durant and Russell Westbrook have broken up.
Yooo I actually can't breath ?????https://t.co/JiZrdulhSZ

— Aguero kd (@aguero_kd) July 4, 2016
Kevin Durant sold his basketball soul to the devil for a better shot at a precious ring with Warriors. Shameful. pic.twitter.com/DTewXkAwoX

— Aaron J. Fentress (@AaronJFentress) July 4, 2016
Here's the Thunder statement…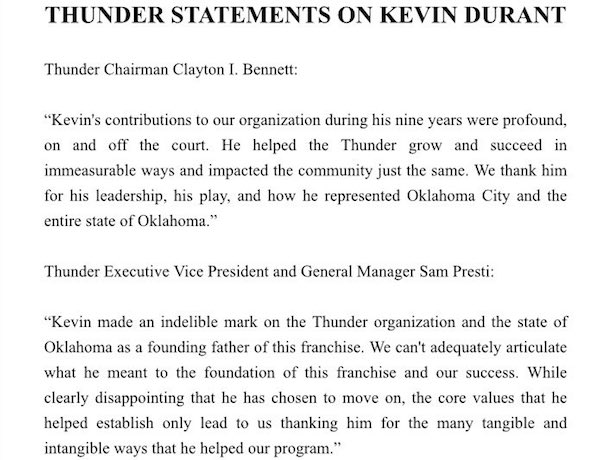 Will Russell Westbrook be traded now?
Sixers?
Sad day for folks in Oklahoma City. Best thing #Thunder can do now is send Russell Westbrook packing. #Sixers should offer whatever it takes

— Chris Sheridan (@sheridanhoops) July 4, 2016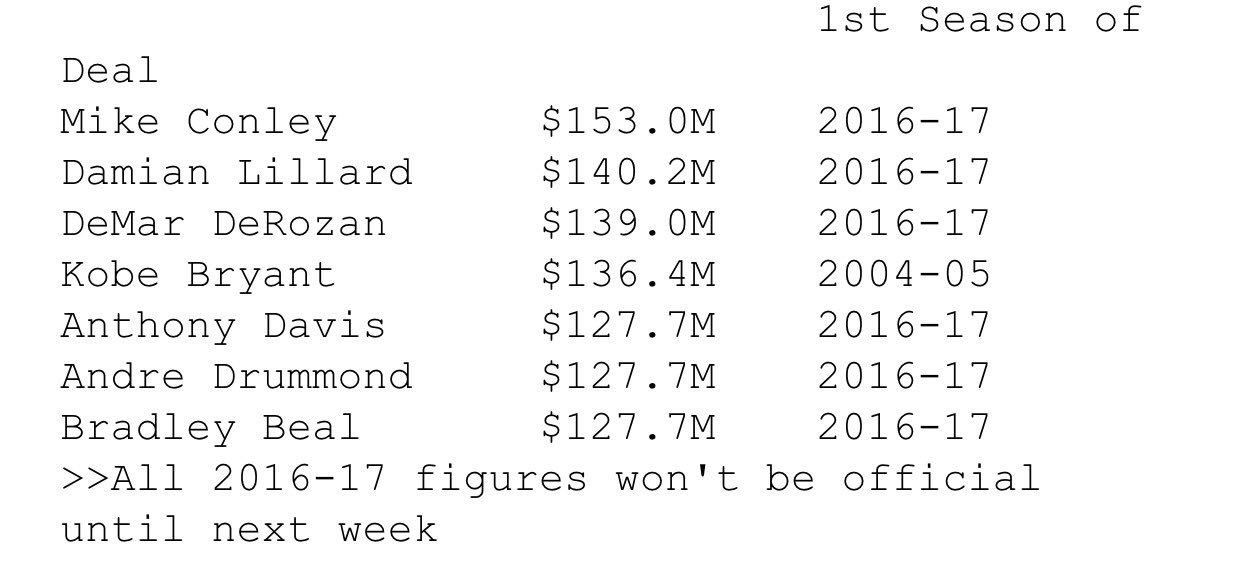 Bleacher Report's Michael Vick documentary premieres July 11
Catch up with the Birds right here
Phillies top prospect JP Crawford made one of his best plays of his career
The Phillies showed their patriotism on Monday before their game via @theScore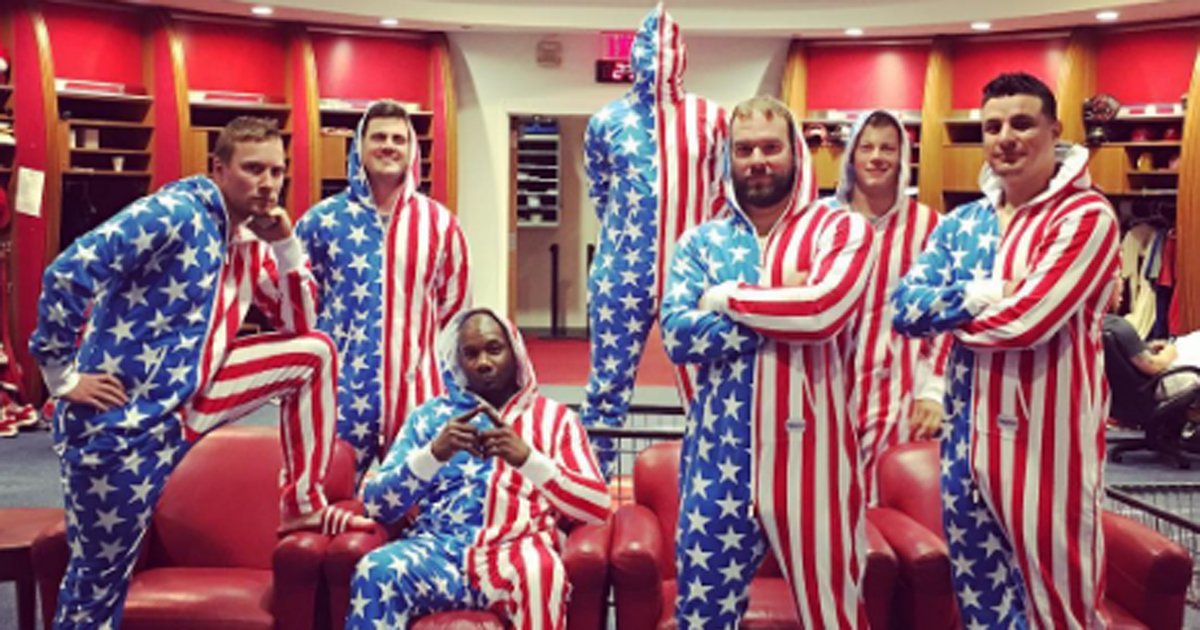 Malcolm Jenkins appeared on the Family Feud
Mickey Rourke wants to get him some of Lenny Dykstra…
Mike Trout did it big and proposed to his girlfriend
https://www.instagram.com/p/BHYCfYAhzgw/
Kim K is whoring herself out again for attention, shocking huh?
John Cena talks about Patriotism
Celebrate the diversity that makes America, America. Share this video to show #WeAreAmericahttps://t.co/rRnUyxZ4ET

— John Cena (@JohnCena) July 4, 2016
Happy 4th from Tom Brady…

Little Nate Robinson has hops
https://www.instagram.com/p/BHYDs4CBGHI/?taken-by=naterobinson
The Apple spaceship campus is going to be incredible!
Rihanna's Instagram just cranked things up a notch…
https://www.instagram.com/p/BHLaomSDA-y/?taken-by=badgalriri
Kenny Chesney fans turned Pittsburgh into a dump
Joey Chestnut eats record 70 weenies to reclaim Nathan's hot dog eating contest
Photo via Eric Thayer / Getty Images News
Tim Duncan is probably retiring
Some idiot did this in a Walmart:
WHO THE FUCK LIT FIREWORKS IN WALMART pic.twitter.com/YmP6QkqU2p

— ️ (@w0oZy_) July 4, 2016