Each weekend, we will post some of the most unique social and culture places to visit in addition to exciting events in and around the Philly area. We call it Philly Influencer's Weekend Picks. If you attend any of these places or events, let us know how it went! Tweet us or email us at [email protected].
Events Running Through the Weekend:
1. Museum of the American Revolution 
When: Open Daily from 10AM-5PM, extended summer hours are 9:30AM-6PM
Where: Museum of the American Revolution, 101 S. 3rd St.
The Museum of the American Revolution opened this week after much anticipation. Designated to signify America's War for Independence, this historical archive charts the pivotal moments of the rebellion. Come see the marvelous exhibitions and see how Philadelphia's history shaped America's.
For tickets and information, click here.
…
2. Philadelphia Science Festival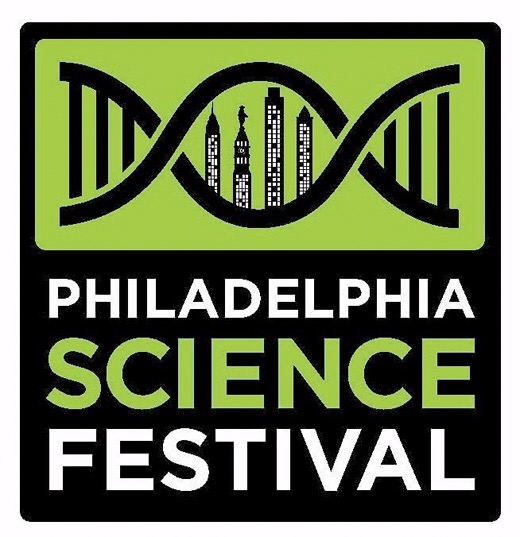 Where: Various location in Philadelphia
When: Friday, April 21st-Saturday, April 29th
With over 80 events within the Philadelphia region, this engaging and fascinating festival has something for science lovers of all ages. This nine-day event will have panels, lectures, special exhibitions, live experiments all centered around the fields of engineering, technology, and more.
For tickets and information, click here.
…
3. Abrew Day 2017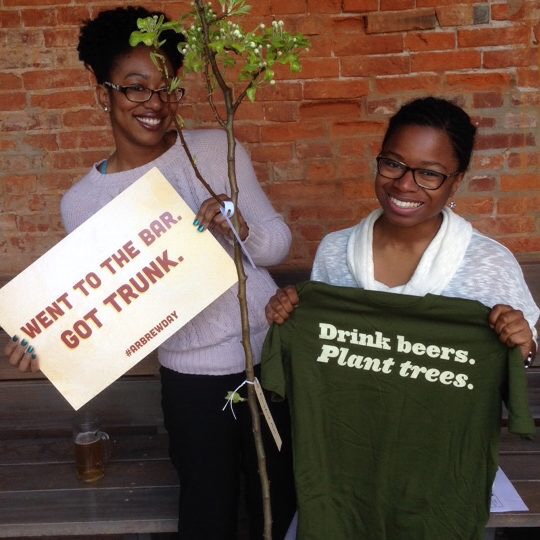 Where: Various bars in Philadelphia
When: Friday, April 21st, 5PM-7PM
Frankford Hall, London Grill, Garage Passyunk, The Grey Lodge Pub, and Goat Hallow team up to bring you Abrew Day 2017! This beverage themed version of Arbor Day is a great collaboration between TreePhilly and Yards. Participants can receive a free yard tree to take home and drink tickets. There will be happy hour specials and cool shirts to purchase.
For information, click here.
…
4. Circa Green Pop Up Beer Garden
Where: Circa Green, 129 S. 30th St.
When: Every Friday from April 21st-June 23rd, 5PM-9PM
Philadelphia's second elevated beer garden opens its doors this Friday. Th unique urban park, elevated 95-feet above street level, will soon become a local obsession. This World Café Live establishment will have several ciders, beers, wines, specialty cocktails, live music, and more. Bring your friends and a blanket.
For information, click here.
…
5. UPPN After Work Mixer
Where: Kimmel Center, 300 S. Broad St.
When: Friday, April 21st, 6PM-9PM
The Urban Philly Professional Network have joined forces for another after work networking event. Some of the best and young professionals in the area will enjoy the view on the Hamilton Garden Terrace this Friday. Come enjoy the ambience, the great conversations, and of course the drinks.
Register for free here.
…
6. Science After Hours: Prom
Where: The Franklin Institute, 222 N. 20th St.
When: Friday, April 21st, 7PM-10PM
This 21 years and older event will have games, demonstrations, experiments, and many more fun activities. Guests will have to opportunity to be engrossed in mesmerizing challenges all while sipping on their favorite cocktail. The cash bar will be fully stocked and you can dance the night away to the live band at this prom themed party.
For tickets and information, click here.
…
7. Michael Che
Where: Punch Line Philly, 33 E. Laurel St.
When: Friday, April 21st, 8PM & 10:15PM and Saturday, April 22nd 7:30PM & 9:45PM
Writer, actor, and standup comedian Michael Che was named one "Rolling Stone's "50 Funniest People" and one of Buzzfeed's "50 Hottest Men in Comedy." The Punch Line Philly audience will be belting out thunderous laughs each night Che goes on. Each show this weekend is sold-out be sure to exhaust all resources to get your hands on a ticket to his hilarious show.
…
8. Bartram's Mile
Where: West Bank of Schuylkill from Grays Ferry
When: Opens Saturday, April 22nd
The construction is over! Philadelphia Parks and Recreations is primed to open Bartram's Mile this Saturday. This new and pristine segment of the Schuylkill Banks outlines both sides of Bartram's Garden. This weekend is the perfect time to enjoy the beautiful views of the city on the banks of Philadelphia's beloved river. Come see the new trial for yourself.
For information, click here.
…
9. Penn Museum: Rome's Birthday
Where: Penn Museum, 3260 South St.
Where: Saturday, April 22nd, 11AM-4PM
Penn Museum continue its World Culture Day celebrations. There will be simulated gladiator fights, dramatic Roman militia demonstrations, guest can tour the Greek and Roman galleries, mosaic making craft tables, and presentations . The museum will also have the delicious Italian treat gelato for sale. This is educational and historic family-friendly event will be something to marvel at.
For information, click here.
…
10. Earth Day at City Tap
Where: City Tap House, 39th and Walnut.
Where: Saturday, April 22nd, 5PM-9PM
City Tap House will be celebrating Earth Day this Saturday. This Spring Fling event will have several IPAs, stouts, Belgians, wheats, and many more craft beers. The upper terrace will be open to all. Come enjoy the fire pits, reggae tunes by the band Ear Me Now, play giant Jenga and Connect Four,  and start your Saturday night right.
For information, click here.
…
11. Art is Life Festival
Where: Ridge Avenue between Green Lane and Leverington Ave.
When: Saturday, April 22nd, 12PM-6PM
The Art is Life Festival returns to Roxborough this Saturday. This artistry demonstration has three main stages. There will be dozens of pop-up shops, vendor tables lining the streets, crafts, and the best in local food up for sale. There will be breathtaking art celebrated at this festival from every medium.
For information, click here.
…
12. Phillies vs. Braves
Where: Citizen Bank Park, 1 Citizens Bank Park Way.
When: Saturday, April 22nd, 7PM
The Phillies will almost be twenty game mark as they continue a three-game series against the Atlanta Braves this weekend. The five win club will be a sight to see under the Saturday night lights. Come cheer on the team as the look to notch more wins this season and try to overcome some recent injuries. The Phillies also take on the Braves Sunday afternoon at Citizen Bank Park.
For tickets, click here.
…
13. Philadelphia Union vs. Montreal Impact
Where: Talen Energy Stadium, 1 Stadium Dr. Chester, PA
When: Saturday, April 22nd, 1PM
The Montreal Impact only having one win would usually be a headline of excitement for an upcoming opponent. But when you're the Philadelphia Union, and you have no wins on the season, enthusiasm is hard to come by. The local club is off to a horrid start. It may take a raucous home crowd to the get the players going and point the season in the right direction.
For tickets and information, click here.
…
14. The Philadelphia Beard Festival
Where: The Piazza at Schmidt's, 1050 N. Hancock St.
When: Saturday, April 22nd, 1PM-8PM
The Philadelphia Beard Festival (PBF) is calling all who dare to showcase and display their fine facial hair. The beard festival will include an Epic Beard Contest. There will be plenty of craft beers to pick from in the beer garden, whisky tastings, and more. This event will also have speed dating segment, live music, fun games, and great cuisine. Tickets range from $10-$25.
For tickets and information, click here.
…
15. Rhythm and Brews
Where: 500 and 600 block of Station Ave. Haddon Heights, NJ
When: Saturday, April 22nd, 3PM-8PM
This free to enter festival is a fantastic NJ event that's not to far from Philly . This Saturday there will be local art for purchase, food trucks, a lager beer garden, and so many more activities. There will be several music stages and many of the local shops will be open to explore at your leisure. The rain date for this event is Sunday, April 23rd.
…
16. Craft Beer Express
Where: Multiple locations in Center City
When: Saturday, April 22nd, 11AM-7PM
For just $15 you and you friends can get a ticket on this pub bus experience. This crawl will have several tasting events and link you to the finest quality beers each location has to offer. Over a dozen locations are participating in this annually growing event including Brauhaus Schmitz, Evil Genius, Devil Dent, City Tap House (Logan Sq), and more.
For tickets and information, click here.
…
17. Latin Fling BBQ 2017
Where: 4006 Pine St.
When: Saturday, April 22nd, 12PM-6PM
Over the years this event has grown to become one of the best in the Spring Fling party rotation. One of the biggest, energizing, and most savory parties of the year hits the streets of Philadelphia this Saturday. There will be a great selection of food and live music. Later on in the day, there will be an after part at local late night hotspot Recess.
…
18. Life In Color
Where: The Festival Pier at Penn's Landing, Columbus Blvd and Spring Garden
When: Saturday, April 22nd, 6PM
This massive and electrifying paint party is ready shock the waterfront. This traveling show is in its tenth year. To commemorate the decade long  landmark, the 2017 X Tour will be taking over the Festival Pier at Penn's Landing. Acts Solano, Herobust, Seven Lions, and Juaz will have you ready to go hard in the paint as they will have you dancing your Saturday night away.
For tickets and information, click here.
…
19. Chris Brown: The Party Tour
Where: Wells Fargo Center, 3601 S. Broad St.
When: Saturday, April 22nd, 7:30PM
Kap G and O.T. Genasis join Fabolous and Chris Brown on "The Party Tour". This concert will be the perfect mix of R&B and hip-hop as fans will get to see two if the biggest names in both genres. Come hear the "Back to Sleep" singer Chris Brown, listen to many of Fabolous' hits, an enjoy some musical newcomers as they bring the party to Philly.
For tickets and information, click here.
…
20. Sleep at Decibel Metal and Beer Festival
Where: The Fillmore Philadelphia, 29 E. Allen St.
When: Saturday April 22nd & Sunday, April 23, 8PM
This will be 100%, no questions asked, and with no exception the loudest beer festival you'll ever attend in your life. This two-day event will have plenty of metal acts and dozens of drink selections. Presented by Unibroue, exciting  event will have twenty breweries to sample from and twelve performers to rock the stage.
For tickets and information, click here.
…
21. Fishtown Science Crawl
Where: Frankford Hall, 1210 Frankfurt Ave.
When: Sunday, April 23, 2PM-5PM
The Fishtown Science Crawl will transform your Sunday to funday this weekend. This is one of the signature events at the Philadelphia Science Festival. There will be drink specials, science demonstrations, fun games, and more. There will be over eight participating bars for this event. Entry is free however purchasing a $5 wristband will grant you access to happy hour specials. The event follows the Science Carnival at Penn's Landing. The carnival runs from 11 a.m.- 4 p.m.
For wristband purchases and information, click here.
…
Map
---
You can follow Candis McLean on Twitter (@CandisRMcLean) and e-mail her at [email protected]. Follow Philly Influencer on Twitter (@PHL_Influencer), Facebook and Instagram.